They are finally here, our beautiful bolster and lumbar cushions that we have been working hard to bring you for some time.
With their architectural shapes and rich texture, our bolster and lumbar cushions are a much-desired addition to the Pampa collection.
As supportive as they are stylish, our bolster & lumbar cushions are perfectly at home either nestled into the corner of an armchair or to bookend a lounge, and are a luxurious addition to a tower of cushions on the bed.
Like all Pampa cushions, these are handmade by our artisan partners using the purest Argentinean sheep's wool, and our super soft inserts are made from recycled materials. Round cushions are woven on a circular loom, and our rectangular cushions are made by interlacing yarns in a cross-hatch pattern. They are both then hand finished with pom poms along the seam line.
Alongside the new long shapes we've also introduced new sizes for our ever-popular Monte #1 and #2 cushions, now available in small, medium and large.
Our bolster & lumbar collection is available on pre-order in our natural colour, and will soon be offered in more of our signature, earthen colourways.
Styling & Photography: Victoria Aguirre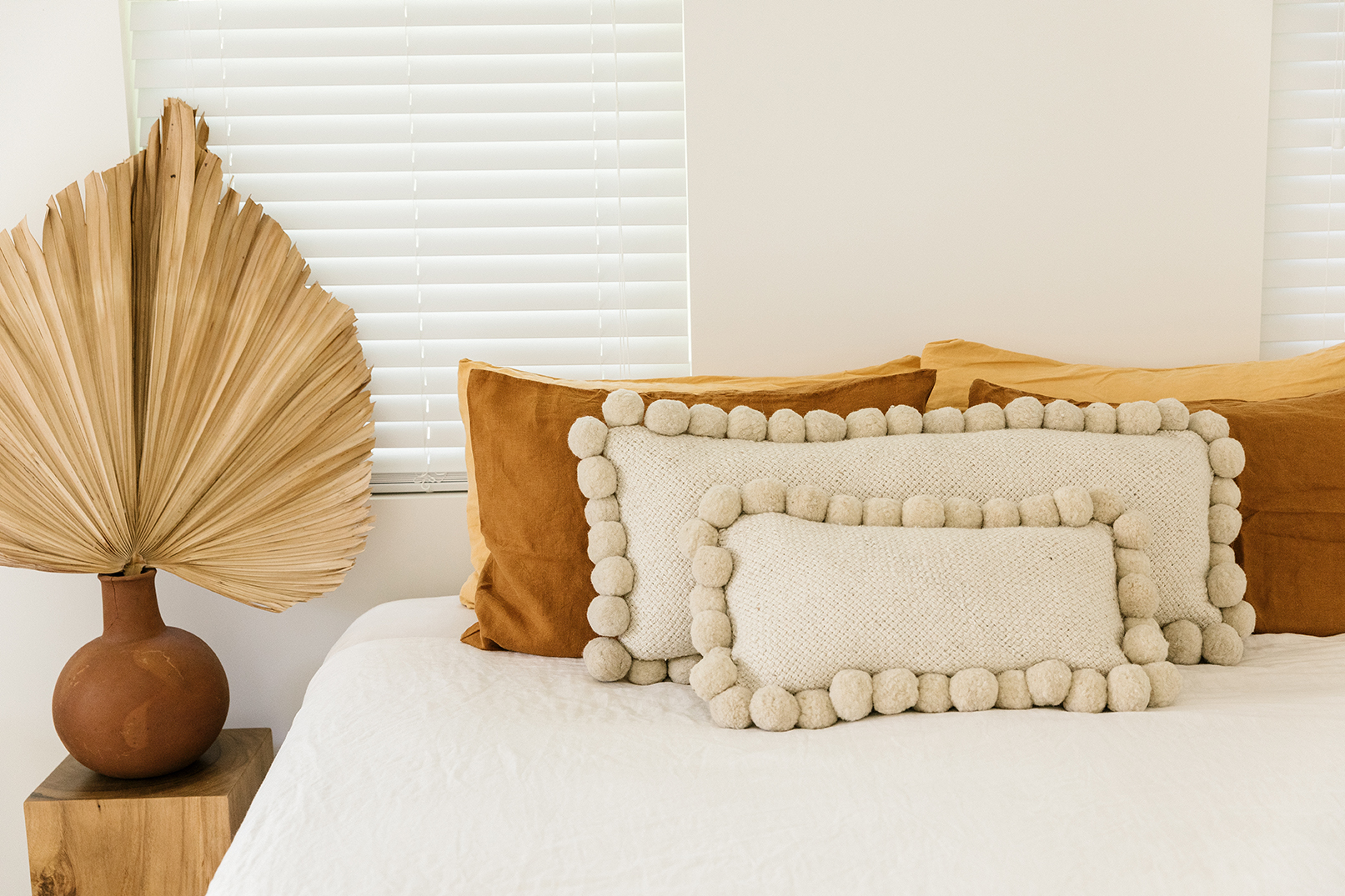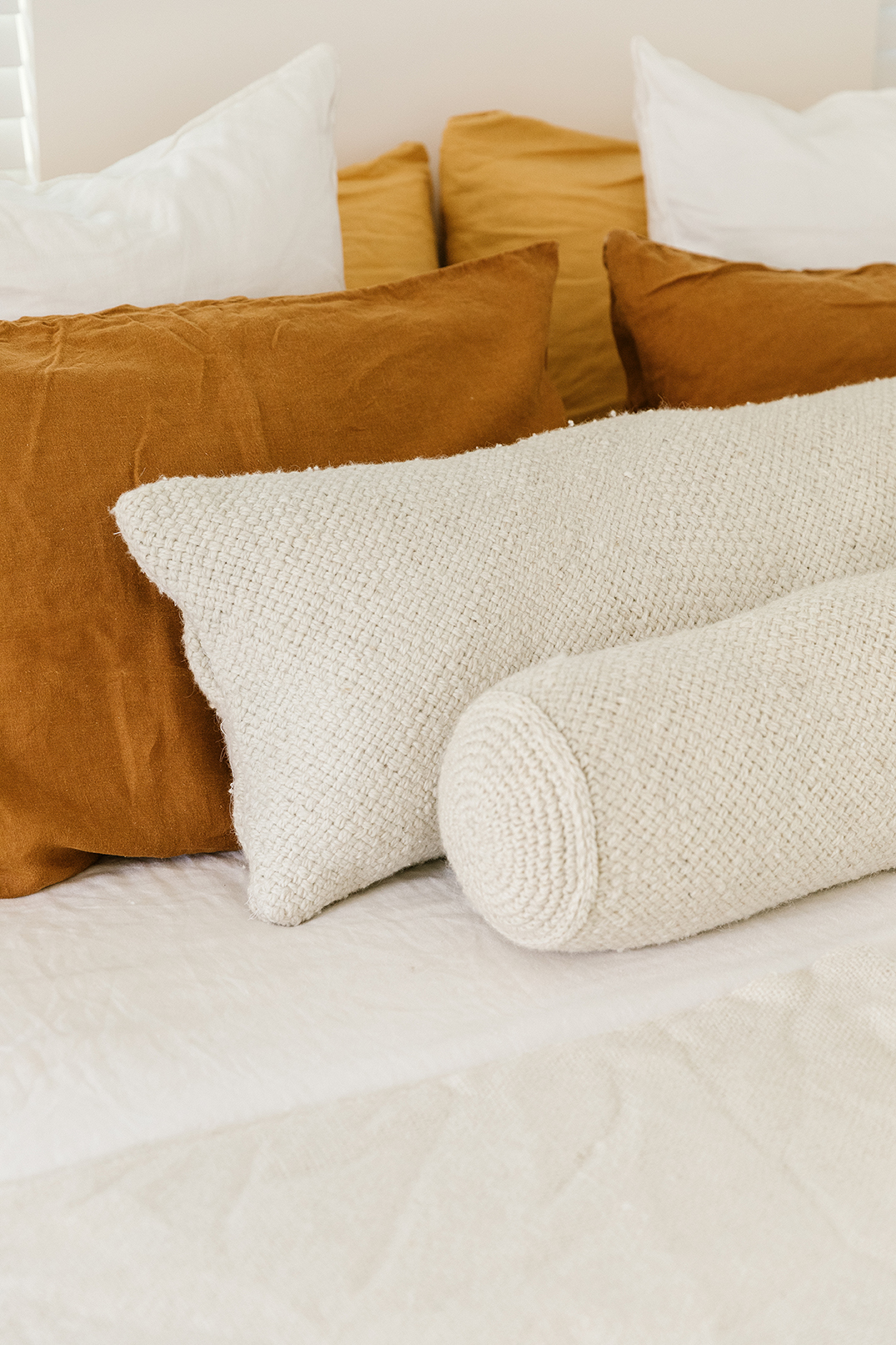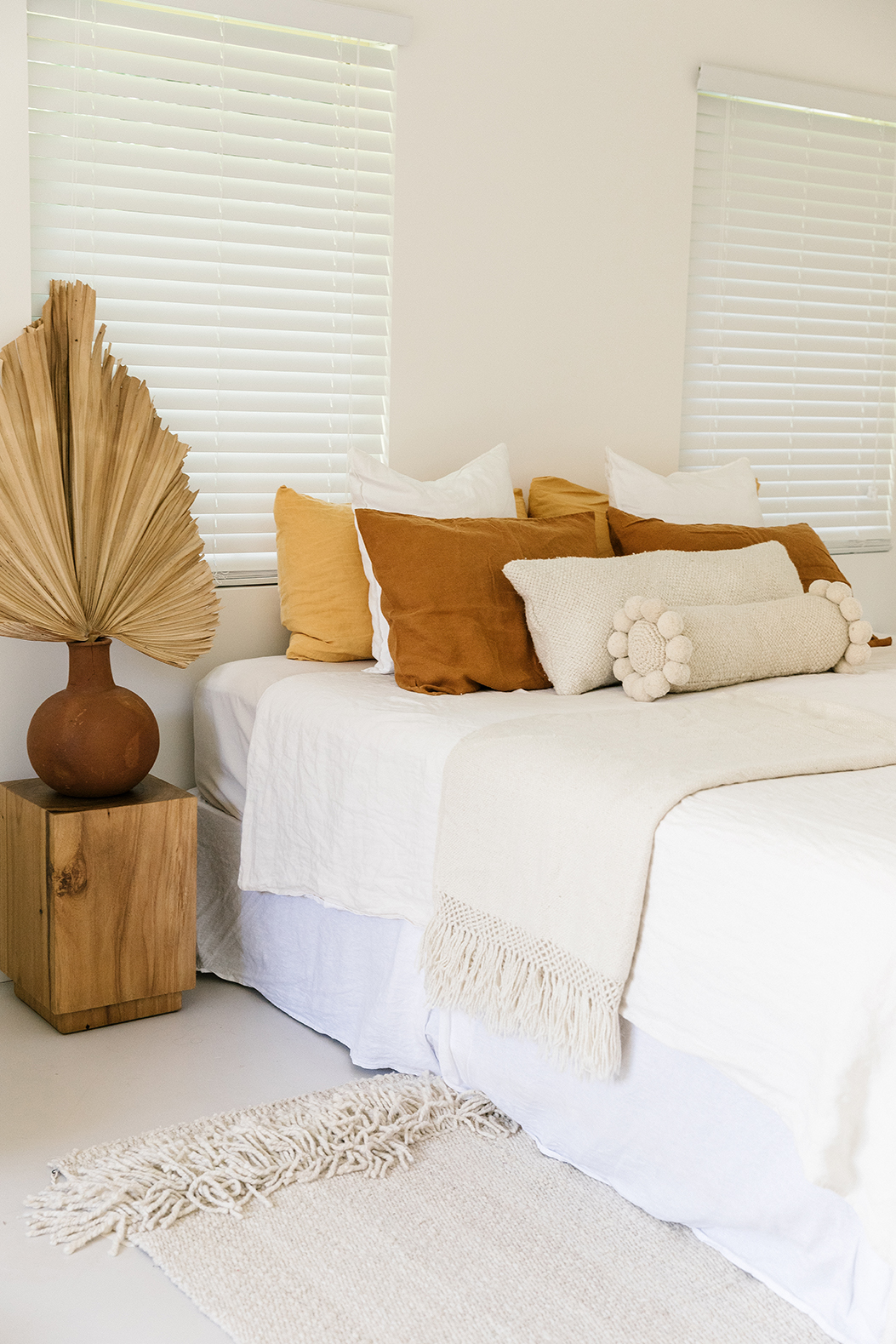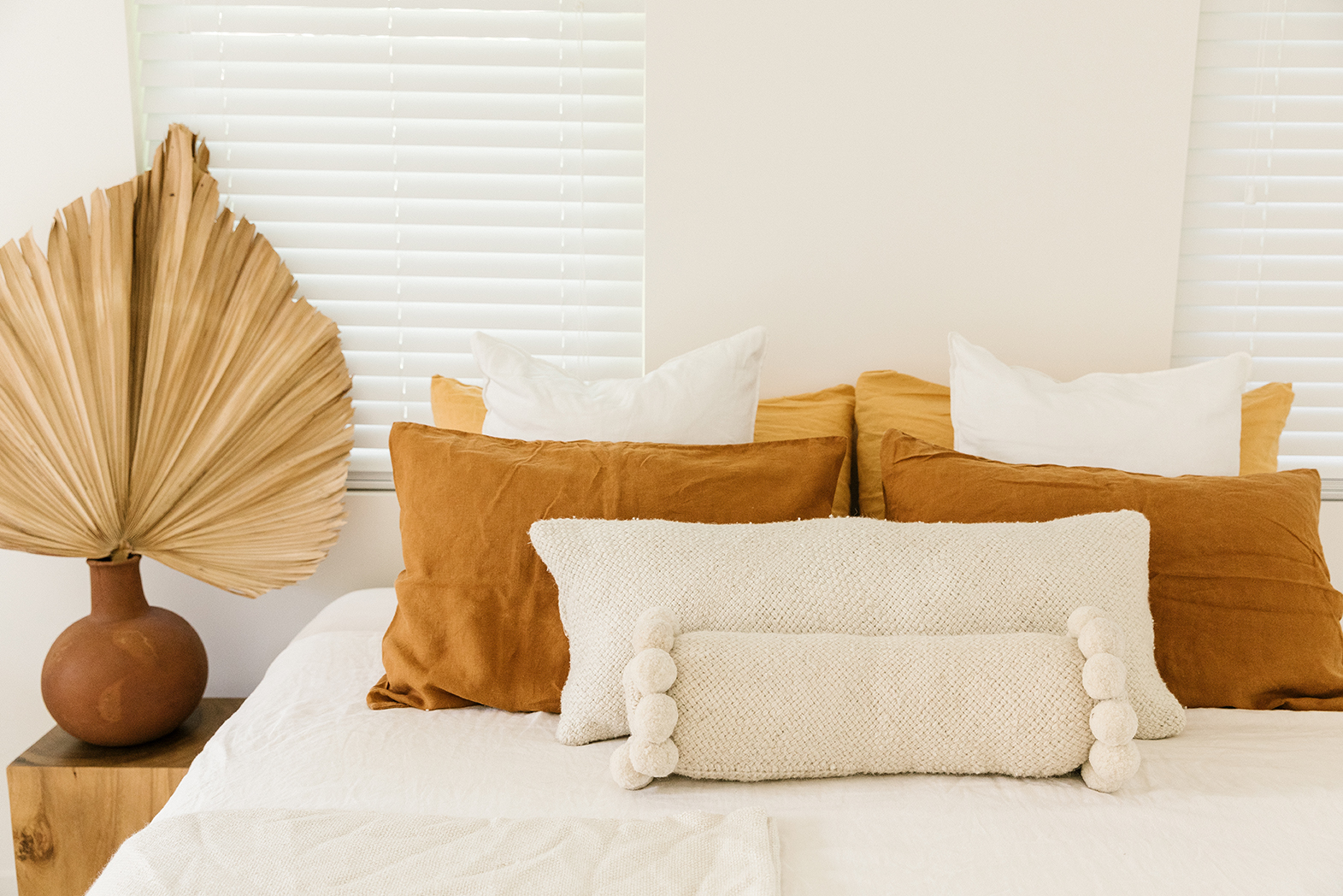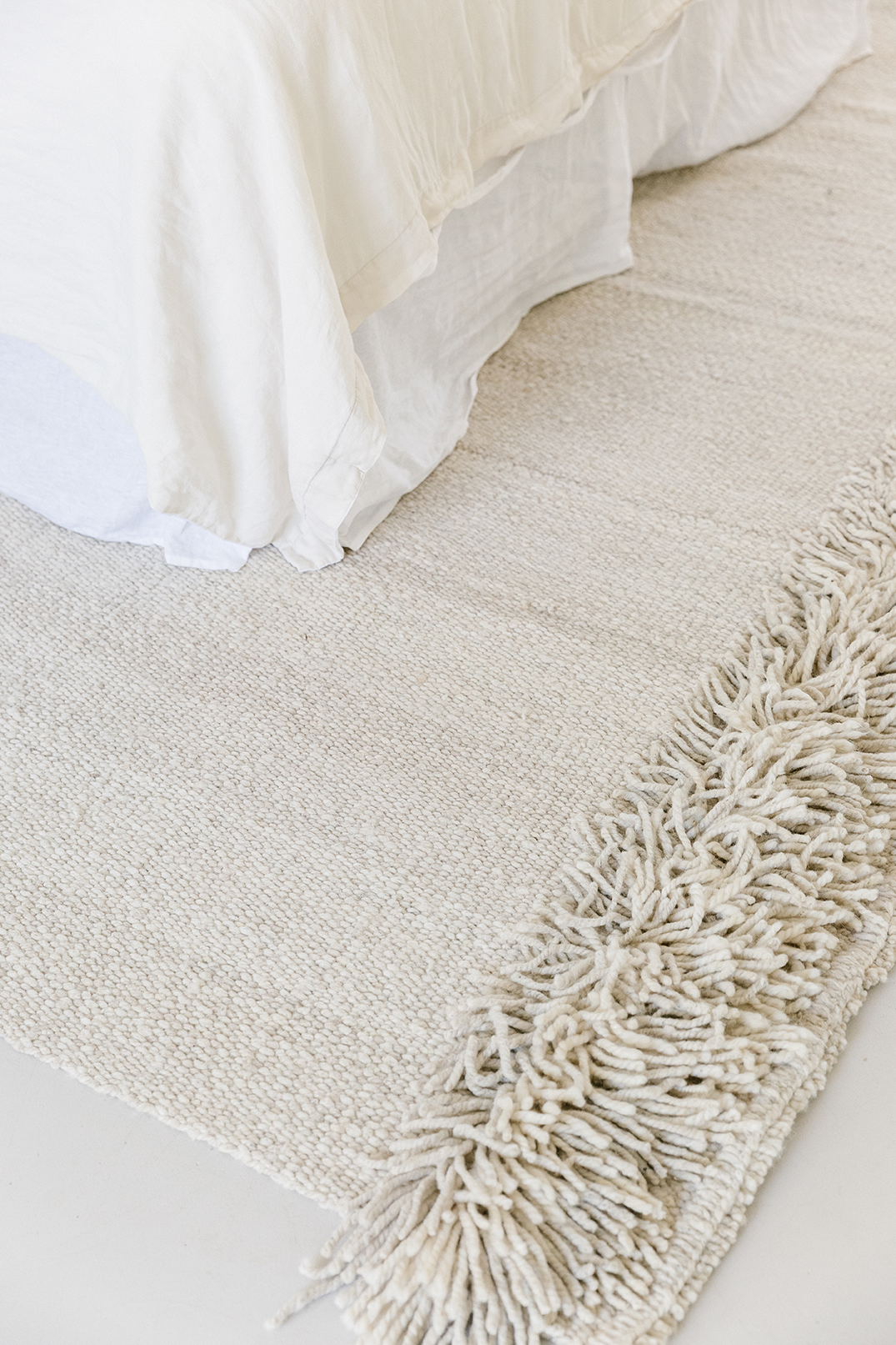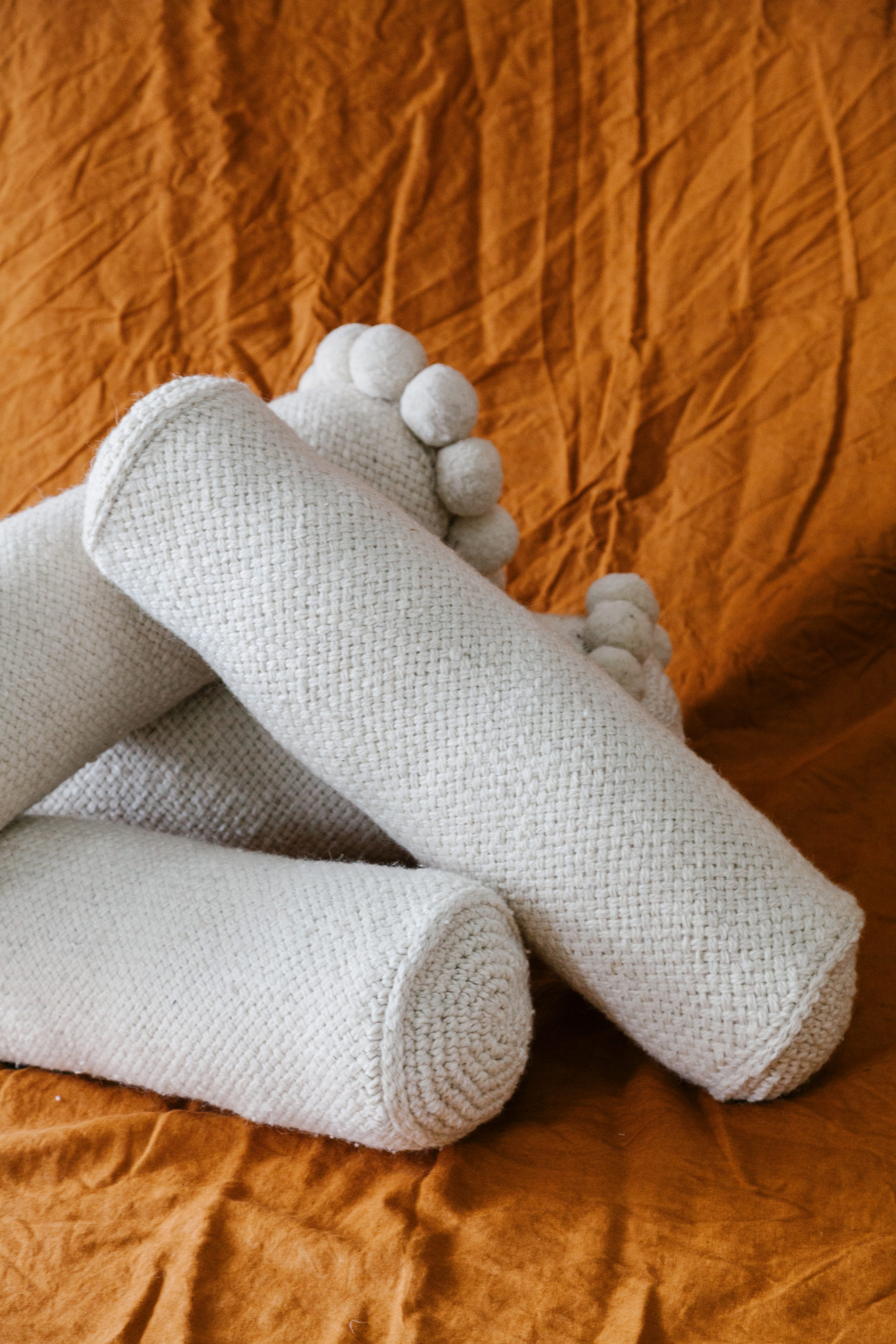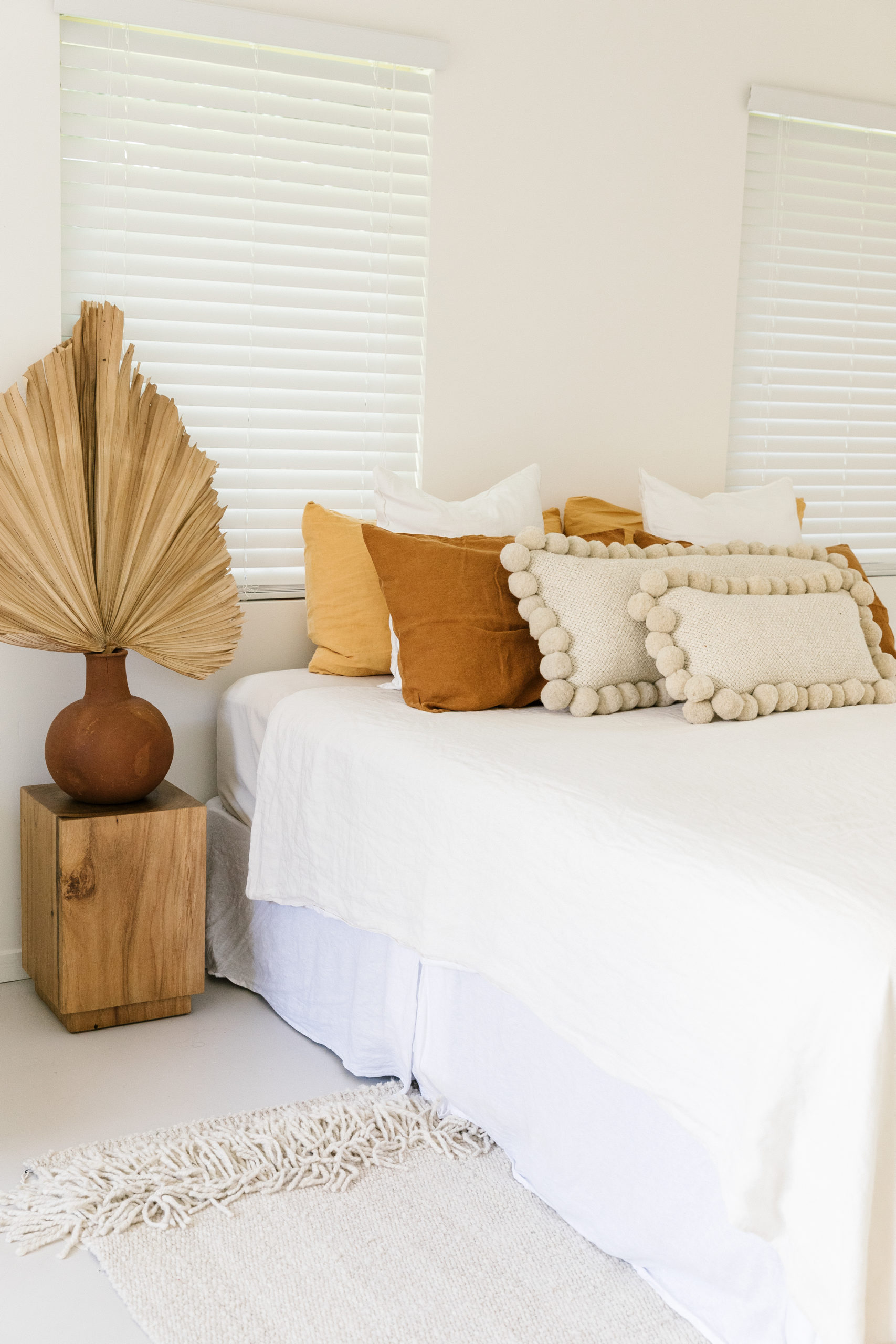 SHOP THE LOOK 1
1/ Monte Textural Rug #0891  2/ Monte Cushion #6 Burnt  3/ Pampa x Posie Paz Candle  4/ Rachel Saunders Woman Vase  5/ Monte Lumbar Pom Pom Cushion #3  6/ Monte Lumbar Pom Pom Cushion #3 XL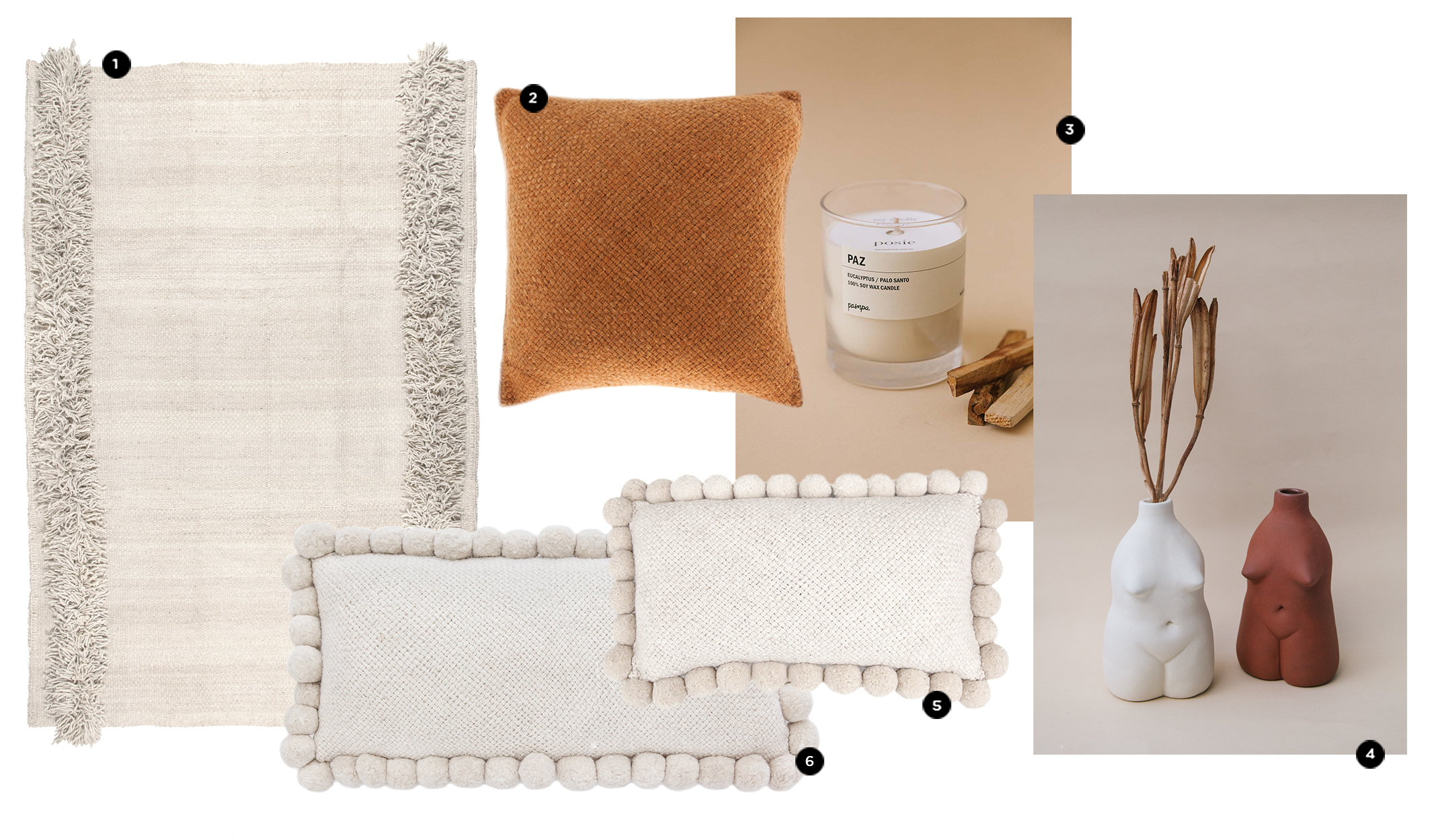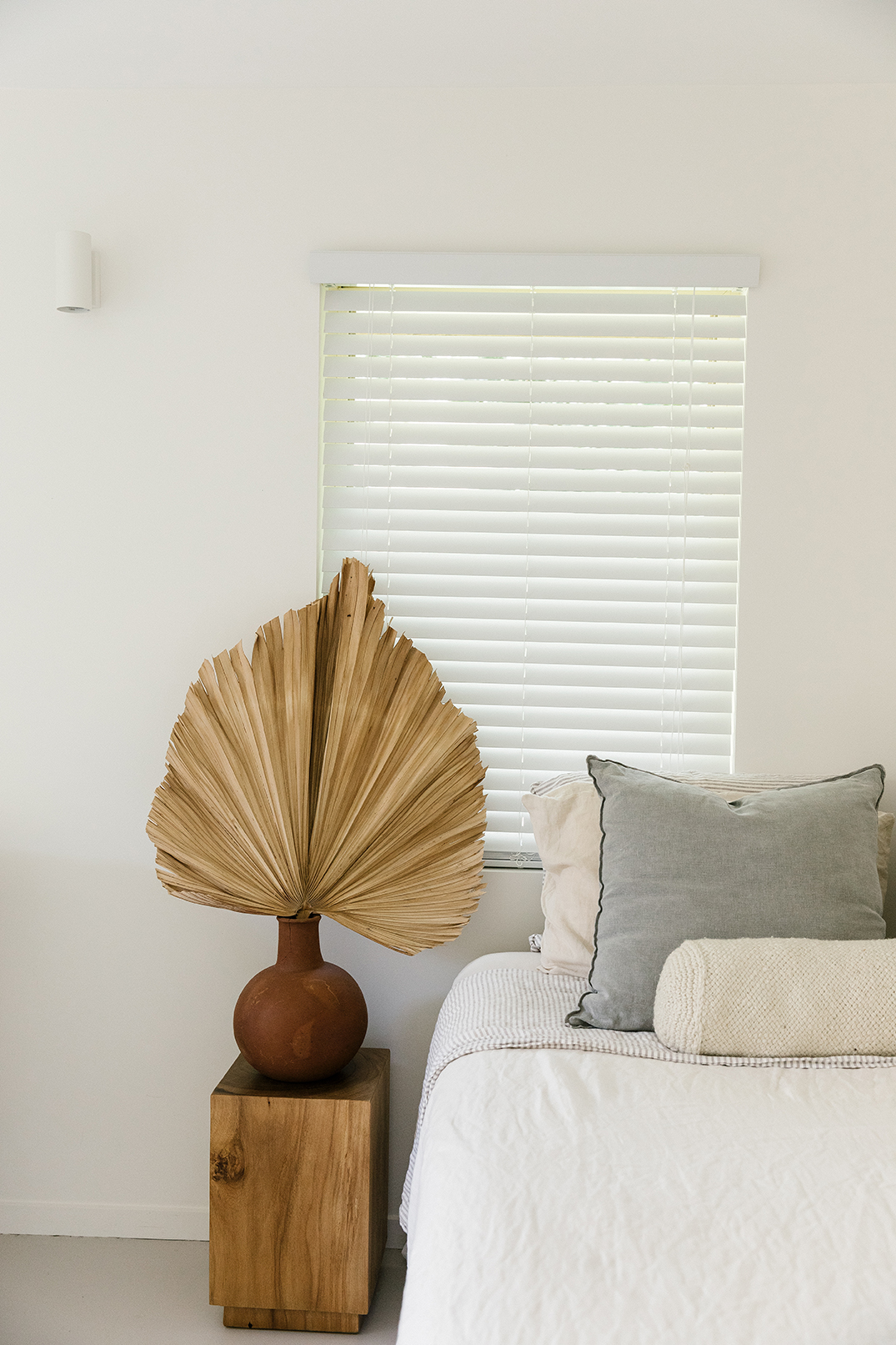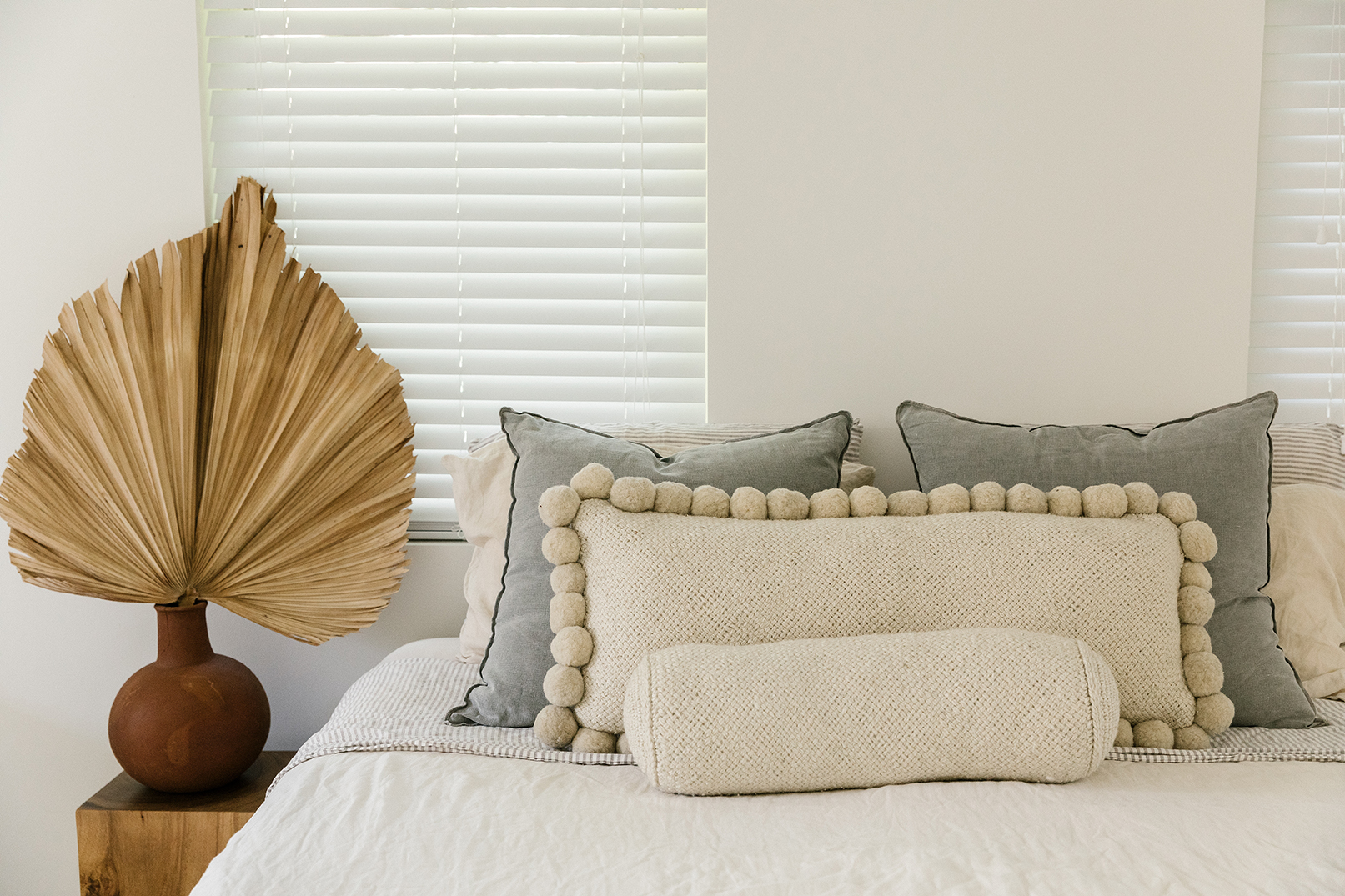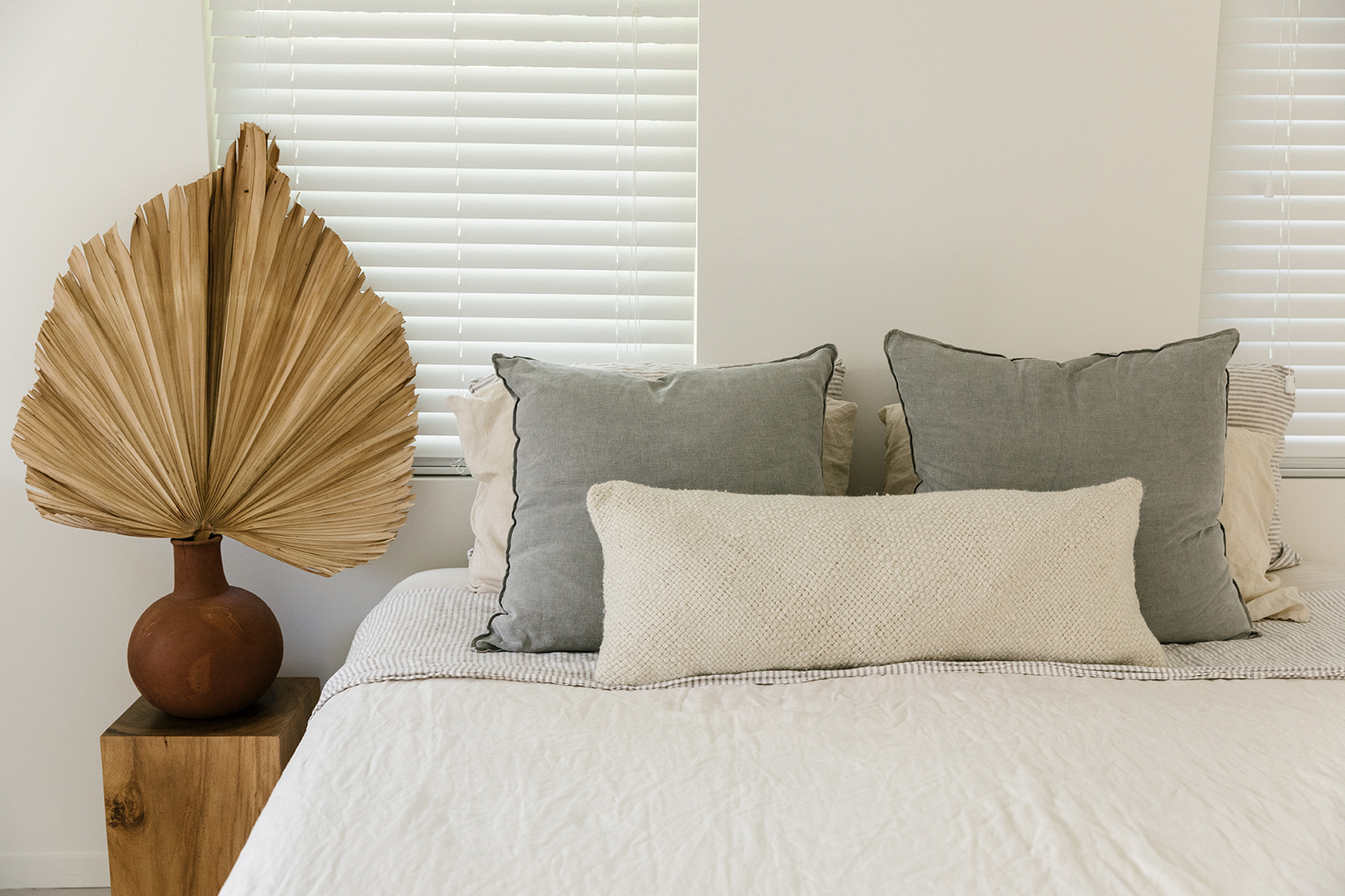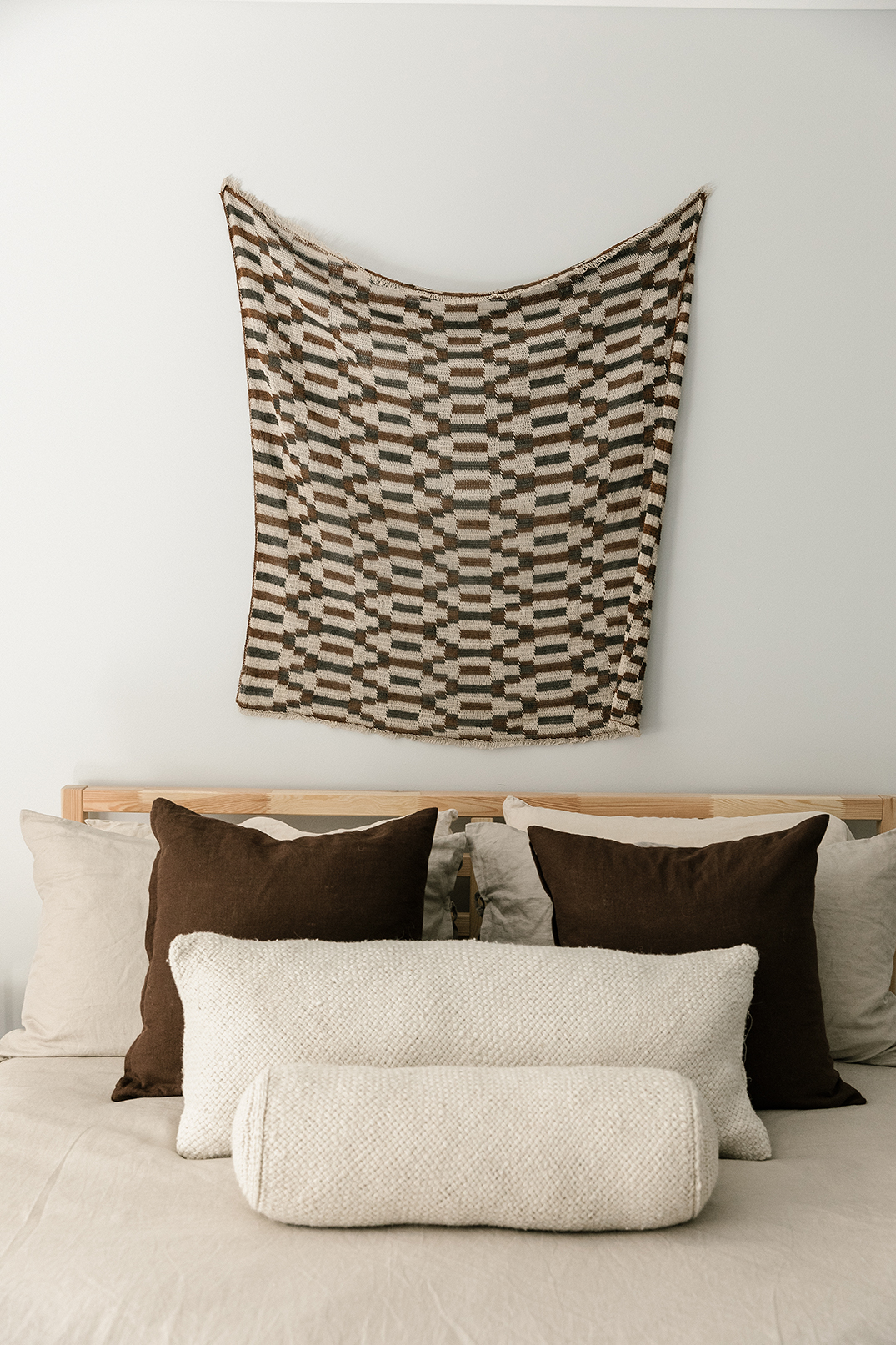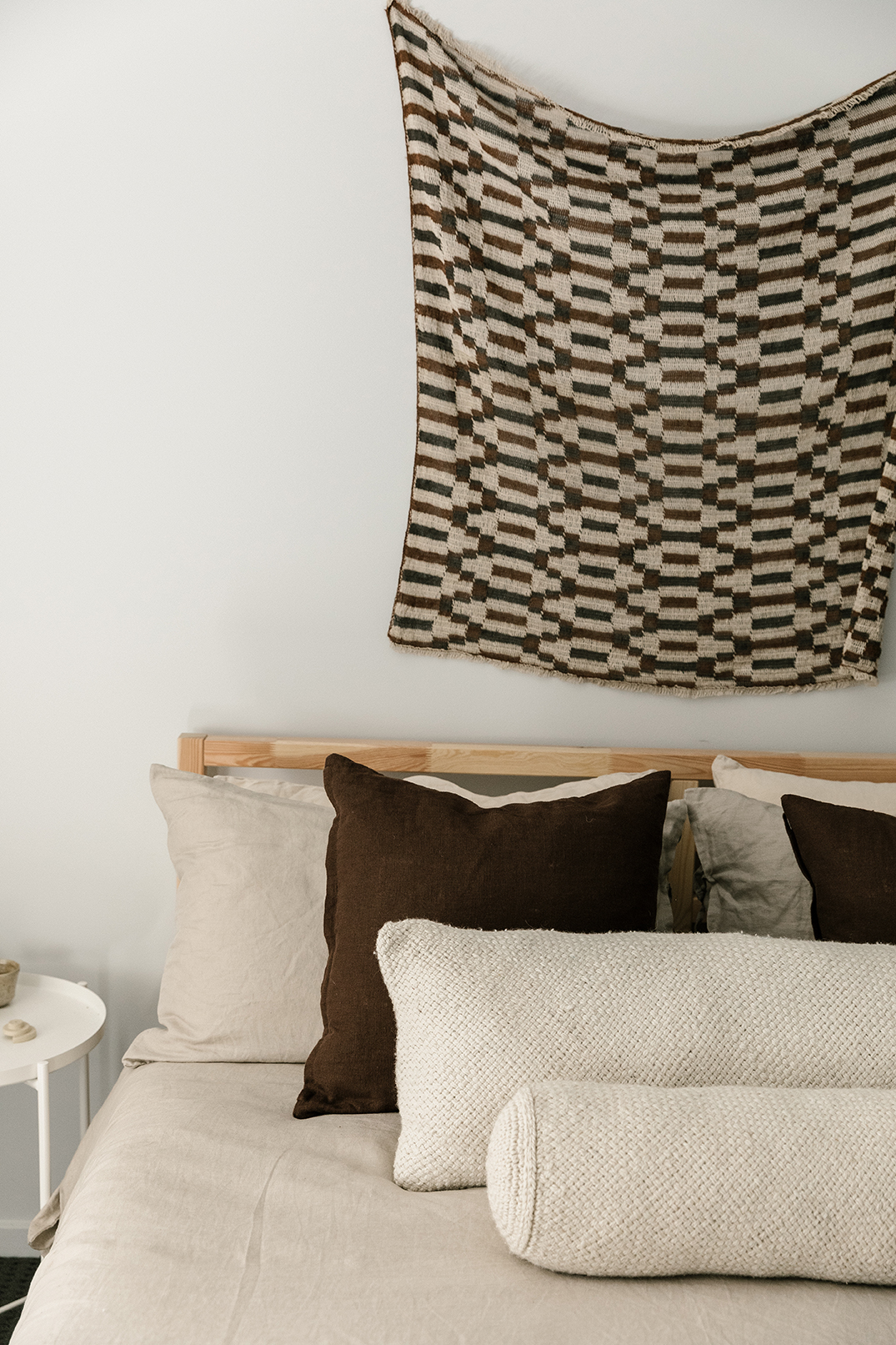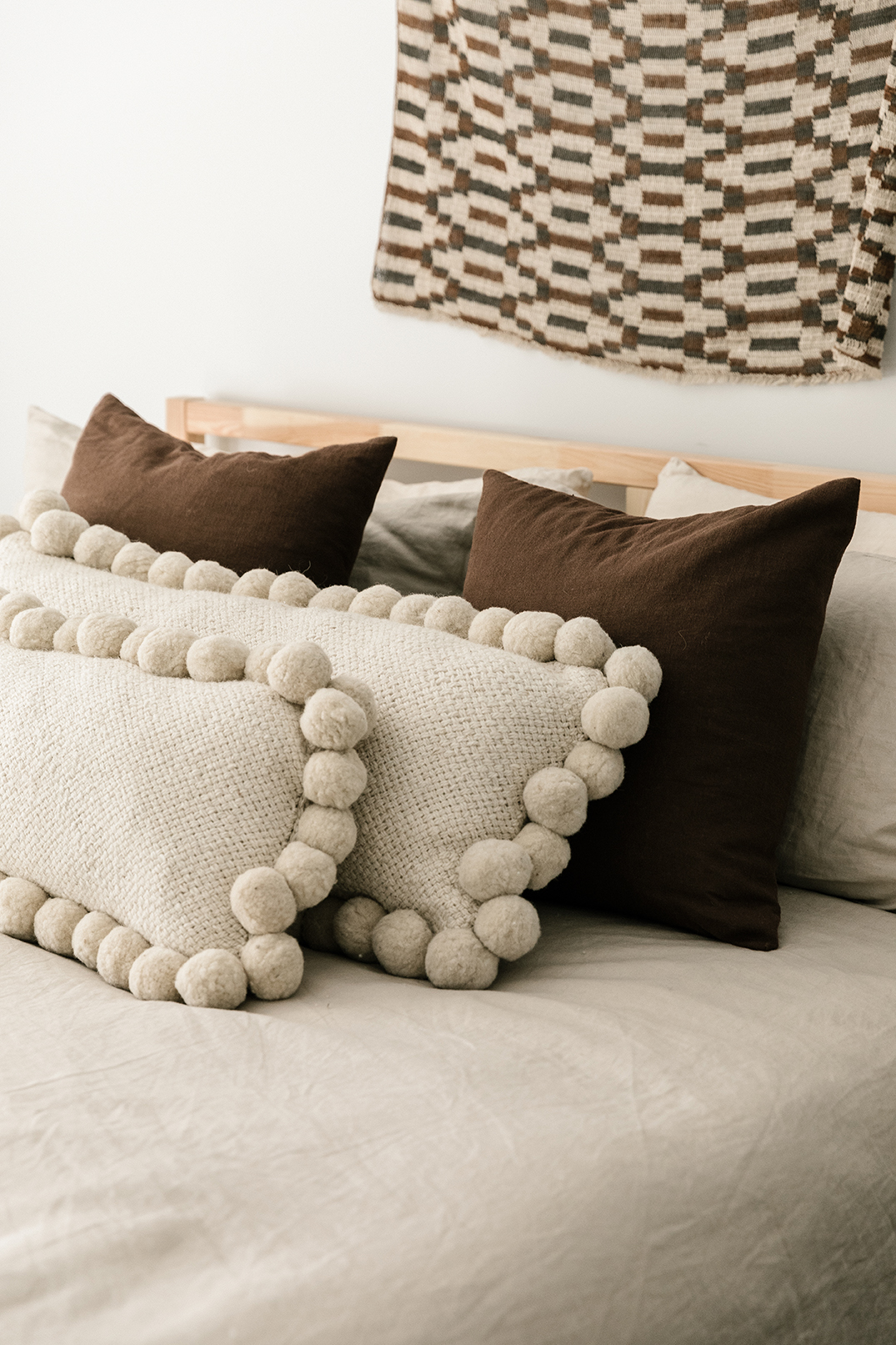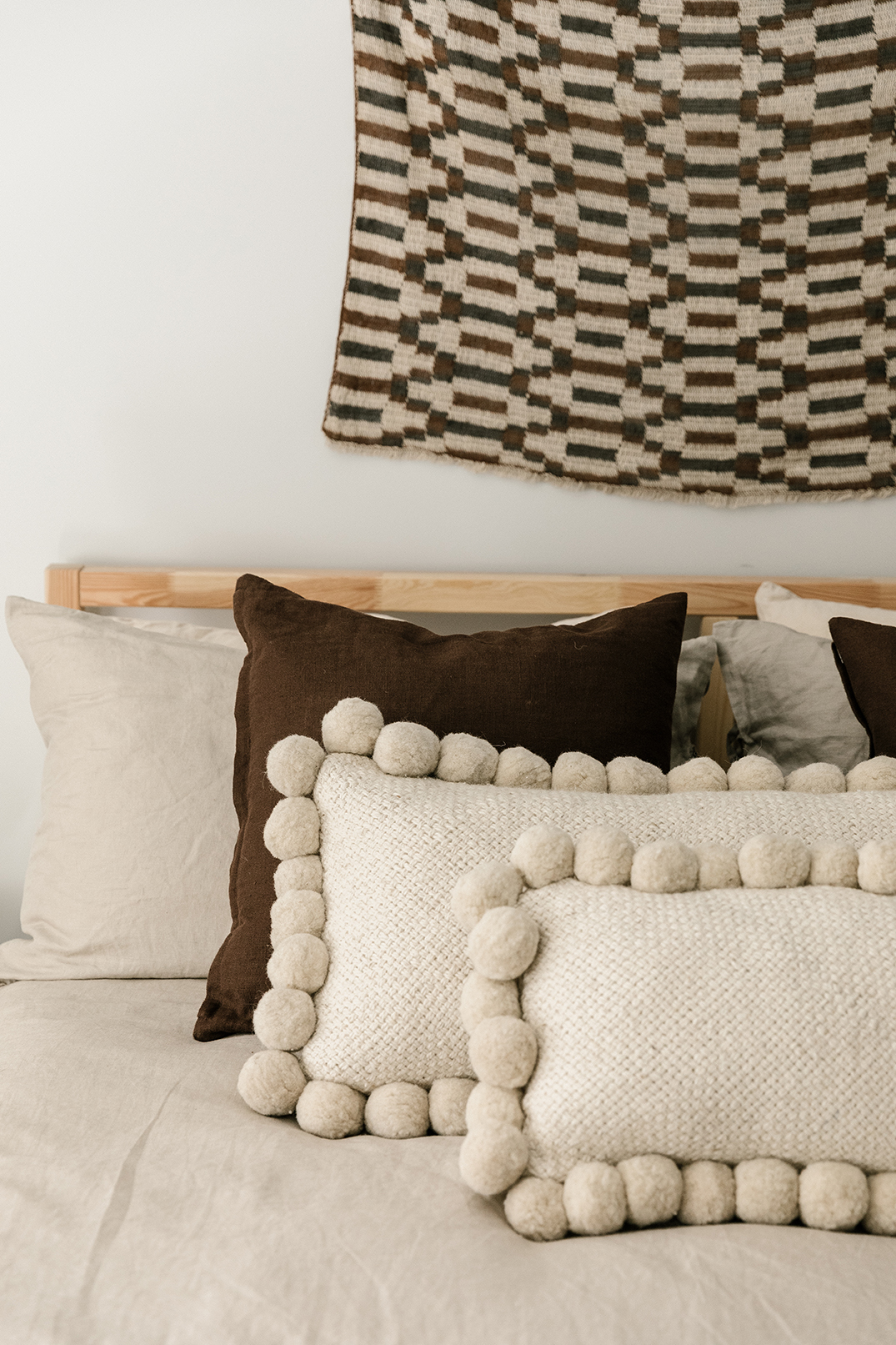 SHOP THE LOOK 2
1/ Puna Throw Natural White  2/ Monte Lumbar Pom Pom Cushion #3 XL  3/ Mini Andes Rug #1062  4/ Vasitos Tierra  5/ Monte Pom Pom Cushion #1 Walnut  6/ Monte Bolster Cushion #12  7/ Cresent Moon Dish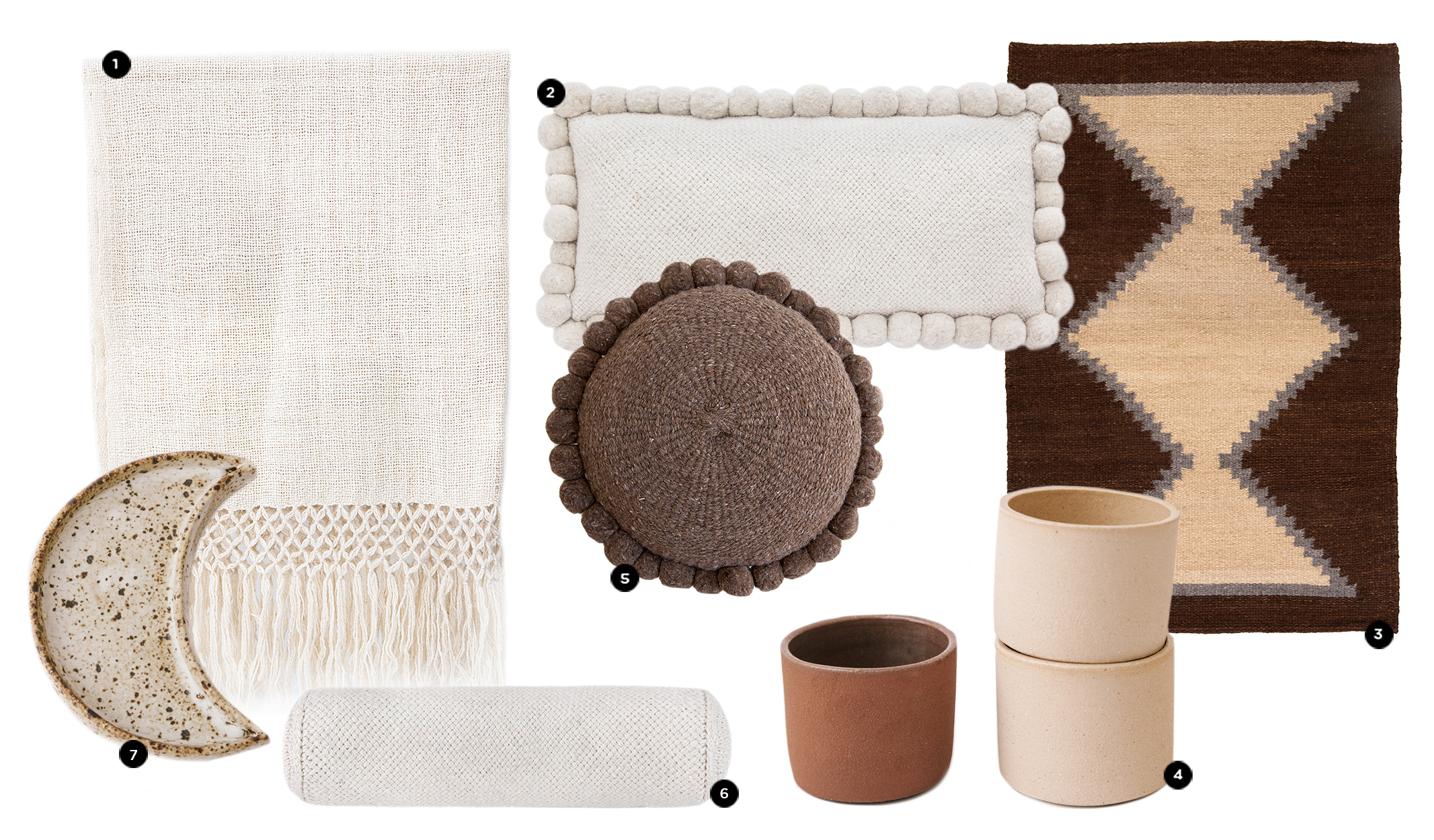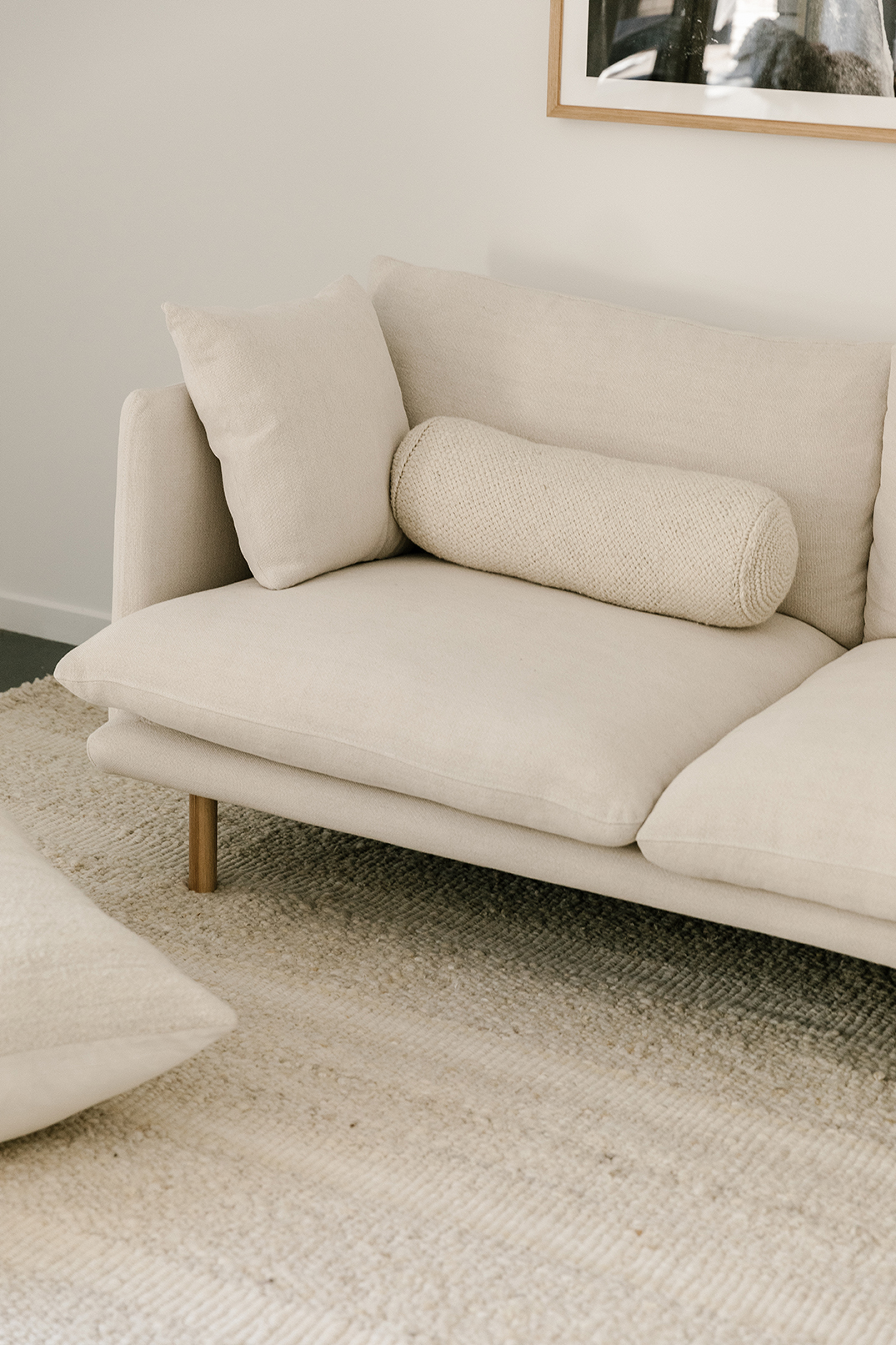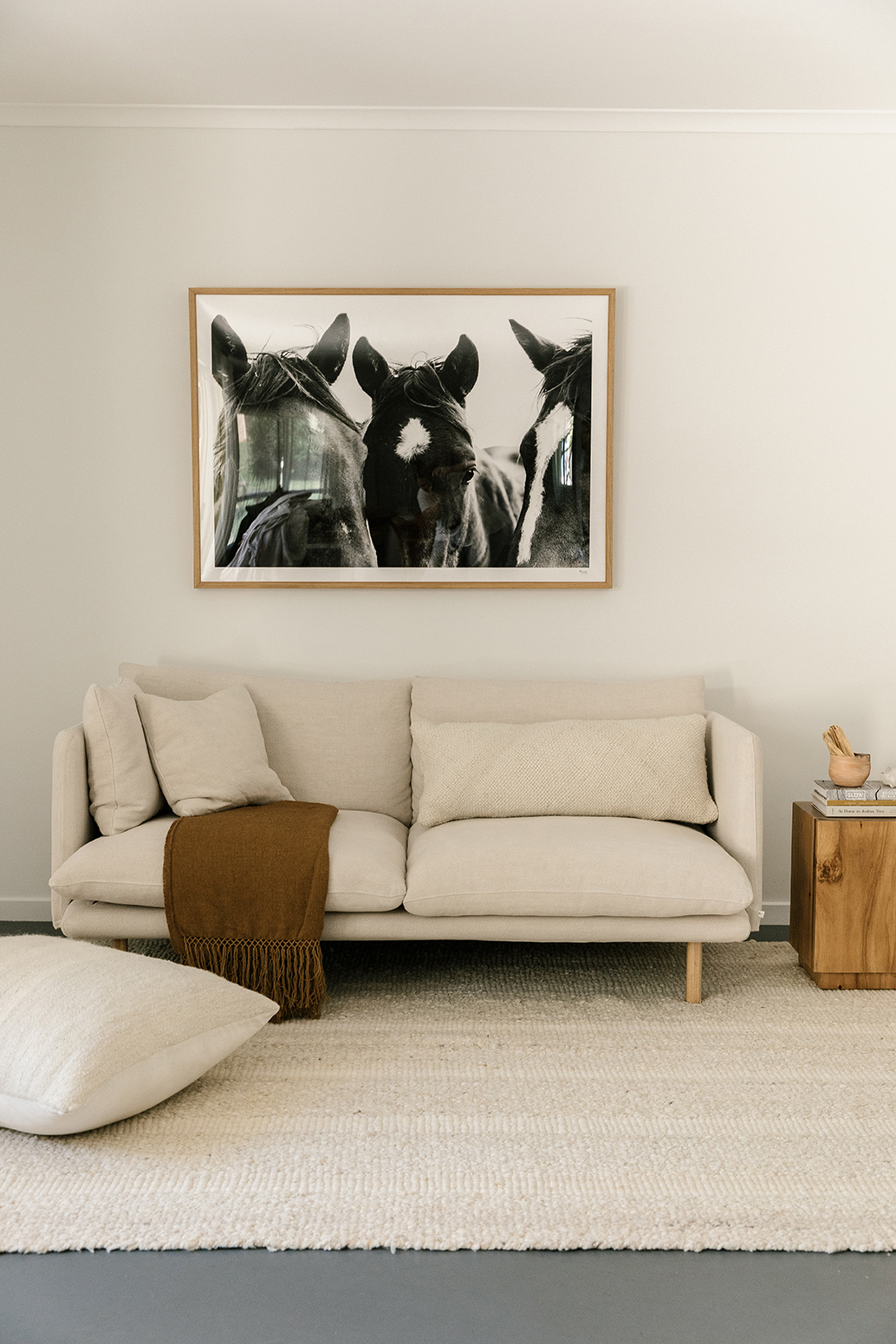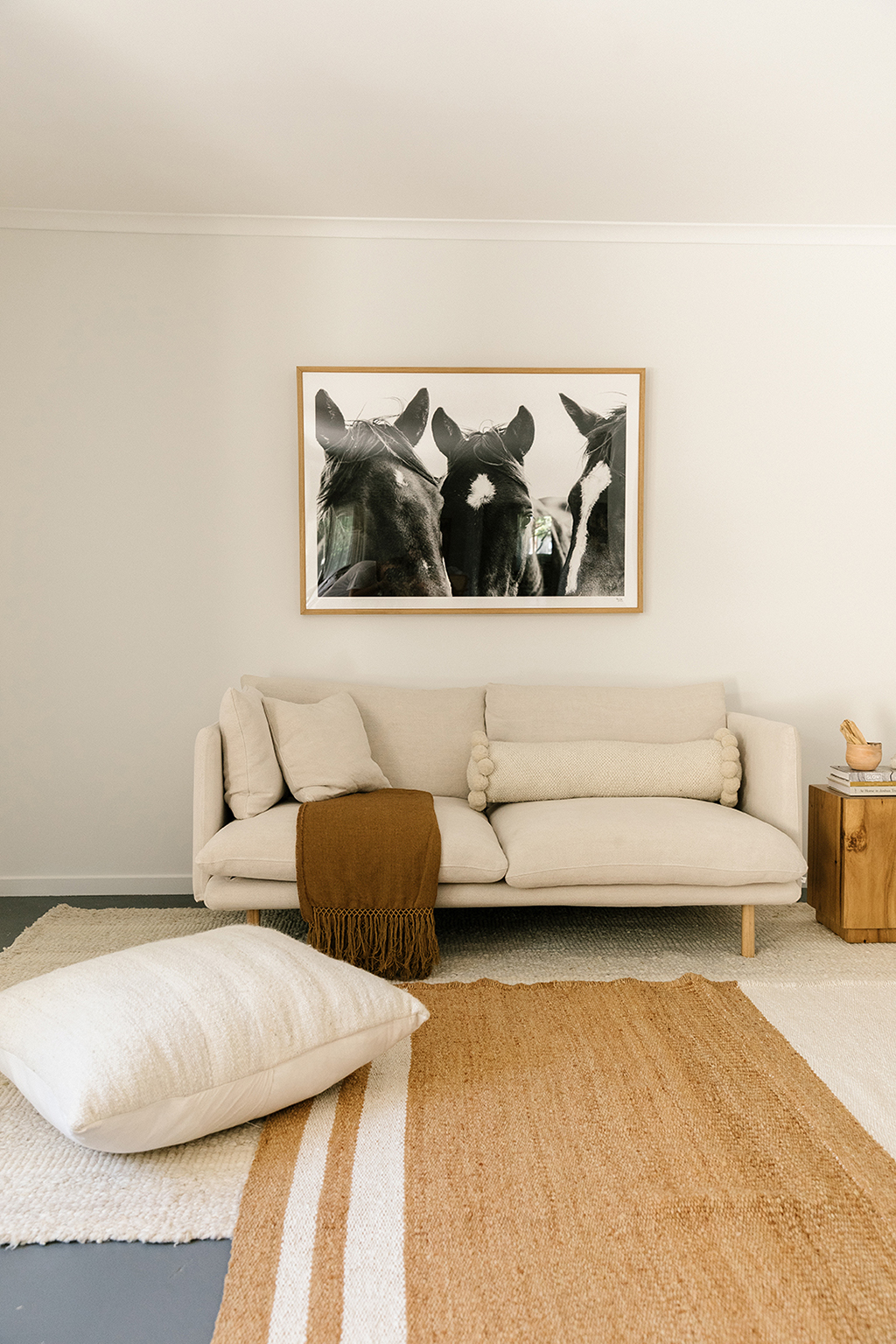 SHOP THE LOOK 3
1/ Monte Textural Rug #0896  2/ Pampa Print Life Force  3/ At Home In Joshua Tree Book  4/ Puna Throw Tobacco  5/ Palo Santo Sticks  6/ Monte Lumbar Cushion #11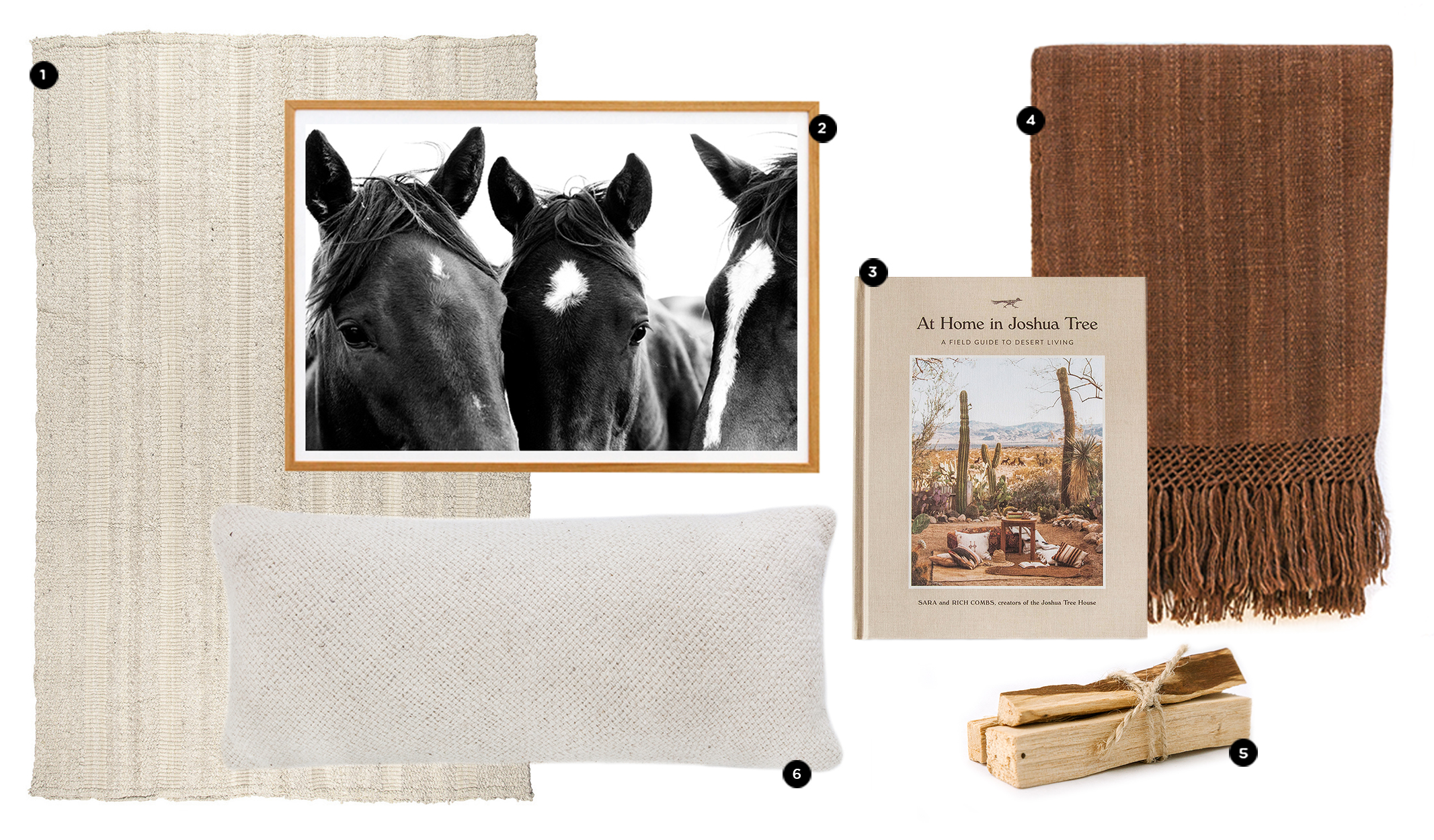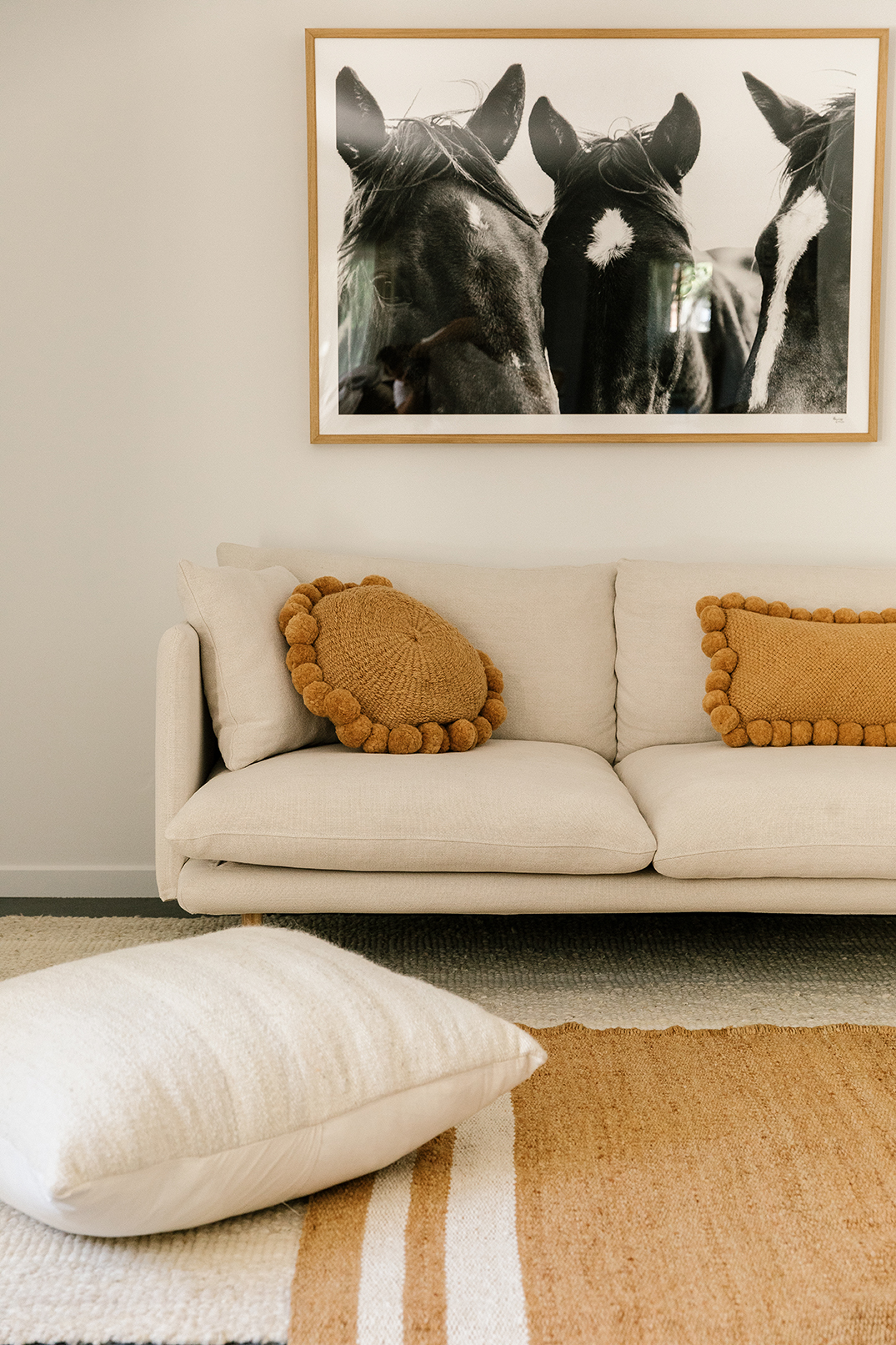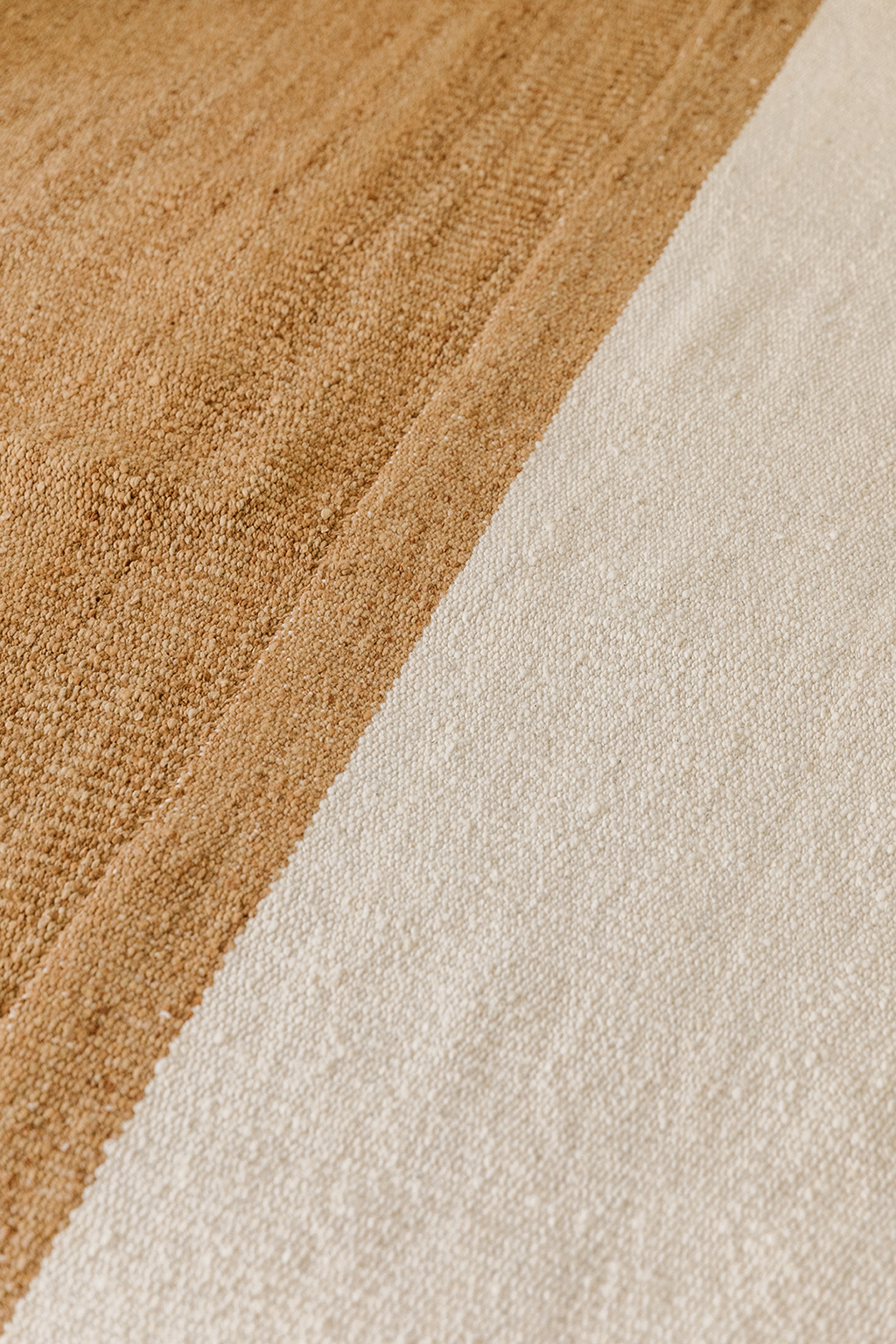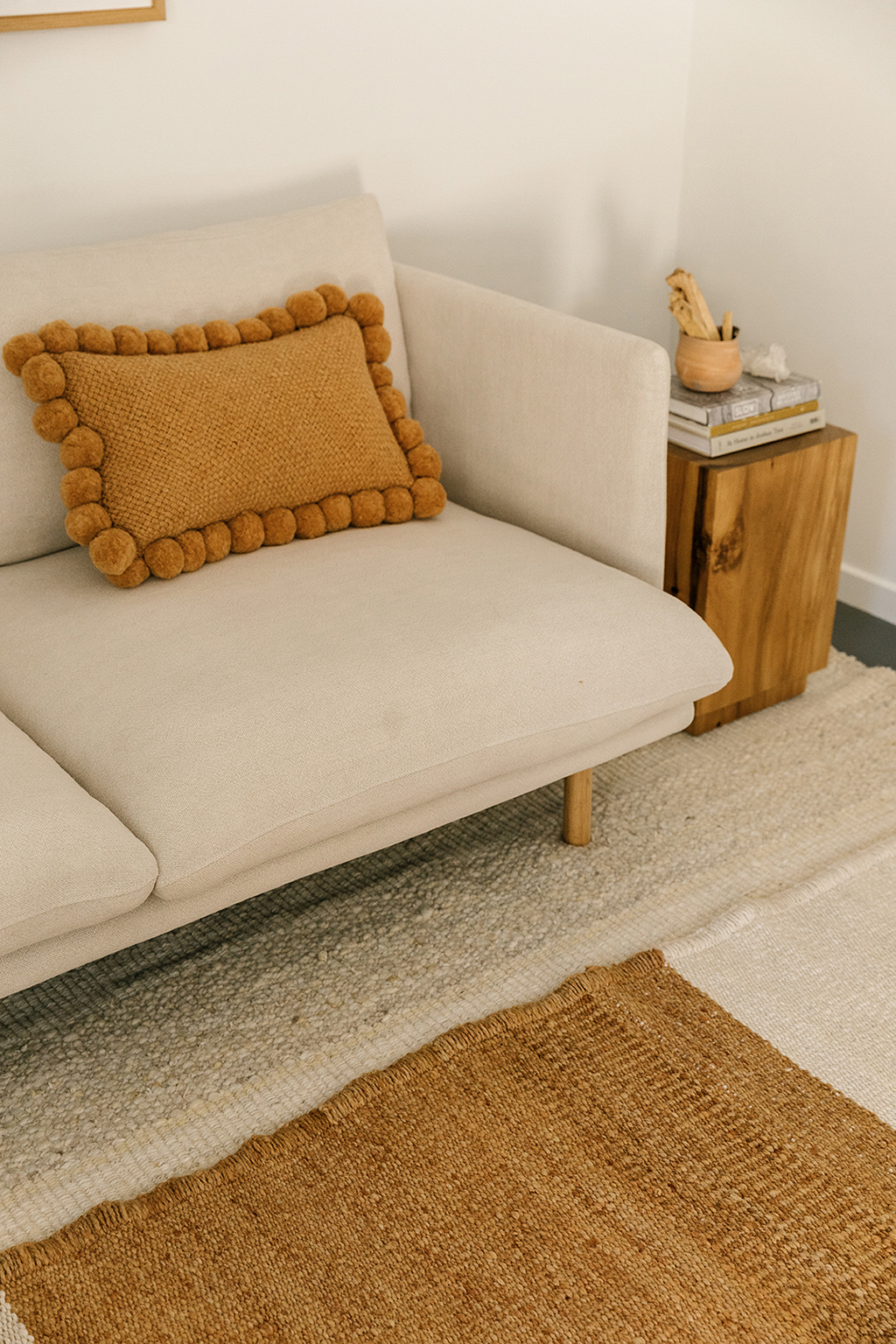 FEATURED BRANDS
Deiji Studios | Sarah Ellison | In Bed | Worn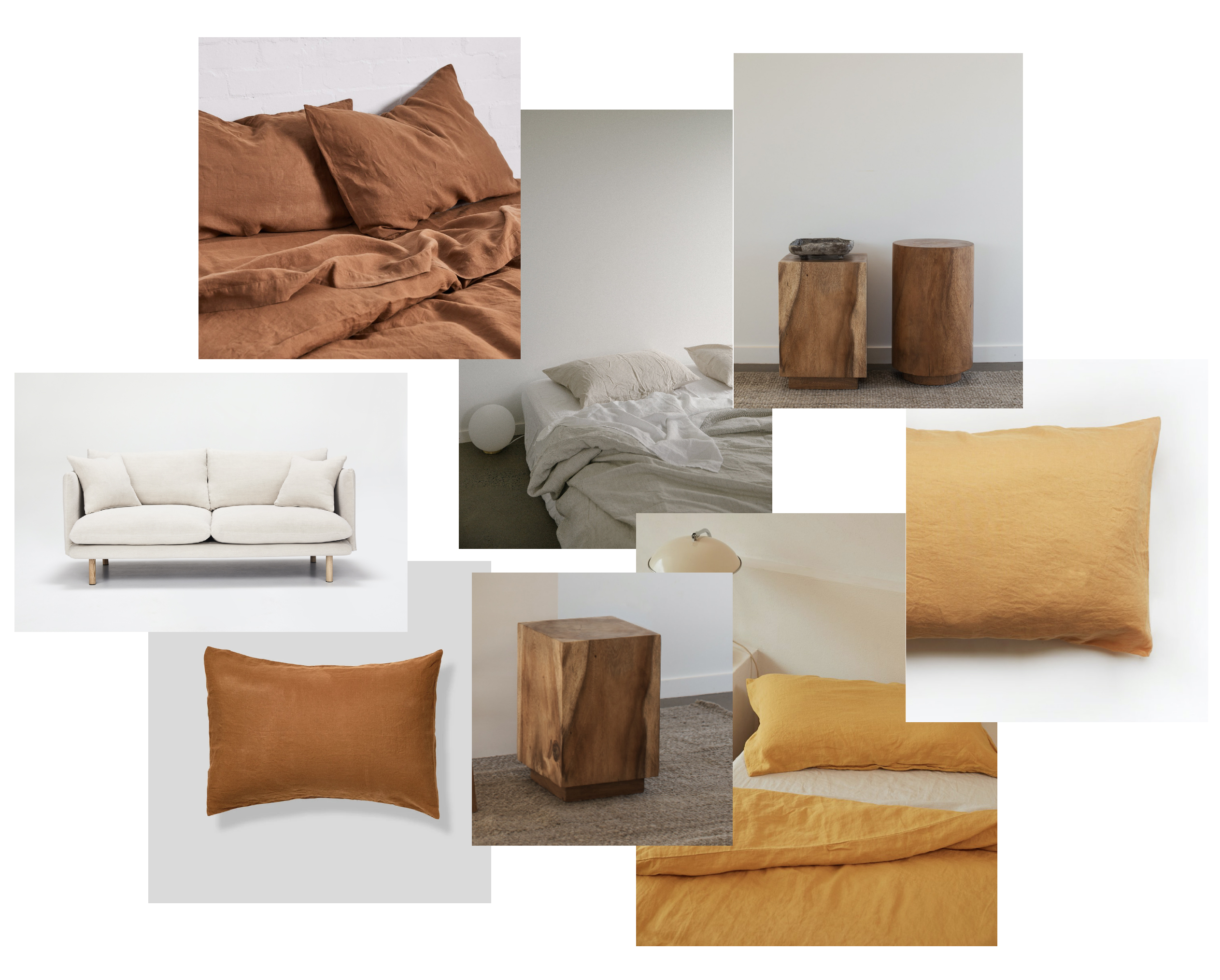 *All images & words are copyright of Pampa, for any kind of use please contact us at hello@pampa.com.au for permission.