Welcome to our carefully curated collection, where we invite you to discover a collection of our favourite rugs, cushions and our cherished home rituals that will transform your living space into a sanctuary of comfort and style. Embracing the art of layering, we have brought together some of our best sellers to create a harmonious and inviting environment that celebrates the beauty of rich textures and muted tones.
Step into the luxurious world of our Maya collection, where shagpile fabrics is where is at. Sink your feet into the plush softness of our Maya cushions, our coziest pieces yet. The Maya collection is all about indulging your senses and creating a warm, inviting atmosphere that invites relaxation and tranquility. Along side you'll see our best sellers, Paloma, Esther, Ramona, and Marina rugs, each one is an unique masterpiece in its own right, ethically hand loomed with sheep wool.
But it's not just about individual pieces; it's about the connection and flow within your living space. That's why we emphasize the importance of textured runners to tie everything together. These runners not only add an extra layer of sophistication but also ensure a seamless transition between spaces, creating a cohesive and inviting ambiance.
Our approach is to celebrate the power of subtlety and harmony, focusing on the timeless elegance of muted tones that allow the textures and patterns to shine. The combination of these elements will create a living space that is not only visually stunning but also a comforting haven you'll love returning to.
Whether you're seeking a cozy nook to unwind with a book or a sophisticated setting to entertain friends and family, Pampa elevates your living space with style and comfort.

SHOP THE LOOK
1/ Esther Made-to-Order Rug|Moss 2/ Maya Cushion|Natural 3/ Monte Cushion #7|Rust 4/ Santa Fe Modern Book 5/ Monte Floor Cushion #19|Sand 6/ Golden Incense Holder 7/ Marina #2884 Rug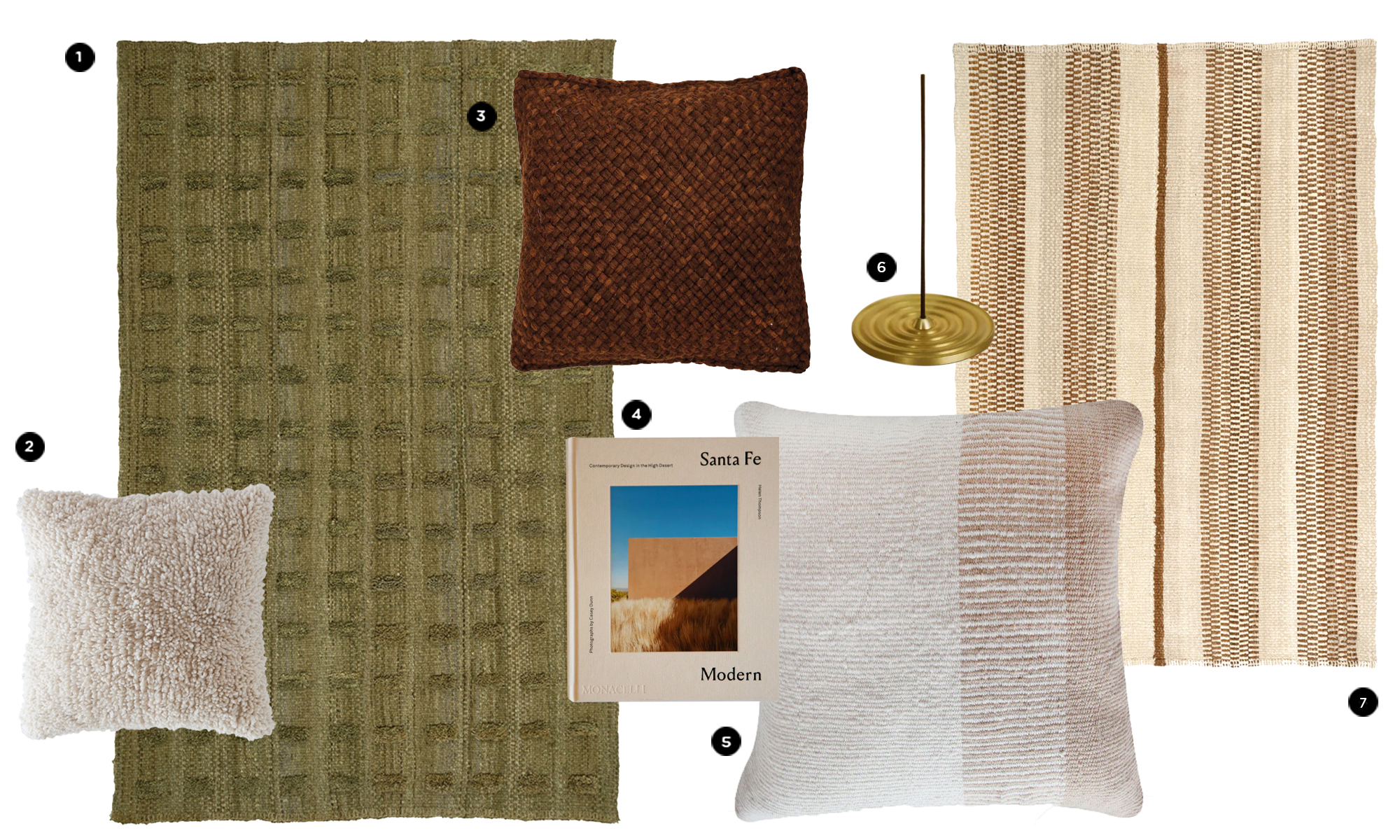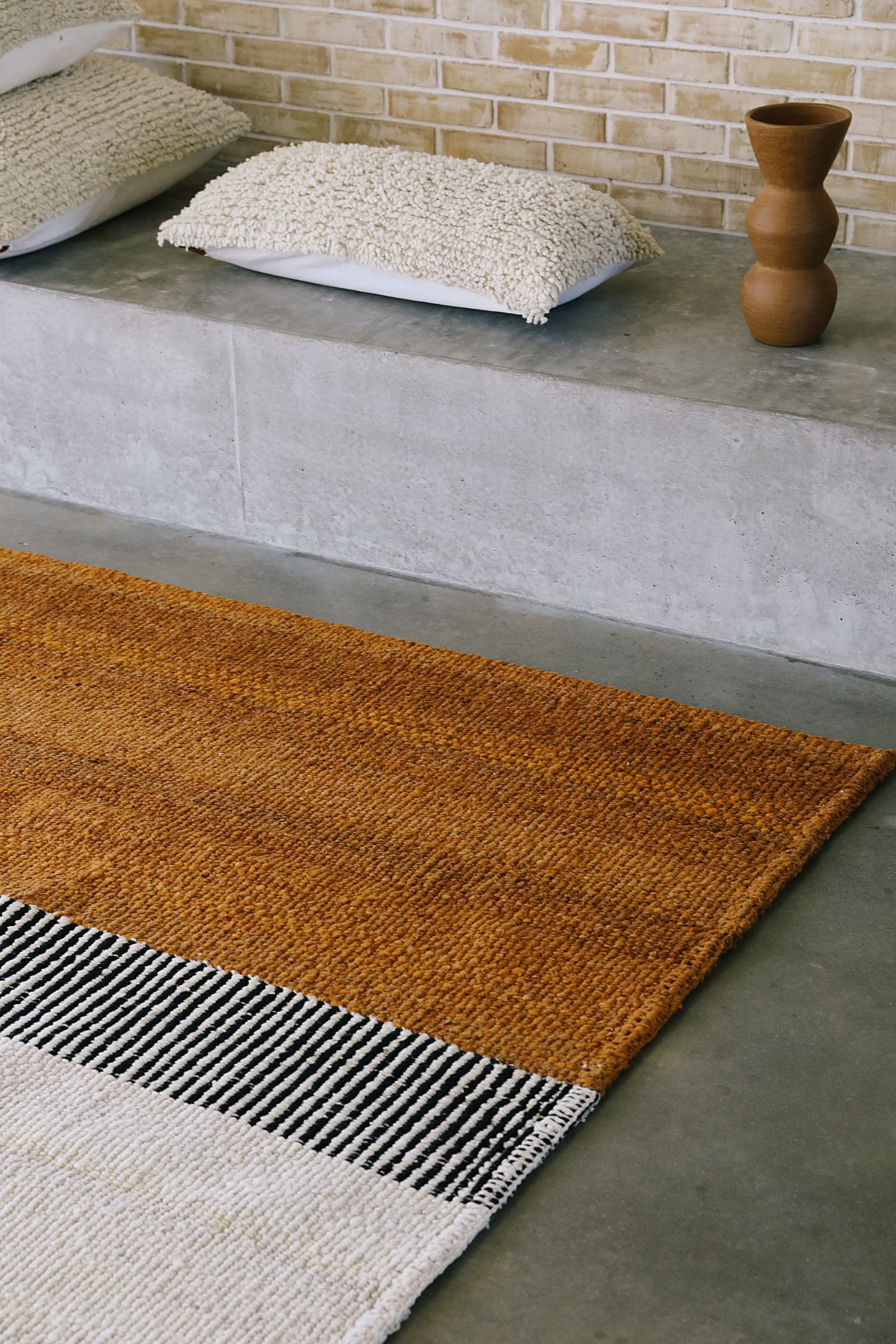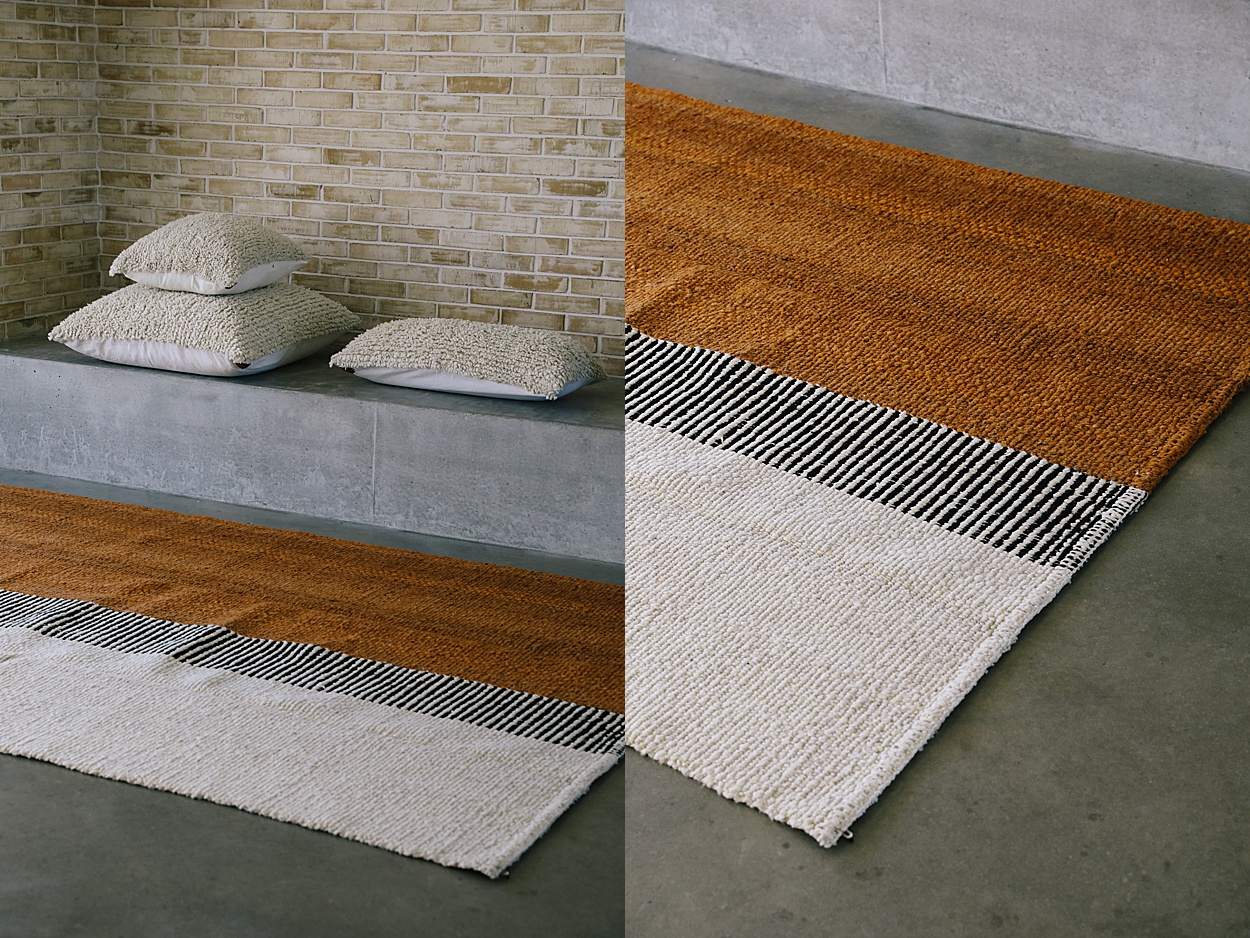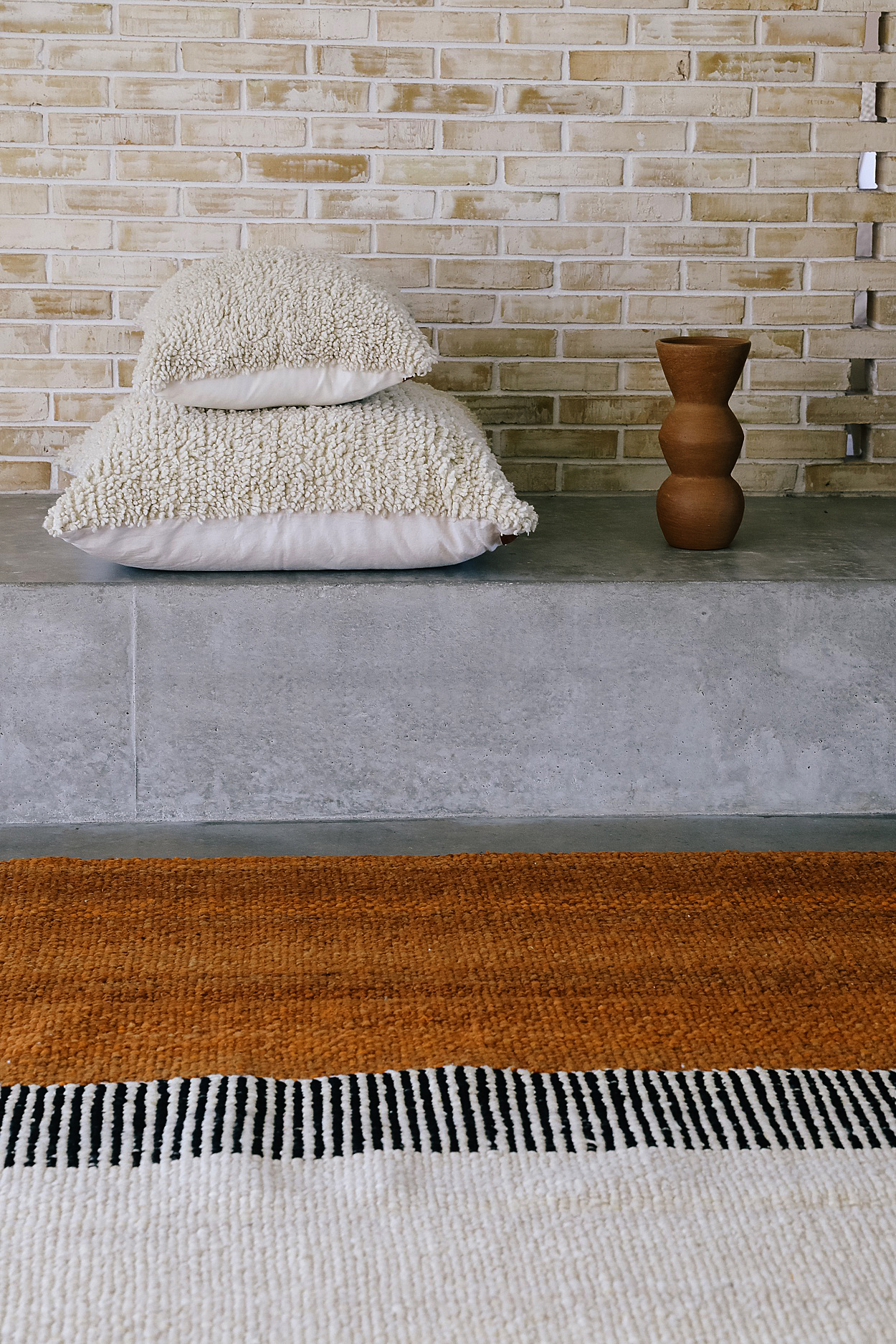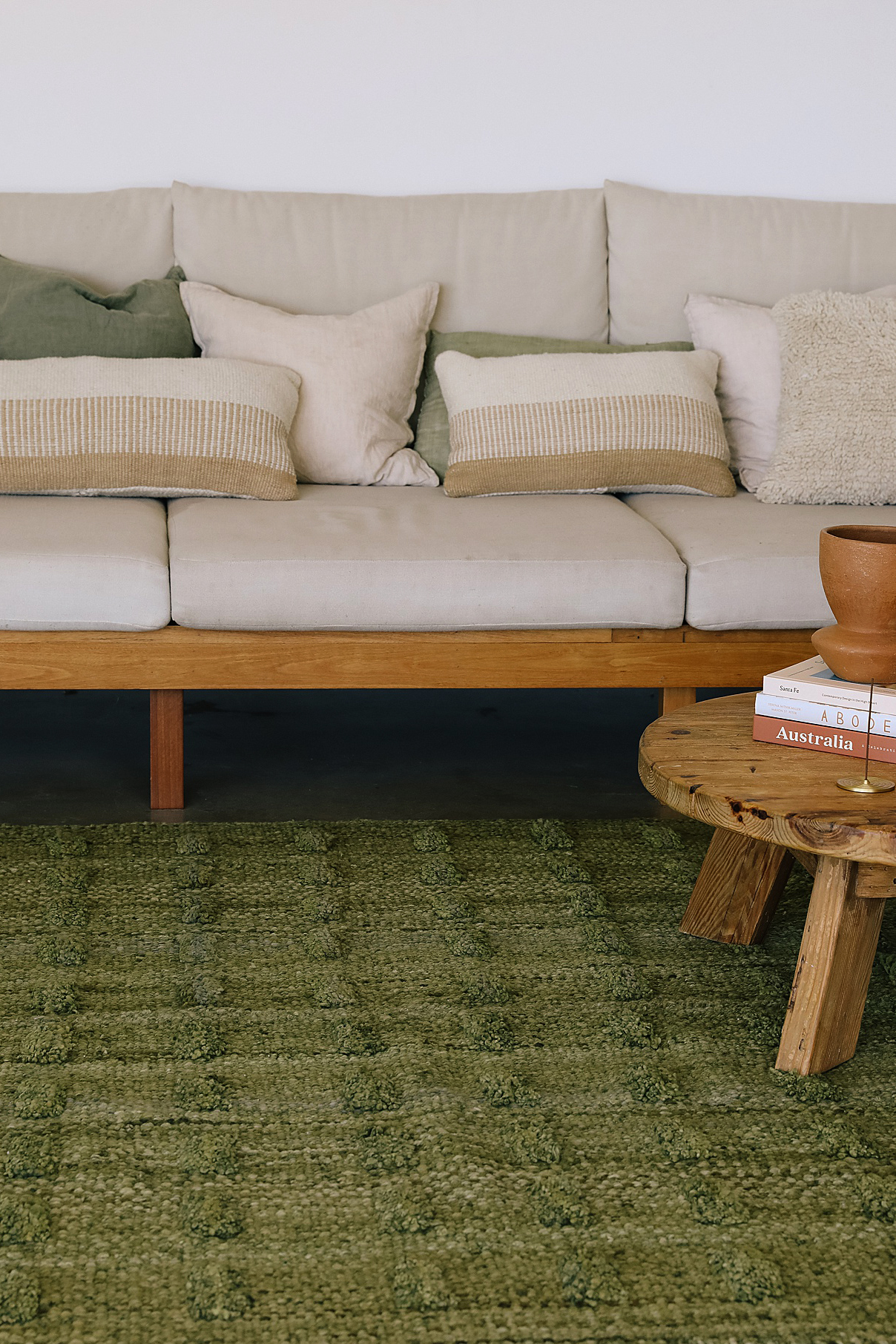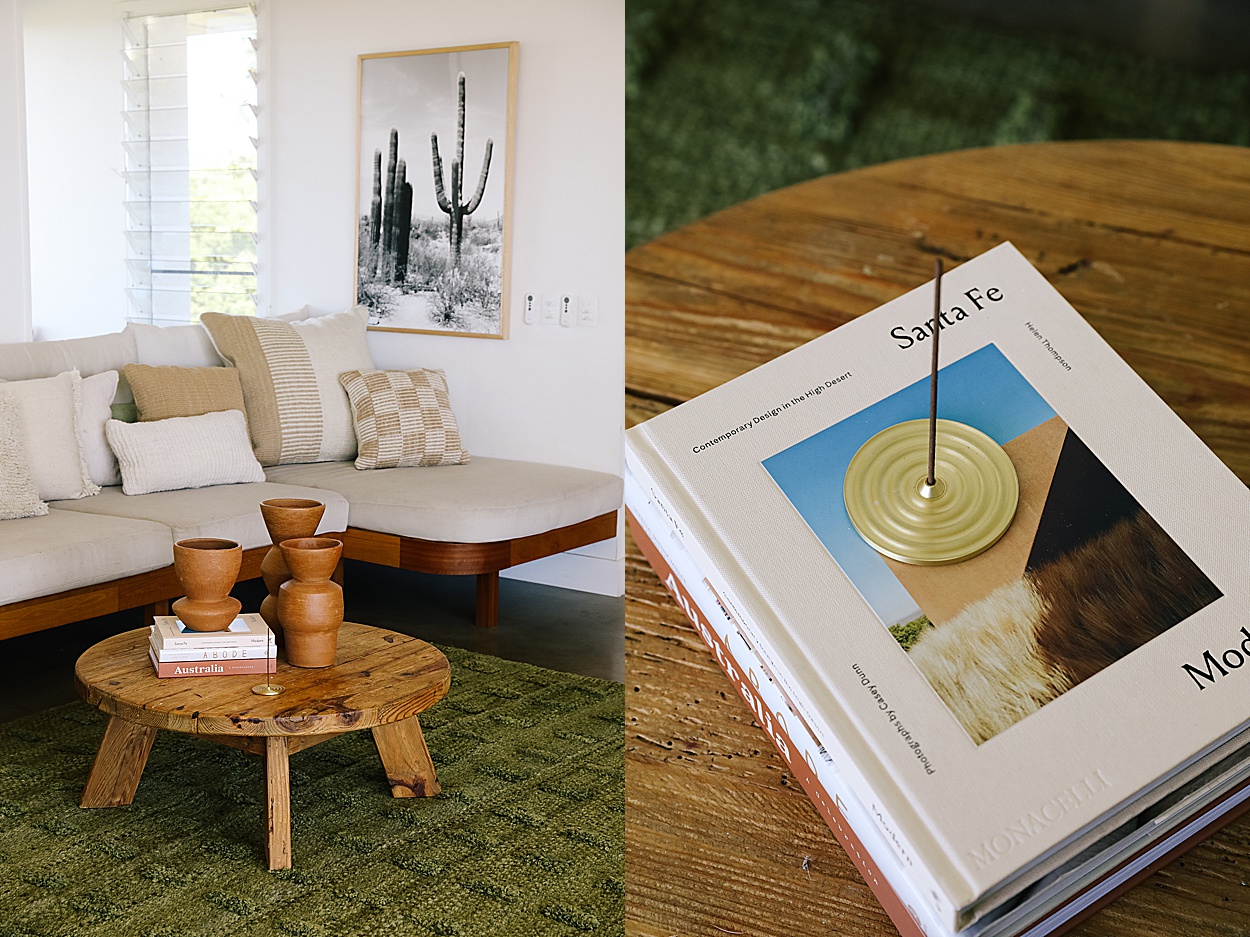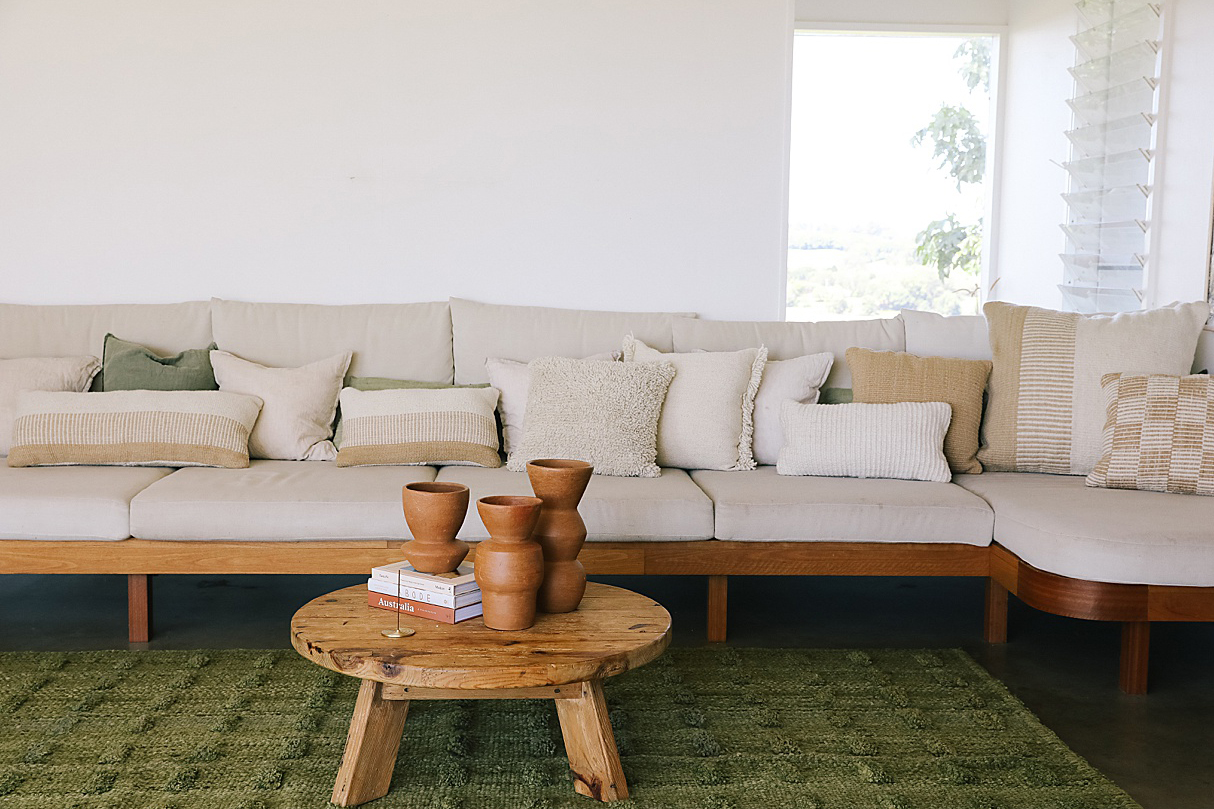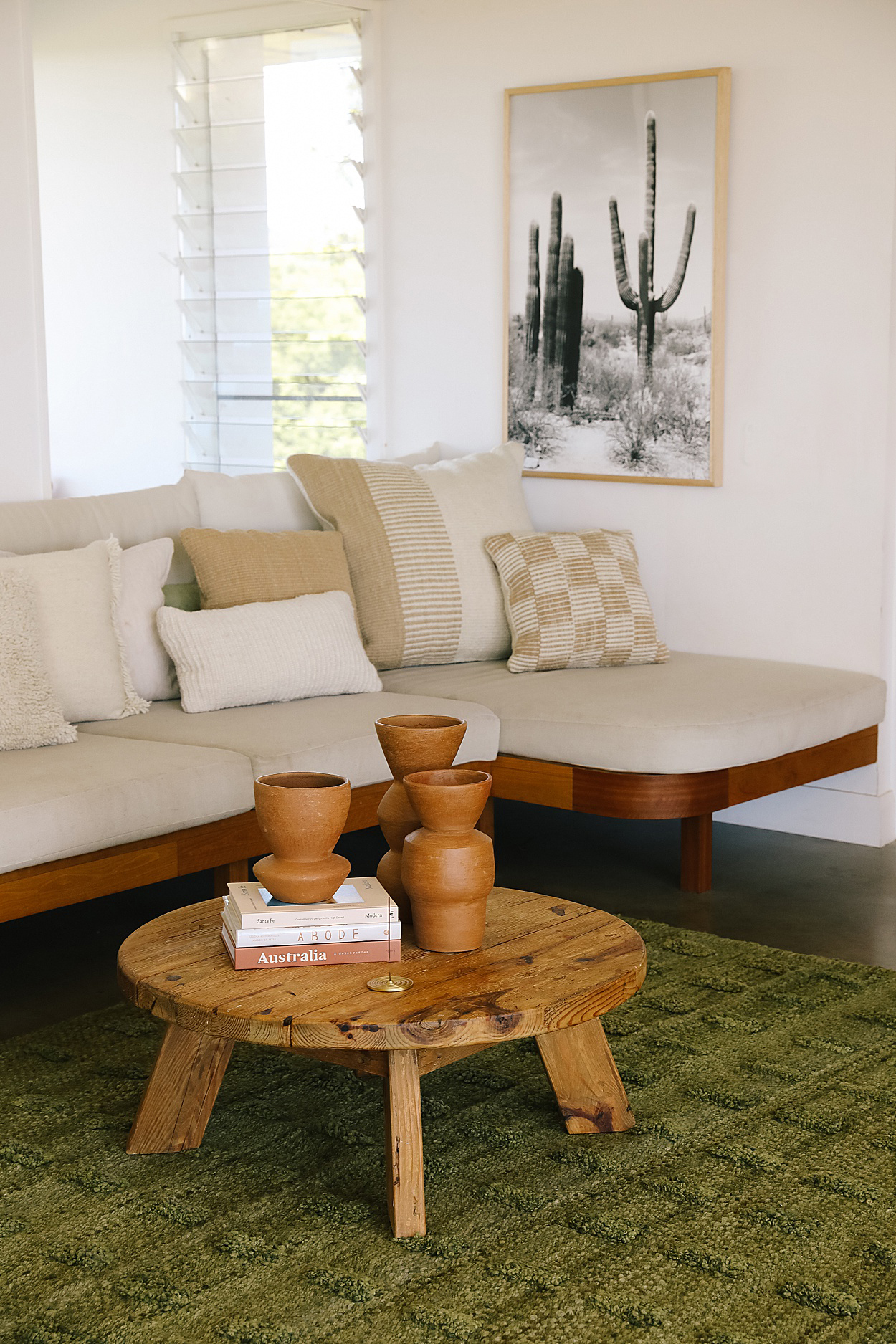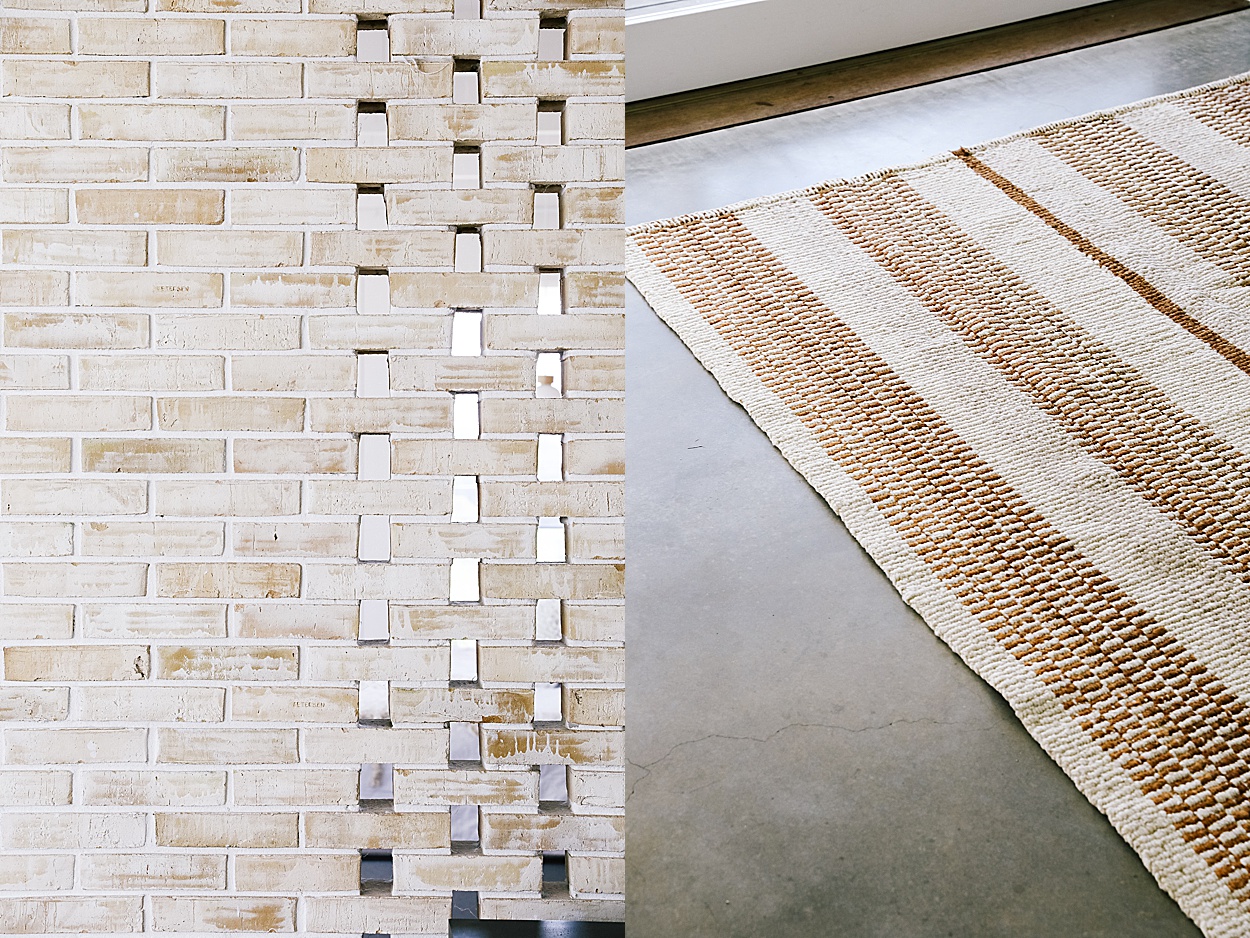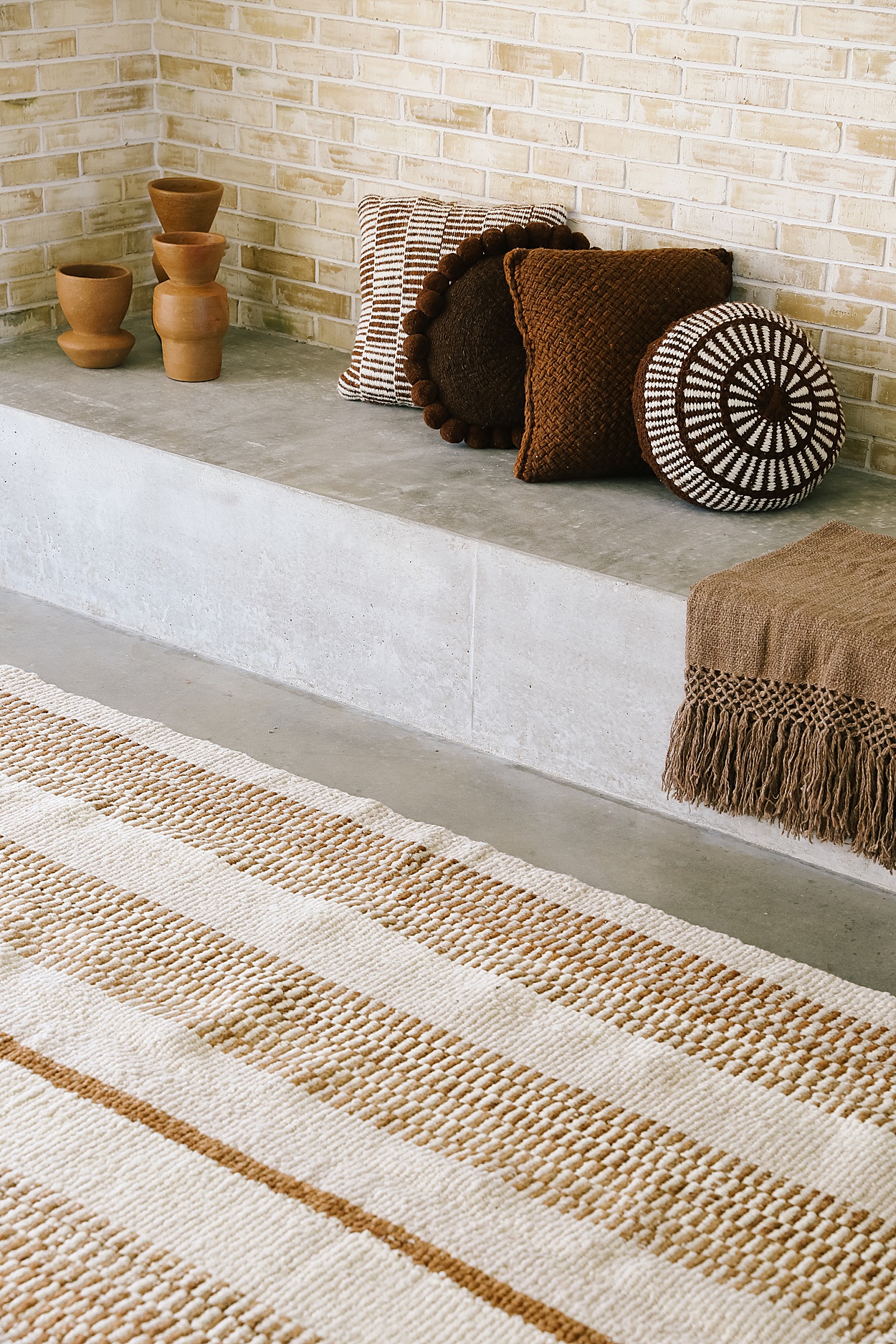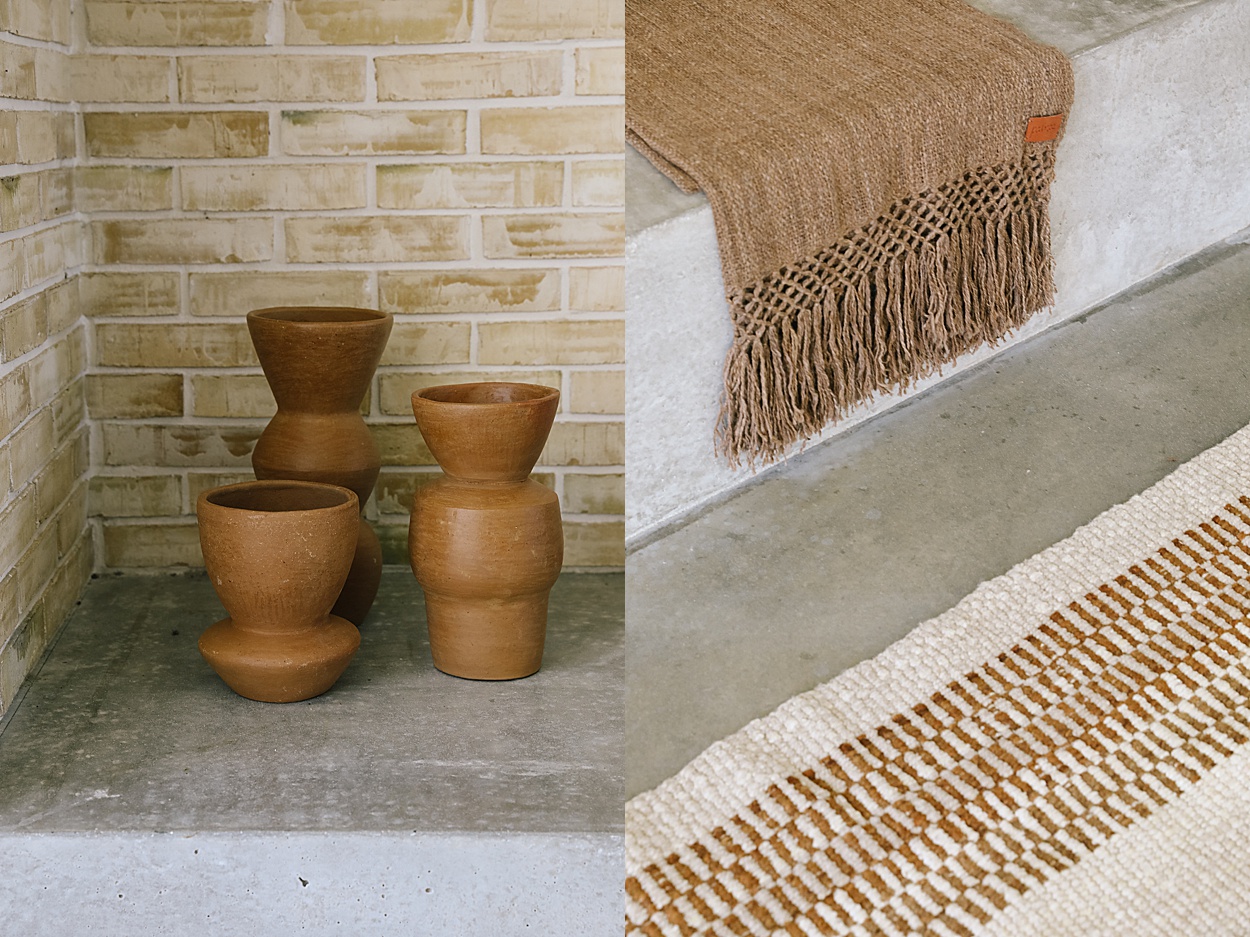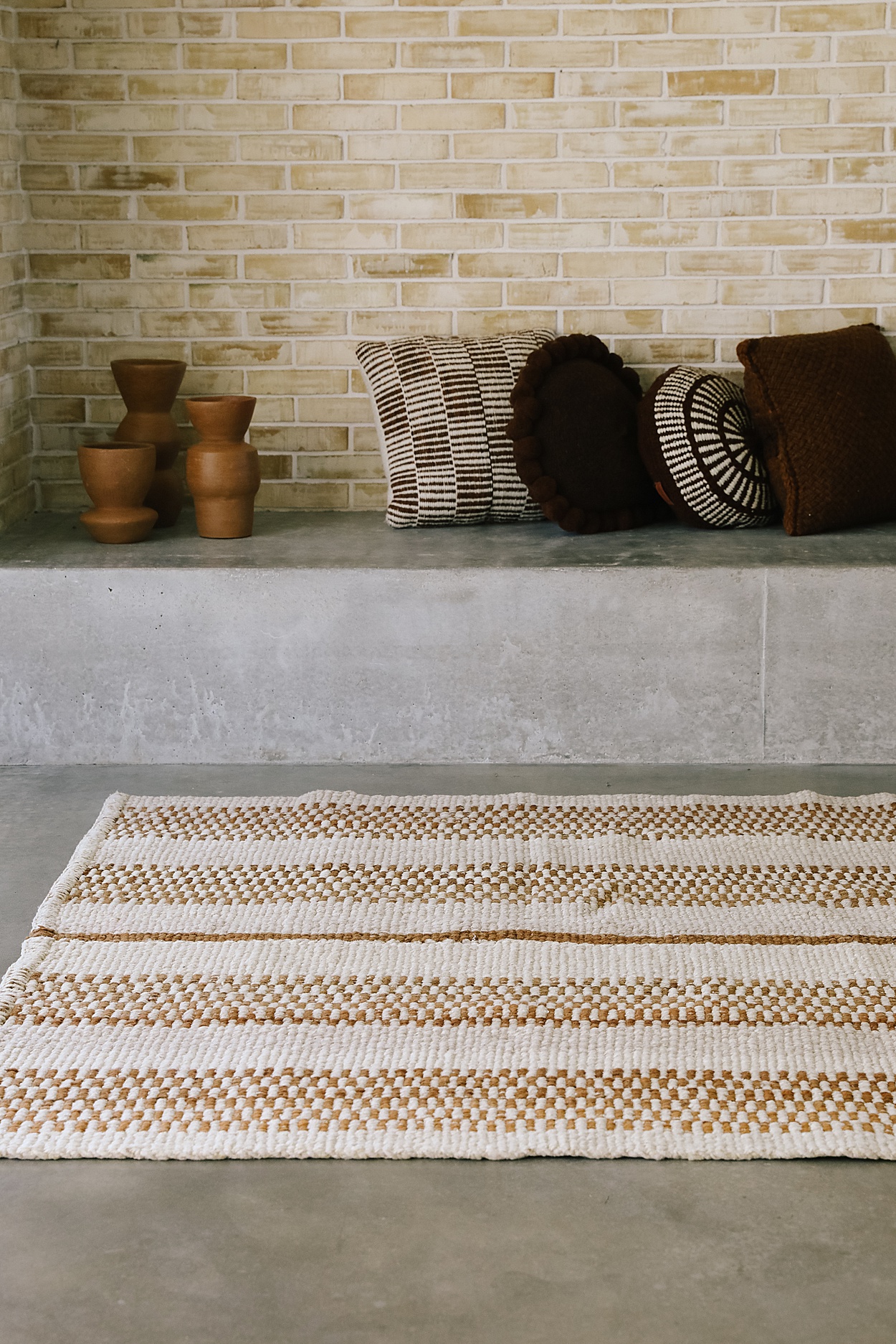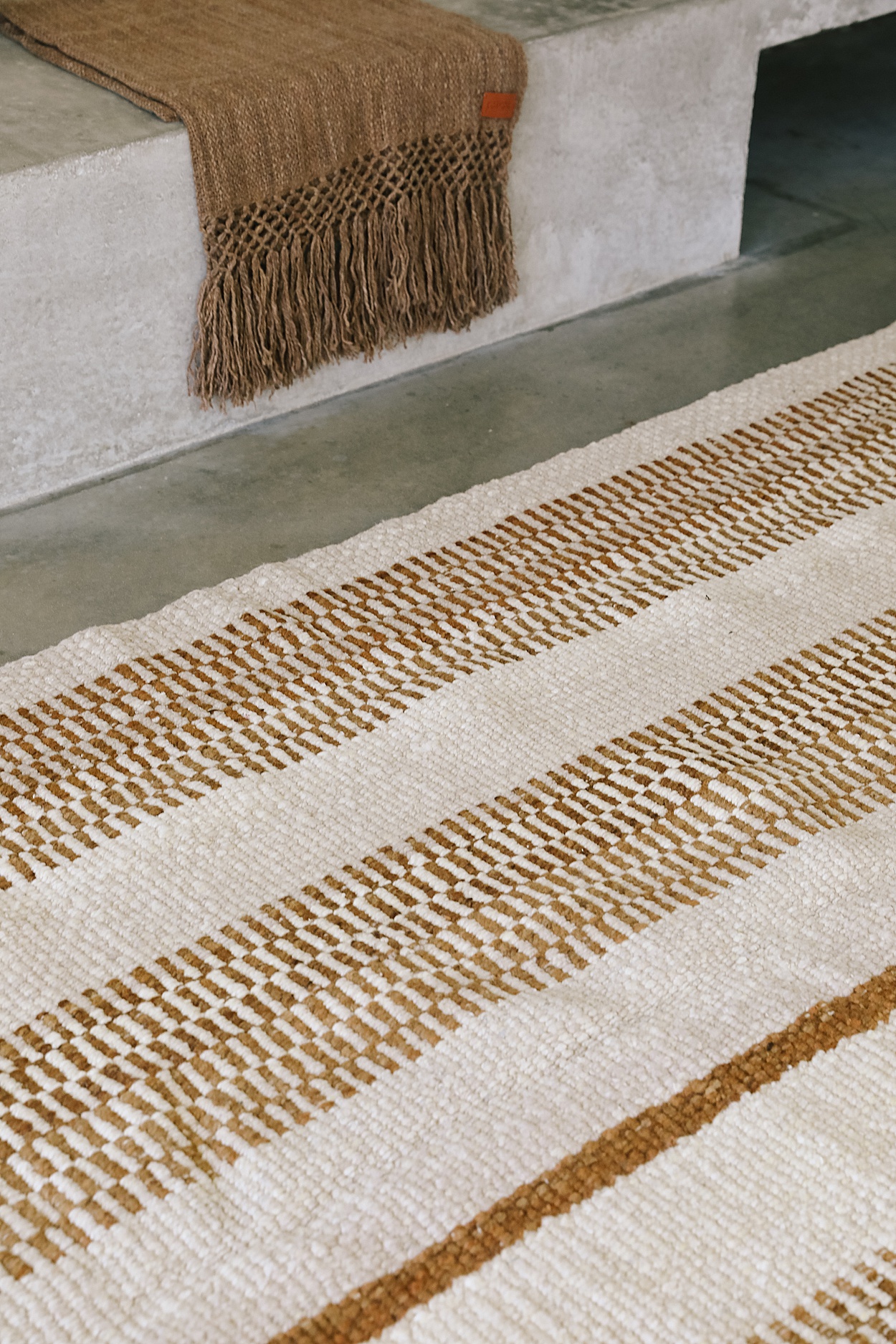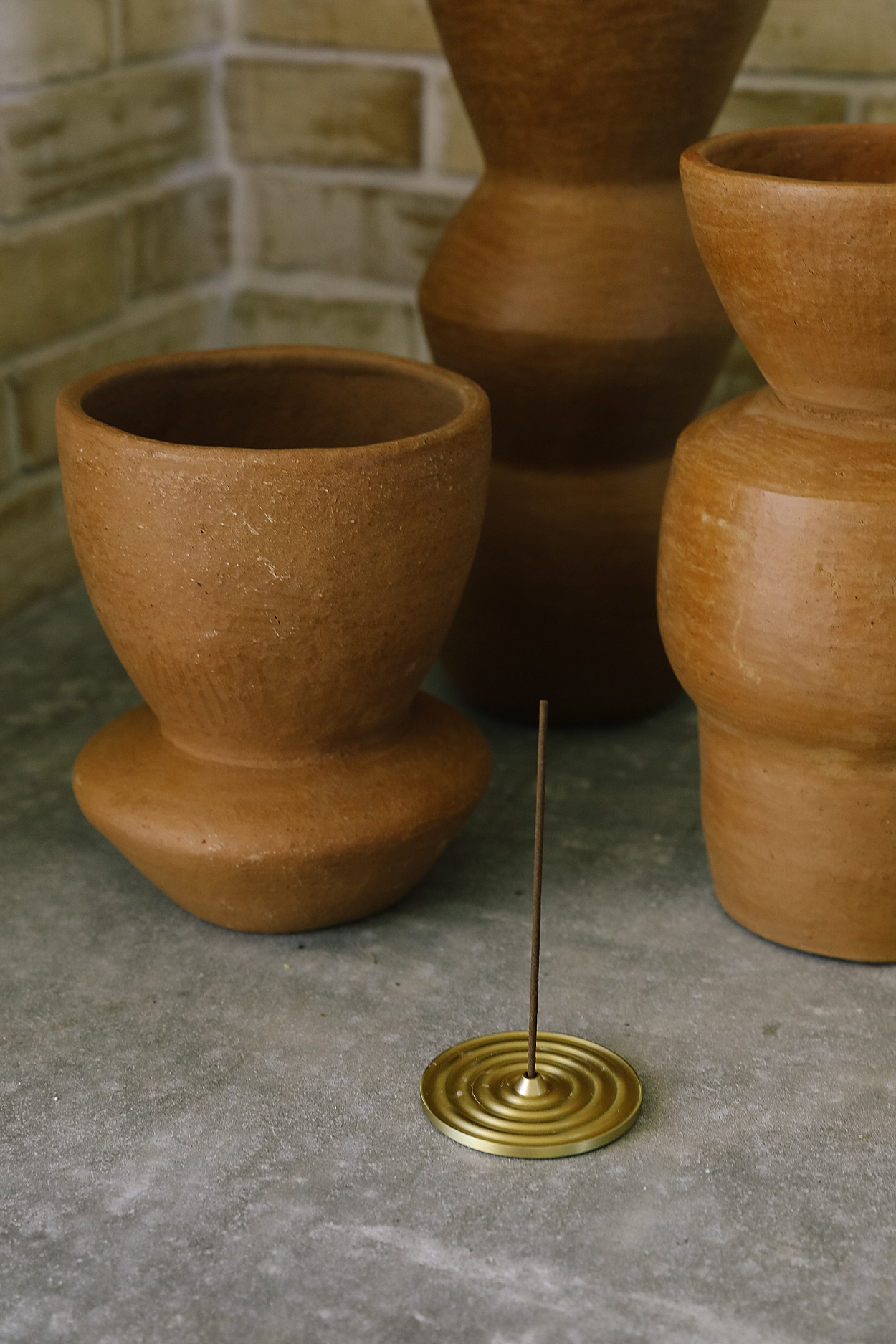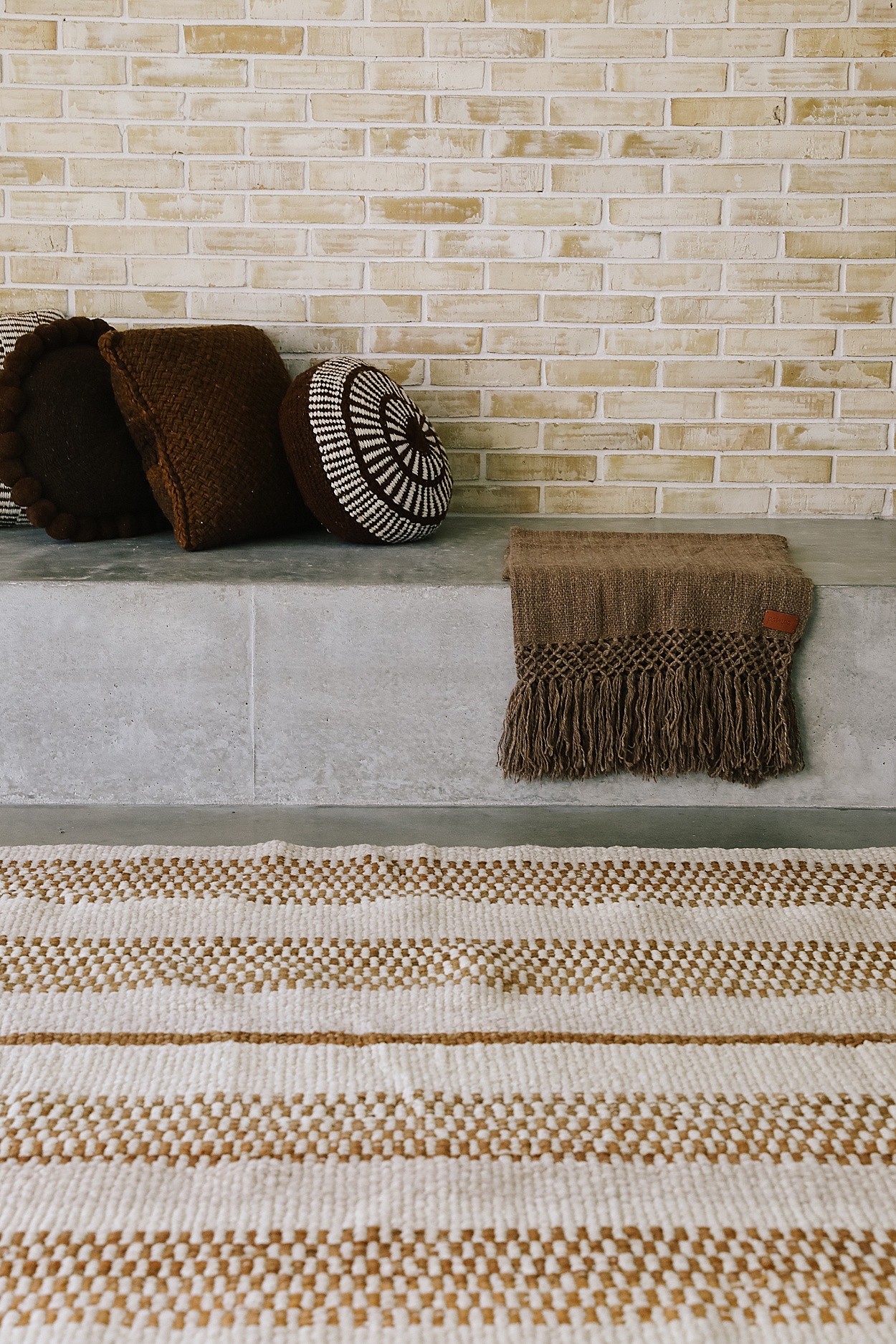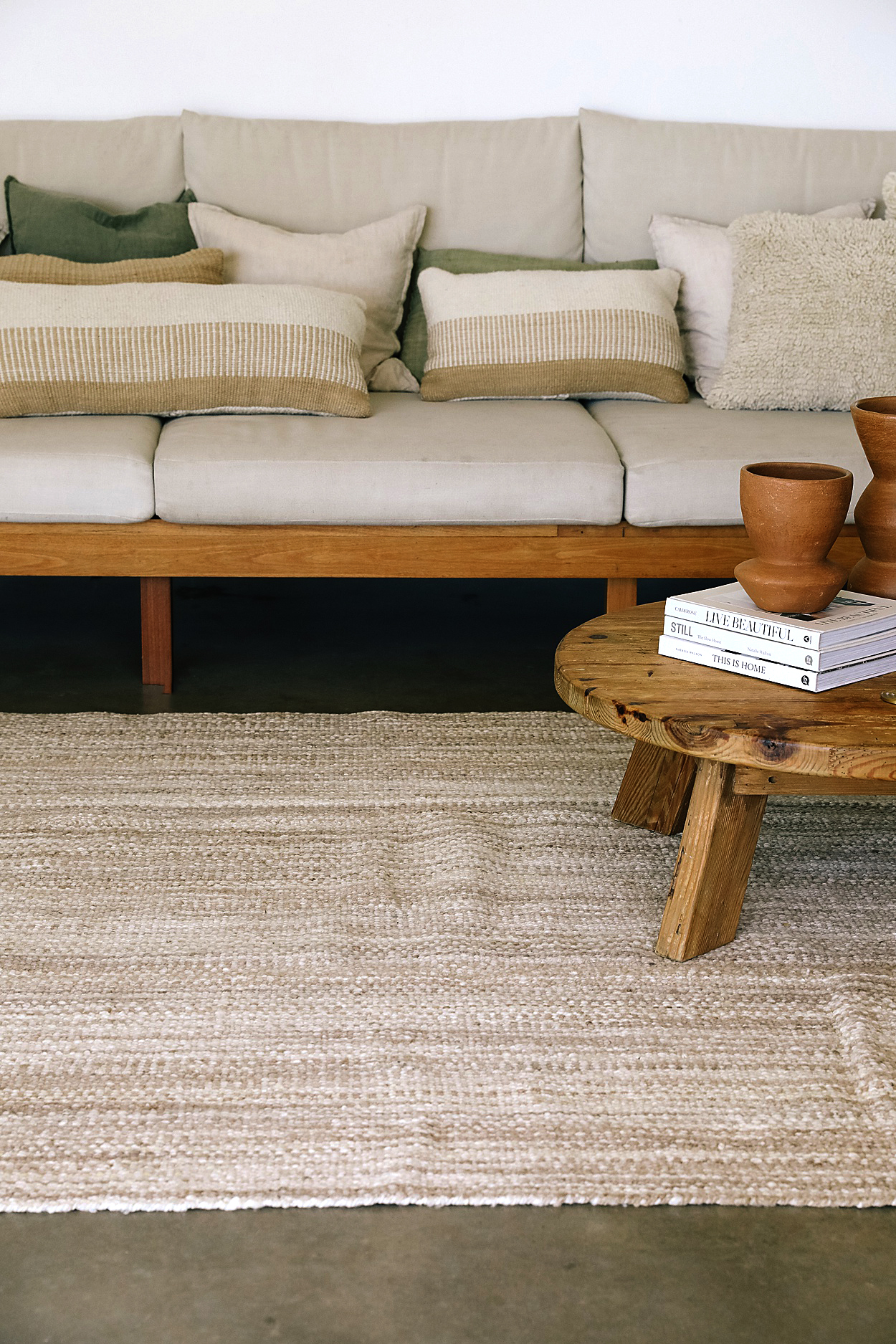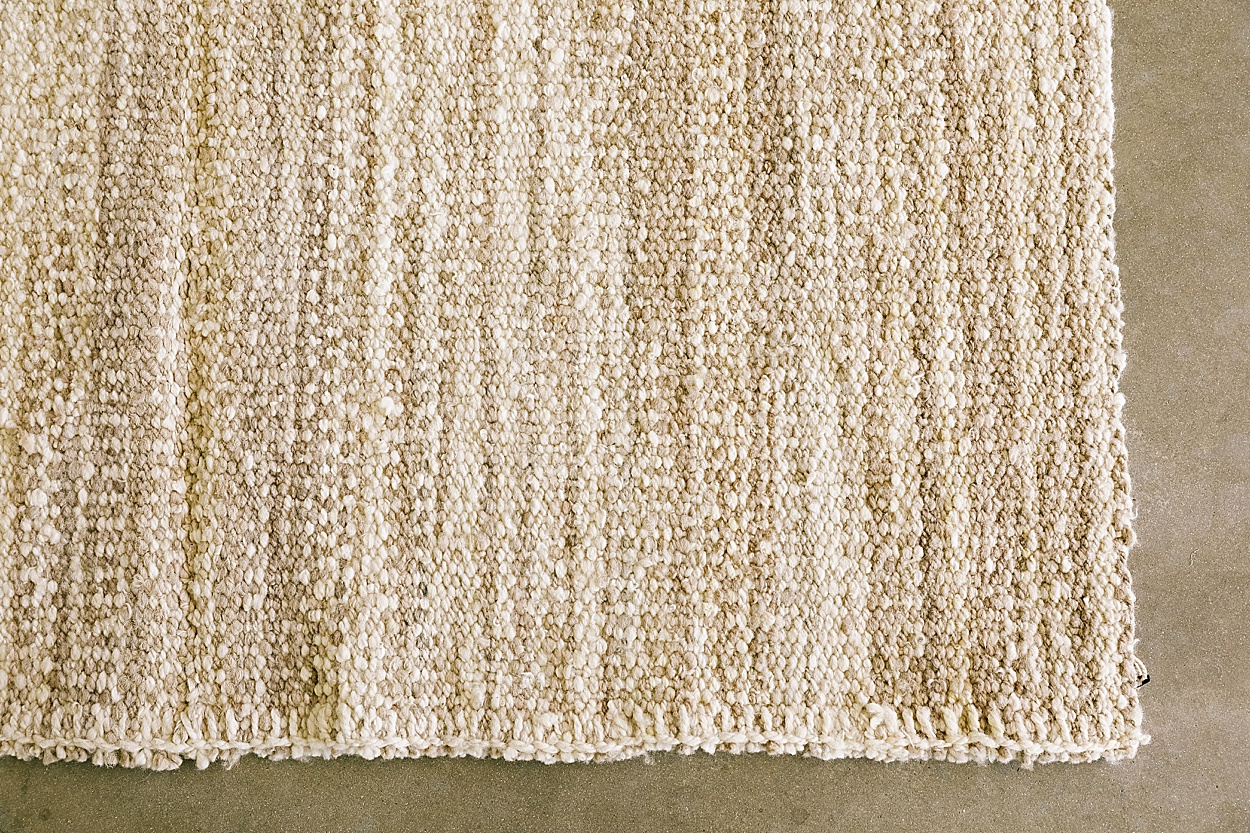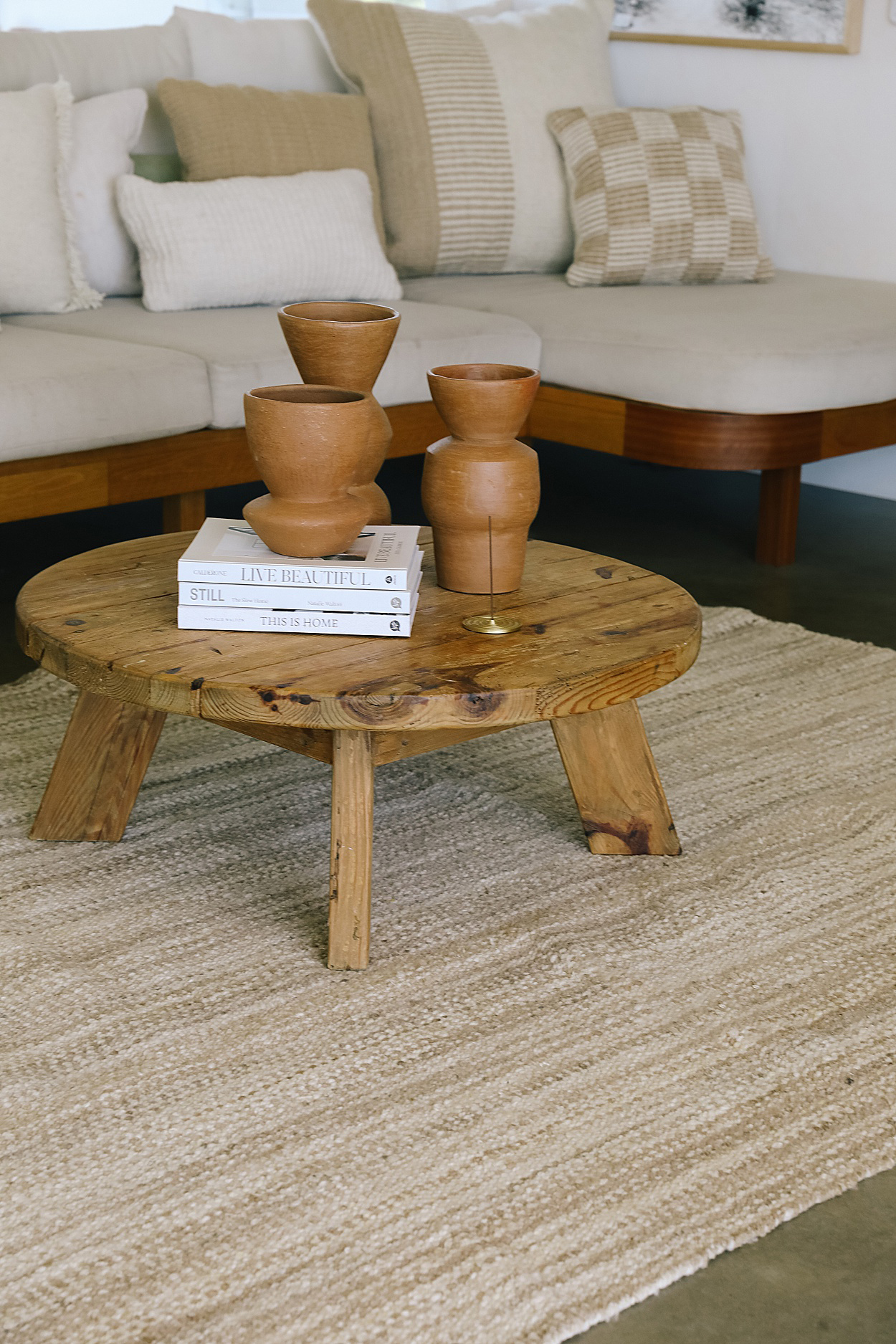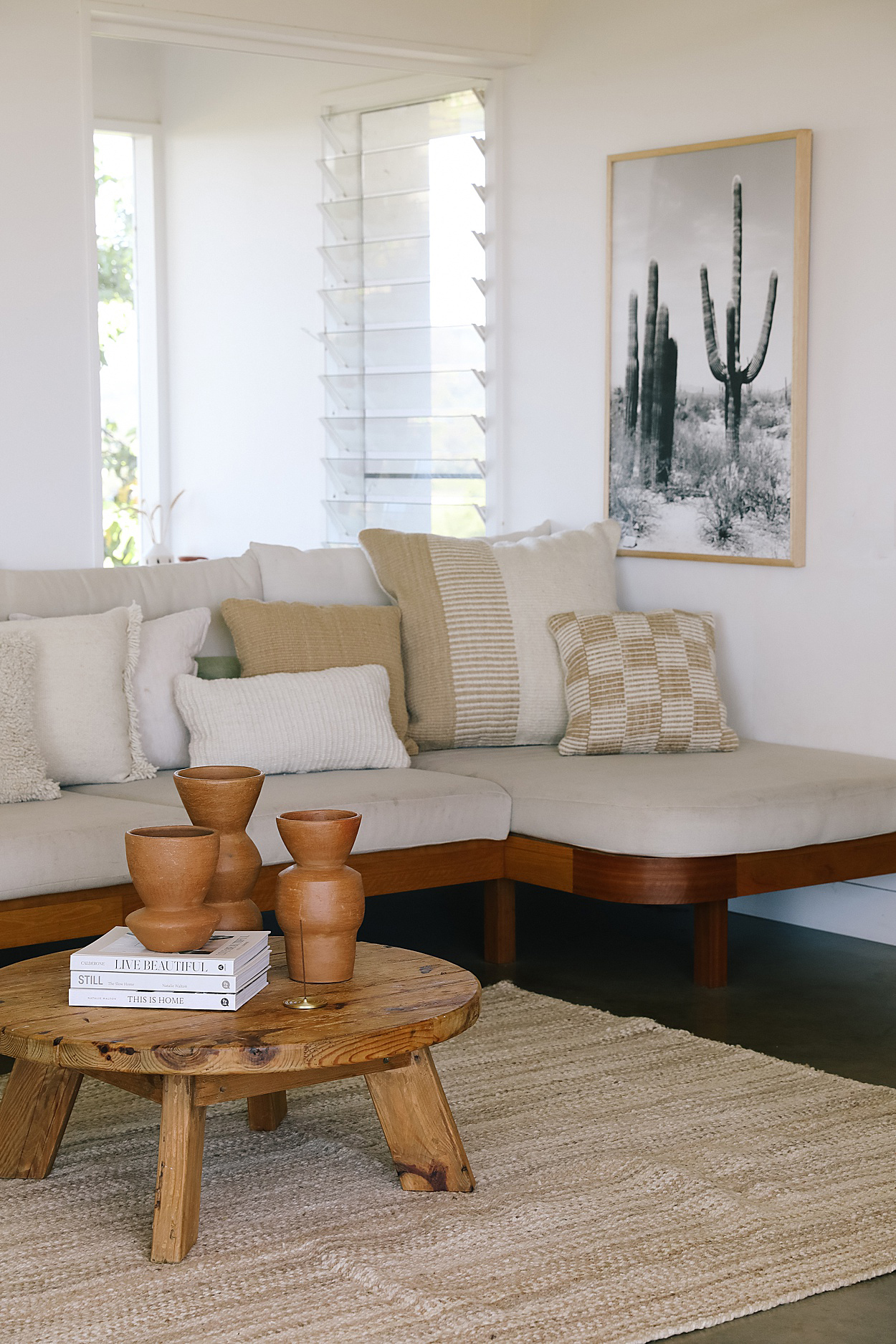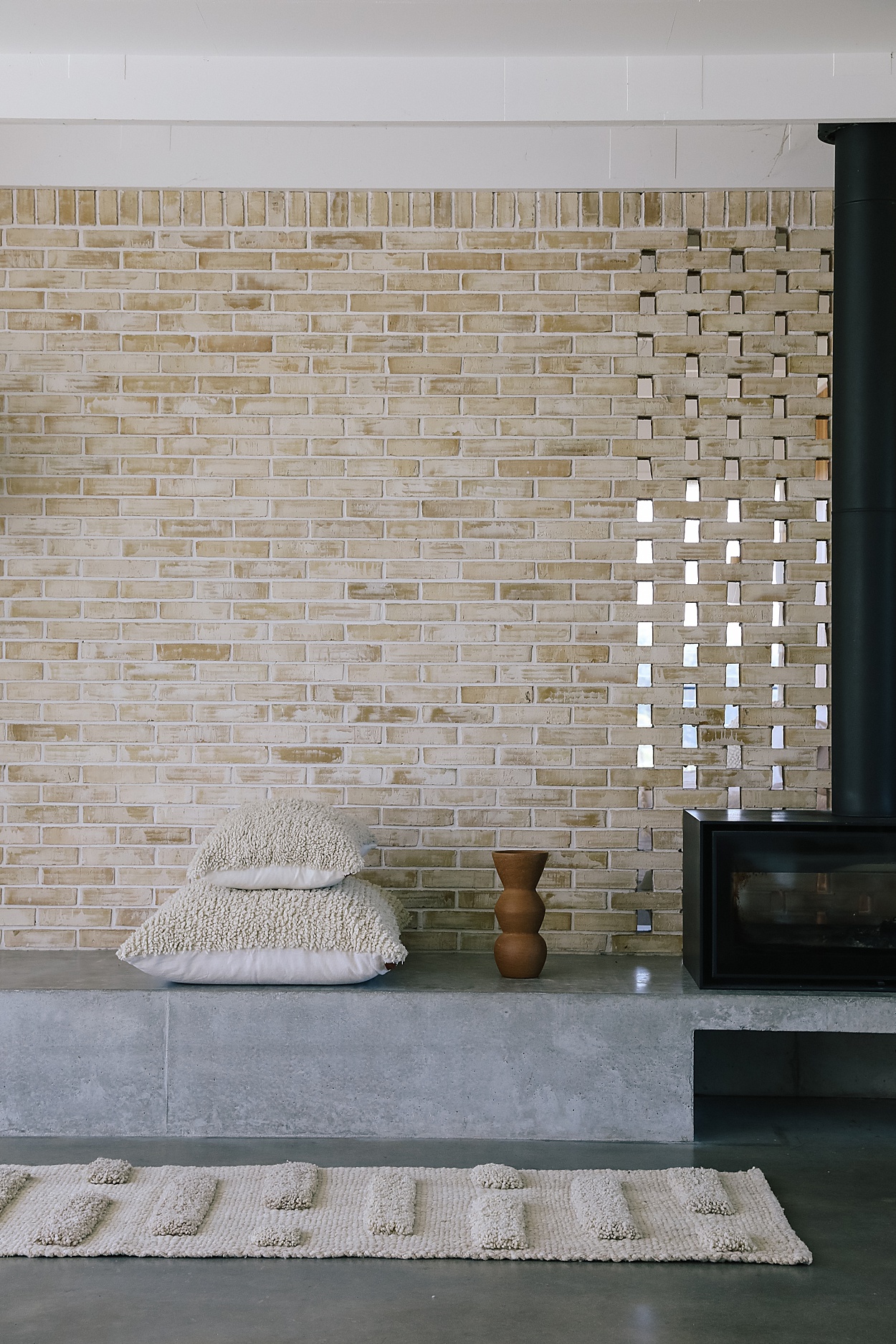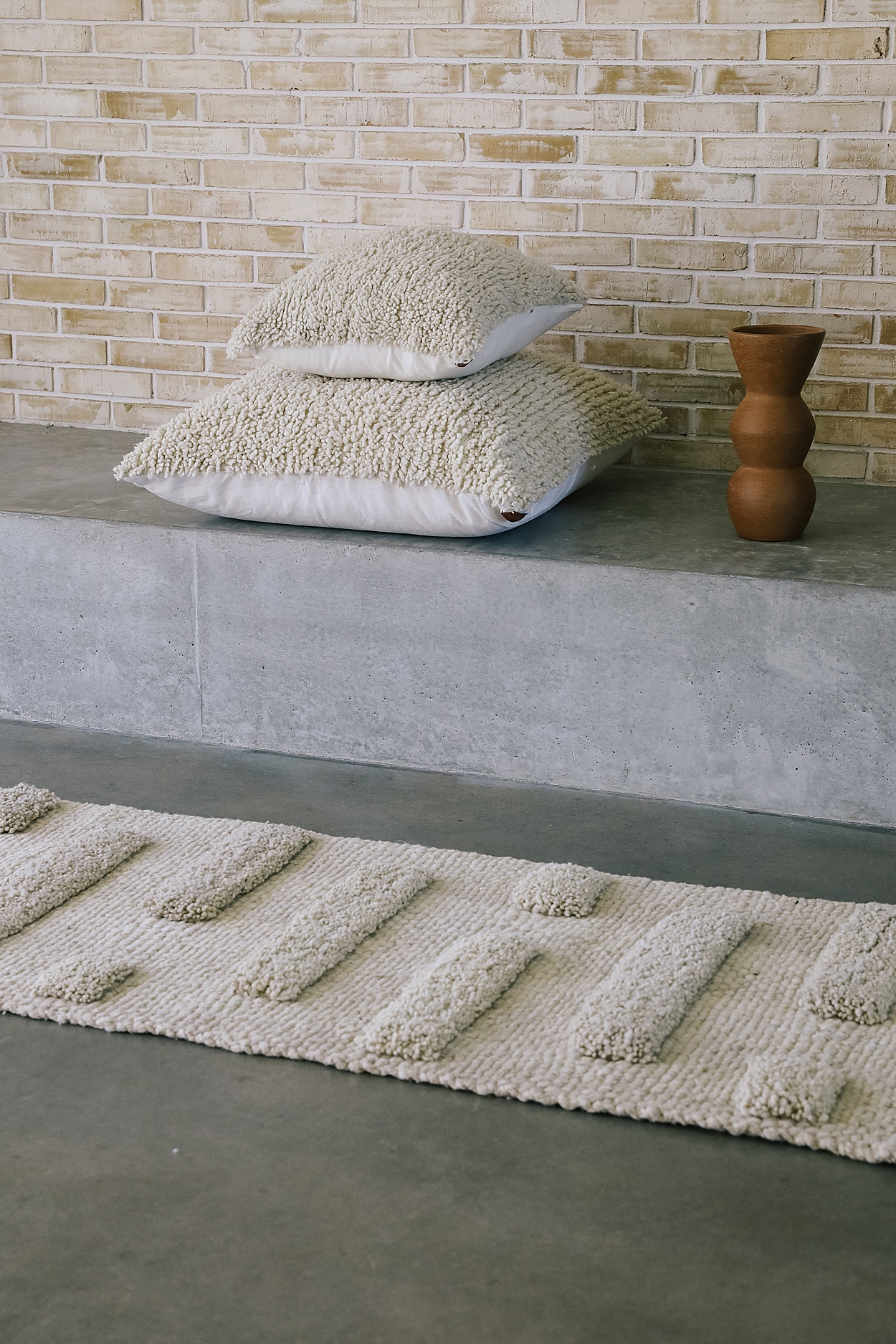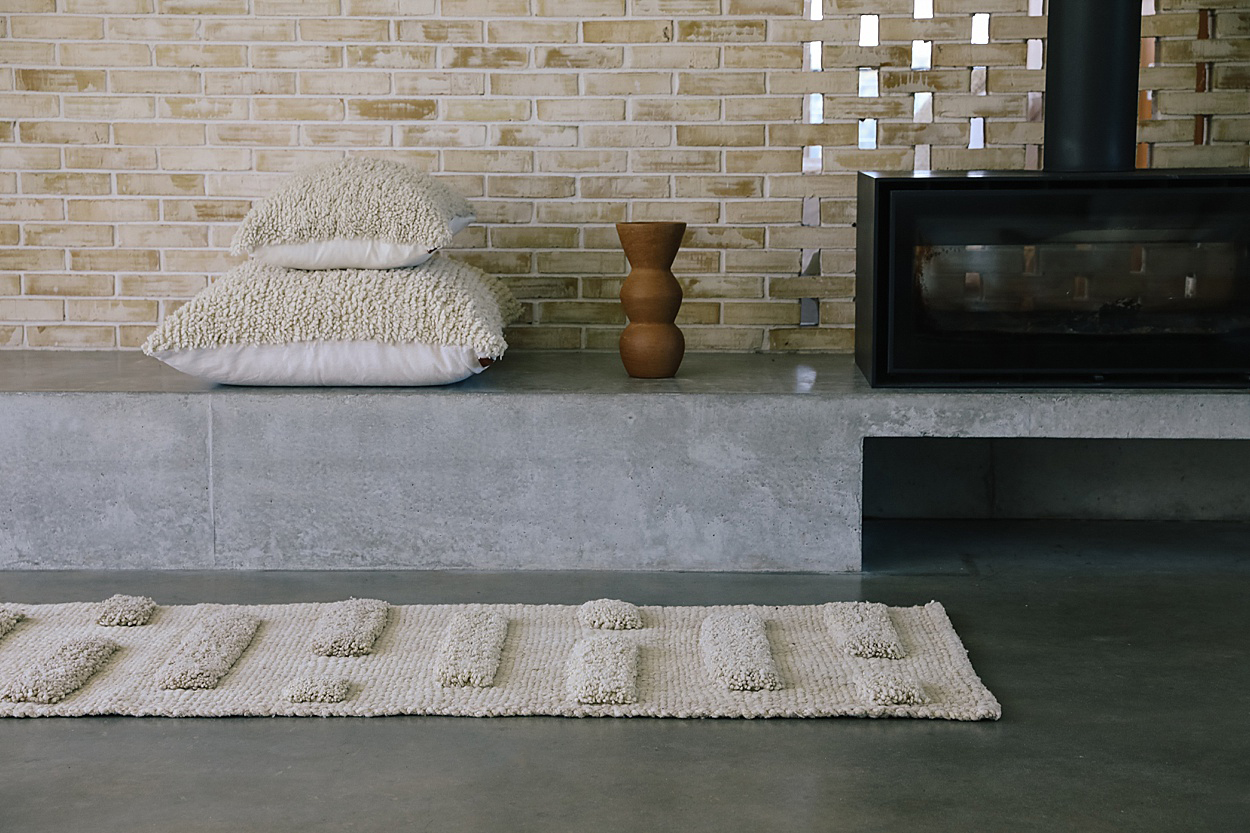 Location: Four Winds
*All images & words are copyright of Pampa, for any kind of use please contact us at hello@pampa.com.au for permission.
Photos:Victoria Aguirre