For this Stay, we visit passion project Arro Dunes, based in the Joshua Tree desert. We dive deep to discuss the inspiration behind what Kelsey and Dustyn have created, their focus on sustainable materials and their love for the design process. A place to slow down, take in the landscape and enjoy the calmness of the desert.
SHOP THE LOOK
1/ Puna #27 Fine Art Print 2/ Monte #1 Pom Pom Cushion|Sand 3/ Mini Andes Rug #2 4/ Monte #19 Lumbar Cushion 5/ Palo Santo Sticks 6/ Living in the Desert 7/ Monte Cushion #14 8/ Puna Throw|Tobacco
Tell us the story behind Arro Dunes.
Arro Dunes was resurrected as a passion project for my husband and I to truly test our skills and put our love for interiors to practice. We had bonded over an instinct for hospitality and hosting, with an attention to design detail, and a love of working with our hands and building together. We looked in Joshua Tree because of the opportunities and possibilities to bring something back to life, which we ended up finding at the end of 2019. The lone cabin had sat vacant for nearly 30 years on the 10 acres of land in a remote dune landscape that felt so unique than anything we had seen, and we were so inspired and intimidated to bring her back to life. It was left abandoned by its original owners who had built much of the home themselves, including the monolithic masonry of the central fireplace. None of it would be up to code in modern architecture and had that crafted human touch found in handmade design, which is exactly what drew us to her.
We admire your dedication and strong focus on organic, sustainable materials in your build and styling. Can you tell us about the design process?
We are drawn to the human hand at work and see it blatantly in the design process. Our love for rustic and antique comes from the unmistakable honesty and authenticity that shows in each piece, having lived a life before, which brings a rich story to a home. The desert landscape moves in such an organic way that it only felt necessary to incorporate it into the home. With renovations, it's a little harder to start integrating sustainable materials at a much later stage in a home's life but we wanted to be conscientious about doing what we can – with organic lime wash paint, wood burning features, and antiques.
Describe the ideal 24 hours when staying at Arro Dunes.
Whether you enjoy sleeping in or waking with the sun, we love to embrace the slowness of the desert and enjoy the morning taking in the calmness and quietness of the desert. A morning soak in the wood-burning hot tub is a must, we prefer it right at sunrise…absolutely magical. Our home is located 15 minutes from the east entrance of Joshua Tree National Park, so we love to stop at Campbell Hill Bakery to grab a sweet breakfast treat along with some tasty sandwiches that pack well for a hike through the park or any of the surrounding mountains. Amboy crater is a great off-the-beaten path hike, with stops at Roys Motel for a photo op. We like to head back towards Joshua Tree for some shopping along the main drag just before going back to Arro Dunes for a late evening swim. Head to dinner nearby at Kitchen in the Desert with a bar stop at Out There Bar across the street. End the night with a campfire back home under the vast desert stars.
What drew you to the Pampa pieces you have chosen for your space?
We love the classic patterning of the monte cushion and monte lumbar cushion to add a little pop of texture and intrigue. The pom pom cushion really harks to our design style of sculptural drama. They're the perfect accessory to make a room feel complete, plus their handmade touch fits right into the home.
What was the biggest challenge you've faced so far in this project?
We purchased Arro Dunes a few months before the pandemic hit which proved challenging in keeping any kind of timeline in place and we saw so many unexpected delays and setbacks. It took about two years to complete a renovation, but because our work transitioned to "work from home", we were able to move out to the desert for a while to help bring it to completion which was some of our fondest memories together. The desert can feel so isolating, in a good way, that we felt lovingly absorbed in the project.
Describe what you love about the area and the landscape of Joshua Tree.
For us, it was important to find a home that felt swallowed in the landscape, that came right up to the front door like an immersive escape. We love that our home sits on 10 acres of nearly-remote desert, we forget about all our to-do's when we're out there. Life moves much slower and more intentionally in the desert and we always feel so welcomed by the community and find friends at the local dives. It's a nice reprieve from the city.
Which is your favourite room in the house?
Tough question! But nothing beats sitting in front of the large panoramic window in the living room with a open fire burning in the middle of the room under the dramatic steel hood. It's a feast for the senses.
Do you have any exciting projects on the horizon?
We have our own personal renovation project of our home in LA that we're really excited to dig into – we'll be doing everything from building our interior doors (like Arro Dunes), sanding the floors, rebuilding our fireplace, a kitchen and bathroom gut, and more. We also have some client work we're always excited about. We share everything over at our studio, Studio Marrant.
Photos: Victoria Aguirre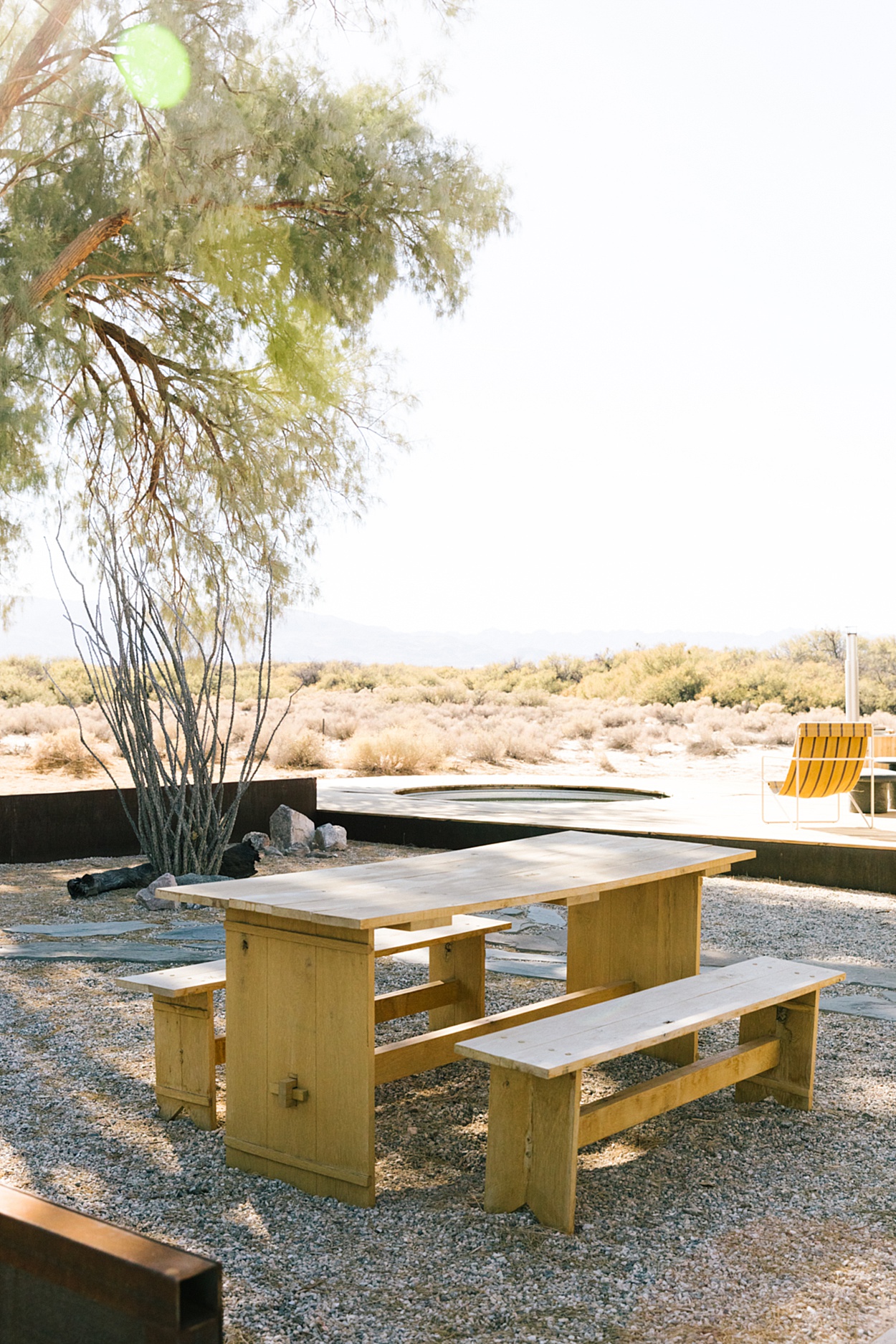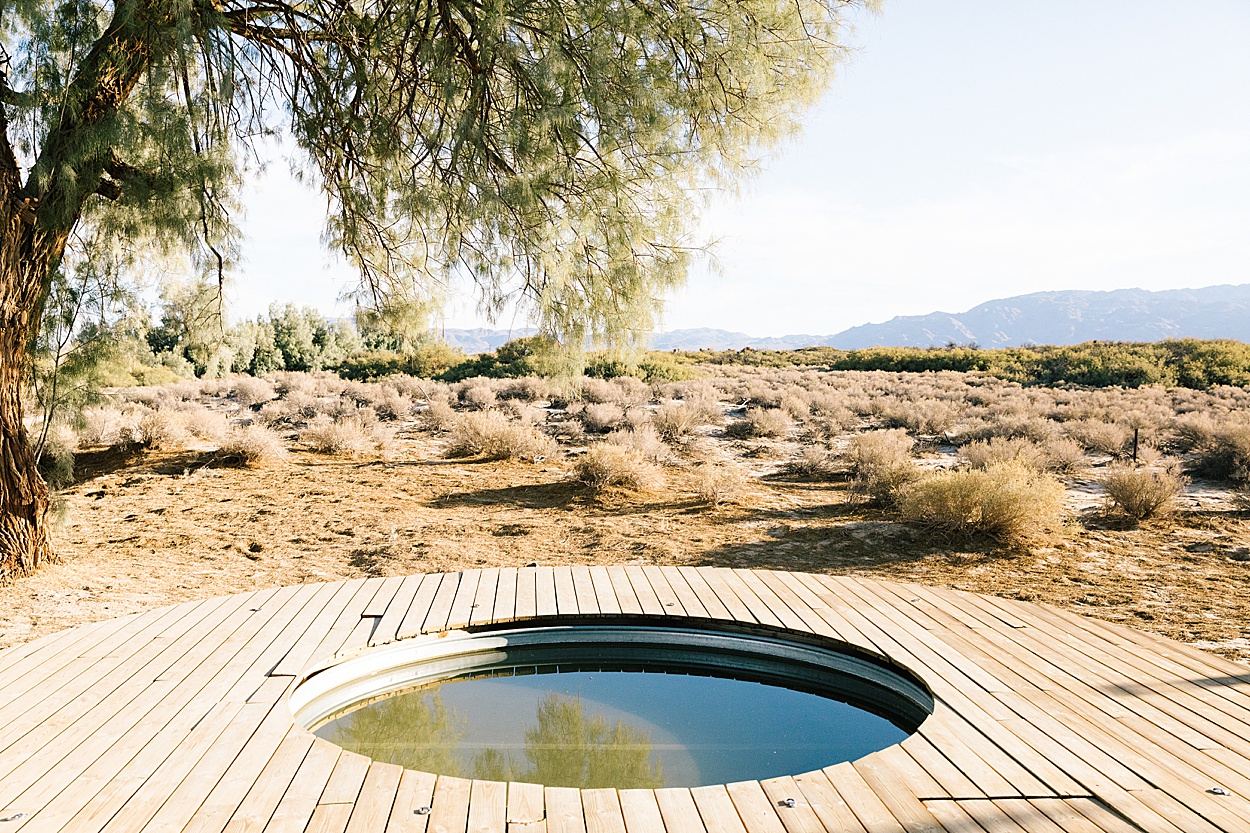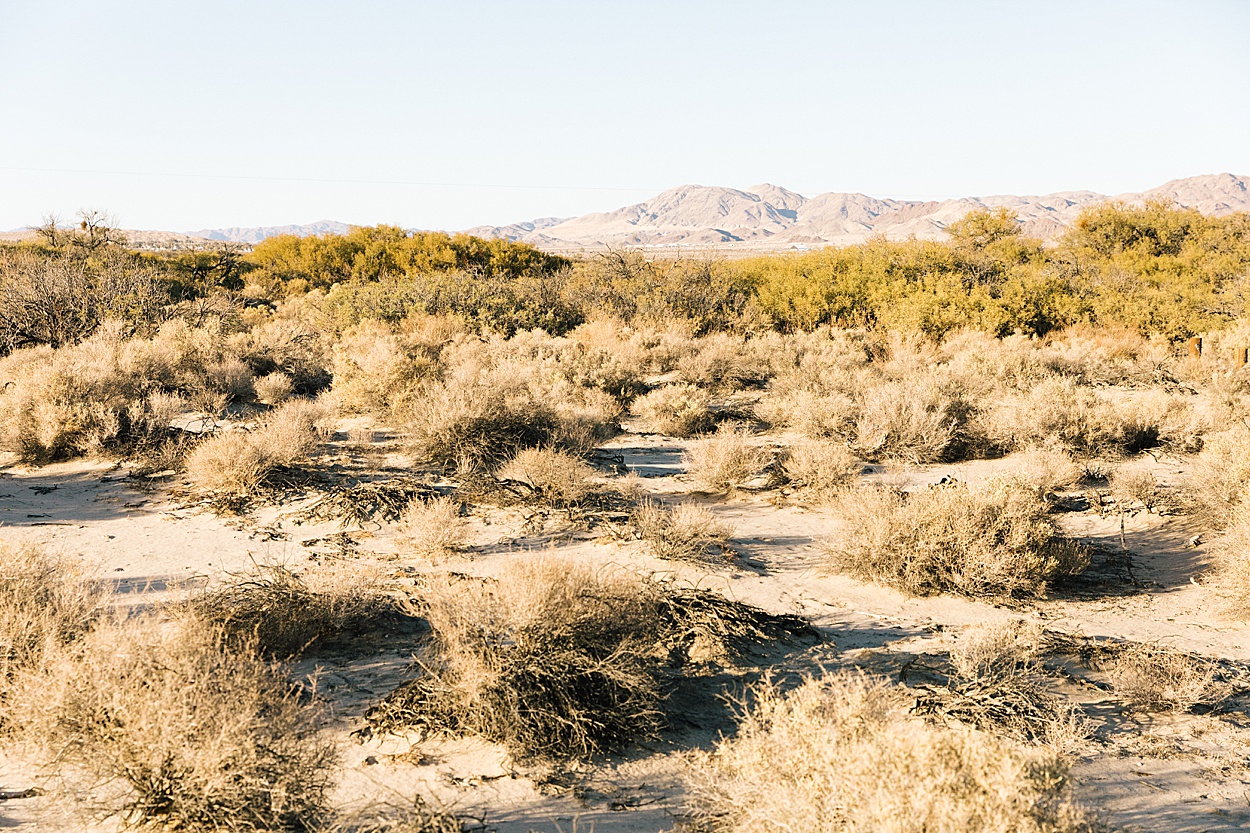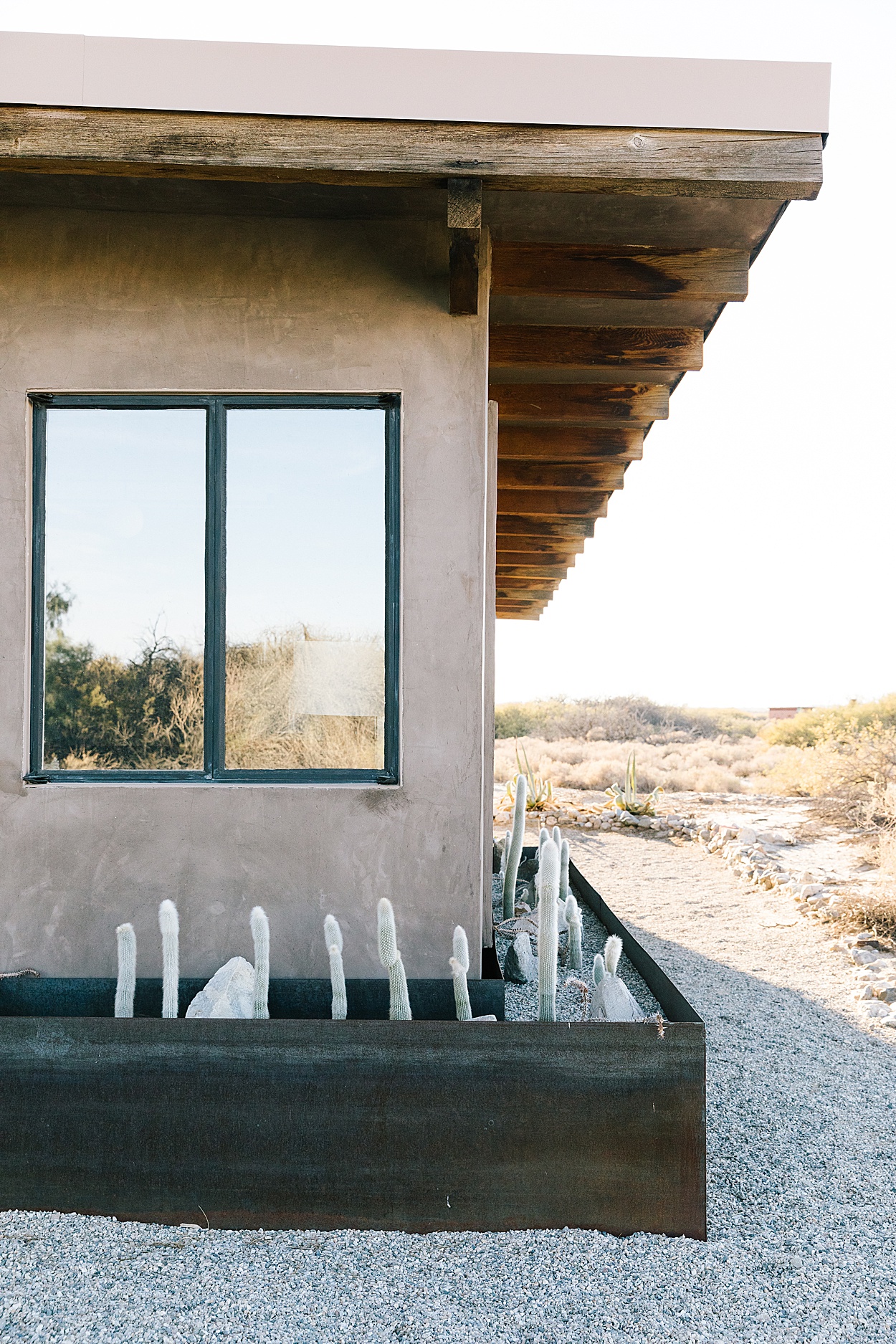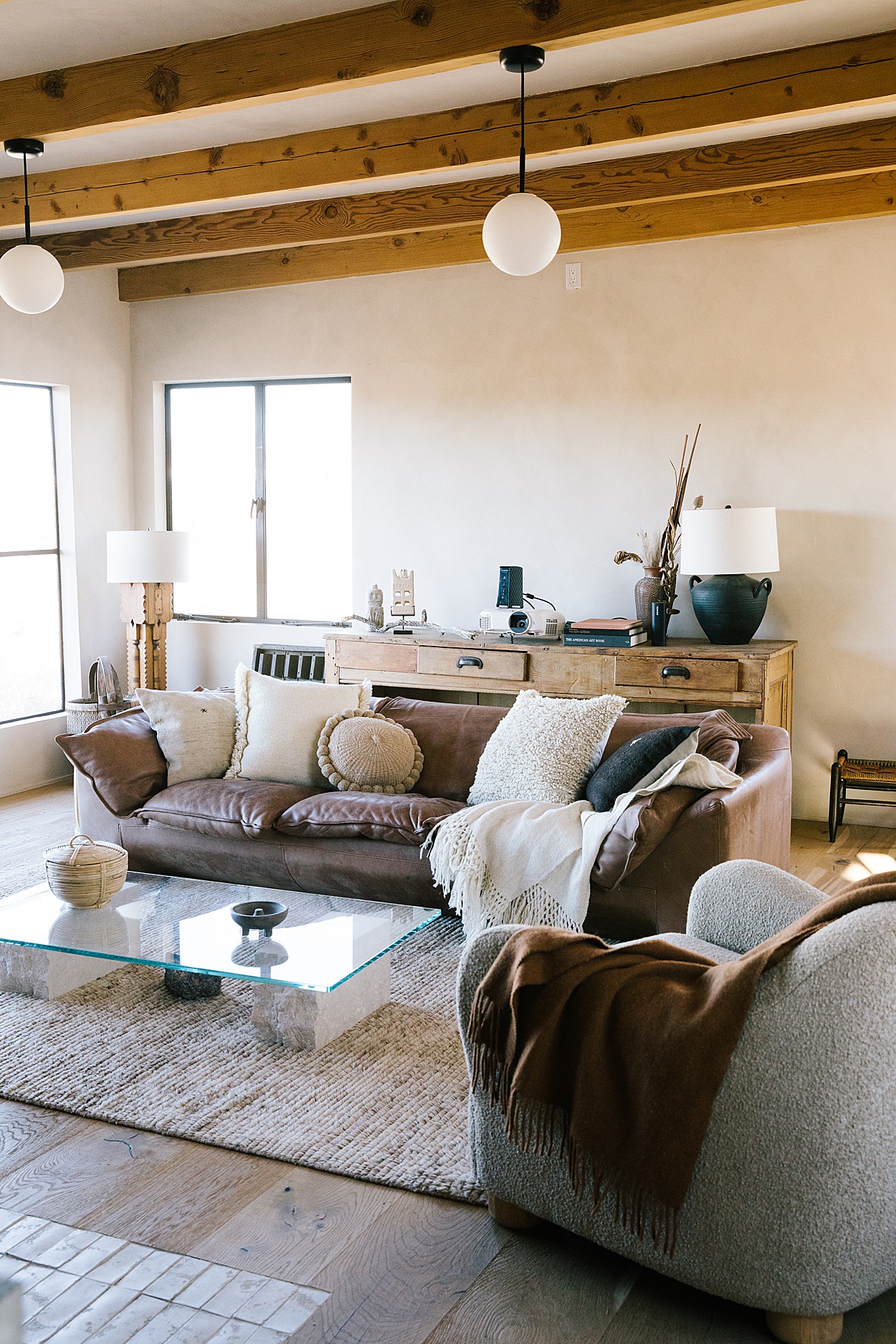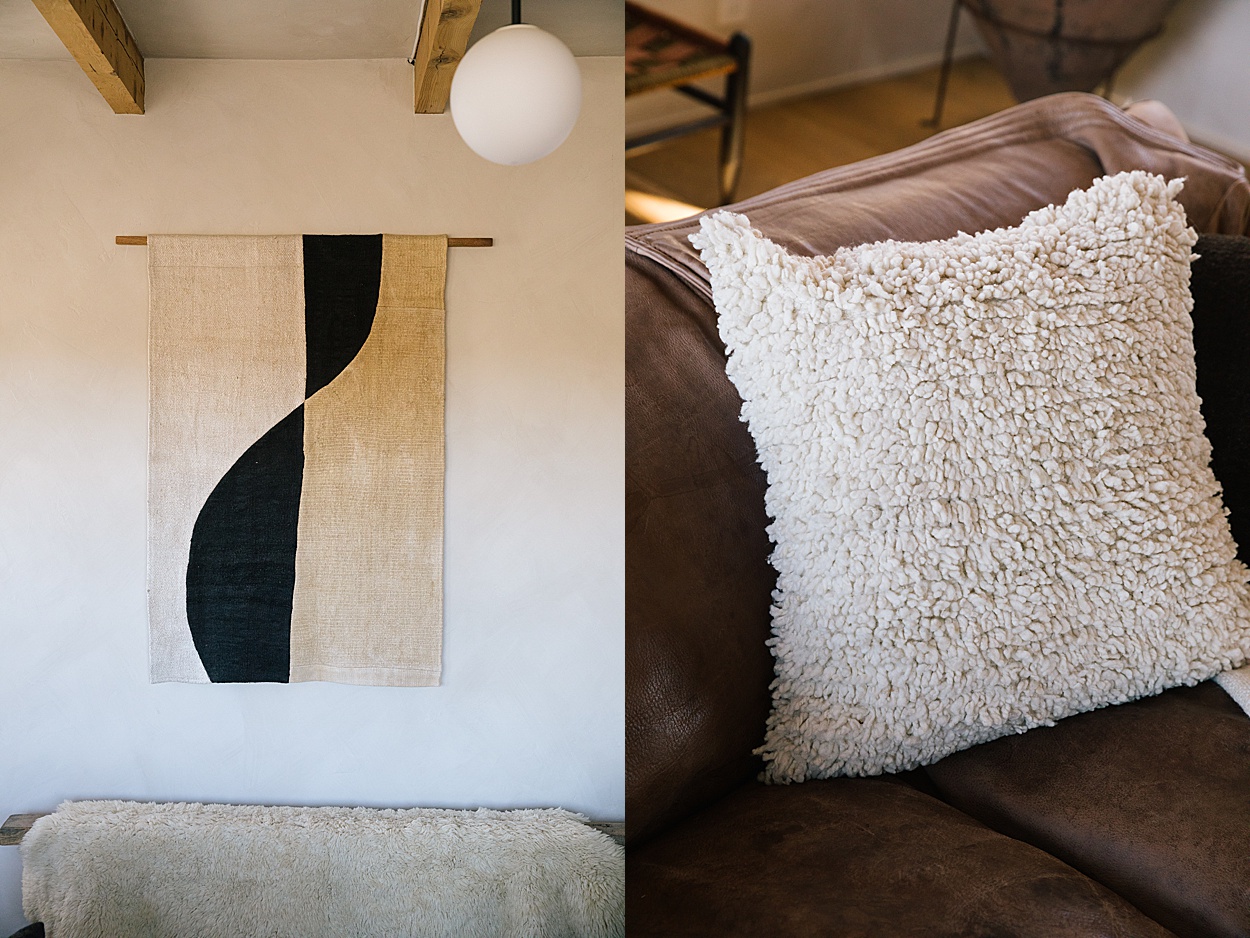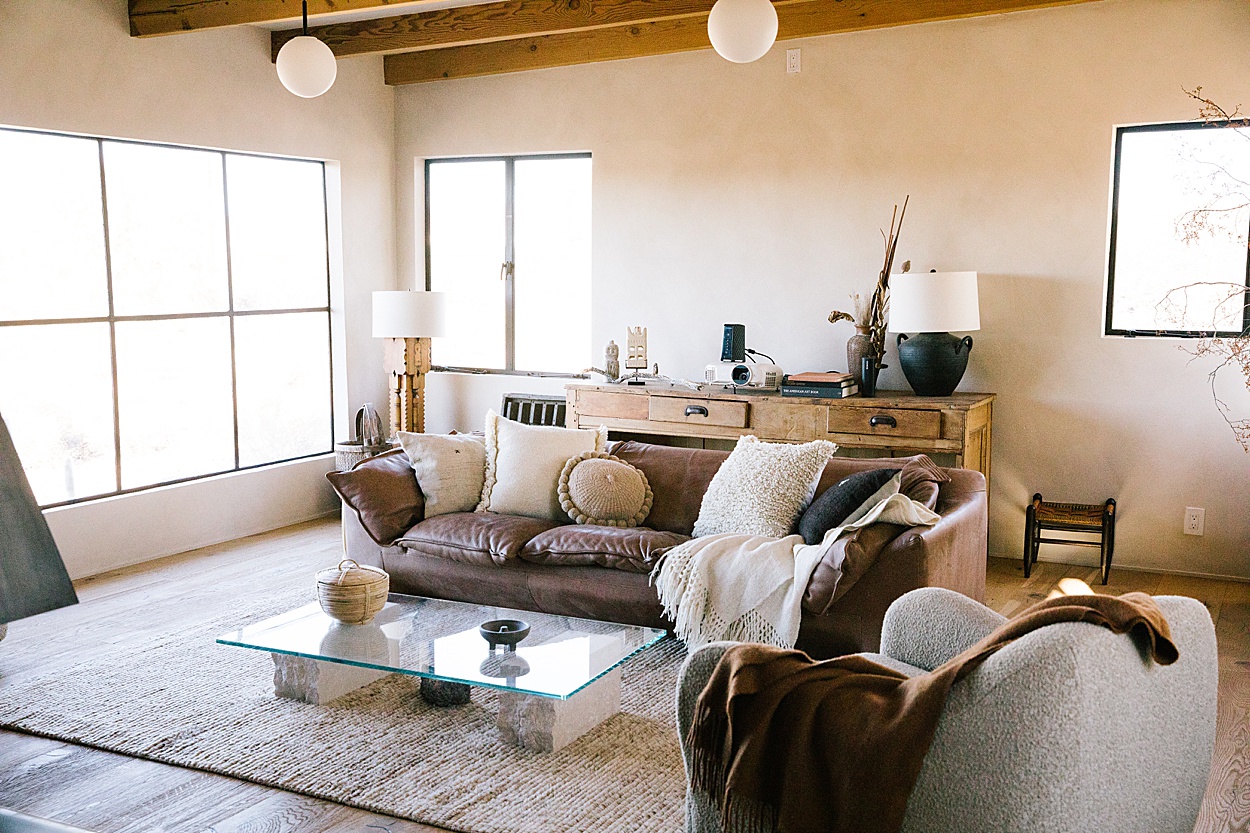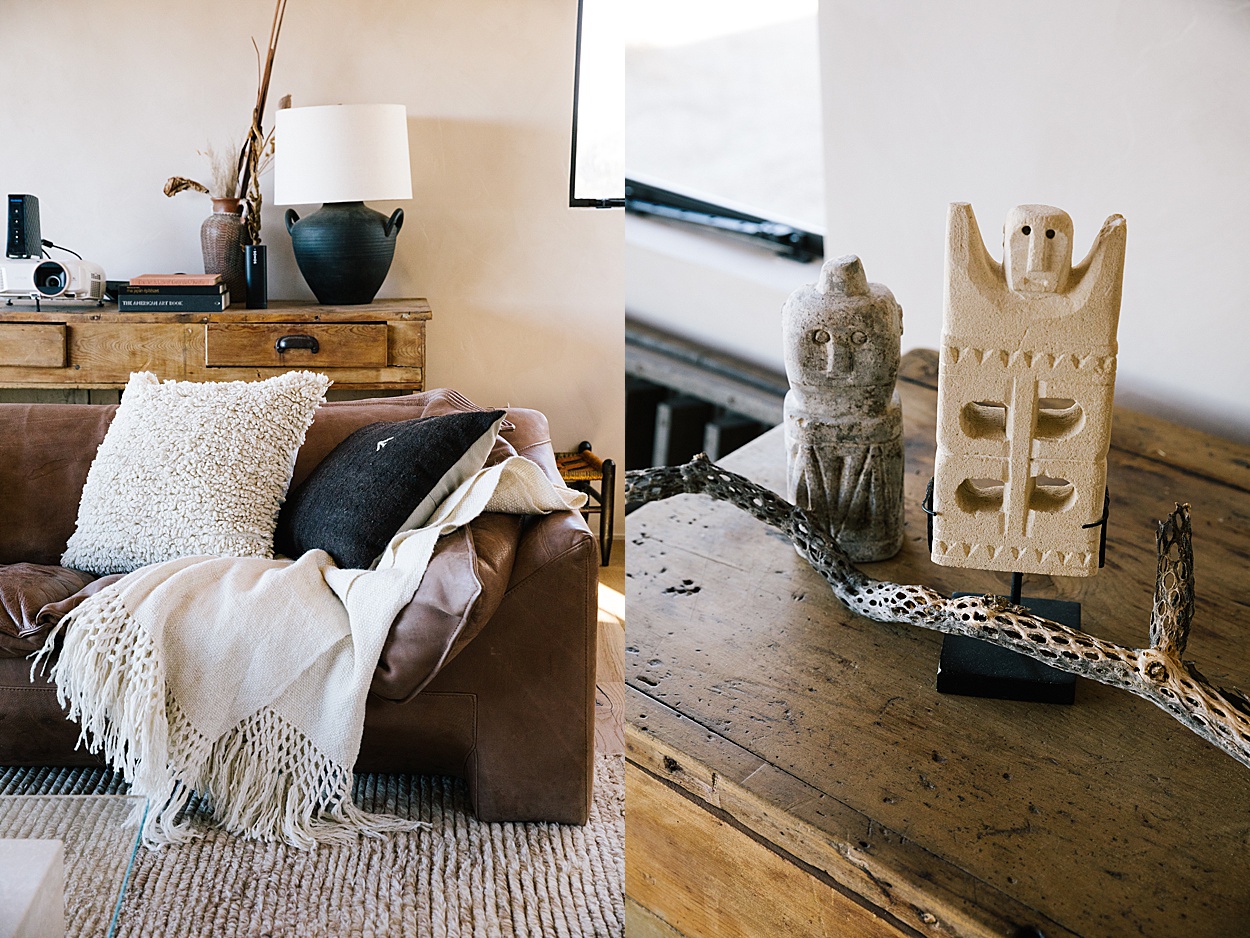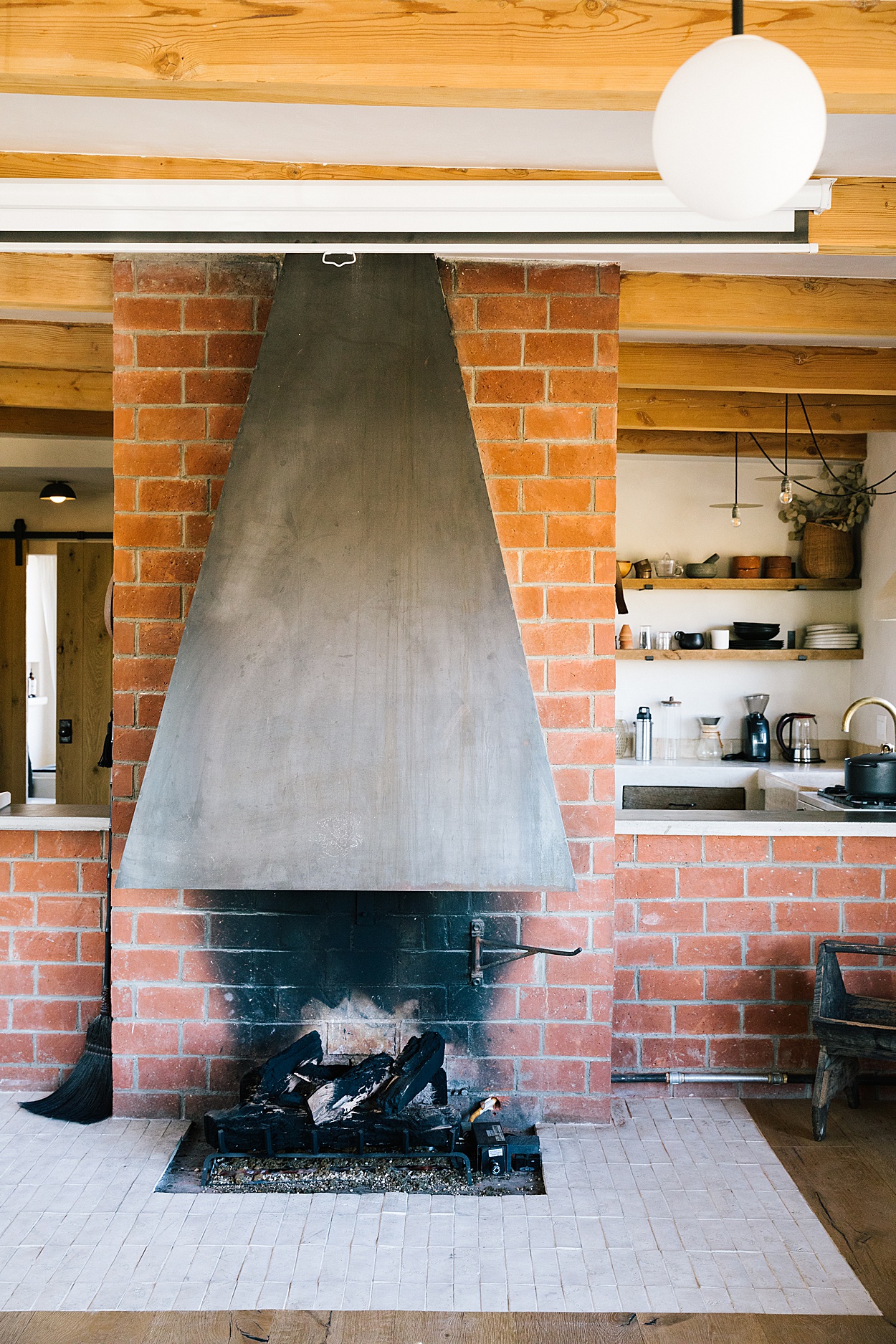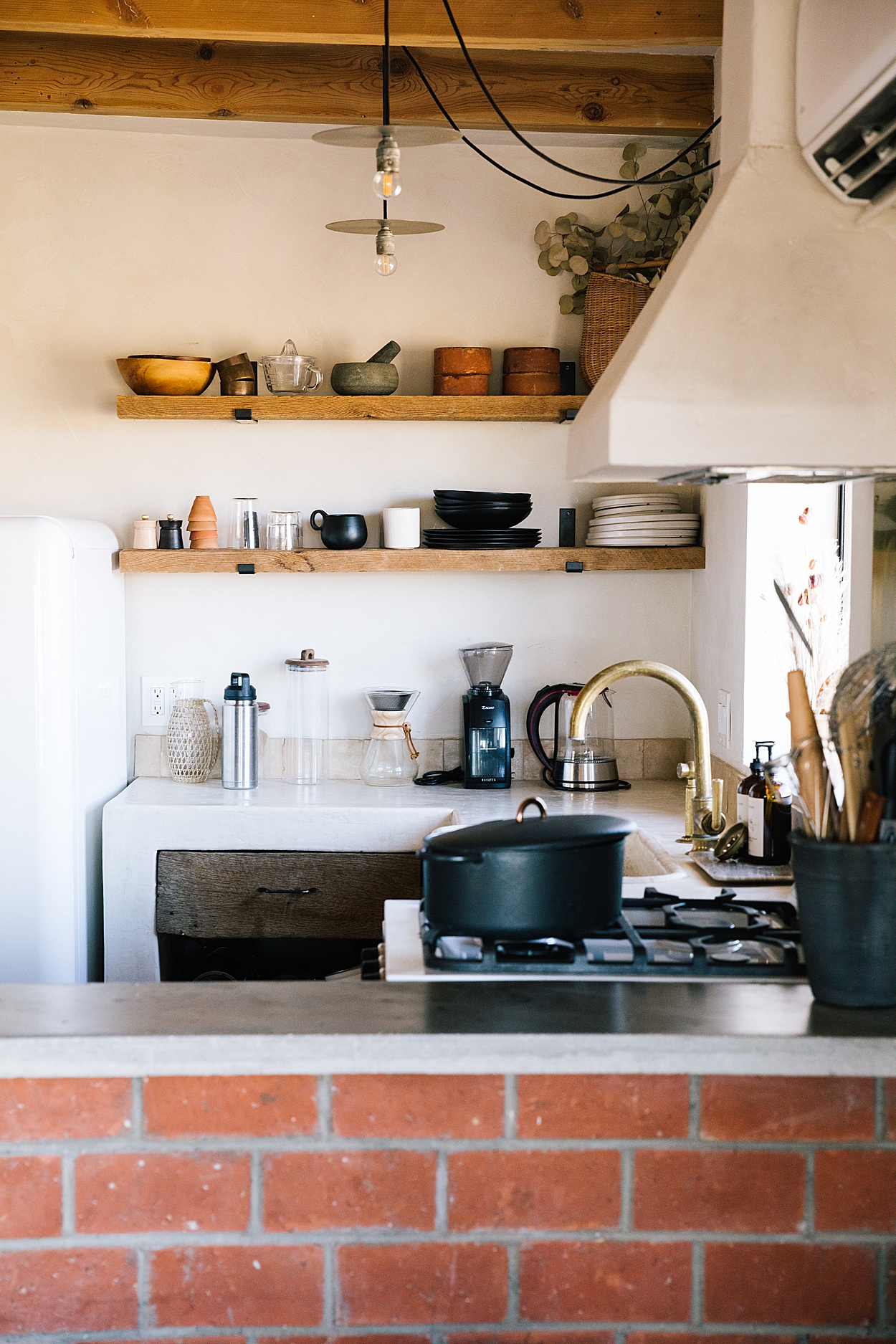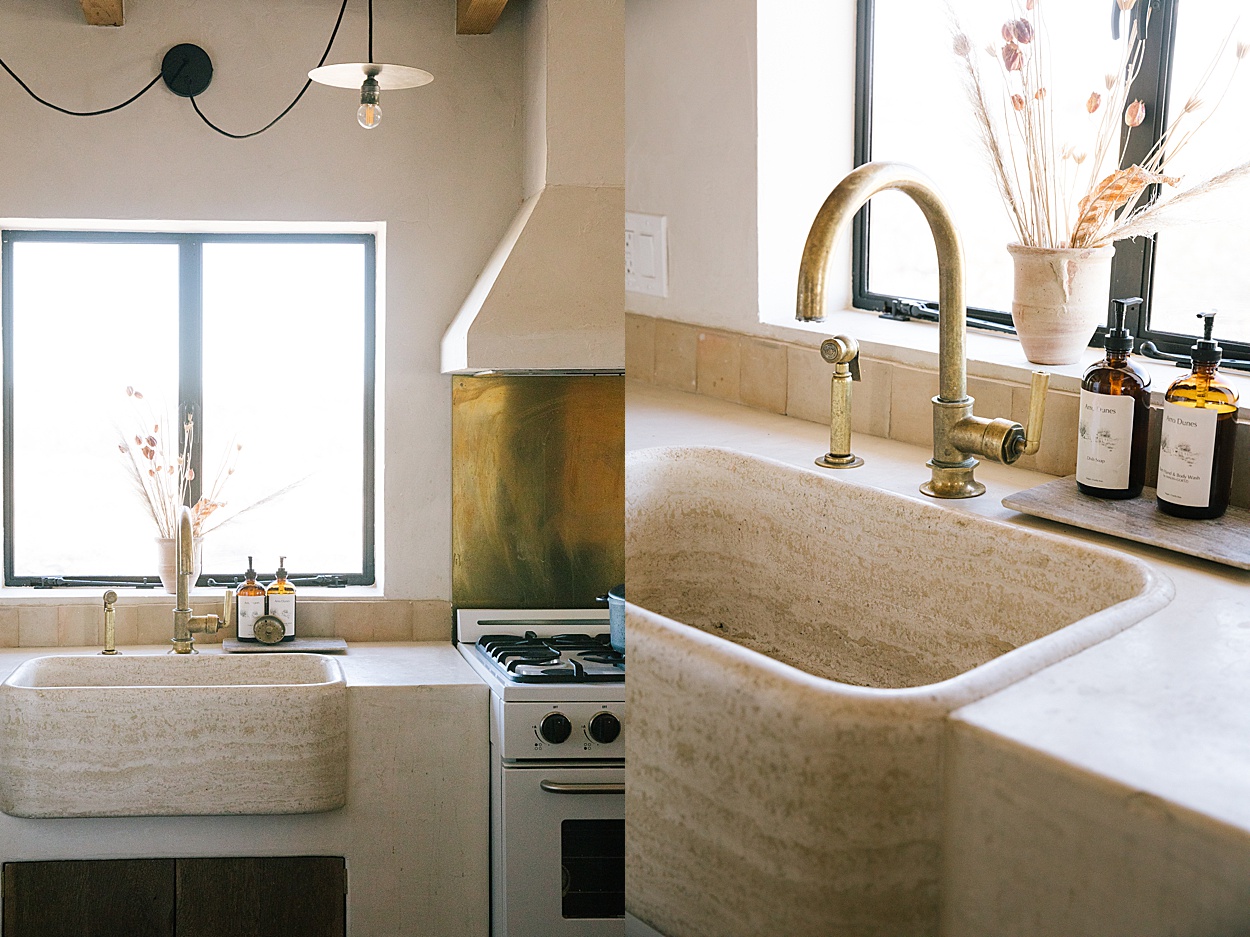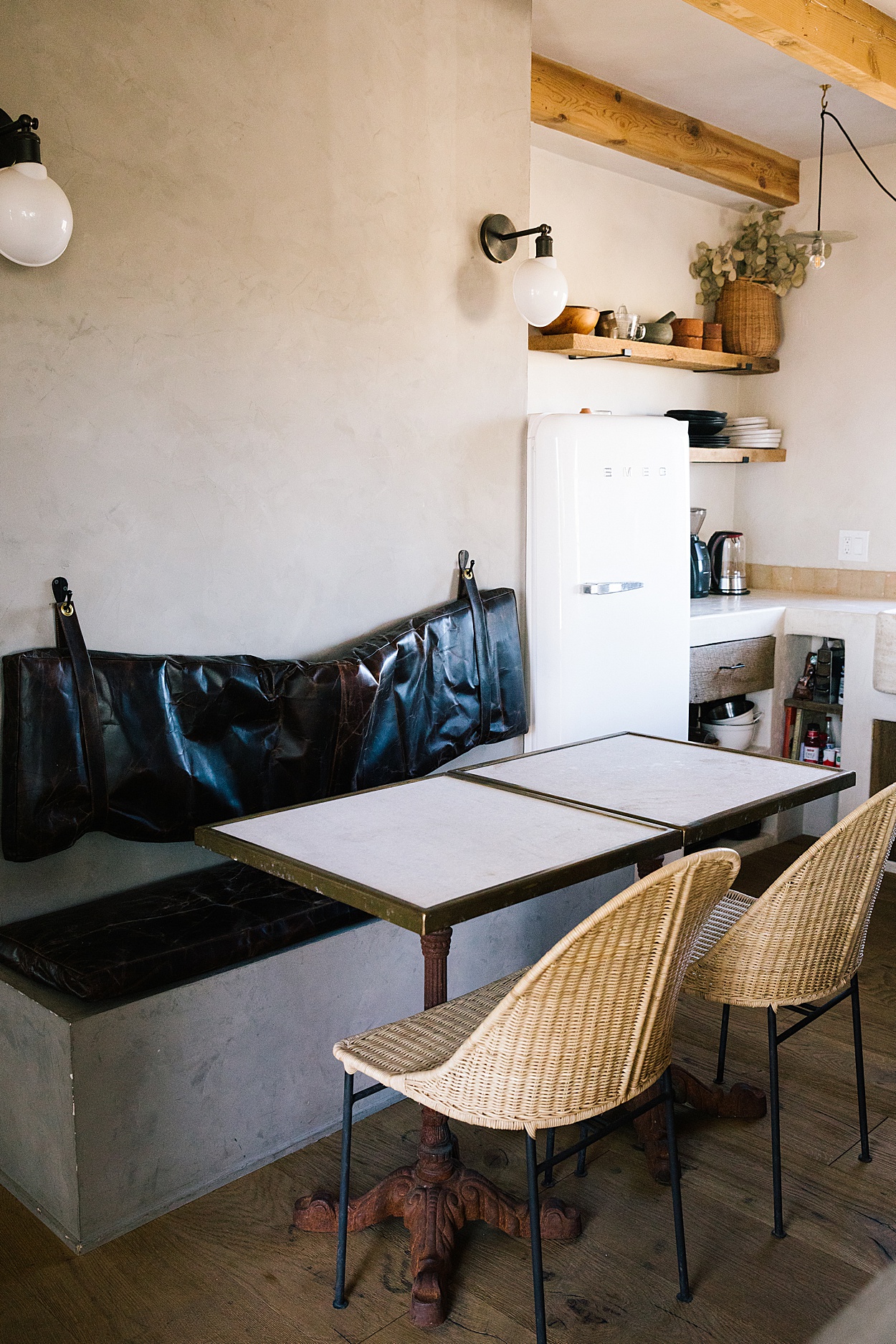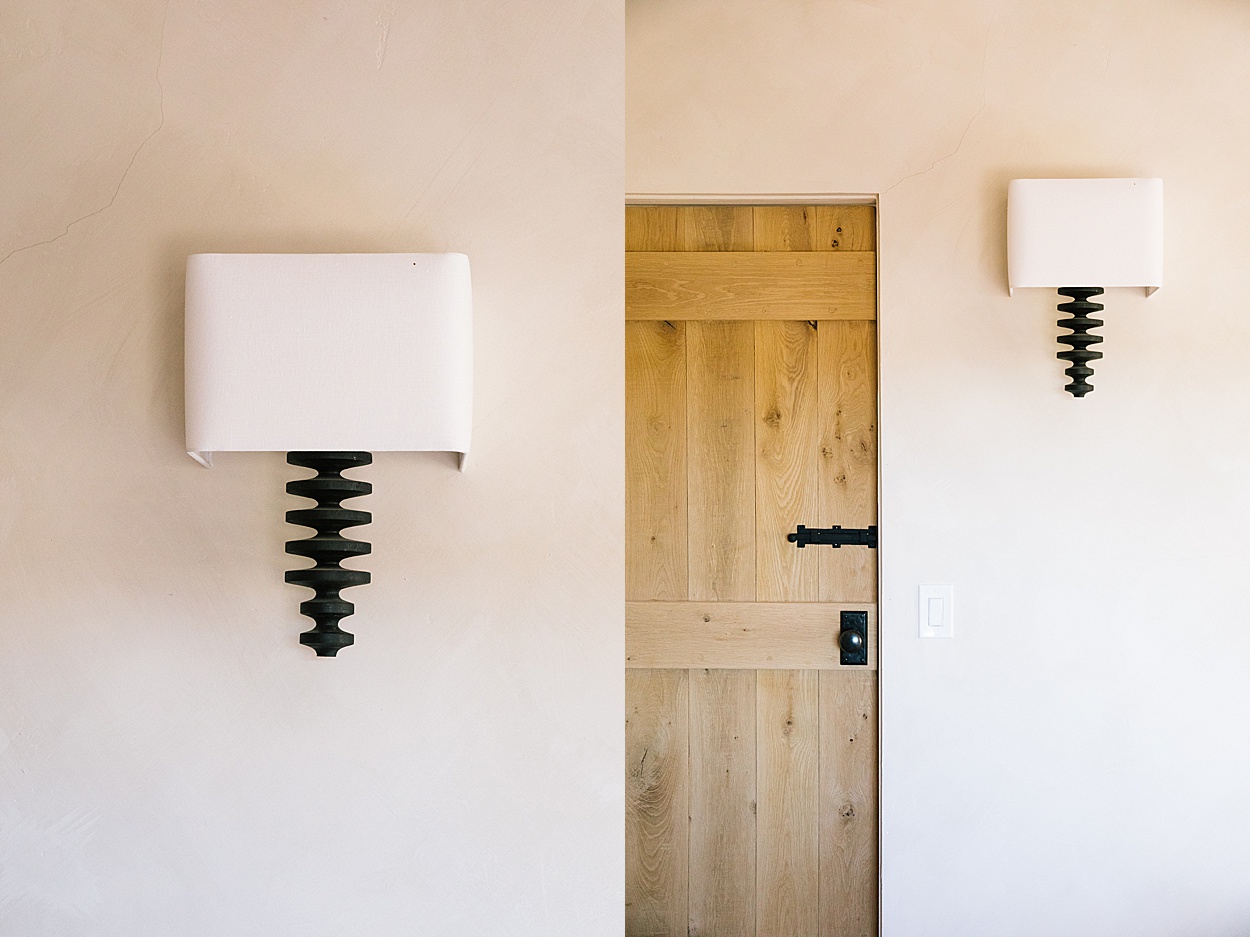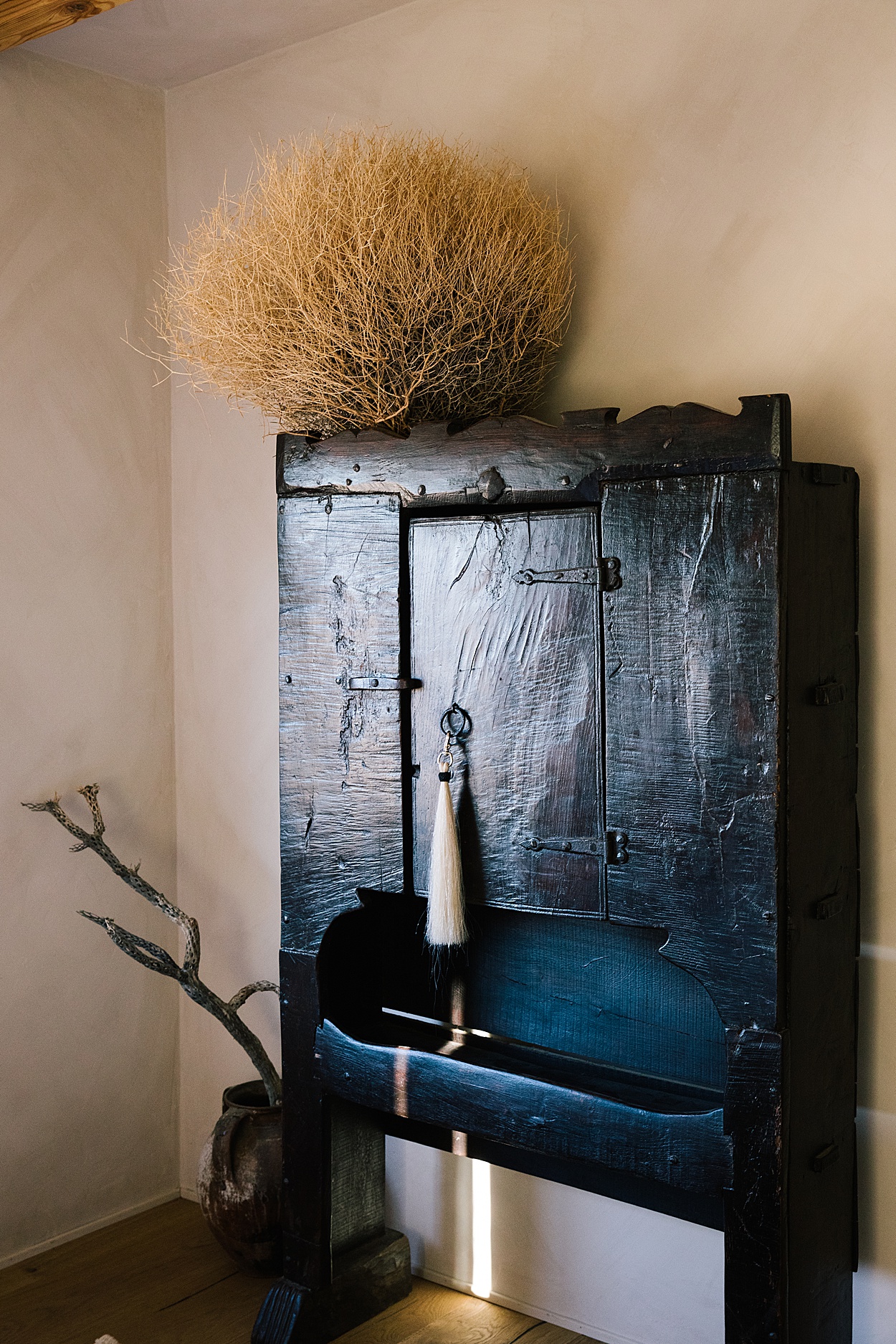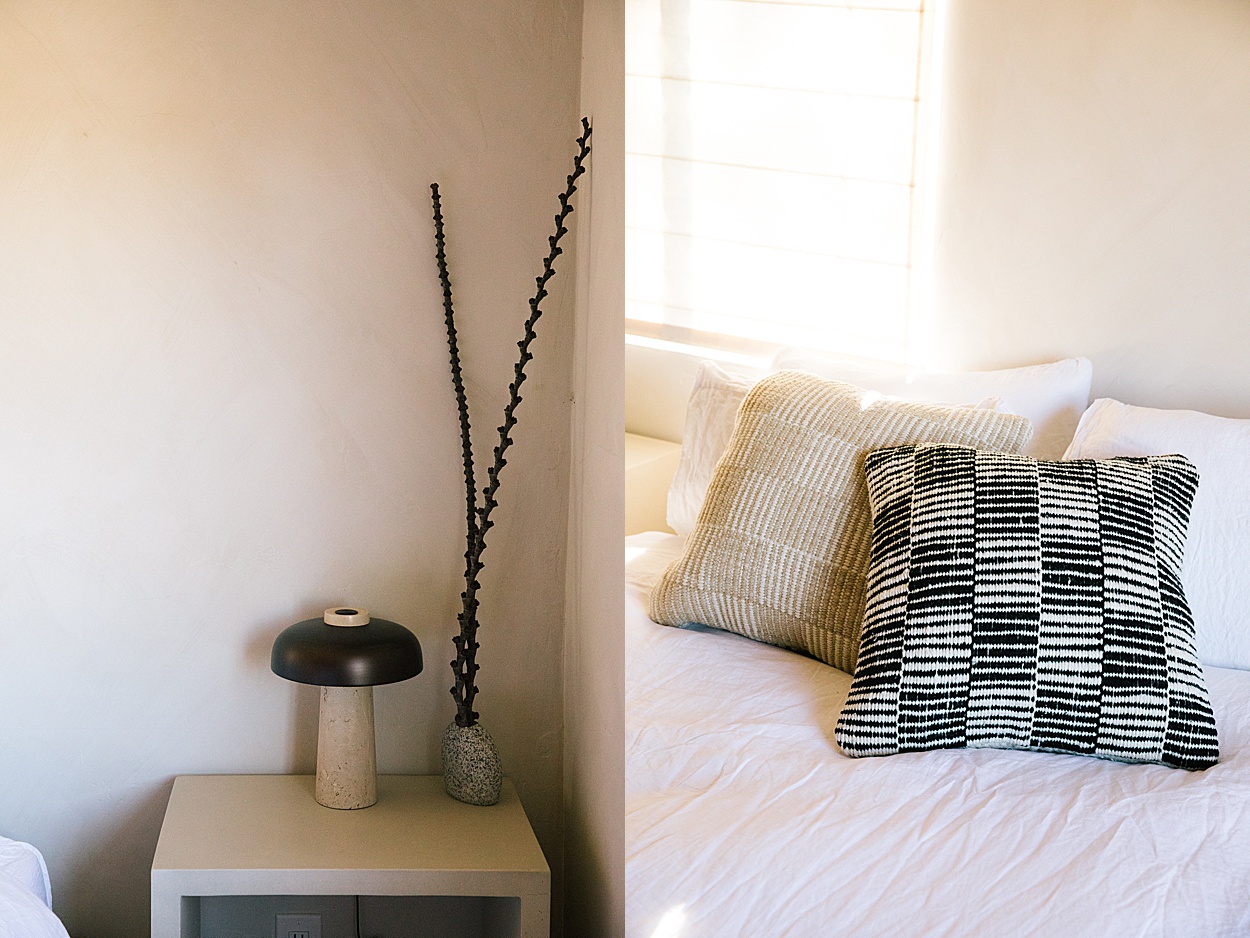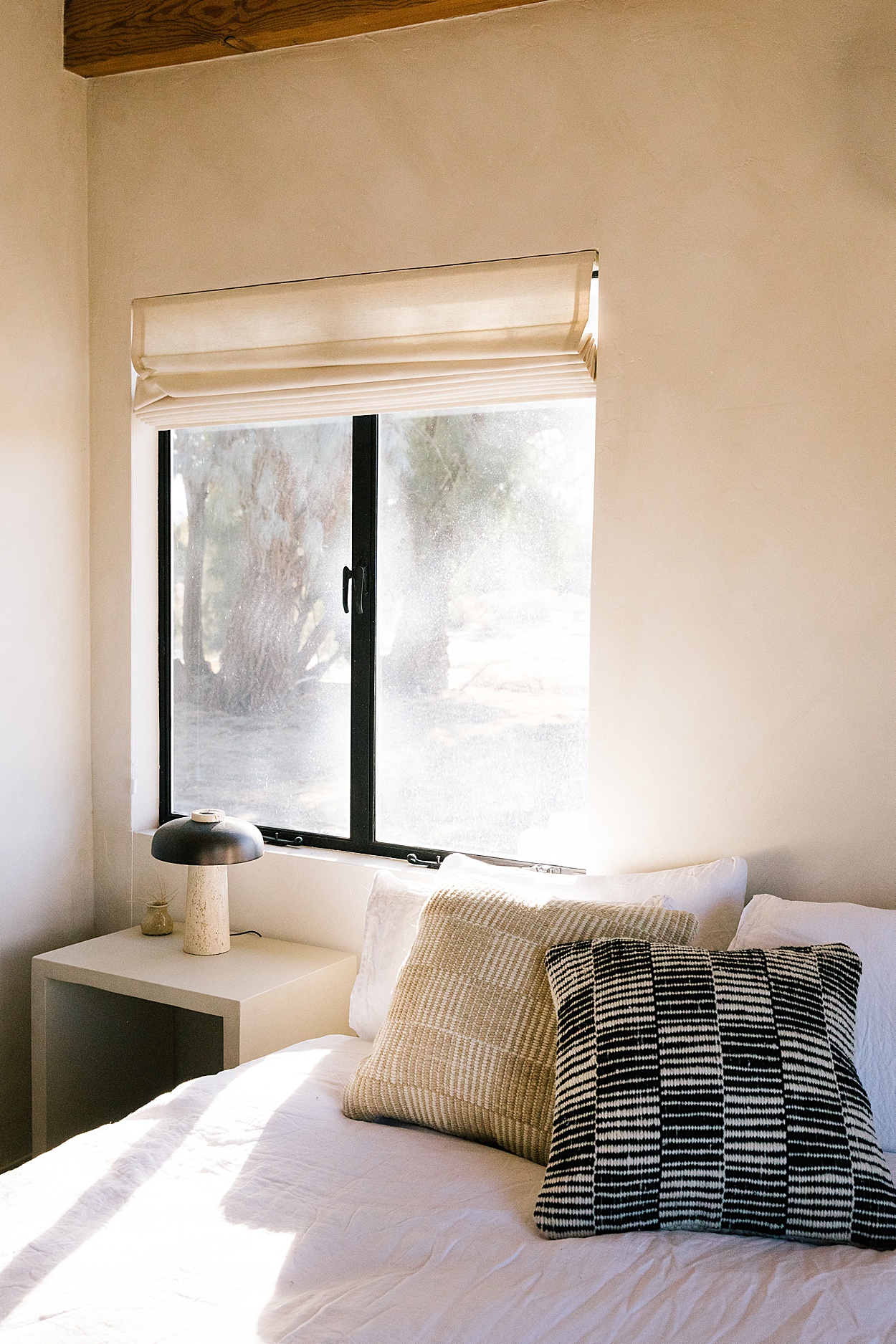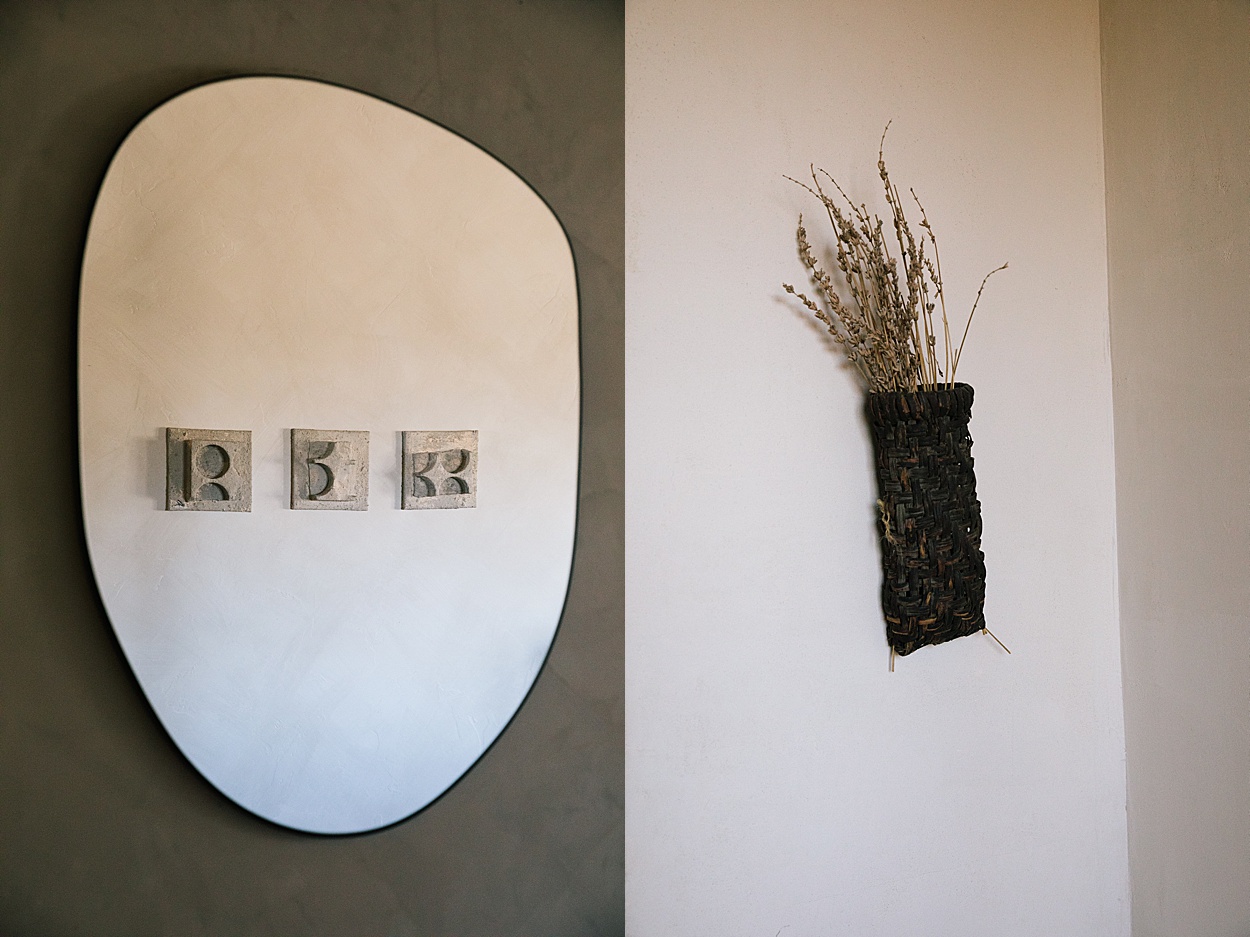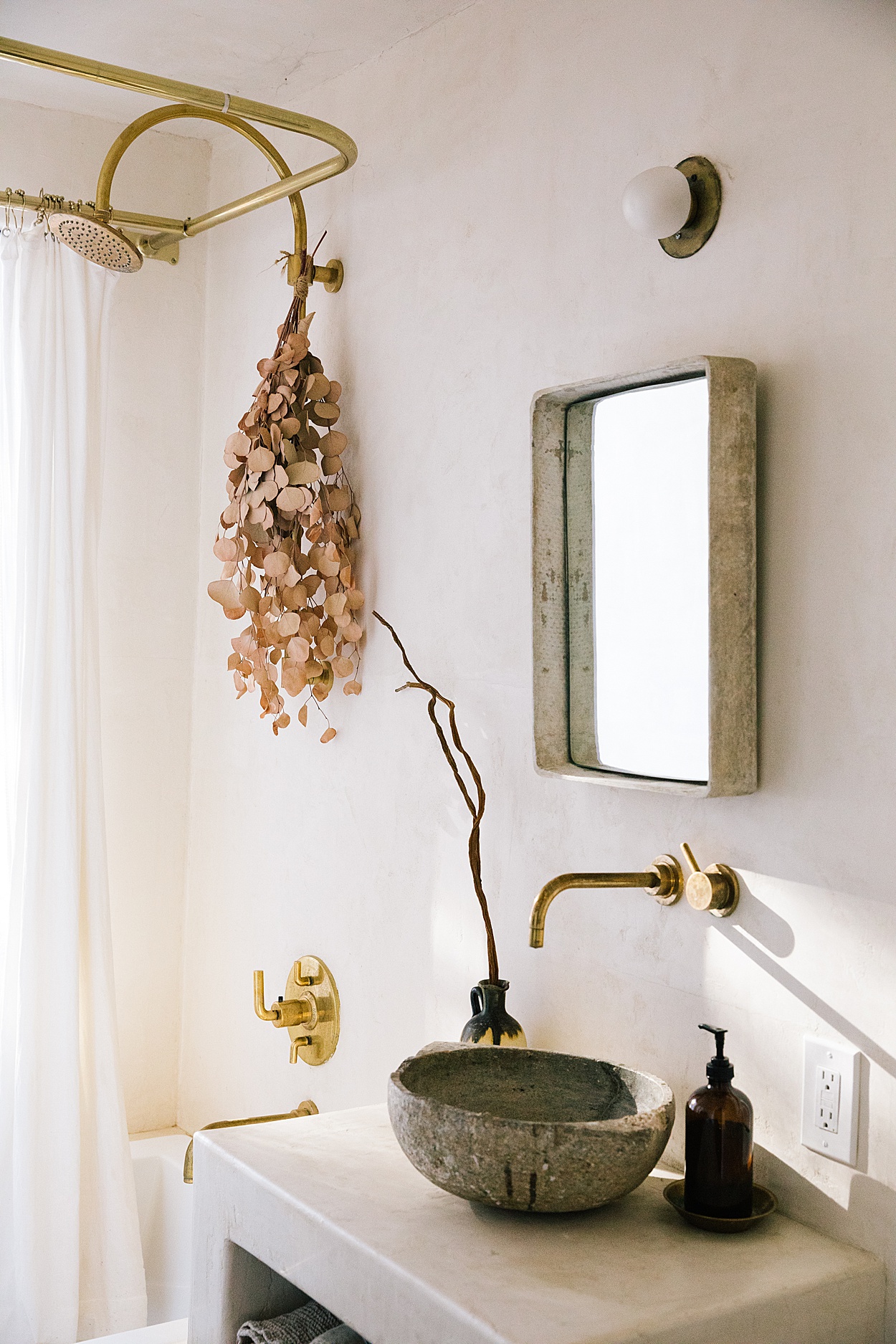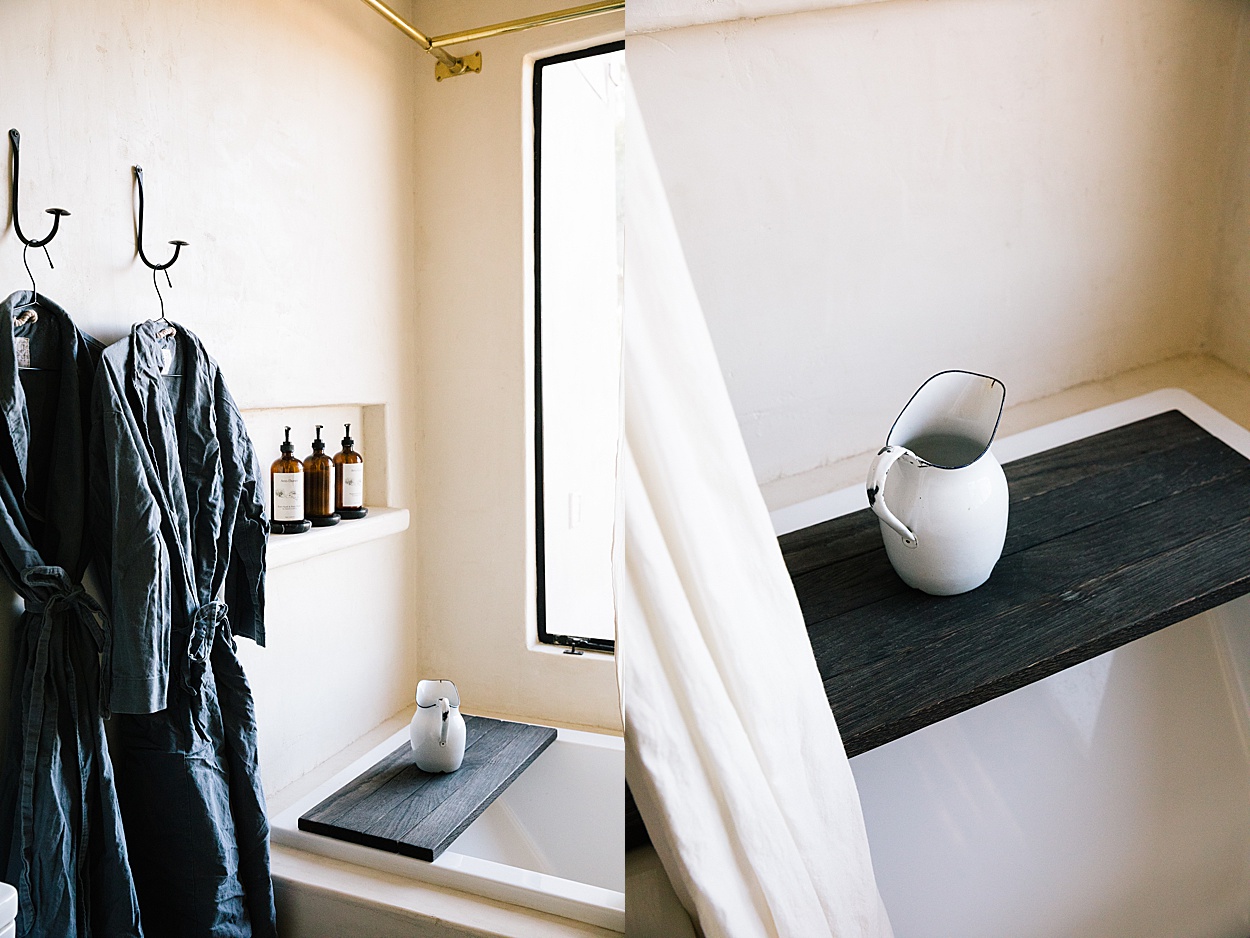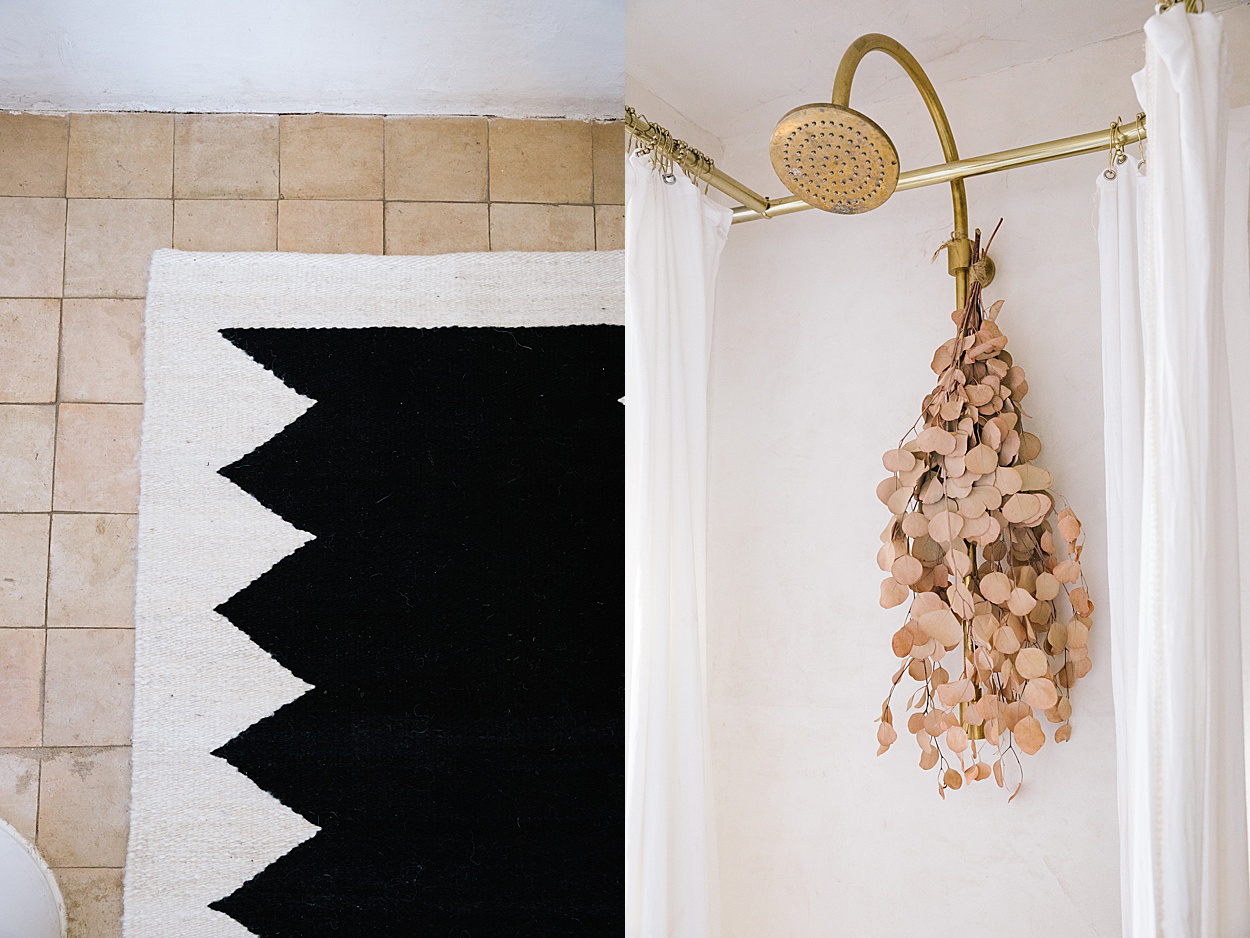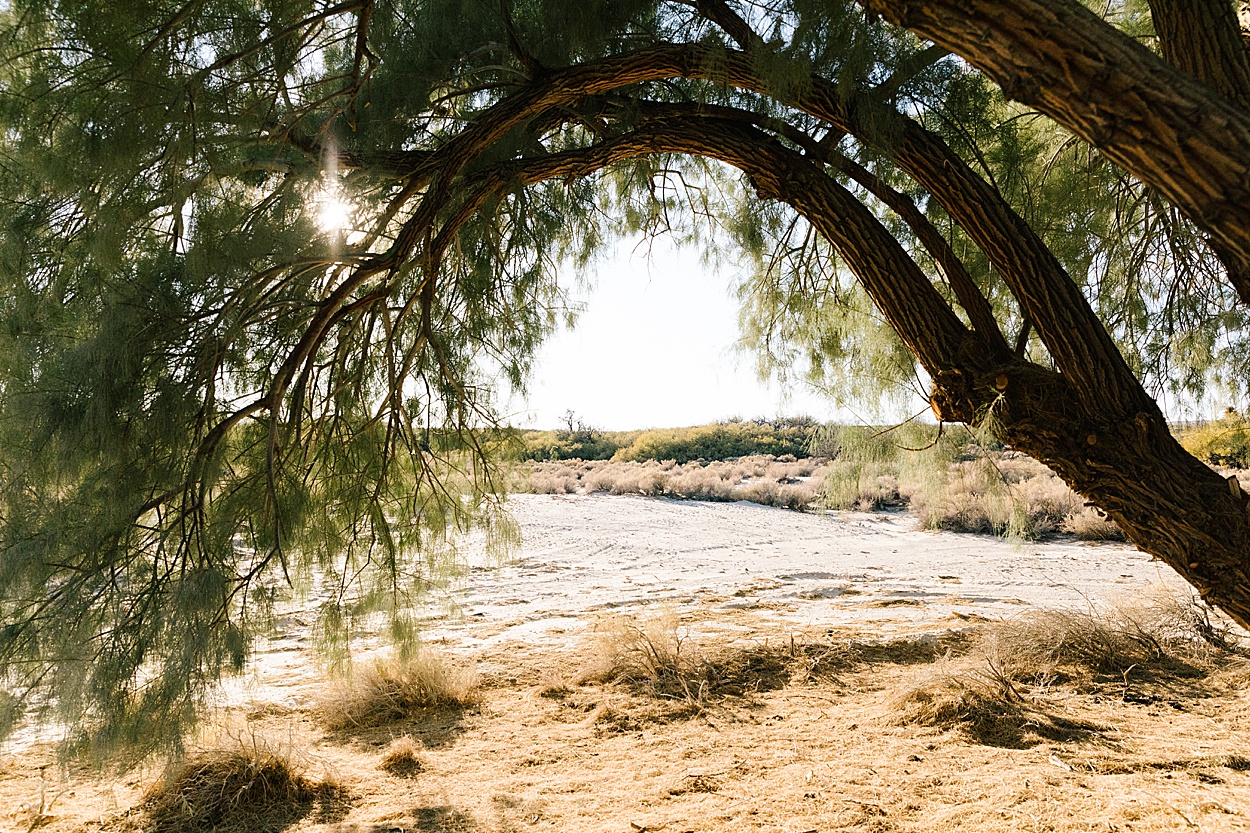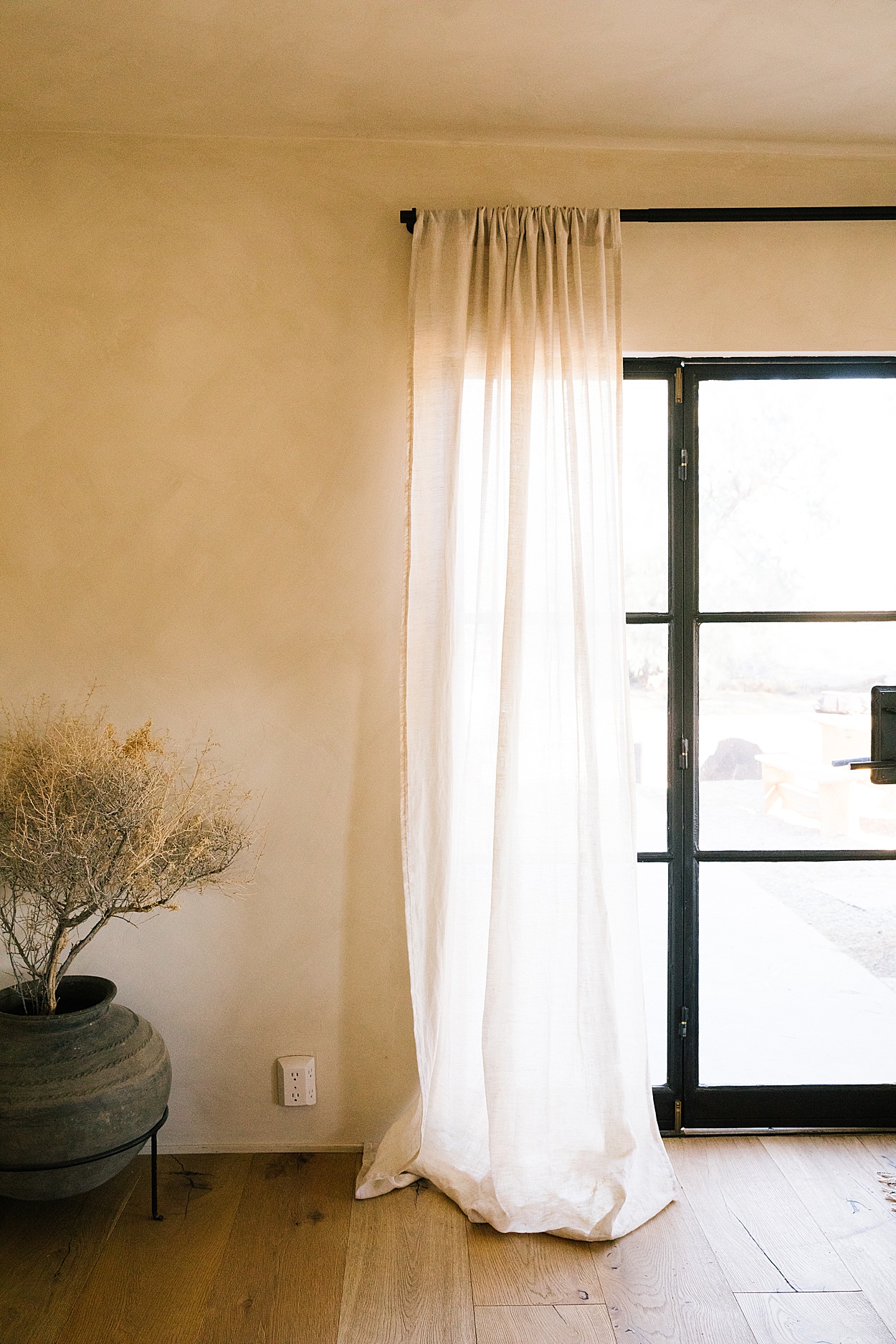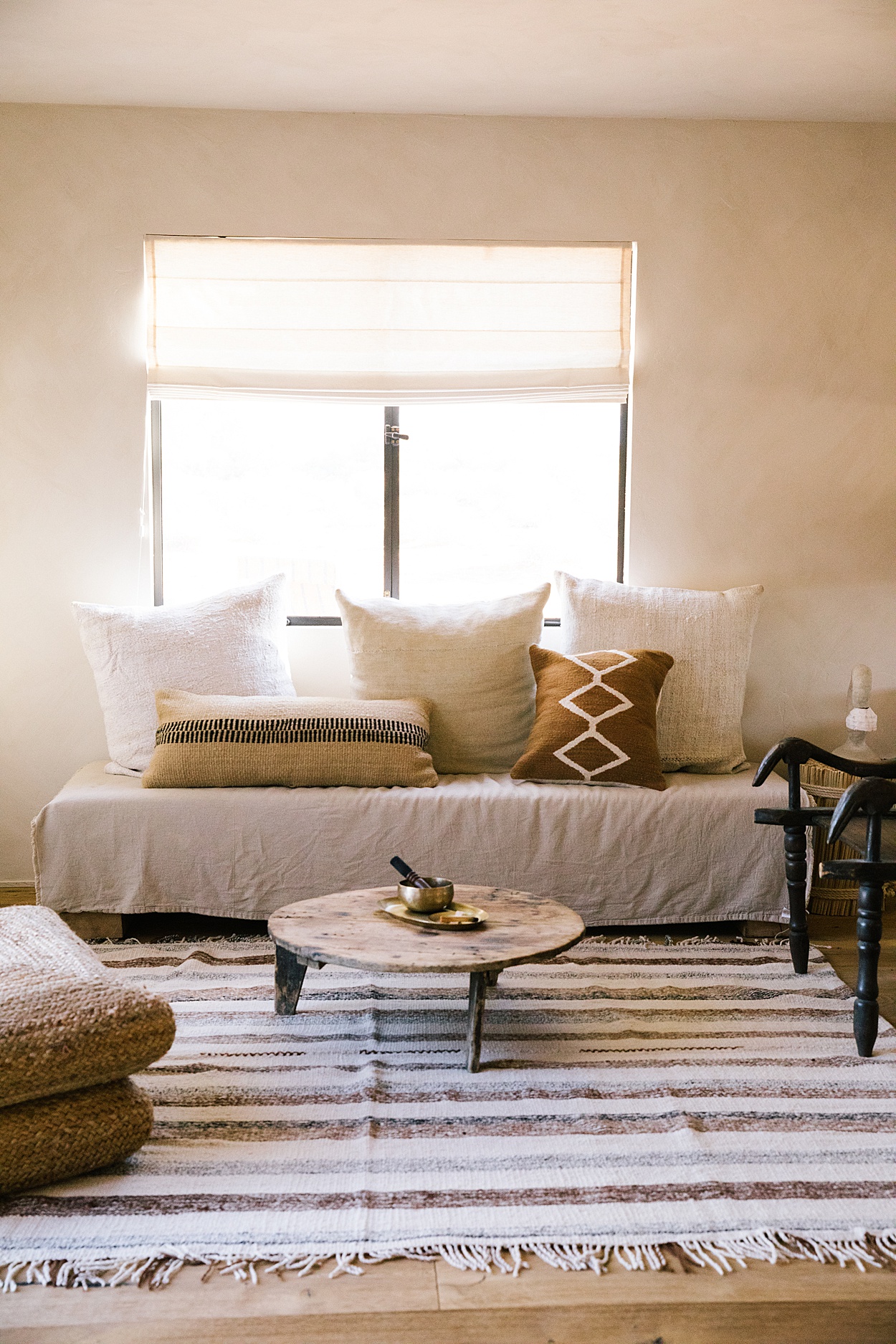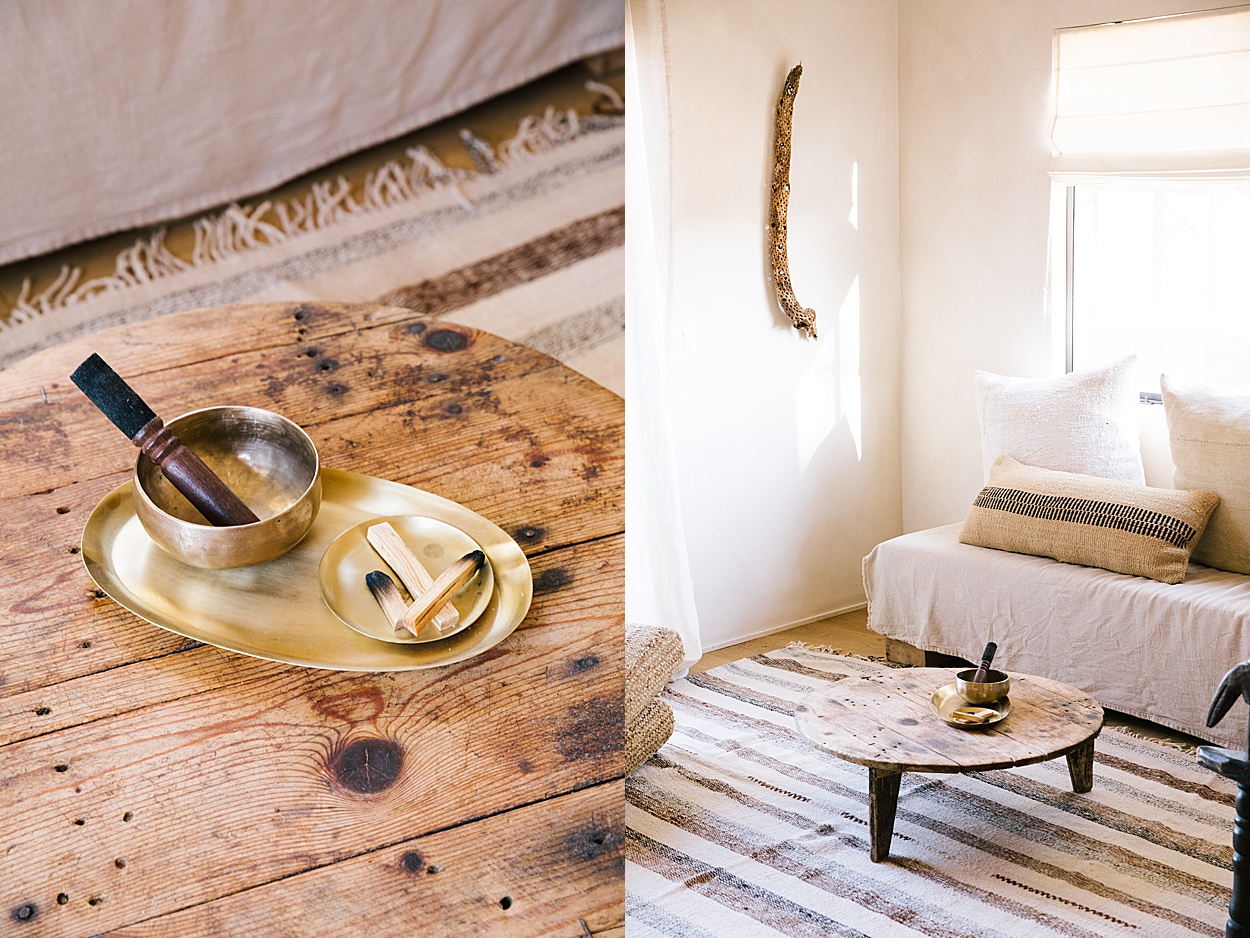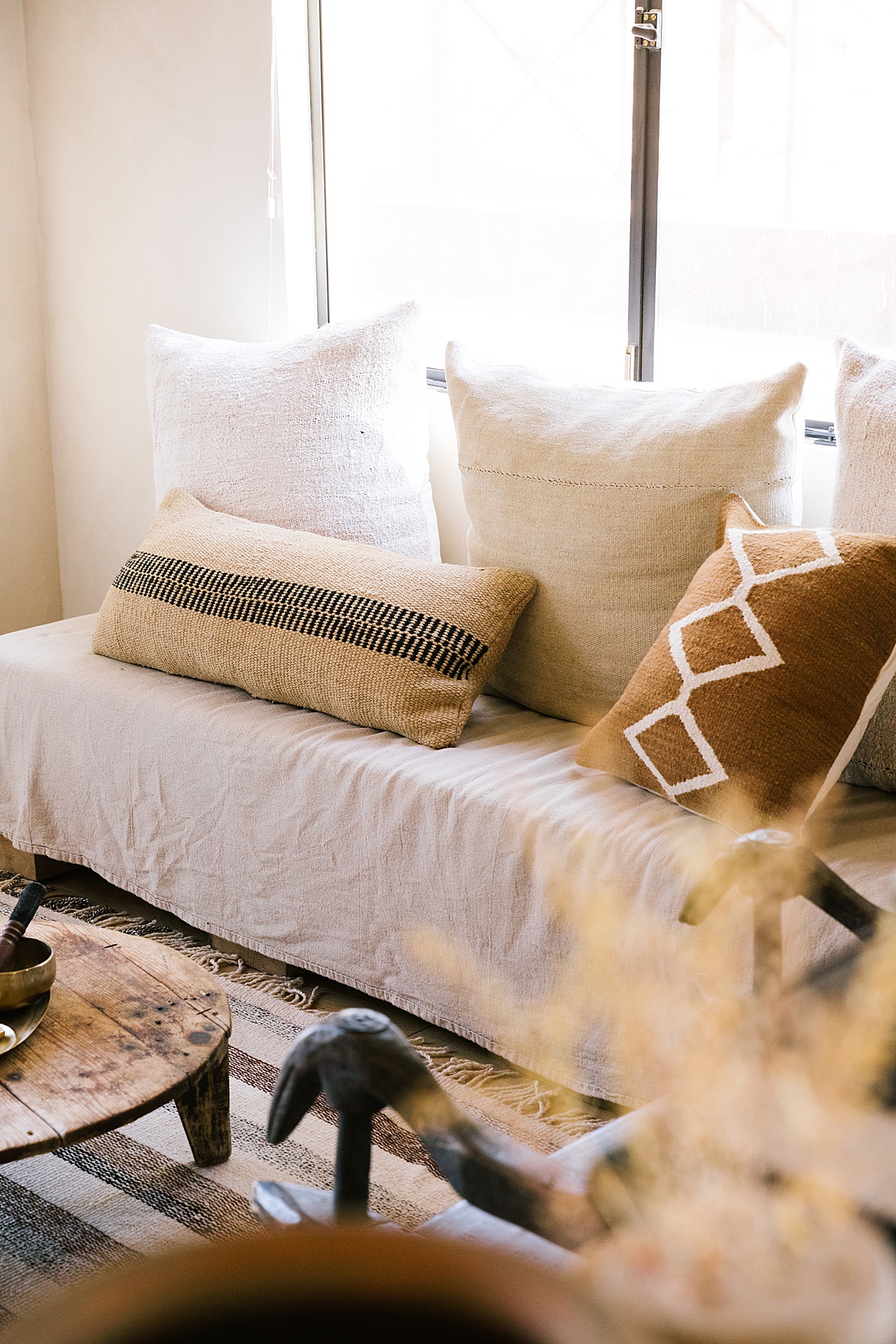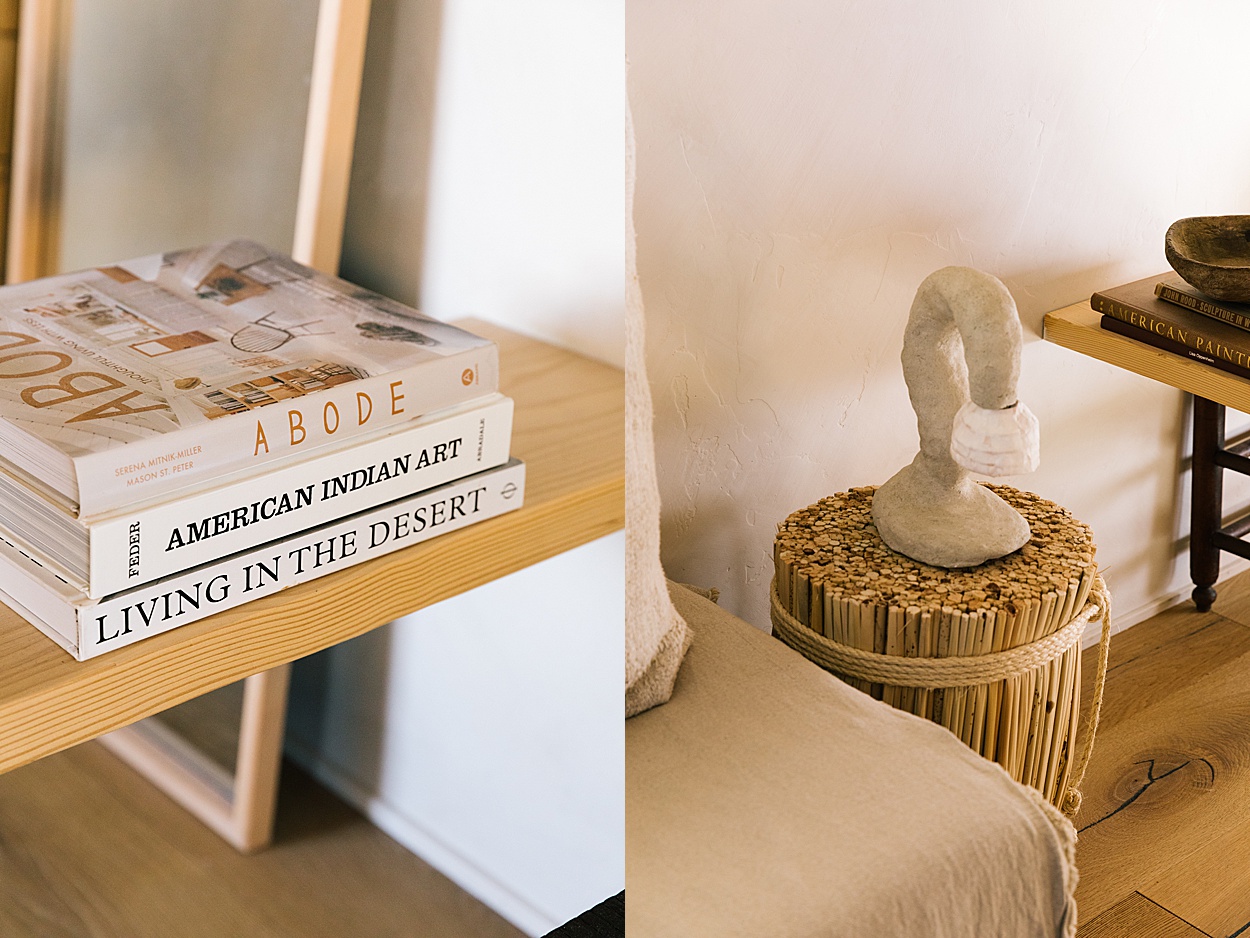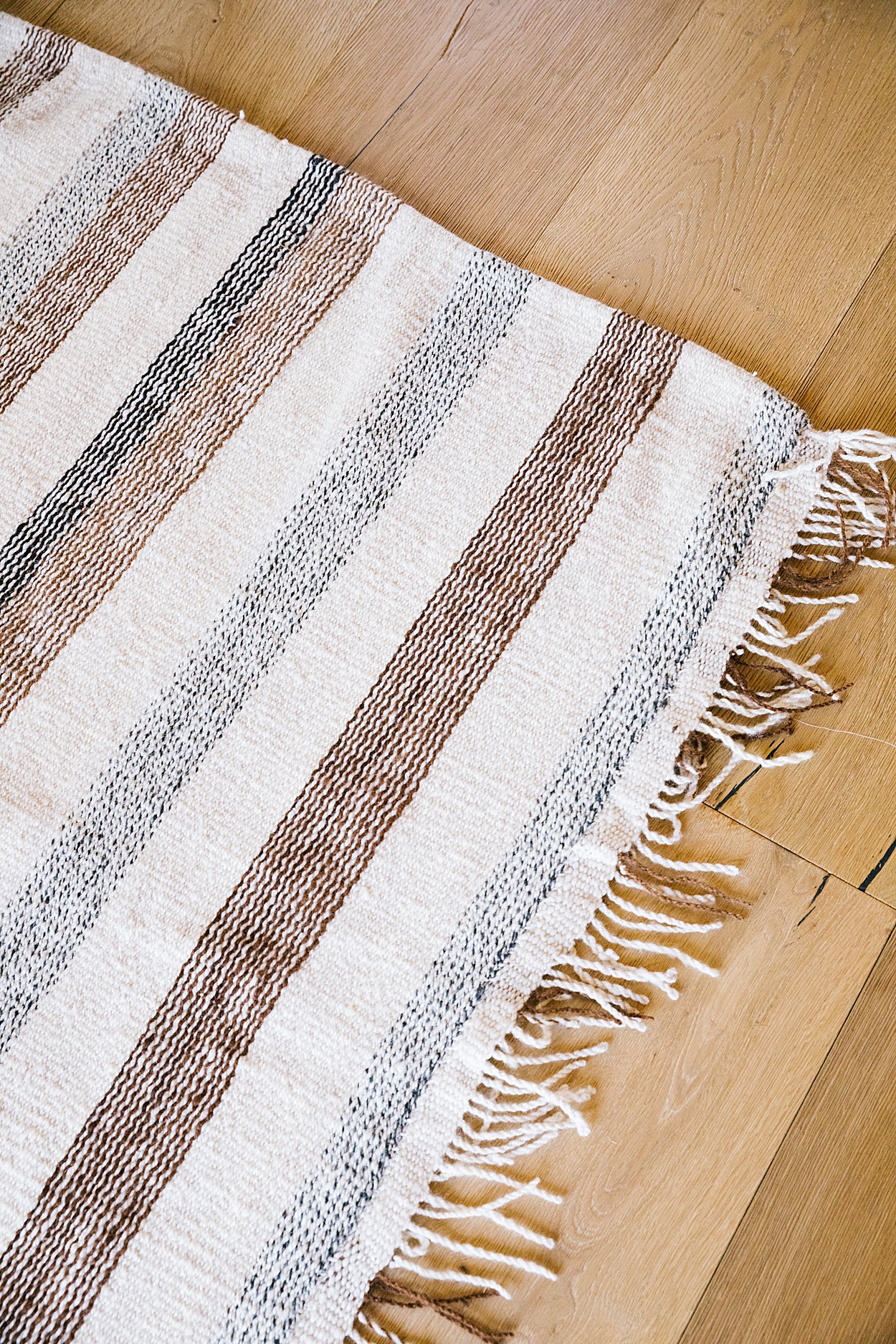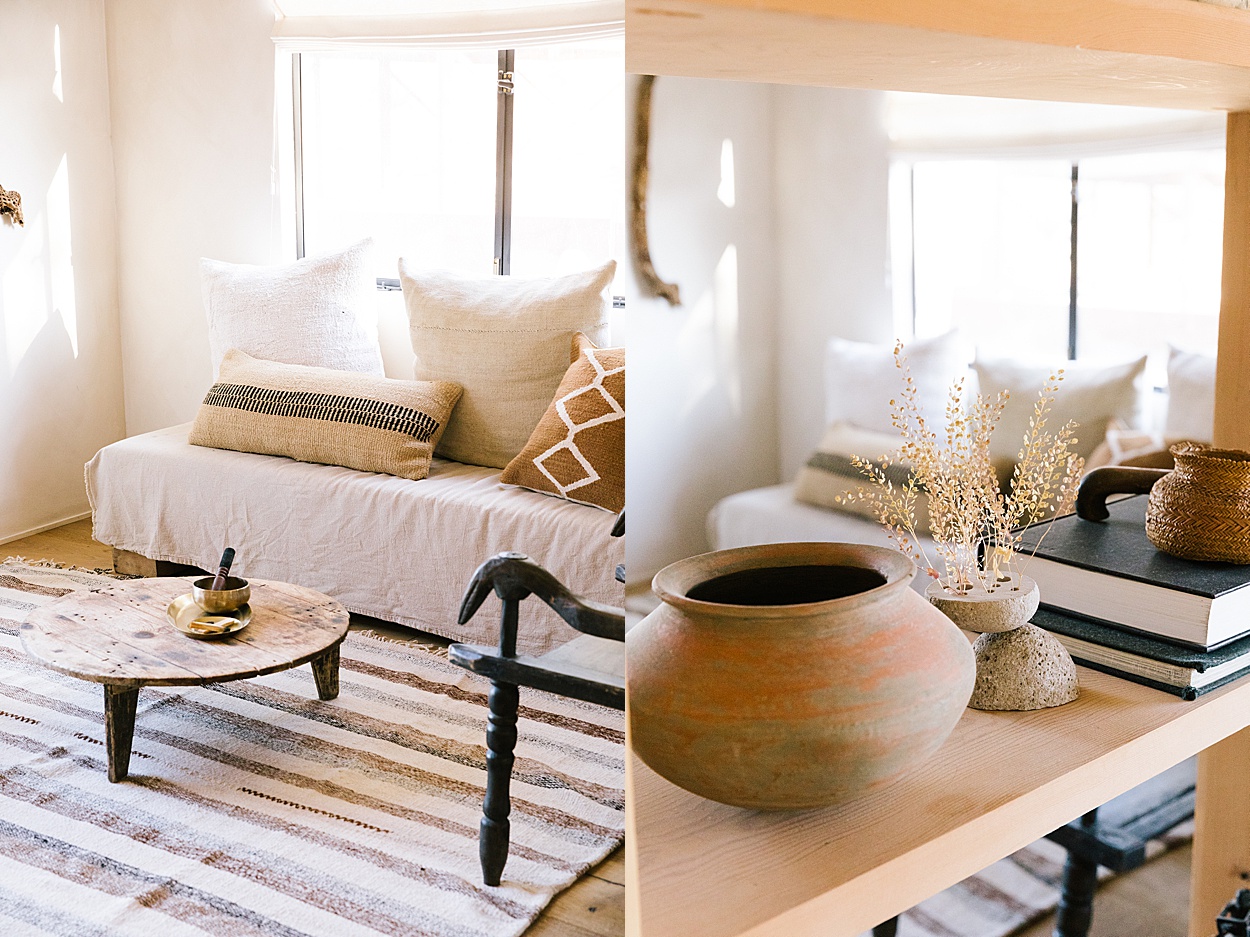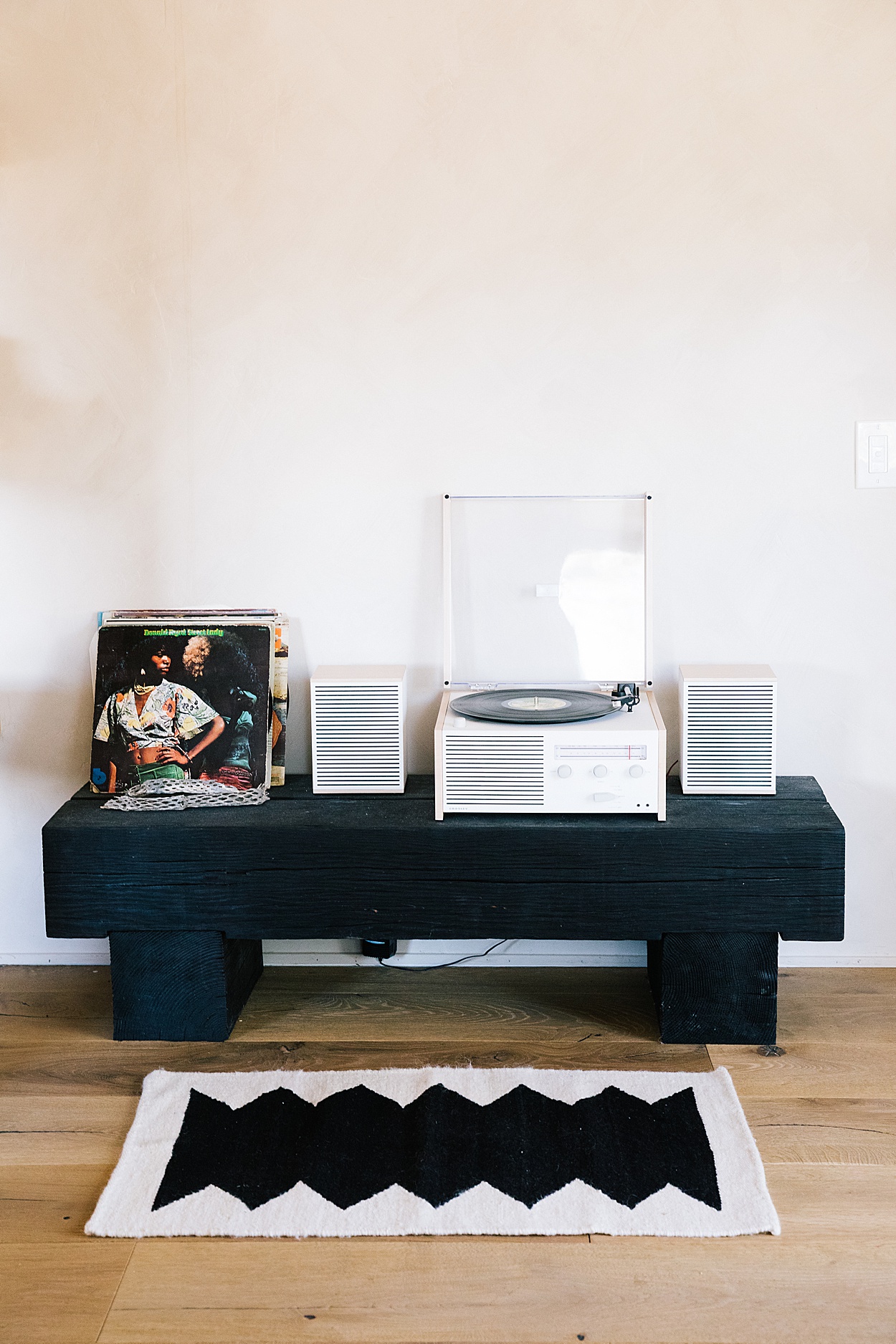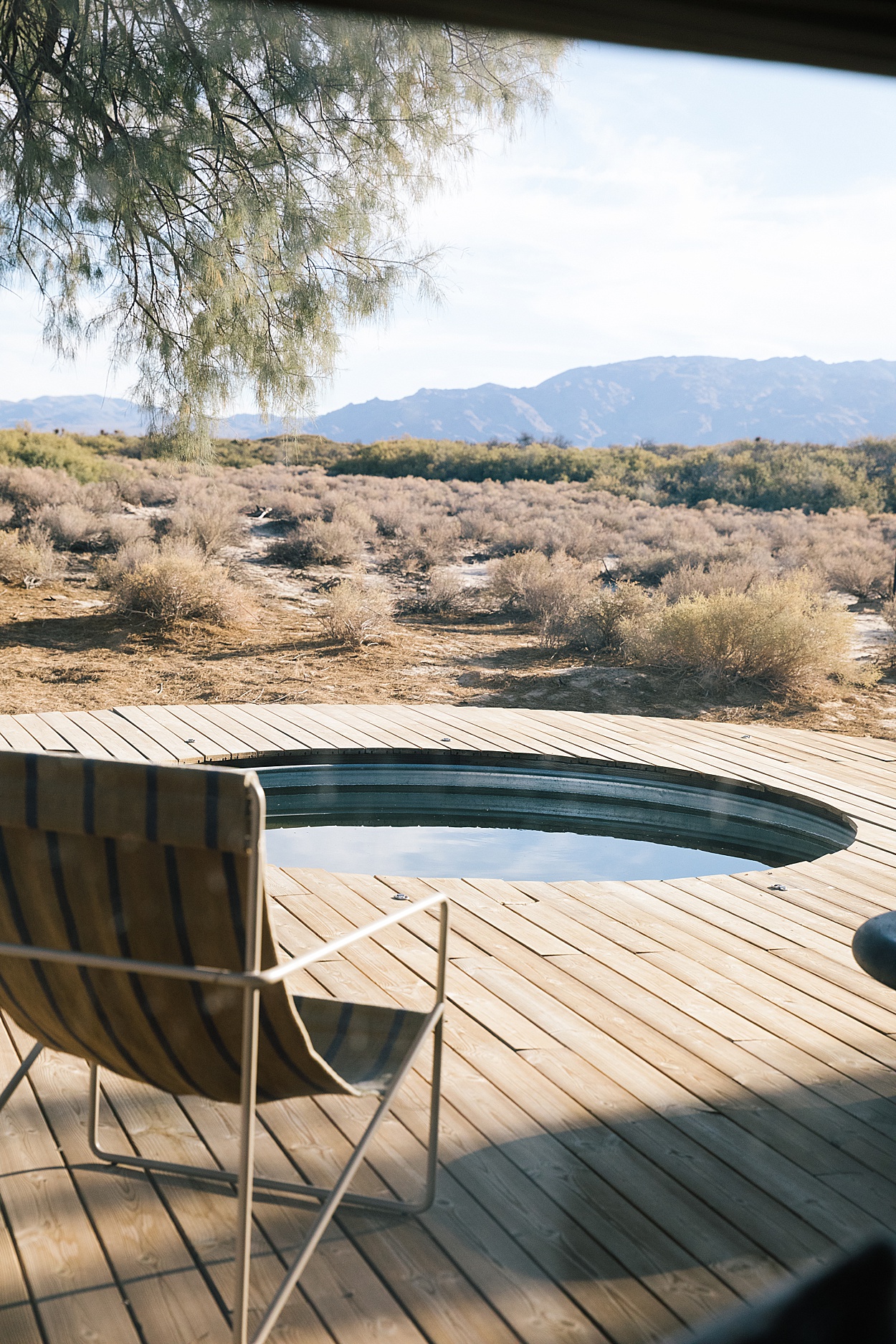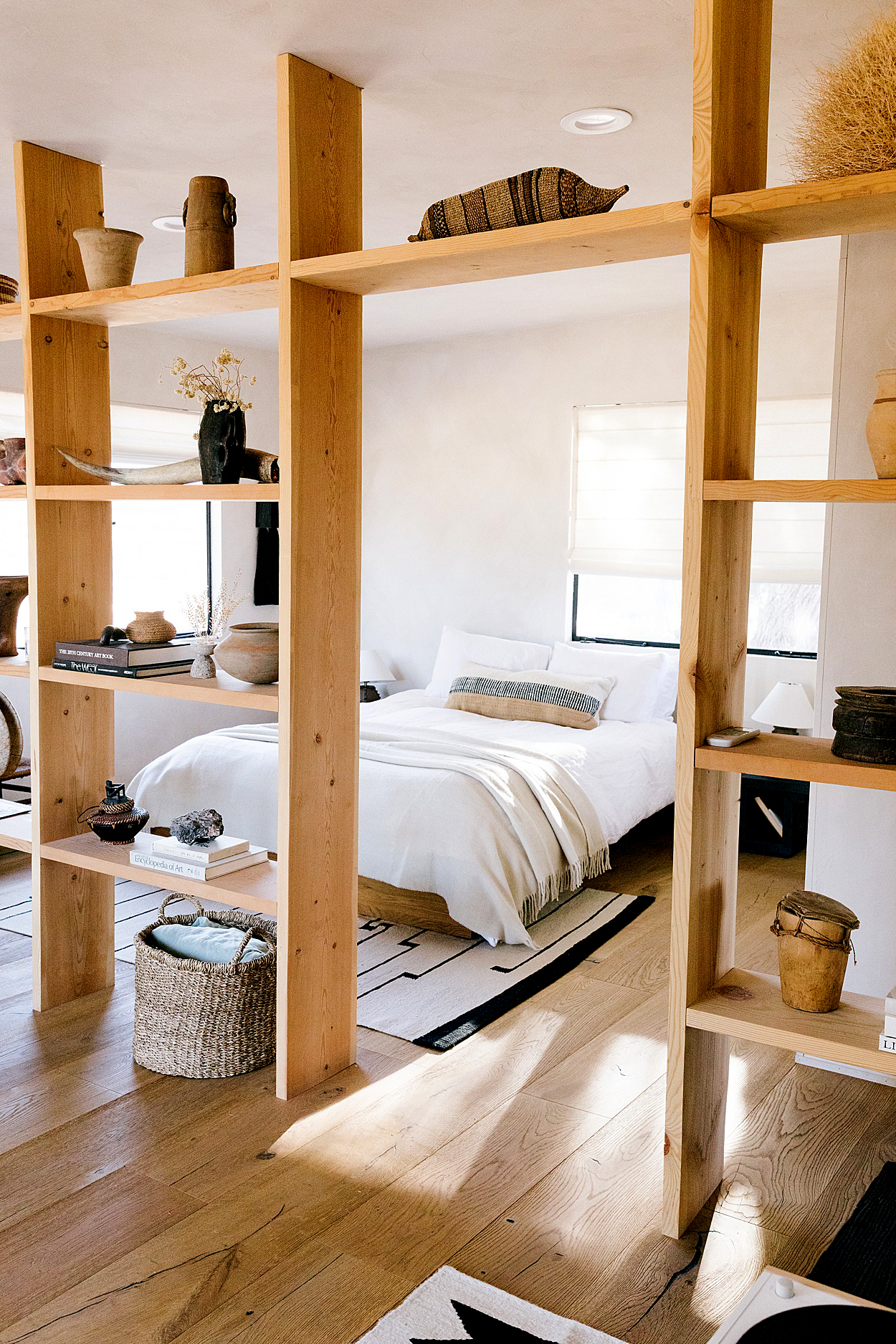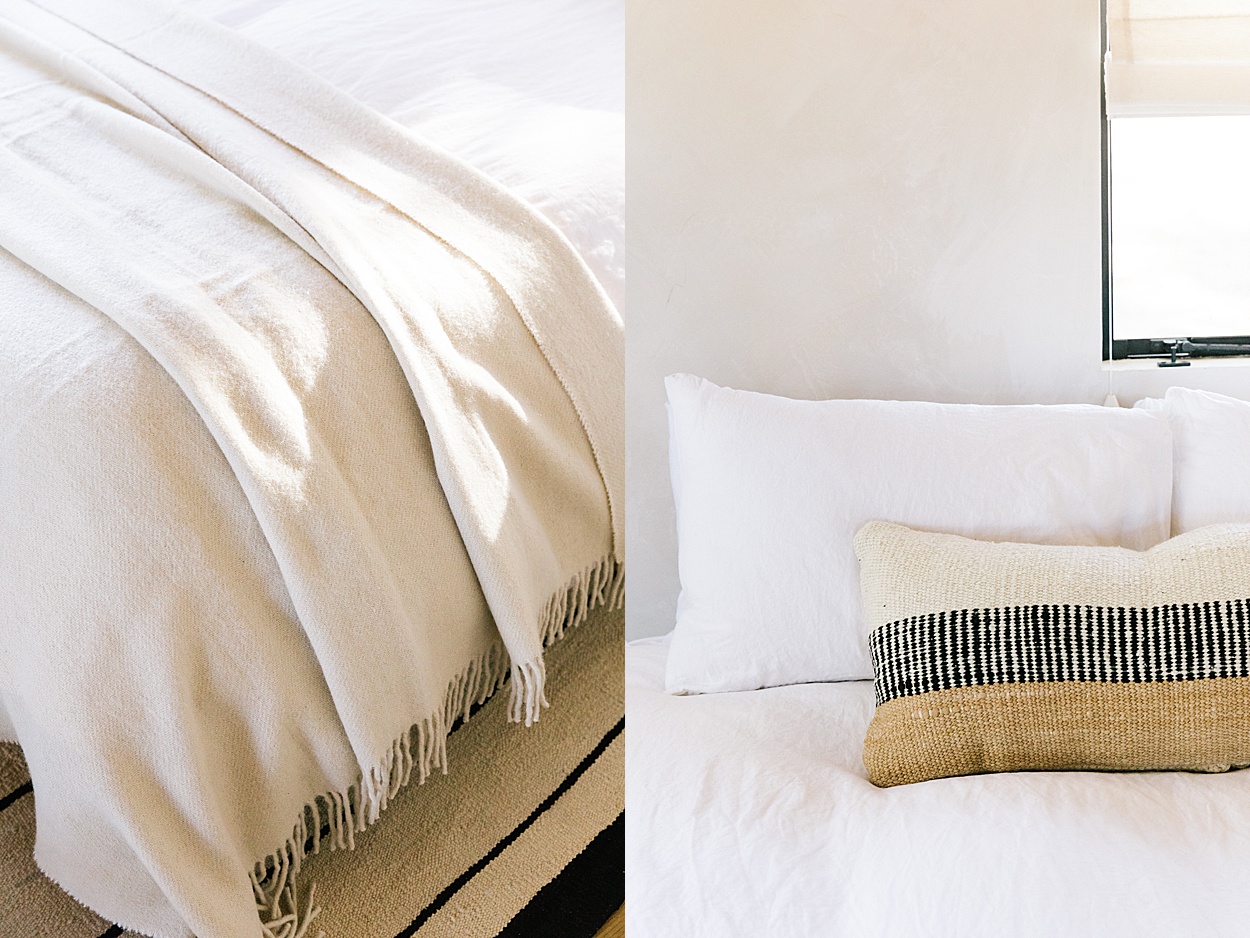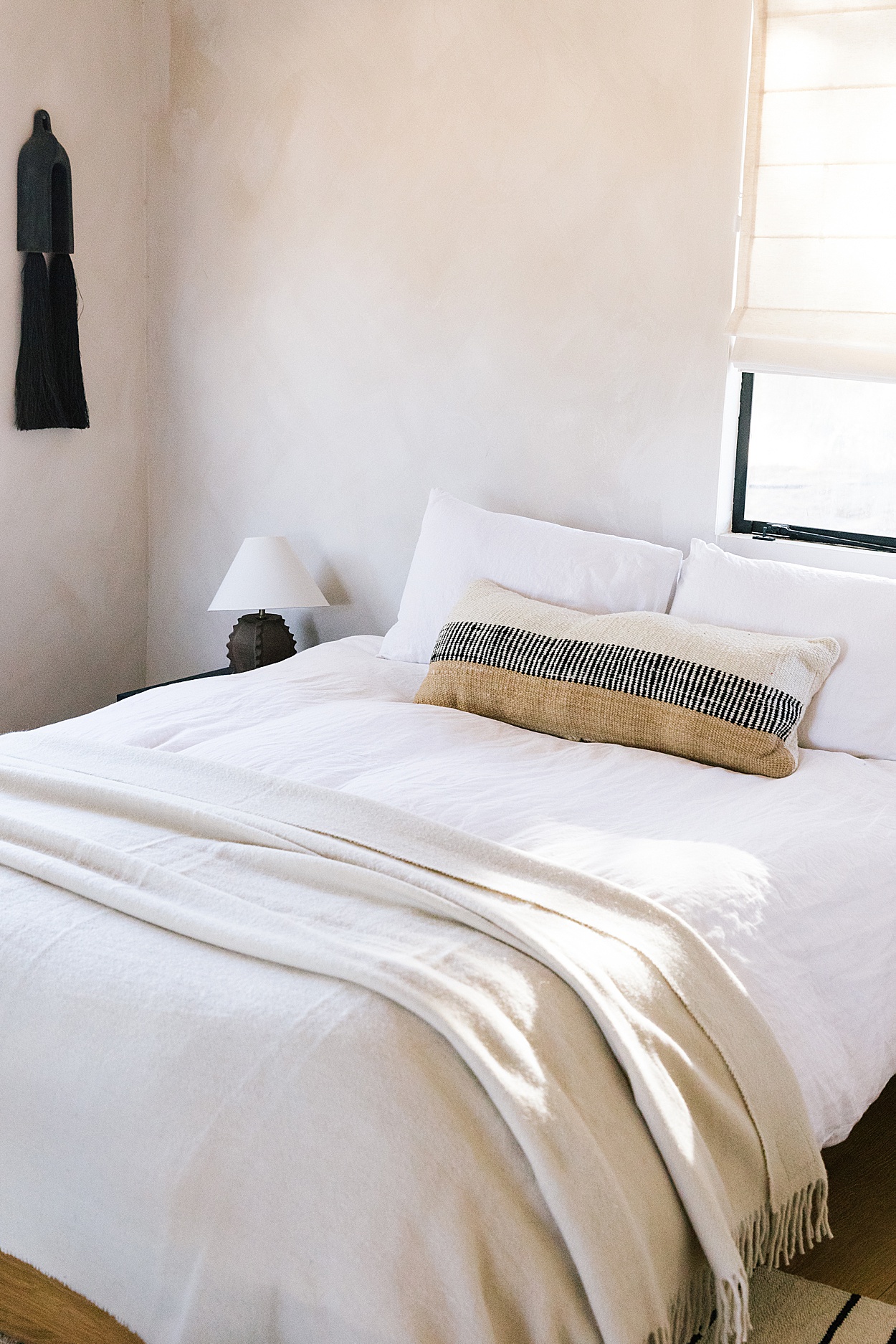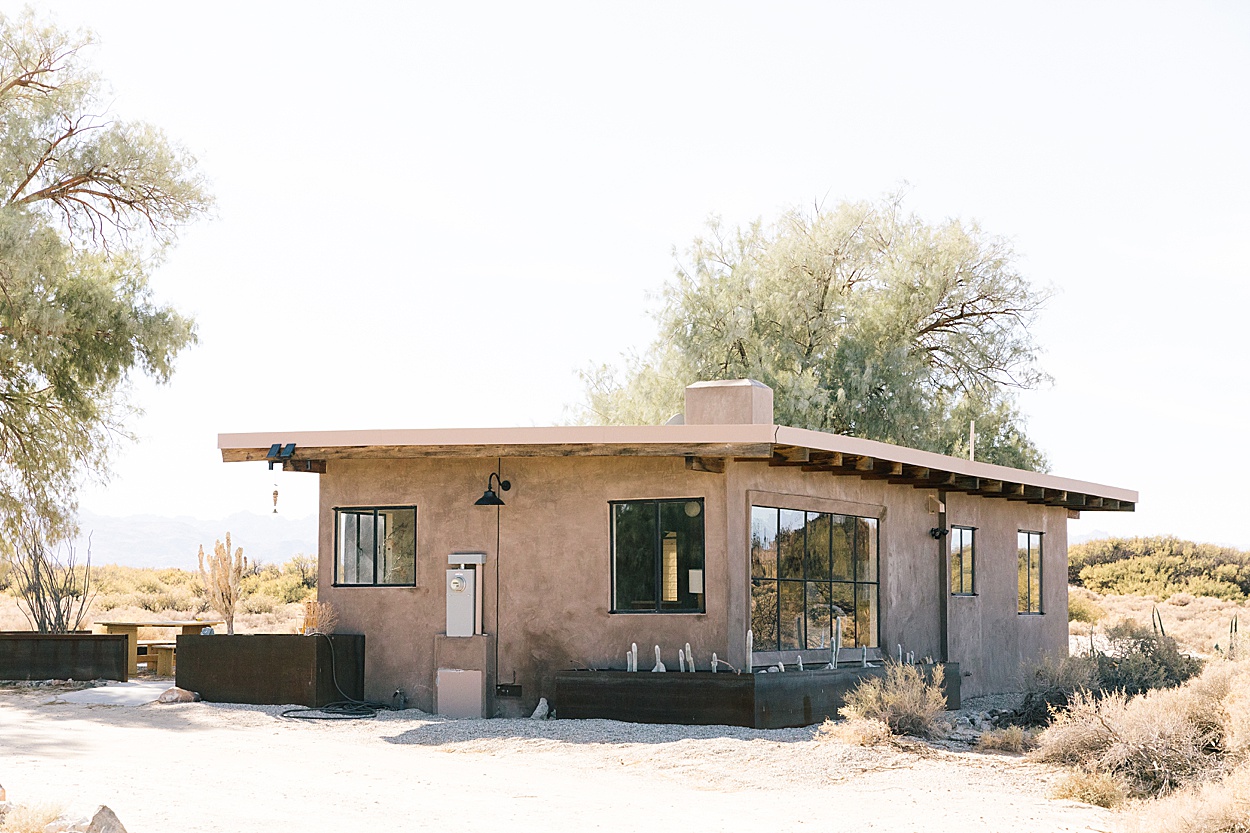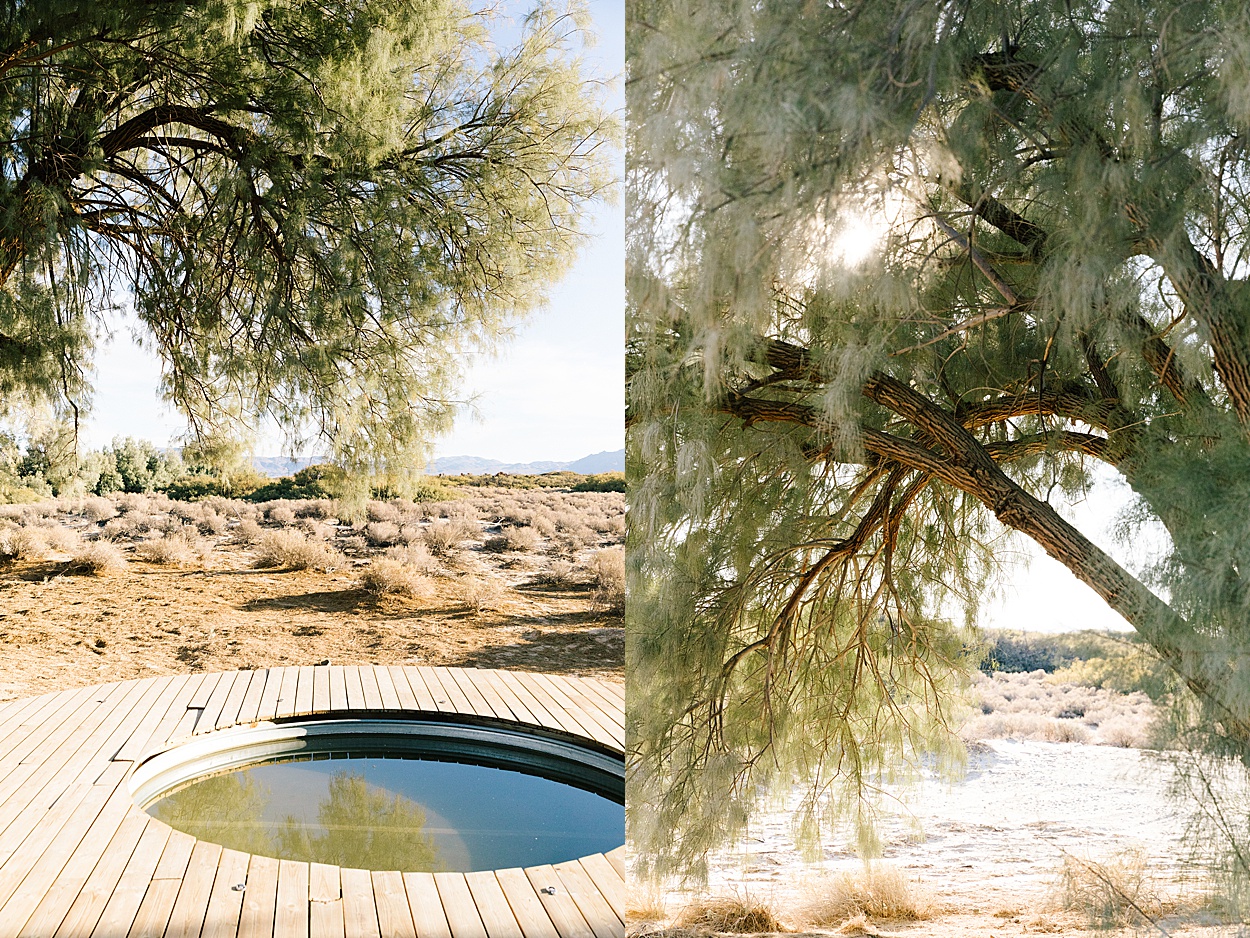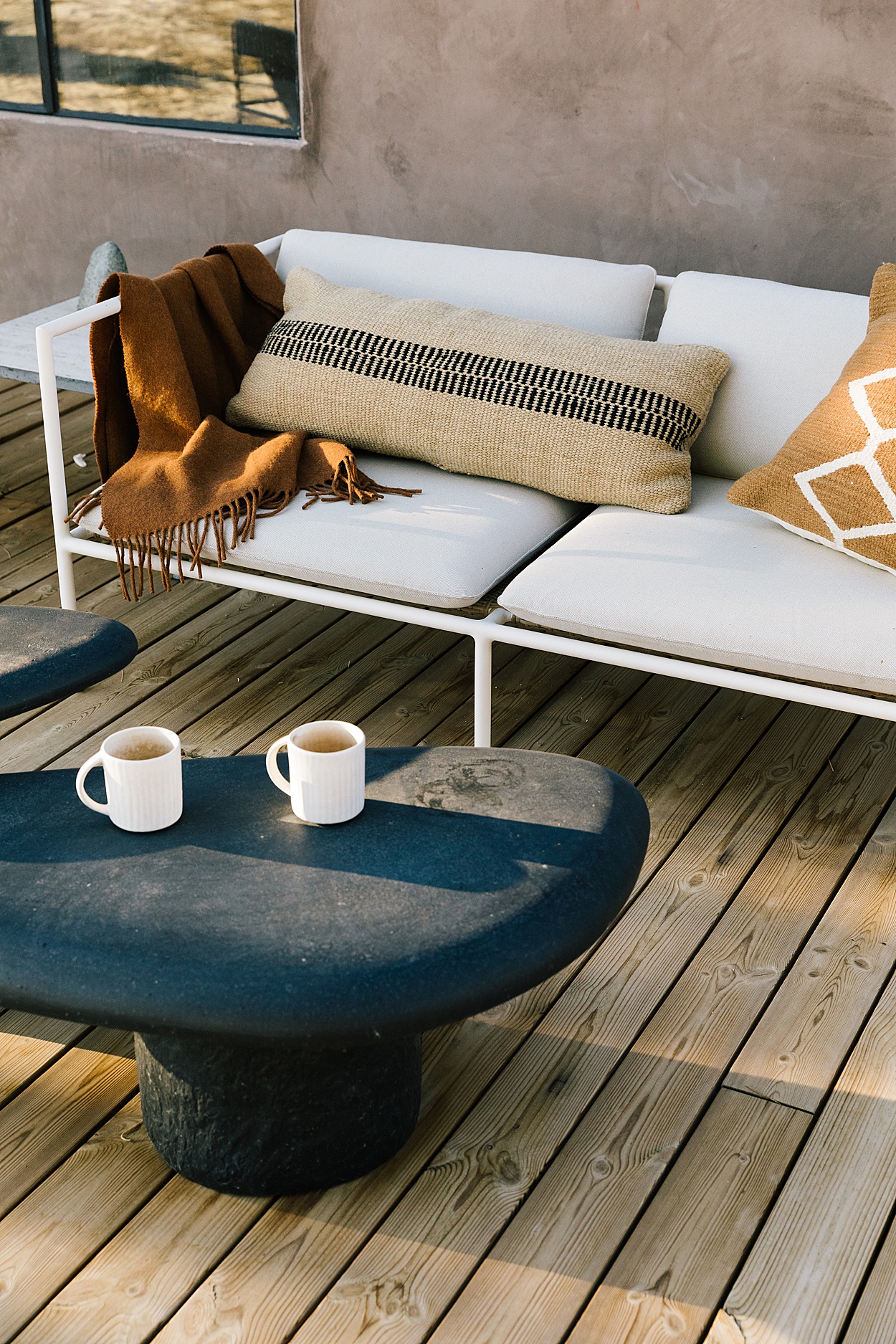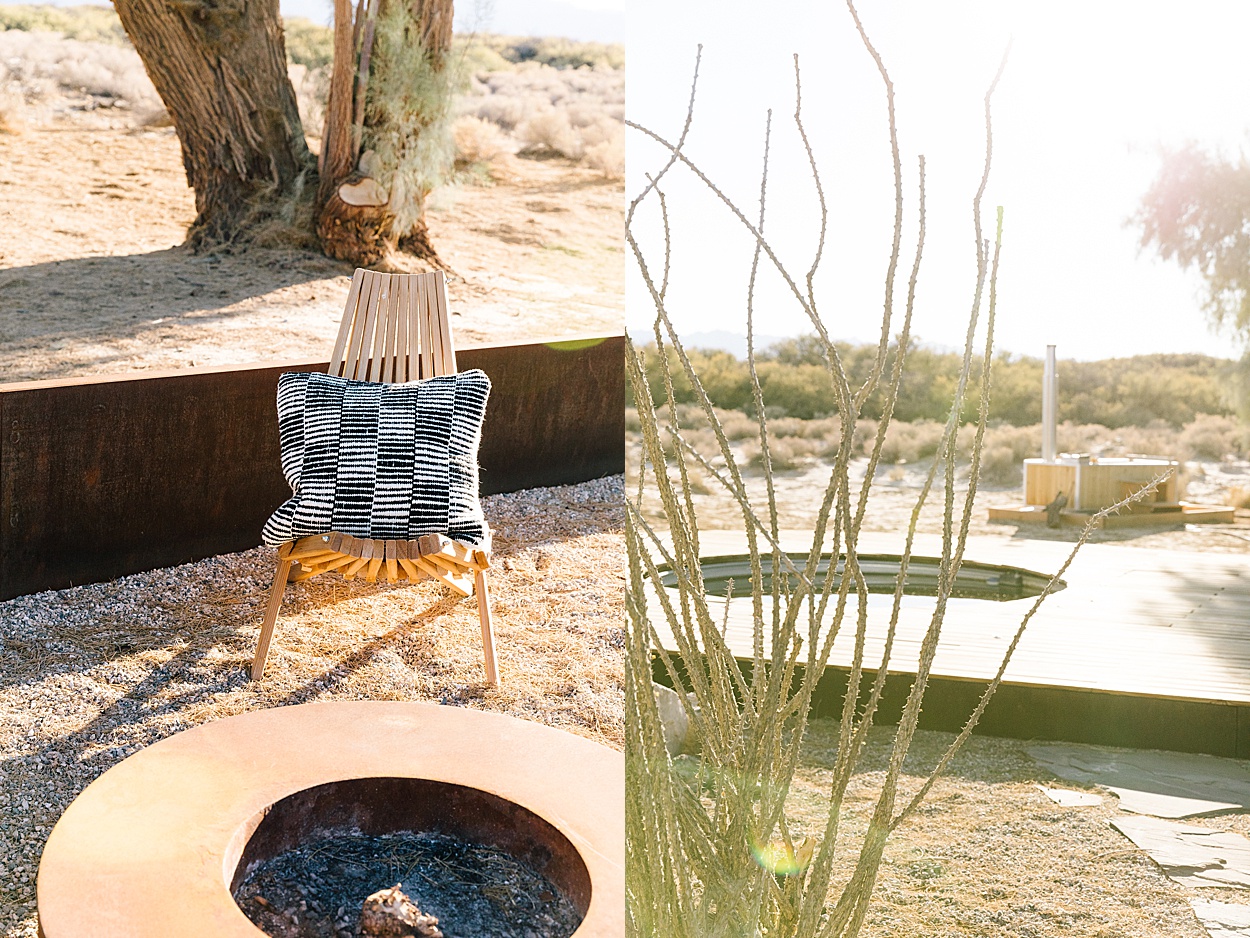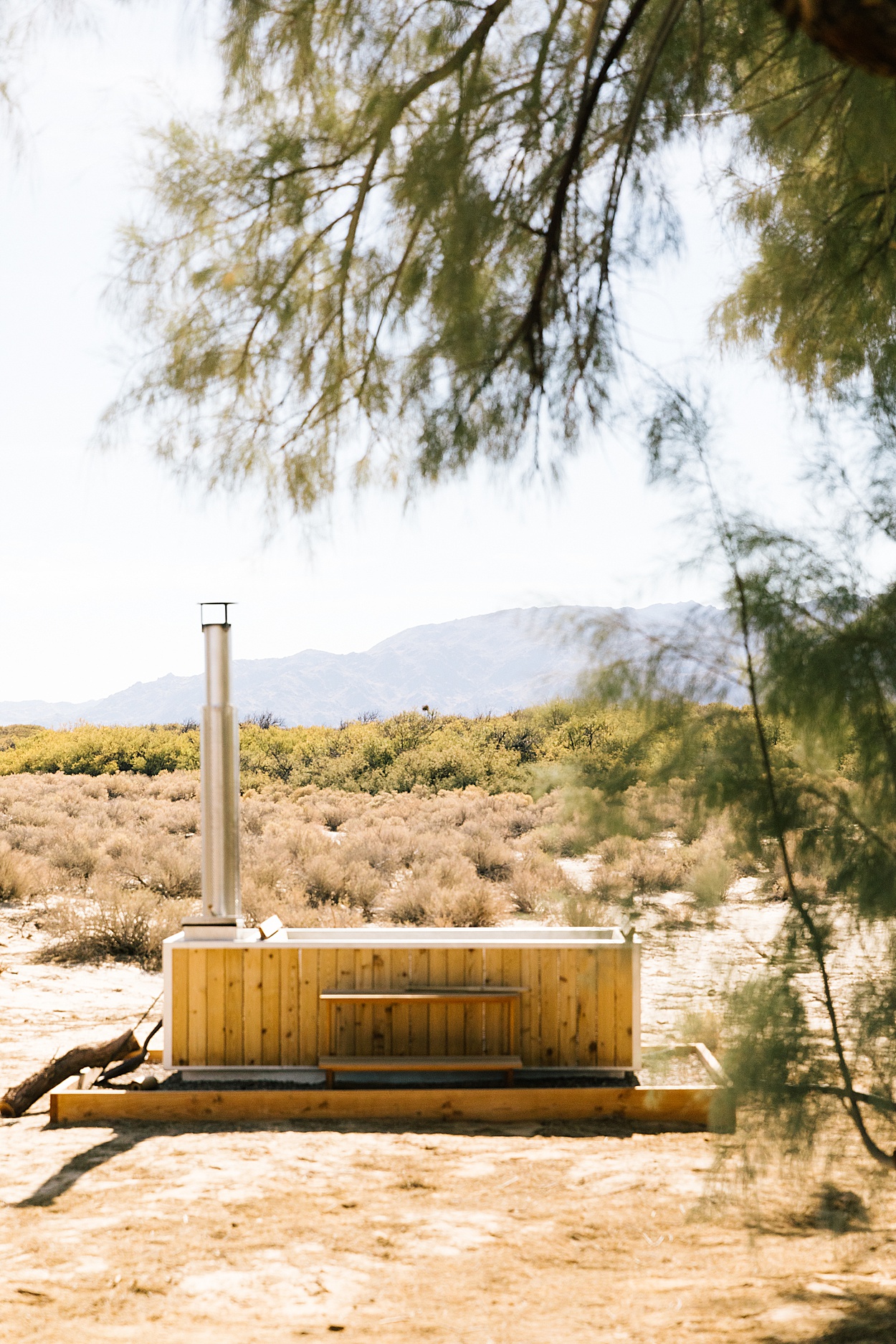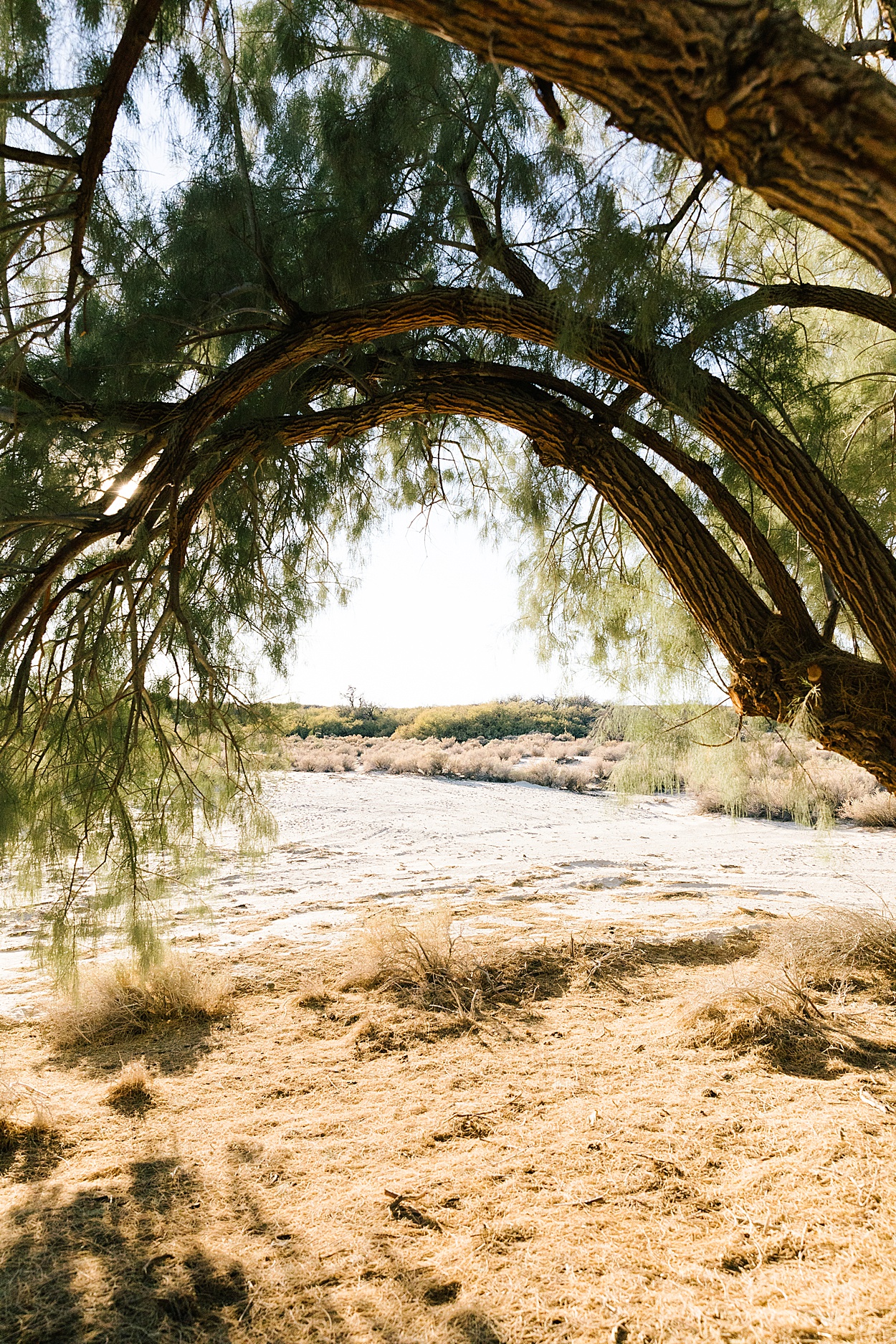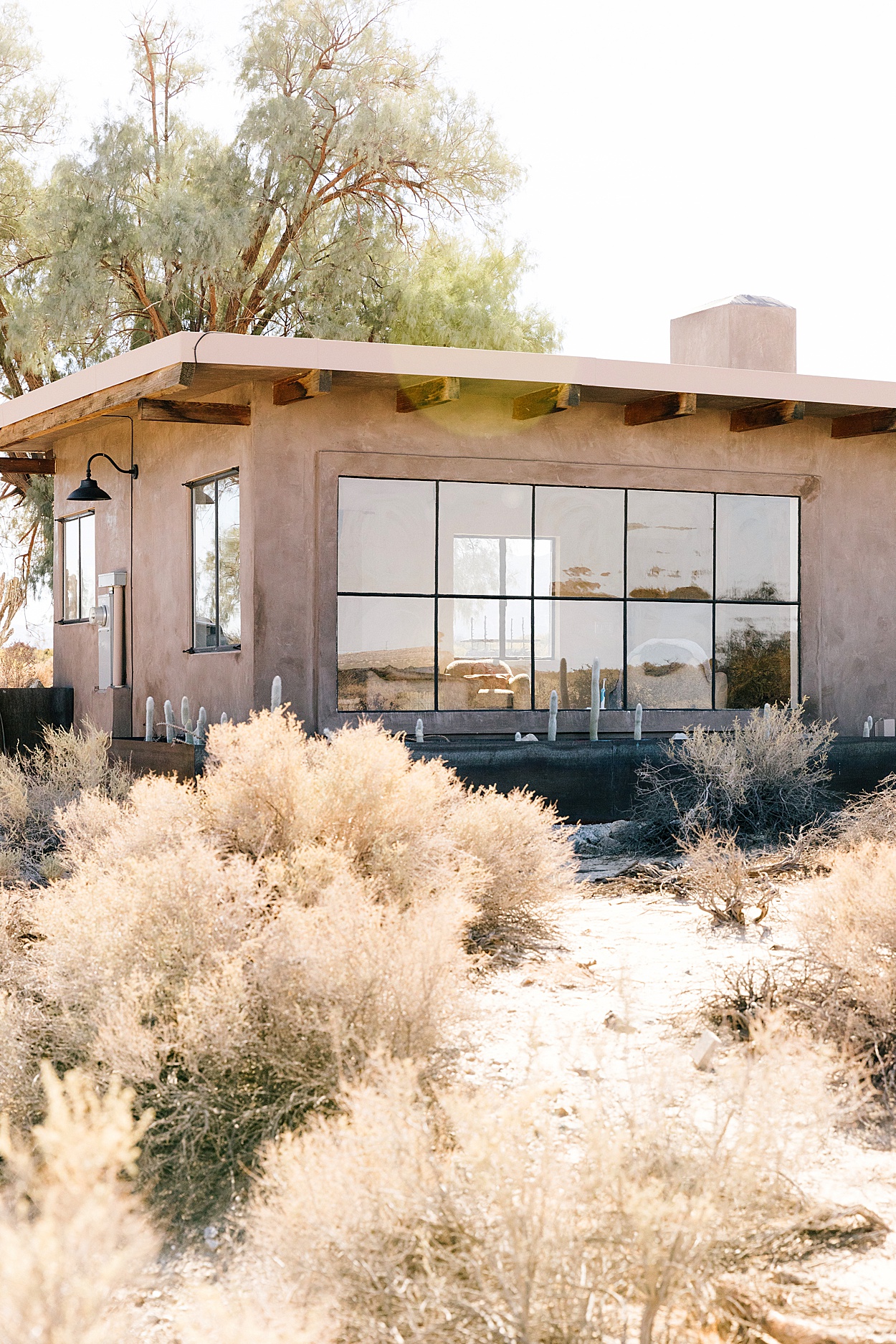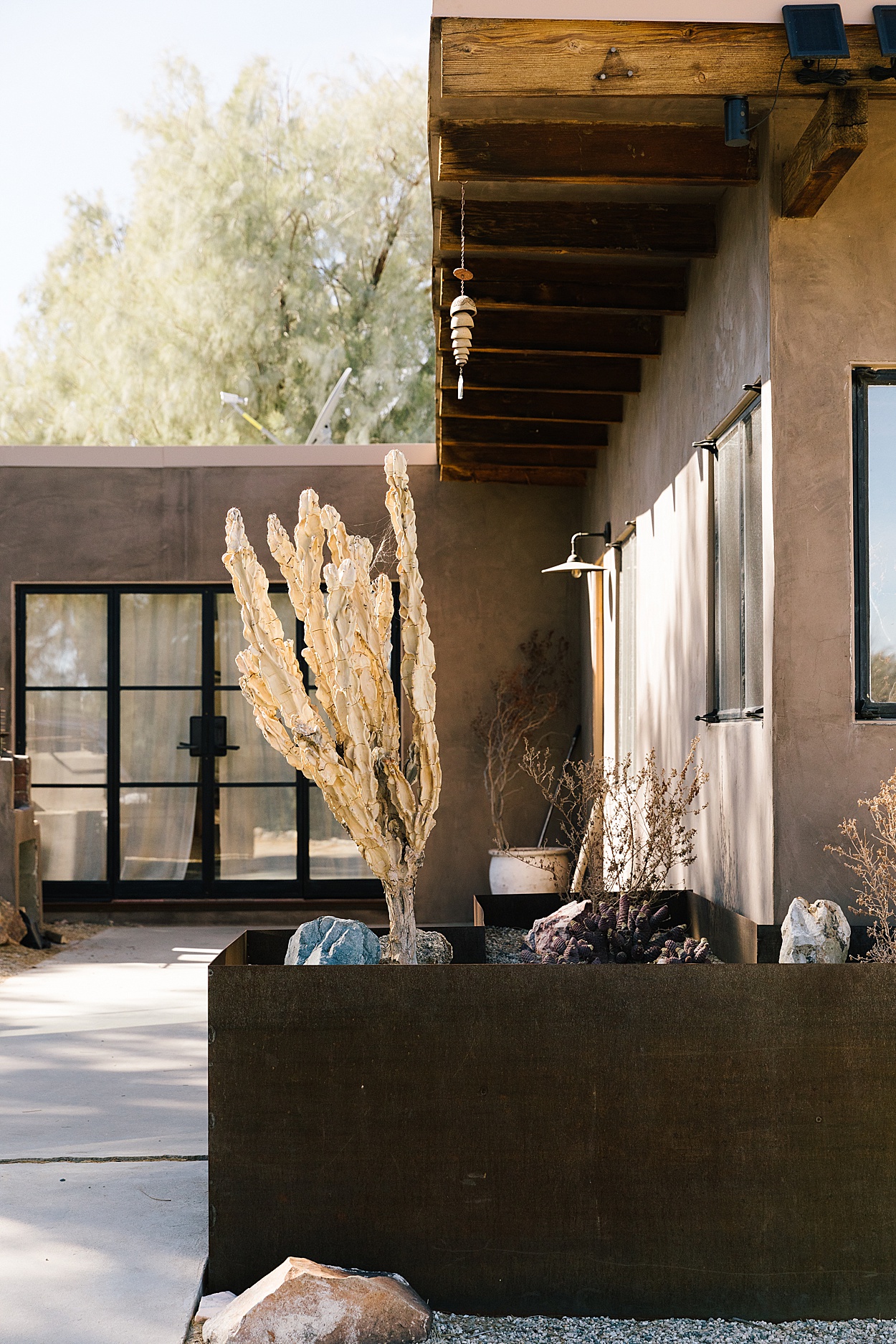 All images & words are copyright of Pampa, for any kind of use please contact us at hello@pampa.com.au for permission.