At the heart of our ethos at Pampa is sustainability and transparency. This is something we carefully consider in all areas of the business and we've been working hard to make the switch to healthier materials for our packaging and are excited to announce a few changes we've made.
Many Pampa textile purchases now comes in a complimentary calico market bag which we encourage you to keep and re-use. Strong enough for the farmers market and easy to throw your essentials in for the beach, hang it up on the back of your door or keep it in the car, you never know when it may prove useful. The oversized calico bags we use to package our rugs can have a useful second life as a laundry or storage bag. If a Pampa product is sent in a bag, it's a biodegradable bag for you to compost.
Our ceramics are now wrapped and protected with die-cut Kraft paper that creates a honeycomb-like structure and provides ample cushioning for our delicate objects.
We use cardboard boxes and compostable bags from Better Packing Co. to ship your orders and have just switched to printing our stickers onto recycled and compostable paper that is also printed with eco-friendly inks.
We're always considering our impact at Pampa, and we're really happy to have been able to make these changes to our packing processes.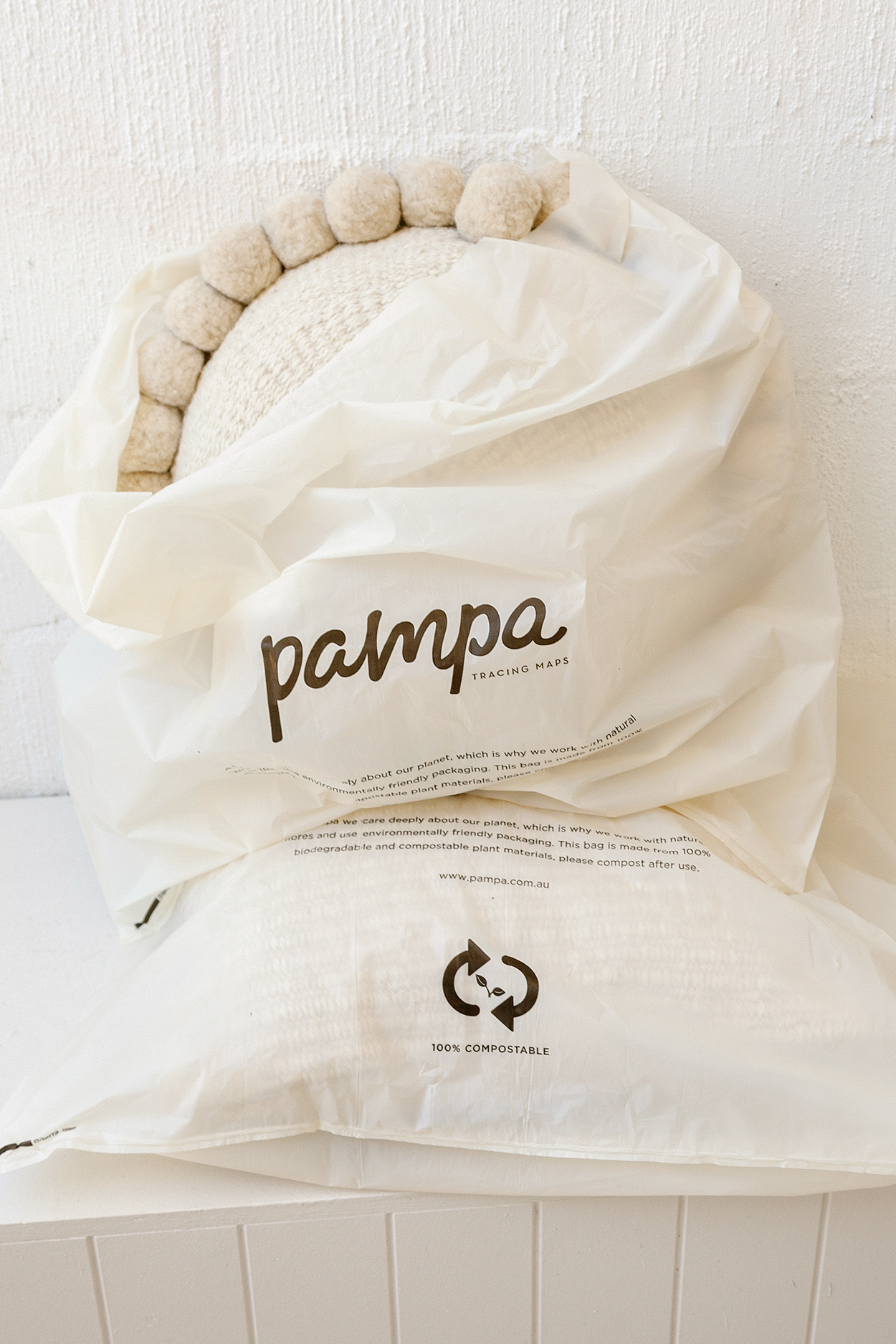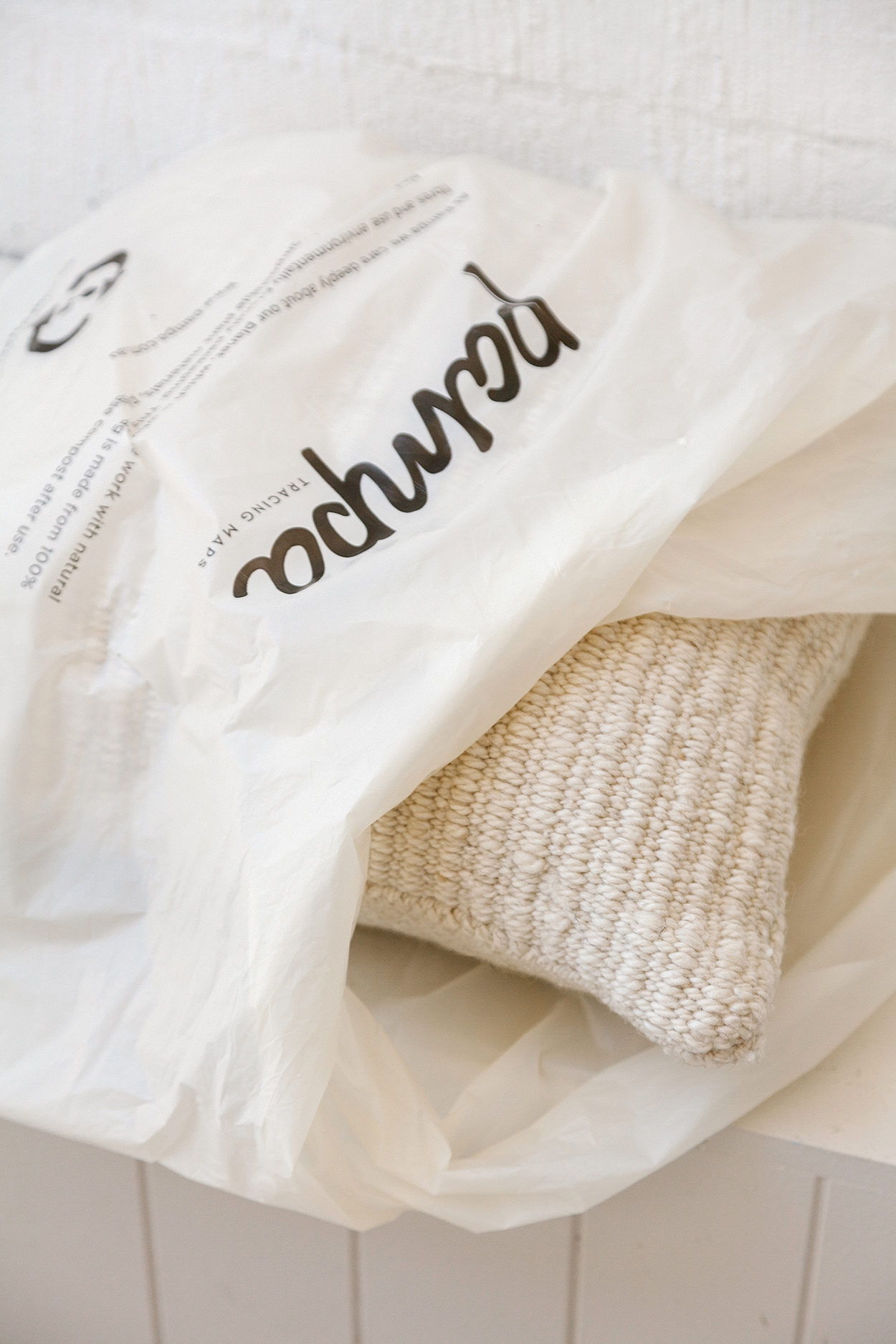 *All images & words are copyright of Pampa, for any kind of use please contact us at hello@pampa.com.au for permission.