When Di Yee, a creative whose life has revolved around the art of storytelling, was designing her forever home, she took the time to write a chapter on how she had lived in the past, her experience with home in present and what she saw for herself in the future.
What resulted is a thoughtful Japandi style home that greets you with the feeling of coming home to oneself. Nestled amongst the rolling greenery of a country town with enough community, culture and creativity to fulfil even the busiest inner-city dweller.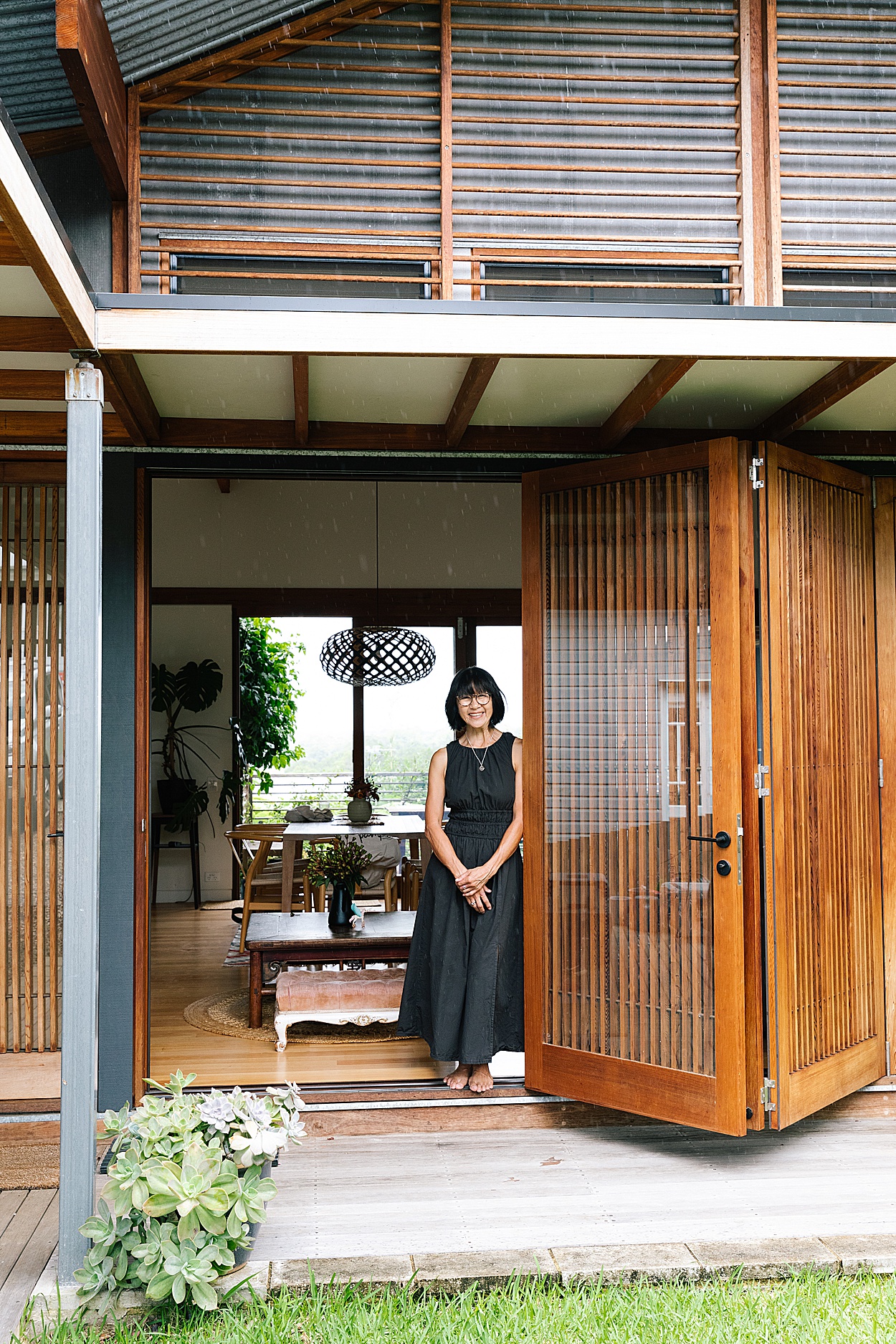 SHOP THE LOOK
1/ Danna Made to Order Rug  2/ QOM' #0252 Textile 3/ Monte Lumbar Cushion #13 4/ Youthful Essence Fine Art Print  5/ Porteño Carryall 6/ SIN Ceramics Infinity Knot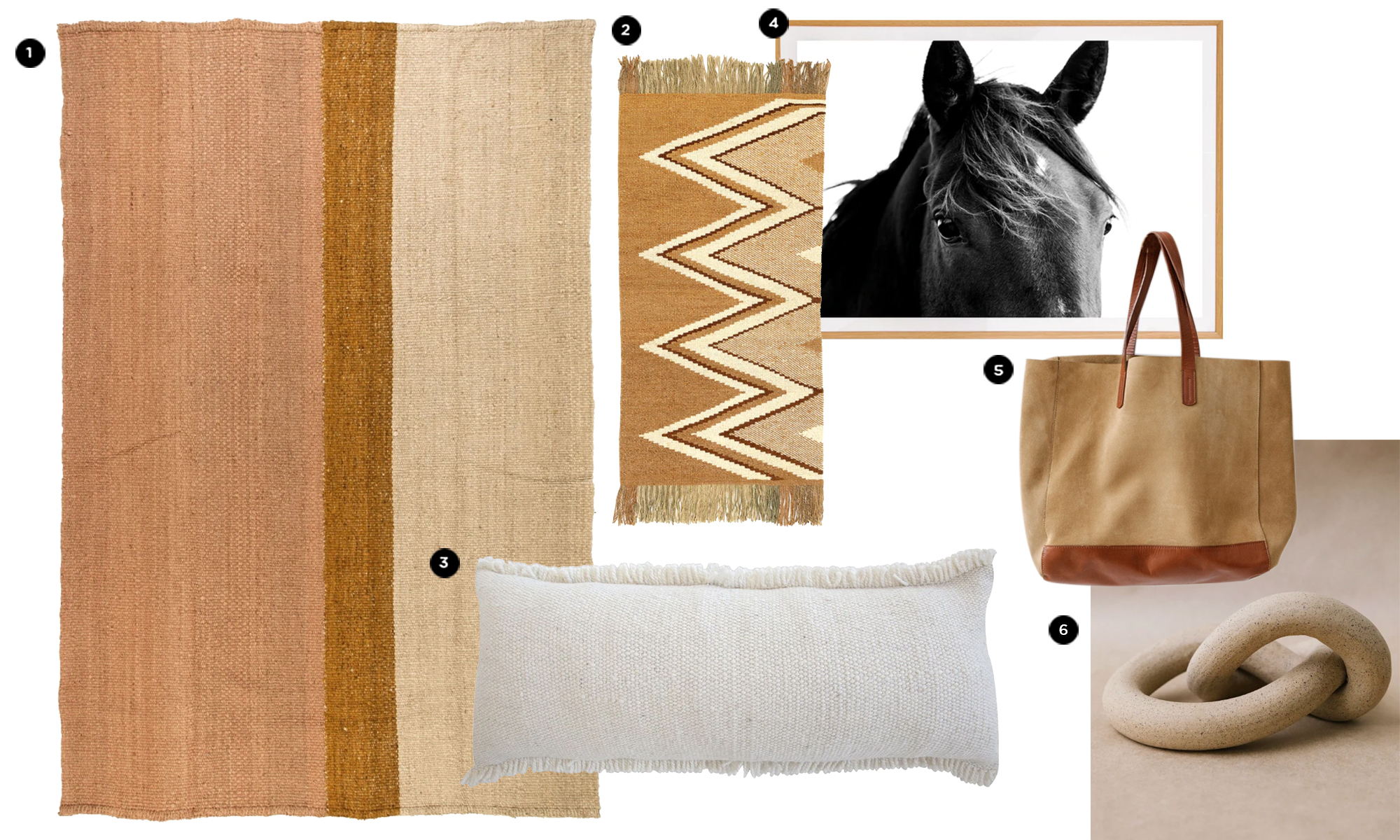 What does "home" mean to you?
My home is where I feel most at ease to create and dream or simply be in the comfort of familiar surroundings. A place where the things I love sit in harmony, and family and friends feel relaxed and happy.
How would you describe the feel of your home?
It's tranquil and calming. The house is built with natural and recycled timbers, nestled in a landscaped native – zen – rainforest garden, overlooking rolling hills. There are beautiful ever-changing vistas outside every window. I love being in the bright open spaces, appreciating the clean lines and shifting shadows of the interiors as the sun moves across the sky. Life feels unhurried and peaceful here.
You have a few Pampa pieces in your home, which is your favourite and why were you drawn to Pampa?
You can see and feel the artistry that goes into each creation – how nature inspires their designs. Each one of my pieces adds an earthy, relaxed elegance to my home. My Monte rugs ground me. My cushions invite me to relax, and the soulful Horses images evoke a sense of primal grace and protection from where they hang on the walls. Pampa's philosophy of reviving lost traditions through supporting indigenous artisans just makes me feel better about having these beautiful heirlooms in my home.
Your home has such an intentional feel to every element of the design. Can you let us in on the process a little bit?
I wanted to build a home filled with natural light that created a feeling of comfort when you walked through the door – with sustainably built architectural elements that spoke of art, nature and simplicity.
In designing the house (with TAKT architects), I thought about how I'd lived in the past, my needs of the present, how I wanted to live in the future. I took note of what I was drawn to aesthetically, and imagined a life with balance and harmony in my surroundings that gave me peace within myself.
The result is this modern 'Japandi' style house of clean lines, bright spaces and light colours – a perfect blend of form and function. It's a modular built structure that's been customised with bespoke features in the details and joinery. The architectural elements quietly frame the natural surroundings, so there is a sense of flow and connection from the inside out. With plenty of nooks to relax and a large kitchen for family gatherings. It's cosy and homey and hard to leave.
You have lived and travelled all around the world. How did you end up in the Northern Rivers?
I was born in New Zealand, and lived in Sydney for 30 years or so. I was privileged to work internationally as a TV commercials Director and experience production through different cultures. But I was always restless on my return to Sydney. I wanted to change my hectic lifestyle. Everything fell into place when Della May Plum was born 5 years ago. Then Posey Mac came along. My daughter Holly has lived here for over a decade and now has two beautiful daughters with her husband Nich. So by settling here in Bangalow, I am now Di Di Por Por around the corner to delightful Della and precious Posey. This is the best adventure of all.
Can you tell us a little bit about your journey into a career in film?
I've always loved design, story and the moving image. I studied visual communication and graphic design in New Zealand a few lifetimes ago, then started a career in advertising as an Art Director. After emigrating to Australia in the late 80's, I began directing commercials which is a great pathway to learning the skill of communicating a message or micro story in less than a minute. I am now in a place where I'm compelled to write my own stories. I have discovered a vibrant thriving community of like-minded creatives and film makers right here in the Northern Rivers thanks to Screenworks. A new journey has just begun.
You also now have a thriving handmade dumpling business in the Northern Rivers, Dumpling Baby. We are huge fans, they're our go-to easy Friday night dinner! What is your inspiration behind Dumpling Baby?
My grand daughters, Della and Posey inspire me everyday! And my mum who was an incredibly talented Chinese home cook. When Covid put an end to travel in March 2020, I found myself twiddling my thumbs in my kitchen, so I put them to good use and started making dumplings for my family. Then friends and neighbours tried them. Now they're stocked in local artisan food stores across the Northern Rivers. I'm so happy to have a product out there in the community that people genuinely enjoy. I still feel the spirit of my mother guiding my hands when I tuck those little dumpling babies into their cradles!
You have mentioned previously that you feel you're undergoing an evolutionary full circle journey. How does where you see yourself now tie into your journey?
Coming to the Northern Rivers to live has been a coming home to myself. I was born and raised in a traditional Chinese way on a market garden in a provincial New Zealand town. As a rebellious teenager, I wanted to get as far away from that to find other ways to live. Now I'm a grandmother, I'm grateful for the hard working ethic my parents instilled in me, my Chinese heritage and the culture that runs deep in my blood. So finding the way to express what that means to me is a daily intention. This happens when I'm cooking for my family, or writing or filming or walking in nature. I like to think that I'm giving back to the next generation and in the process, honouring the ones that came before.
What are some of the things you enjoy most about living in Bangalow? Can you share with us some of your favourite things to do in the area?
It's a vibrant little country village that isn't lacking in anything. There's great food and friendly people. The sense of community in my neighbourhood is something I never had living in the inner city. The surrounds are beautiful here, with stunning beaches nearby. I love exploring the farmers markets, supporting local growers and makers, discovering art, long chats over good coffee or a glass of wine. Bangalow is a special place, and I feel lucky to call it home.
You seem like you always have a few irons in the fire. Are there any new projects on the horizon for you?
I'm always cooking up ideas and projects to keep busy! Apart from the adventures of Dumpling Baby, I'm writing a fictional memoir and developing a film script on the subject of family and the healing power of food… it's a long road and a long time coming!
Photos:  Victoria Aguirre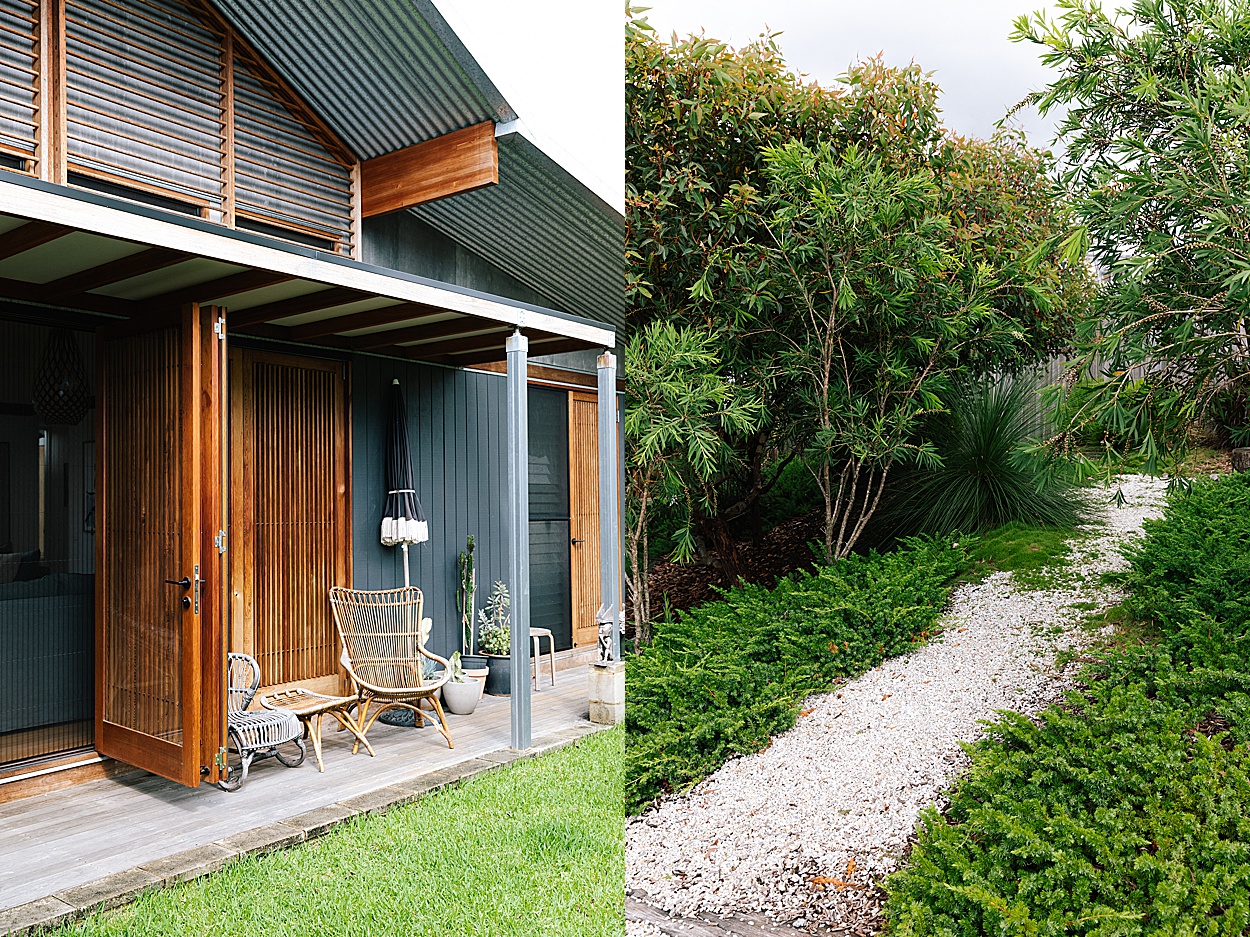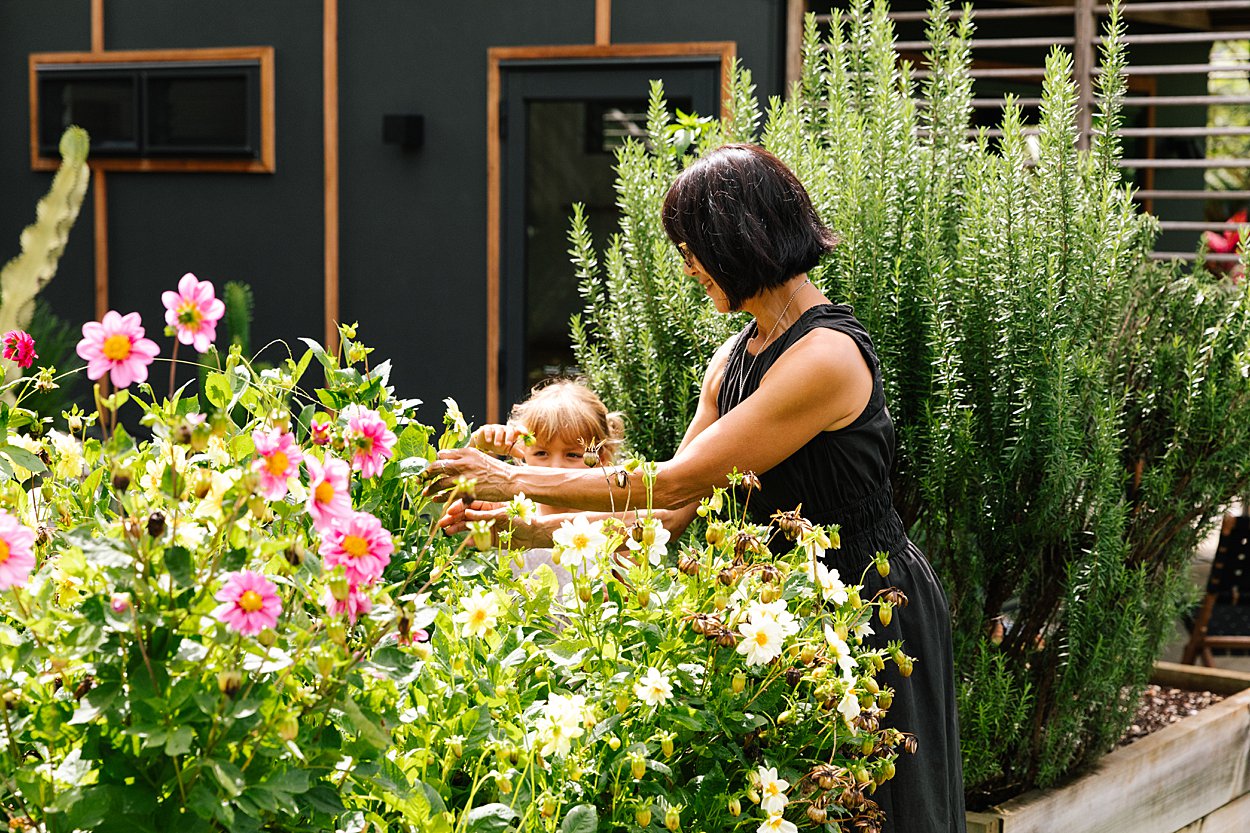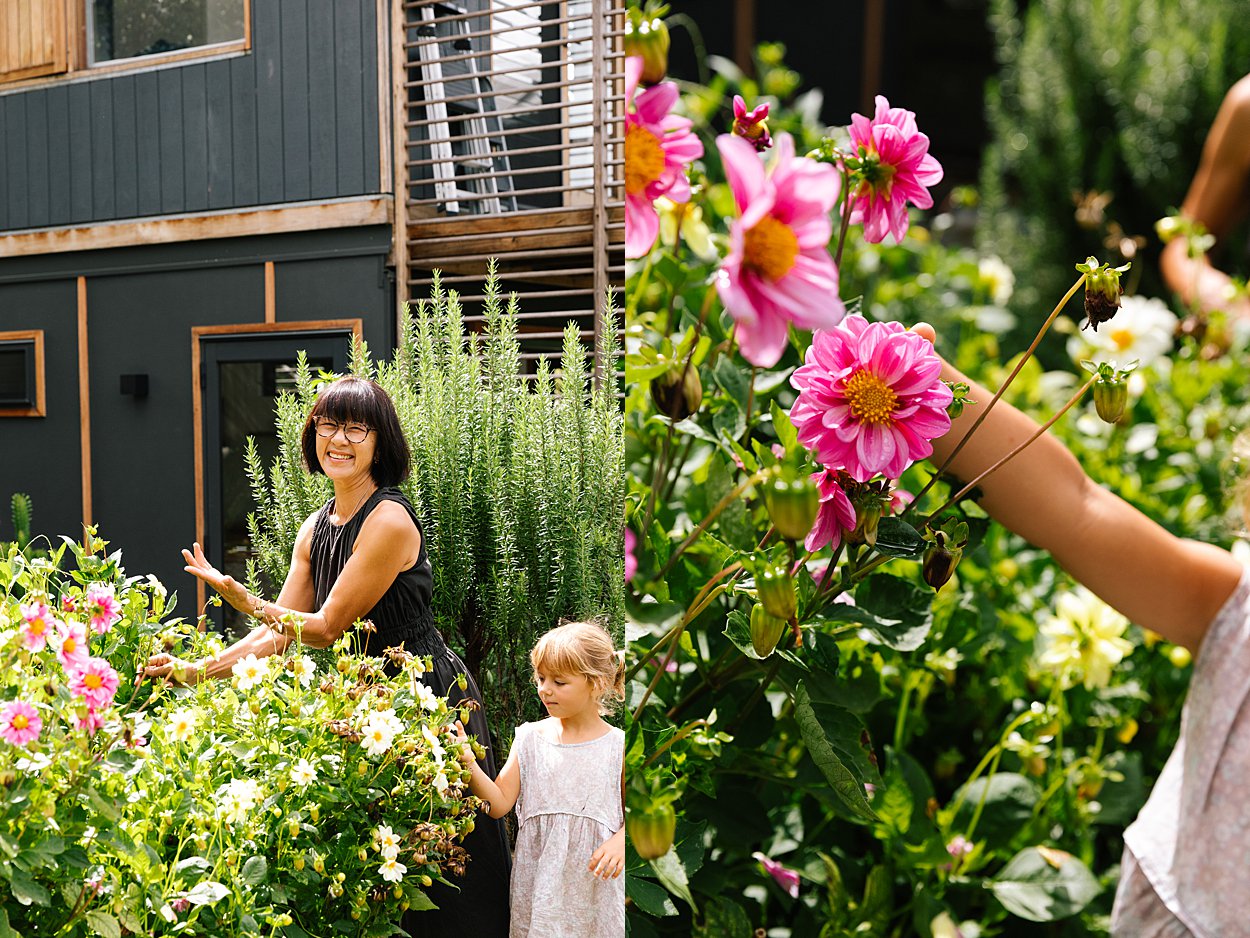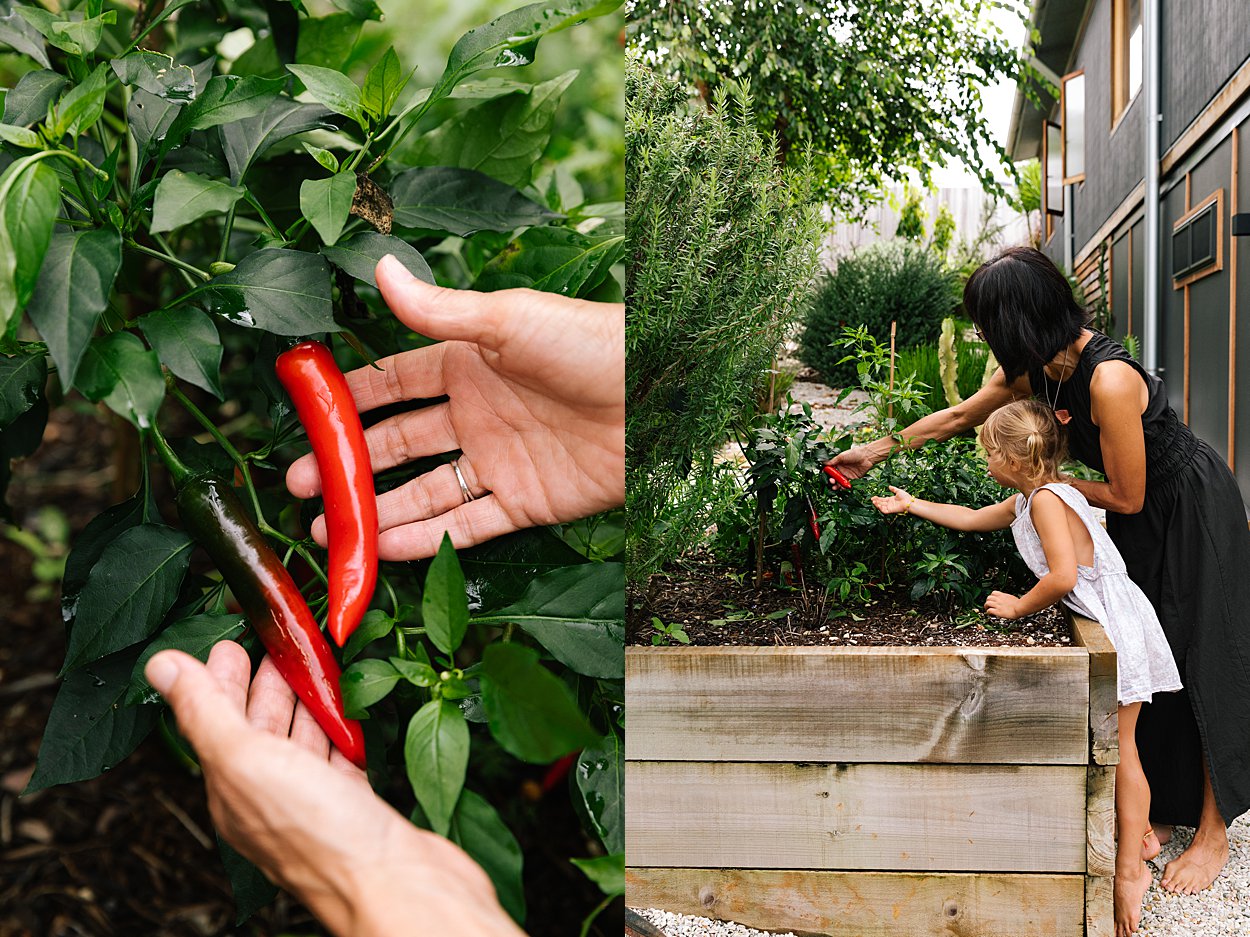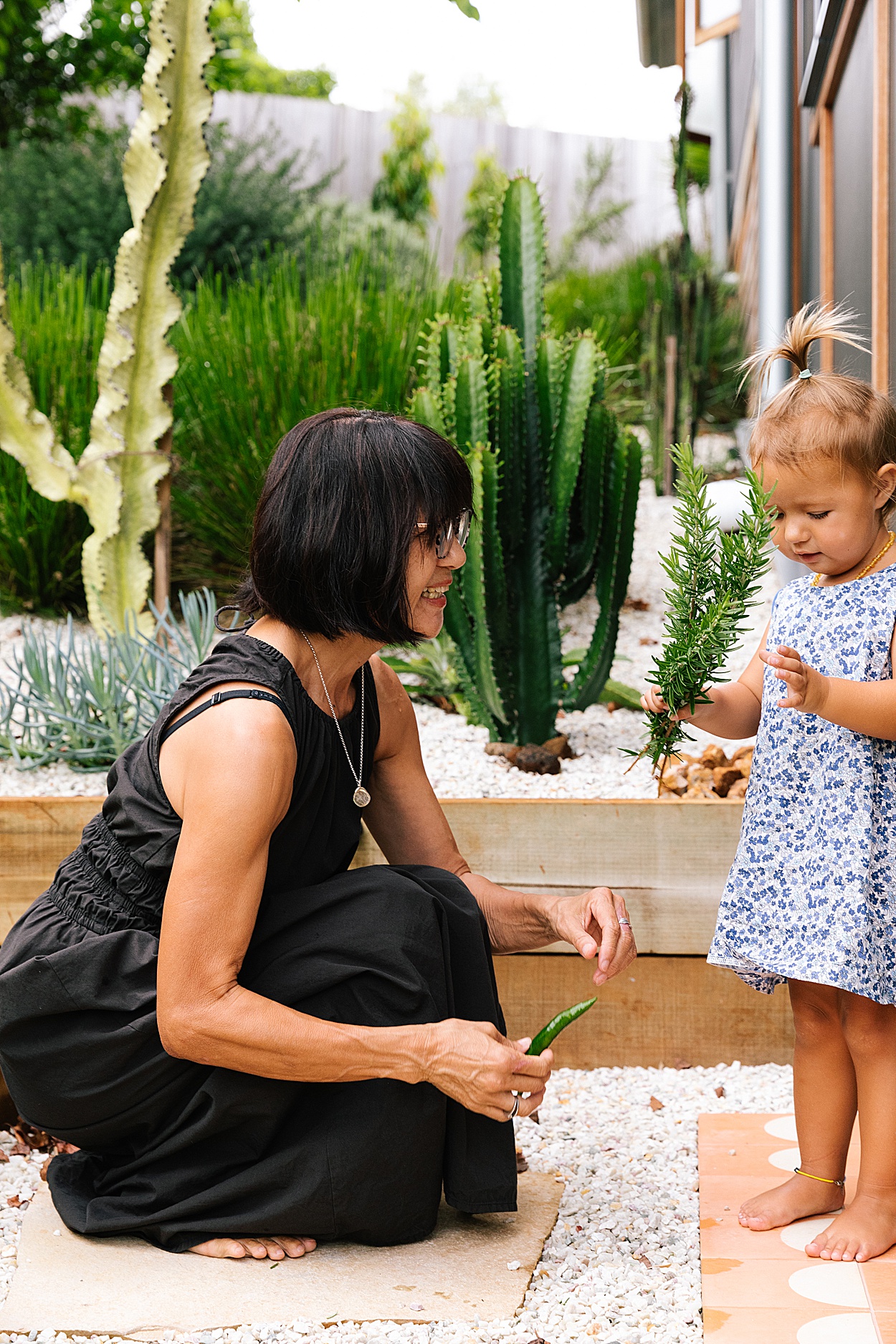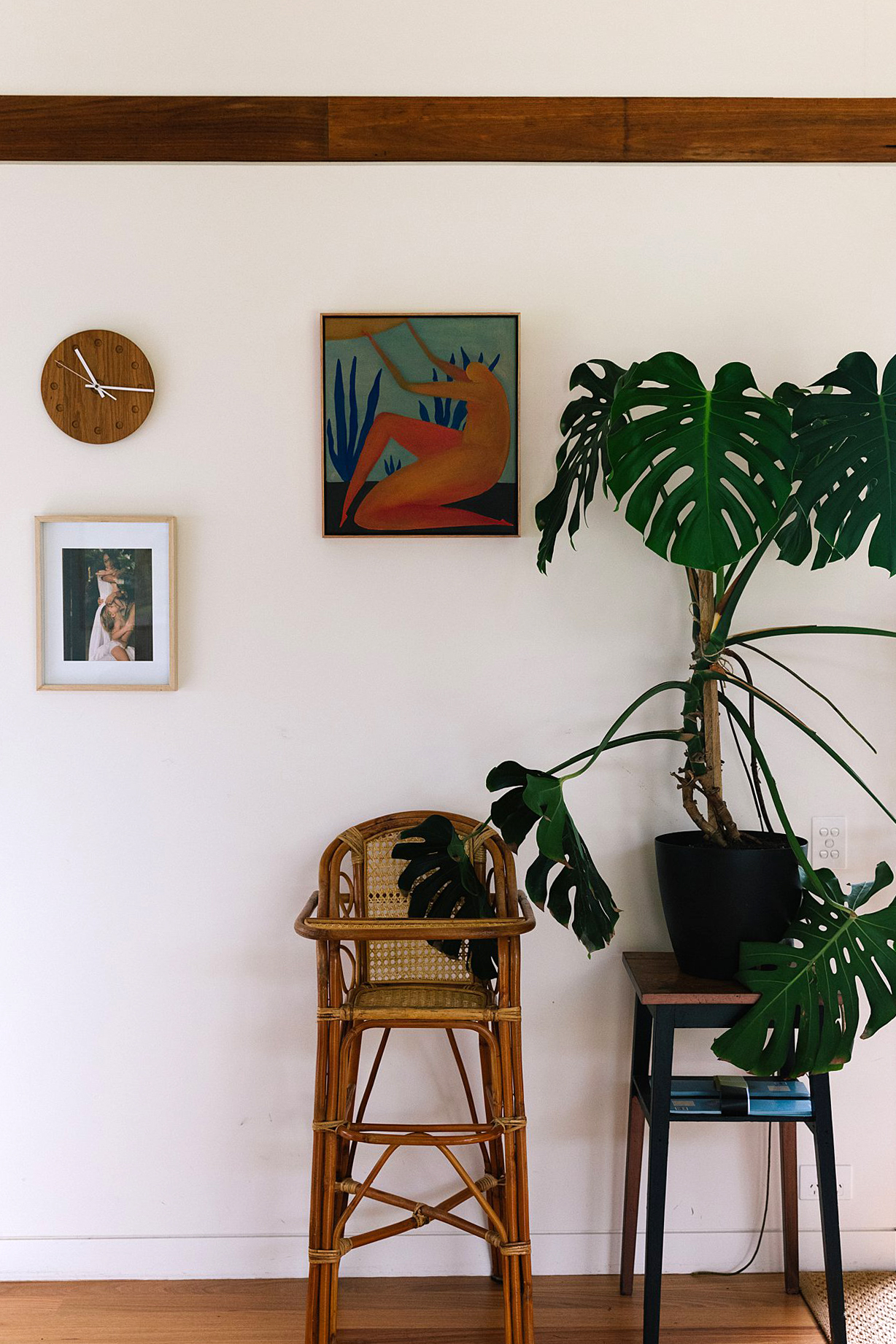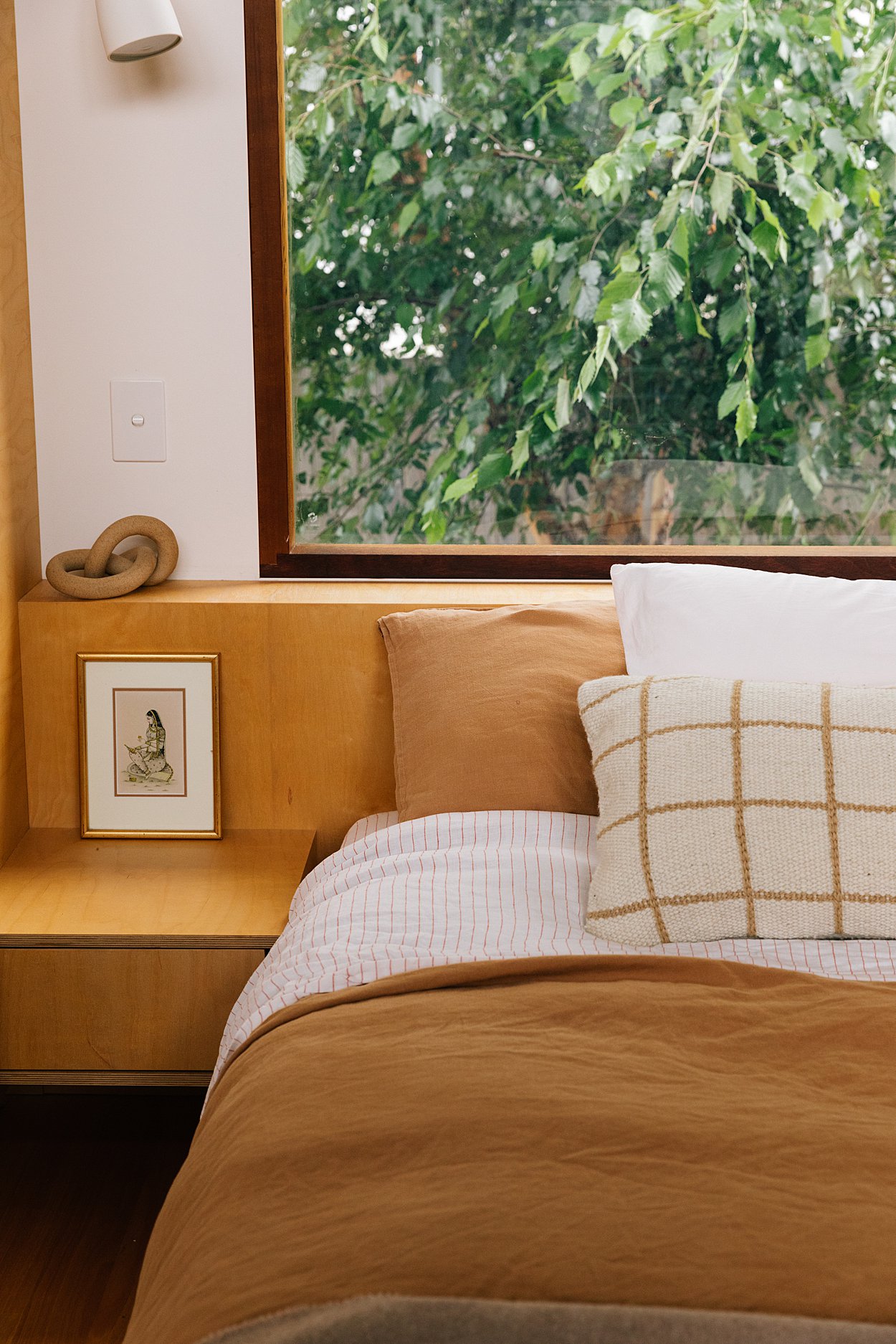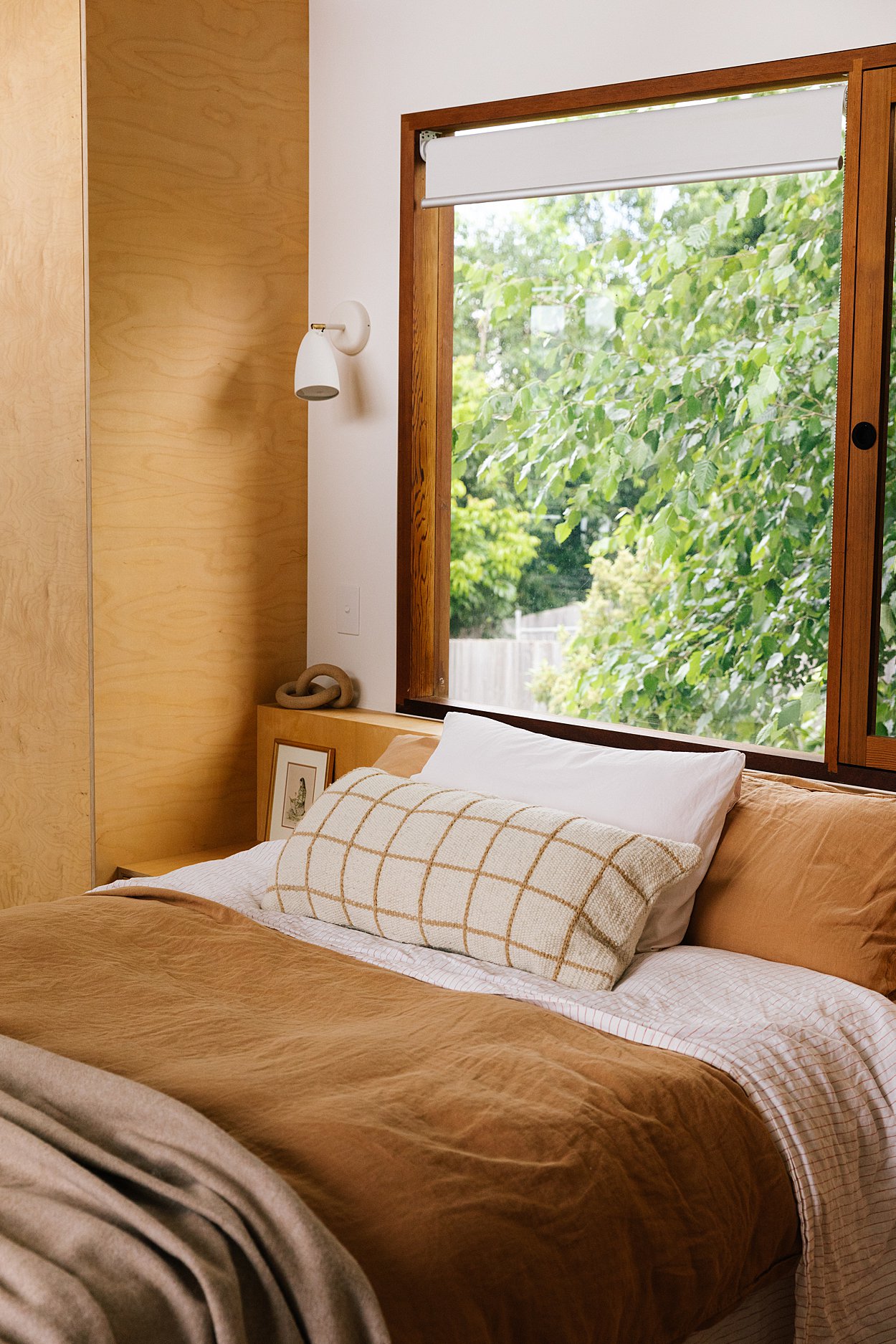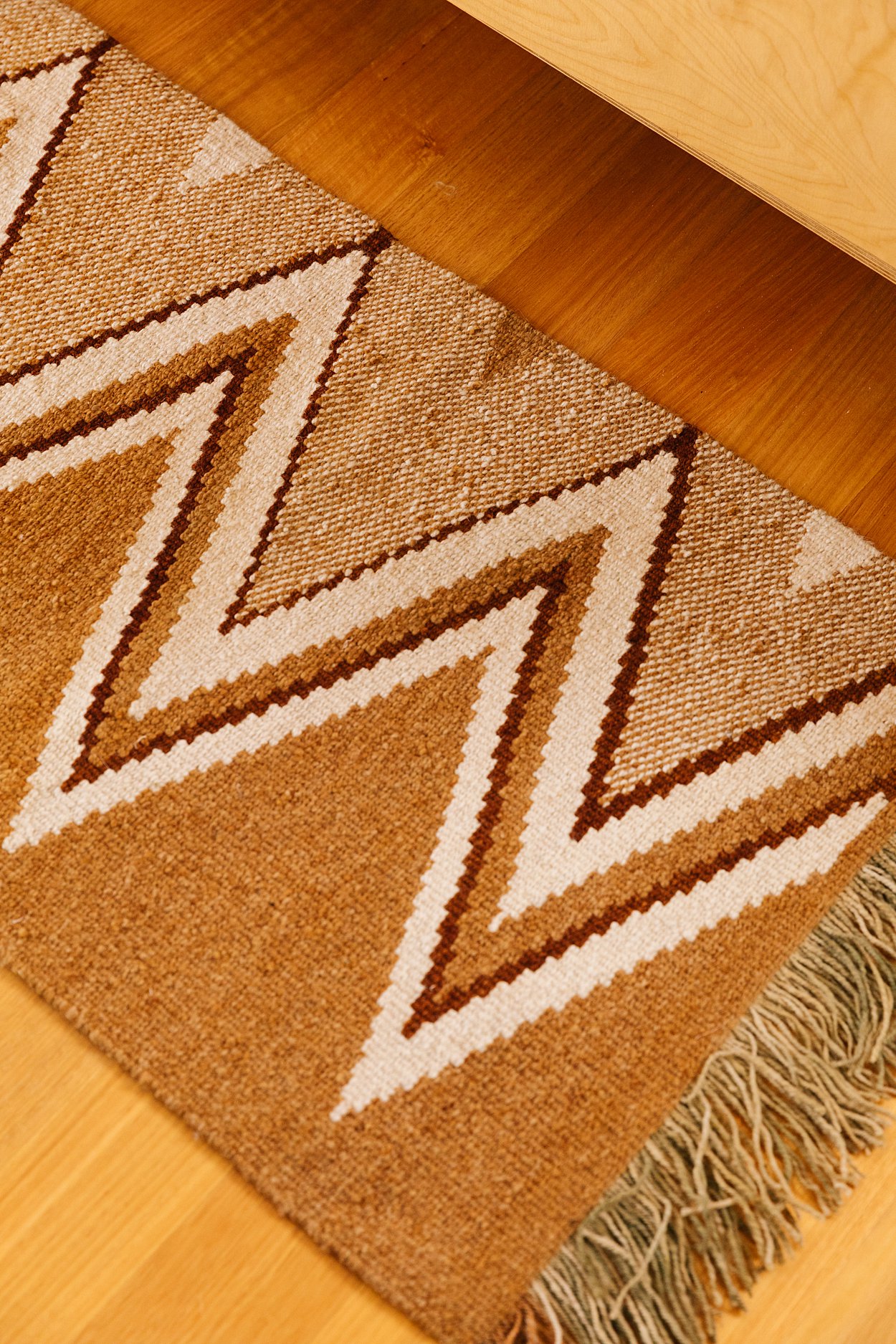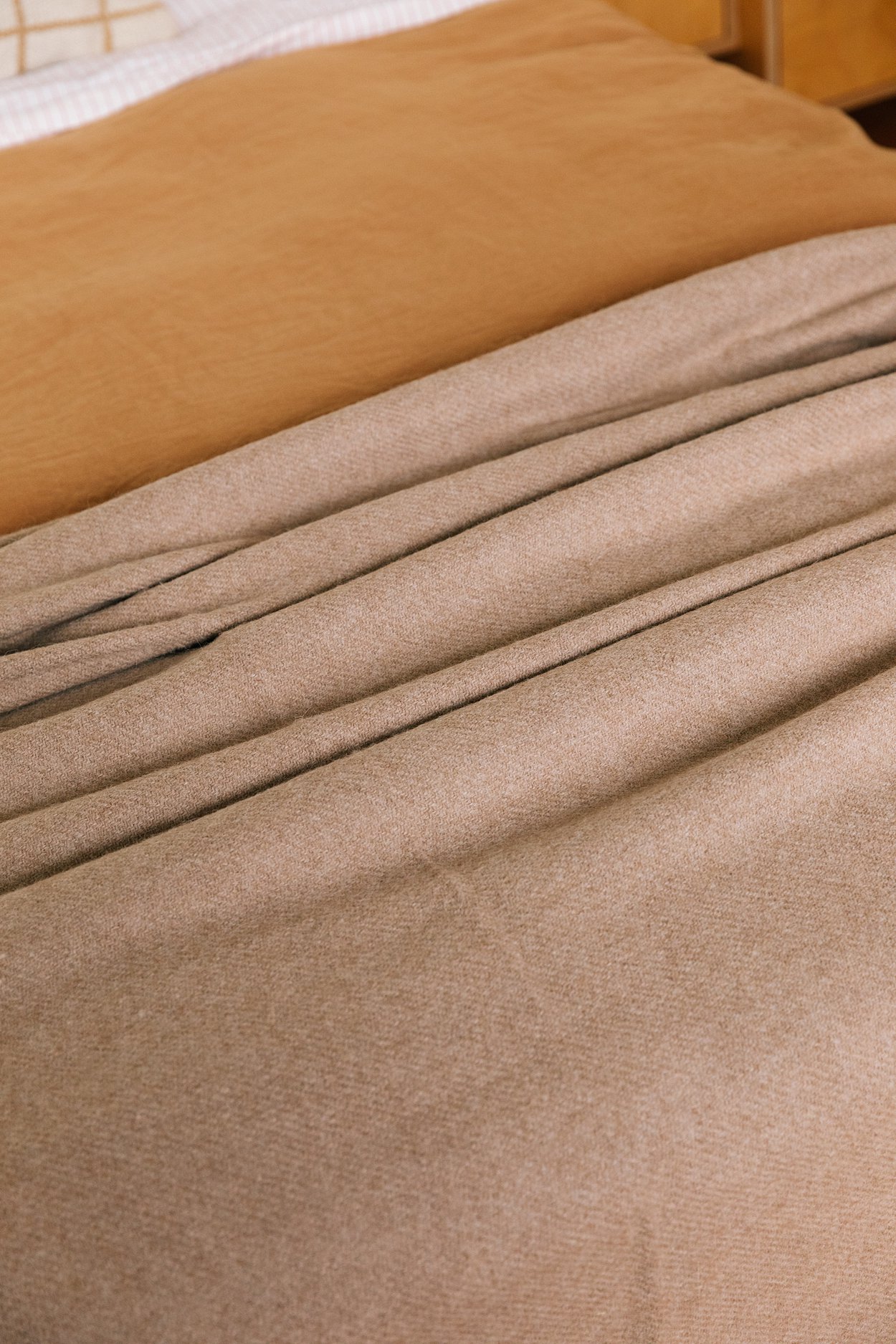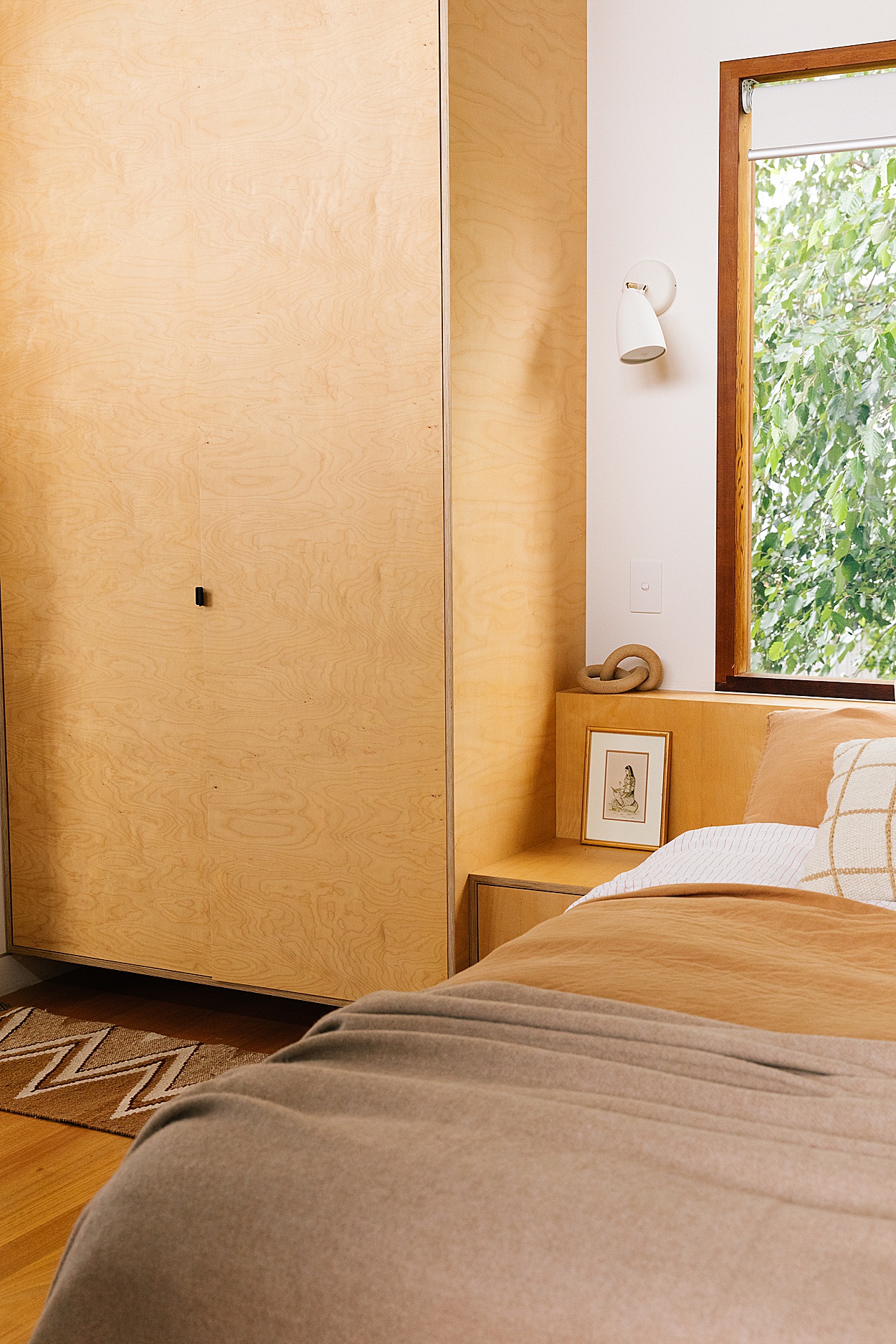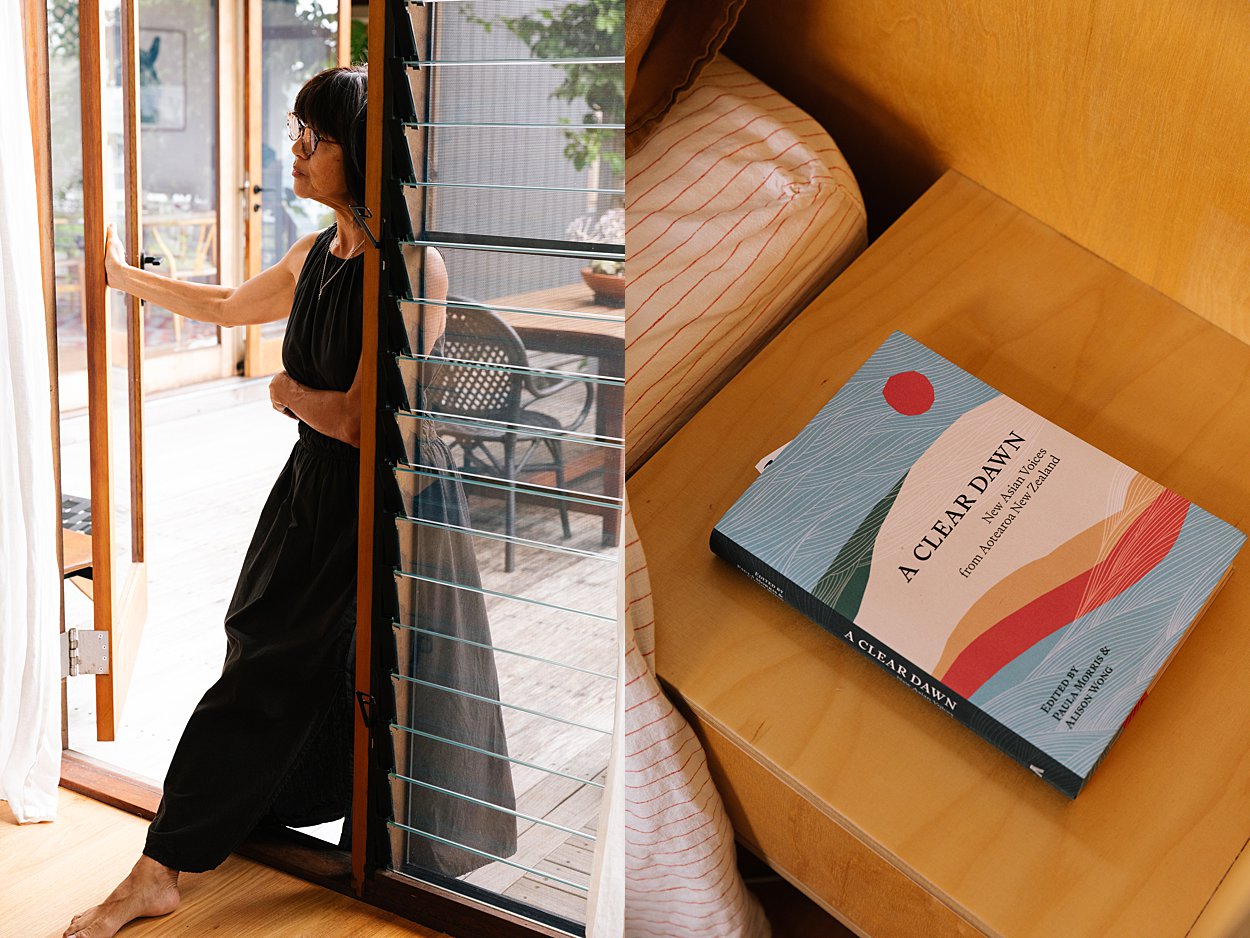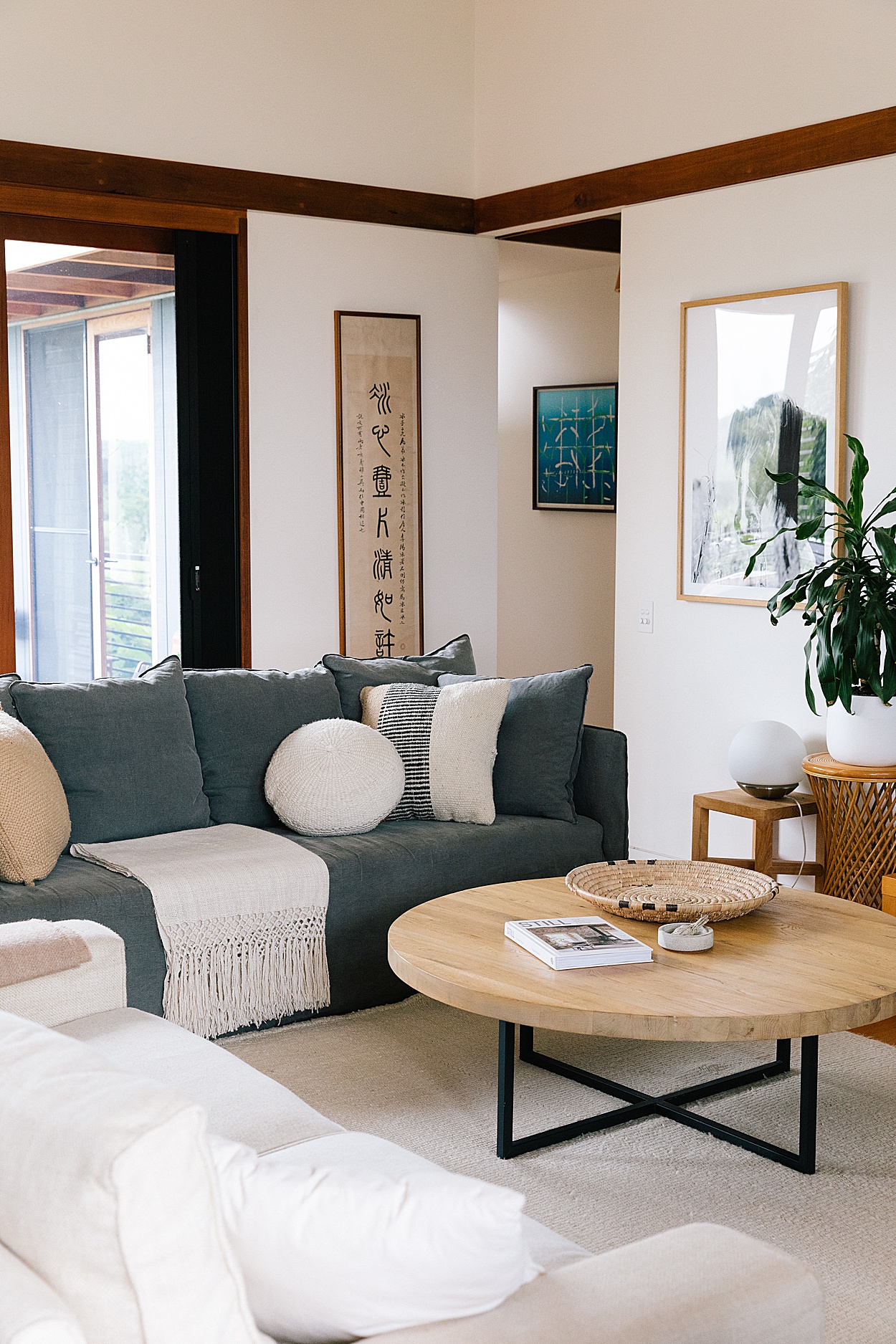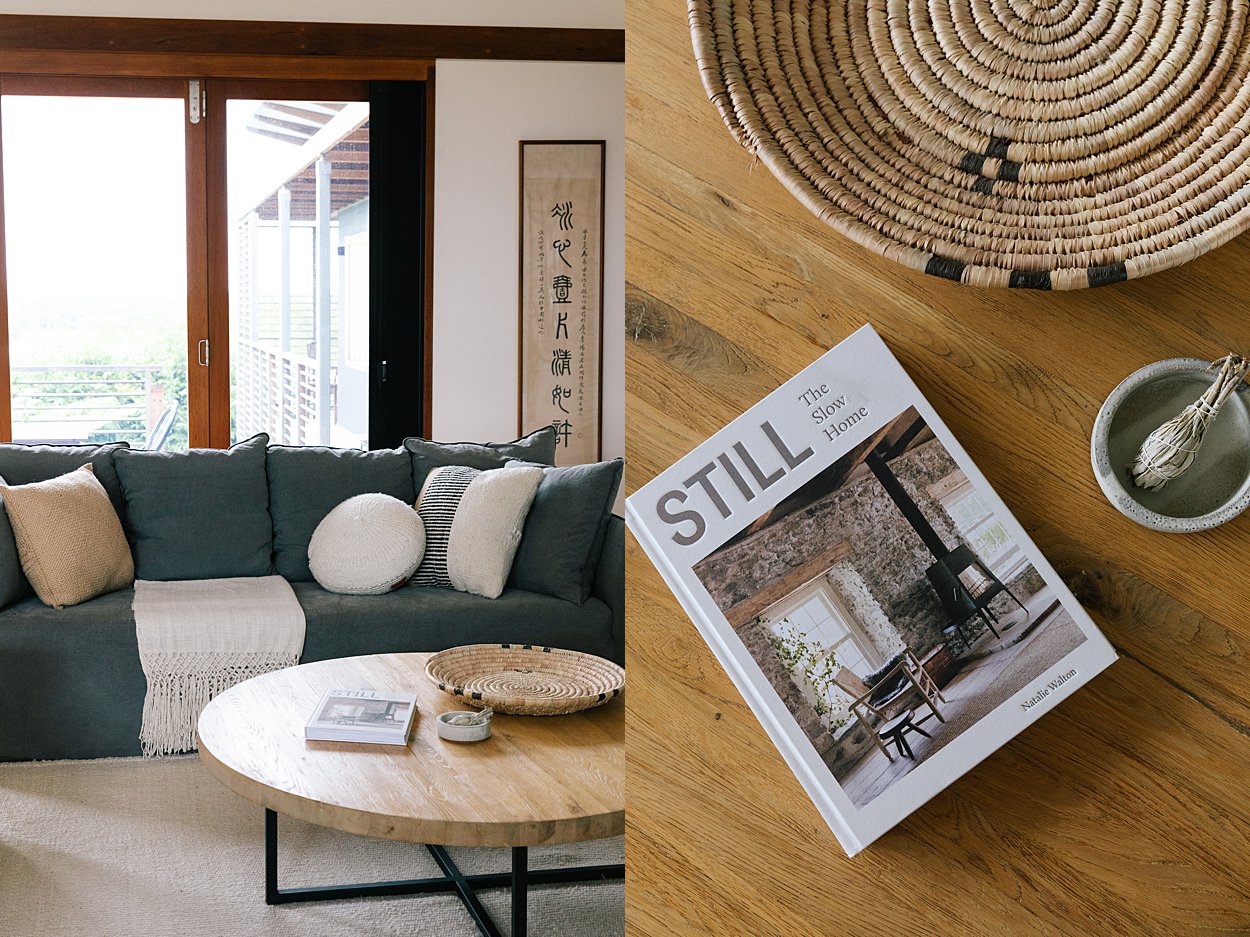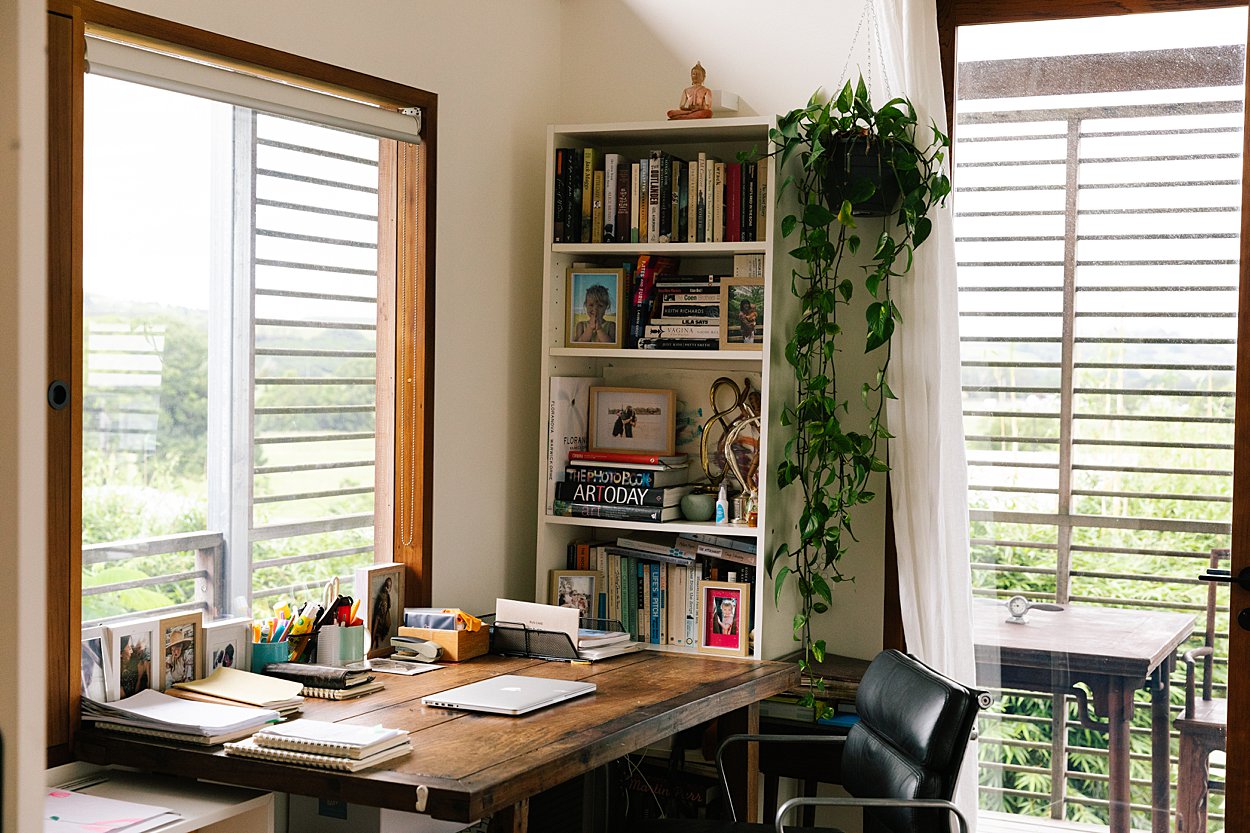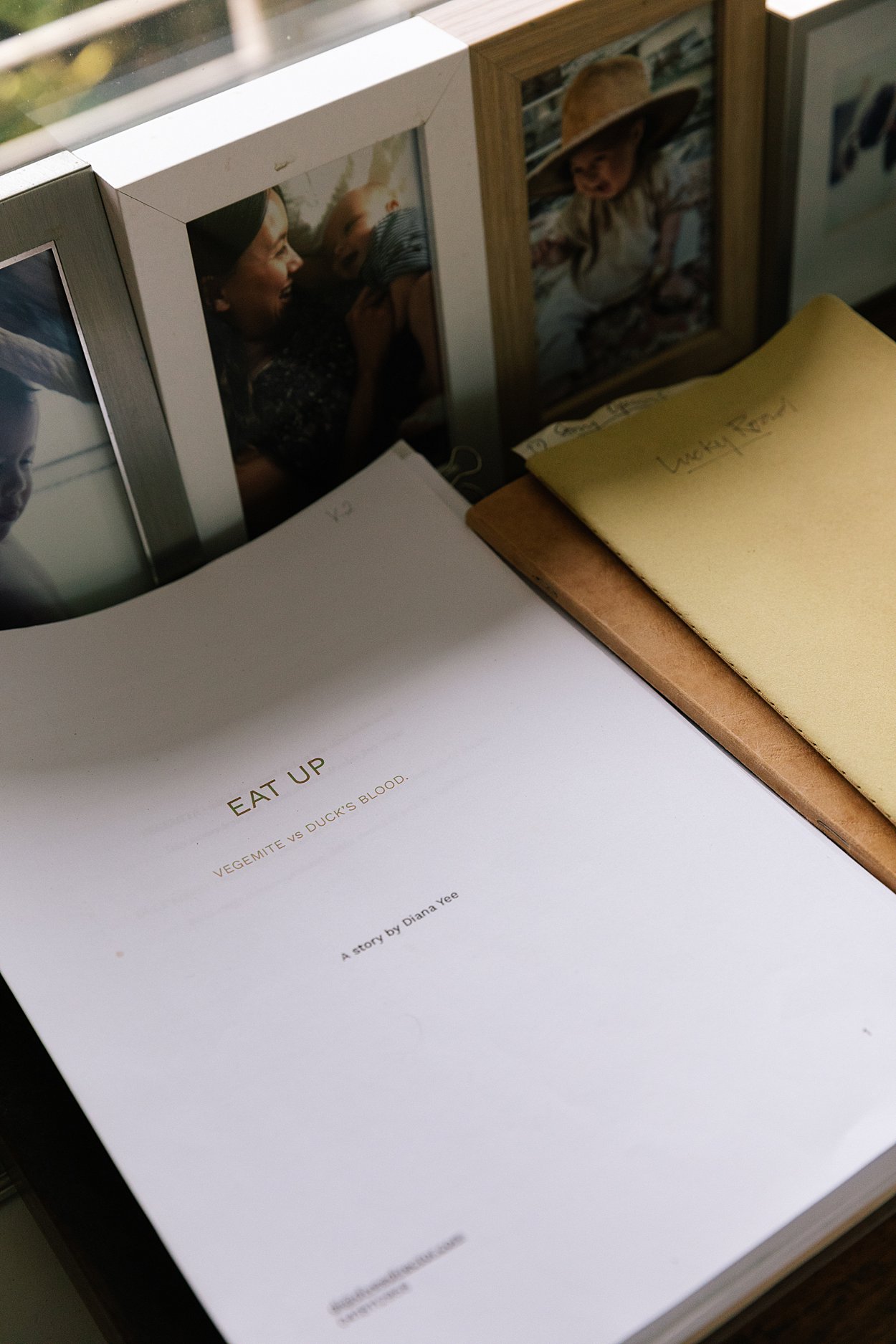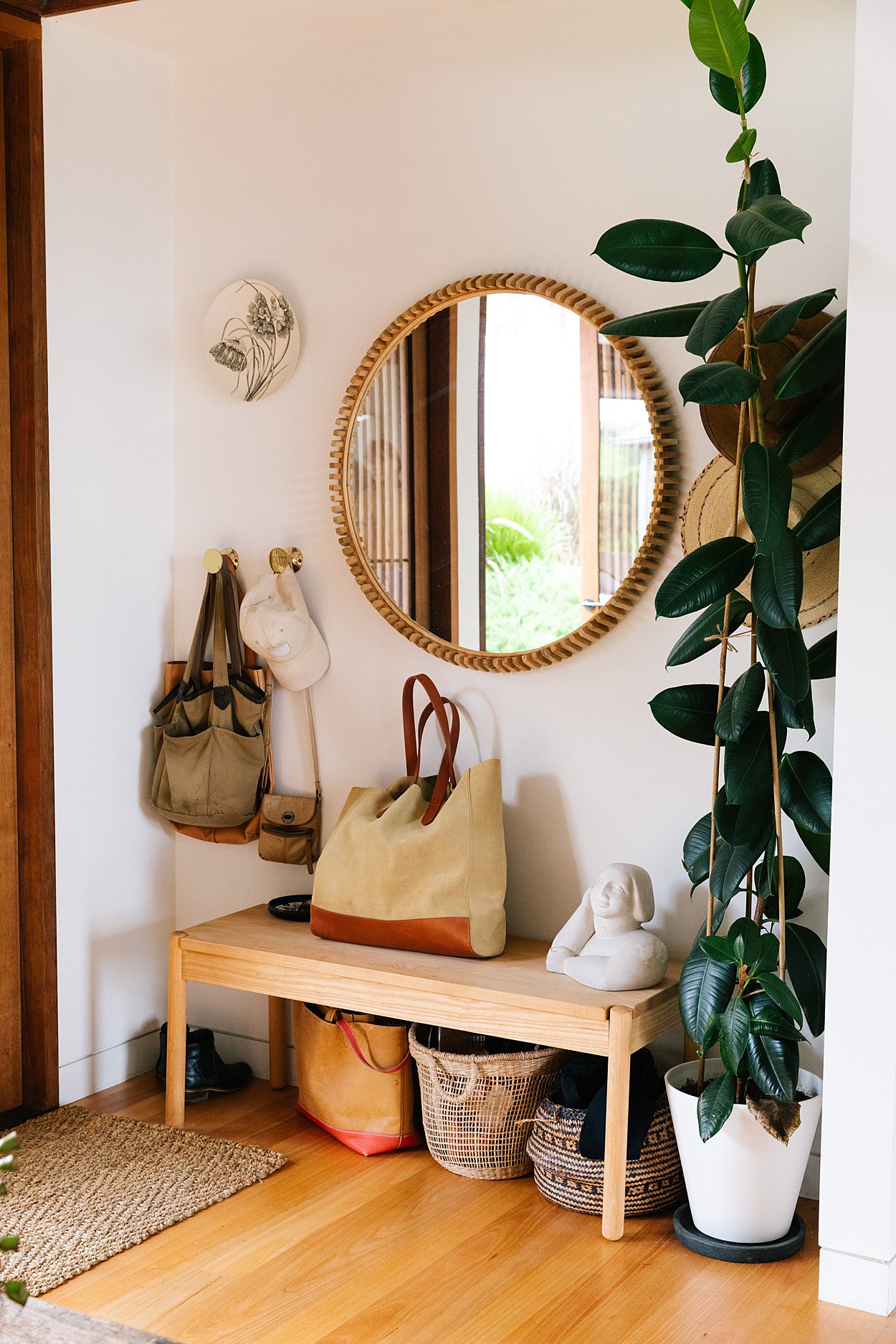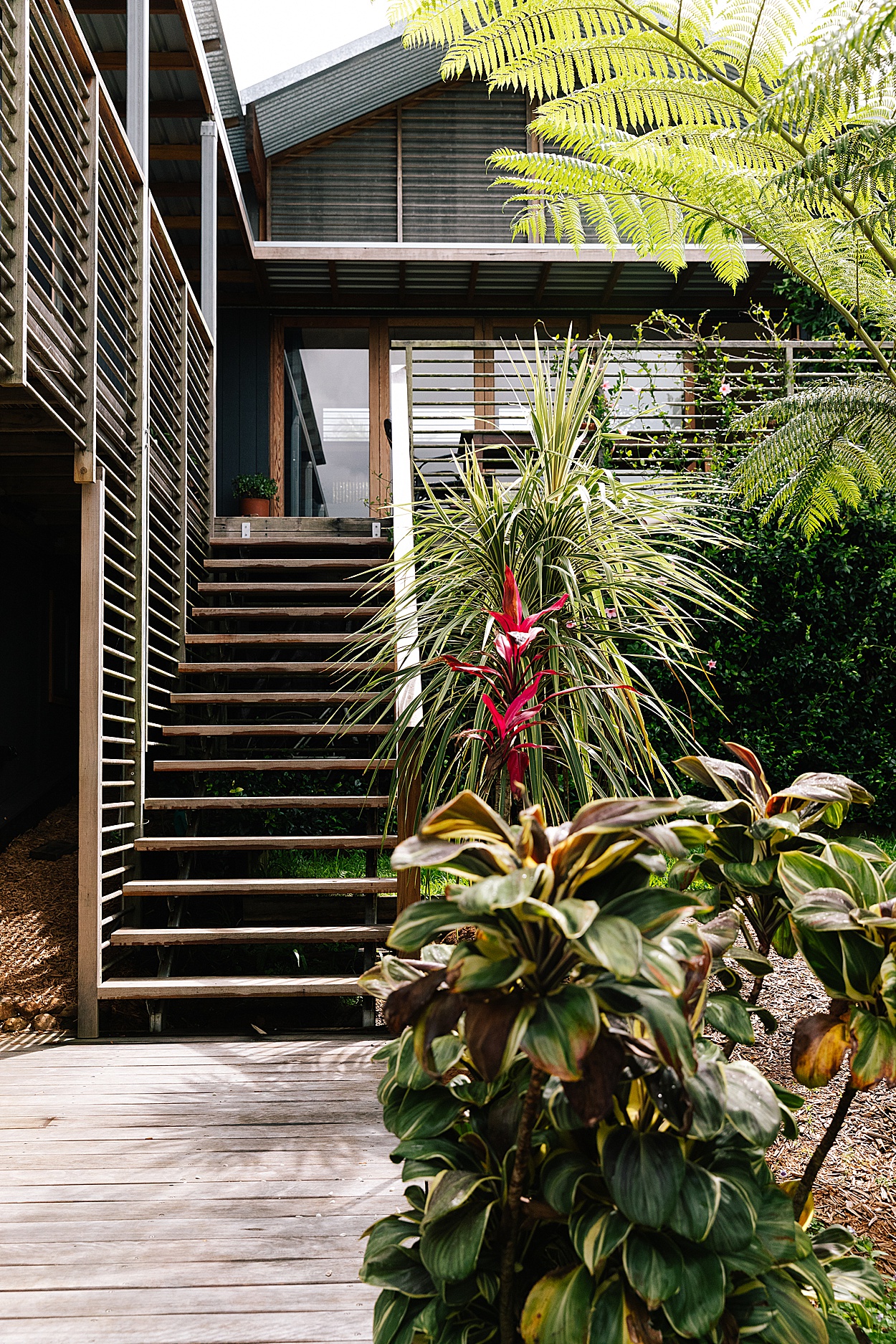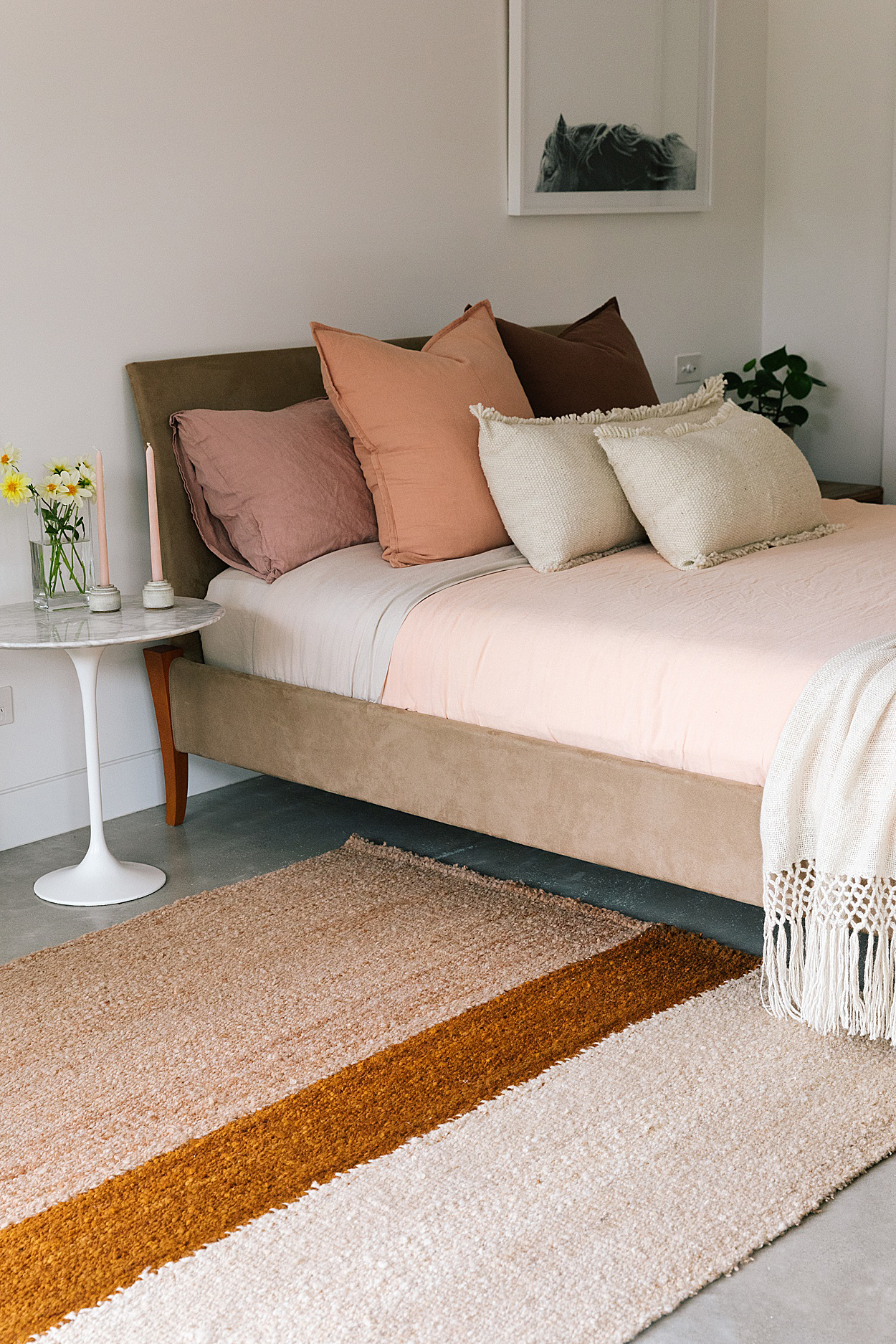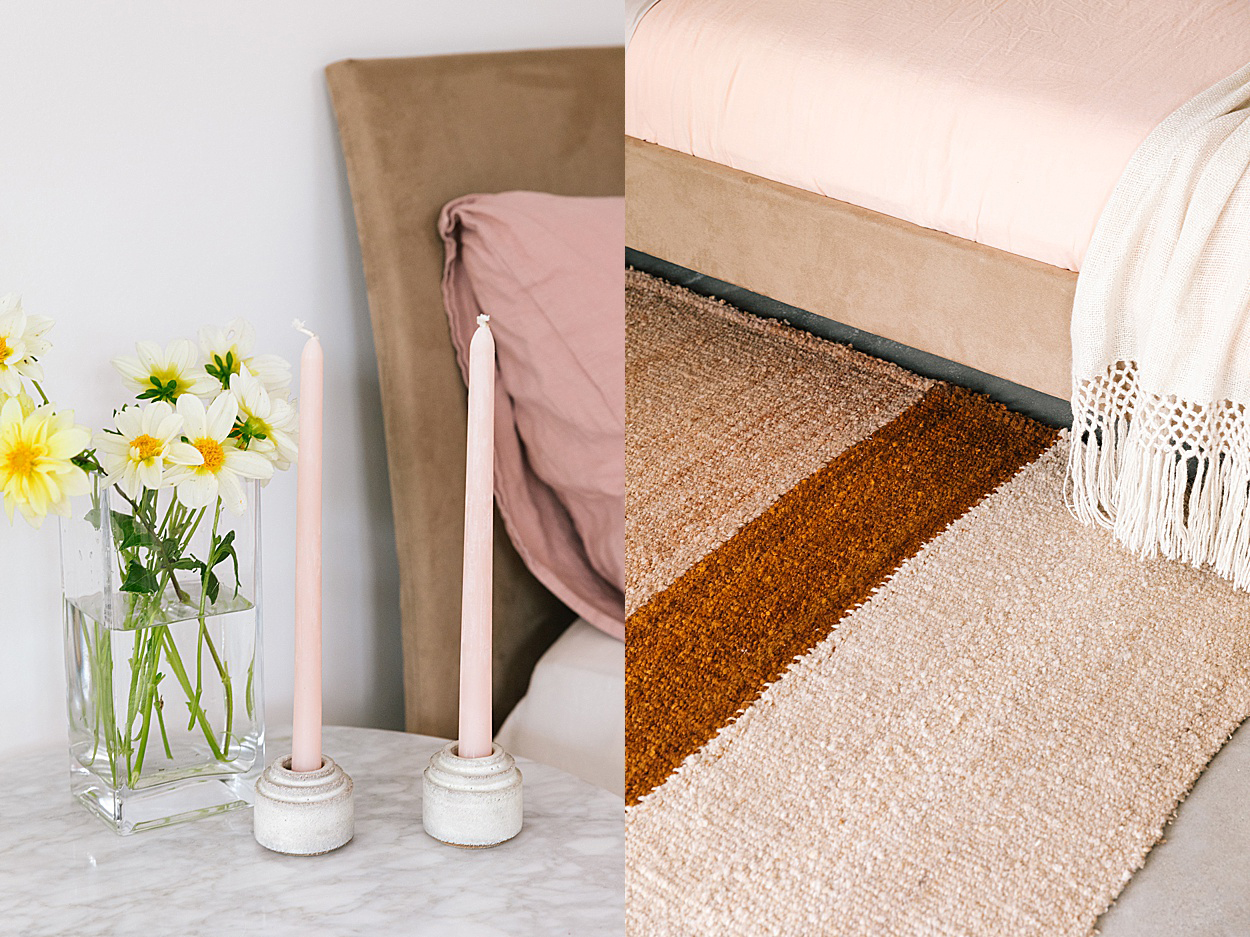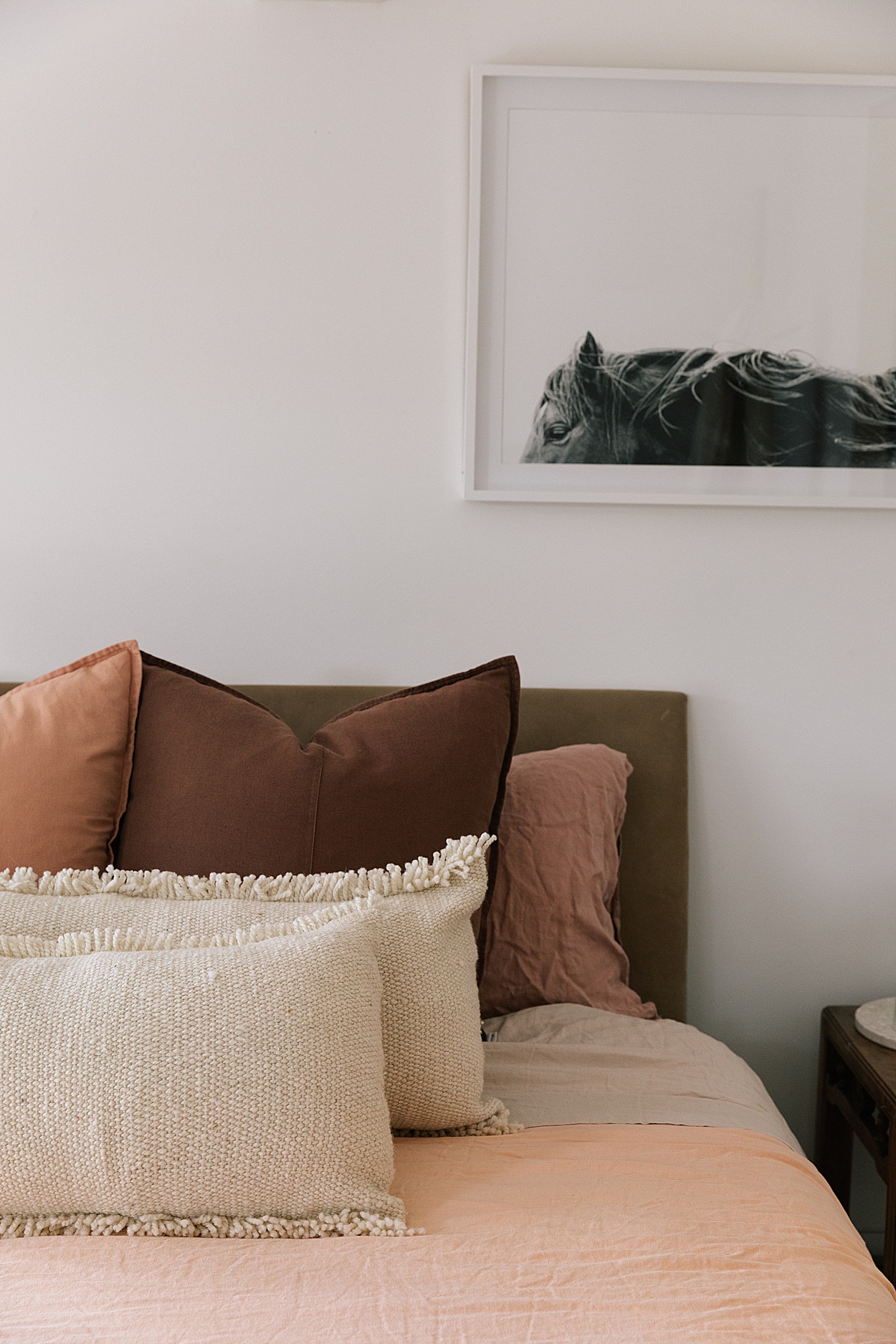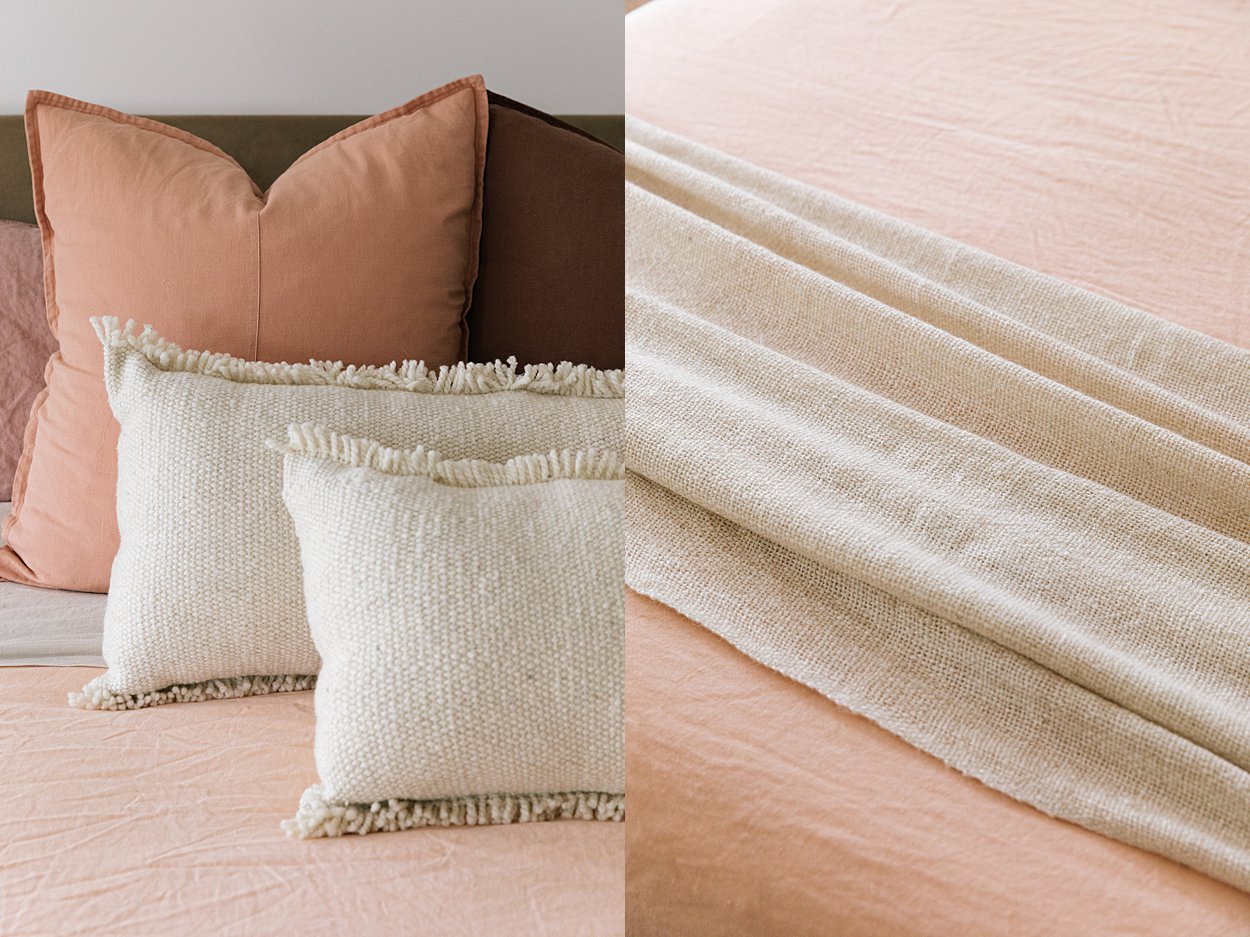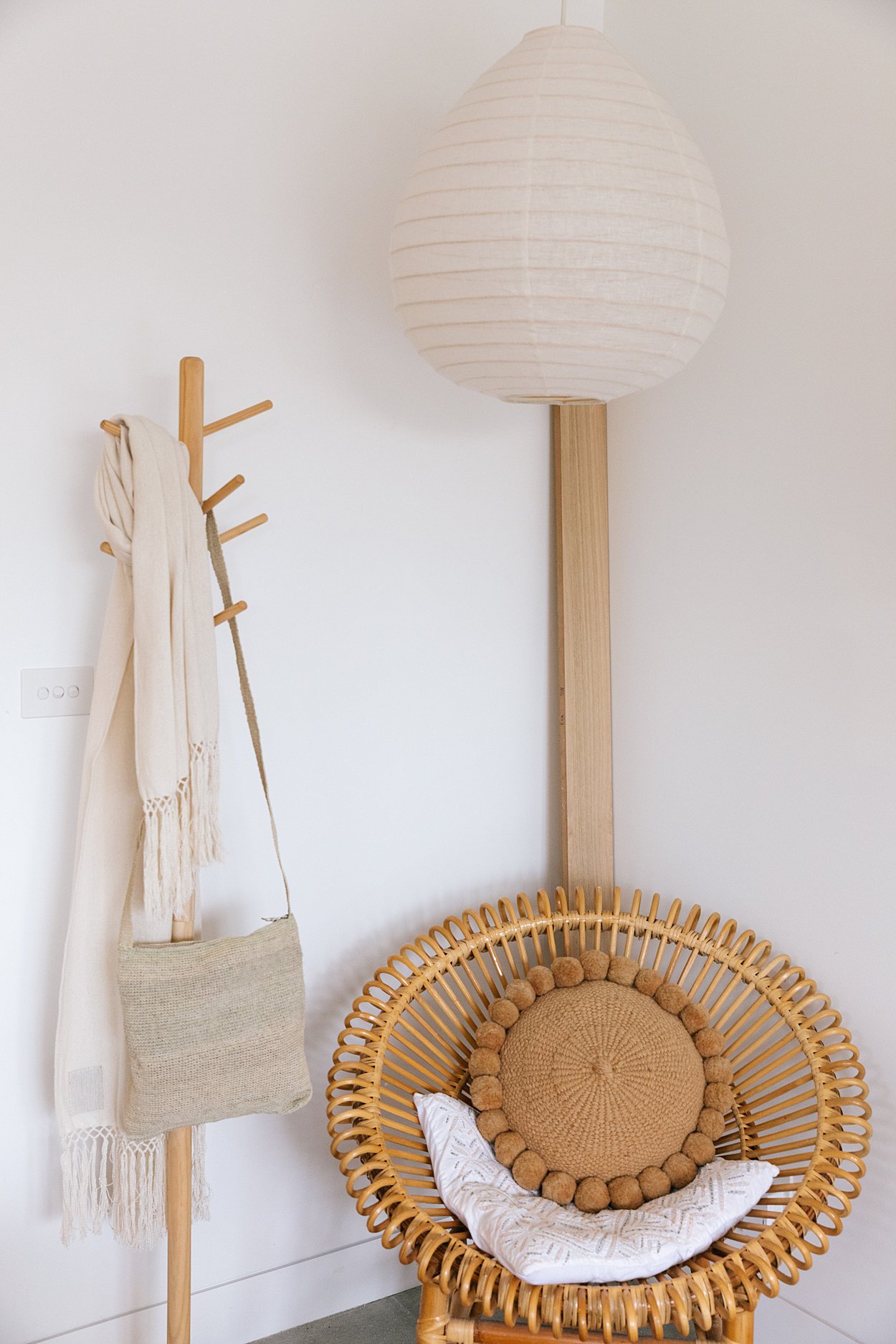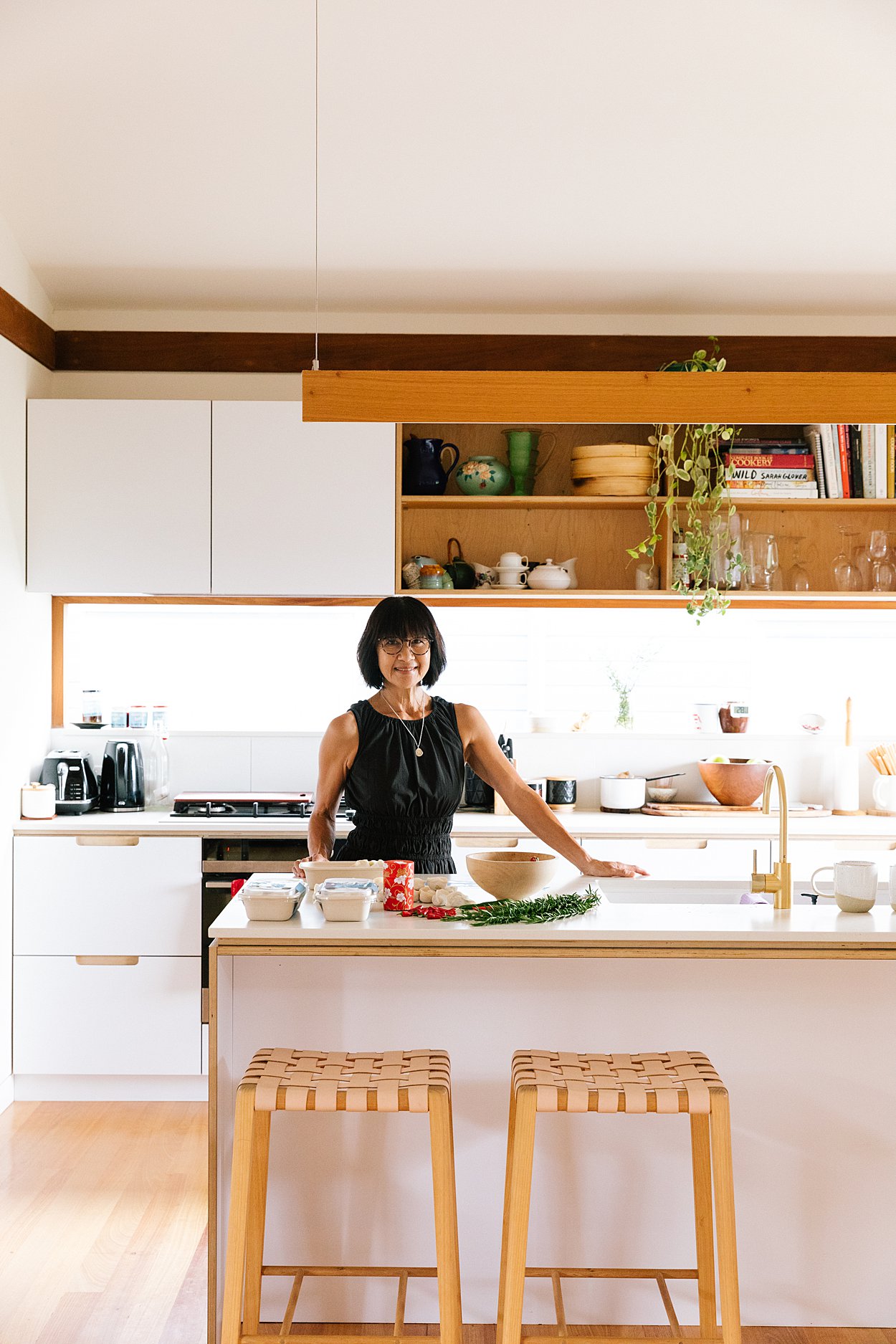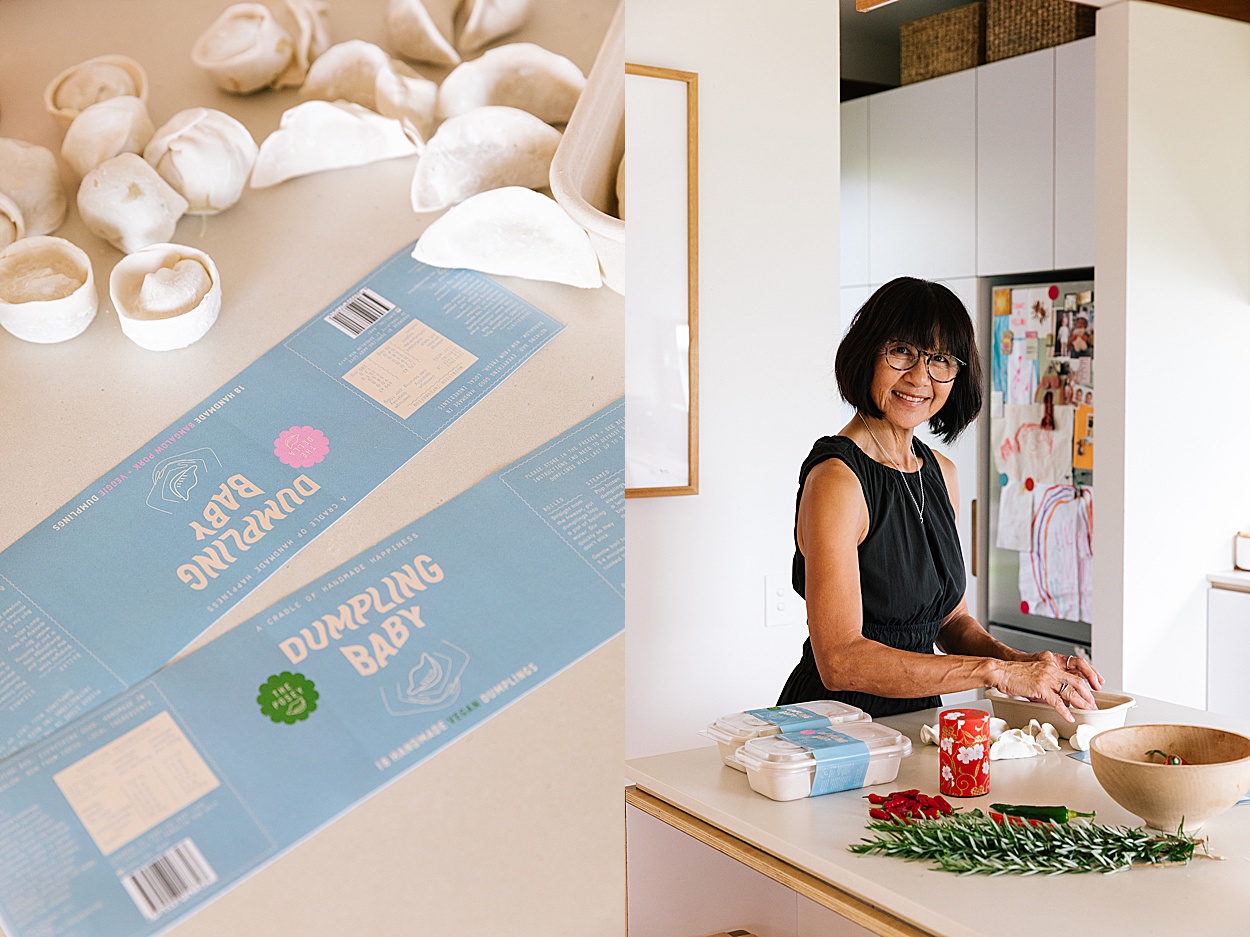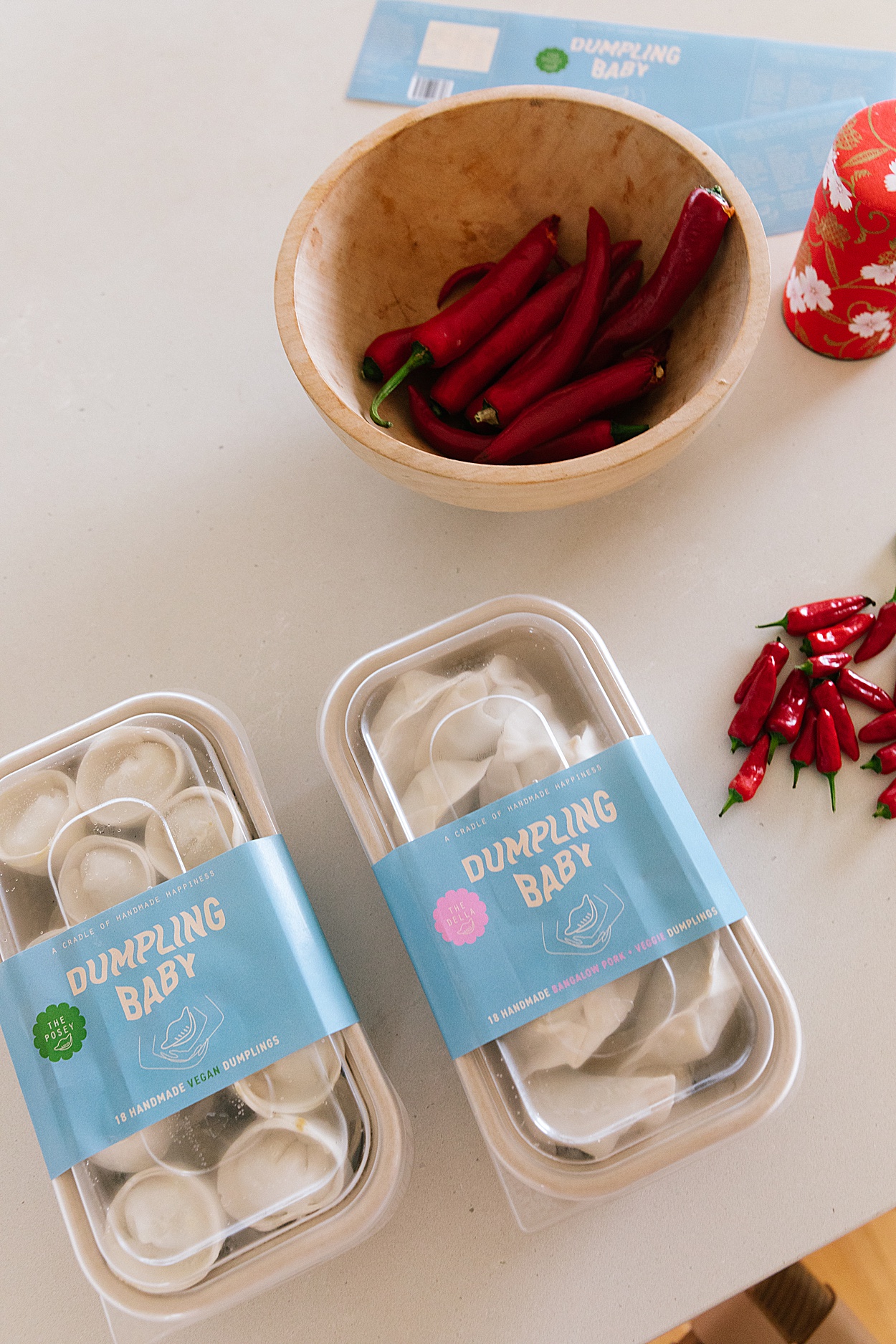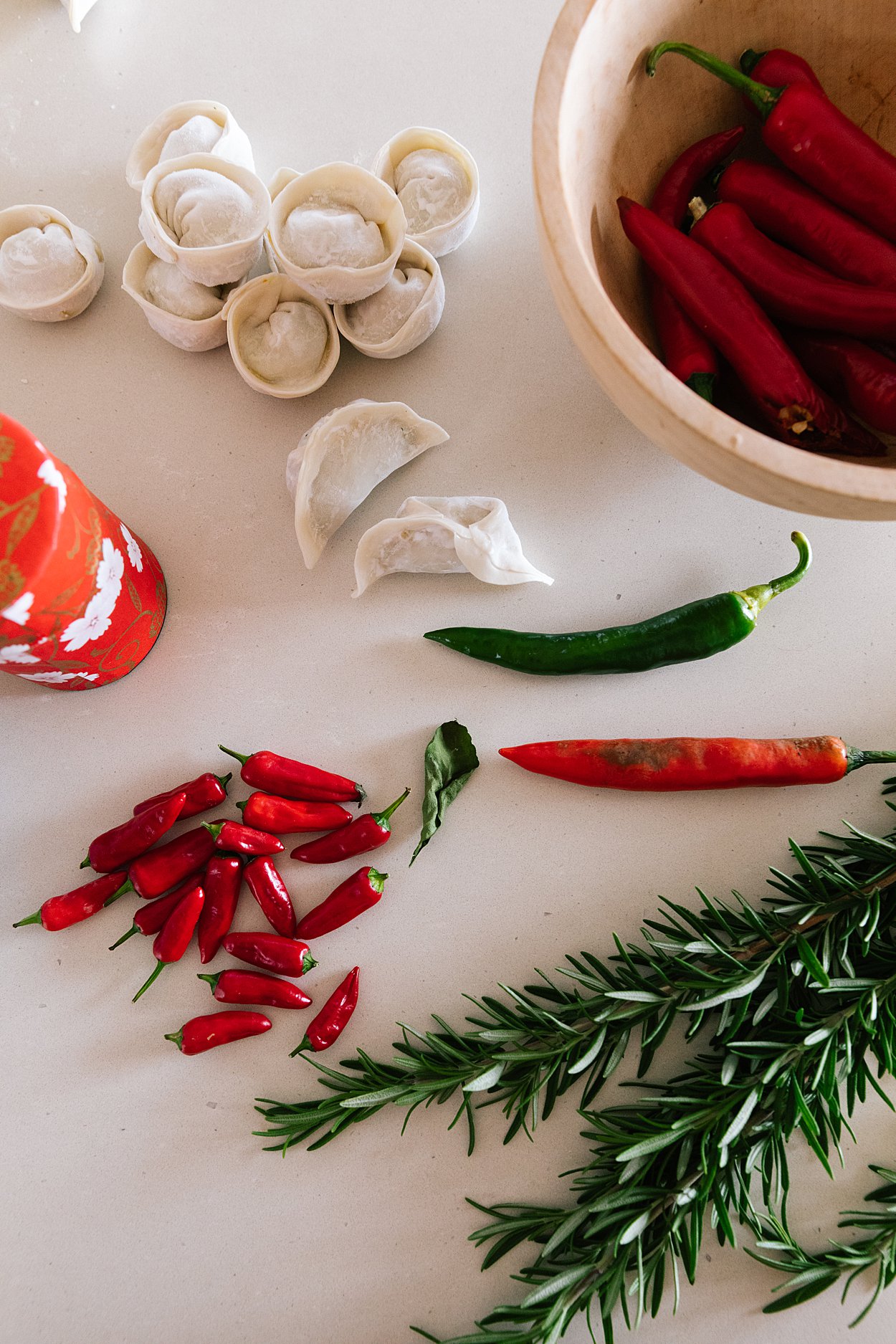 *All images & words are copyright of Pampa, for any kind of use please contact us at hello@pampa.com.au for permission.
Photos: Victoria Aguirre