As you may know, Carl and I met whilst travelling, which is why we are really excited to launch a new section on our Journal, STAY. Before I moved to Australia almost seven years ago (can't believe how fast the time goes!) I used to work as a photojournalist for various magazines in Argentina. There was one section that I especially used to enjoy contributing to, it involved travelling and spending endless hours finding where to stay so as to have the best experience of that place. Sometimes it involved camping, staying in a hostel or in a 5 star hotel. Different places serve different experiences, due to their nature, available activities and overall energy.
I was reminded of this when I discovered The Noosa Lodge. I had been to Noosa a few times and always tended to stay either camping at the riverbank or at one of the main resorts on Hastings Street. When we found this hidden gem, we felt we had stumbled upon the ultimate relaxing coastal accommodation in Noosa and since then we've been recommending it to everyone we know. It feels very homely and welcoming, everything you might need during your stay has been thought of and executed in perfect crisp, laid-back style.
We spoke with Sjan Johansen, the owner and stylist of The Noosa Lodge to find out more about the story of this beautiful place.
Sjan, in your own words, what do you do?
I'm a freelance stylist and my husband John owns a Project Management company. We live in Noosa Heads, QLD with our 4 year old Weimaraner, Luka.
My background is in Wardrobe and Fashion Styling but has since evolved into Interiors. Starting The Lodge has been a great creative outlet for me and the response to the property has been incredible!
How long have you lived in Noosa? Why do you love living there now?
My husband John and I moved to Noosa almost 4 years ago from Brisbane as a bit of a trial and we never left! One word to describe Noosa would be "Contrast" – we love the contrast that Noosa offers. There's so much energy around the main Hastings St strip but with the laid-back vibe of a beach-town community.
Tell us about the style of The Lodge? This is your home as well, what is your favorite part of the spaceand why?
We opened The Lodge in November 2016 with a view to create a home away from home for people visiting Noosa. We took inspiration from the Sunshine Coast landscape and the Noosa surf culture for our concept for The Lodge.
We had always wanted to offer something more than your standard holiday rental and we're lucky that our location allows you to immerse yourself in the Noosa lifestyle. Our favourite parts of the home would be the raked ceilings, split level layout and open spaces – this style/vibe of the house led us to interpret our take on a modern surf lodge without compromisingon comforts.
We launched The Lodge as we wanted people to experience what we have on a daily basis. It's nice to bring a new standard of relaxed luxury to the coast and our future guests.
Why do you prefer to use a neutral colour palette?
I find it incredibly calming… I'm drawn to anything textured (baskets in particular!) so this gives the home warmth and life. I also find the neutral tones make an easier base to work with when changing up the styling.
What are your 3 best tips/advice for people that want to start their own Airbnb?
-Produce something unique and original
-Always remember to create an experience, not just a bed to sleep in
-Provide a lot of communication
Best kept secret in Noosa?
Not much of a secret but I'd say Little Cove Beach – it's not as busy as Main Beach and it feels a lot more private, like you've stumbled upon your own little paradise…
This Stay has now changed owners, you can book your stay here
THE NOOSA LODGE FAVOURITES
1/ Straight Back at You Print 2/ Monte Rug  3/ Monte Cushion  4/ Llama #14 Print  5/ Porteño Cushion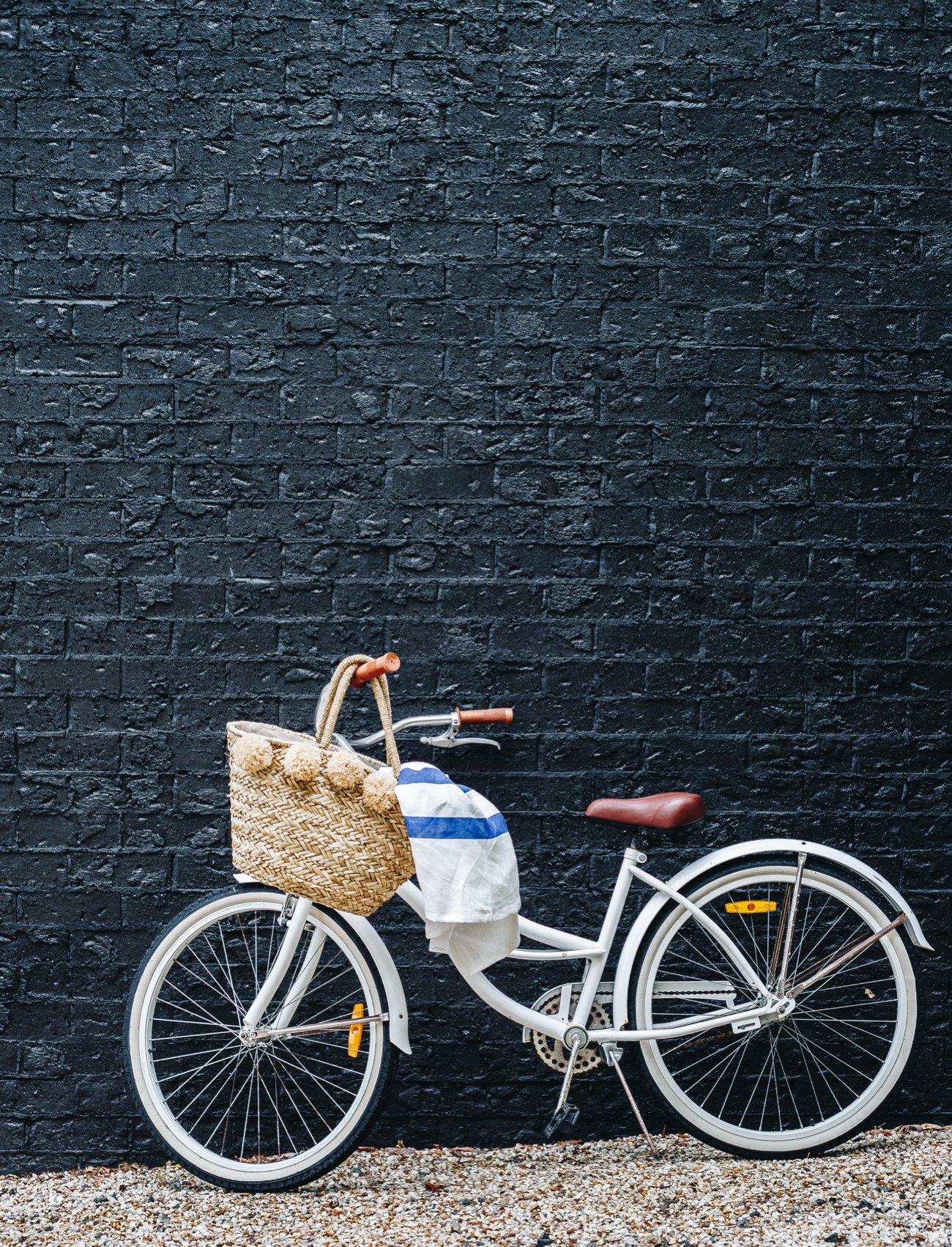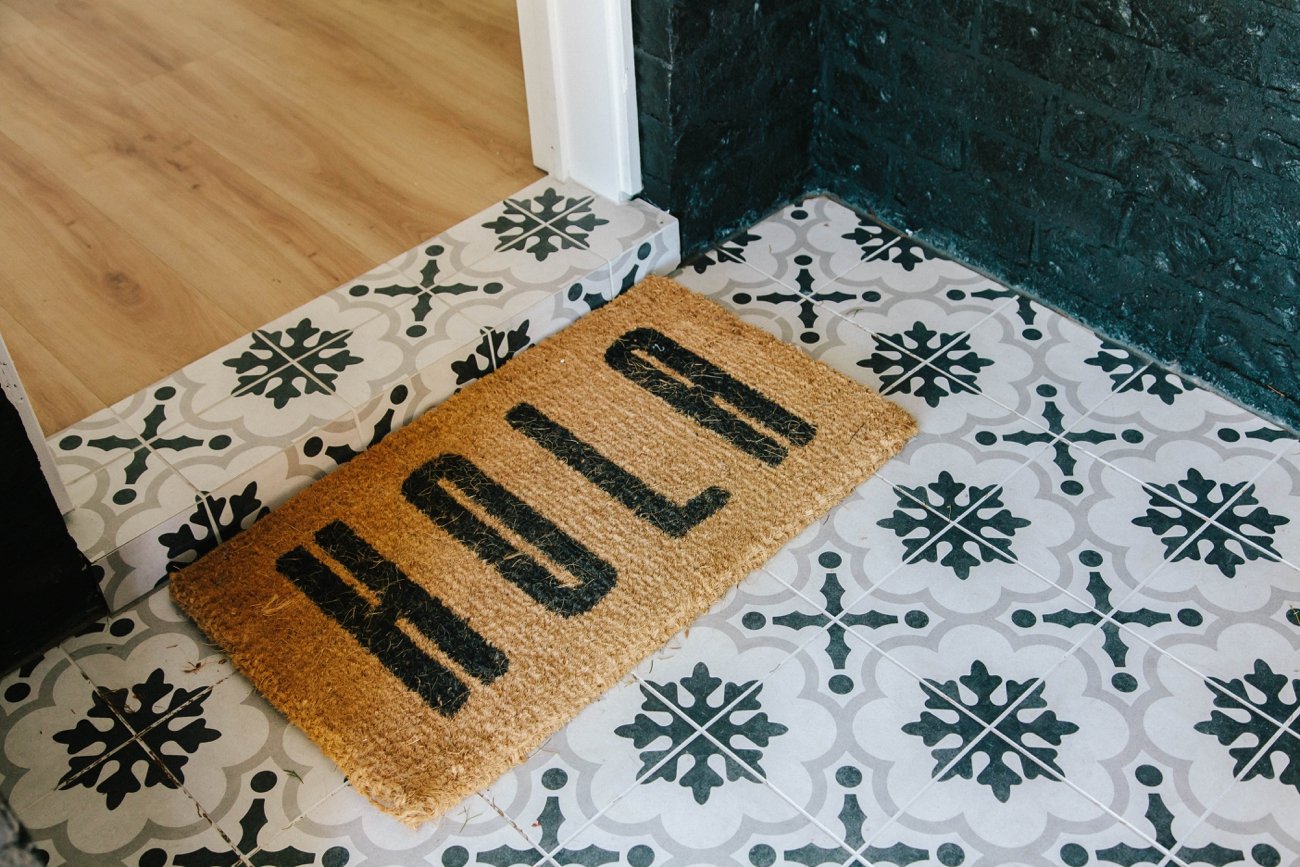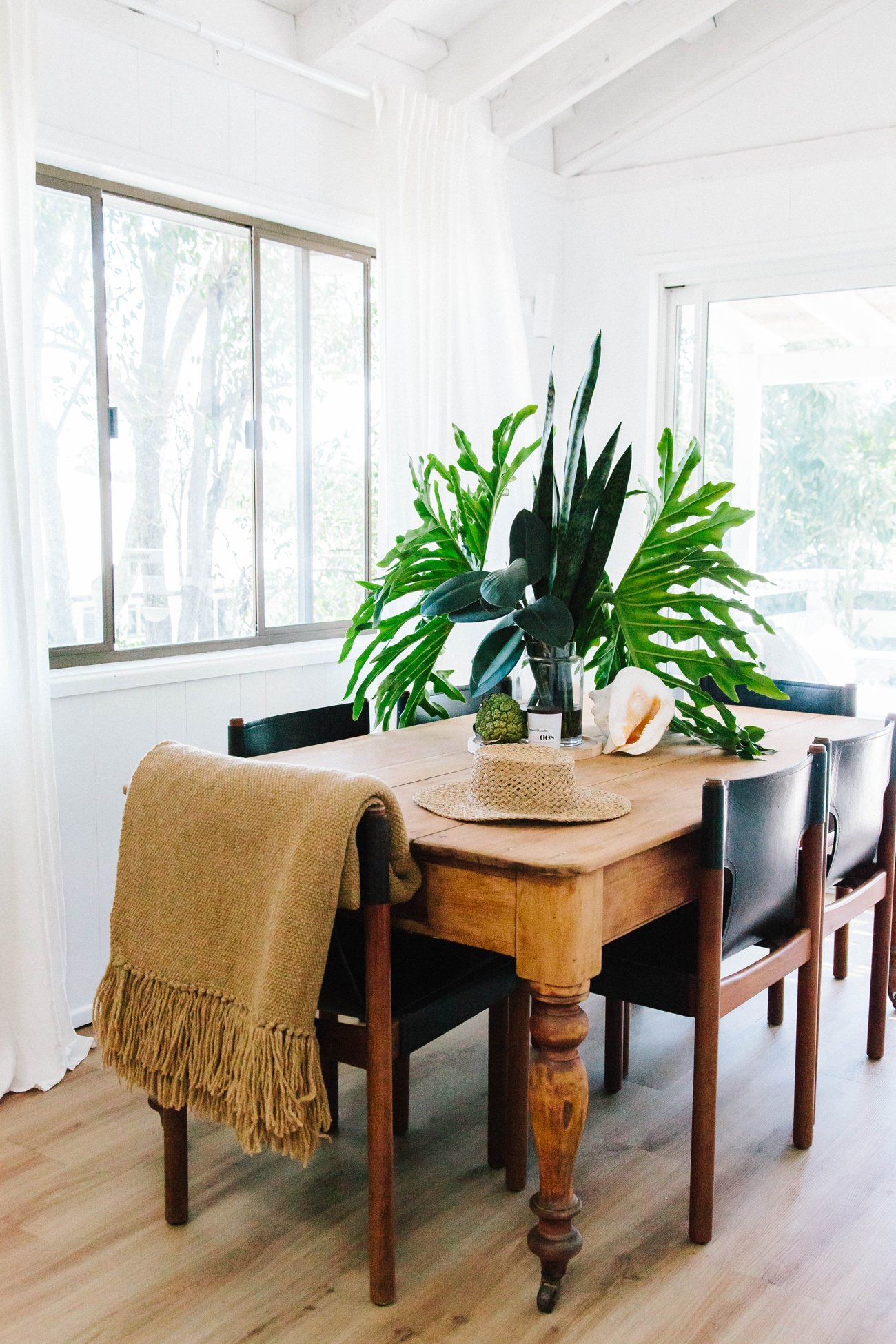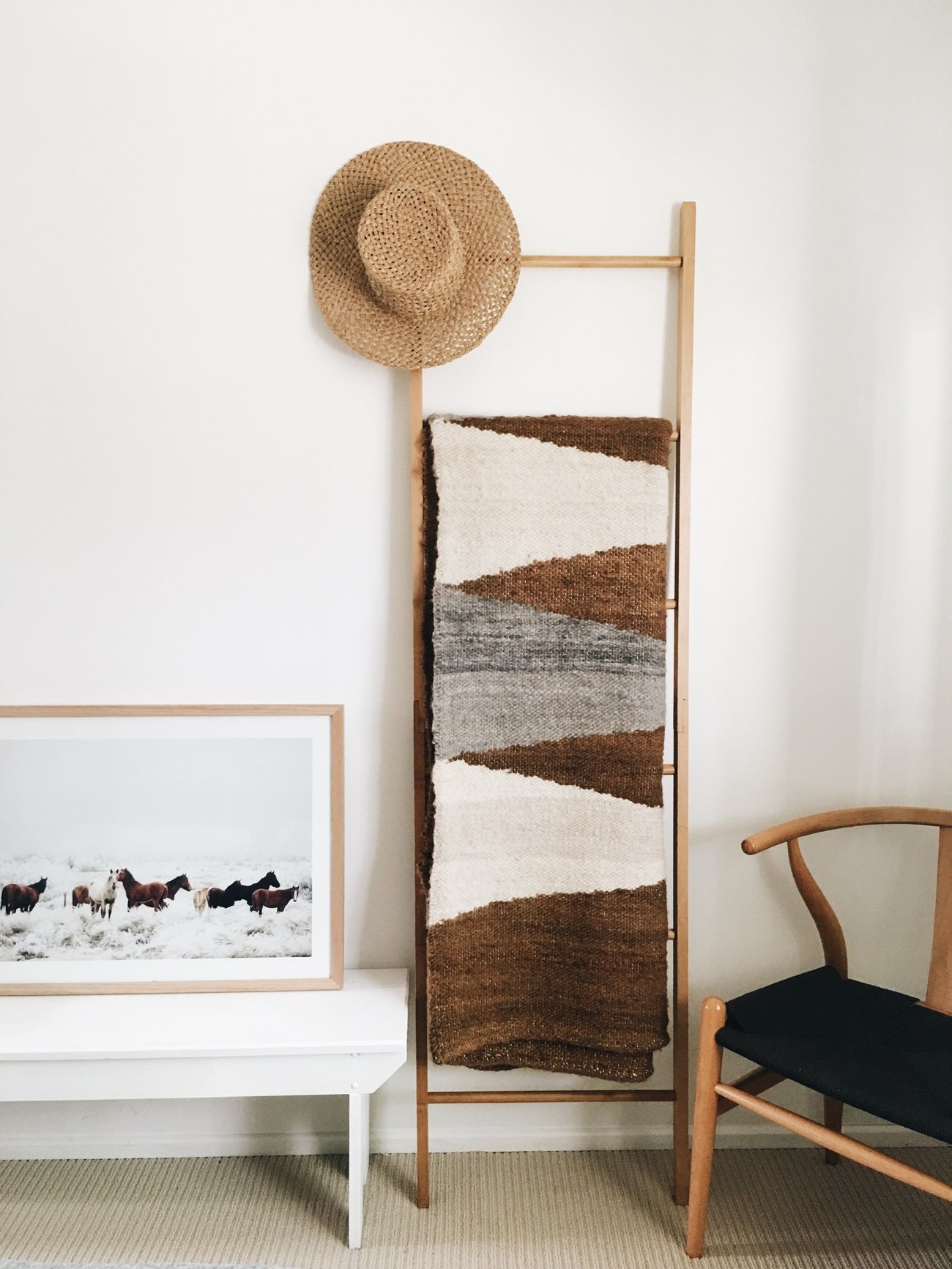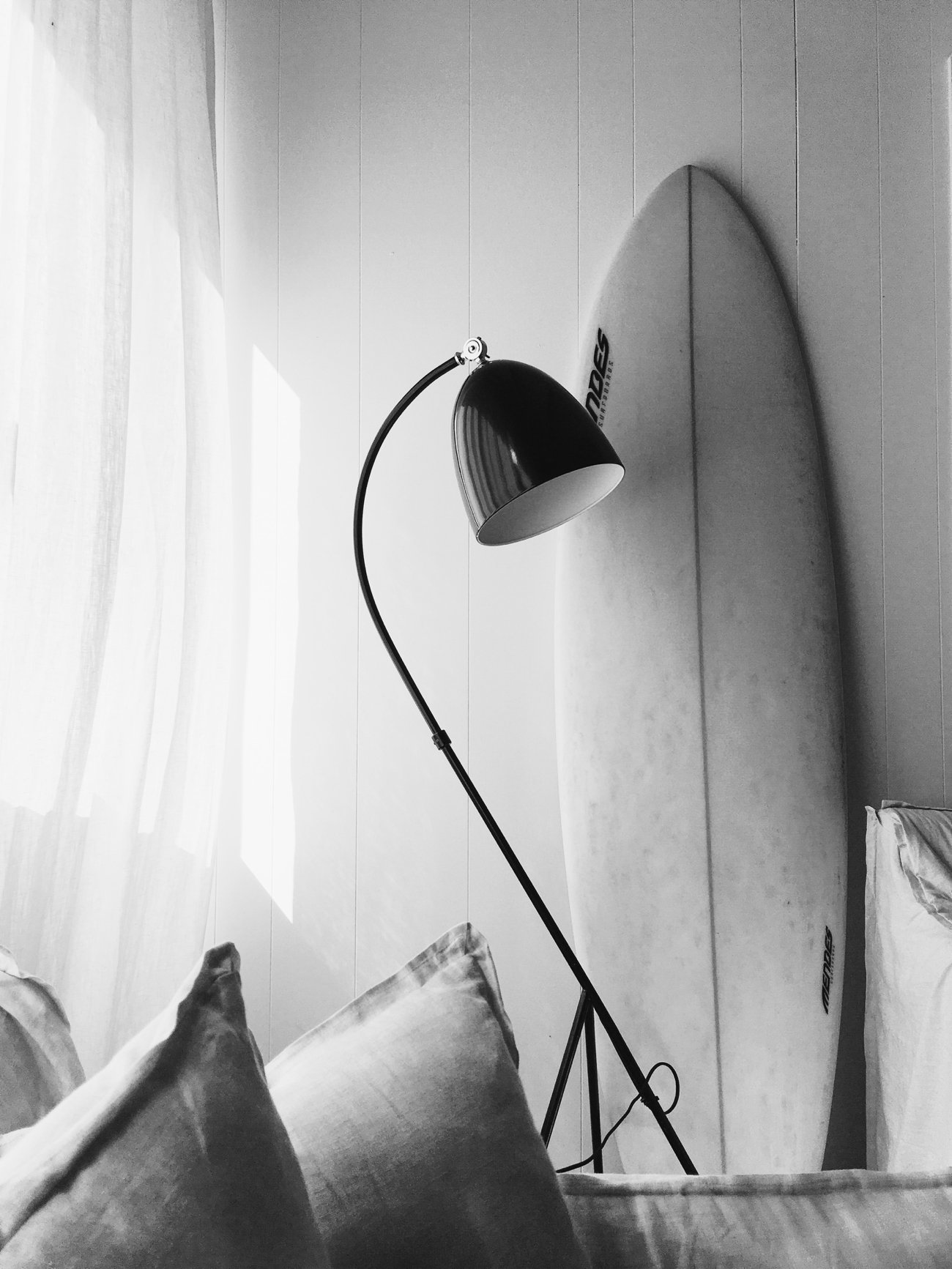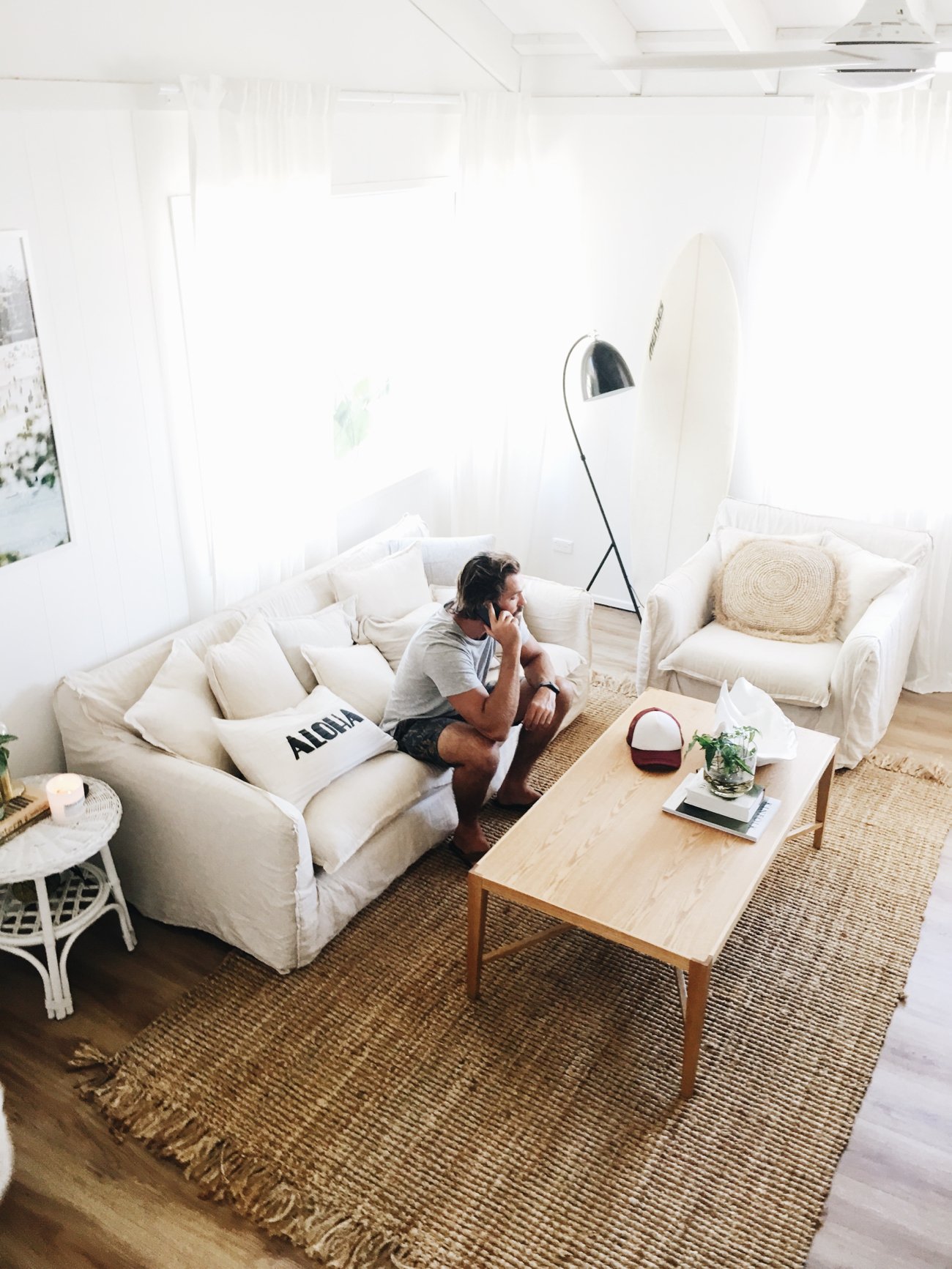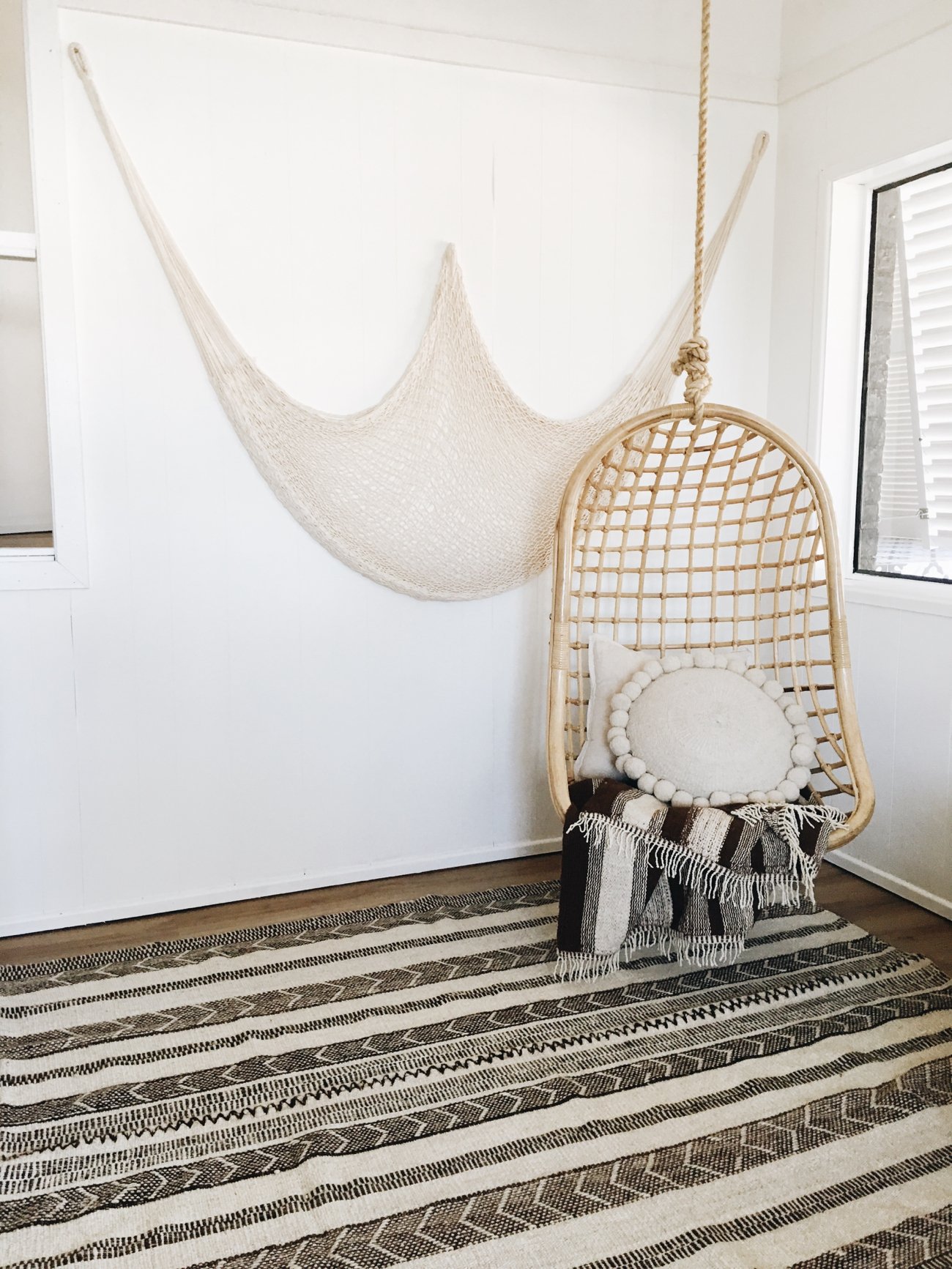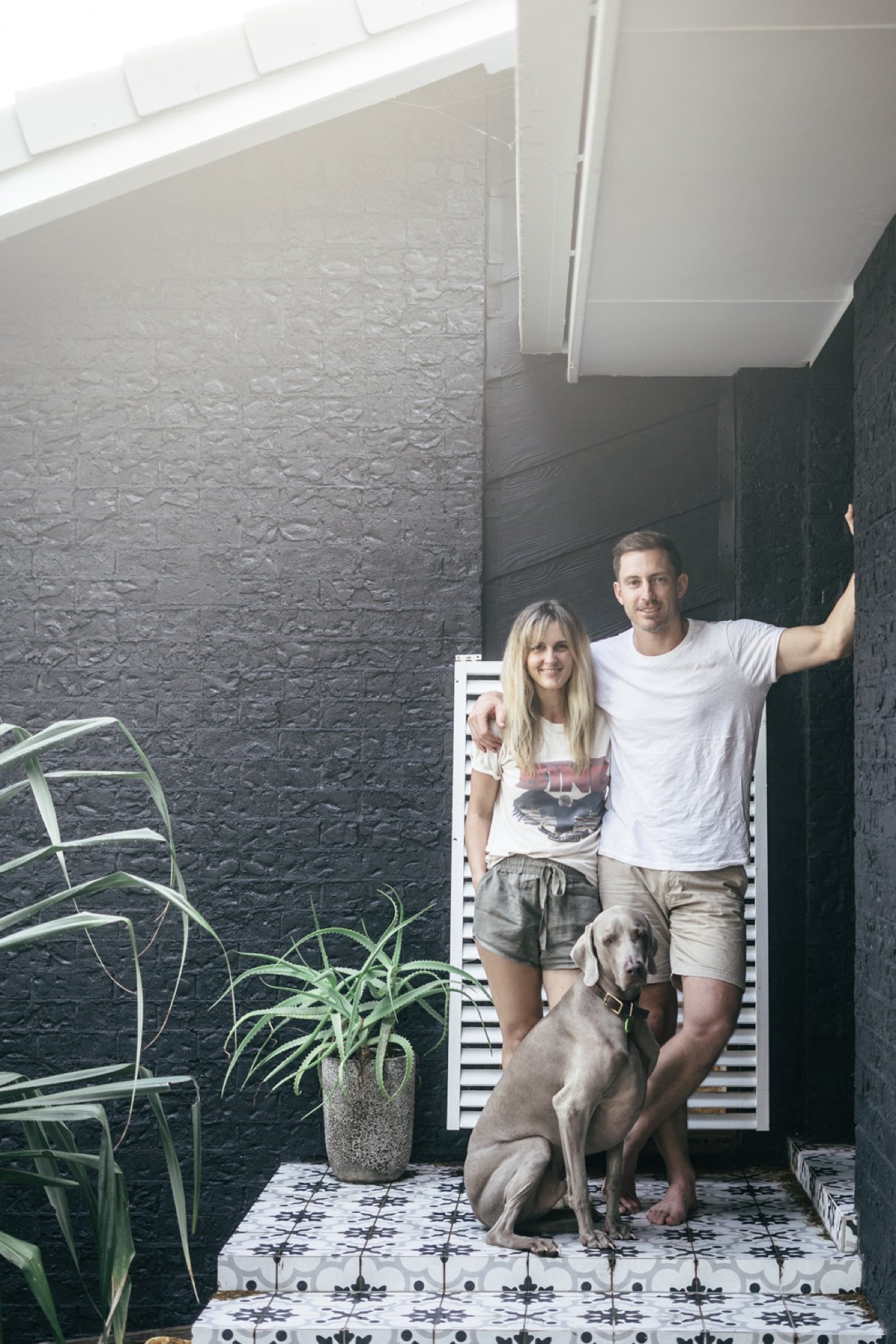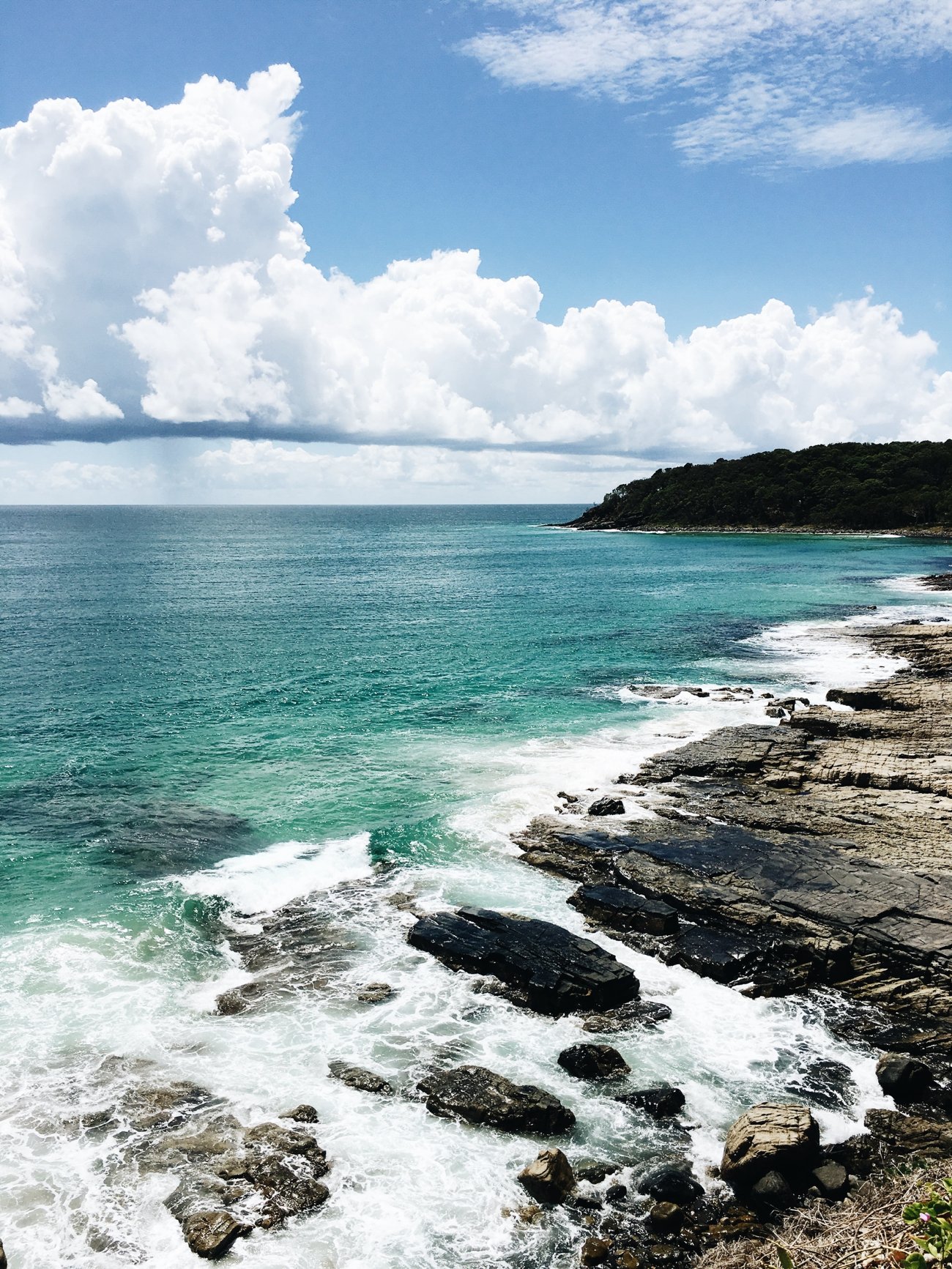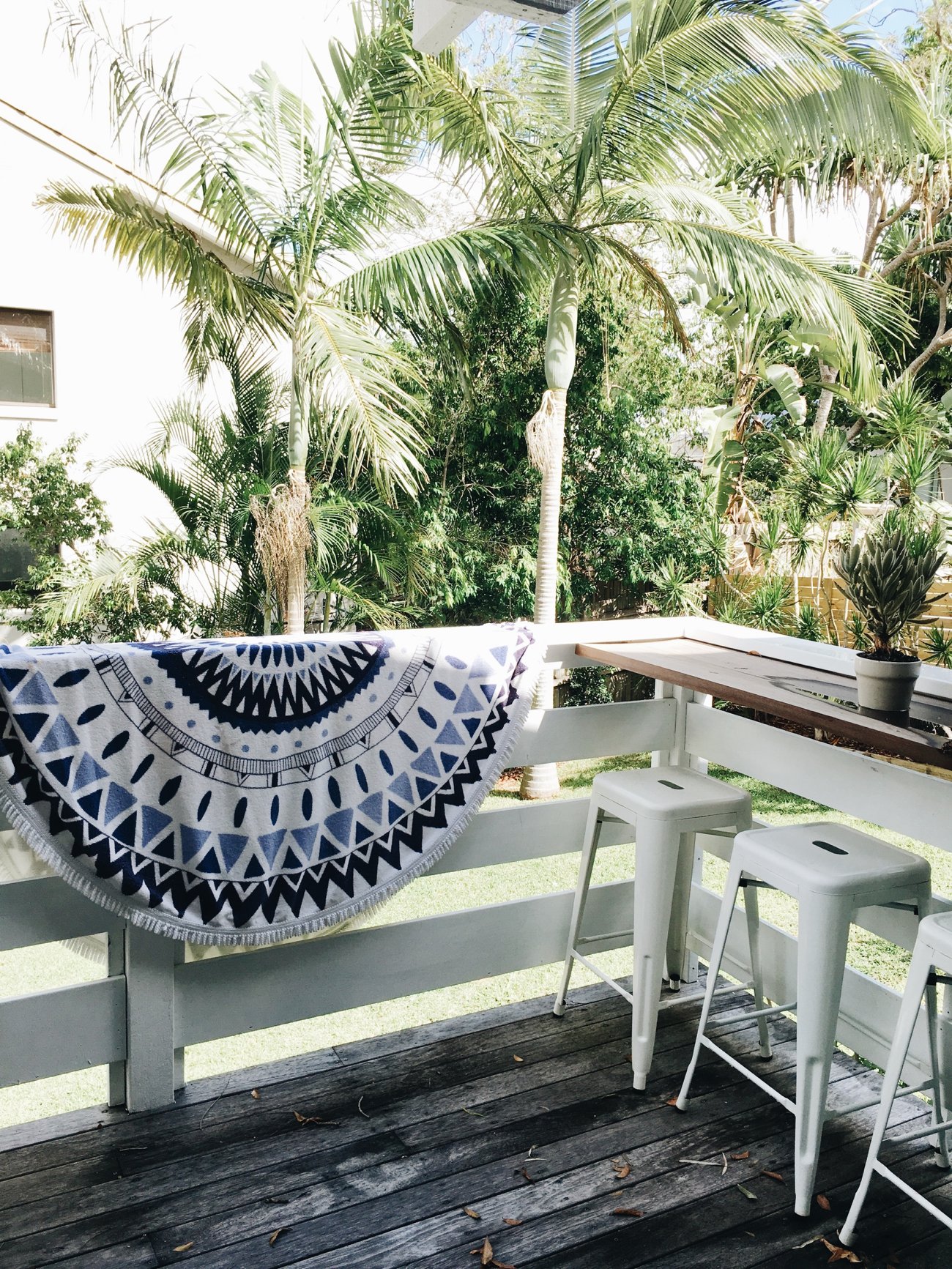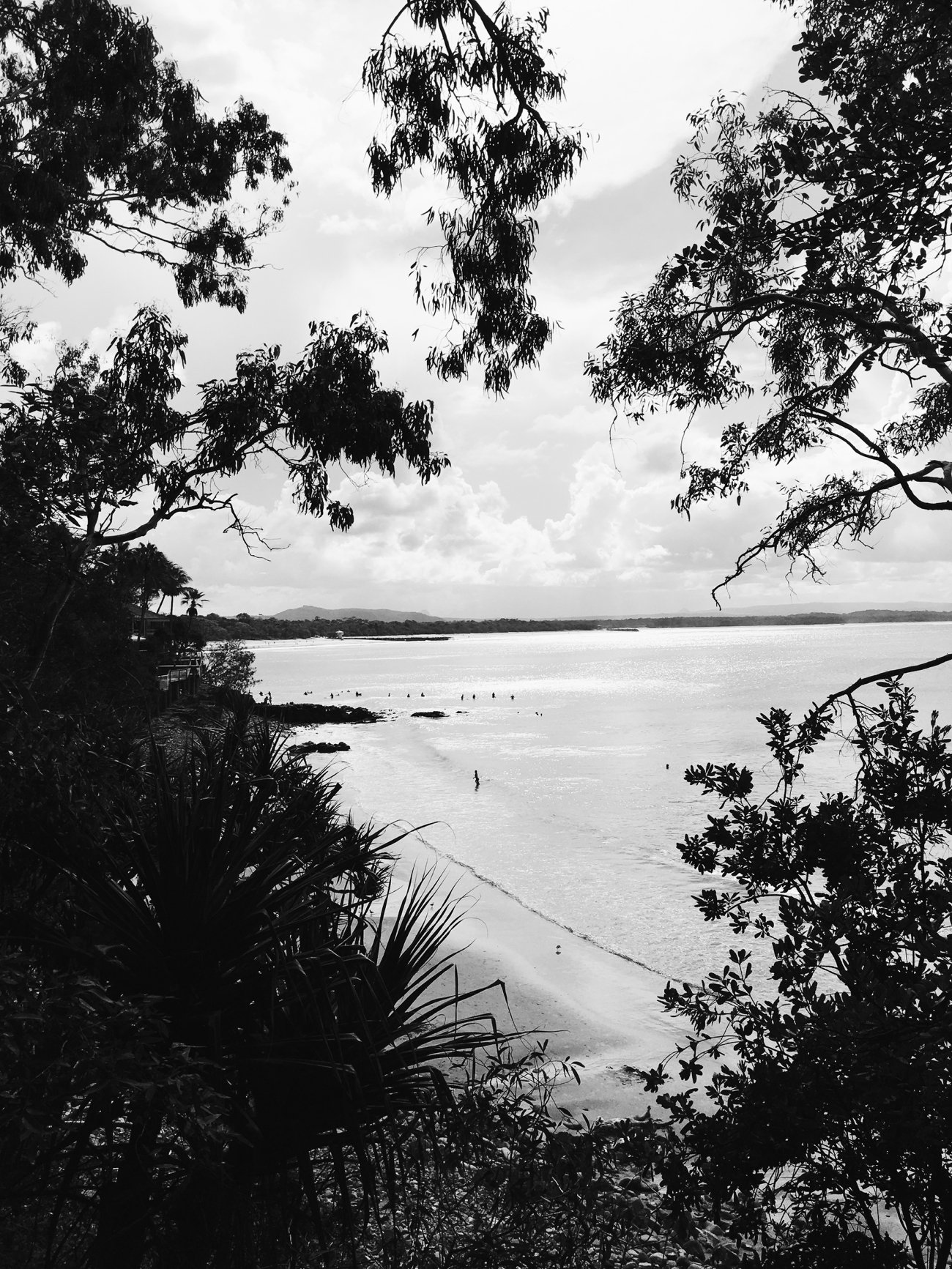 *Most of these images & words are copyright of Pampa, for any kind of use please contact us at hello@pampa.com.au for permission.