For this Mi Casa we feature the home of creative Priscylla Elliot in one of our favourite local towns, Brunswick heads. Priscylla invited us into her renovated, 1950s home, to discuss the many lifetimes she's experienced over the last few years, how the times have changed, and the home they originally moved into. Her home holds onto memories that connect them as a family, it tells a unique story of a space transformed into a midcentury bush escape meets colourful beach house.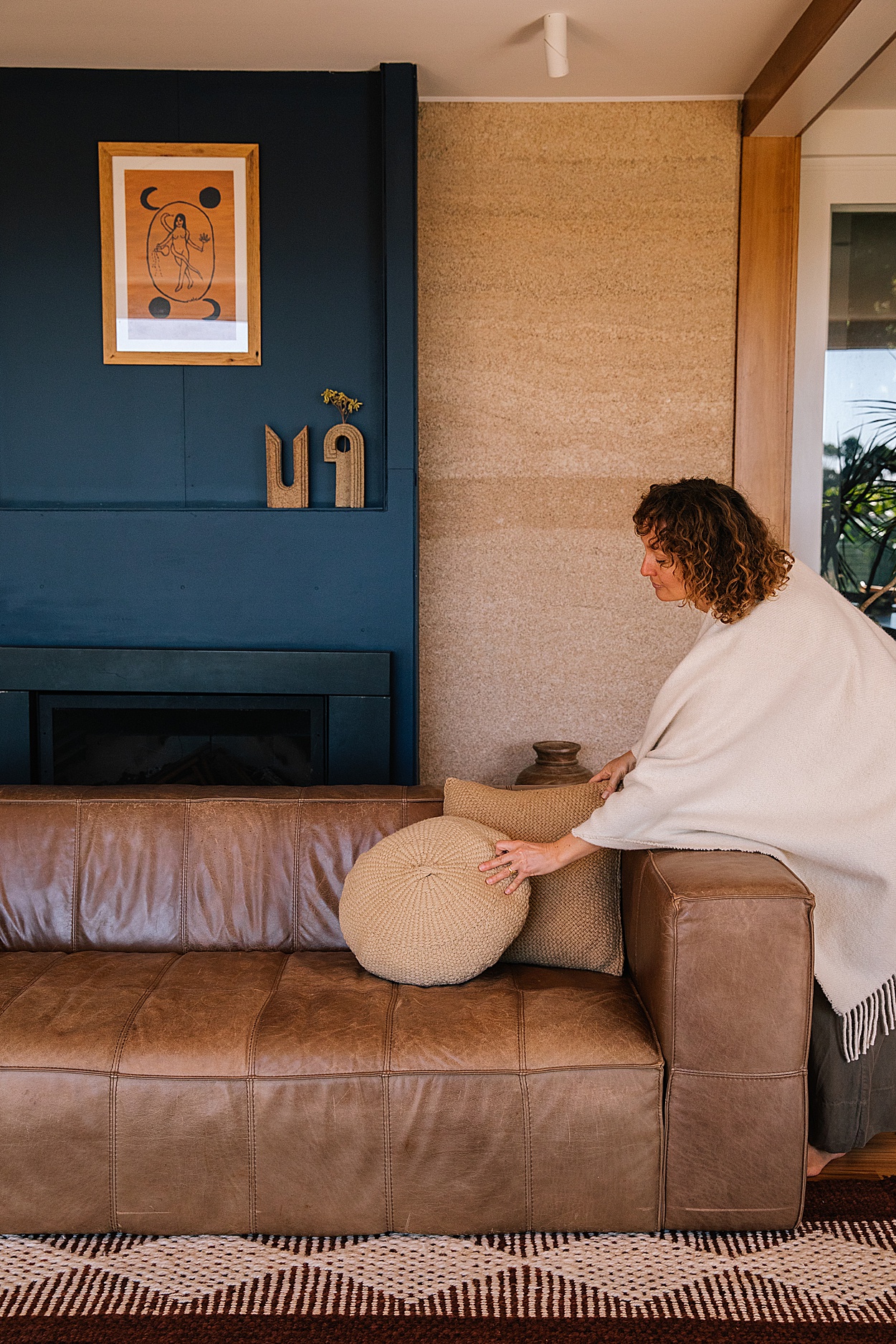 SHOP THE LOOK
1/ Gloria Made-to-Order Rug 2/ Andes Cushion #1 3/ Litoral Basket 4/ Forma Runner #3 5/ Alejandra Made-to-Order Rug 6/ Monte Throw|Sand 7/Monte Cushion #3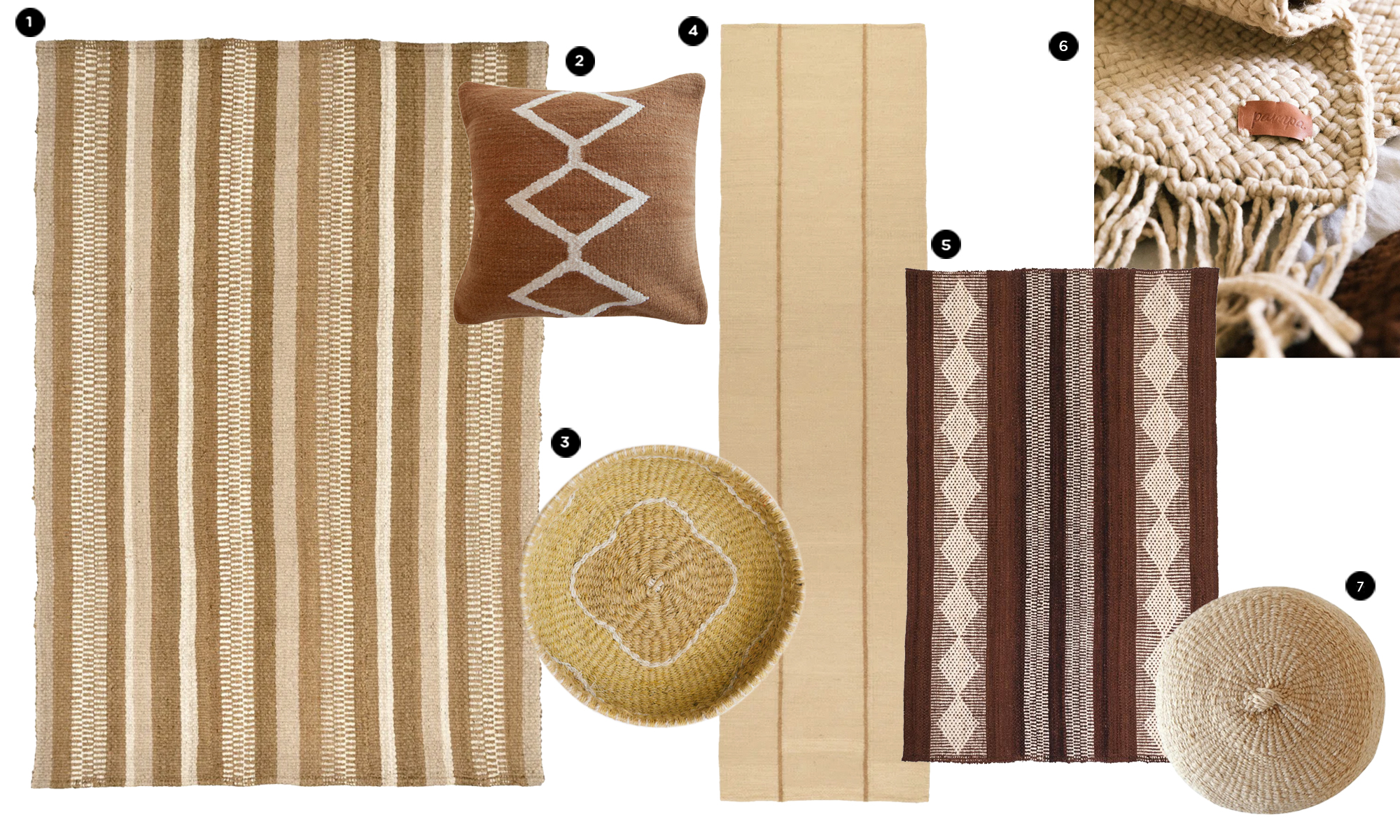 We know you have had quite the journey since you first moved into your home 8 years ago, tell us a little about that.
The house was an old 1950's shack on a pretty, north-facing small acreage block in Brunswick Heads so it suited us perfectly. Janny wanted some land & we both wanted to be close to the beach. When we moved in we did a minor renovation, built a pool and replaced the windows with sliding doors onto the pool deck. There were only two bedrooms and one bathroom/toilet so over the years as our family grew, we definitely outgrew the shack. We decided to raise the house and build underneath. It definitely would have been easier to demolish the house and start again, however it felt more sustainable to work with what was already there and also I like that the original house upstairs holds the memory of our four babies coming into the world. From a design perspective, it may not have been the best choice as we had many limitations, but I do love how it tells a story. It's unique, a bit quirky and eclectic.
You share your space with your 4 children, husband and dogs, tell us what home means to you as a family.
Home for us has always been a place where we connect as a family, tune out, have fun and relax. The old shack taught us that there is such a thing as being 'too connected' haha as we were 6 in a 2 bedroom space with 1 toilet and a tiny kitchen. We made it work but we knew the potential the space had for more enjoyment and quality time. Since the renovation, home is way more harmonious and way more fun. We love that we don't feel the need to leave the house often; the kids have a skate ramp, ride their bikes on the land and are basically little fish that live in the pool. I also love that it feels better for entertaining and having friends over, something that never flowed well in the previous space.
You were a snowboard instructor for 3 years, tell us about the transition from action-packed life in the snow, to a slower pace on the Northern Rivers.
Wow feels like I've had so many lifetimes since doing back-to-back seasons between Australia, Canada & USA as an instructor, which I loved. I actually studied graphic design after snowboarding and worked as a Graphic/Fashion Designer for Billabong for a few years. I got itchy feet so I quit my job and travelled through Europe, South & Central America and USA again with one of my closest friends for a couple of years before deciding to study Ayurvedic medicine. I have always been drawn to nature and the natural way of life and natural medicine. I met my Jannion, my husband, while travelling and long distance wasn't cutting it anymore so I decided to come home. He was living in Burleigh at the time but I was certain I didn't want to live in Sydney, my home town, or the Gold Coast so we decided on Byron as we both loved surfing, nature and a more quiet way of life (back then it was quiet haha). We rented a little farm shack right in Byron town and I travelled to Brisbane, New Zealand and India to study while working at Rae's on Wategos and Gaia Retreat. That was 16 years ago!
We noticed the beautiful art that you had painted around your home, where does your love for art come from?
I've always loved the idea of each person's unique expression. I loved music, poetry and dancing as a child and these were important creative outlets for me. I started at a private catholic school where there wasn't much art or free creativity/expression so I was yearning to explore this more in my adult life. I wanted to understand more, then realised that it's not about understanding but more about feeling, or not feeling and just letting it flow through. I love the way colour or a piece of art can make you feel a certain way, or contemplate things, majestic things like the wonder of life and the infinite possibilities.
We love the local town of Brunswick Heads, why did you choose this area to be your place to install your family roots?
It was the perfect balance of feeling out of town but still close to town, close to the beach and surrounded by trees. We fell in love with the (then) quiet little seaside town of Brunswick Heads.
Tell us how your vision of styling your home evolved during the process.
I love so many different styles and eras of design, so my house is a bit of an eclectic mix. I always find it difficult to make a final decision as there are so many options I can envision. I love natural products and materials in the home, so styling decisions are often based on what the products are made of. I stick to natural fibres, timber, linen, stone etc then will try to source either vintage, hand made or conscious/considered items. I didn't have any budget to style the house after the renovation so I had to get creative. I feel this styling process will be an ongoing evolution as I slowly try to source my dream pieces.
We love Pampa products in your home, it really resonates with your space. Tell us what drew you to Pampa?
I've always been drawn to the ethos of Pampa, such beautiful, thoughtful and natural pieces that honour the artisan traditions and cultural history. My mother is Peruvian and her side of the family still live there so I feel a connection to all the traditions, especially manual weaving, of South America. I had collected many textiles while travelling in South America, however, these were damaged while in storage during the recent flood events. I'm so happy that I can get some special pieces from Pampa to warm my home!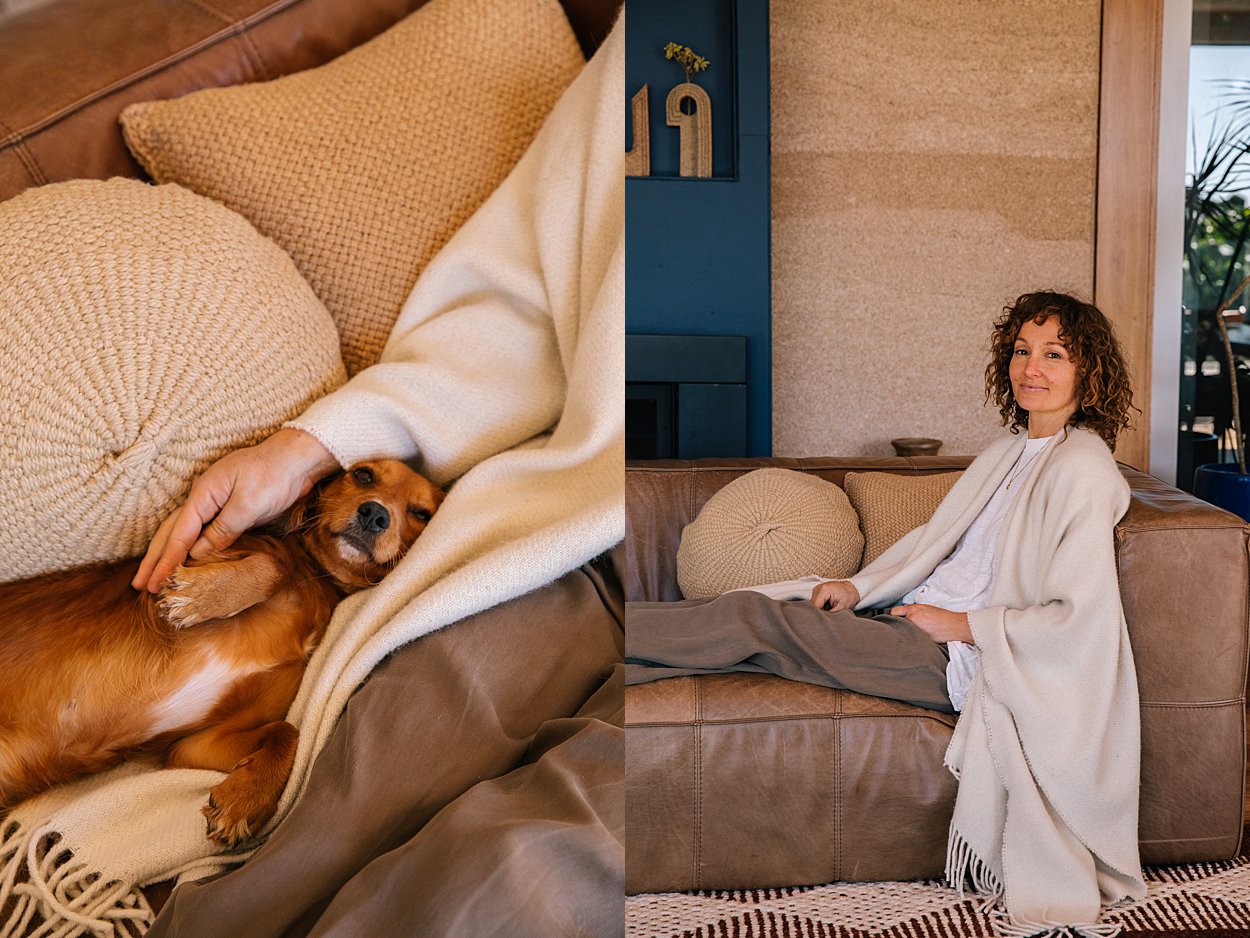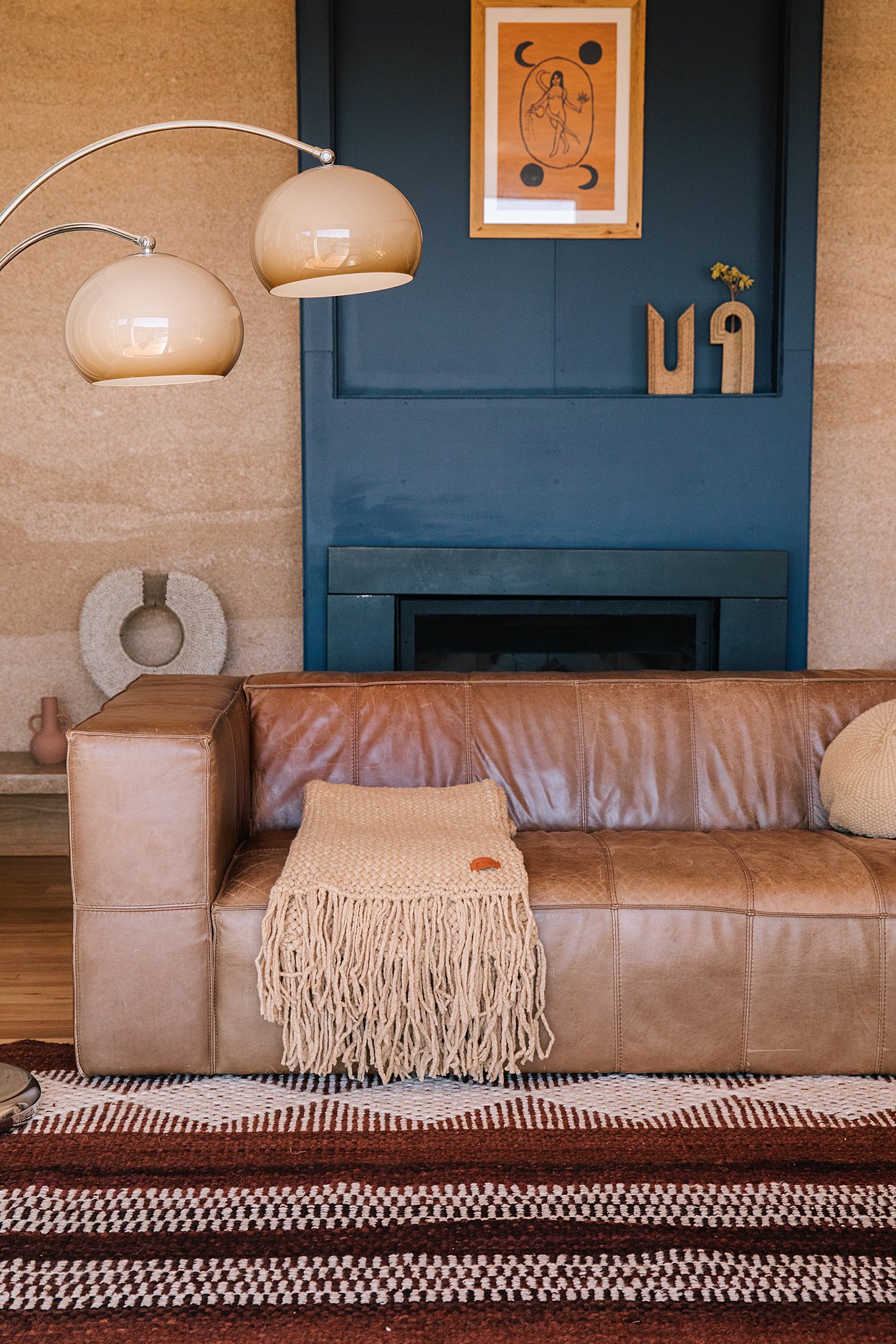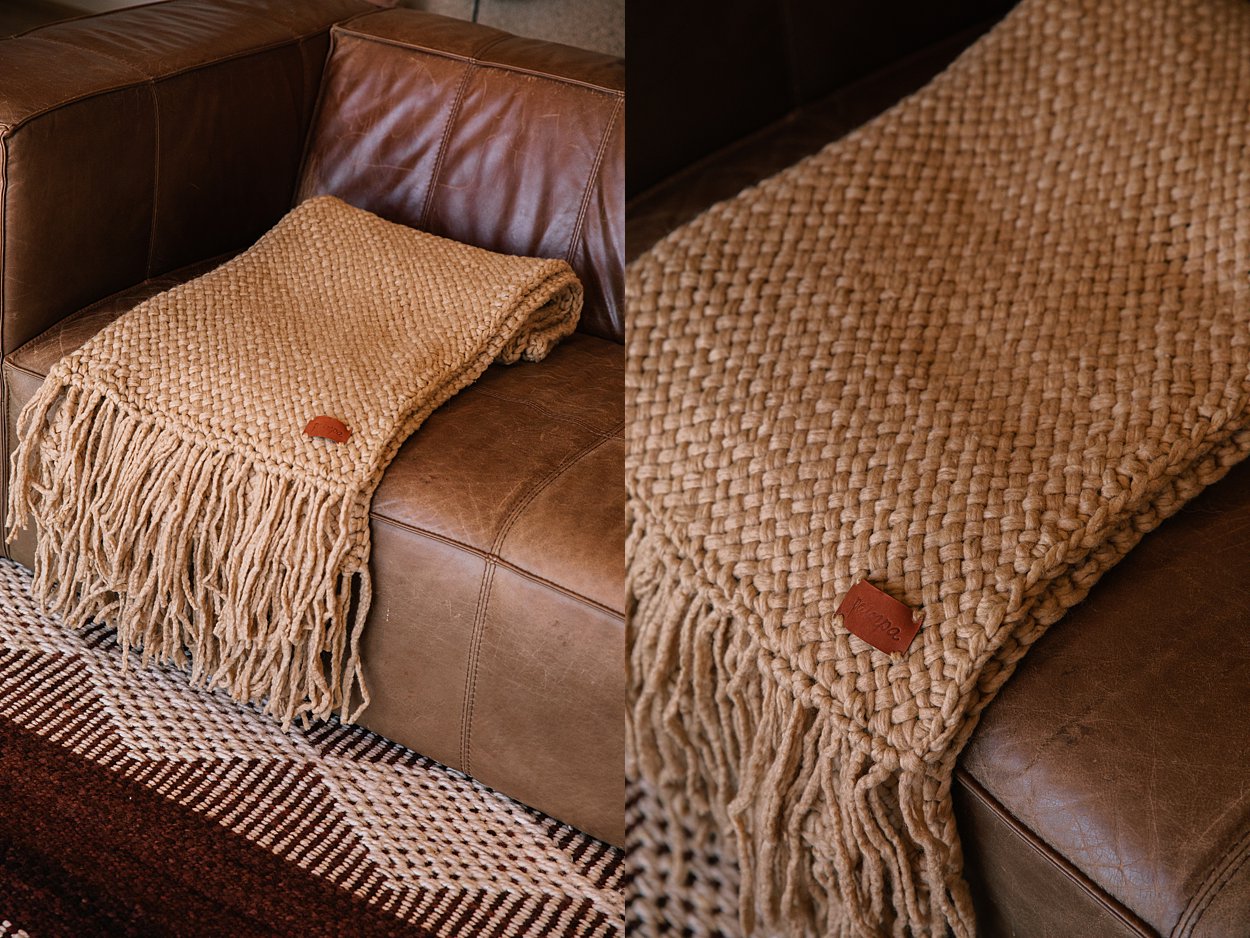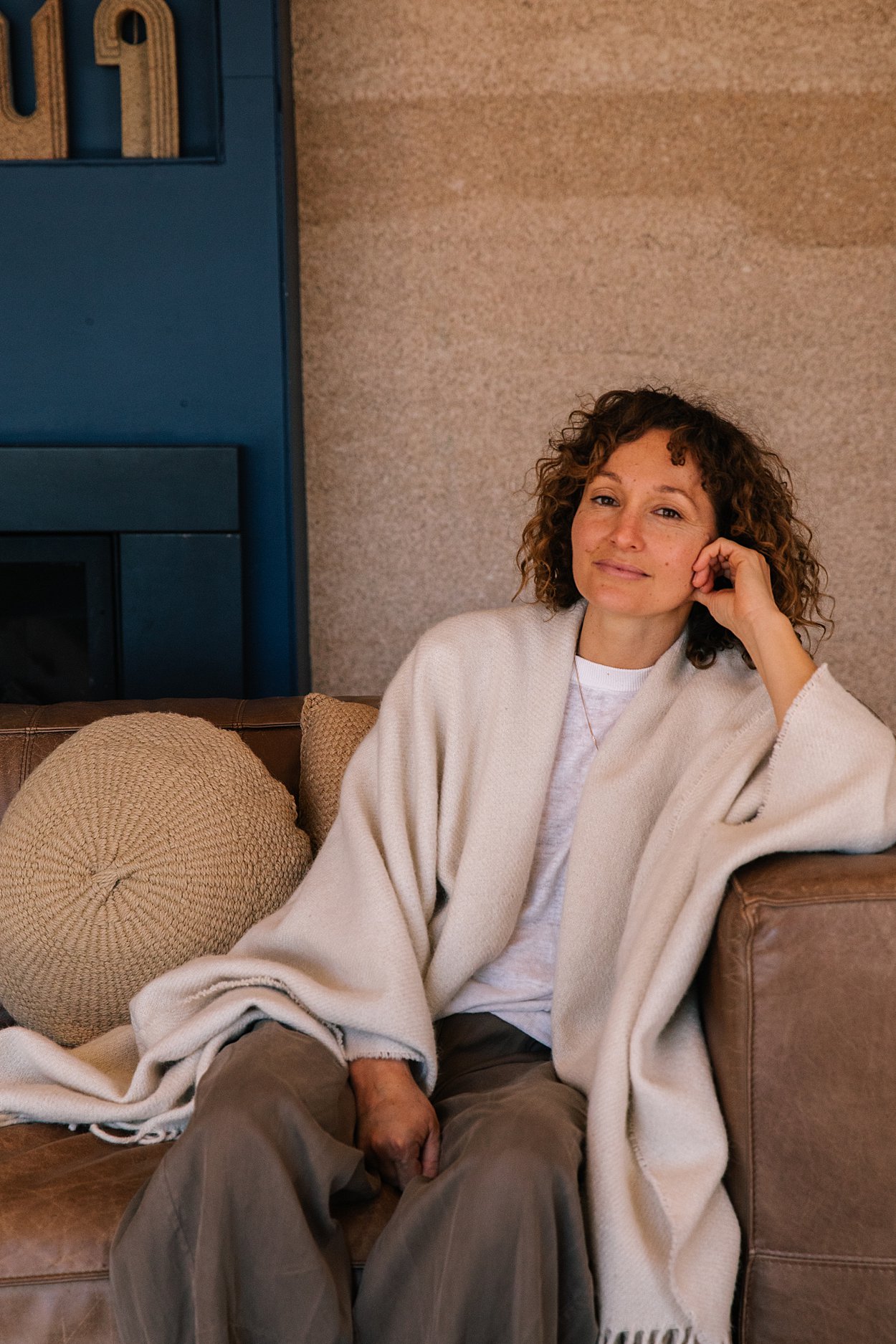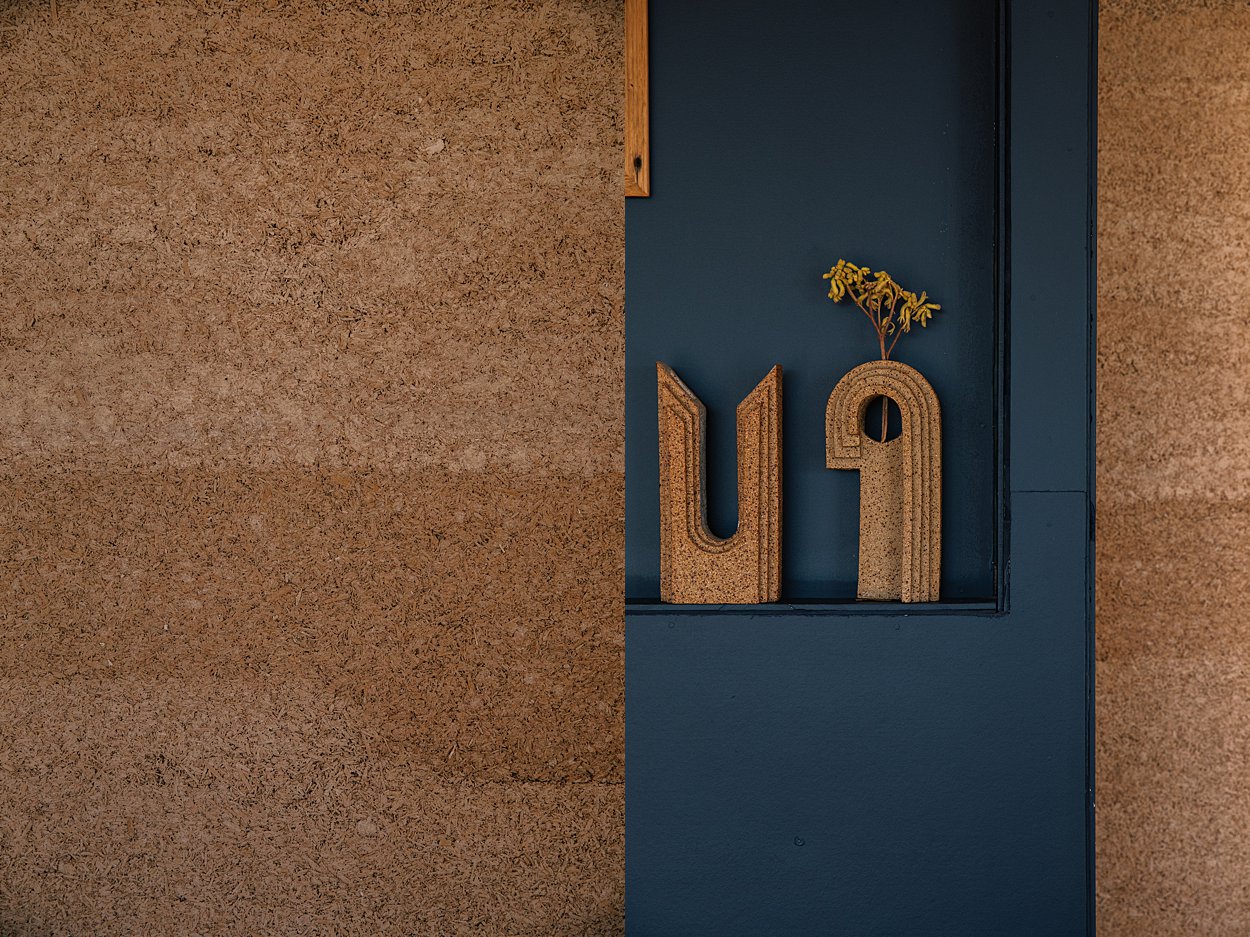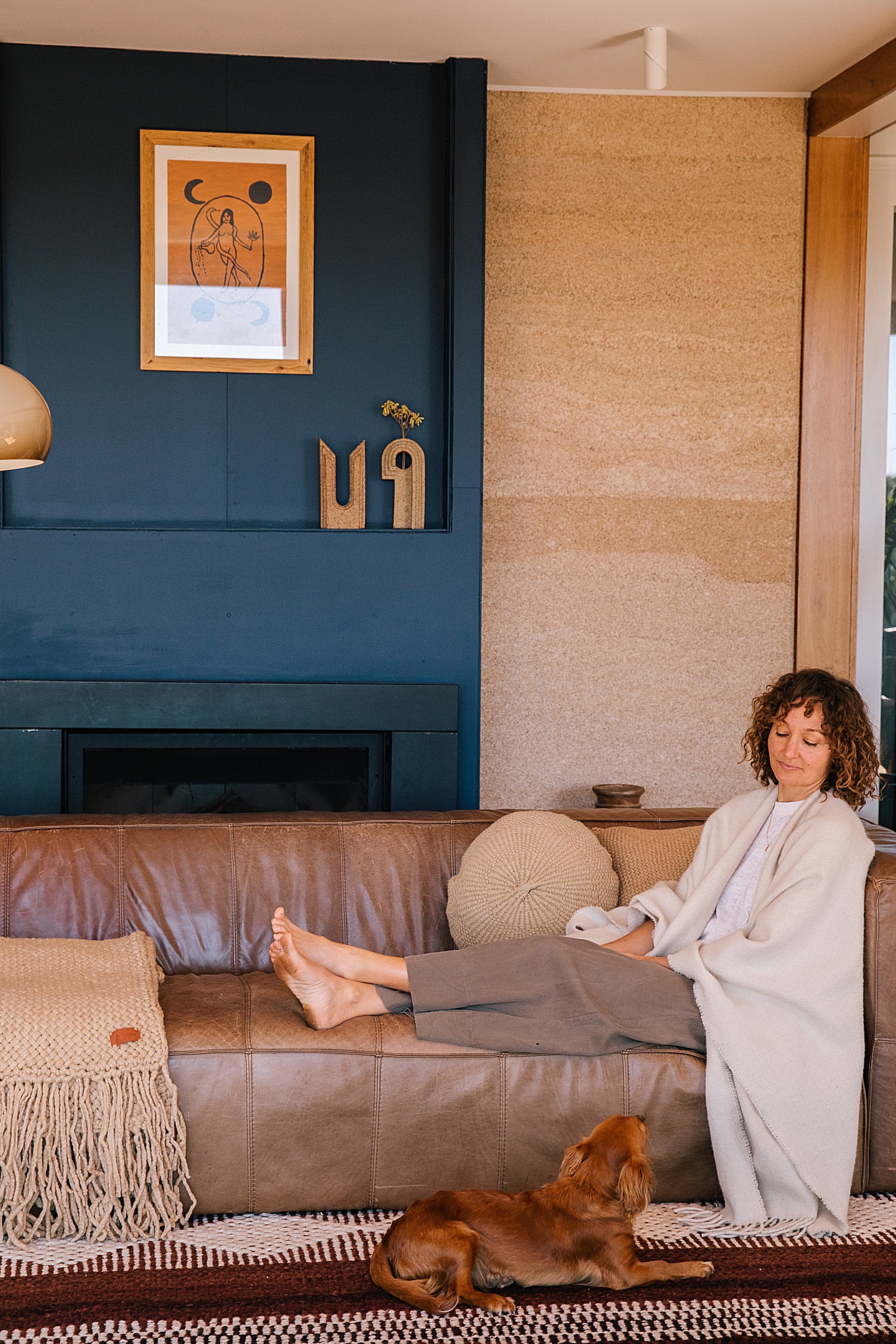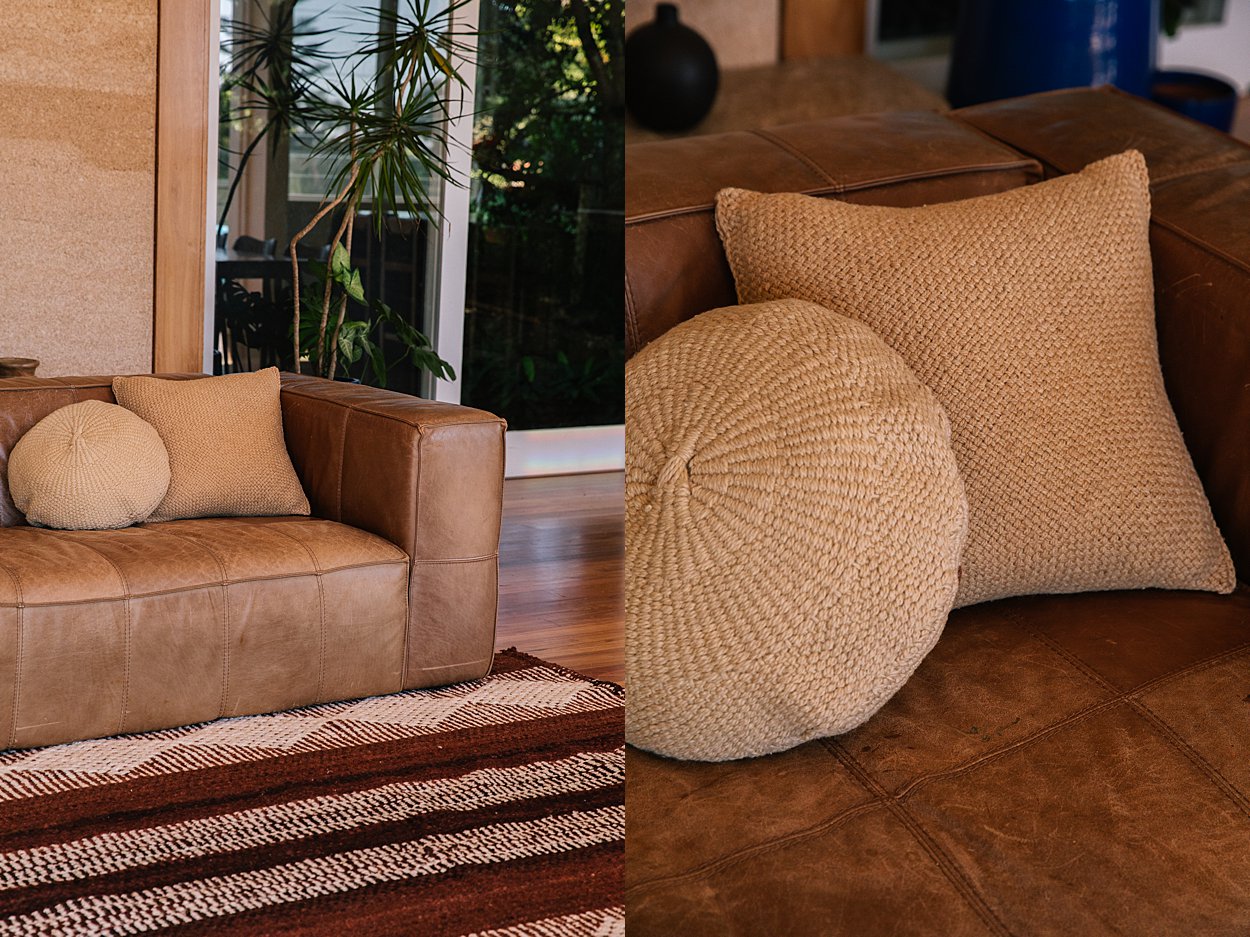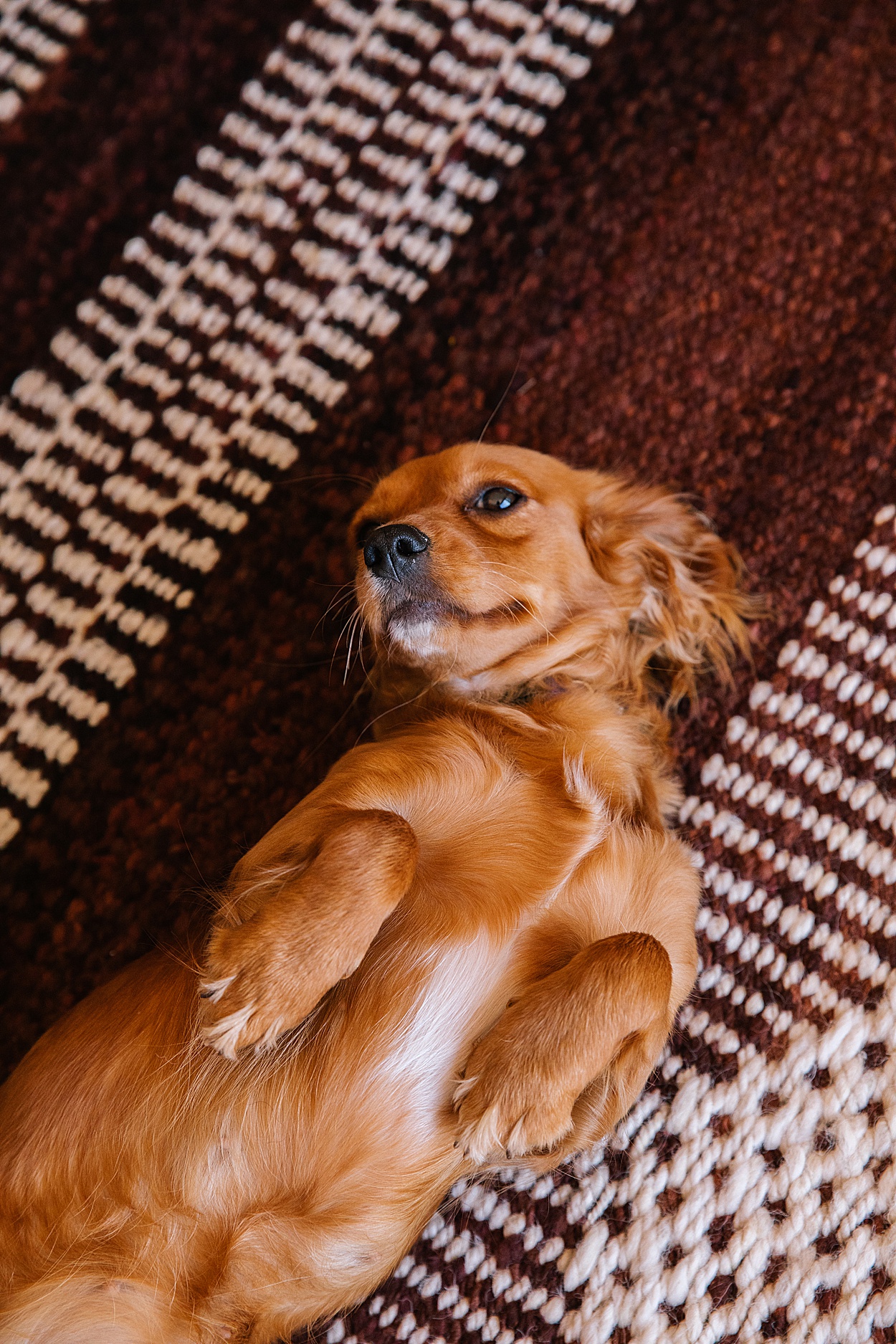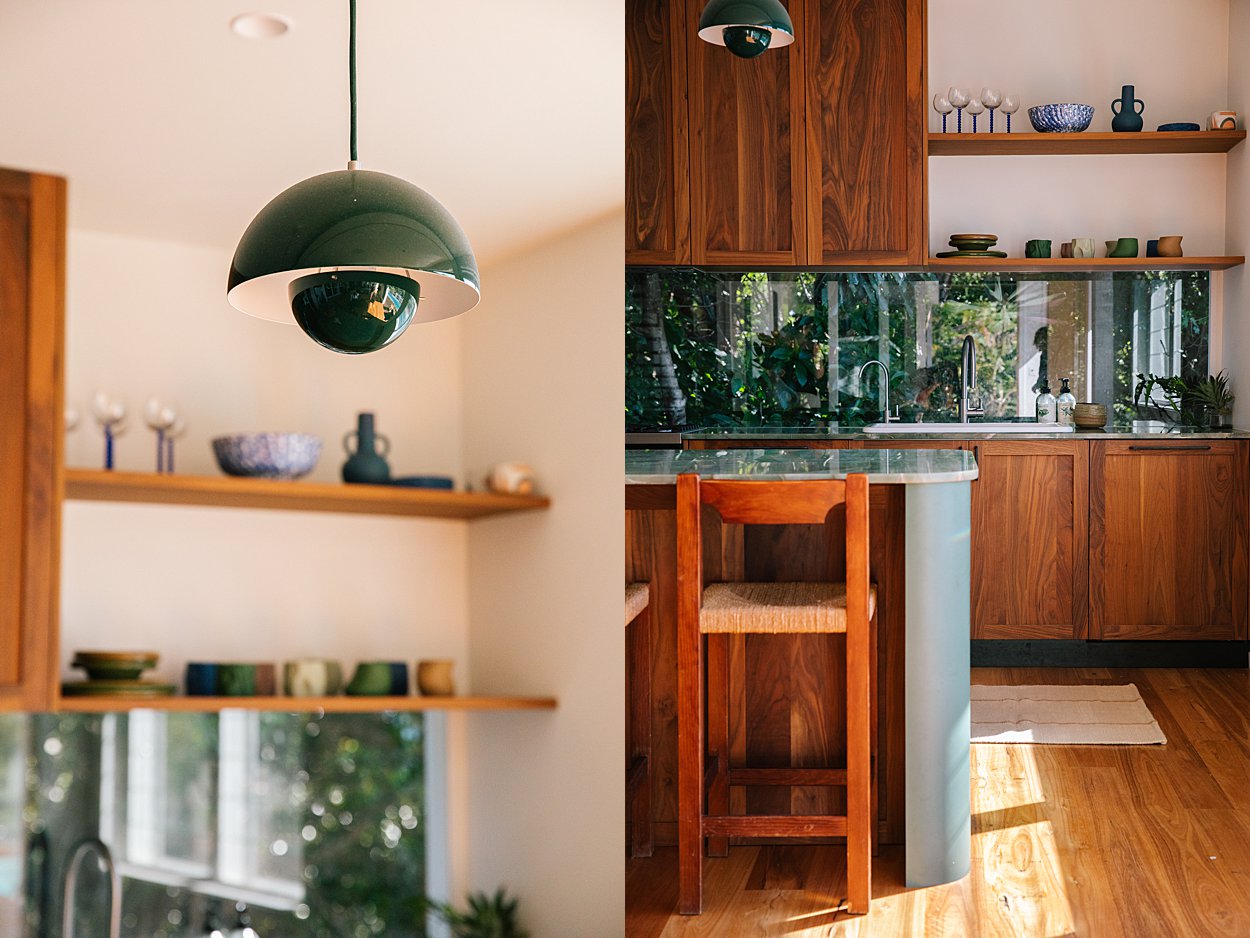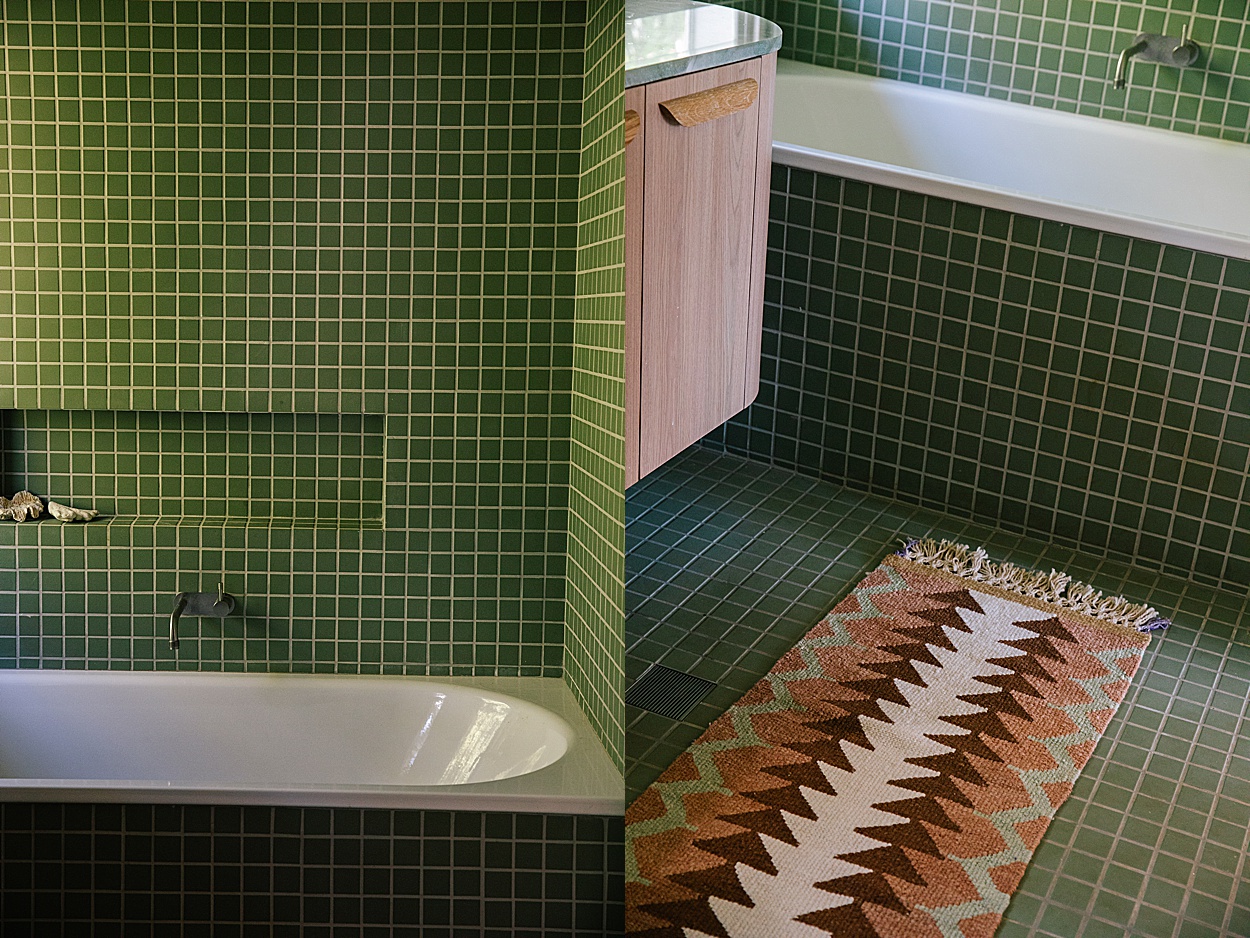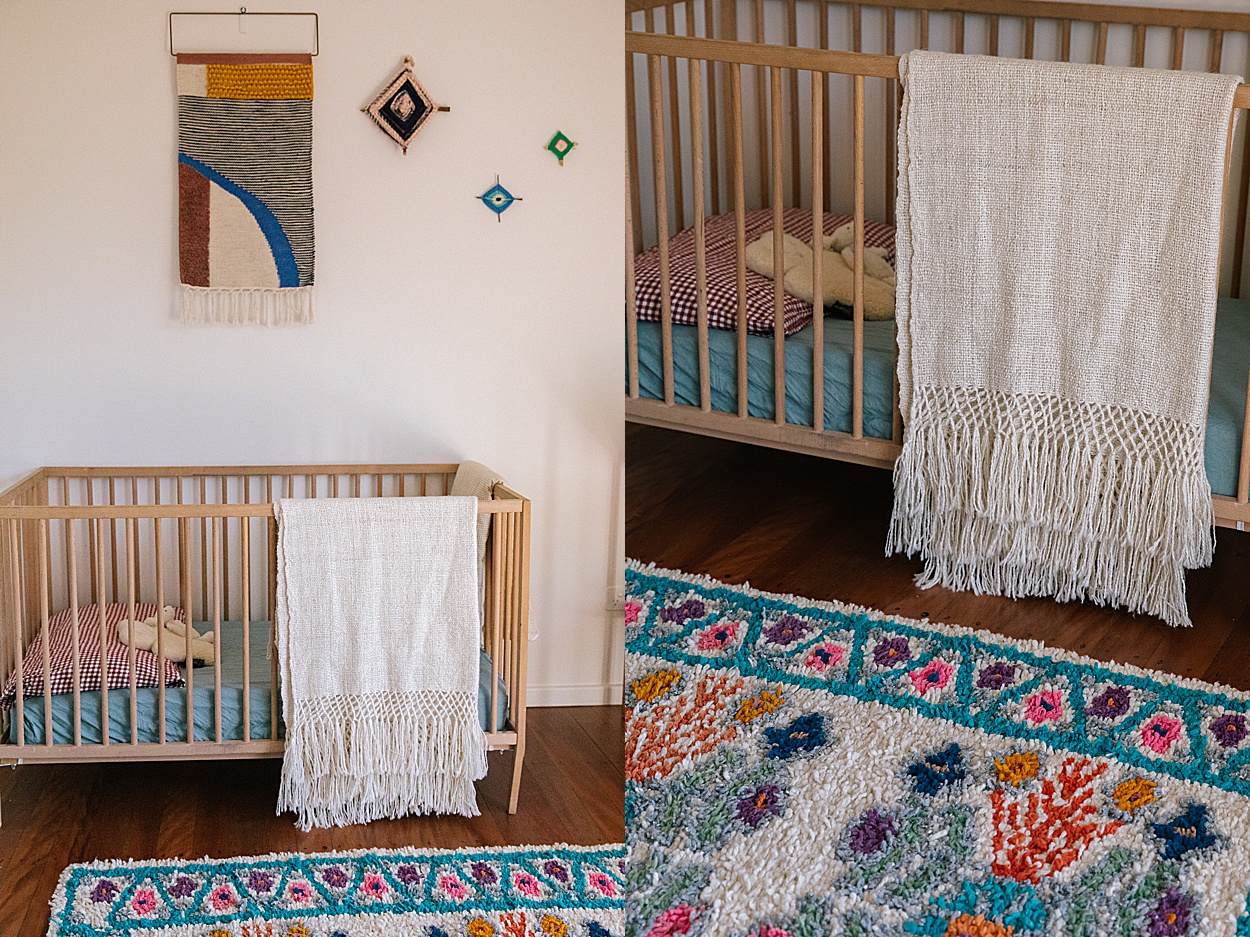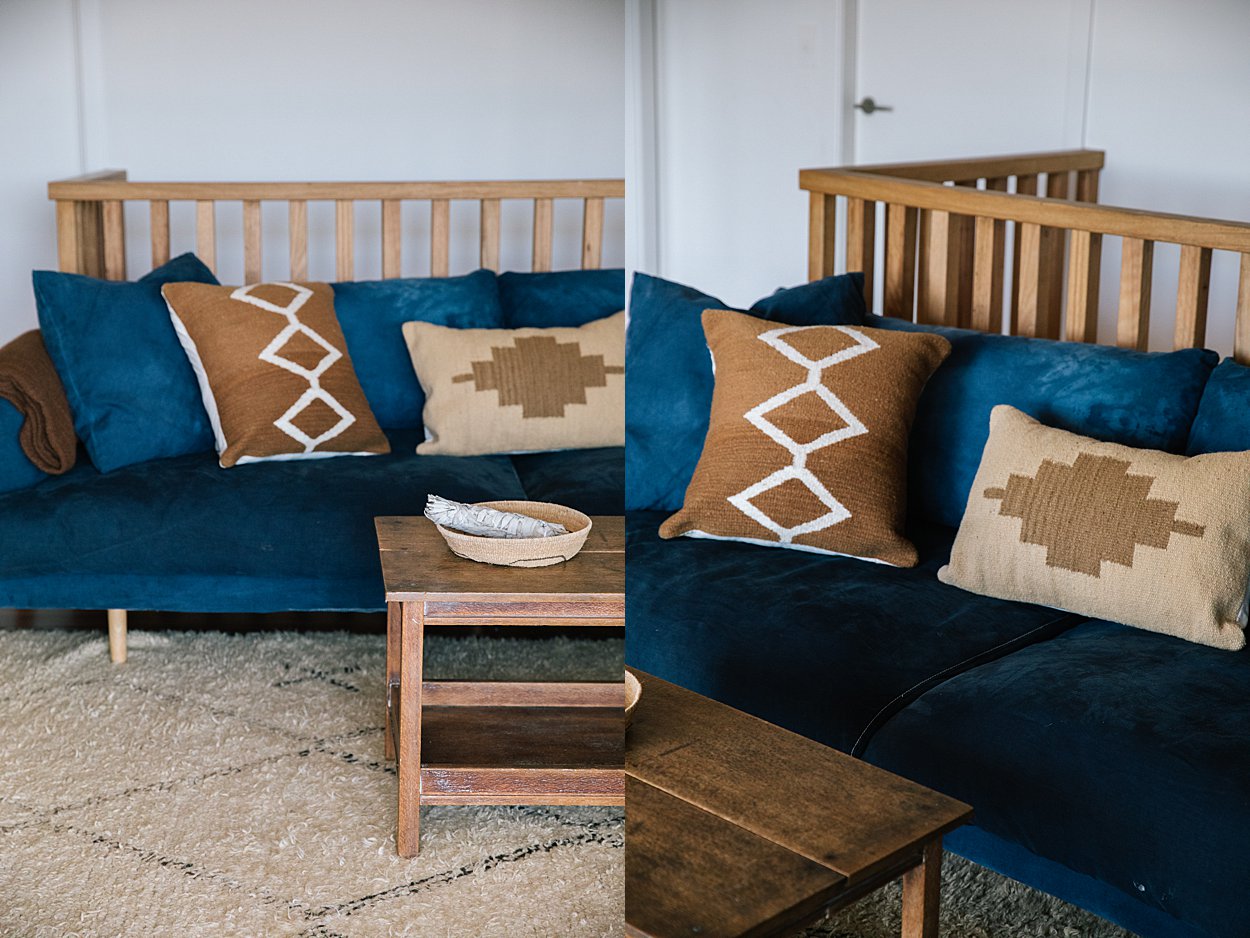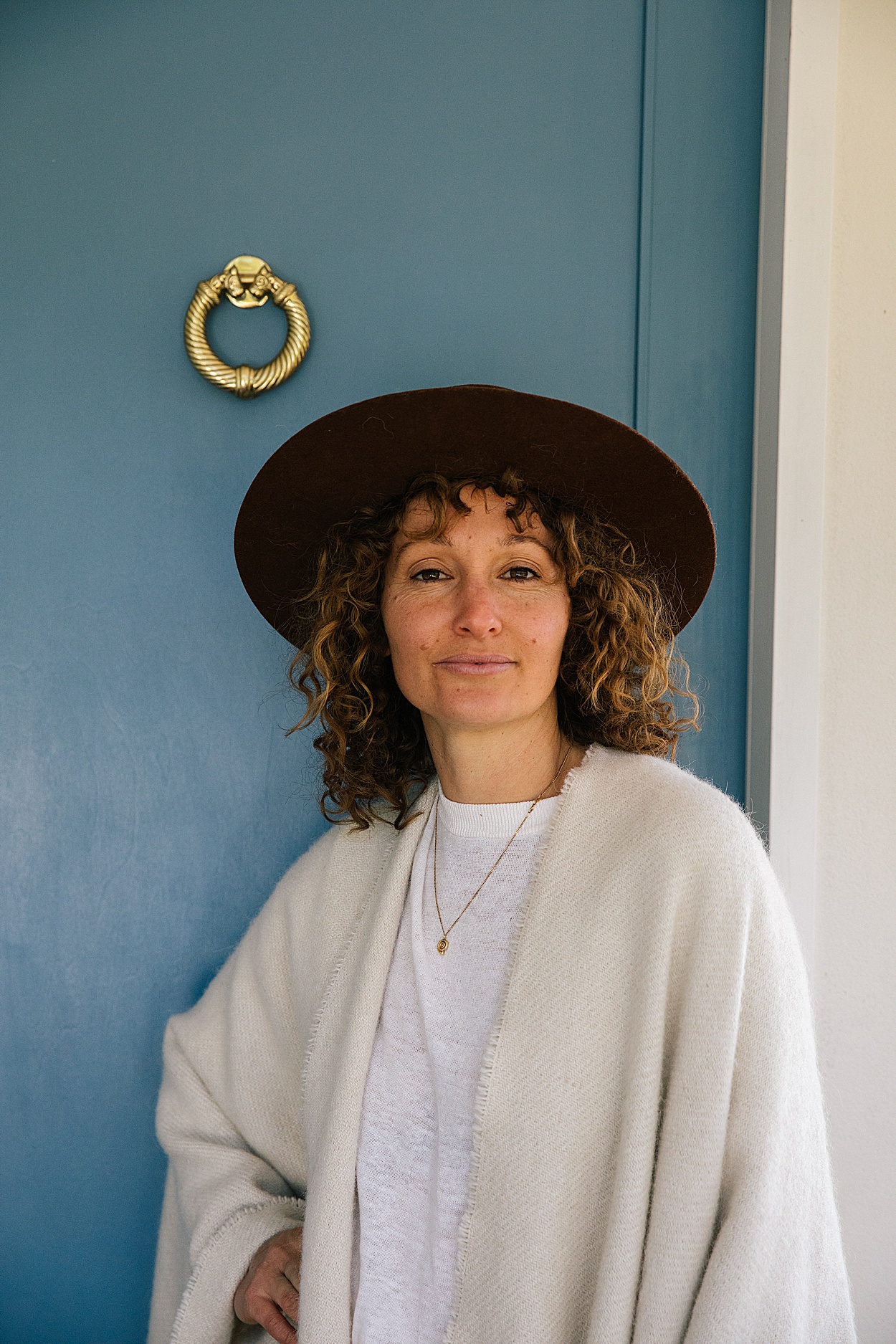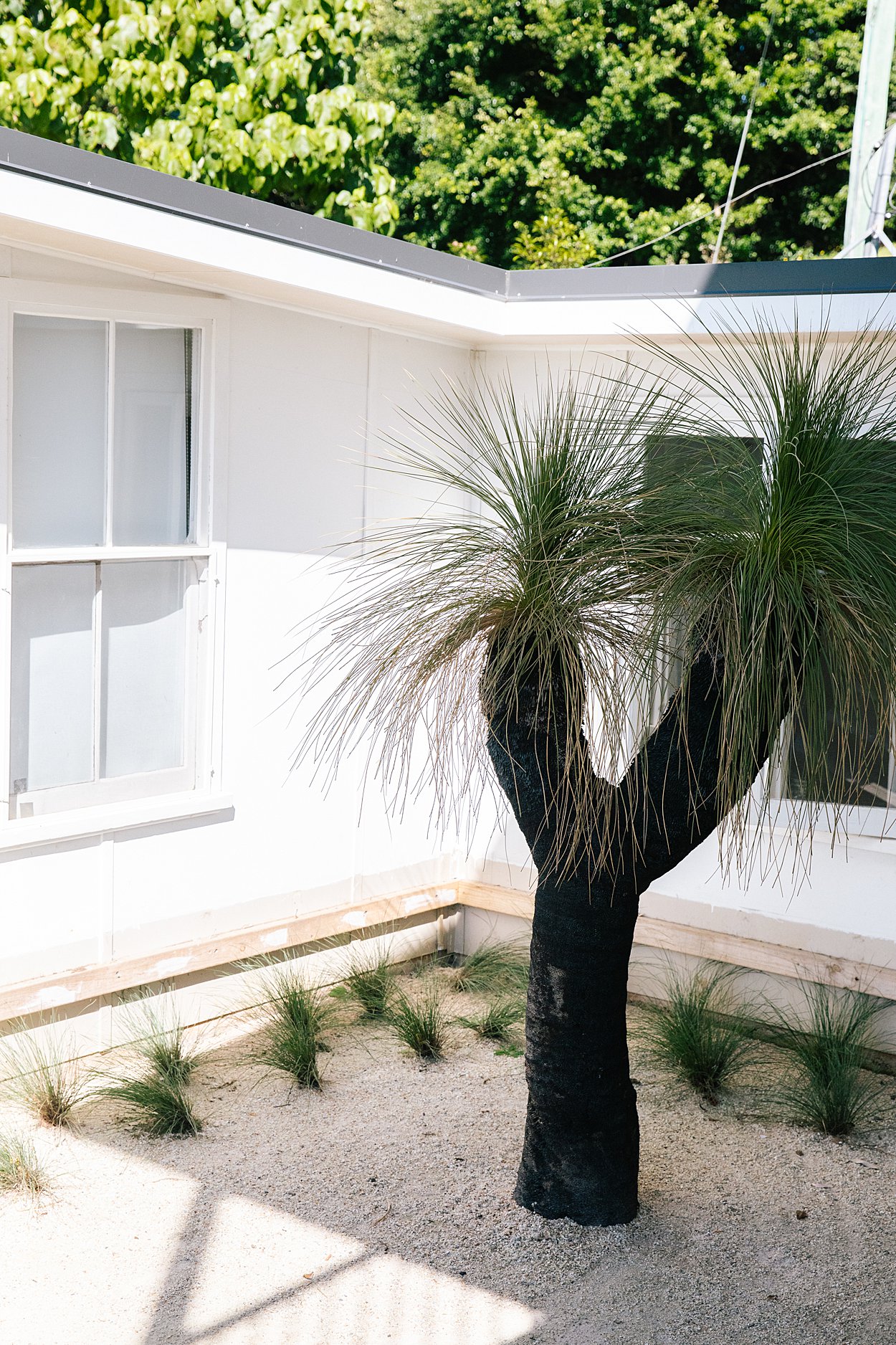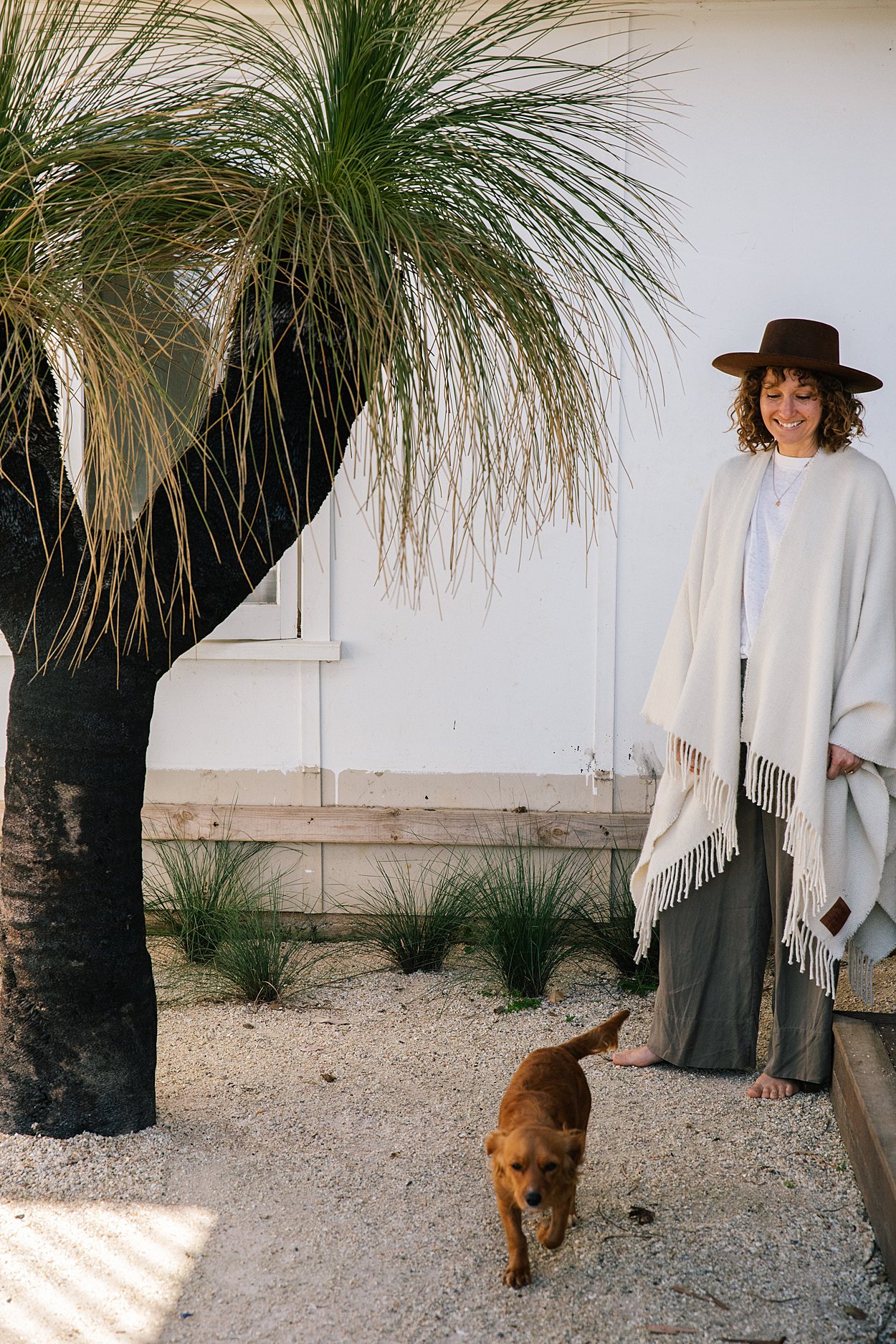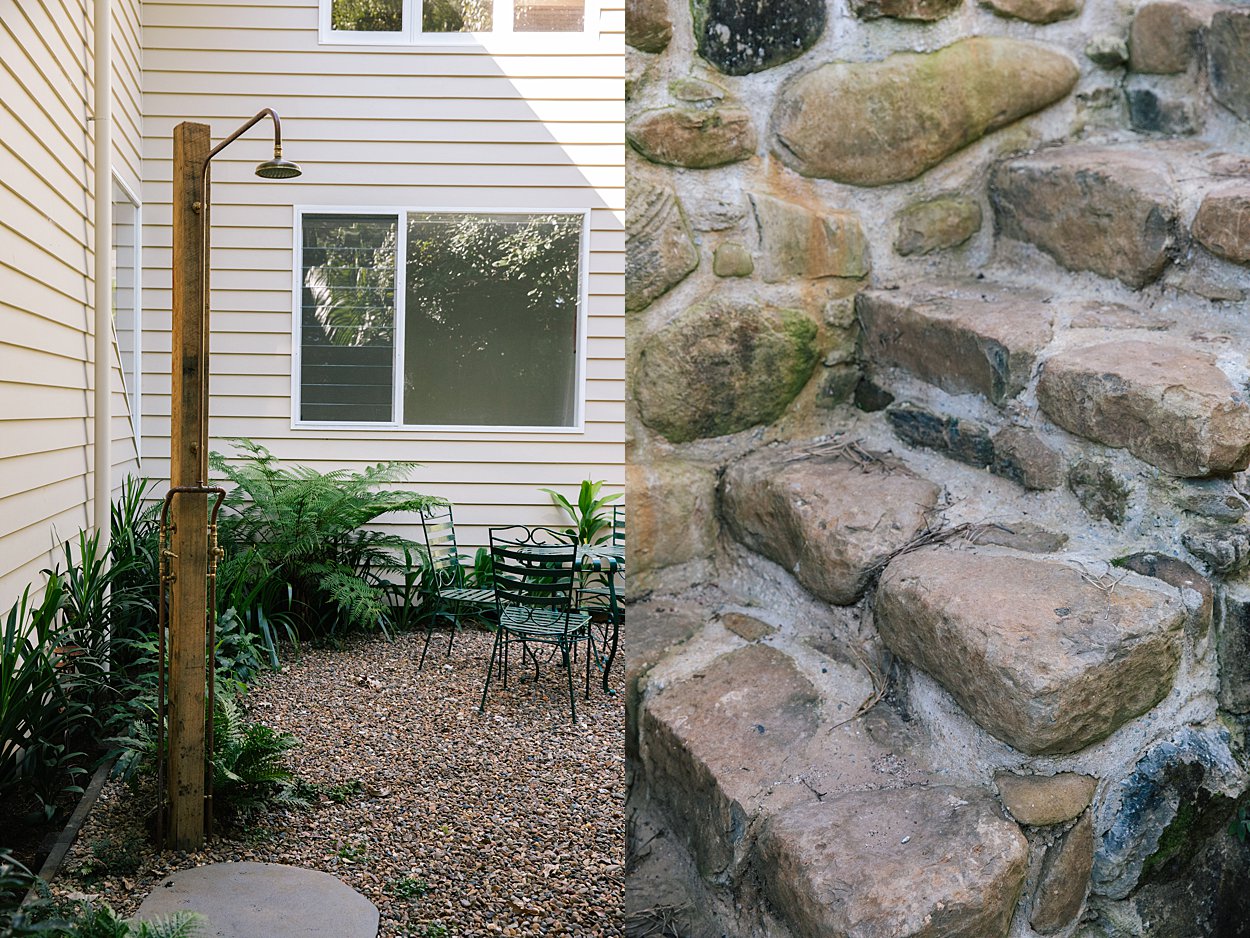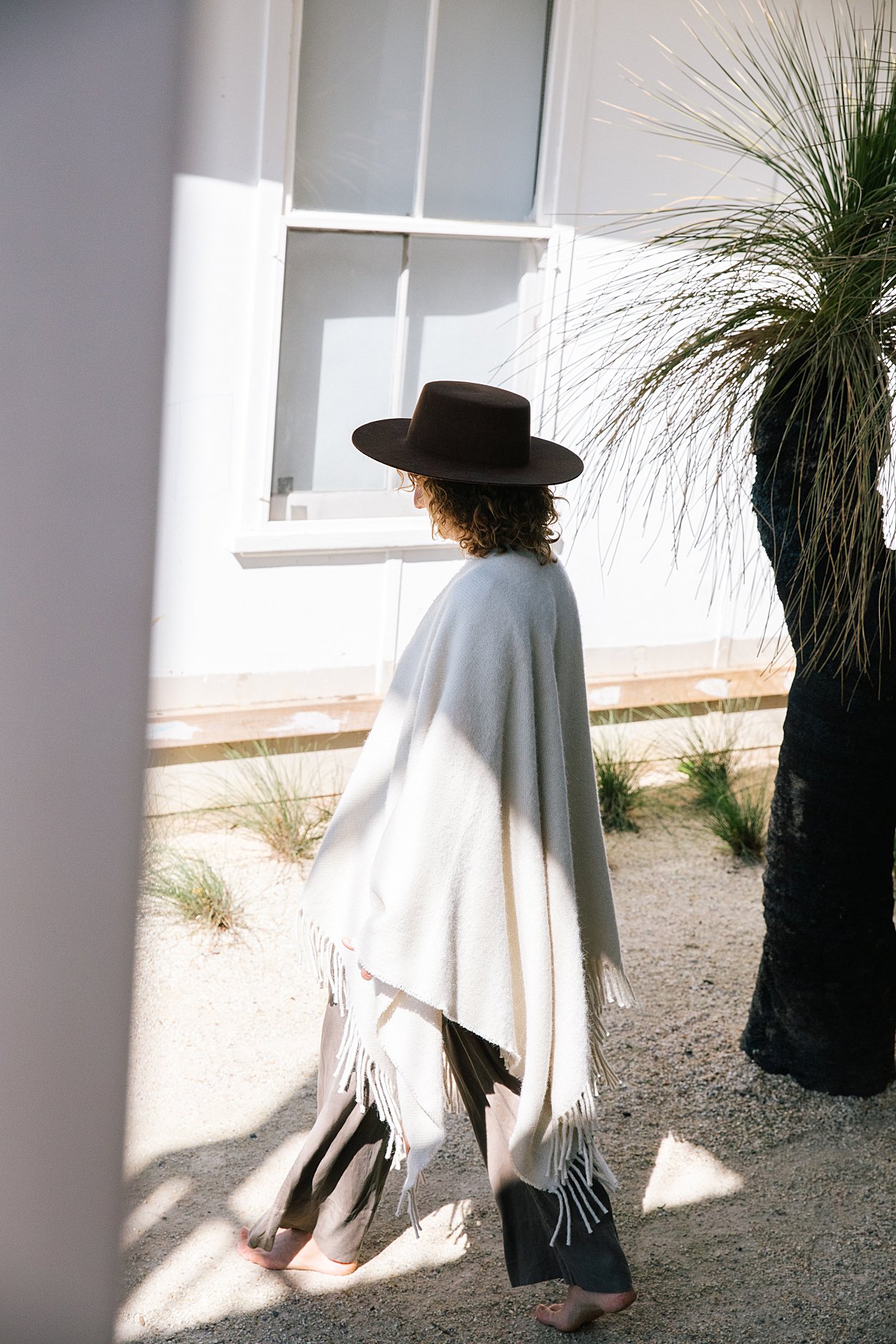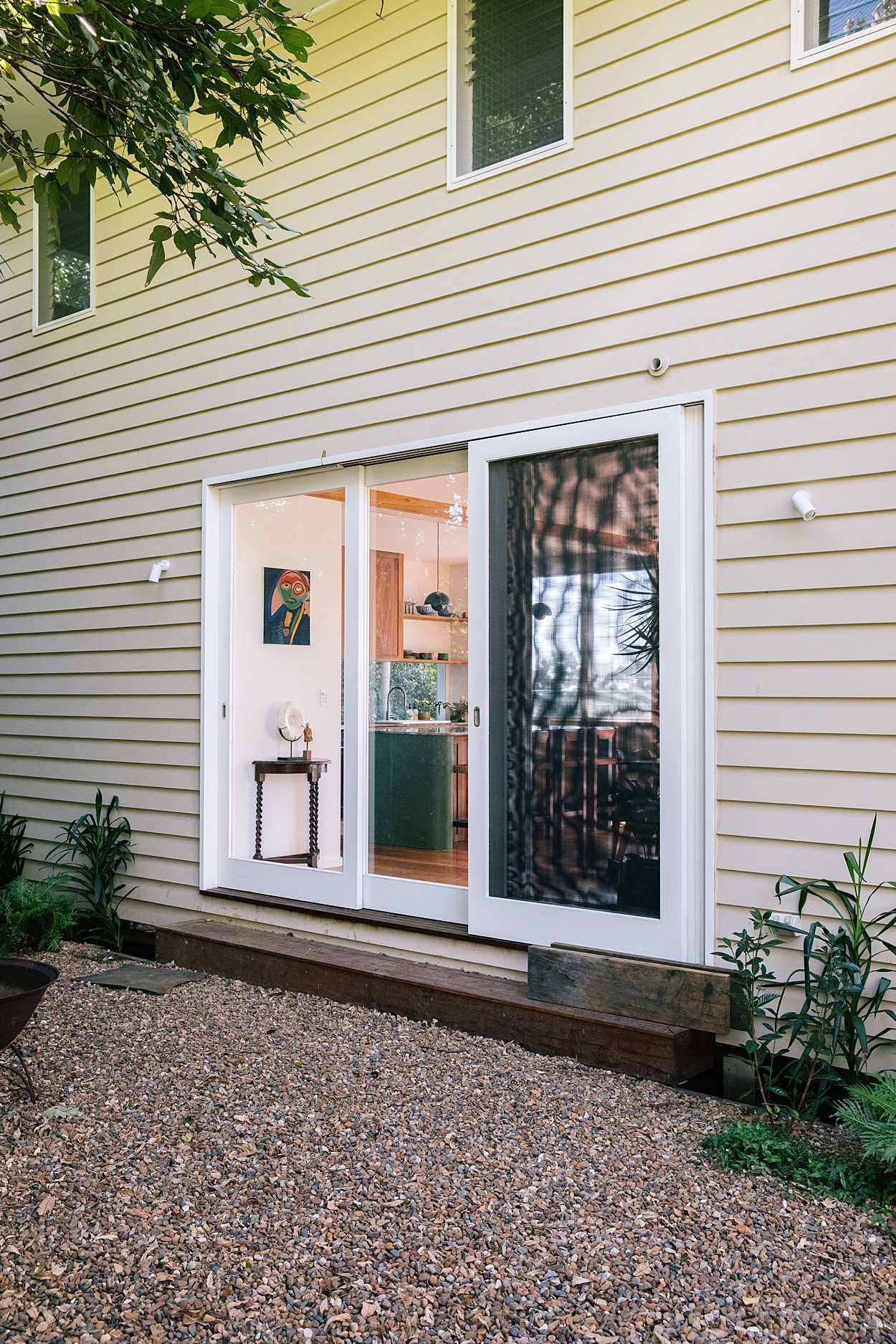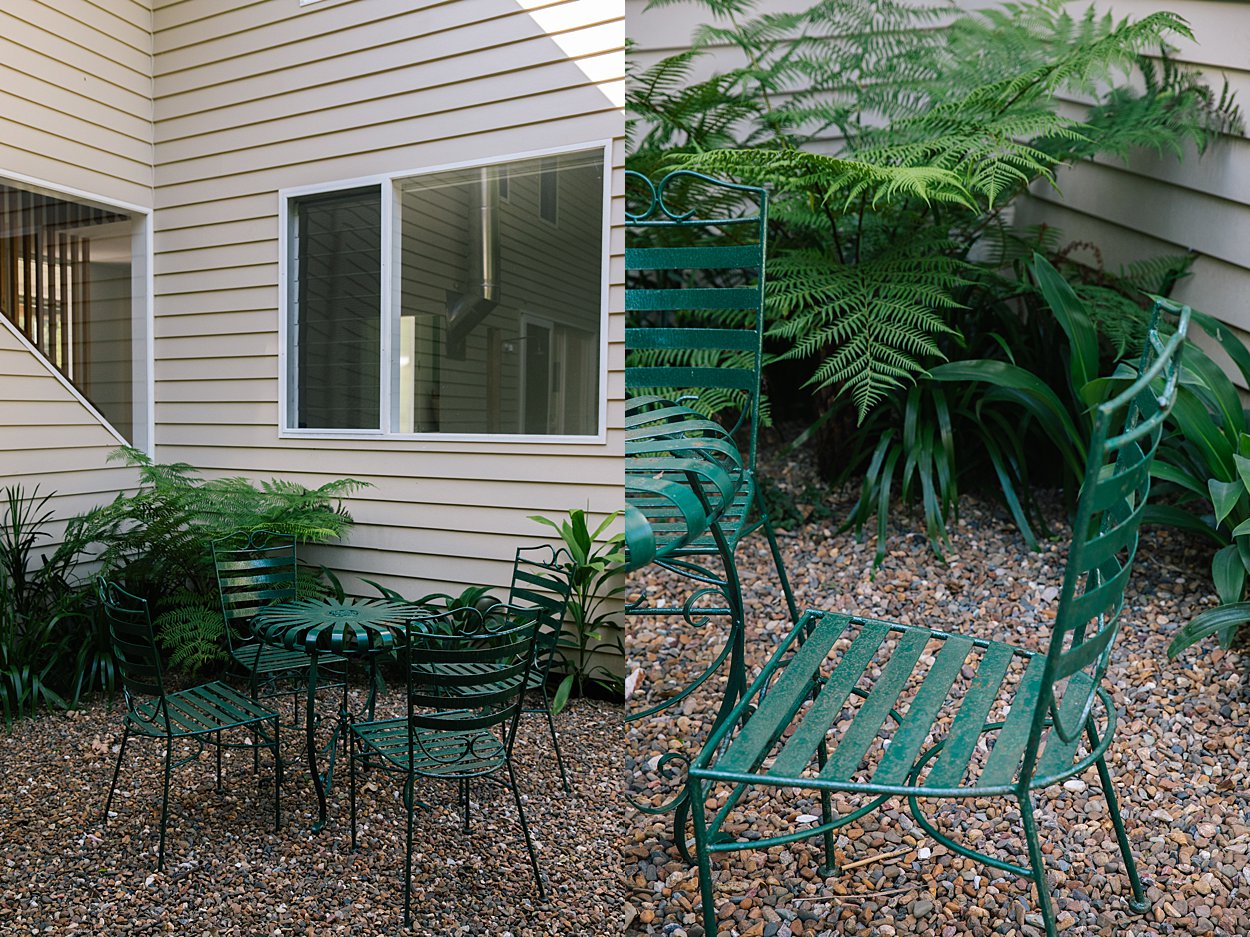 *All images & words are copyright of Pampa, for any kind of use please contact us at hello@pampa.com.au for permission.
Photos: Victoria Aguirre