For this Mi Casa, we visit the home of Candice Rose O'Rourke, business owner, mum, wife and artist. Candice recently built her sun-drenched, timeless home in a coastal pocket of the Byron Shire that presents an oasis of calm for her small, energetic family. We spent a summery afternoon discussing moments of exploration, the joy of motherhood, business and balance, and how sometimes you just have to go with the flow.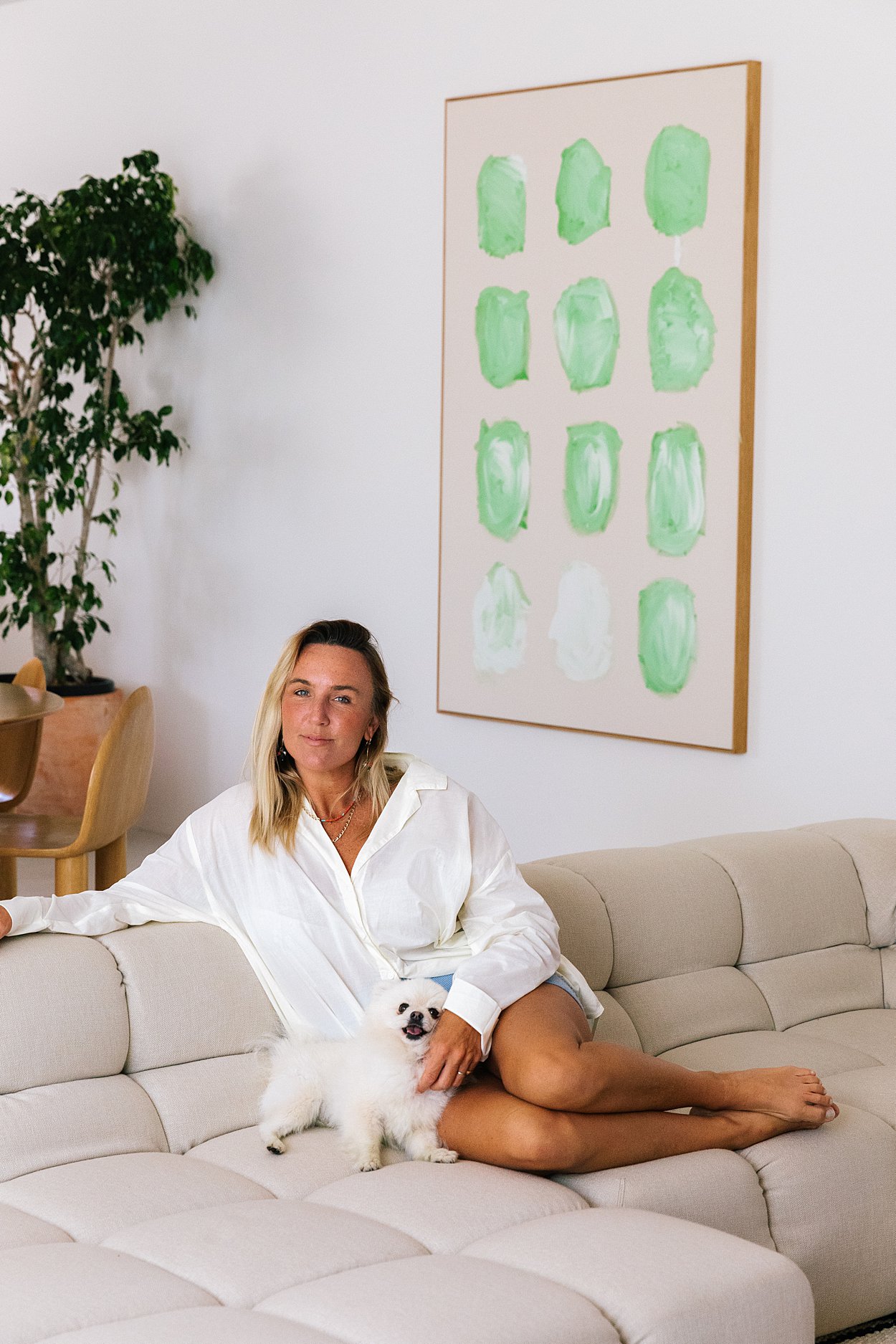 SHOP THE LOOK
1/ Abril Made to Order Rug  2/ Monte #3 Cushion 3/ Mini Sol Textile 4/ Monte #14 Cushion  5/ Classica Made to Order Runner 6/ Puna Throw  7/ Monte #1463 Rug  8/ Monte Lumbar Cushion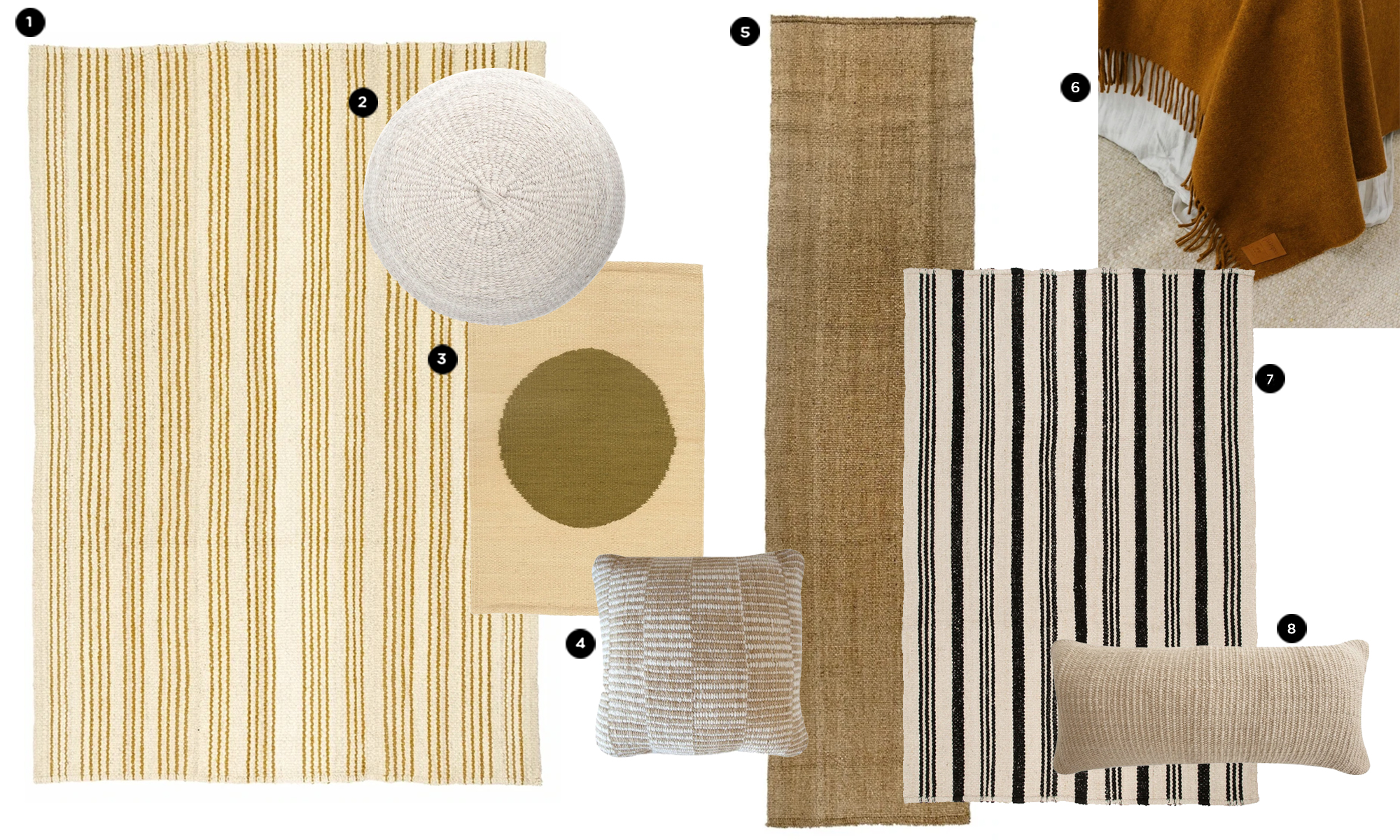 You recently finished building your incredible house. How would you describe your design style?
Our home feels timeless through the use of its materials. Stone, timber, brick, all solid, sturdy elements that contribute to the simple, earthy feel of the home. We designed the home with these principles in mind alongside the need for space, height and light to ease the chaos of our small, energetic family.
Do you have a favourite corner, nook or room in the house?
We spend the majority of the time in the centrepiece of the home, being our living/dining area. We cook, play music and can watch the kids in the pool from here. When we need to break away, we love the media room or our own bedroom for its generous space or the kids retreat to their wing for quiet time.
What are some of your favourite Pampa pieces and what drew you to include them in your home?
The Classica hallway runners add a softness to the thoroughfares, whilst our large Monte and Abril striped rugs offer a bold element to our living areas. We love supporting a local business with sustainability and artisanal importance in mind.
What do you enjoy most about life with your young family in the Byron Shire?
Living in the shire has given us the greatest moments of exploration. We are constantly touring the area and connecting with like-minded families who share the same interests, beliefs and values. What I enjoy most is teaching our children the benefits of living a natural life in an area with such deep, heritage, history and culture. People come from all walks of life to Byron and I love learning about people's stories, their personal hopes and their calling. Energetically, I believe the shire can bring out best intentions, or at least this was the case for me and my husband Josh.
You wear so many hats, multiple business owner, mum, wife, artist, home builder… what do you do to stay balanced?
Surfing keeps me constantly in awe, probably because I am not very good at it! The surf culture here inspires me. What the girls wear in the ocean, the style and grace of a long boarder or the skill and speed of a short boarder. The camaraderie, the support and encouragement, the pecking order and the feeling of the sun going down in the afternoon on the sea, being amongst people who share the love and passion.
You have two beautiful children, how would you describe your approach to parenting?
Without putting my parenting approach into a box because every day It feels like I am evolving as a Mama, I would summarise and say when they were babies, I was quite nervous. Today, I am a lot more relaxed, natural and rolling with the punches. As long as there is lots of love surely you can't go wrong? Also, I rely on my husband Josh to step in where I can't and vice versa. It's a team thing.
Zulu & Zephyr have been placing an increasing emphasis on sustainability, which speaks to our hearts, what's next in your journey to leave a lighter footprint?
Our goal is to create collections that are 100% sustainable. We aren't far off, but there's still work to continue. Beyond this, we aim to be Carbon Neutral by 2024 and are currently working on an eyewear line that is produced from plant-based materials.
You painted many of the beautiful artworks in your home. Are you painting currently and what are you feeling inspired by at the moment?
I enjoy painting for the space I am spending time in, but this is often off the back of an urge to create. At the moment I am not painting but am enjoying the work of Sarah Ellen and Yvonne Robert. I also have art in my home from artists Gem Leslie and Upton Home.
What does "home" mean to you?
A place to stay forever, with no desire to accumulate or capitalise and that being absolutely OK.
More about Cream House here
Photos:  Victoria Aguirre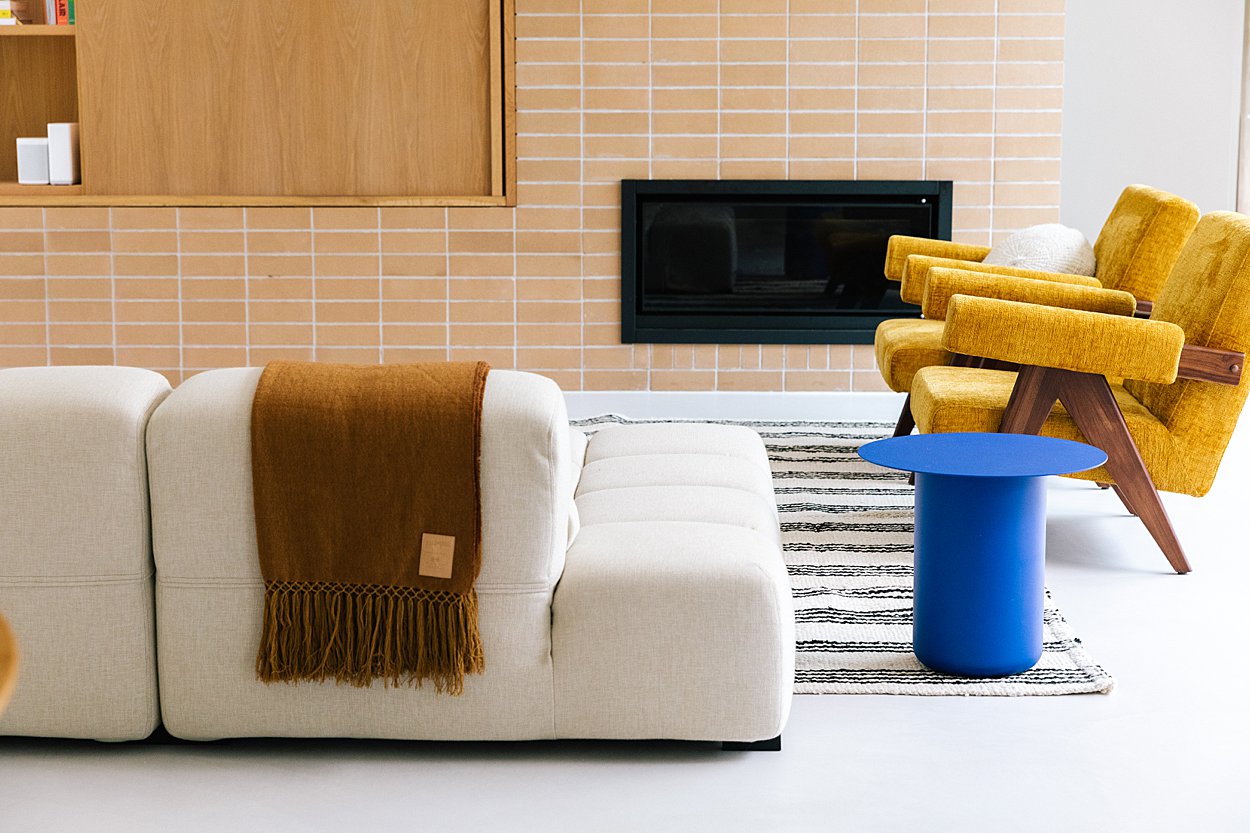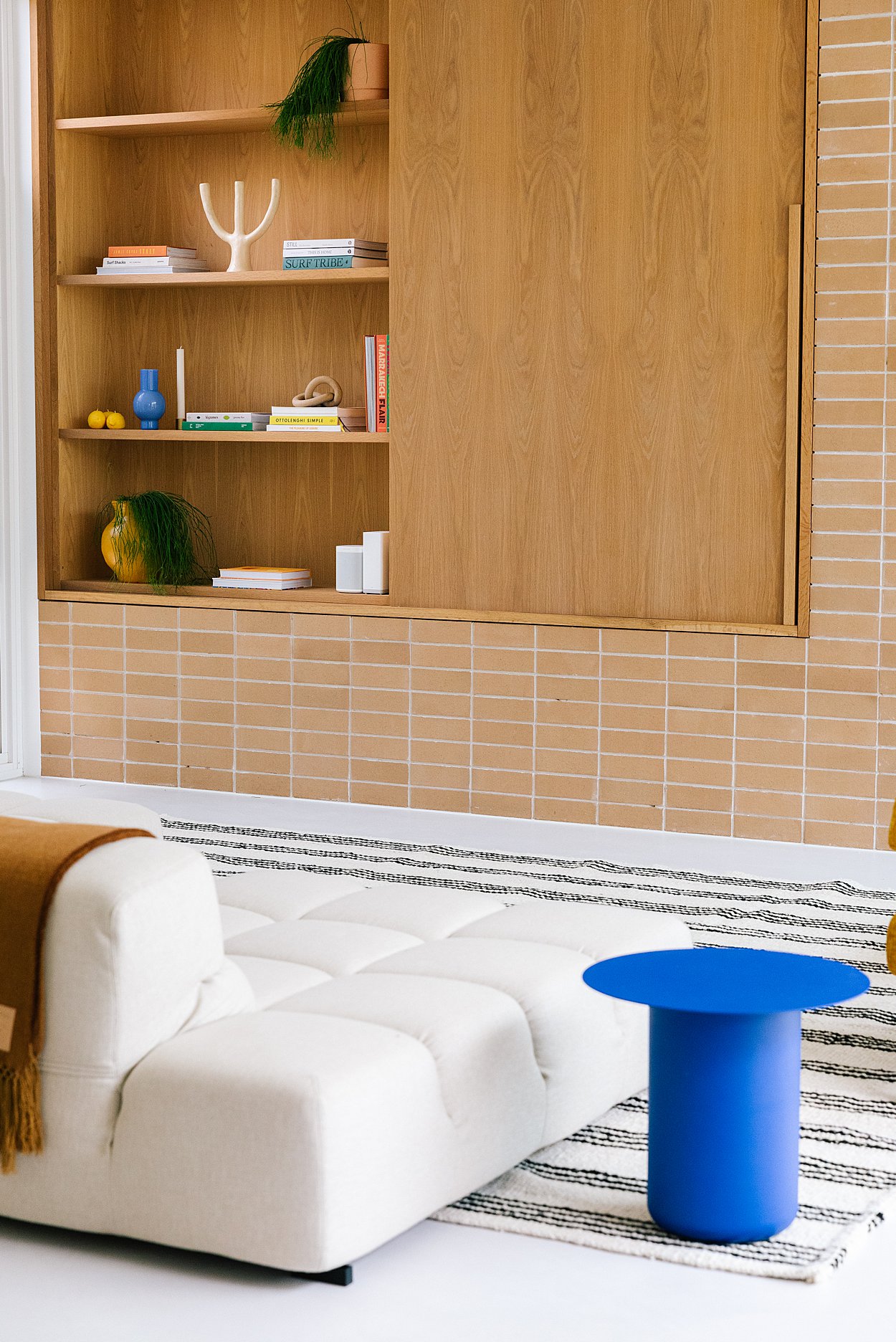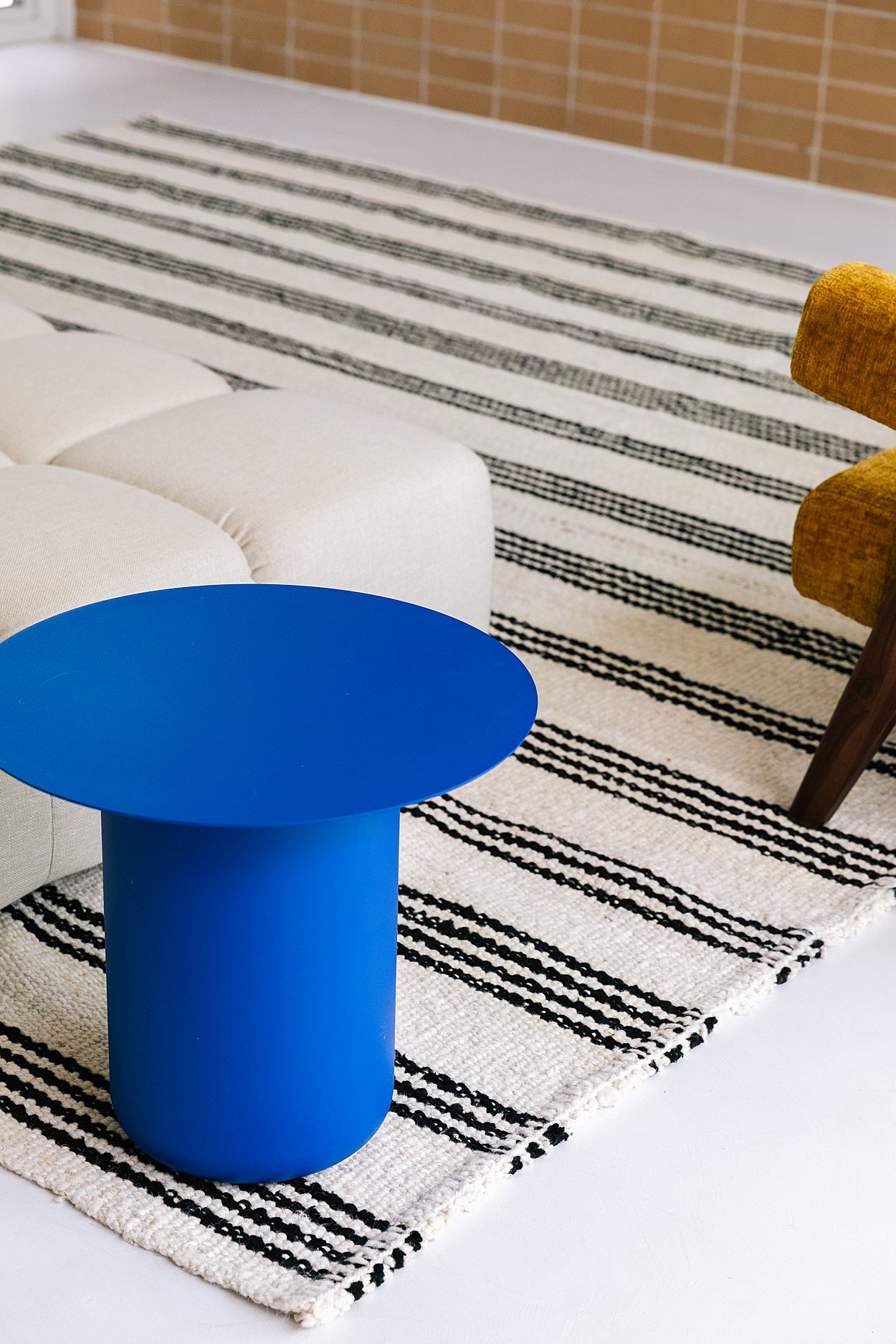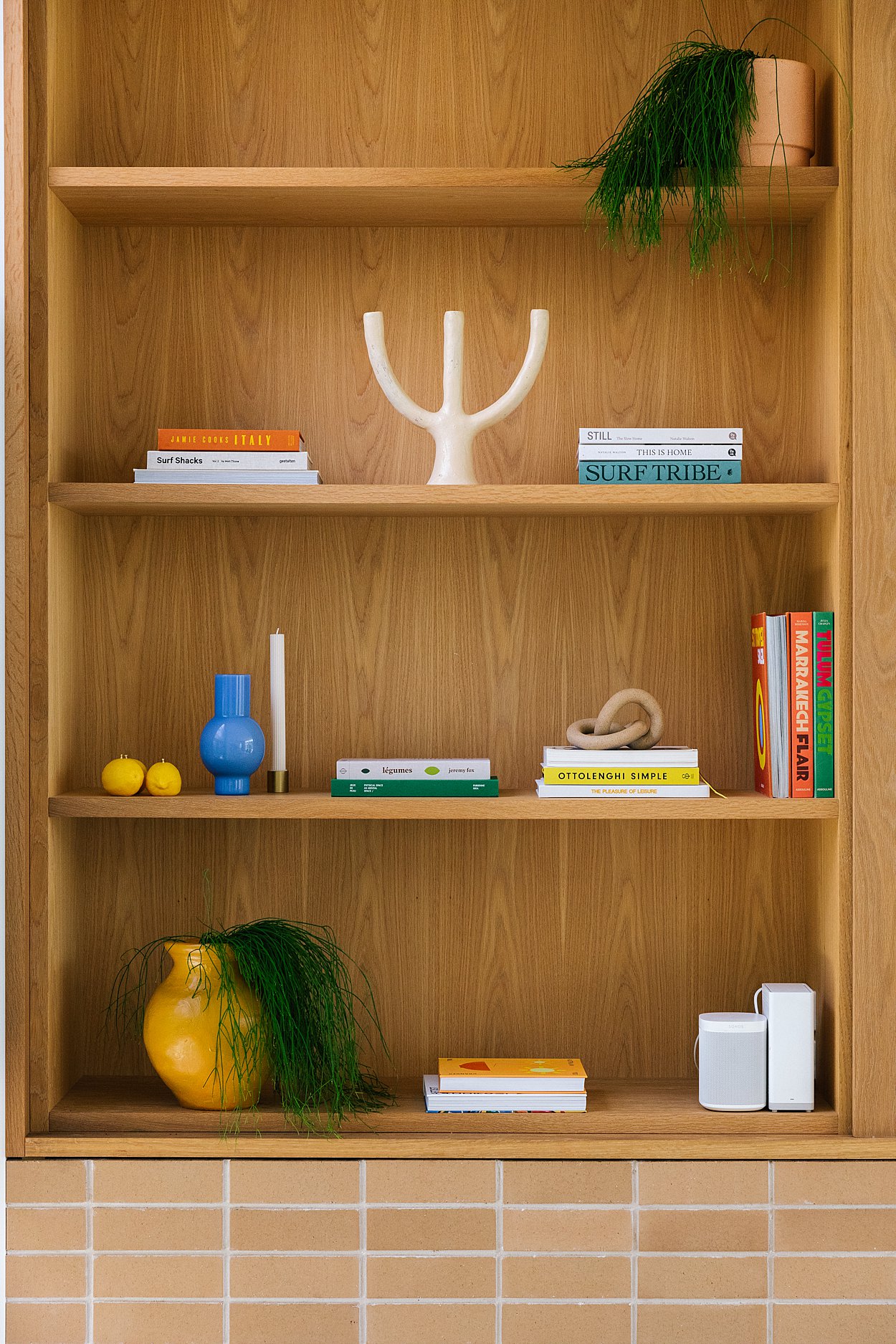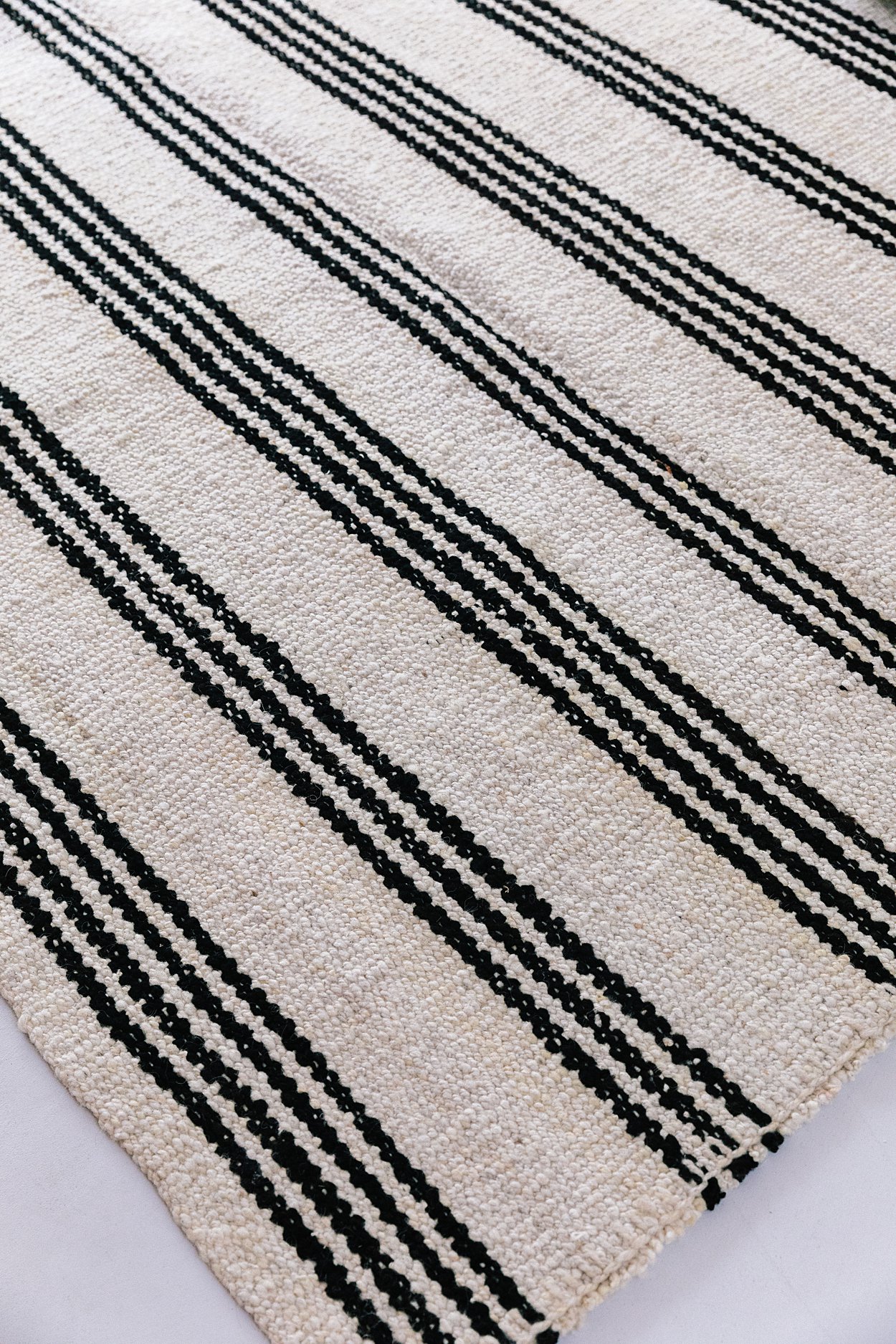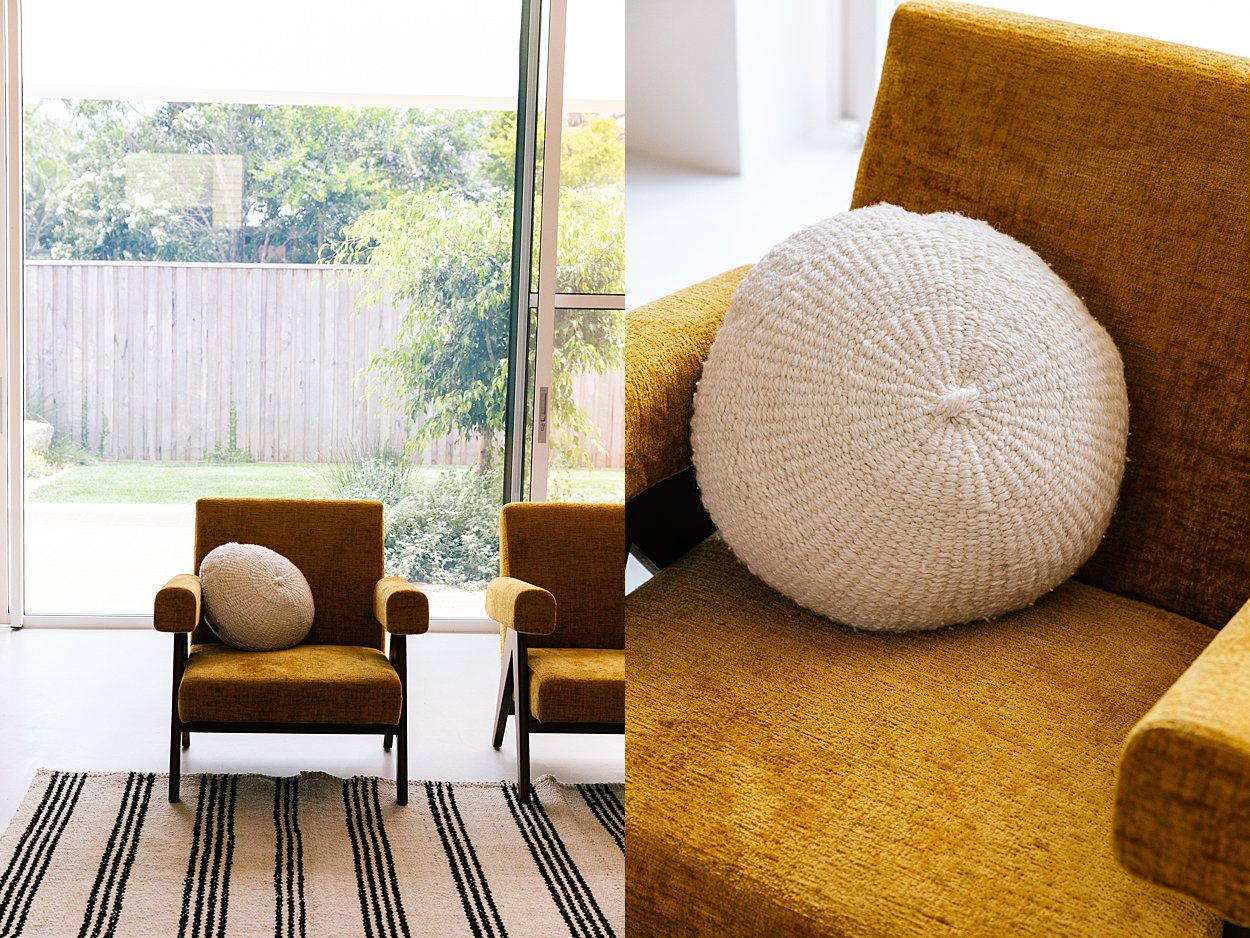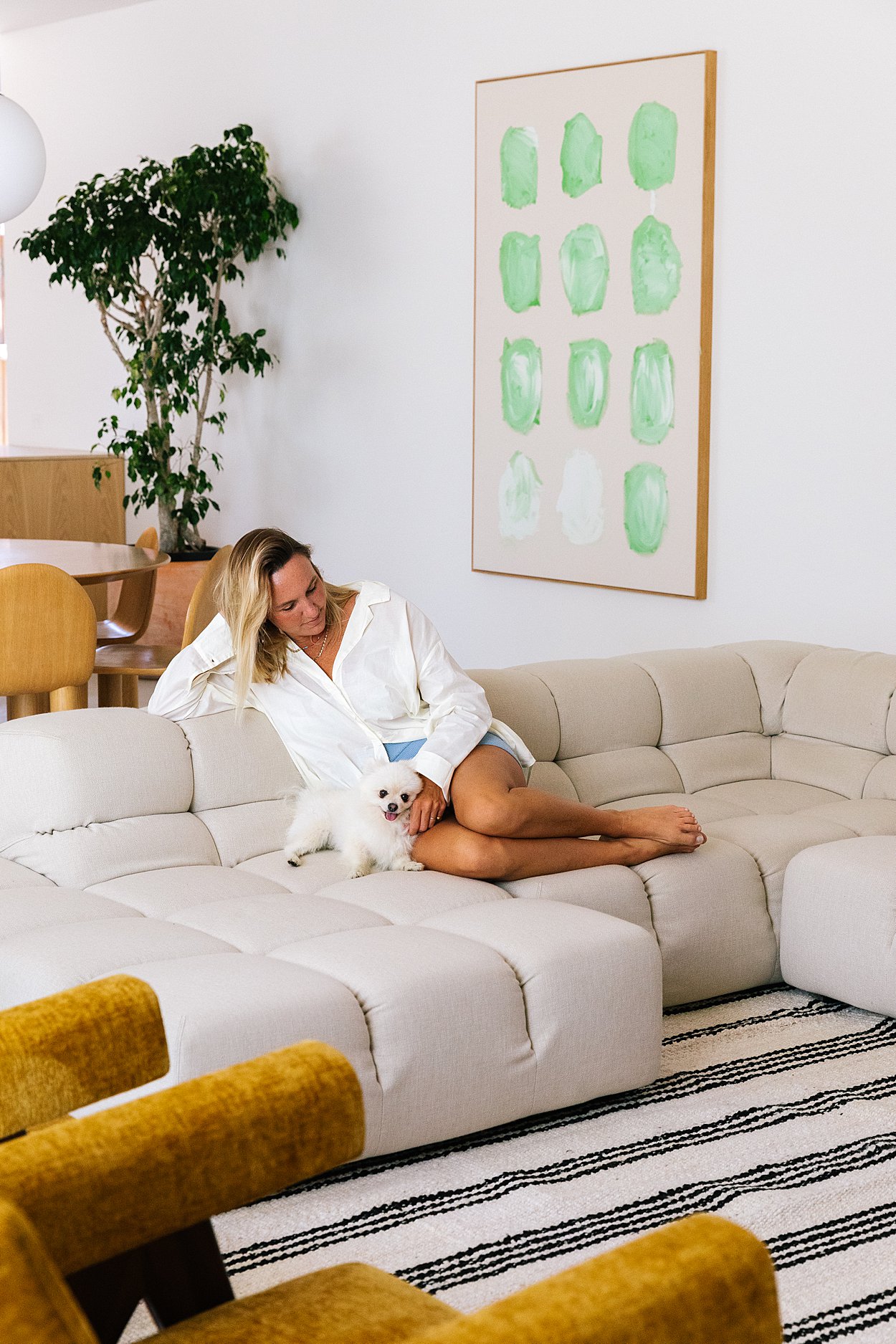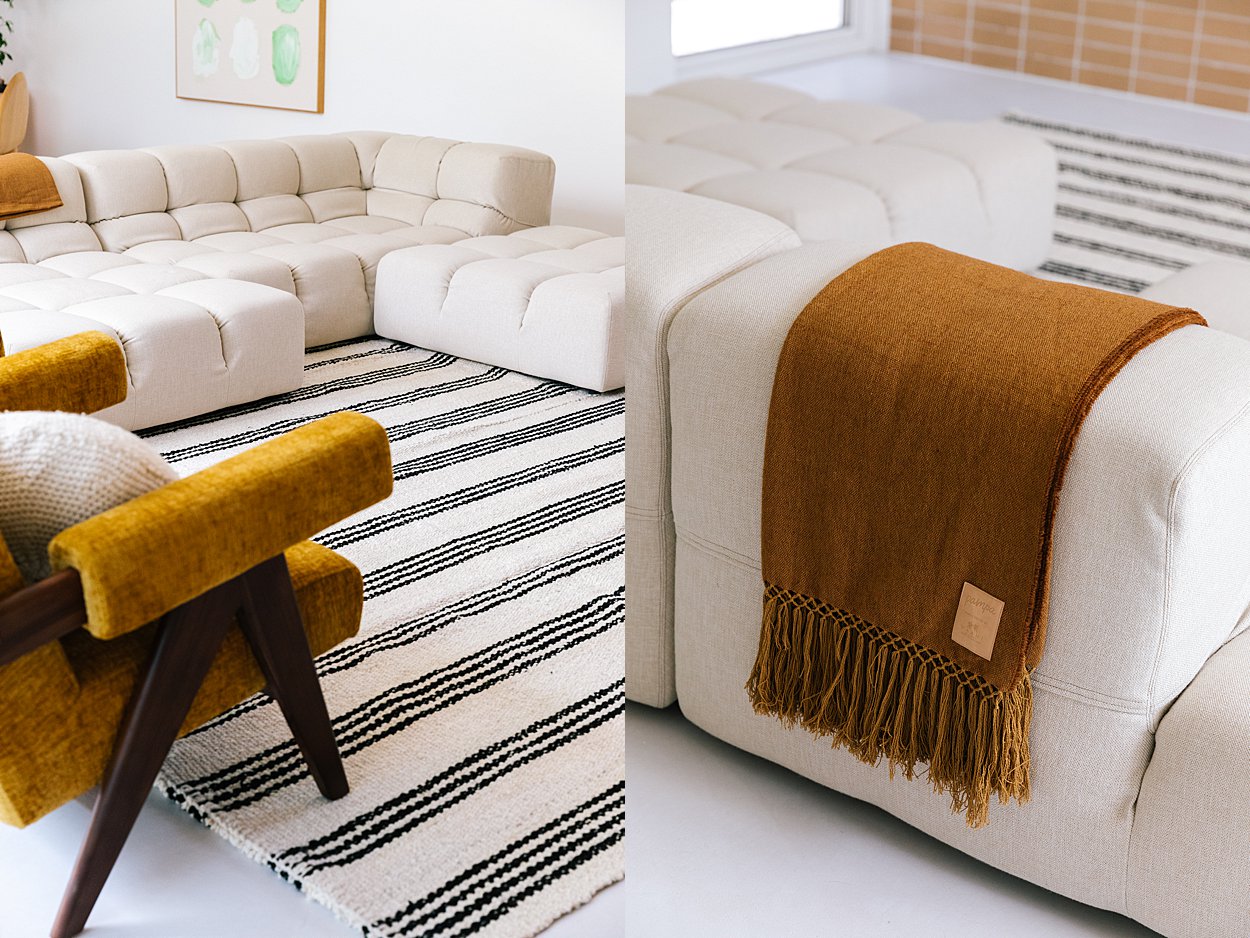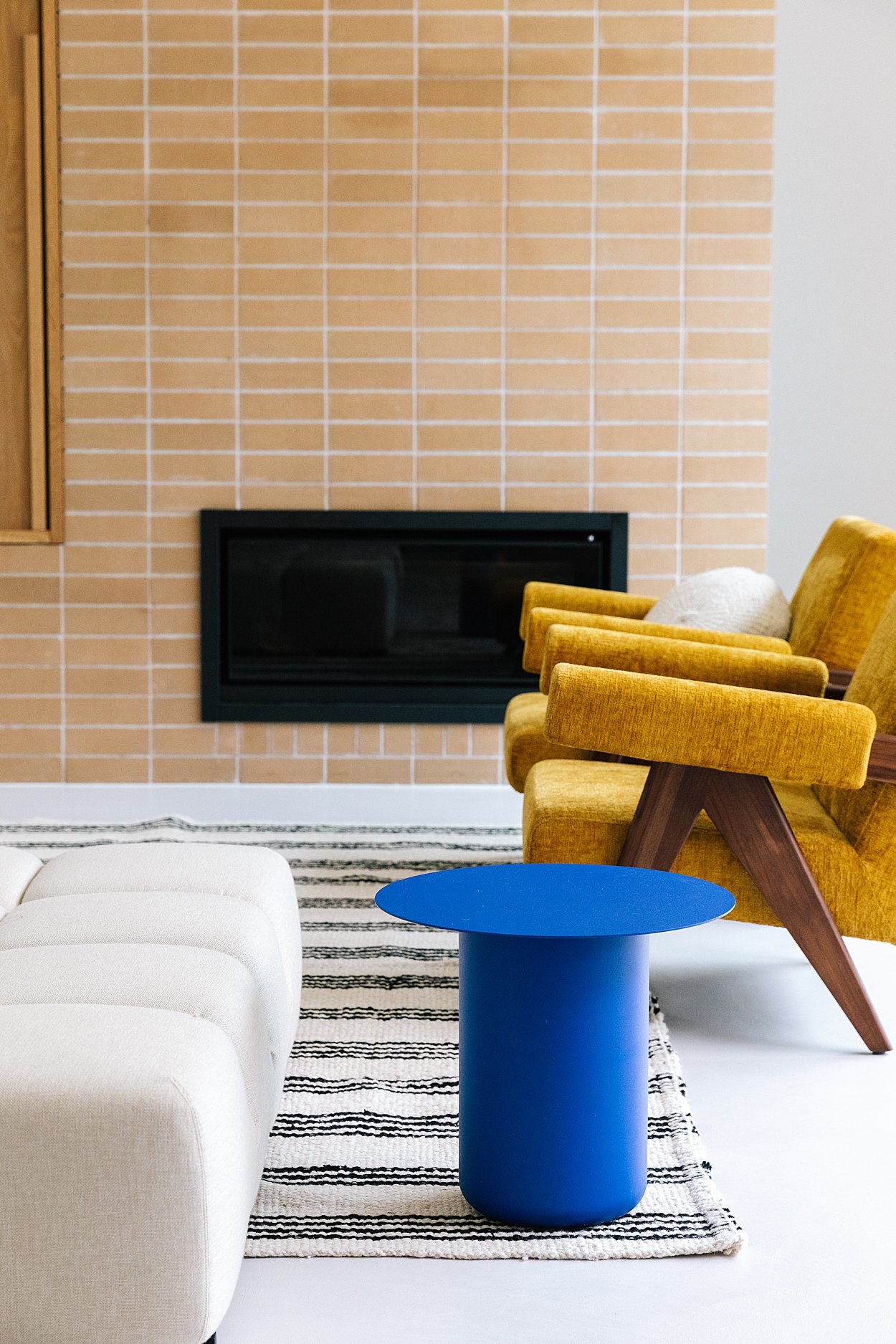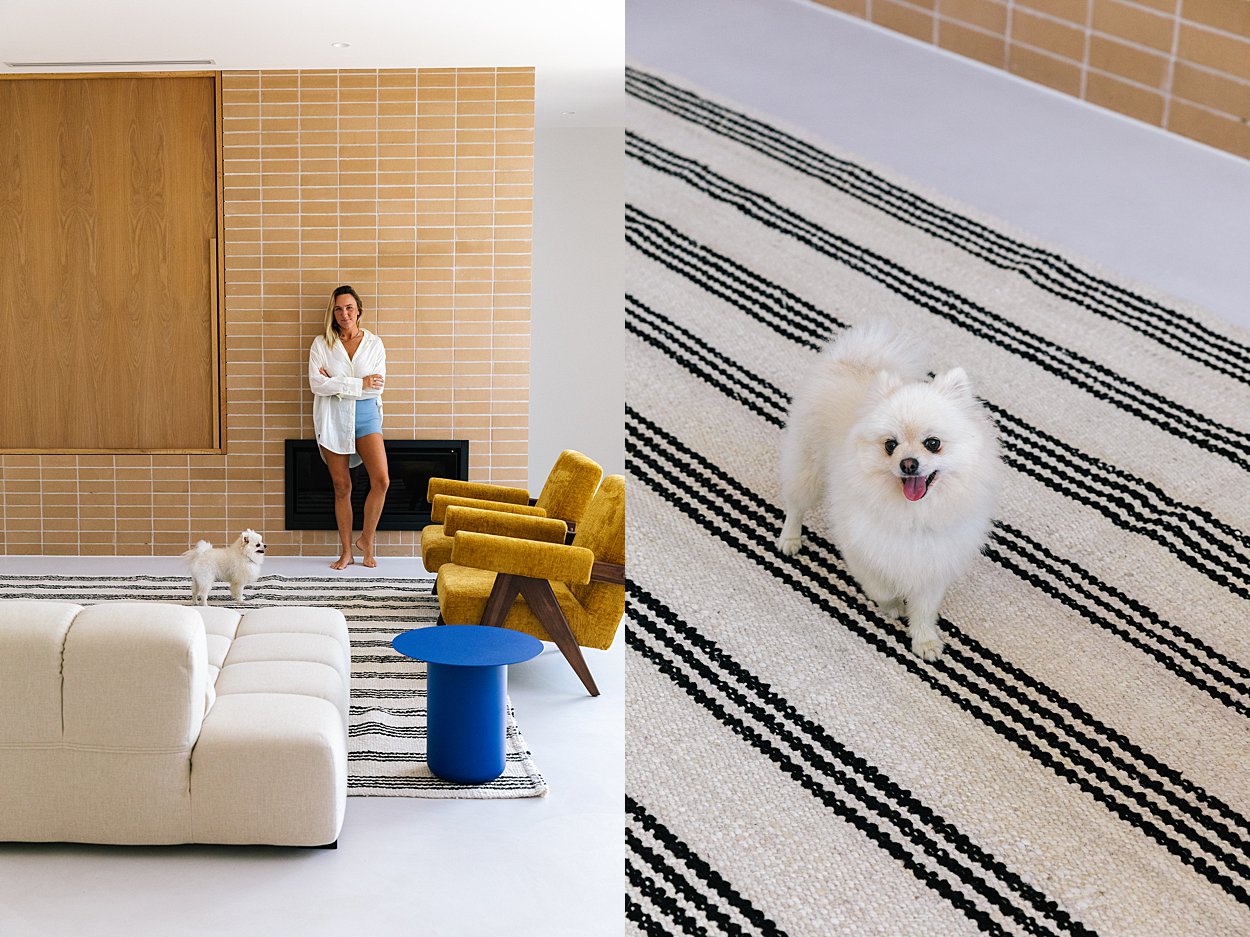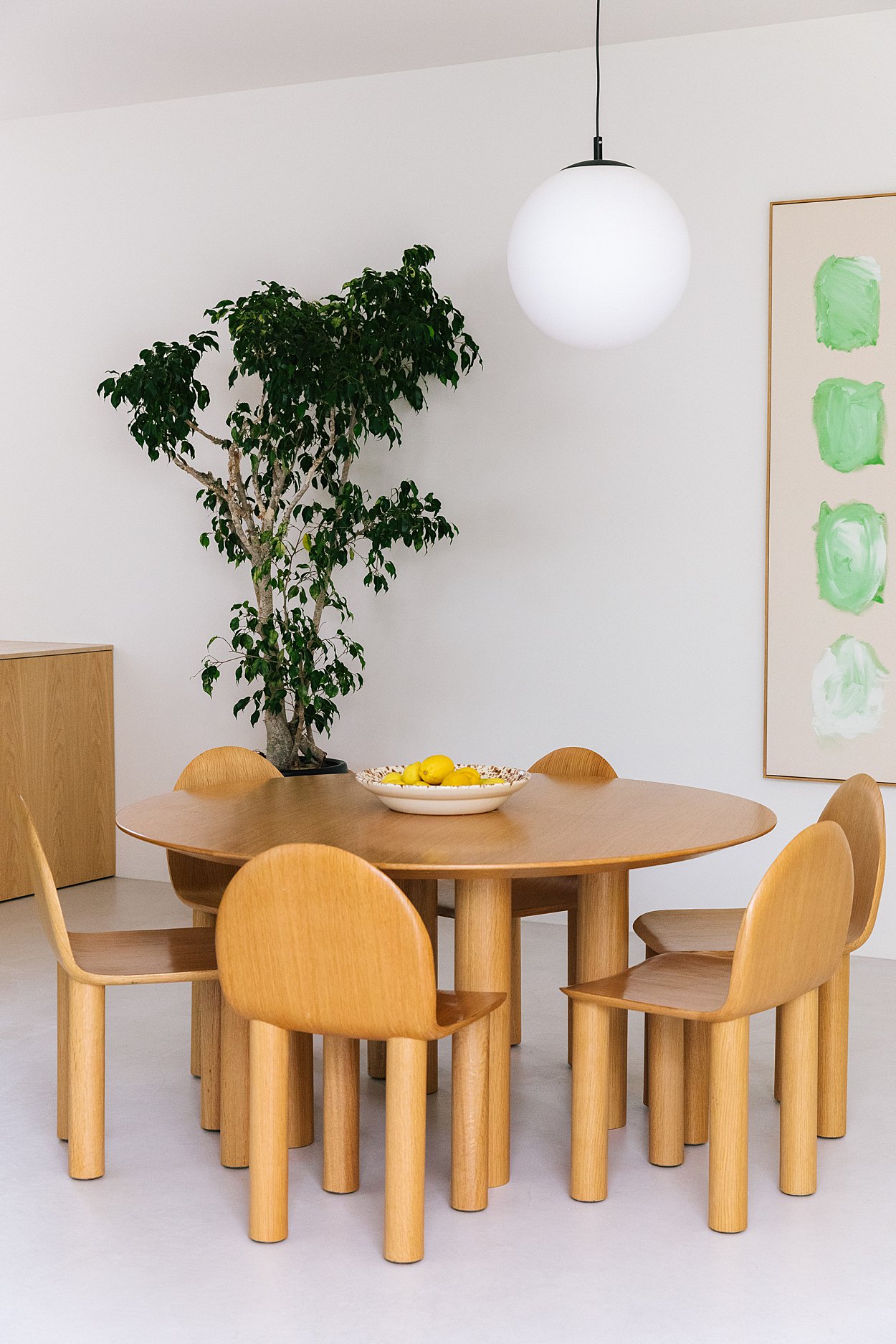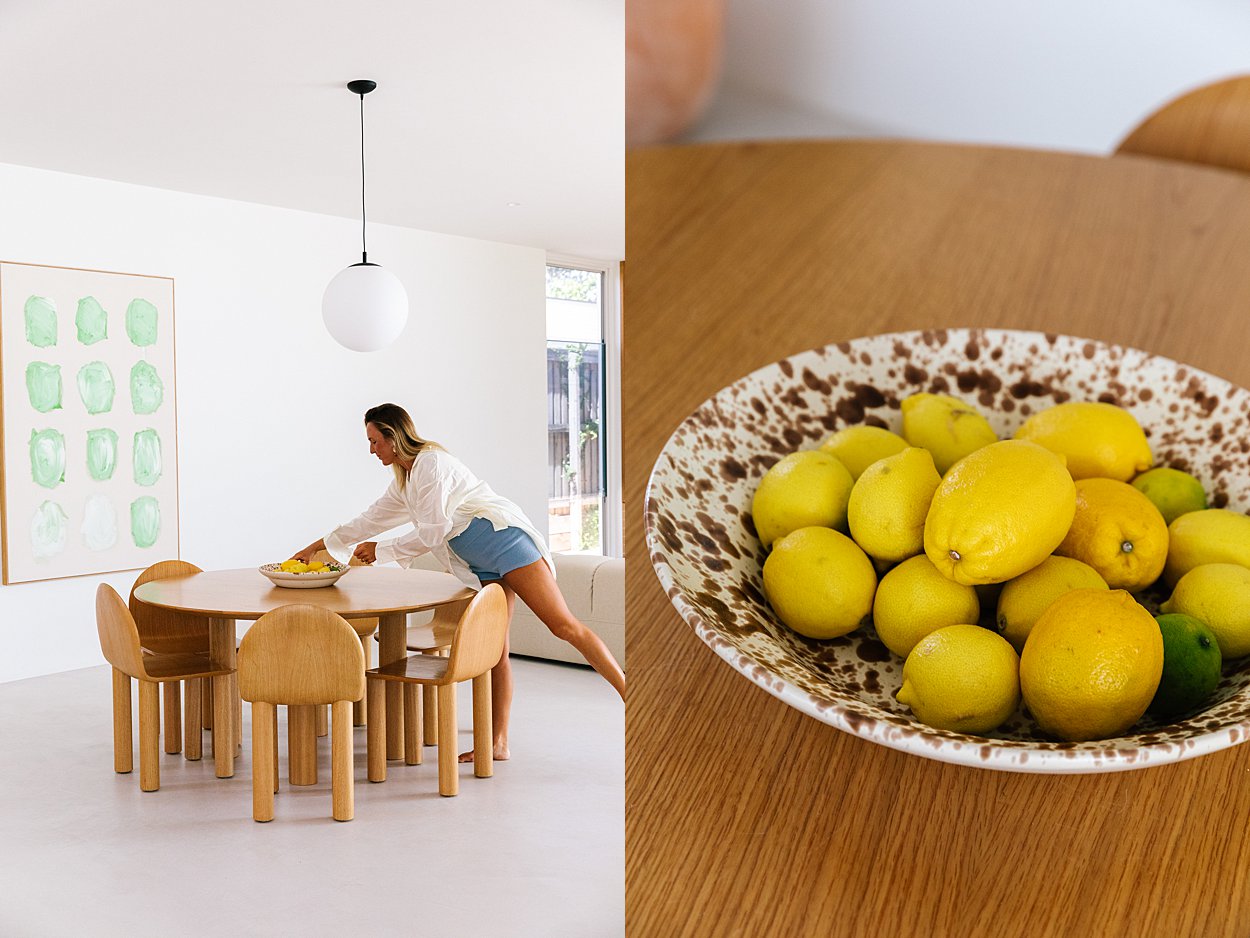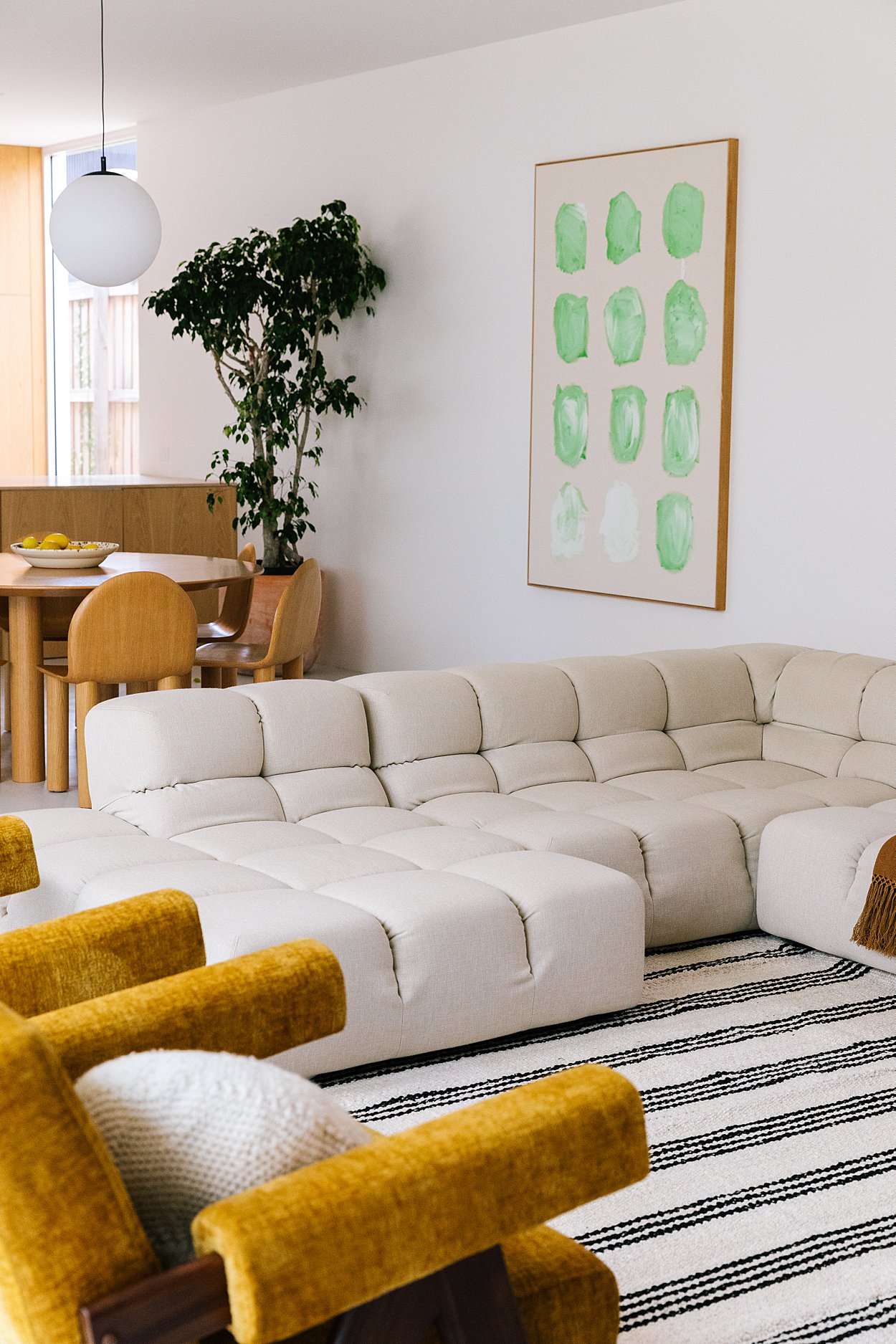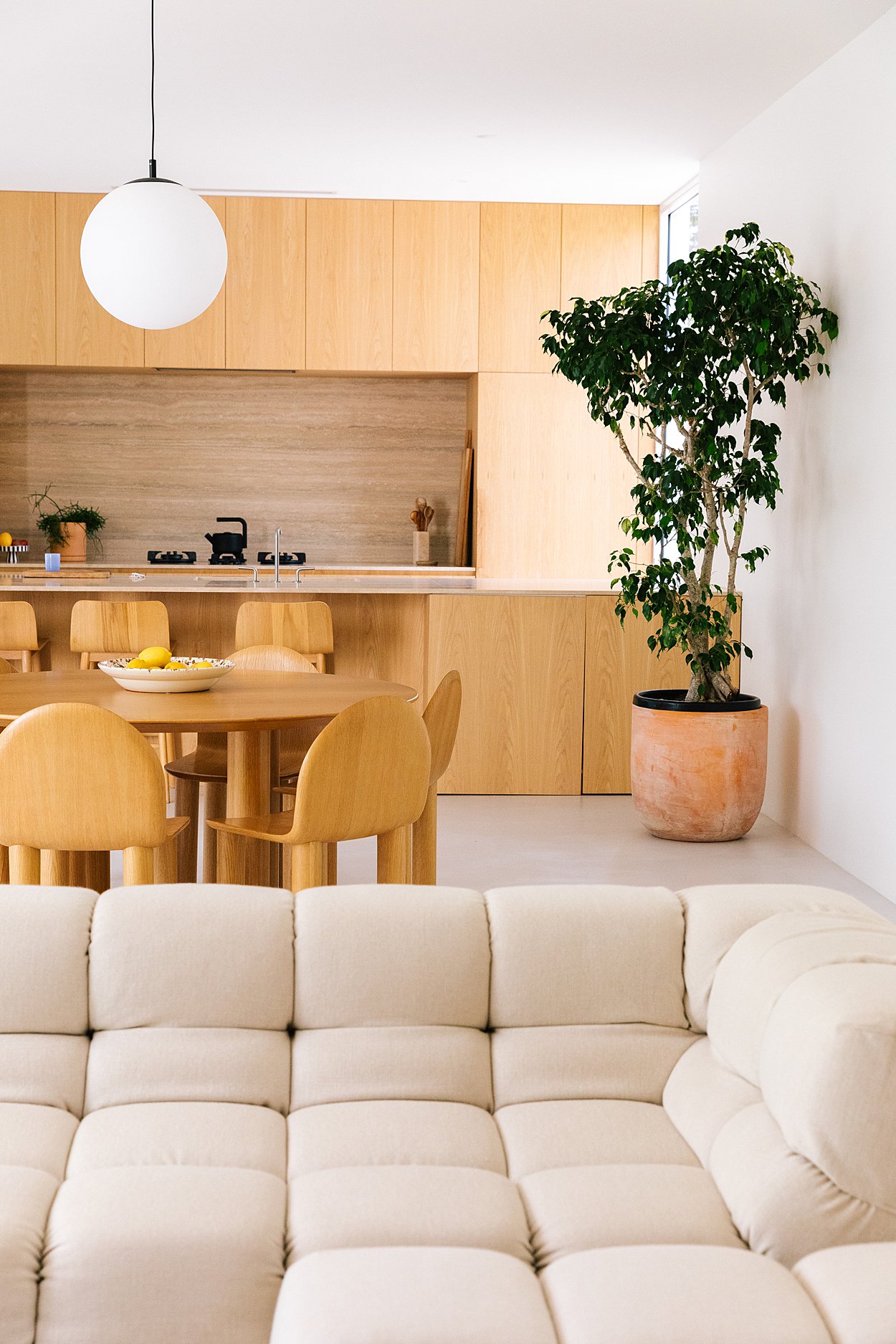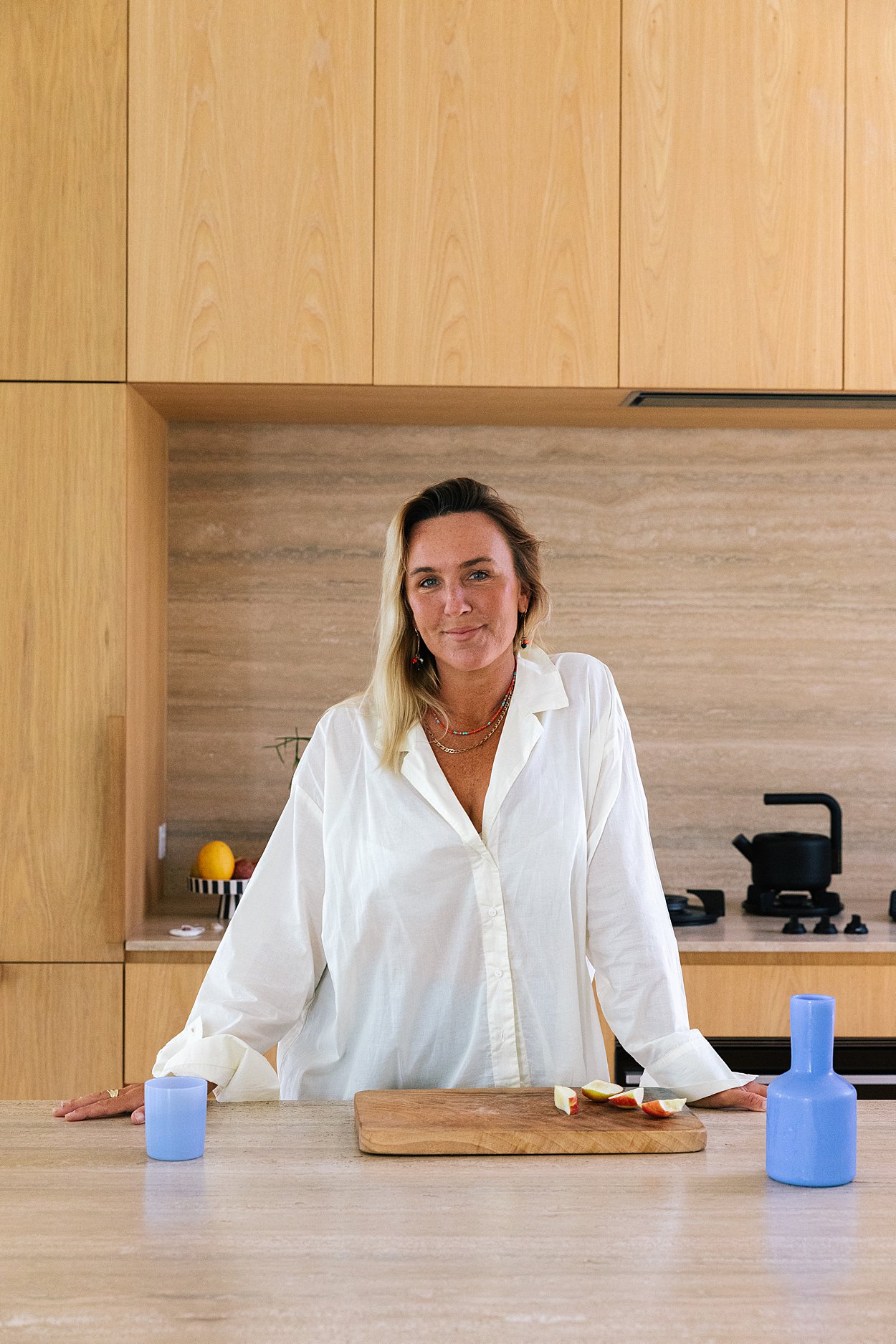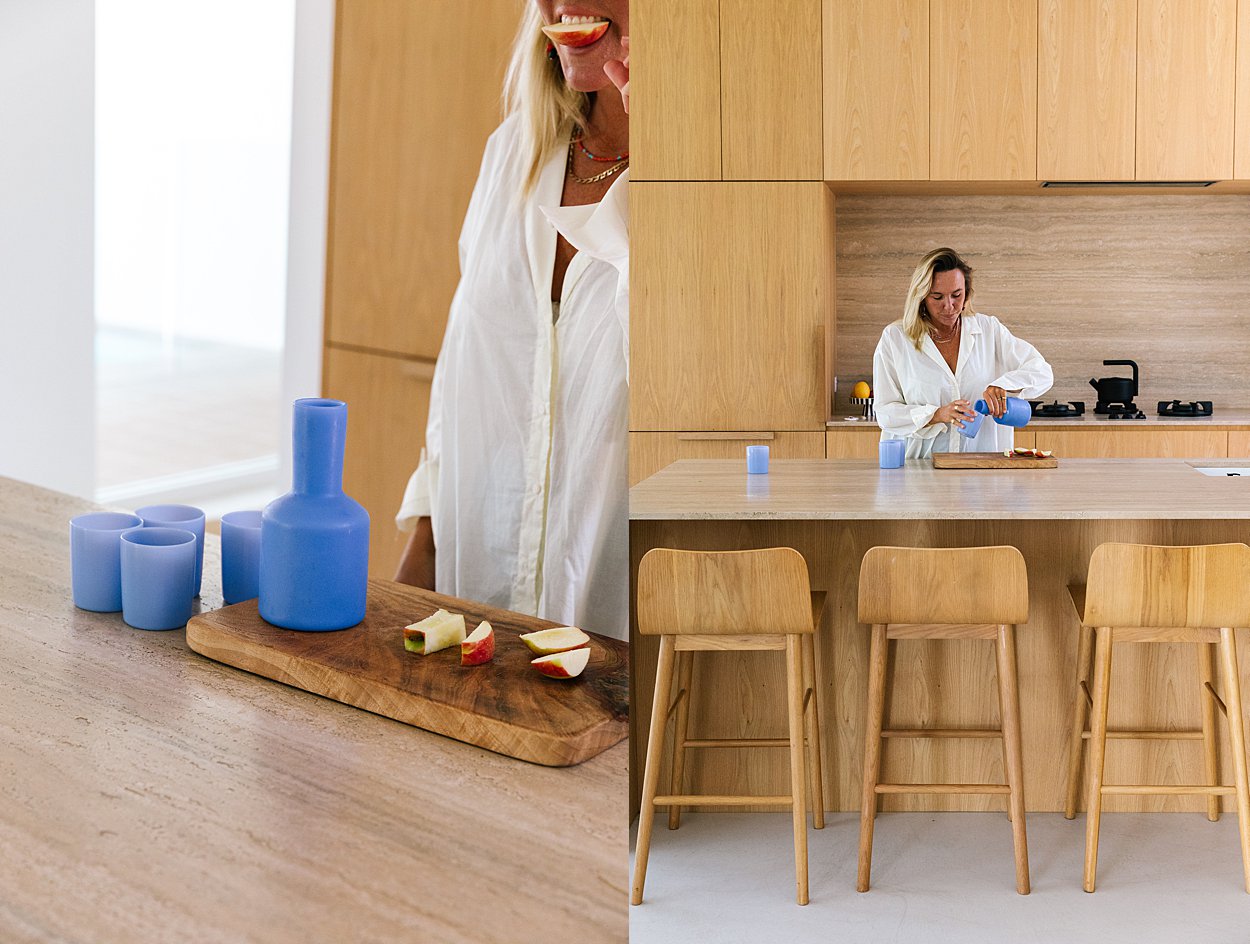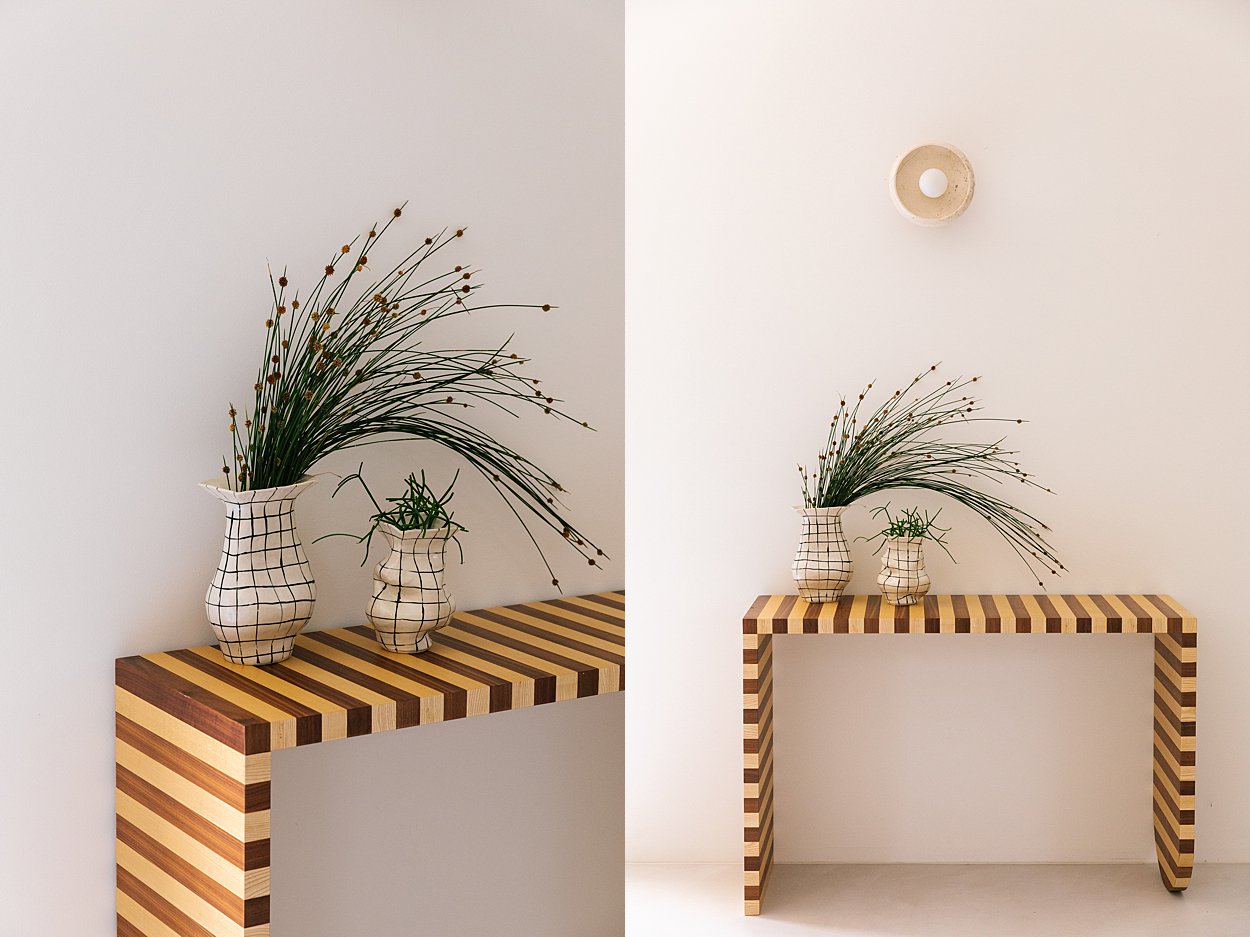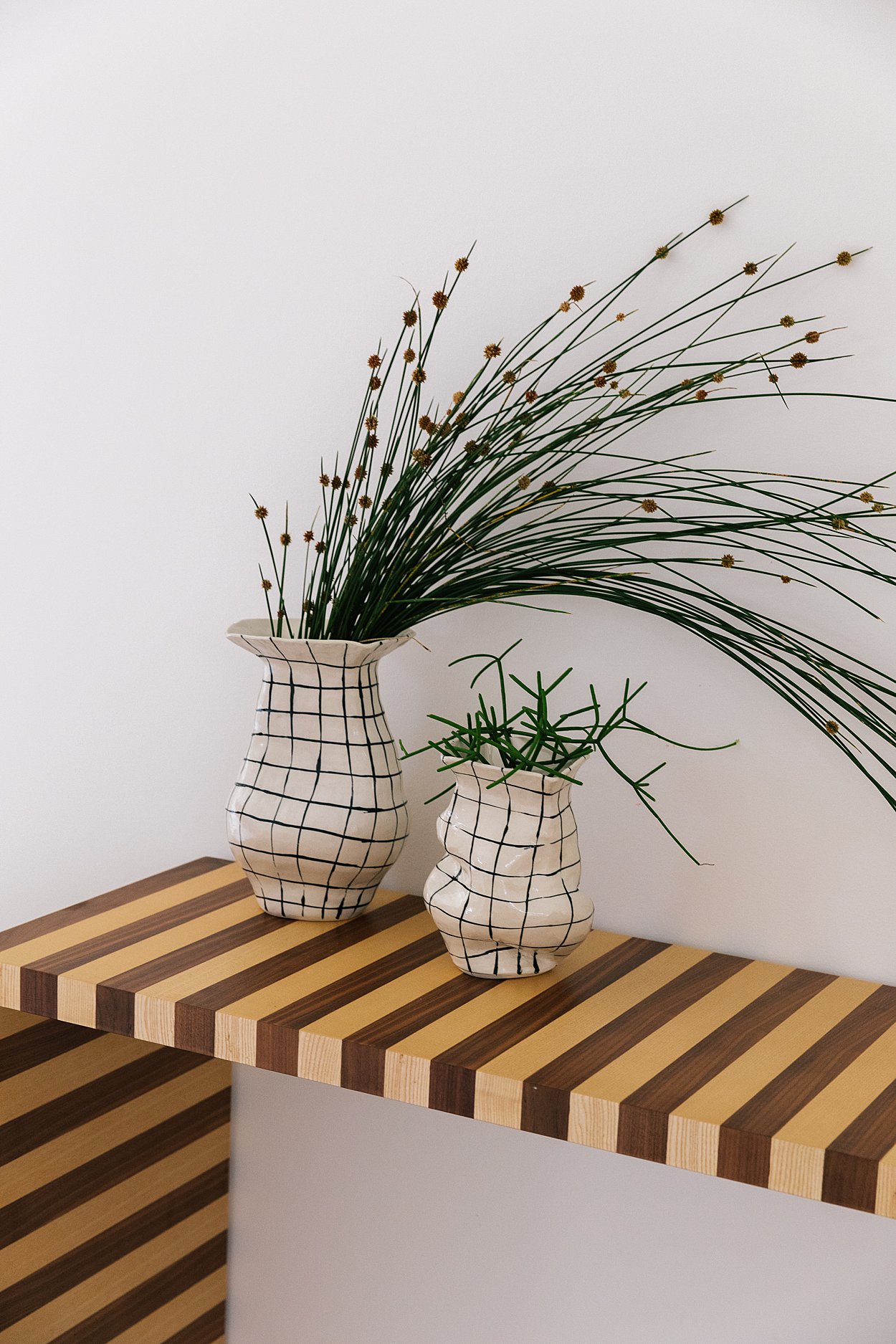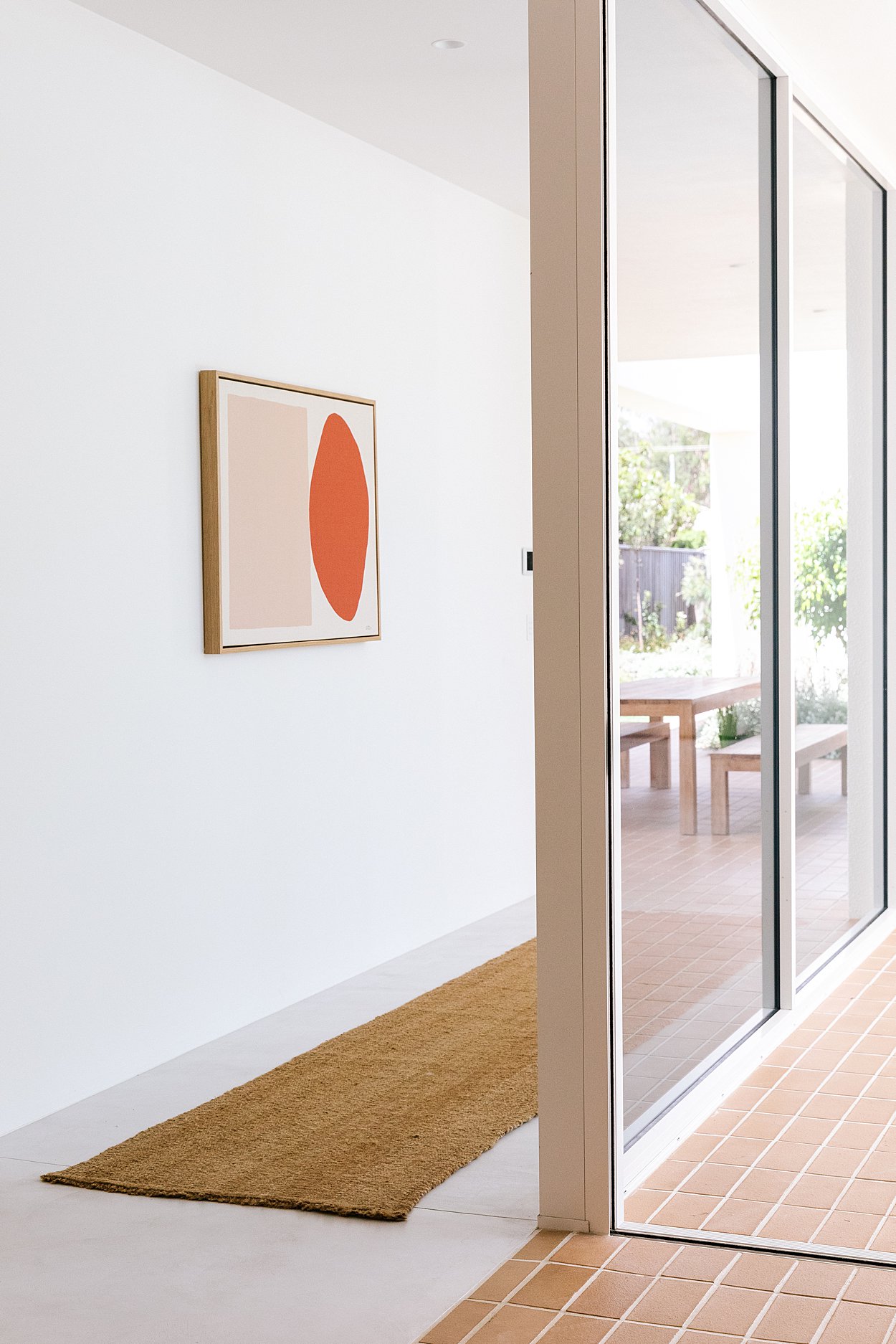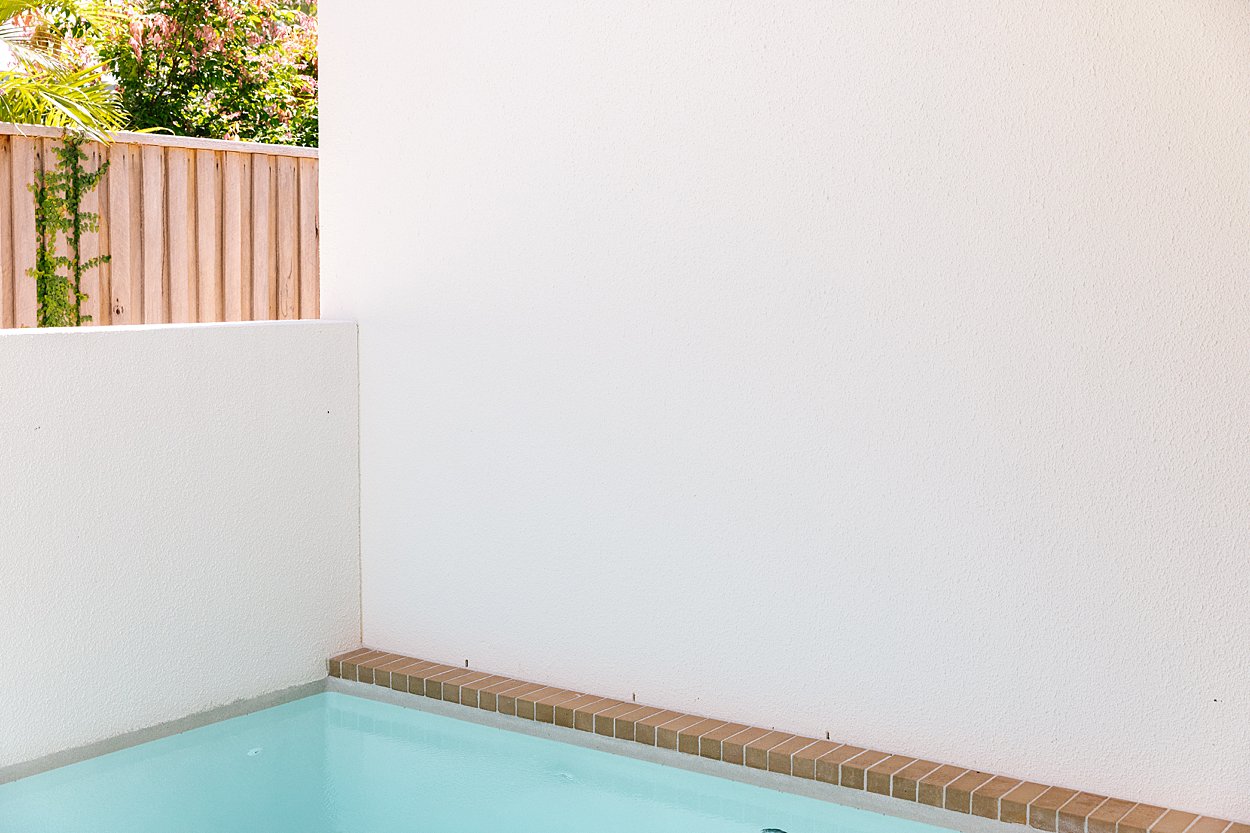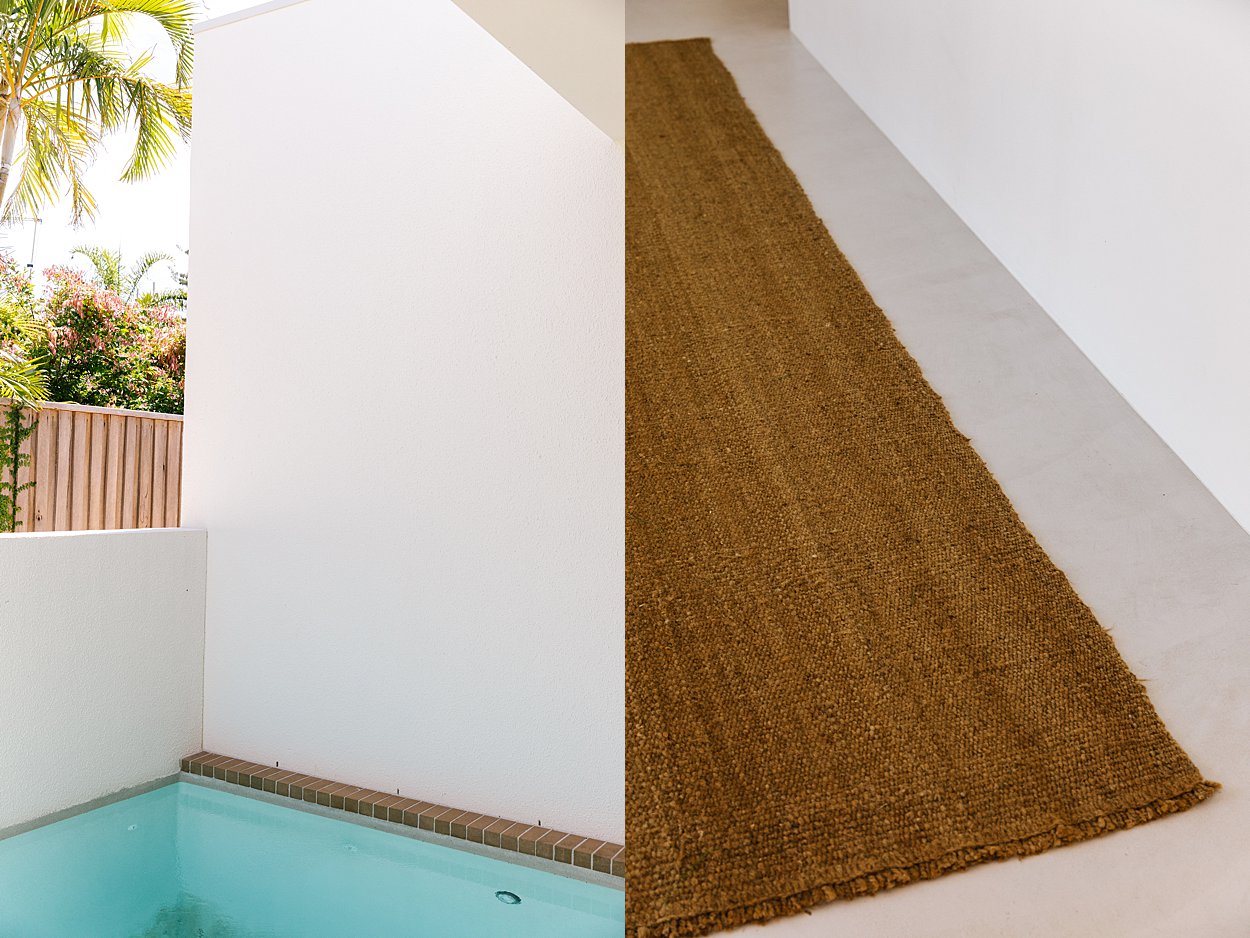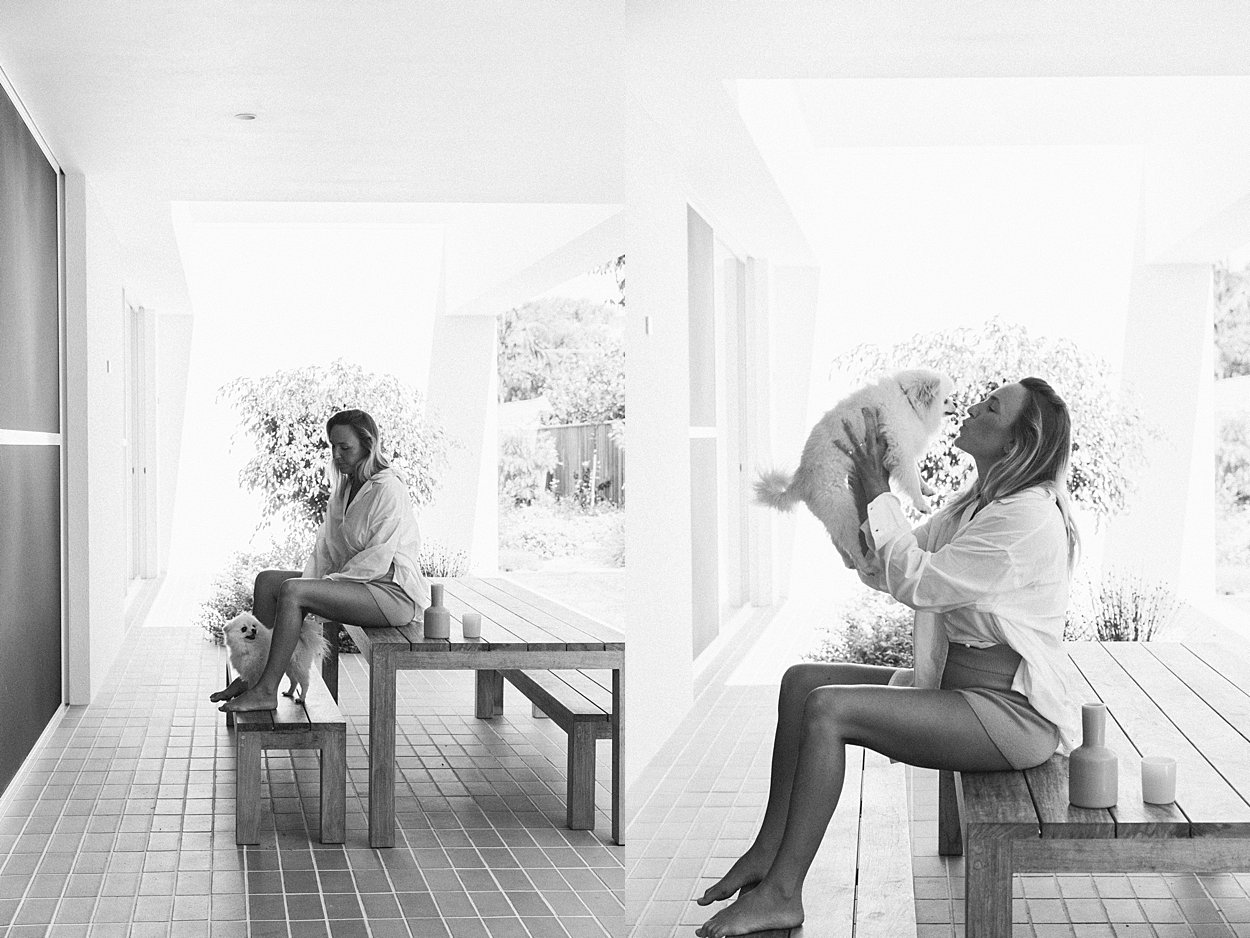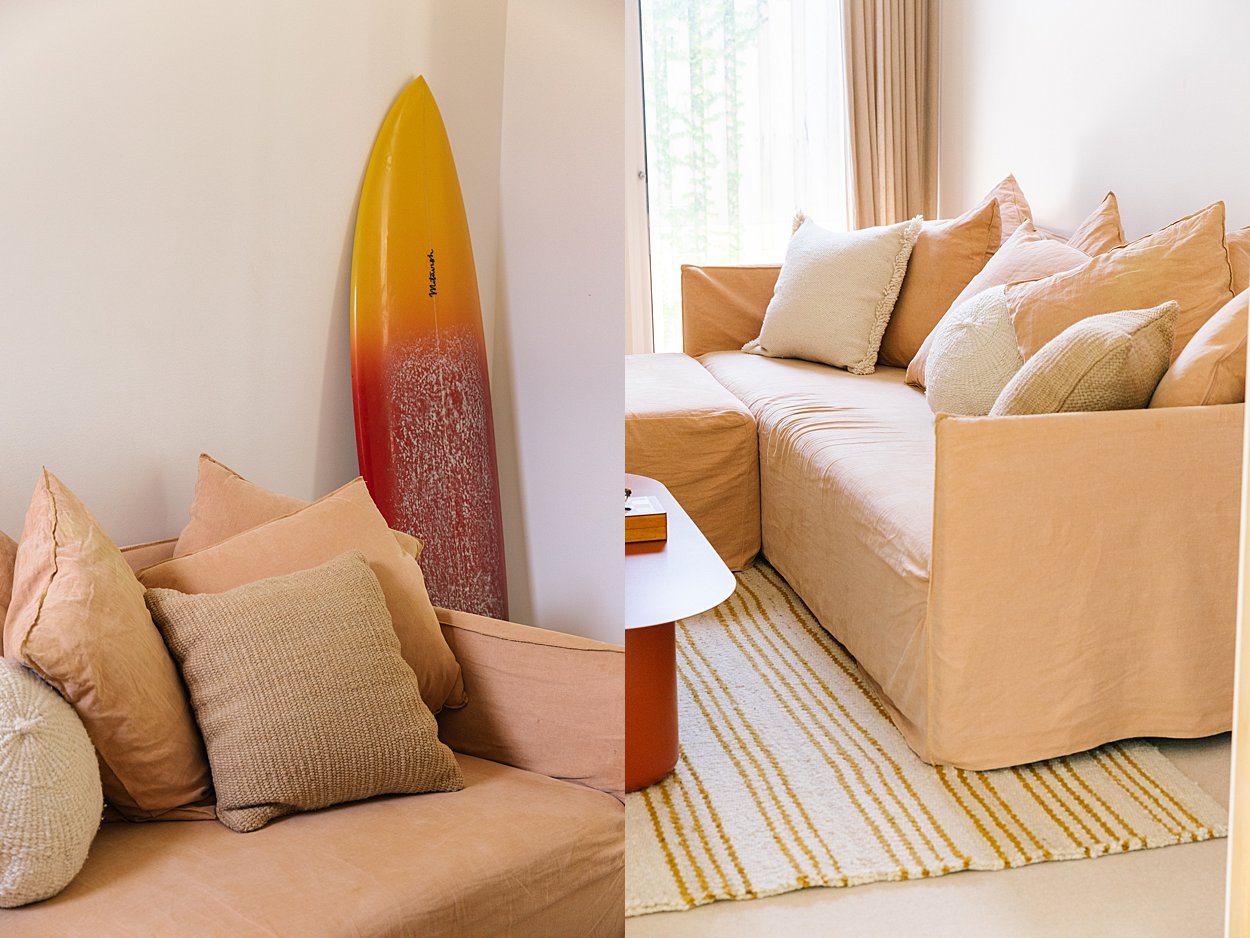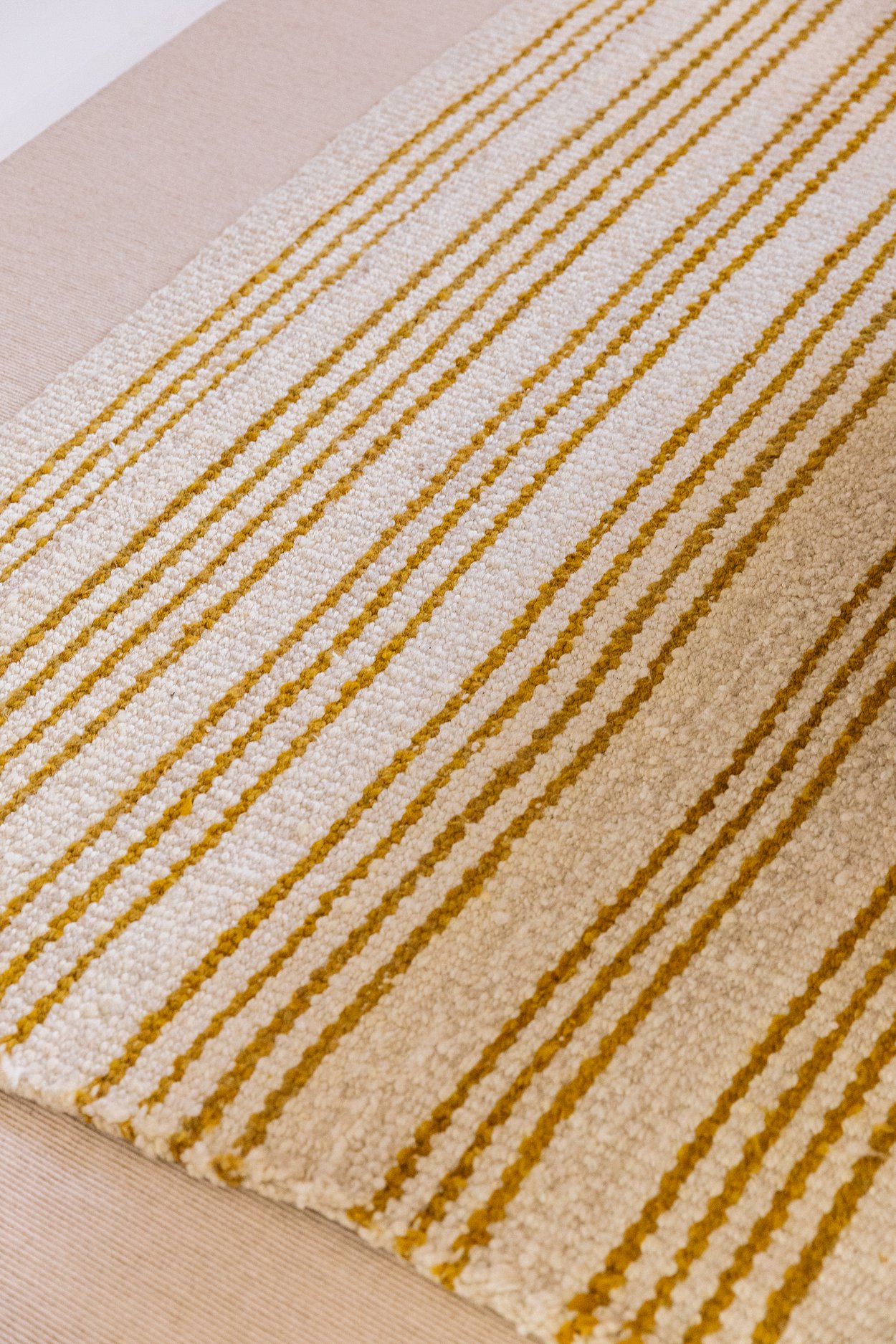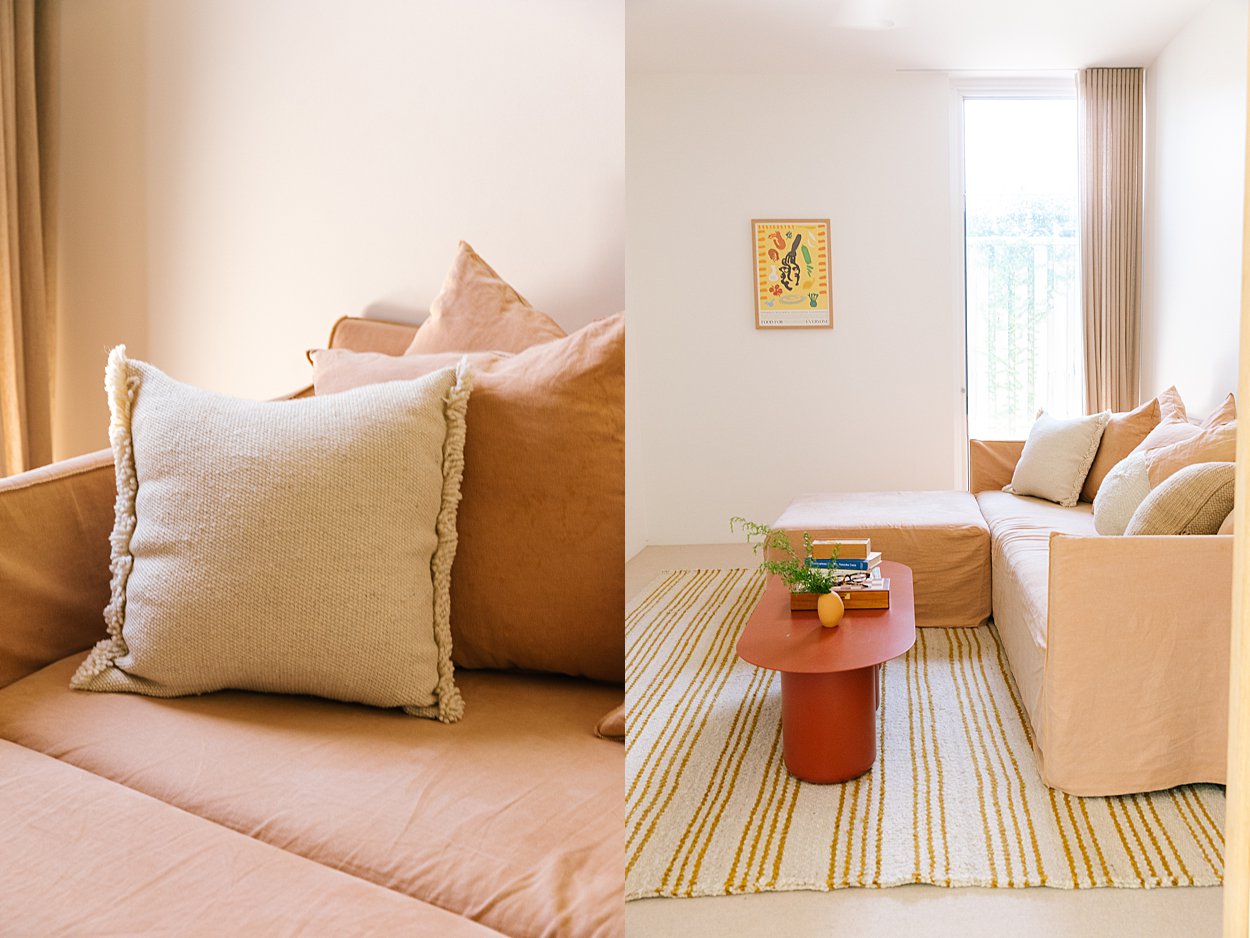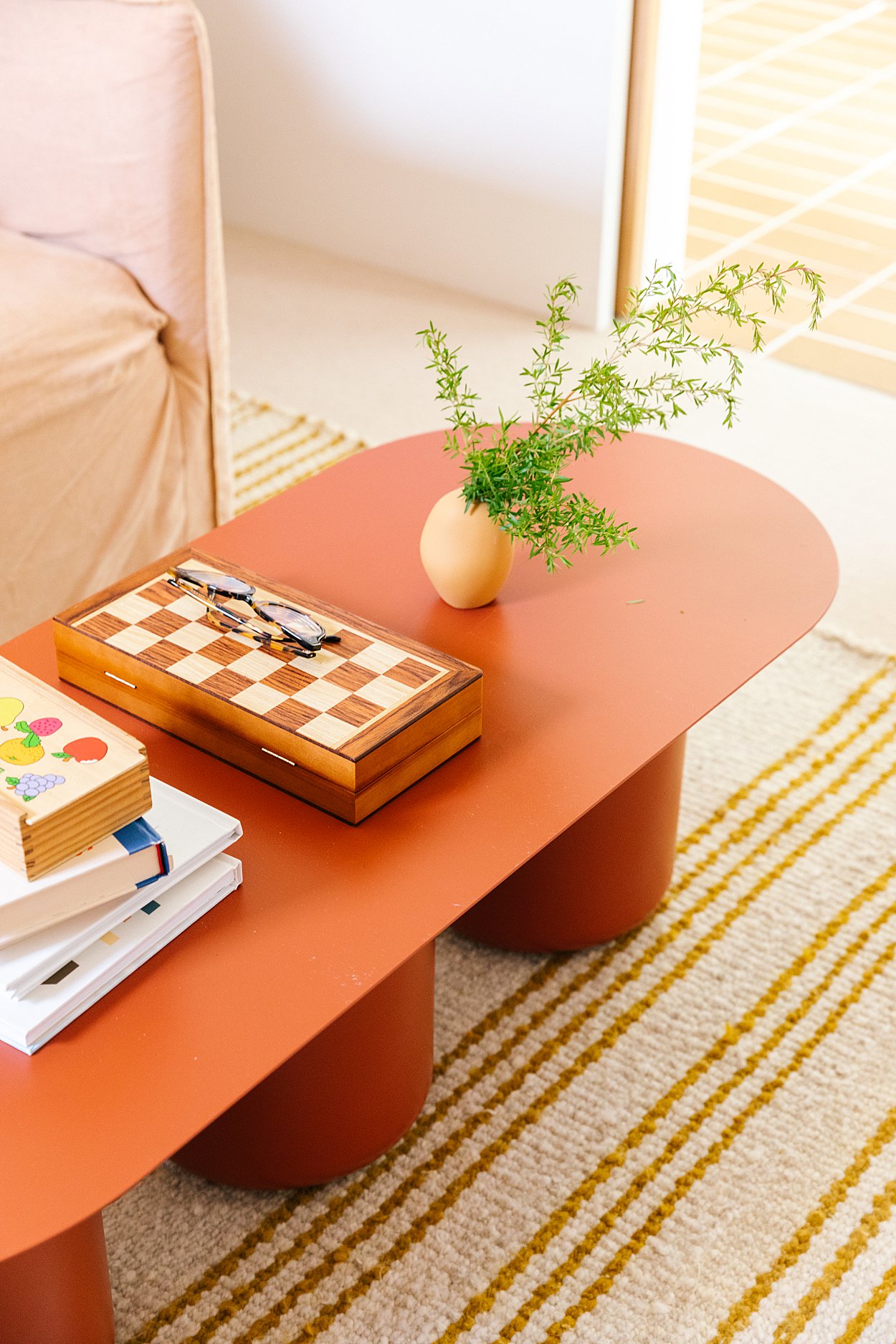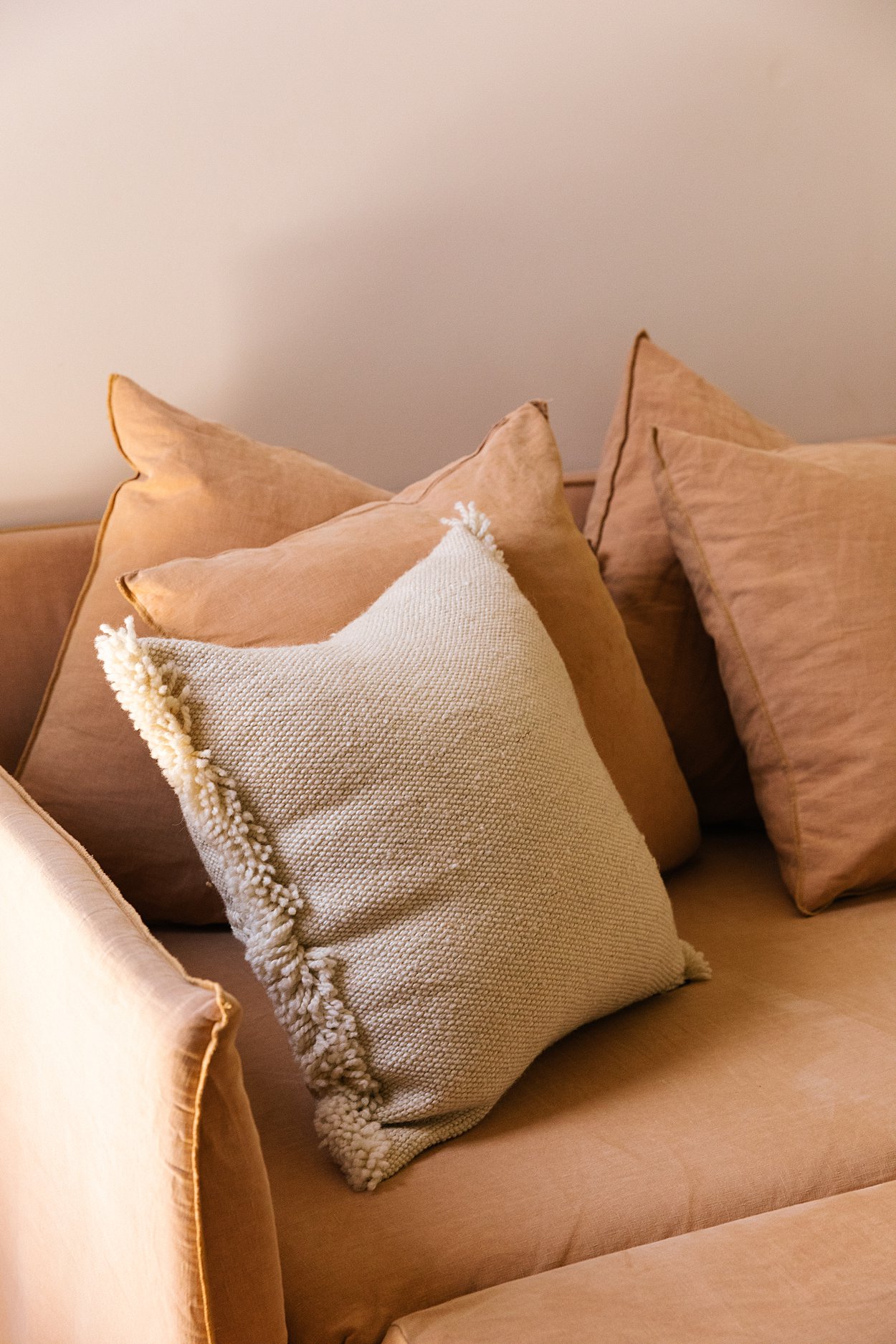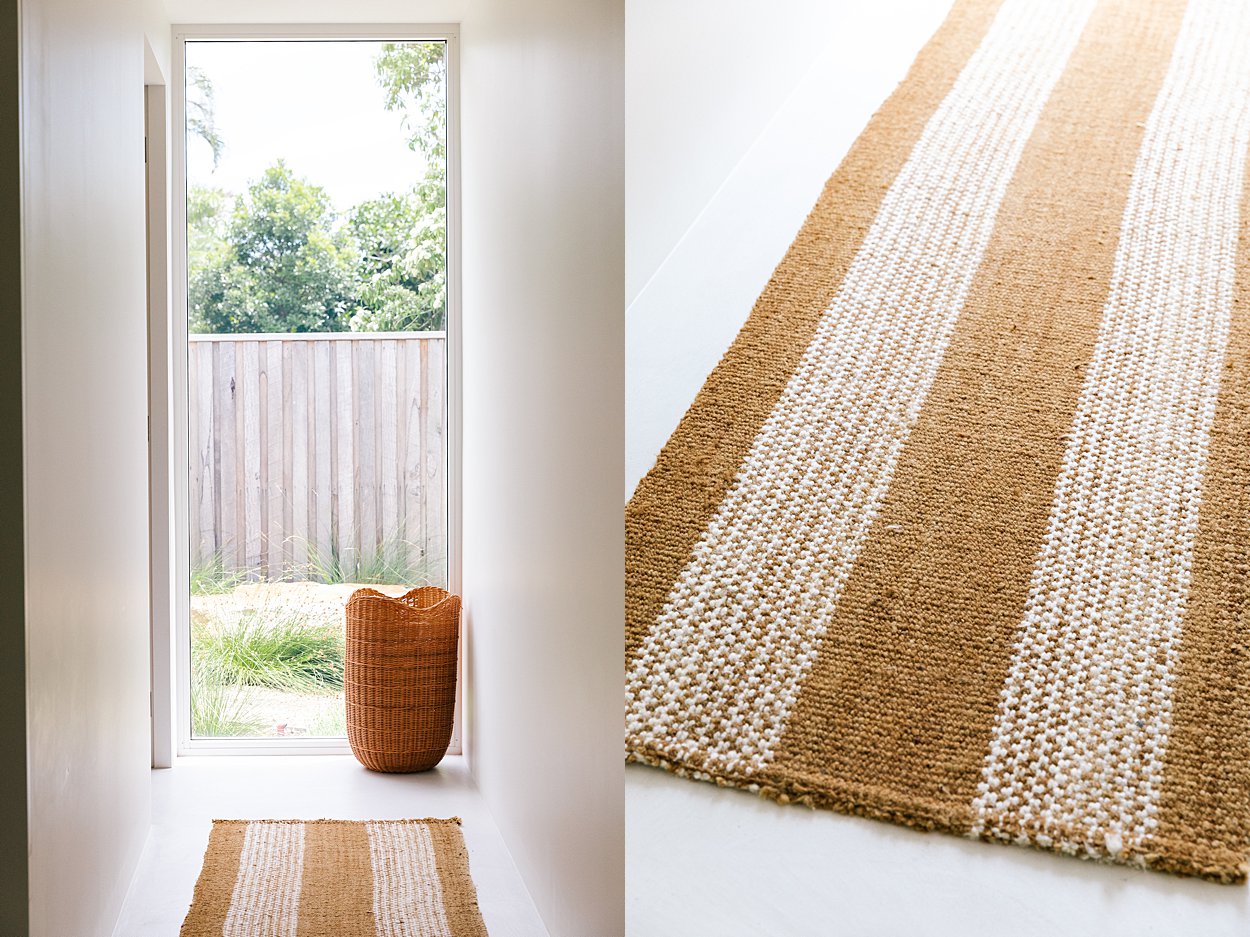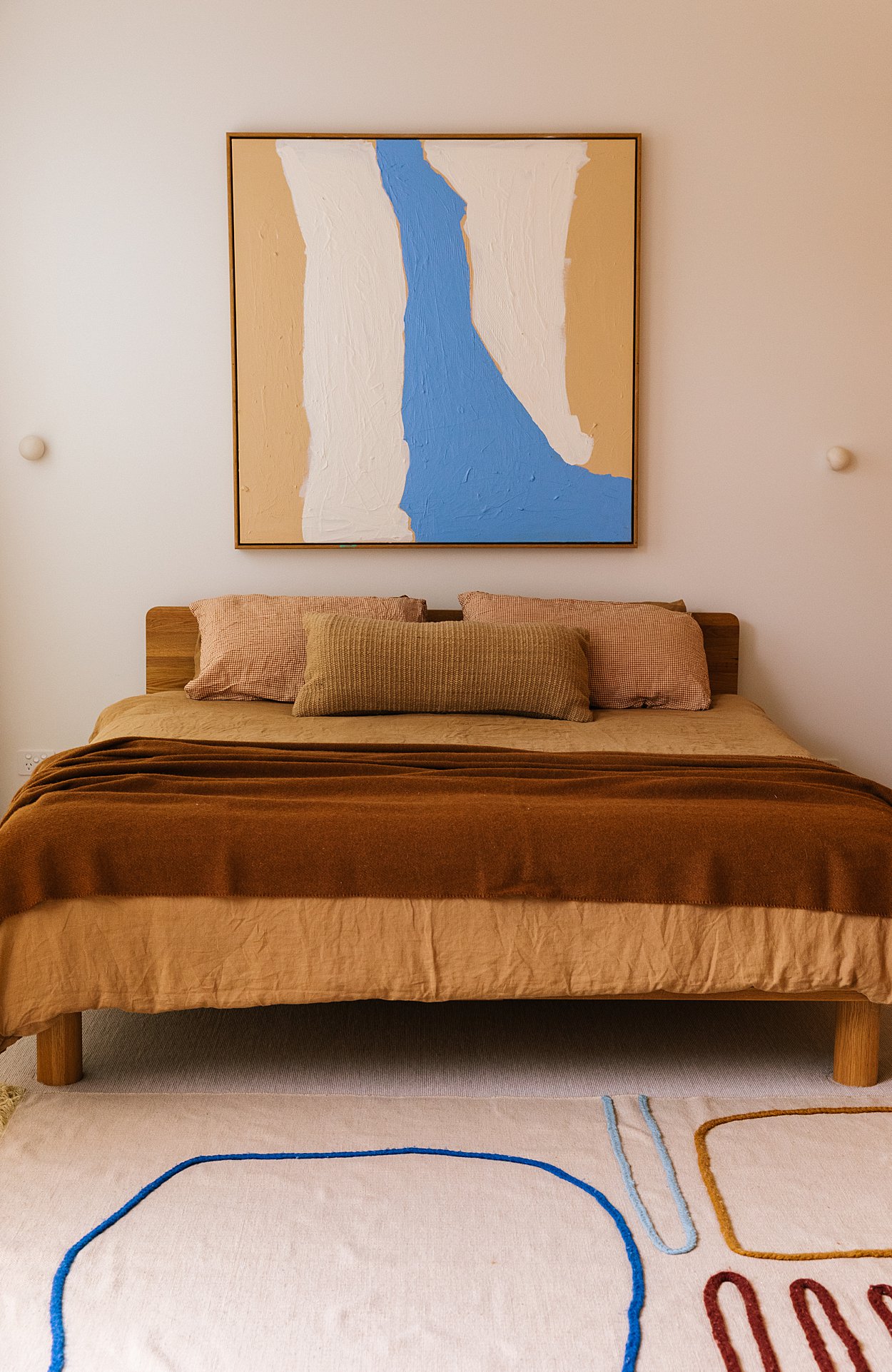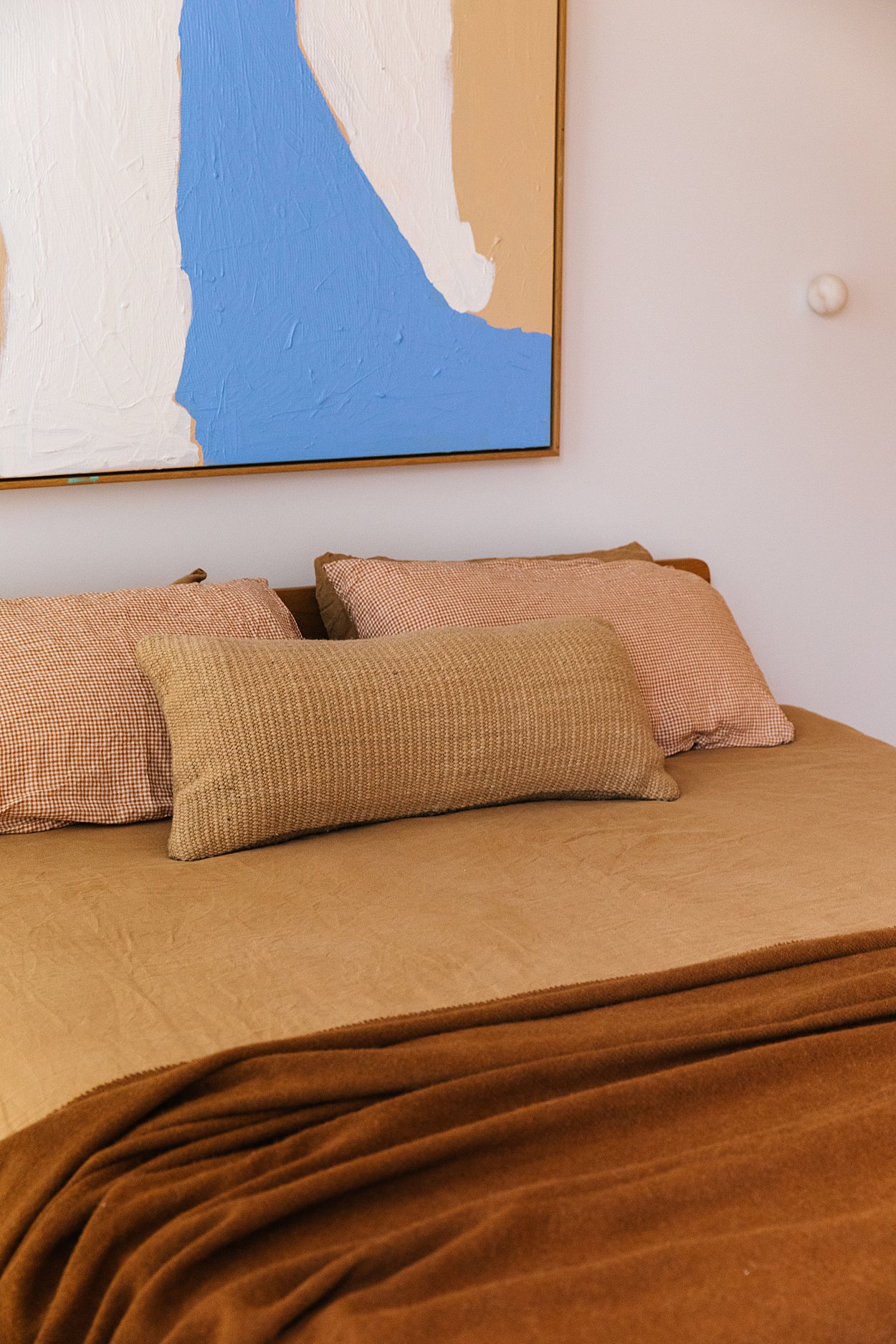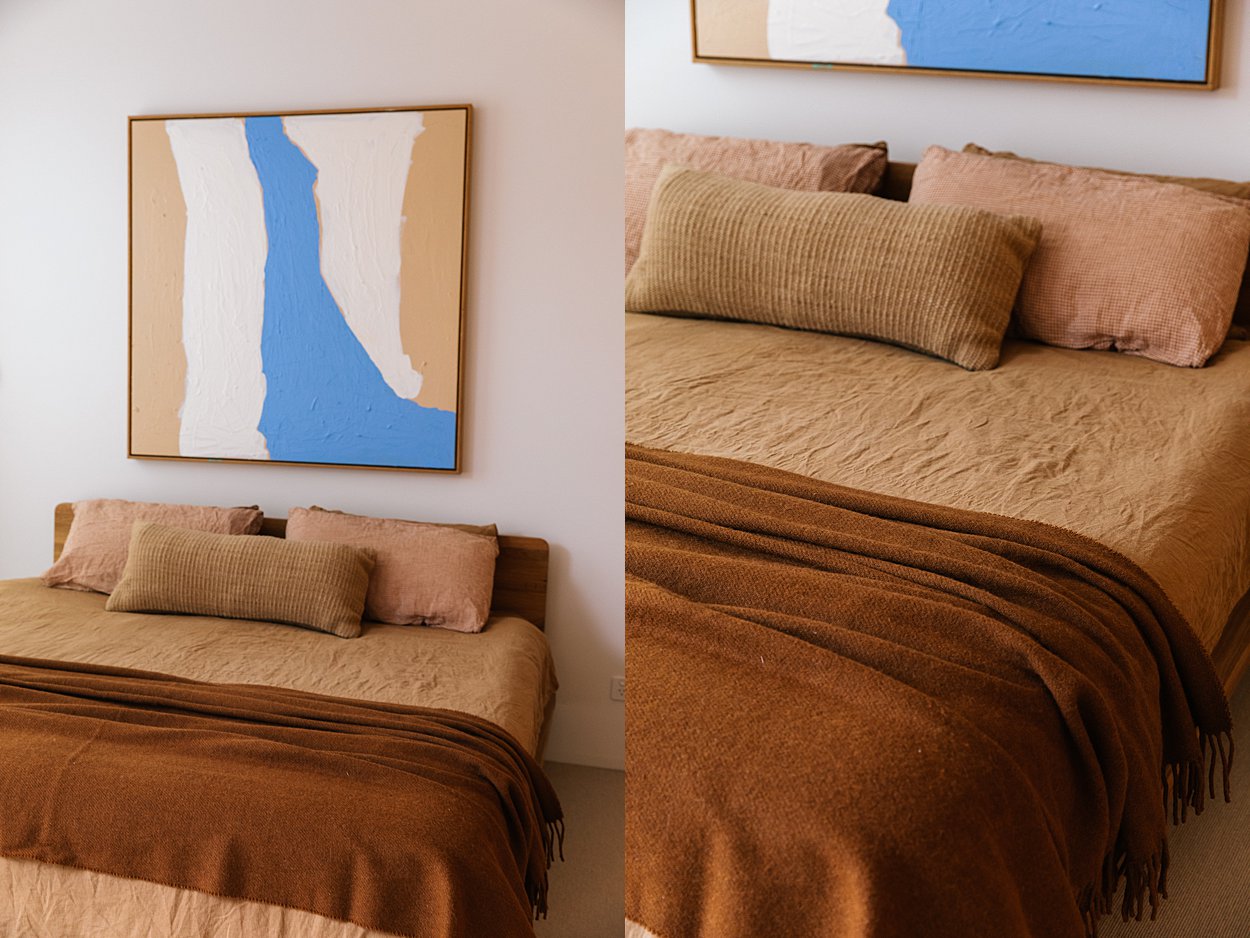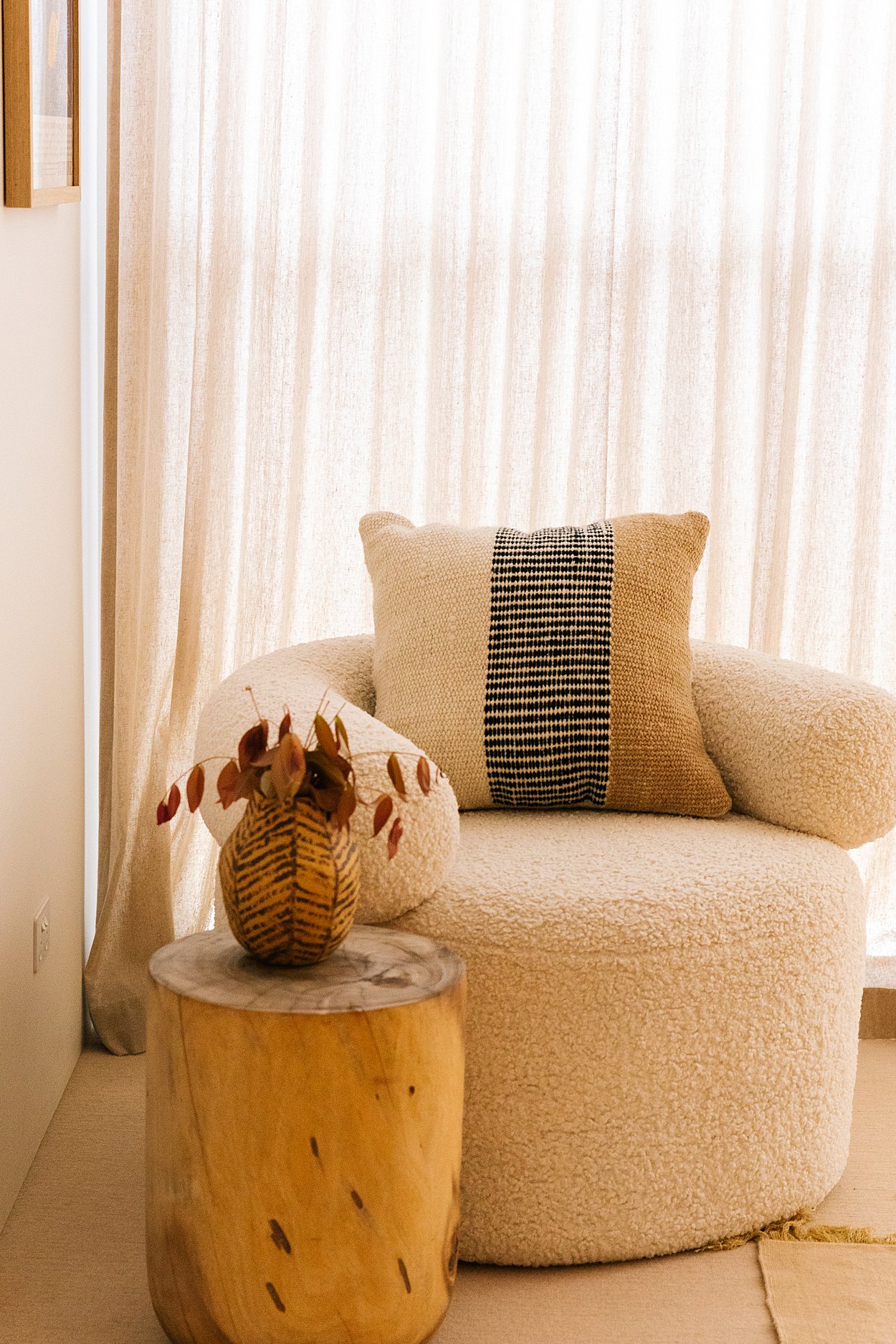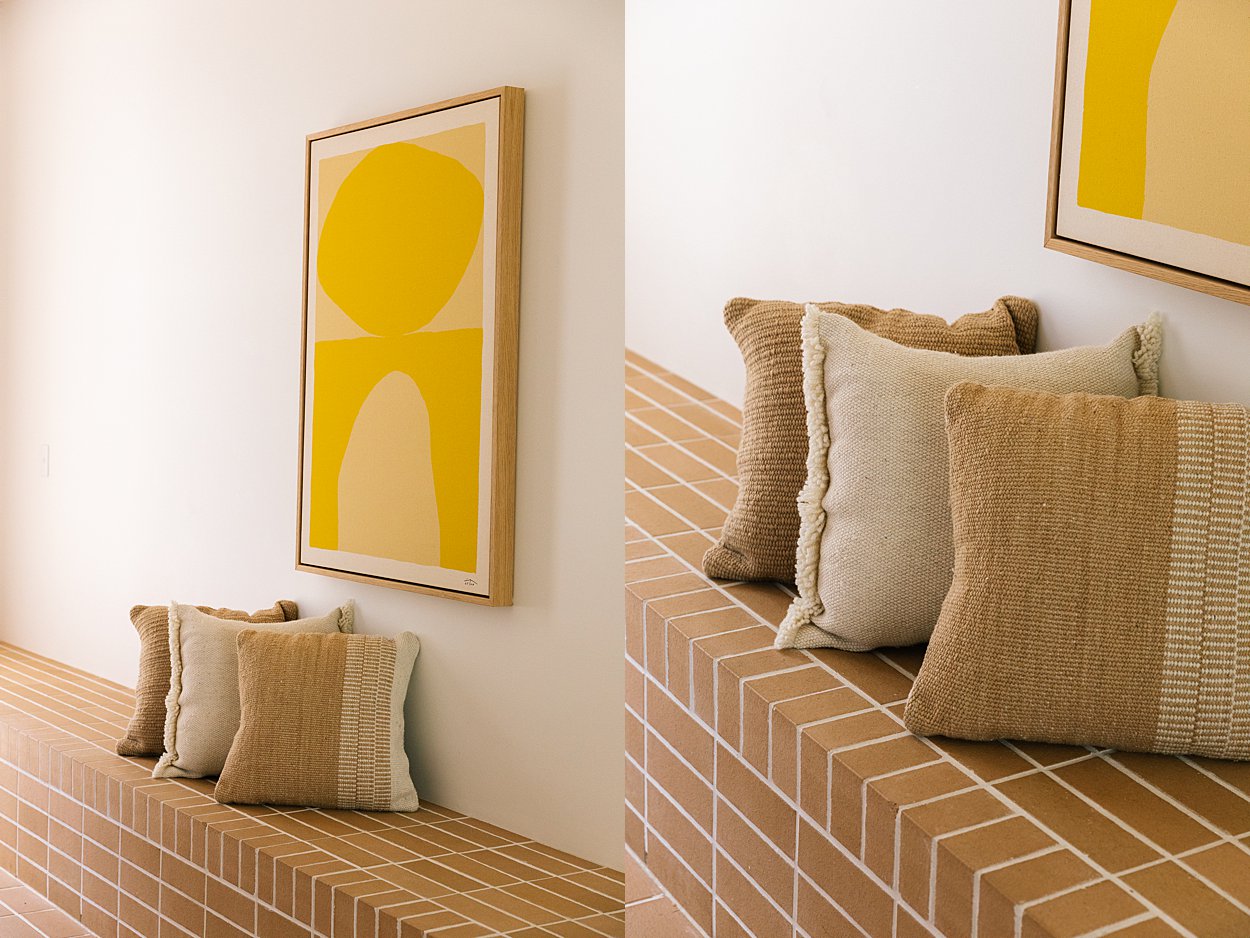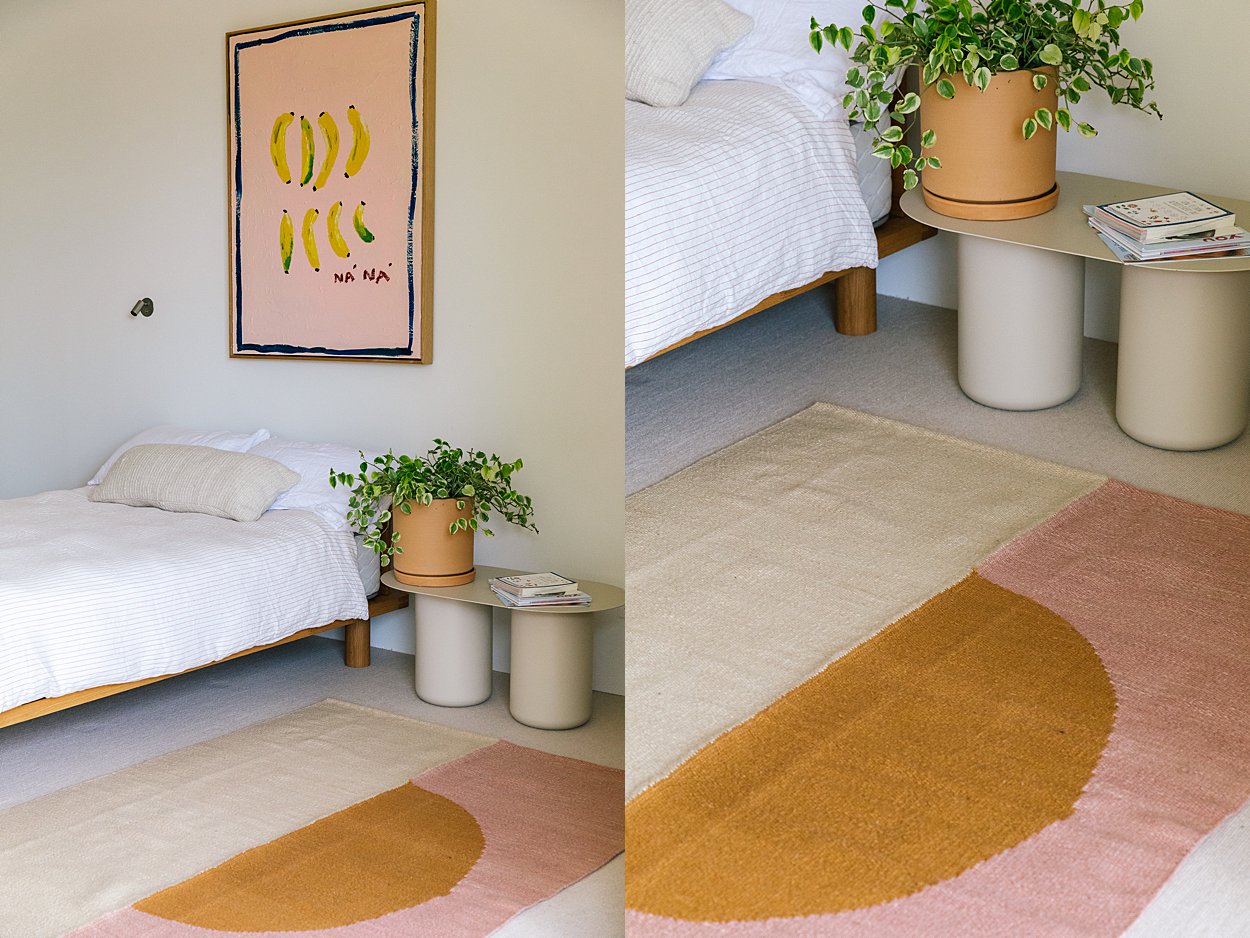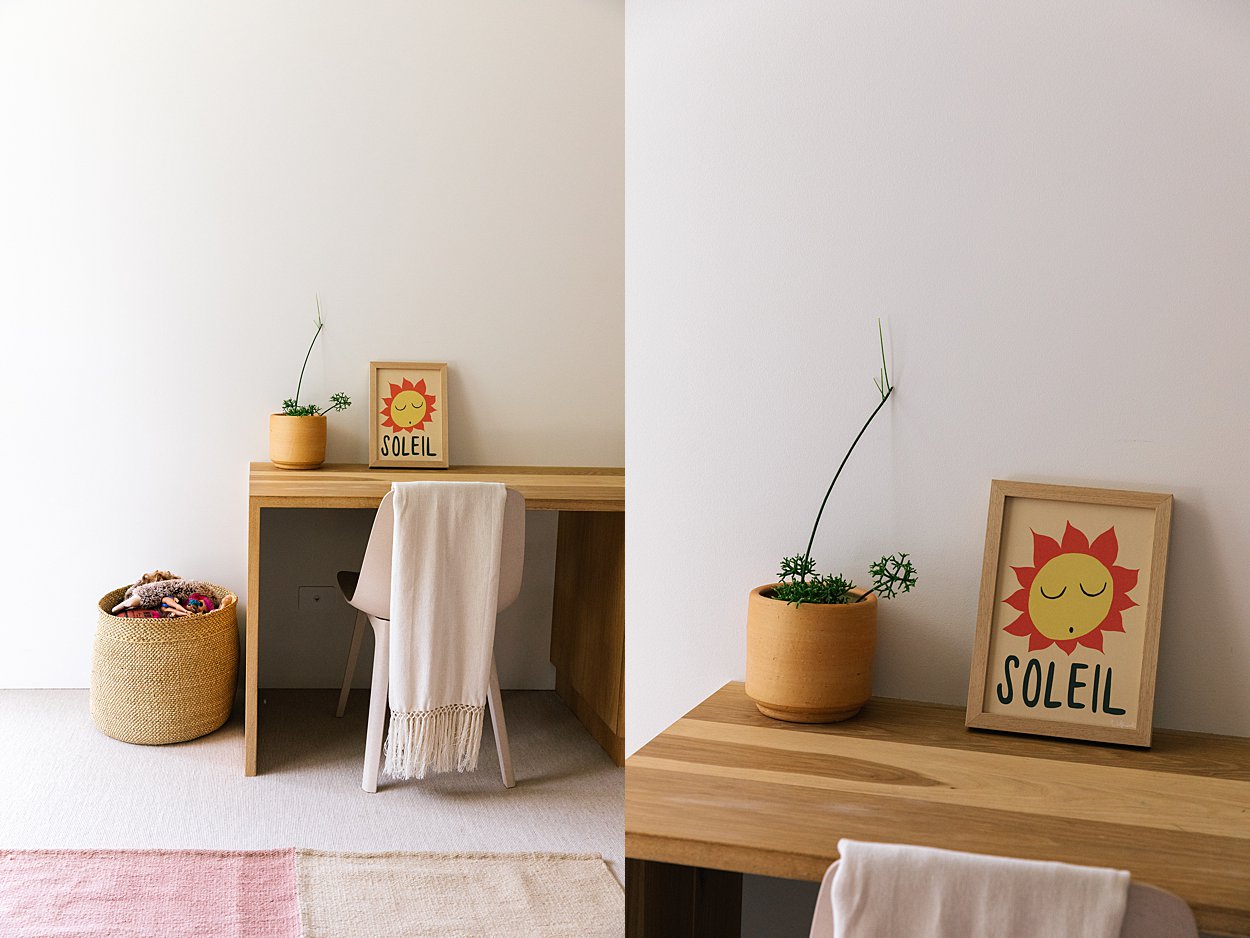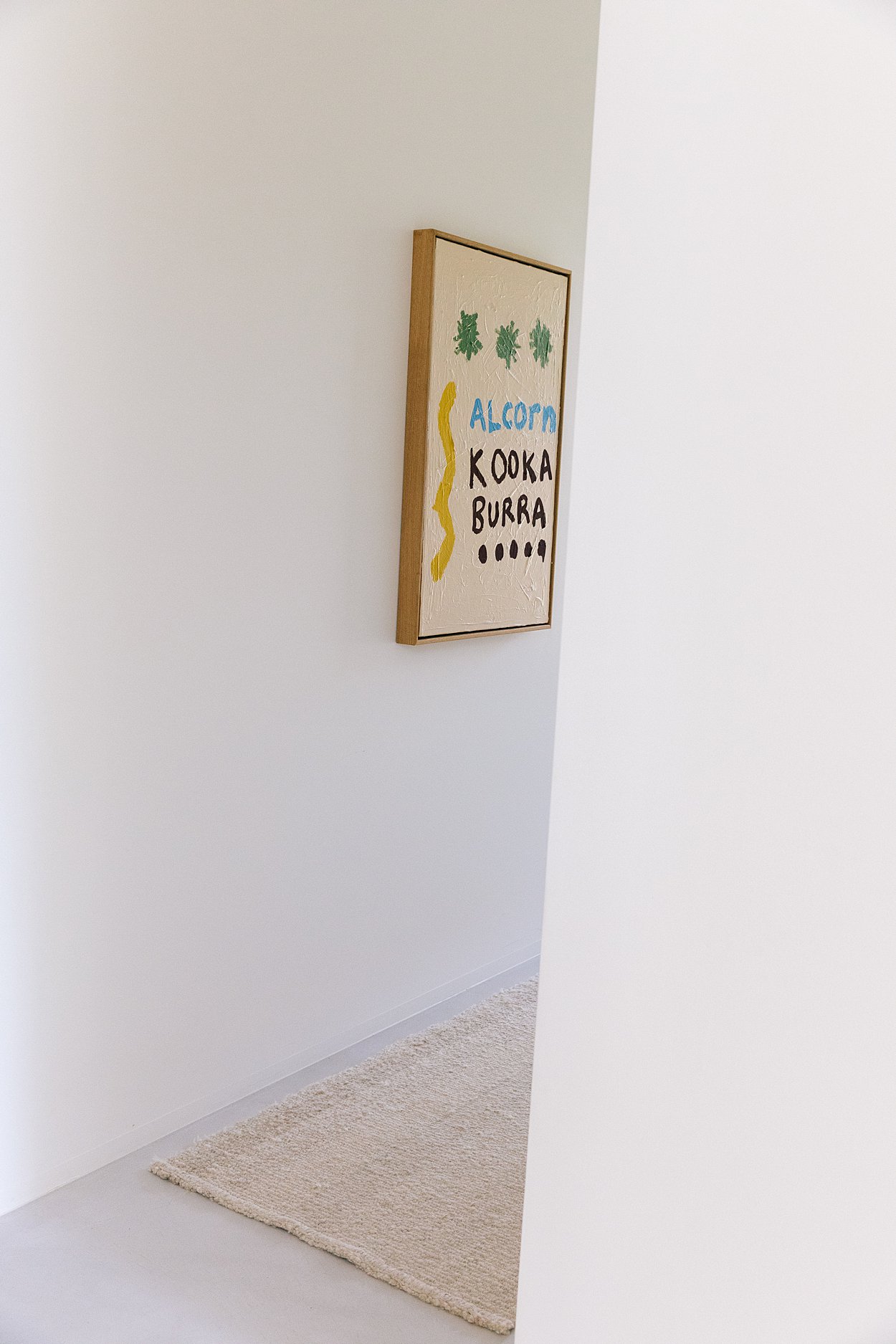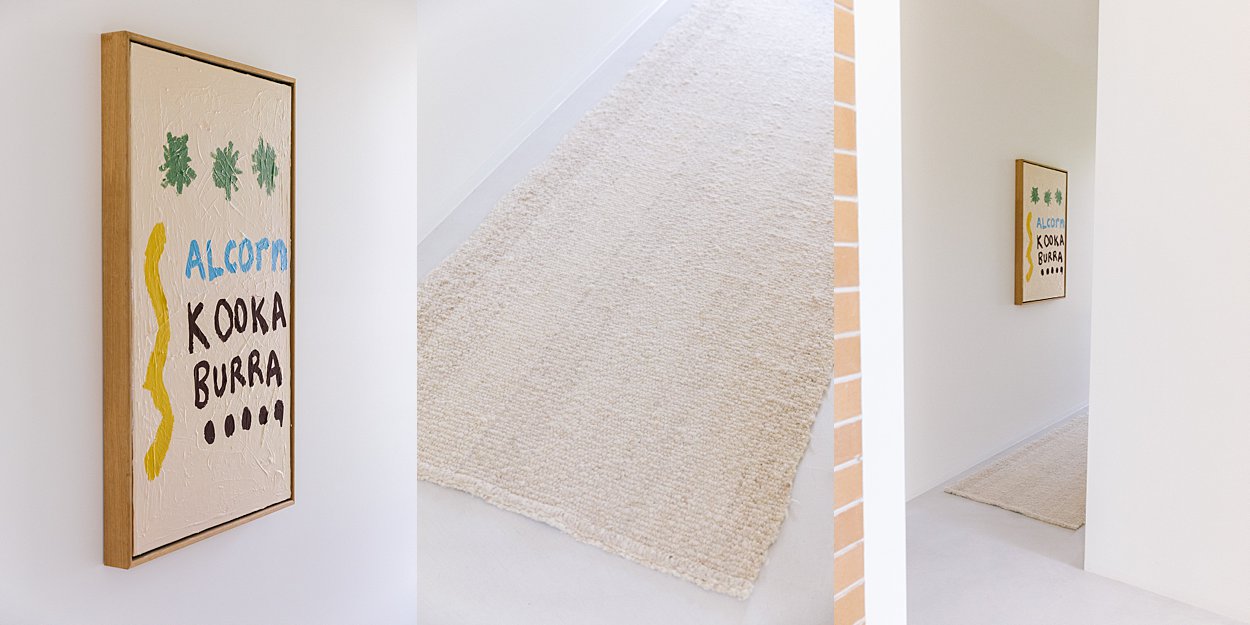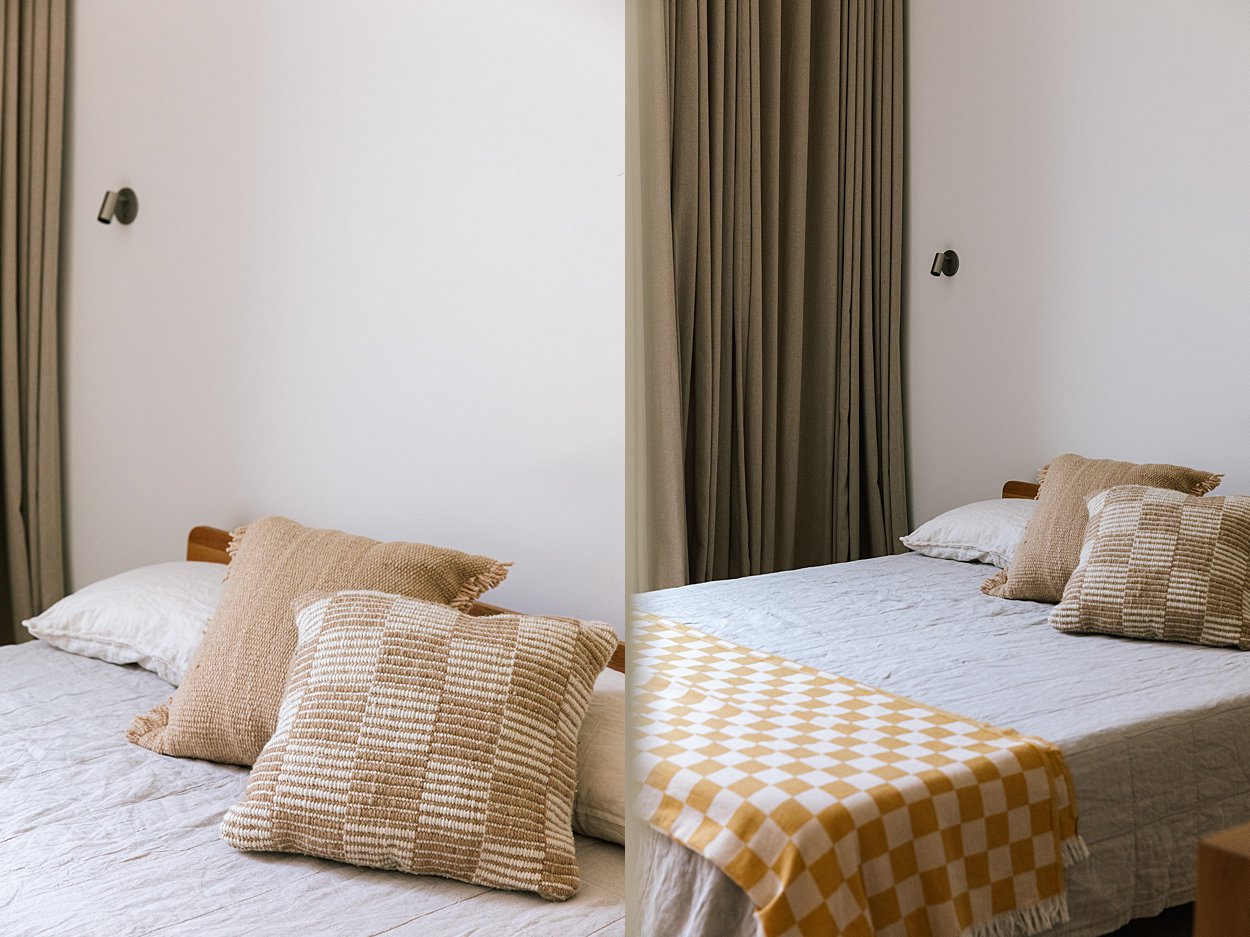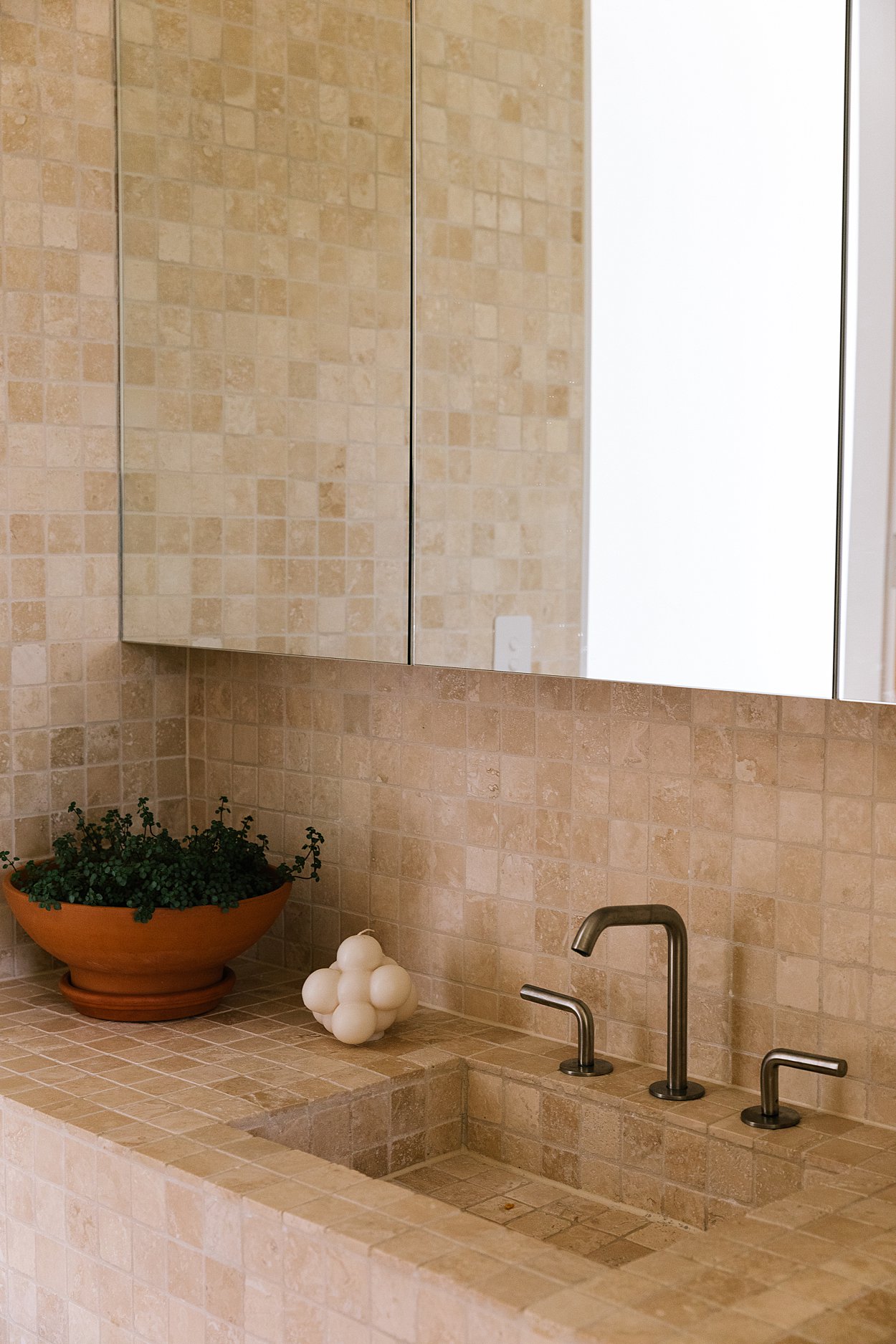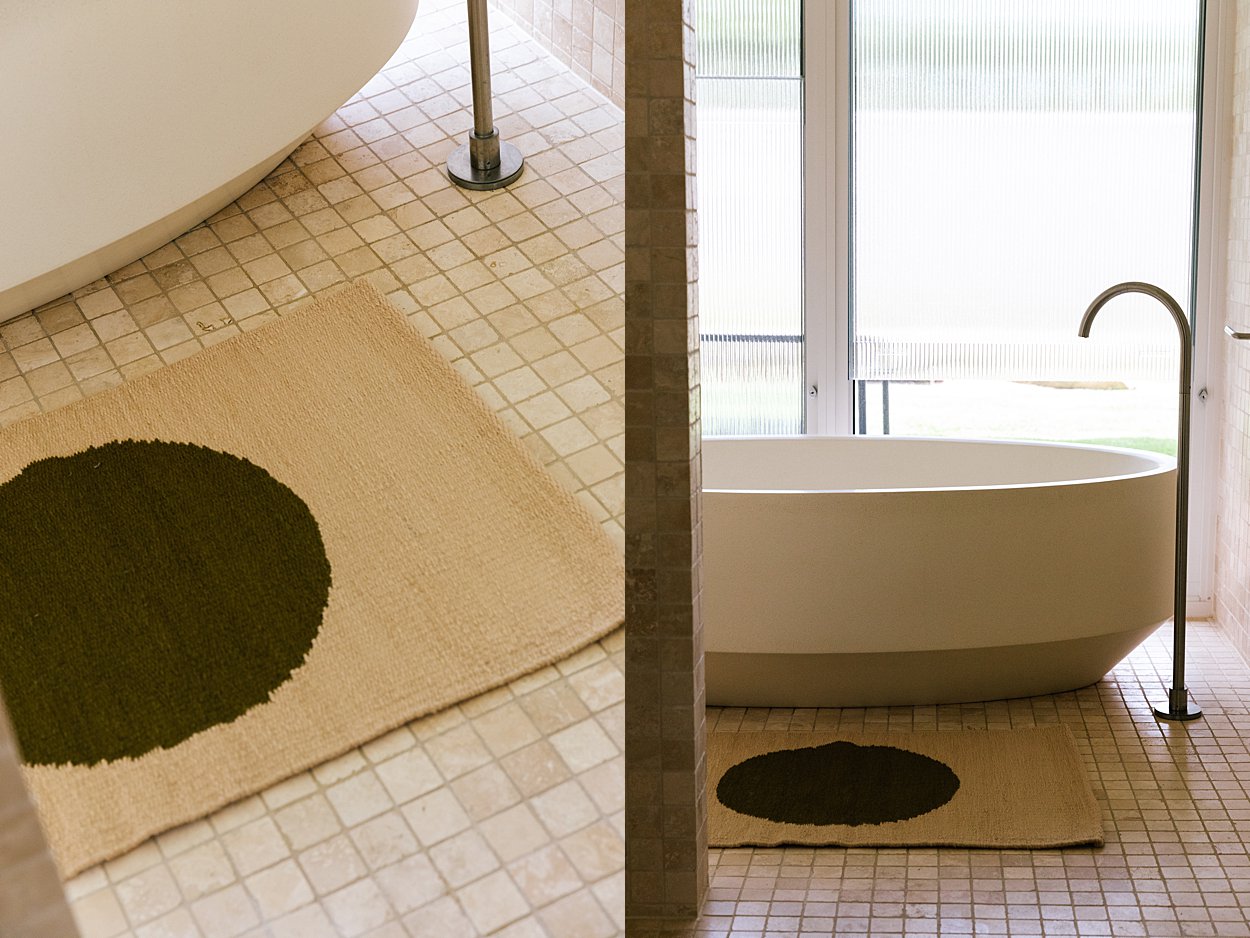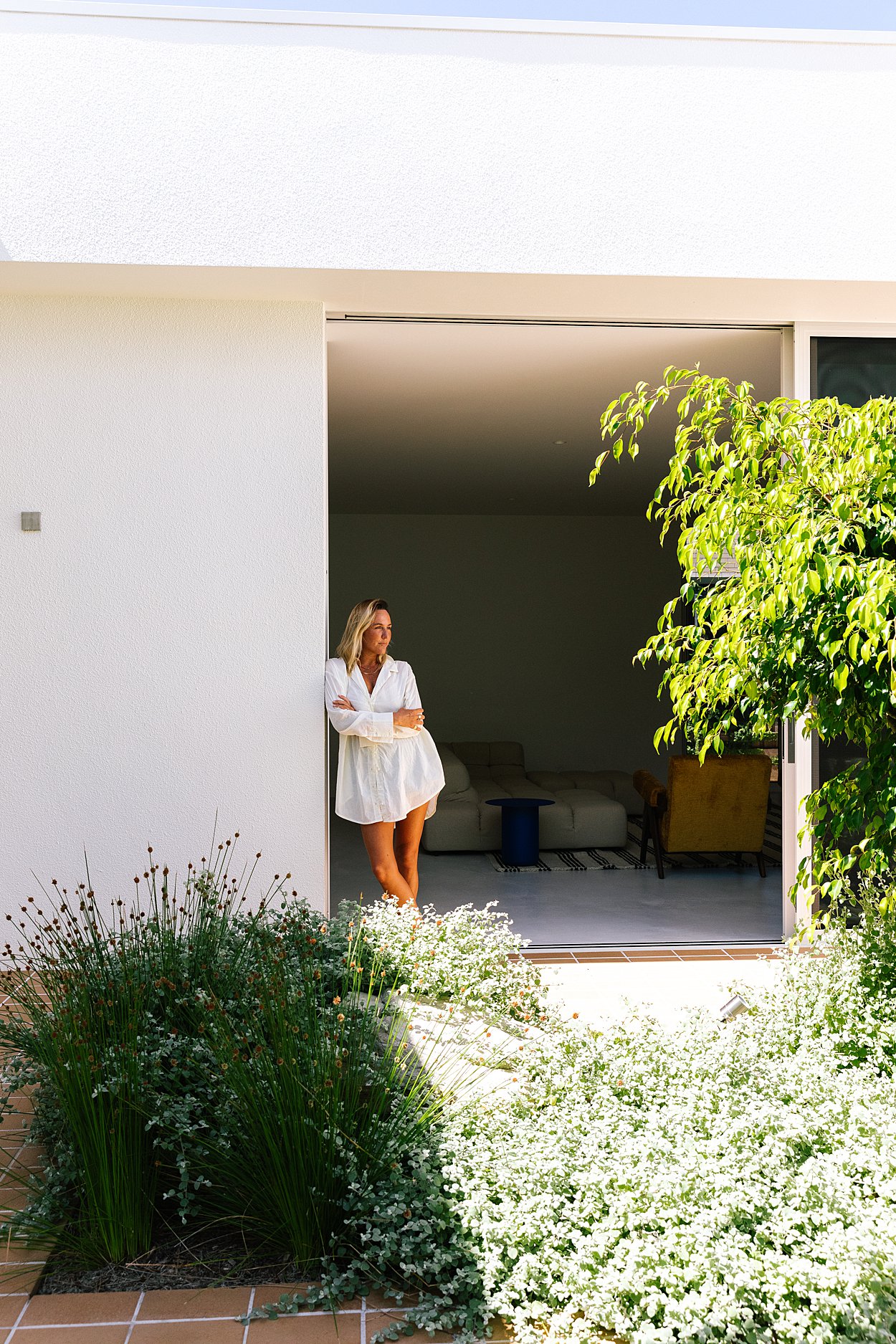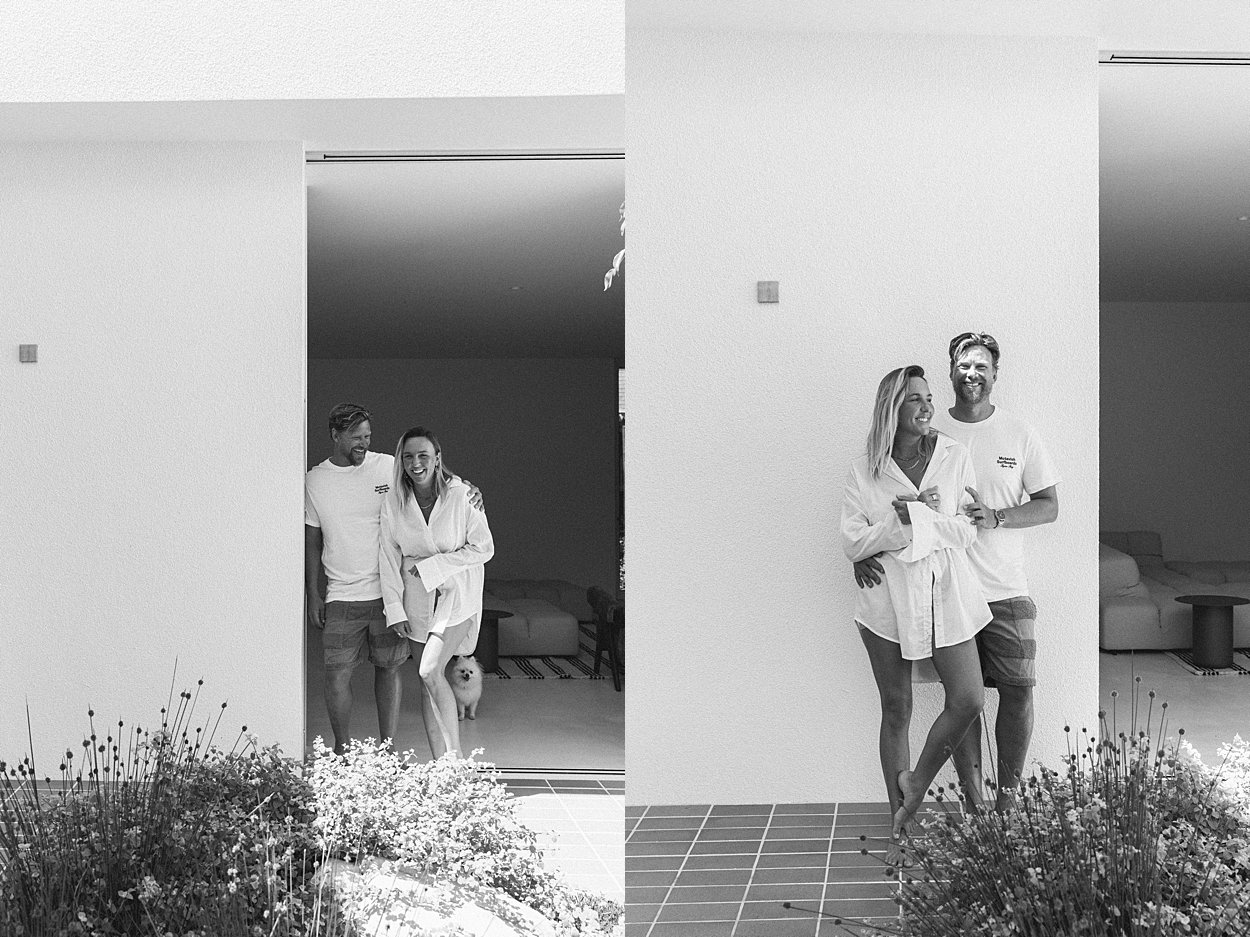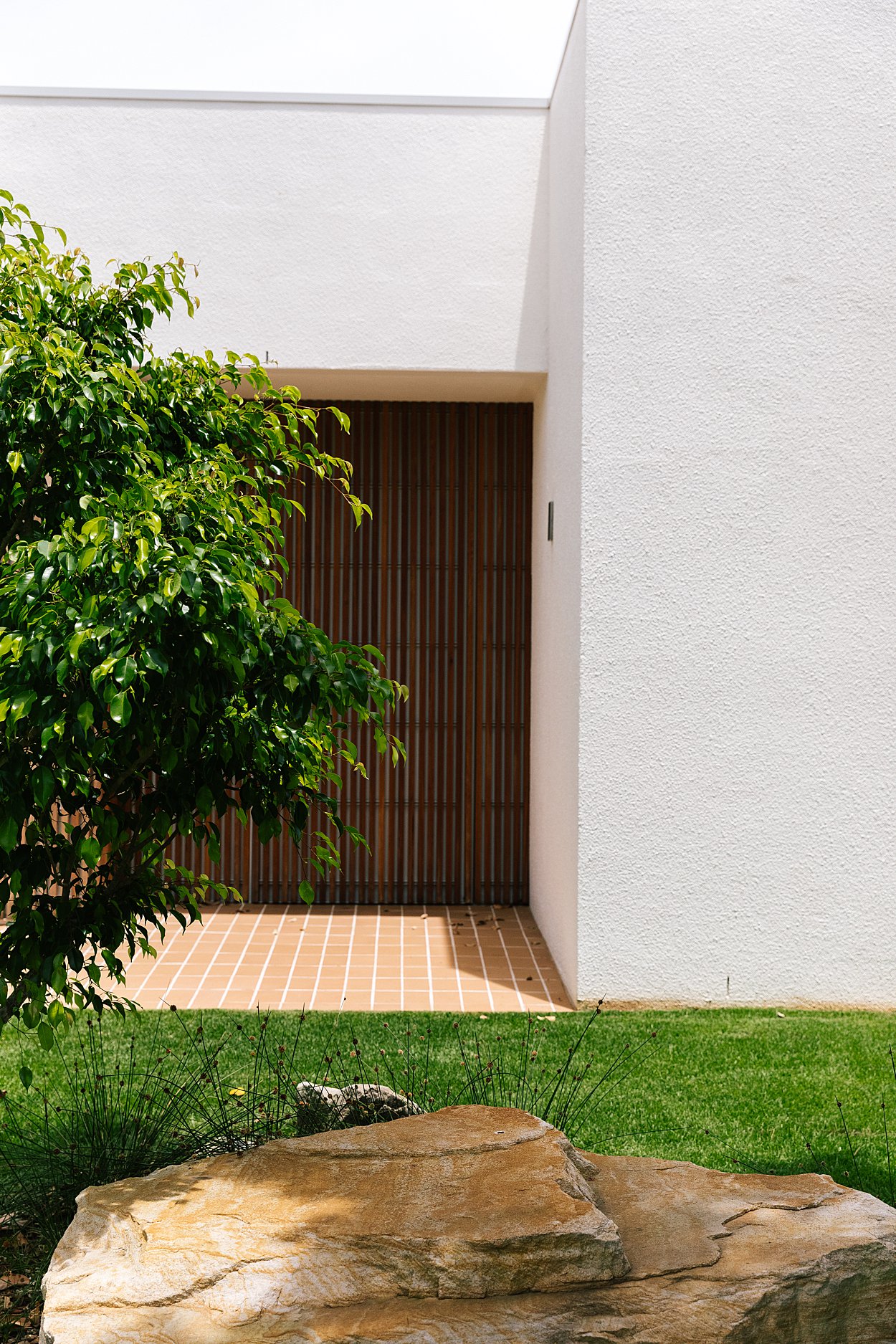 *All images & words are copyright of Pampa, for any kind of use please contact us at hello@pampa.com.au for permission.
Photos: Victoria Aguirre