We met Bianca Francesca Shannon last year during our travels through Santa Fe in New Mexico. I've been following her on IG for a while and I remember being nervous before meeting her because I must admit, I have a total girl crush on her! She has built a beautiful life for herself in the desert, which is such a big inspiration for me, and also loves horses in the same way that I do, seeing them as powerful and spiritual beings to be treated with respect and love. She embodies the understanding that animal bonds can have a profound impact on oneself and she lives this truth everyday.
We loved speaking to Bianca for this story, and sharing a bit about the life she has made in the hills of Santa Fe with all of our fellow horse lovers. We're endlessly inspired by the Southwest and Bianca's style… ponchos, boots and bandanas forever!
Images & Words: Victoria Aguirre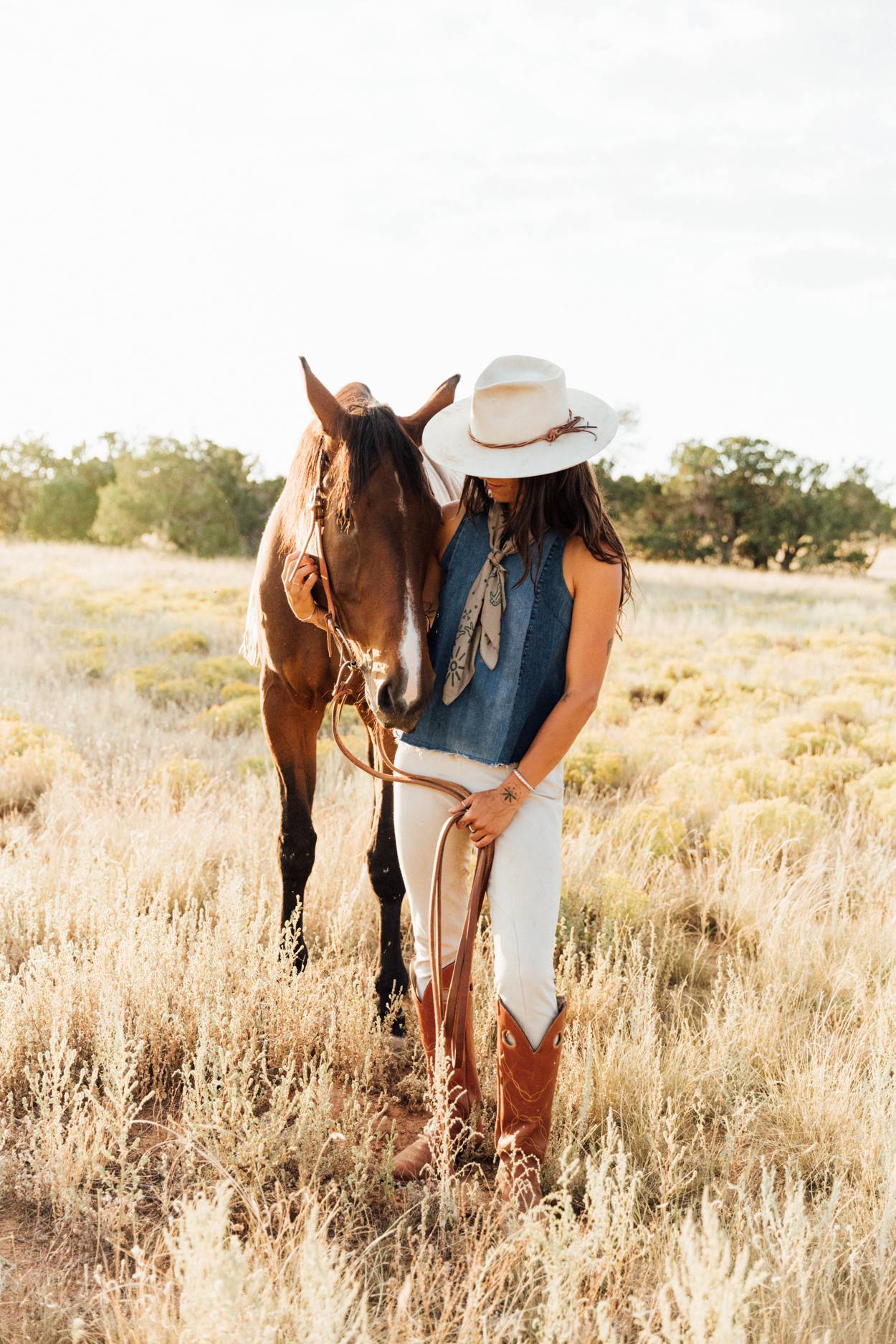 SHOP THE LOOK
1/ Pampa Poncho | Sand  2/ Porteno Carryall 3/ Puna Hat 4/ Porteno Bracelets  5/ The Kiss
How do you find living in Santa Fe? What are some of the rewards and challenges?
I moved to Santa Fe almost 6 years ago now from NYC. To answer your question, the rewards of Santa Fe are Santa Fe itself. The challenge was leaving NYC, leaving a life that I identified with for several years to follow what I knew I needed to satiate my soul, horses. Living in New Mexico gave me the space to slow down, focus, and ultimately appreciate life in a deeper way. Recentering my life around horses allowed me to fall wildly in love with the western landscape.
Tell us more about your work?
I've been working with a non-profit called Horses for Heroes for about 5 years now. We work with US military veterans that struggle with PTSD or other disabilities. It's a one of a kind program where our veterans learn horsemanship skills, wellness, and skill set restructuring to integrate the way of the horse into their lives.
Along with the non-profit work, I've started my own small business called Kit Santa Fe, which you'll hear more about later!
Horses are in my blood and heritage, I feel you carry this connection to them too, how does having this connection to a horse make you feel?
I can't remember a time in my life when I haven't been extremely focused on horses. Okay, obsessed. It has just always been there. Honestly it's difficult to describe. When you're in lockstep with a horse there's a chemistry and time just melts away. You lose all your worries and you can't help but live in that moment and share that presence with your horse. It's almost like a crazy mind game they play on you, but the best, most necessary kind.
How would you describe a modern day cowgirl?
A modern day cowgirl! Hmm, lets see…a woman who is confident, selfless, and respectful of the land and its animals. Someone who is always ready and in awe of the lessons the natural world has to give.  
Tell me about your Horse, Kit, we are so in love!
My one-eye horse Kit! He is the most loving creature I think I've honestly ever met! I swear the horse is more cuddly (and naughty) than my dog and would snuggle up with (and bite) us if allowed in the bed..
That said we've come a long way together. When I first found Kit he was skin and bones, in need of serious TLC. We adopted each other and over the course of a year I nursed him back to health. Our entire journey together through his adversity has really helped put my own life into perspective.
You have travelled to Argentina before, can you share with us some of your thoughts and memories from your time there?
I absolutely love Argentina, I've spent a bit of time in Patagonia and completely fell in love. It's like the wild west of South America. Everyone is ridiculously beautiful, including the horses, and the equestrian tack and clothing is beyond; the leather craftsmanship on the bridles and halters, the colors in the blankets, the plush sheepskins, and of course the ponchos. I was so inspired by the entire equestrian culture there, I wanted to bring everything back home with me!  
How would you describe the Southwest? What do you love about the landscape and where are some of your favourite places to go around New Mexico?
The Southwest is magic. There's a raw quality to it that you can notice in the light. You know if you've been out here. There's also wild diversity in its geography. You can go from fishing alpine streams surrounded by towering mountain peaks to hiking the badlands made famous by Georgia O'Keeffe, in a matter of hours. It's why Georgia, Denis Hopper, Agnes Martin and countless others were drawn to this place. My favourite places in New Mexico are: Ghost Ranch, Plaza Blanca, White Sands, the Santa Fe Ski Basin. You really can't beat hiking in your own backyard.
Your new project Kit Santa Fe is so beautiful, what can you share with us about it?
Thank you! Kit Santa Fe is of course named after my horse and I bring the same passion and charisma to the line as Kit (my horse) has brought to me! We are a New Mexico-based accessories line that's inspired by the cowgirl lifestyle in the west. It began by making iconic pieces like bandanas and wild rags, with our own twist.  The colors are inspired by the western landscapes and we use a natural soft silk fabric which allows for the feeling of elegance but rugged enough to be worn against the elements while horseback. We'll be expanding and making more classic western goodies soon, so keep an eye out!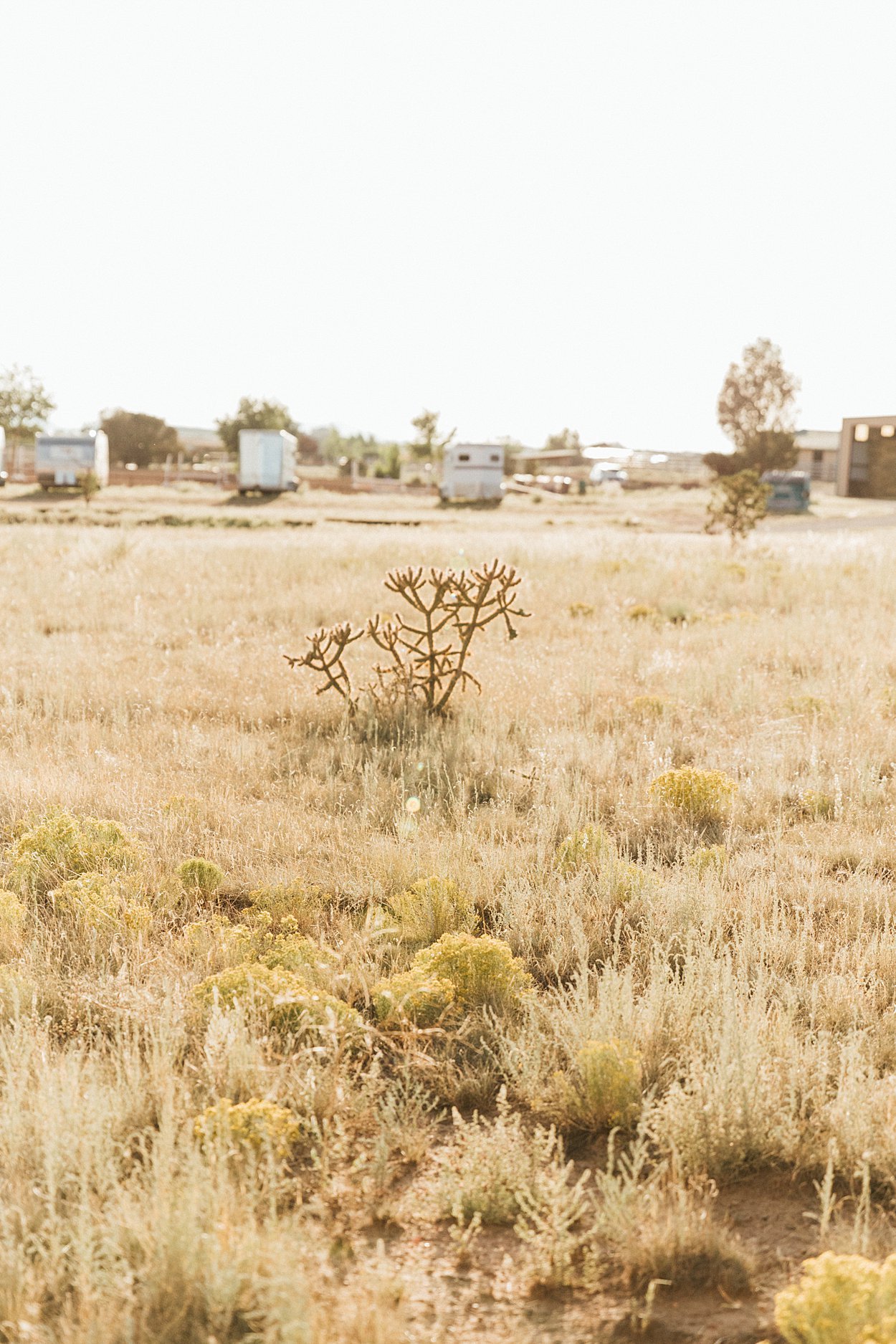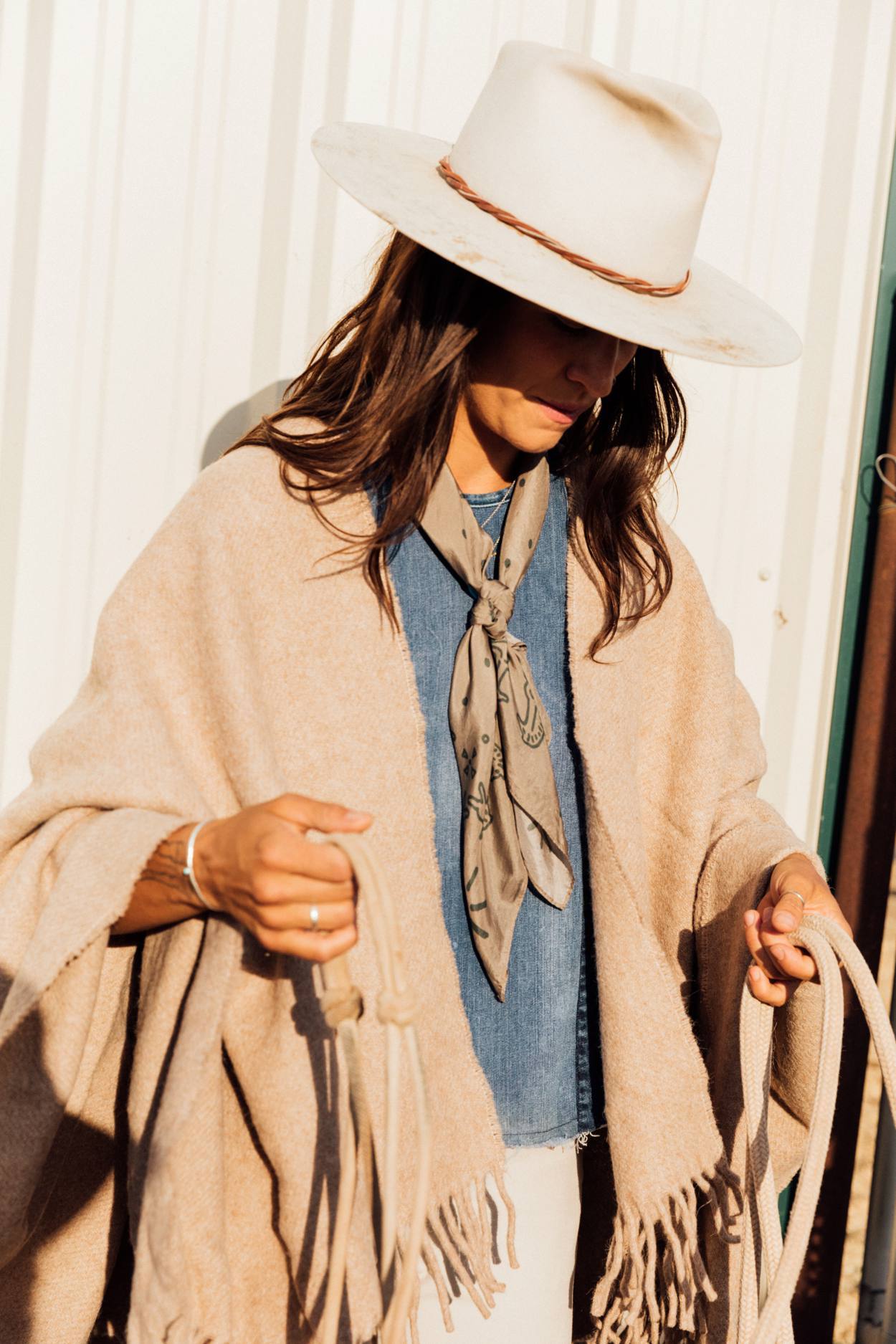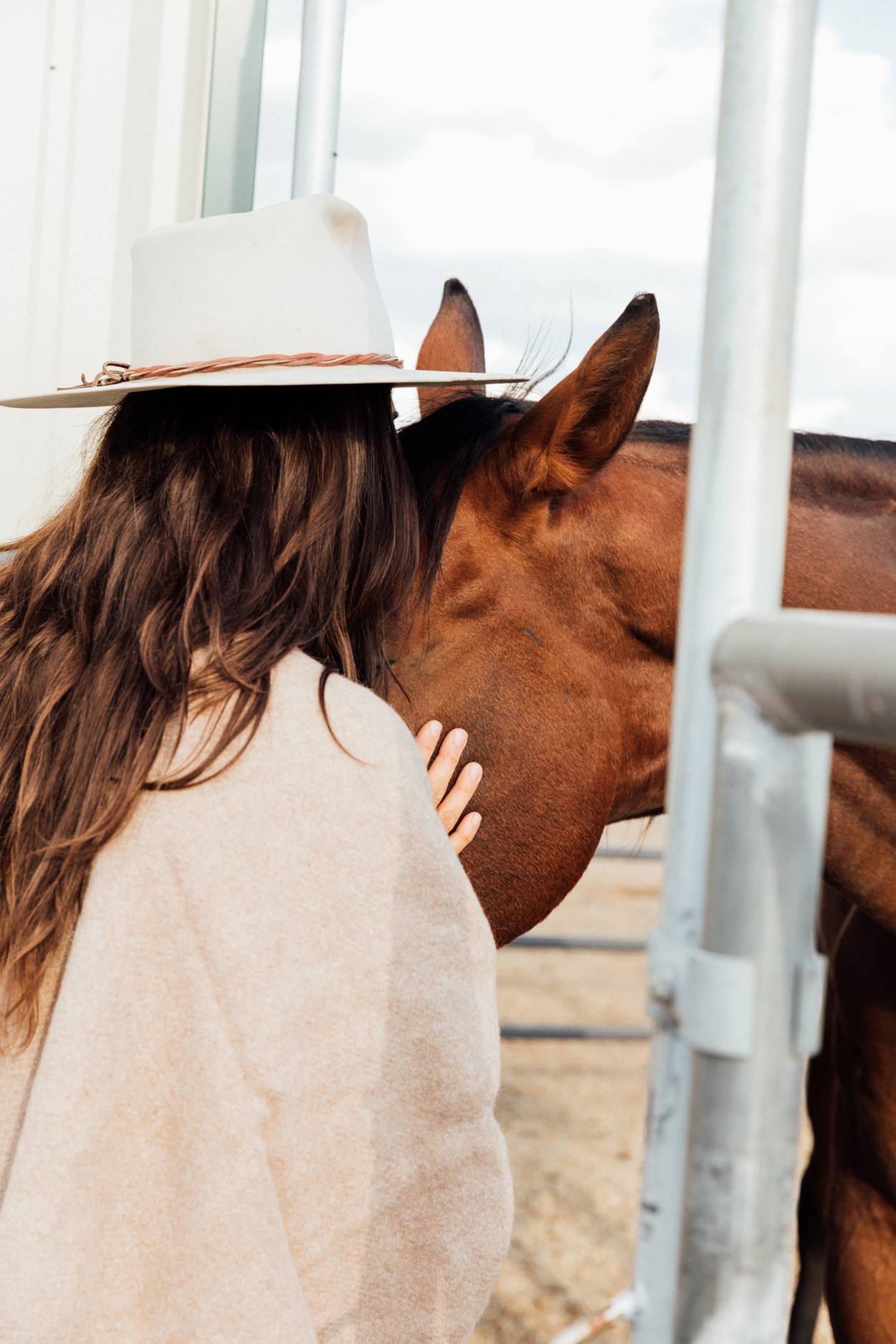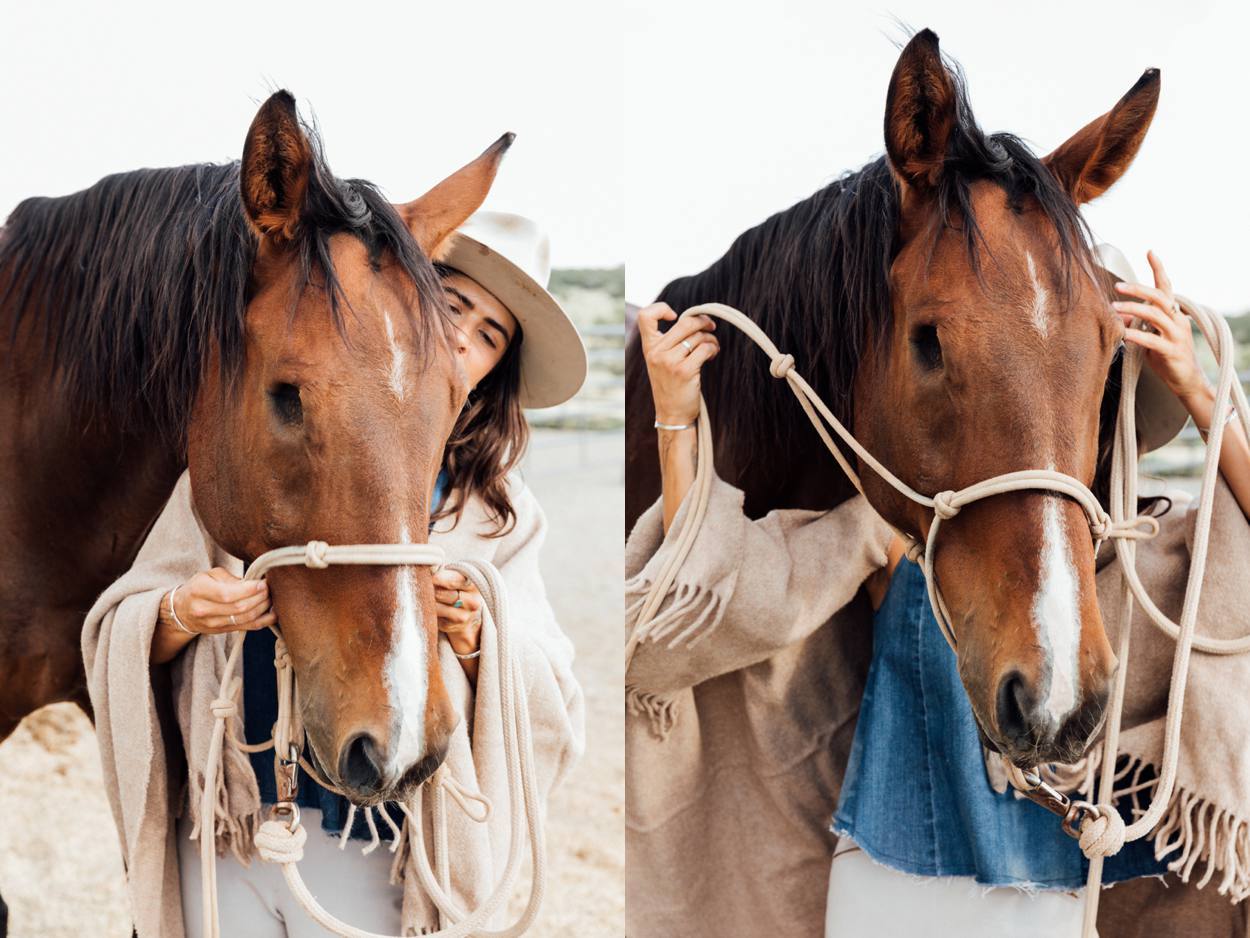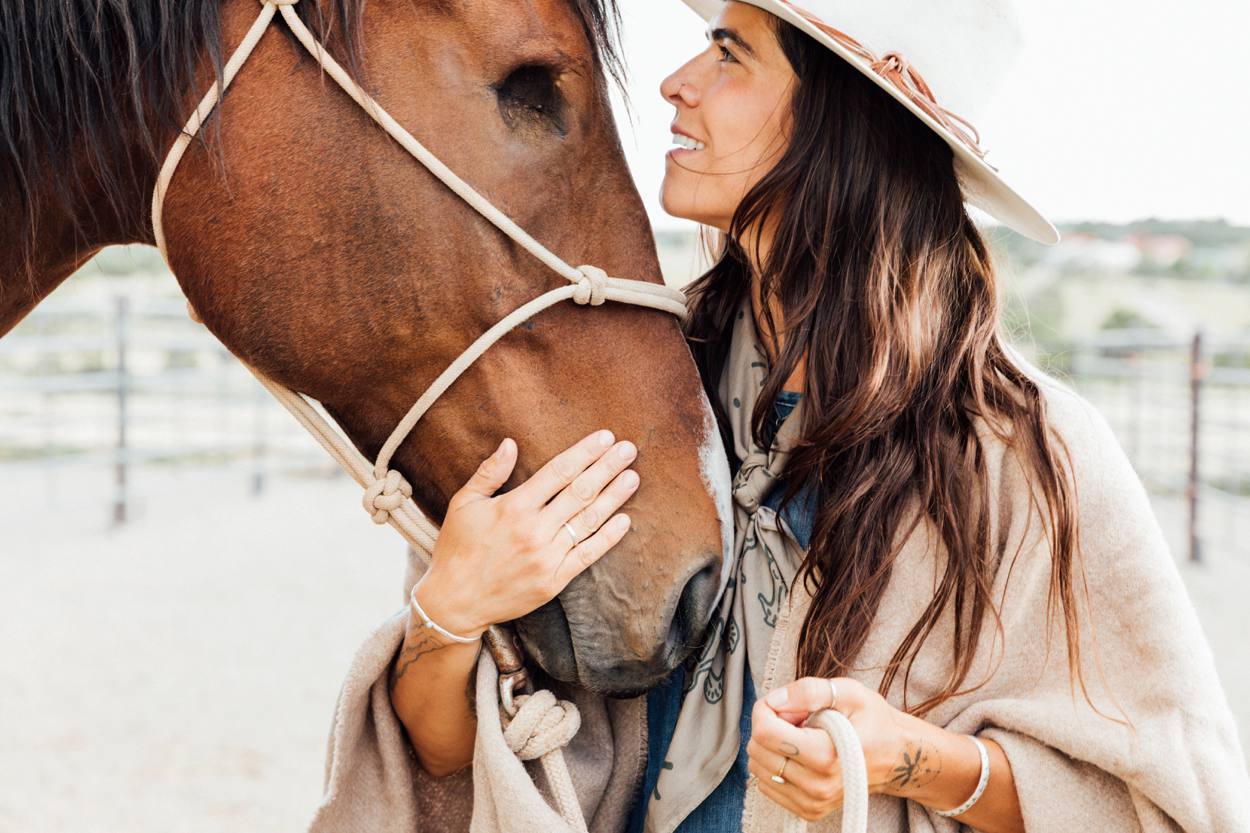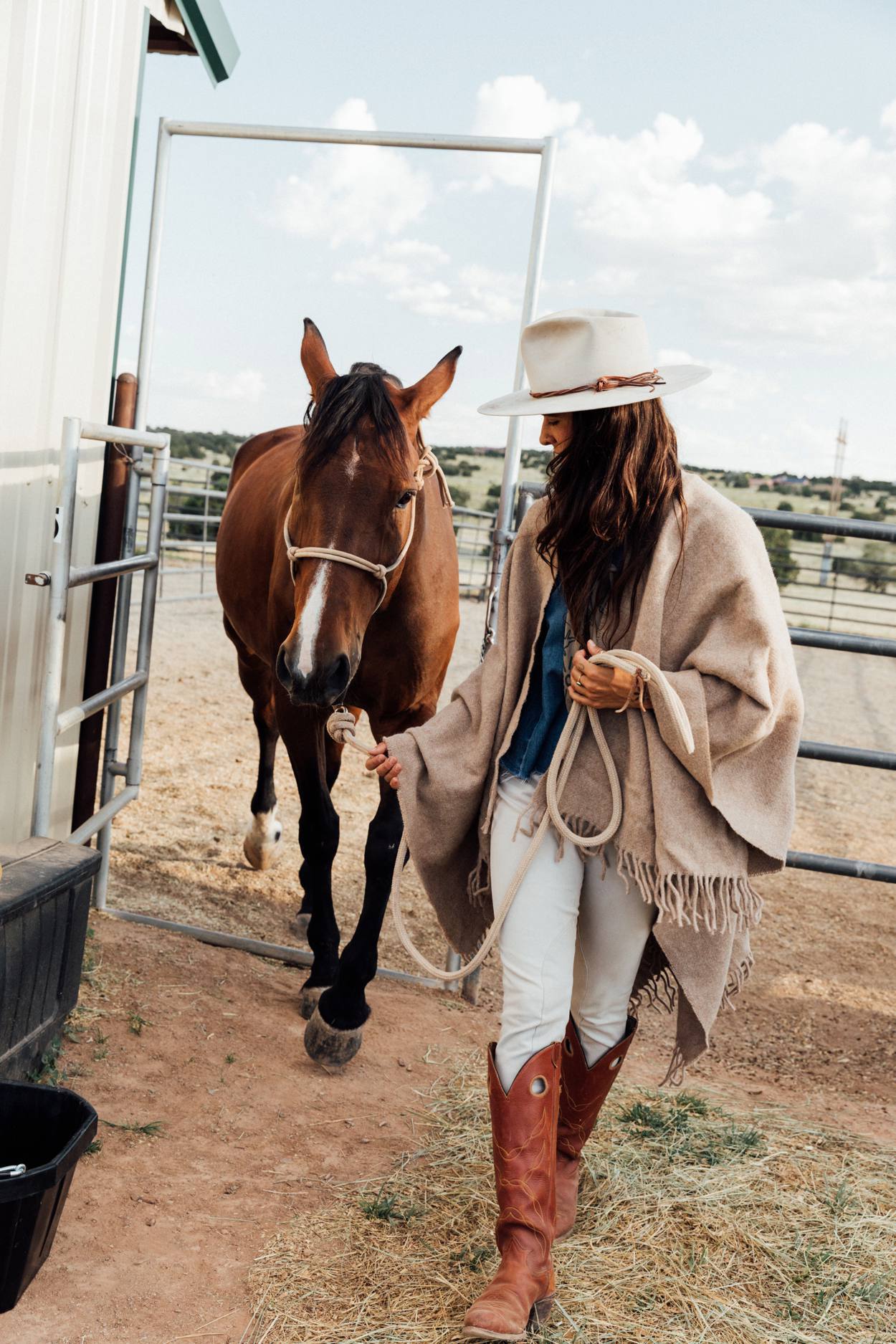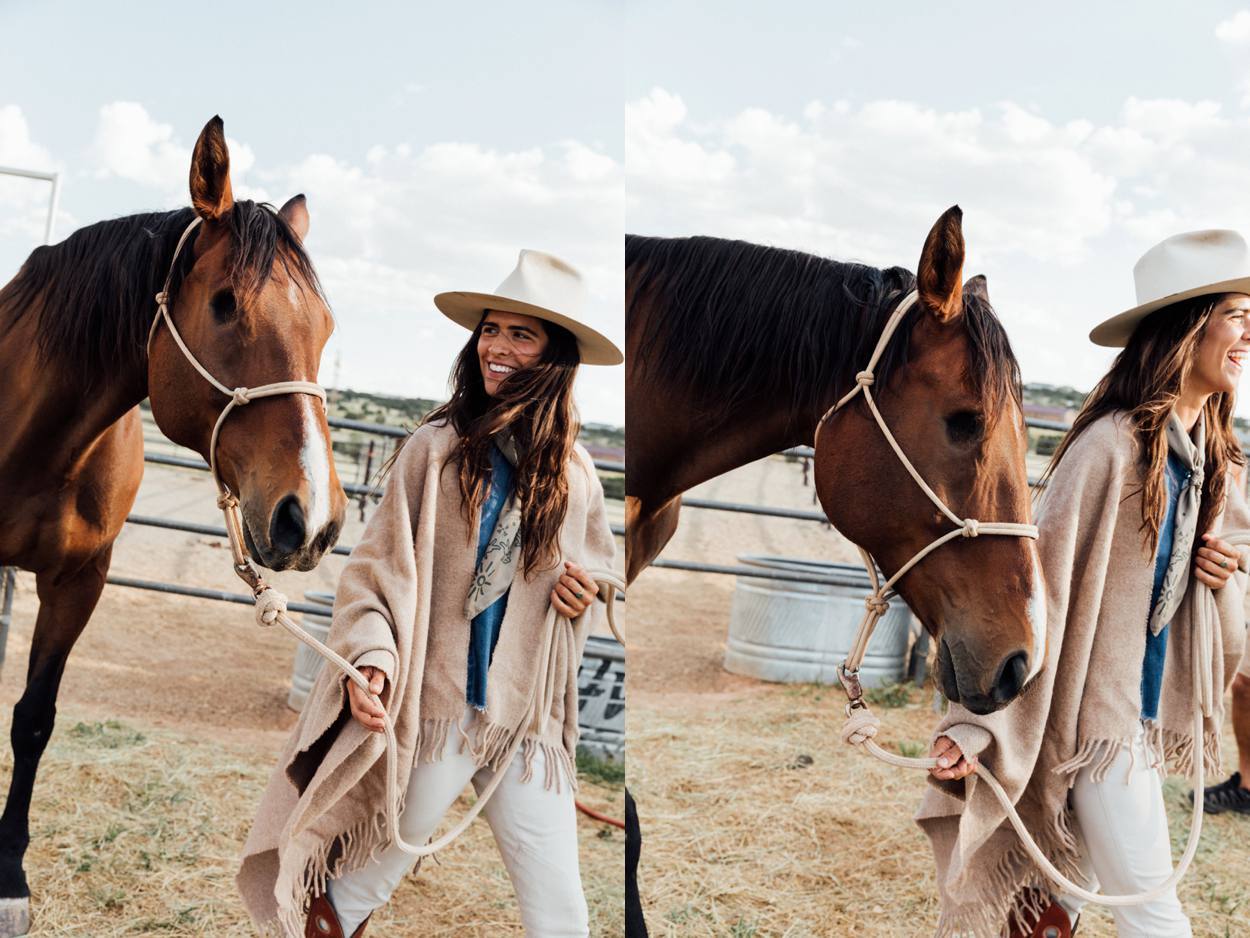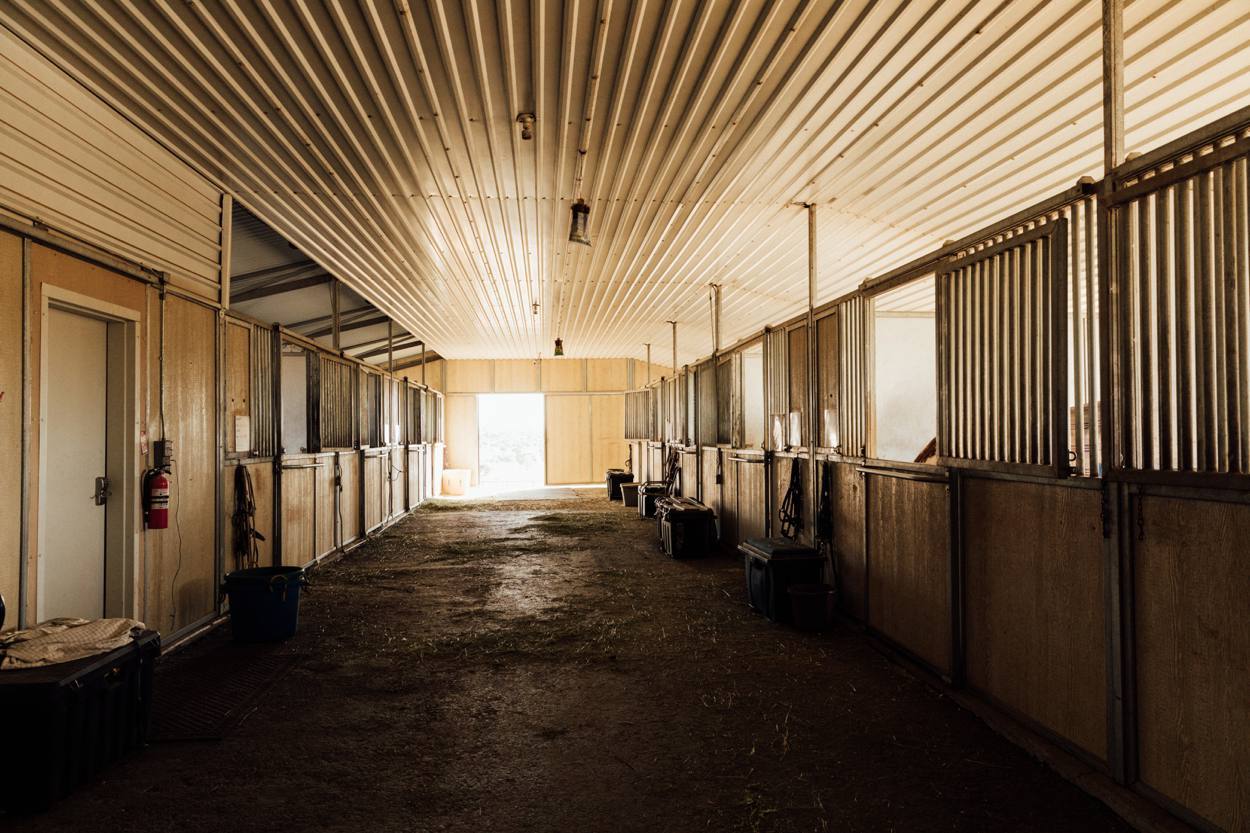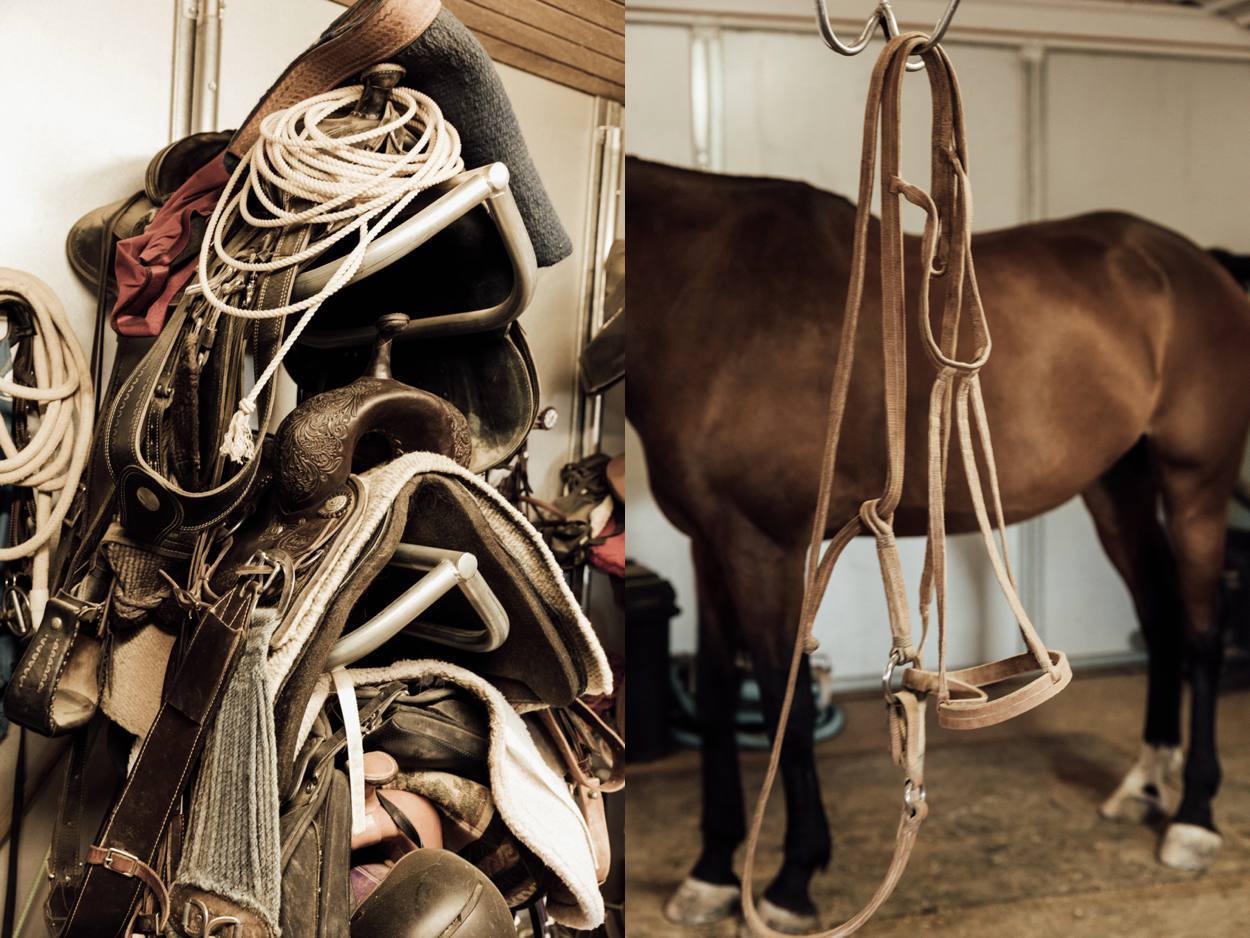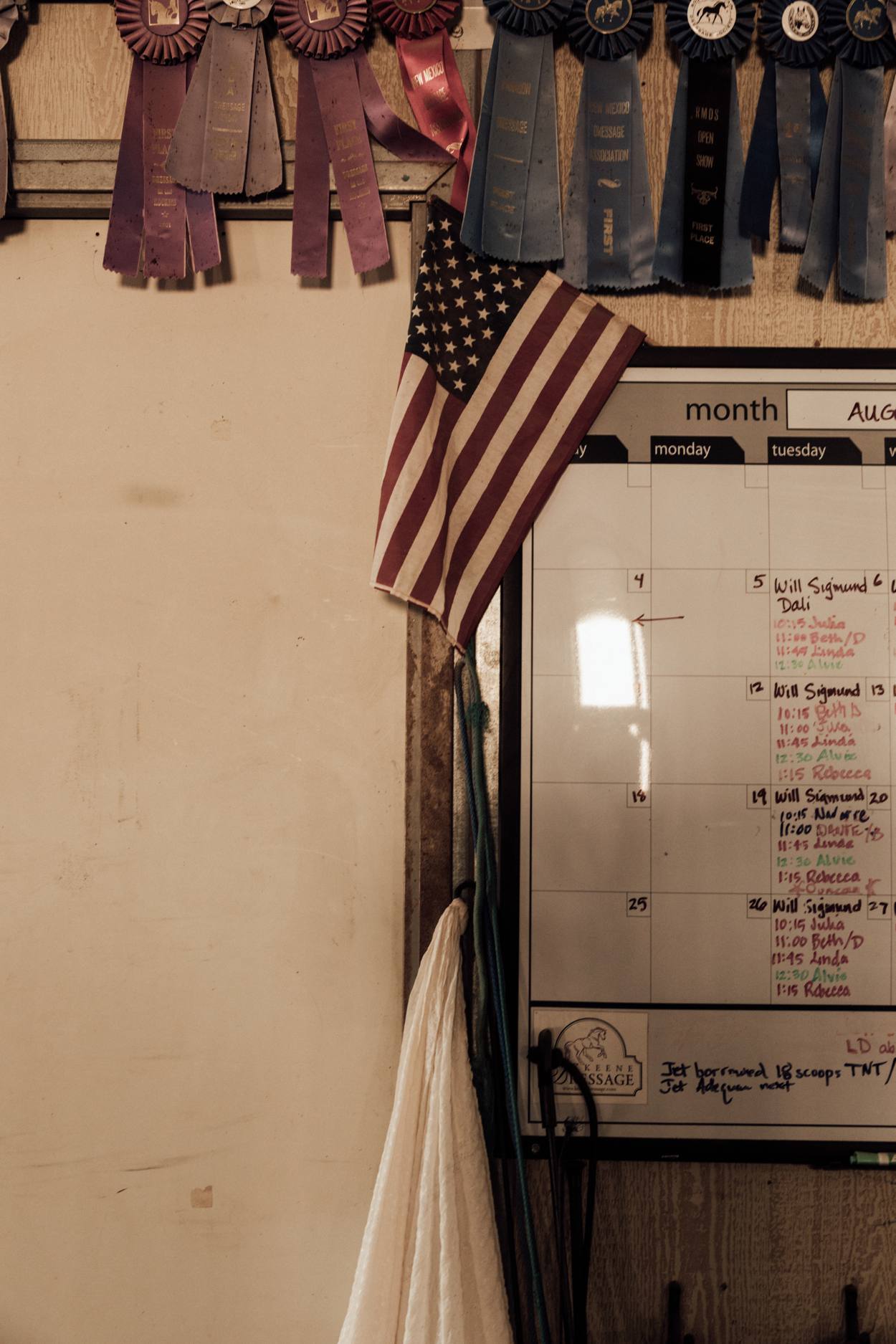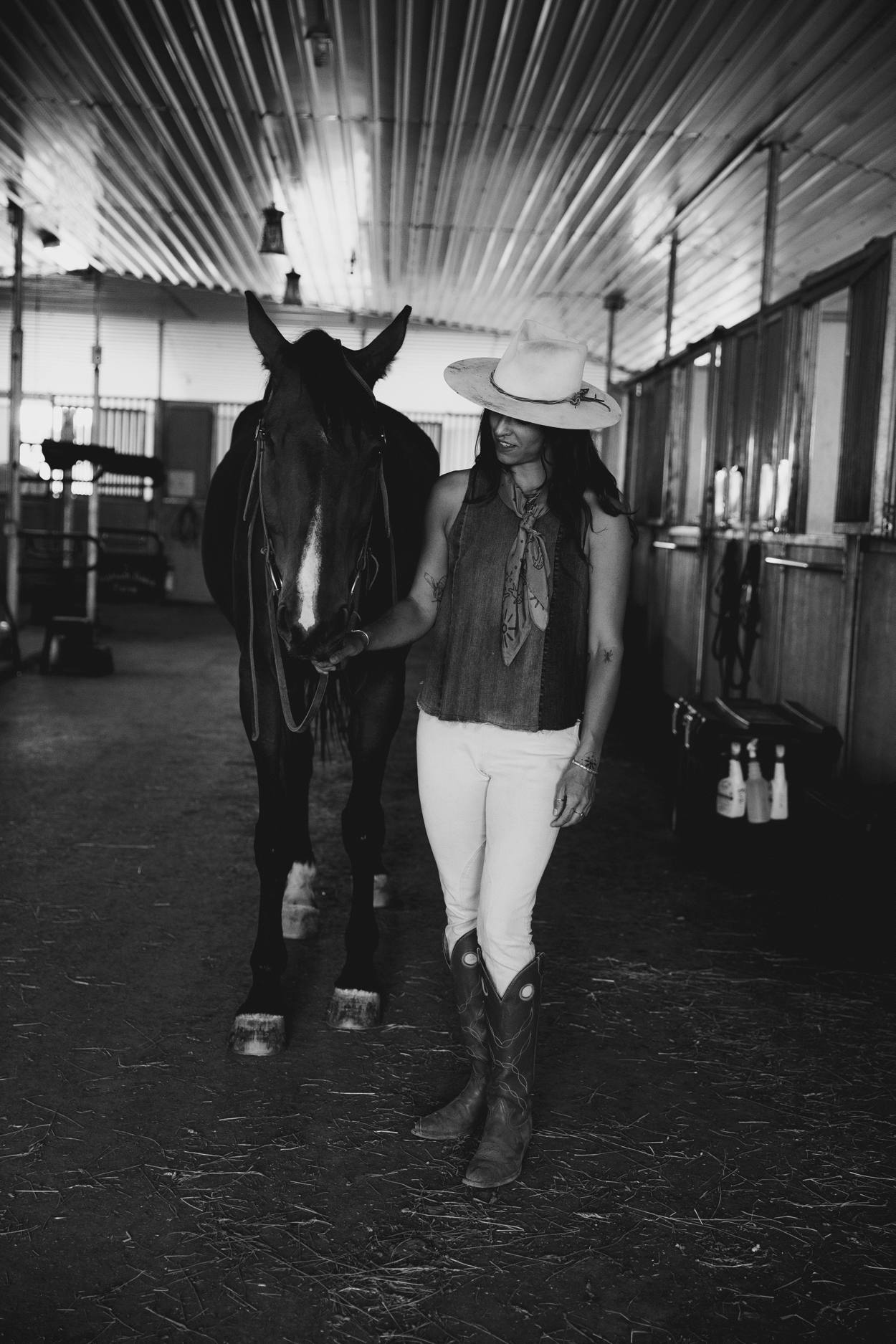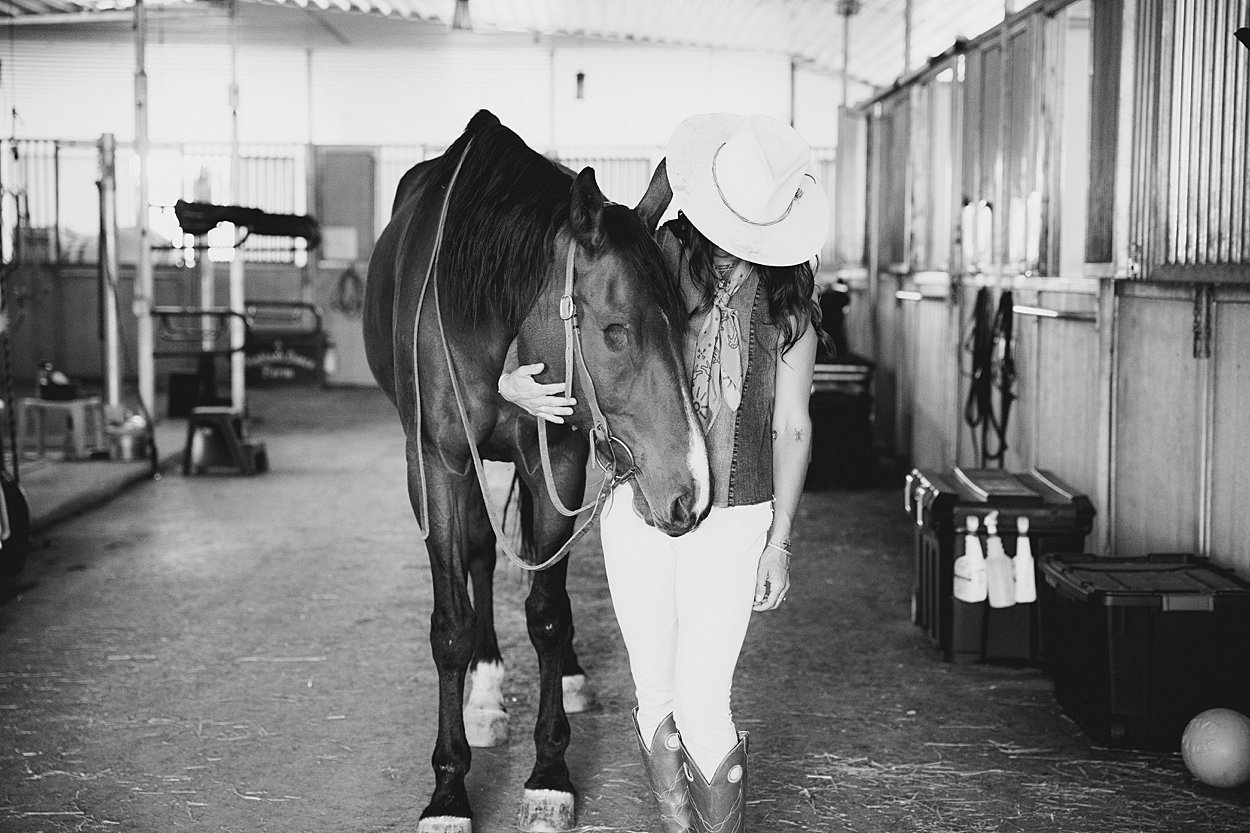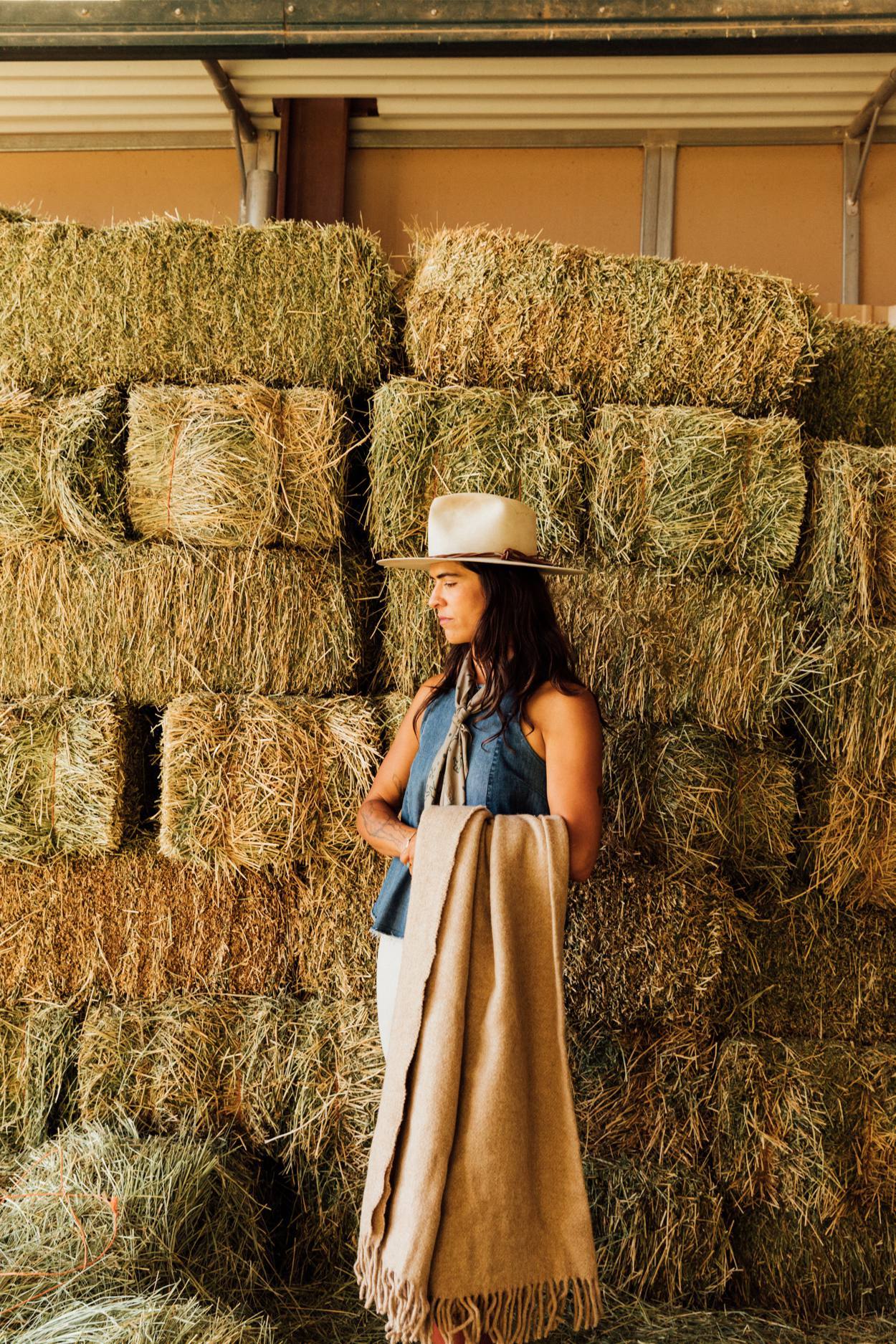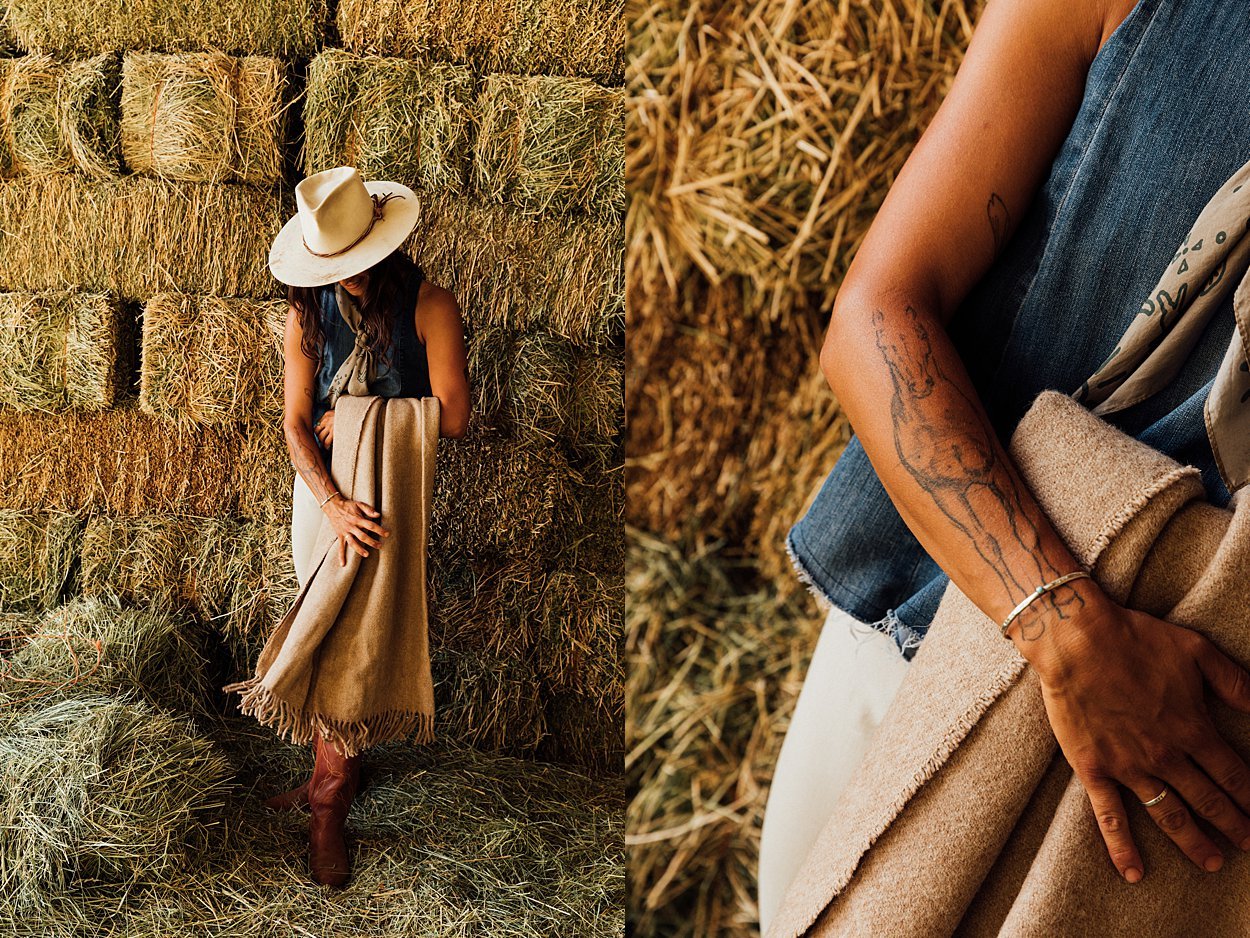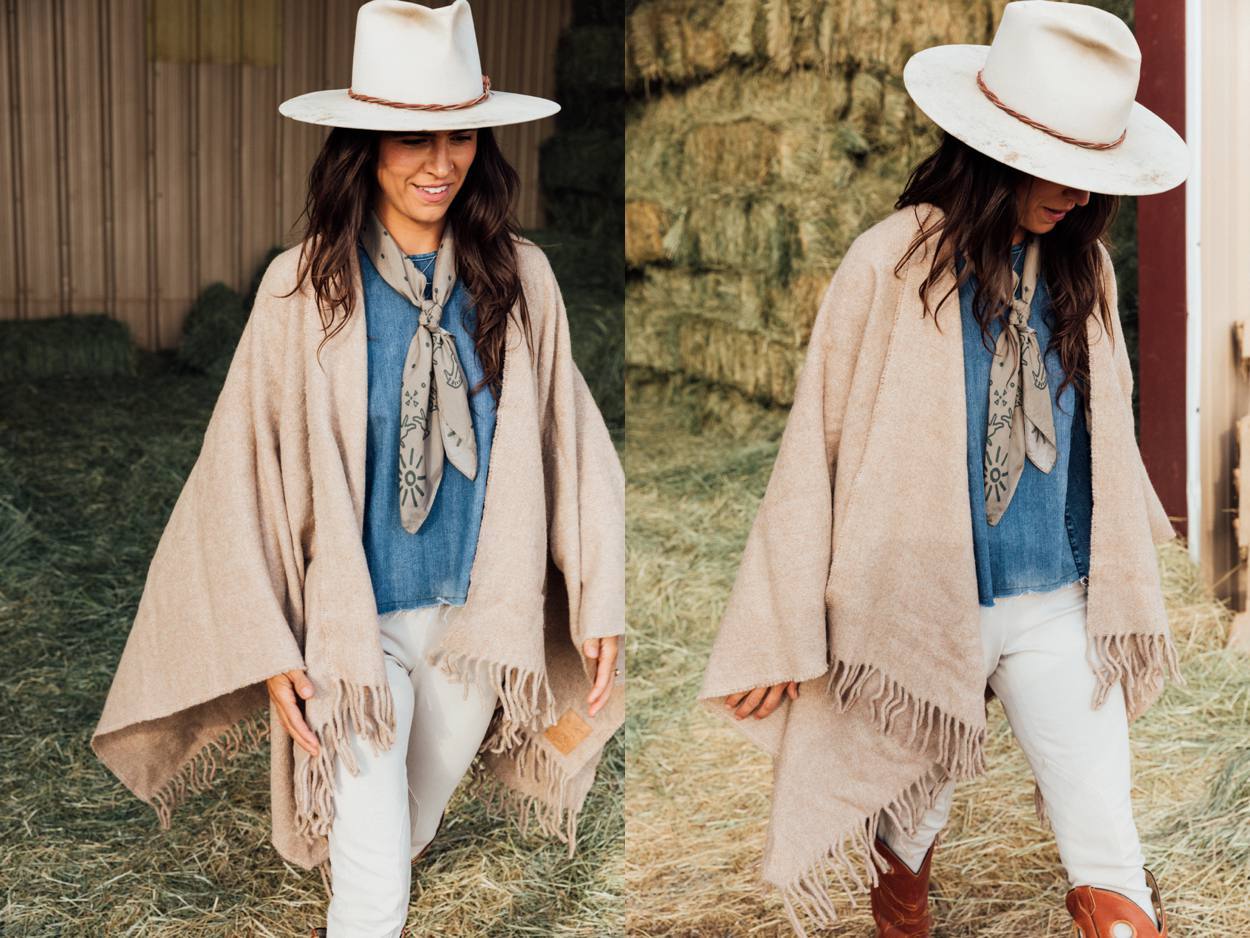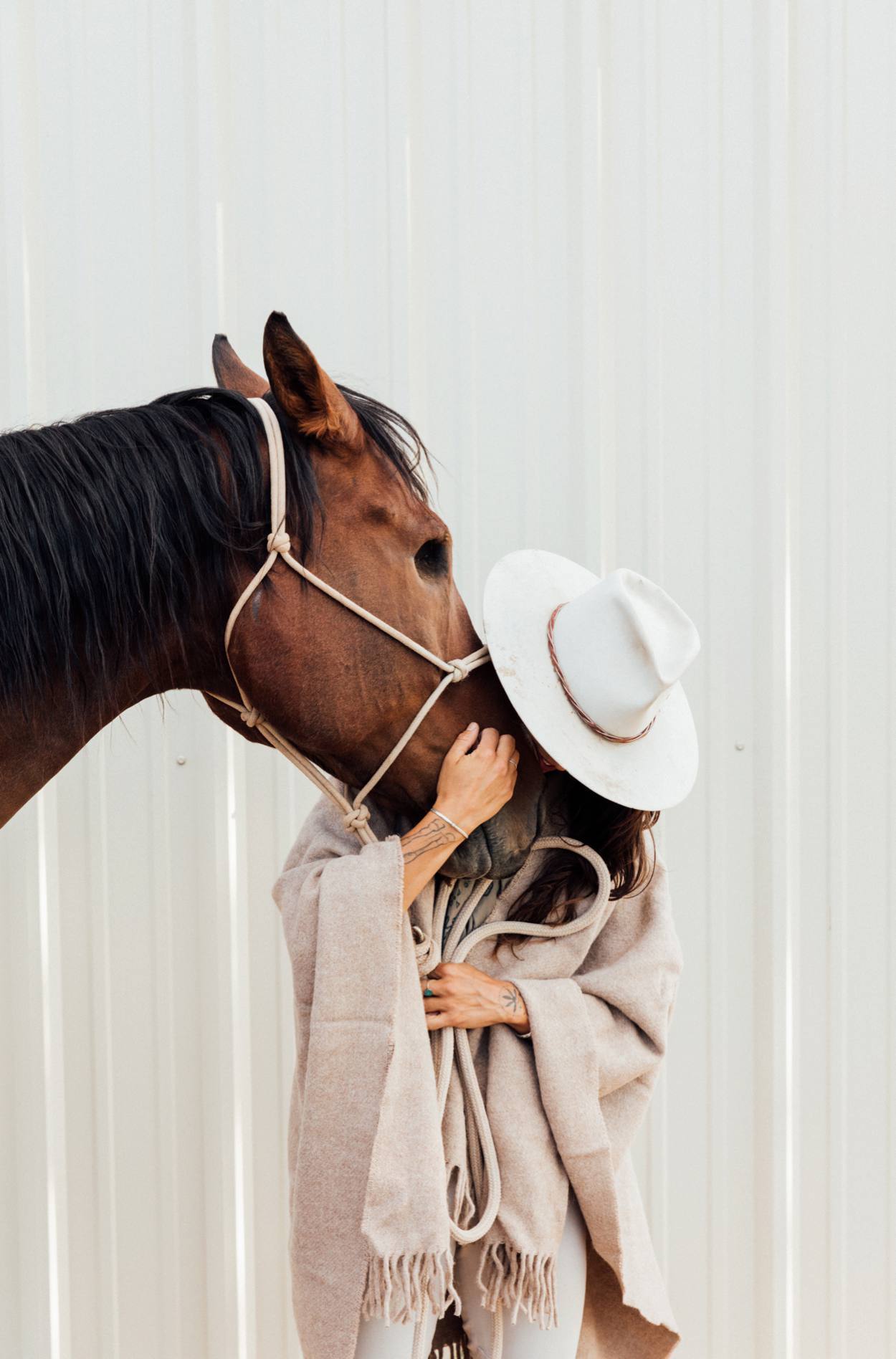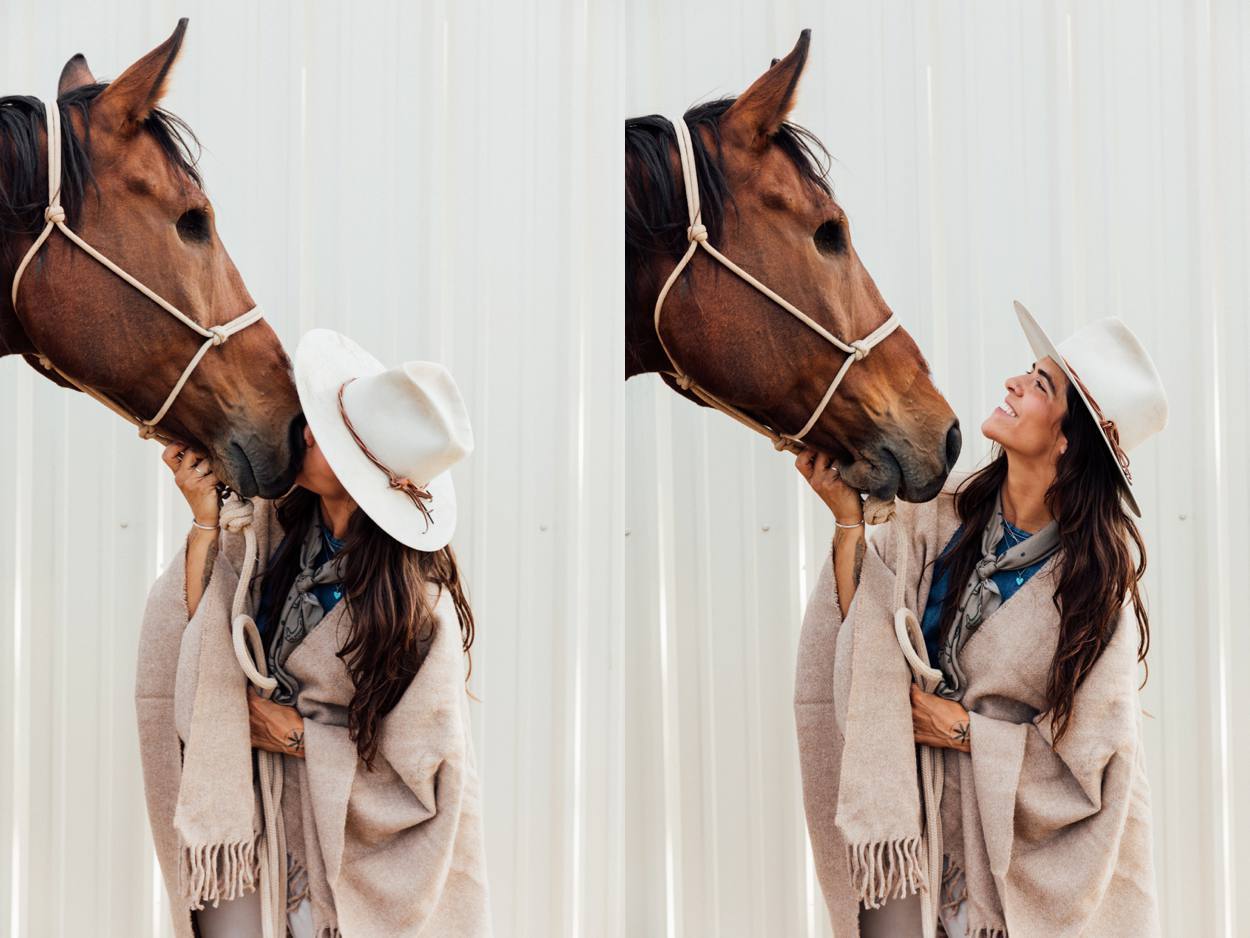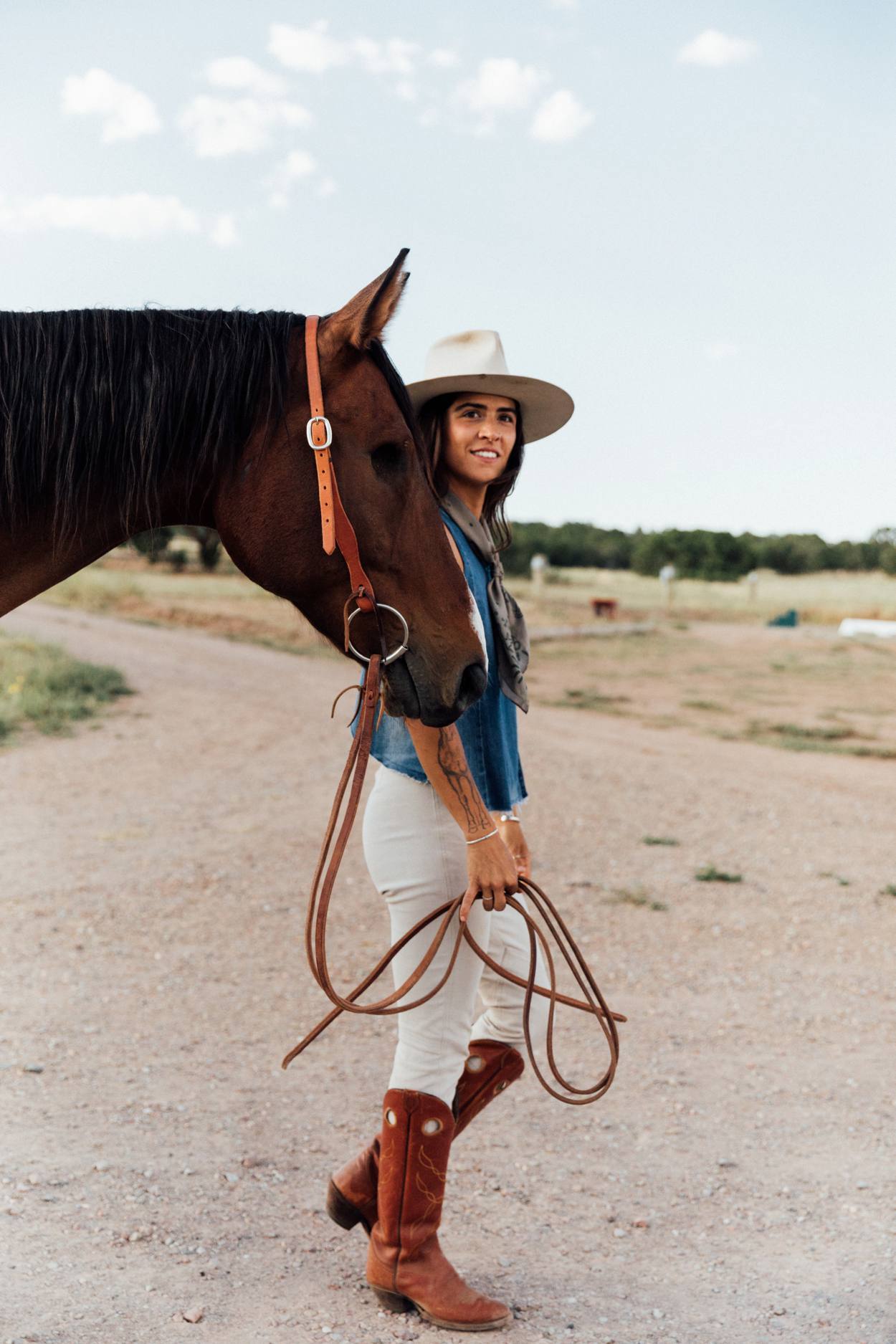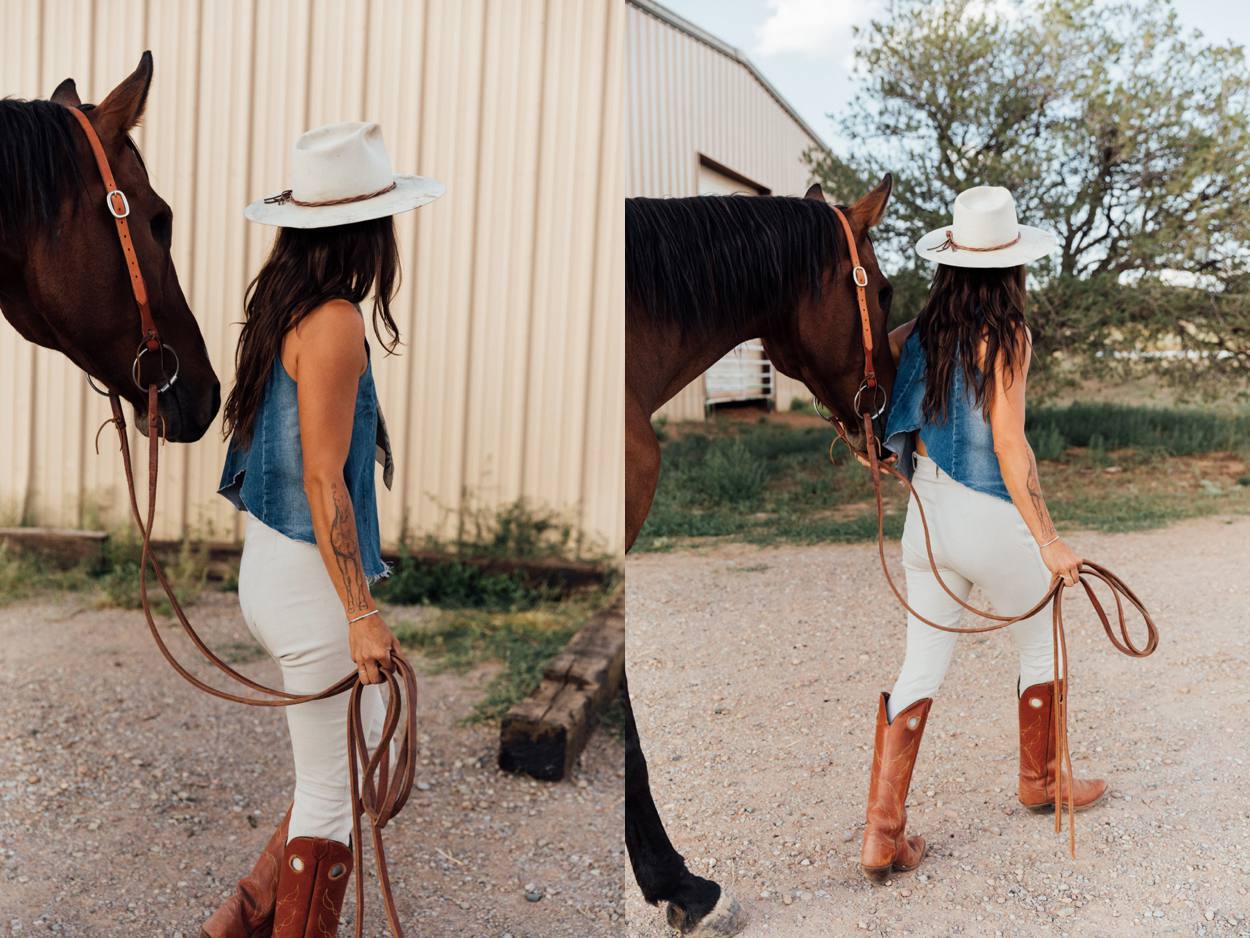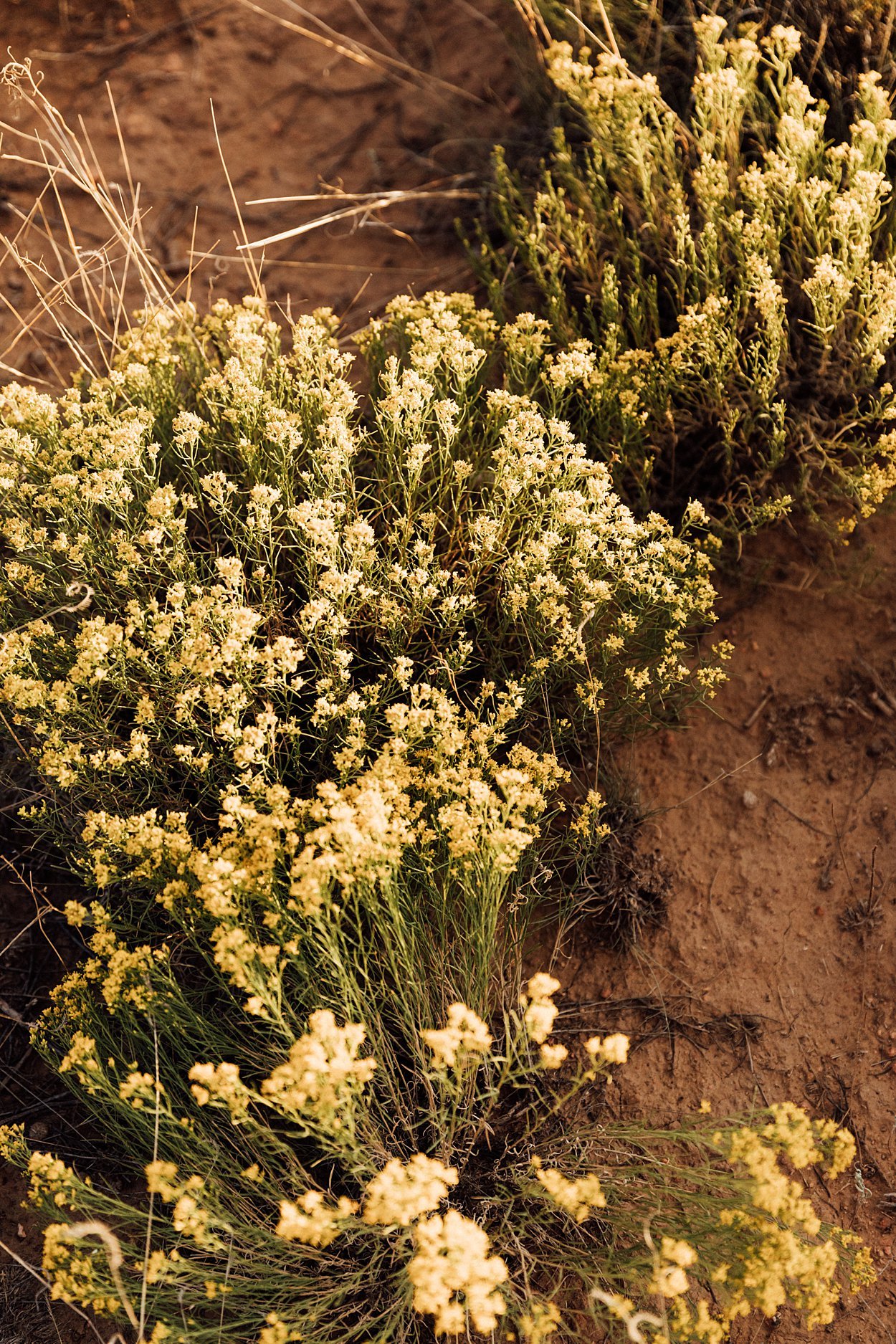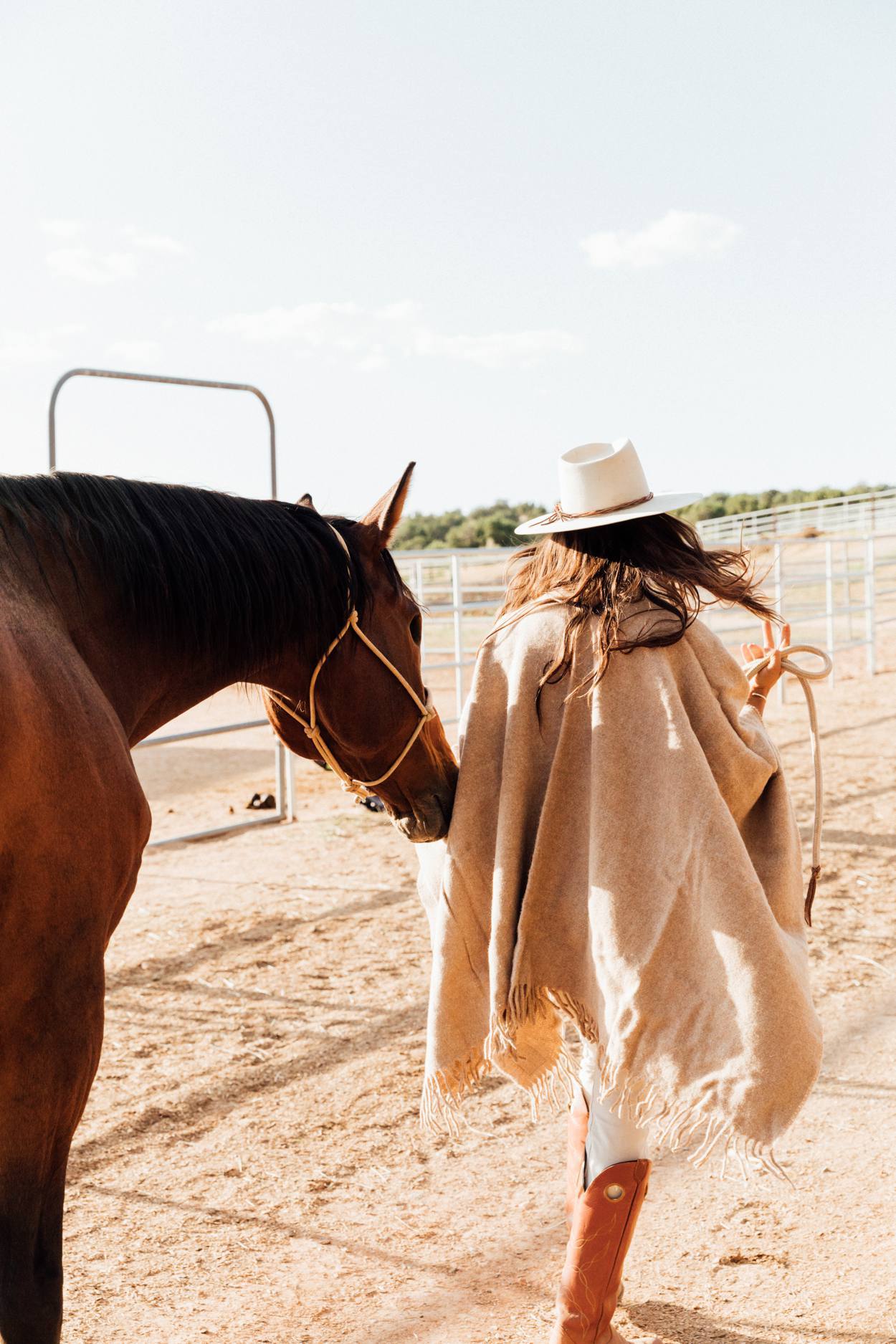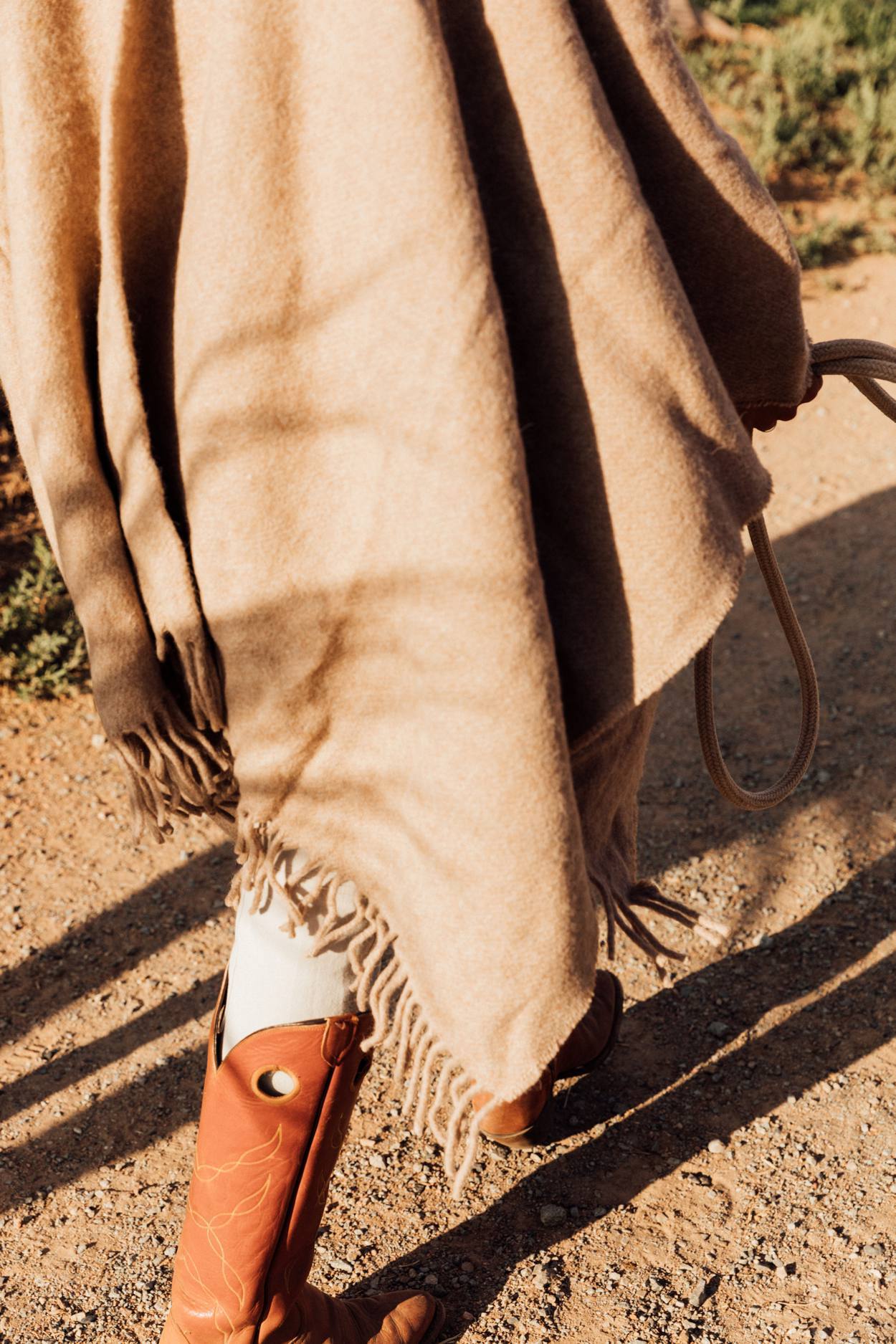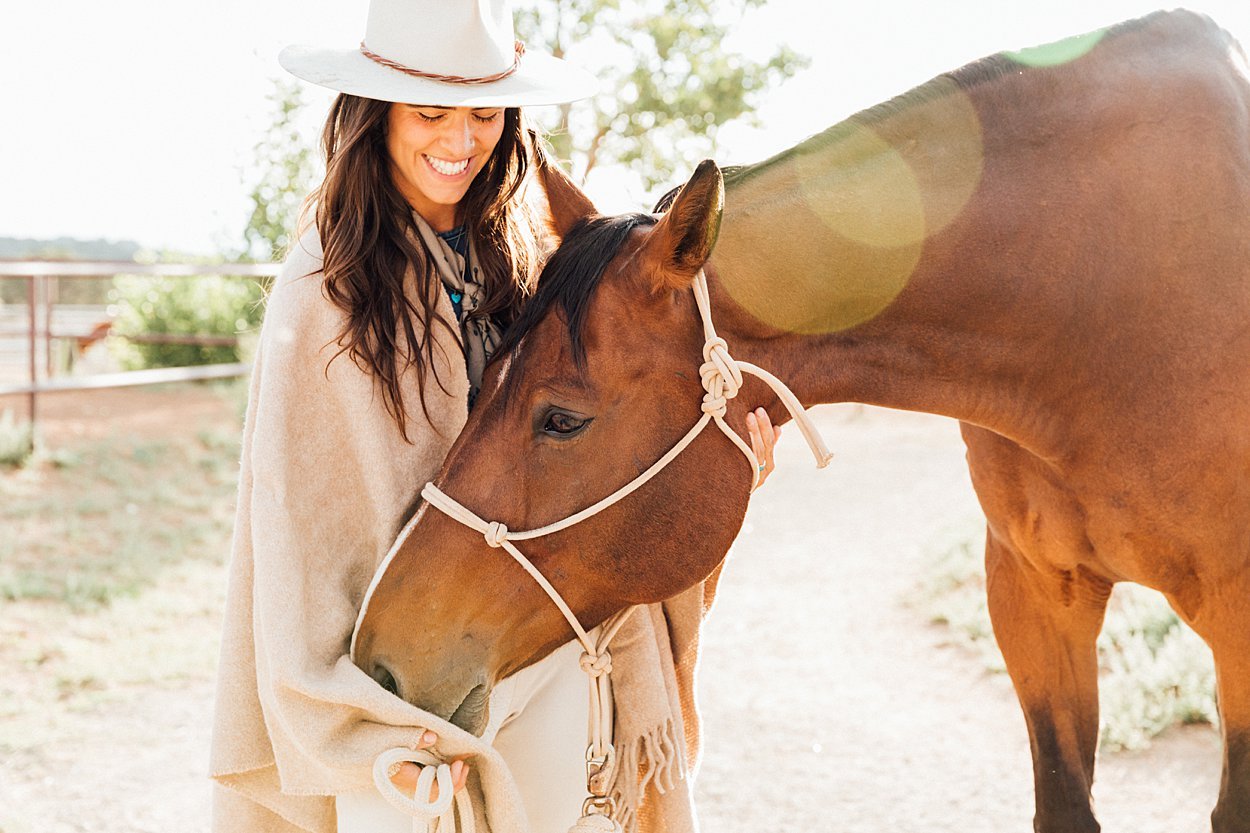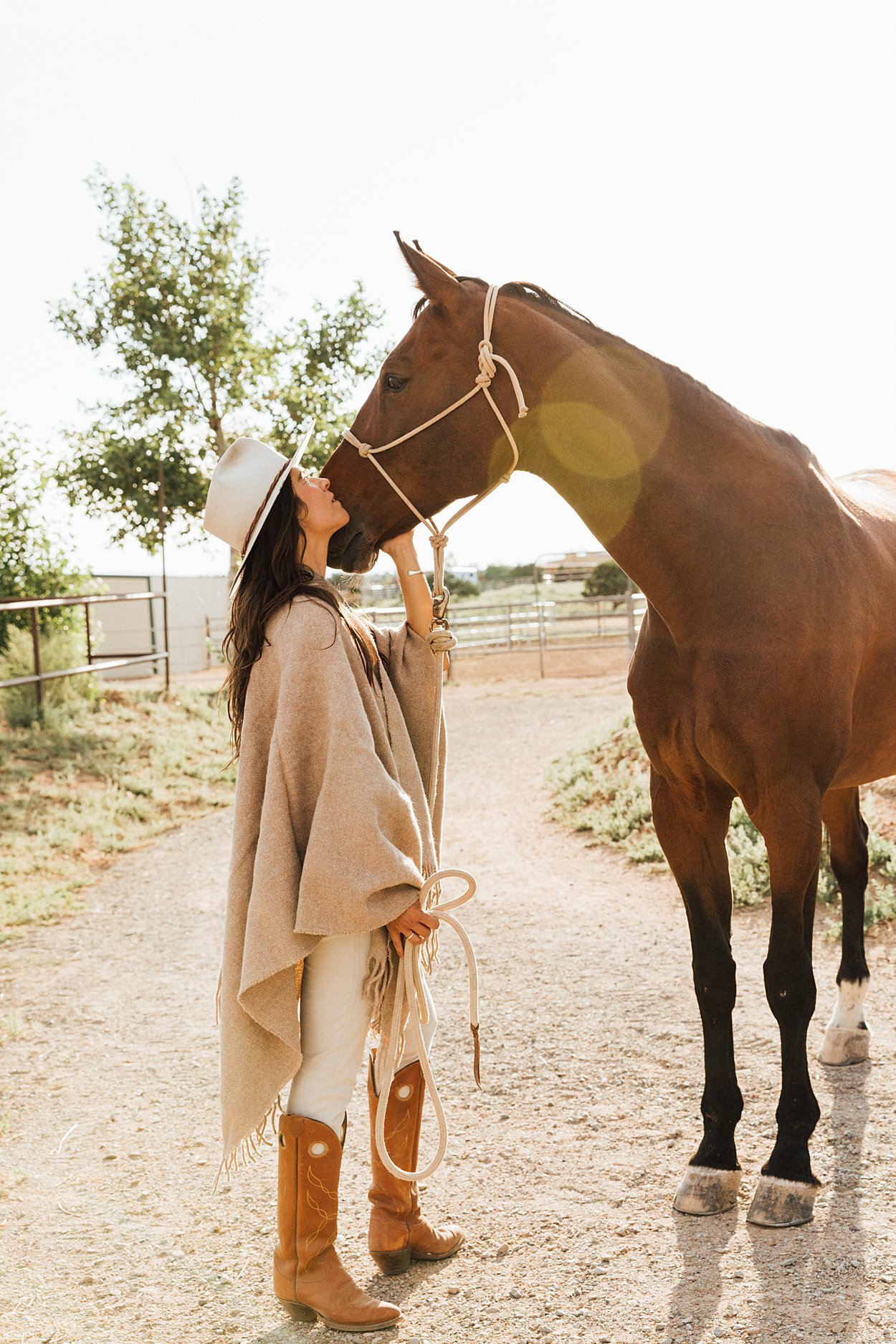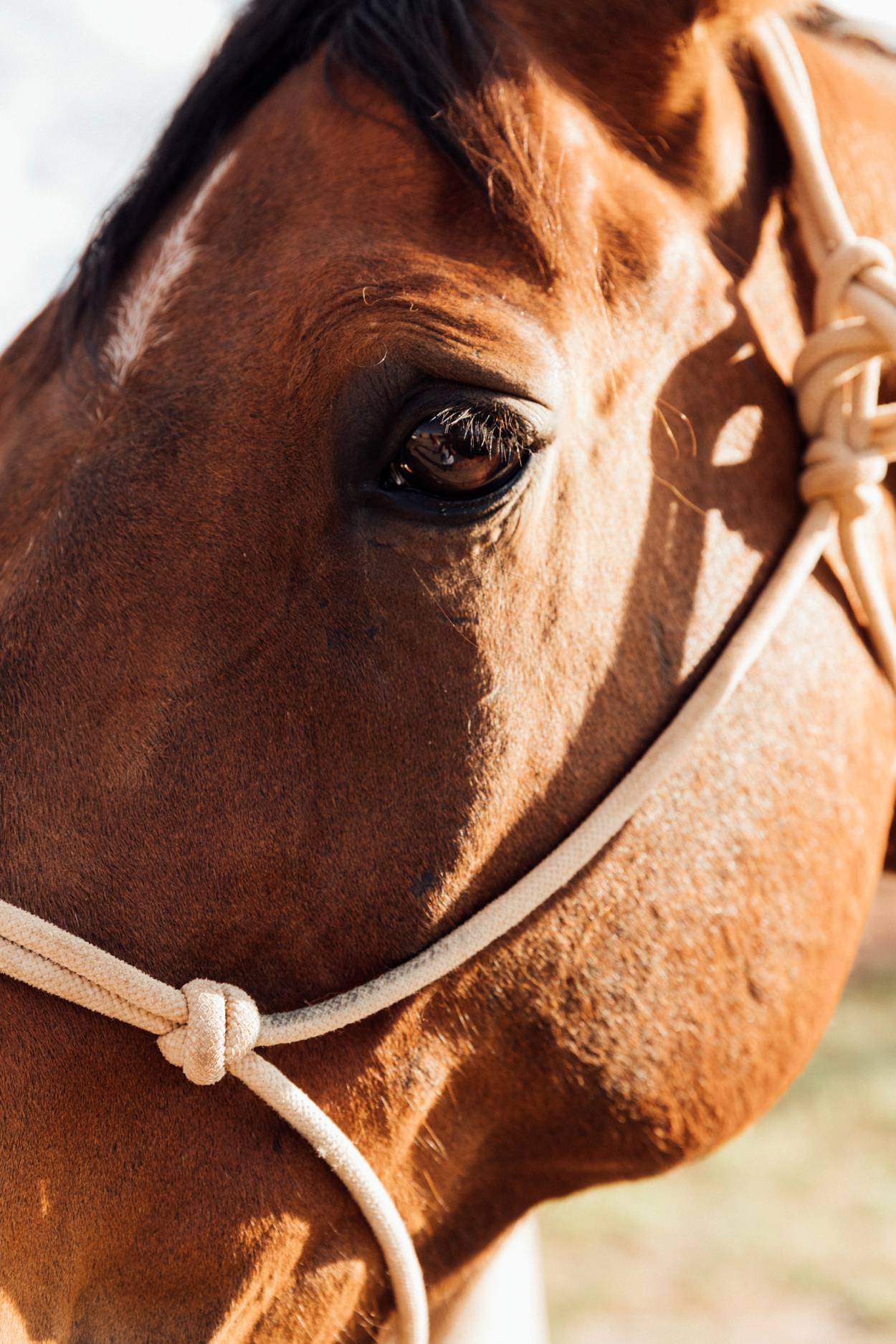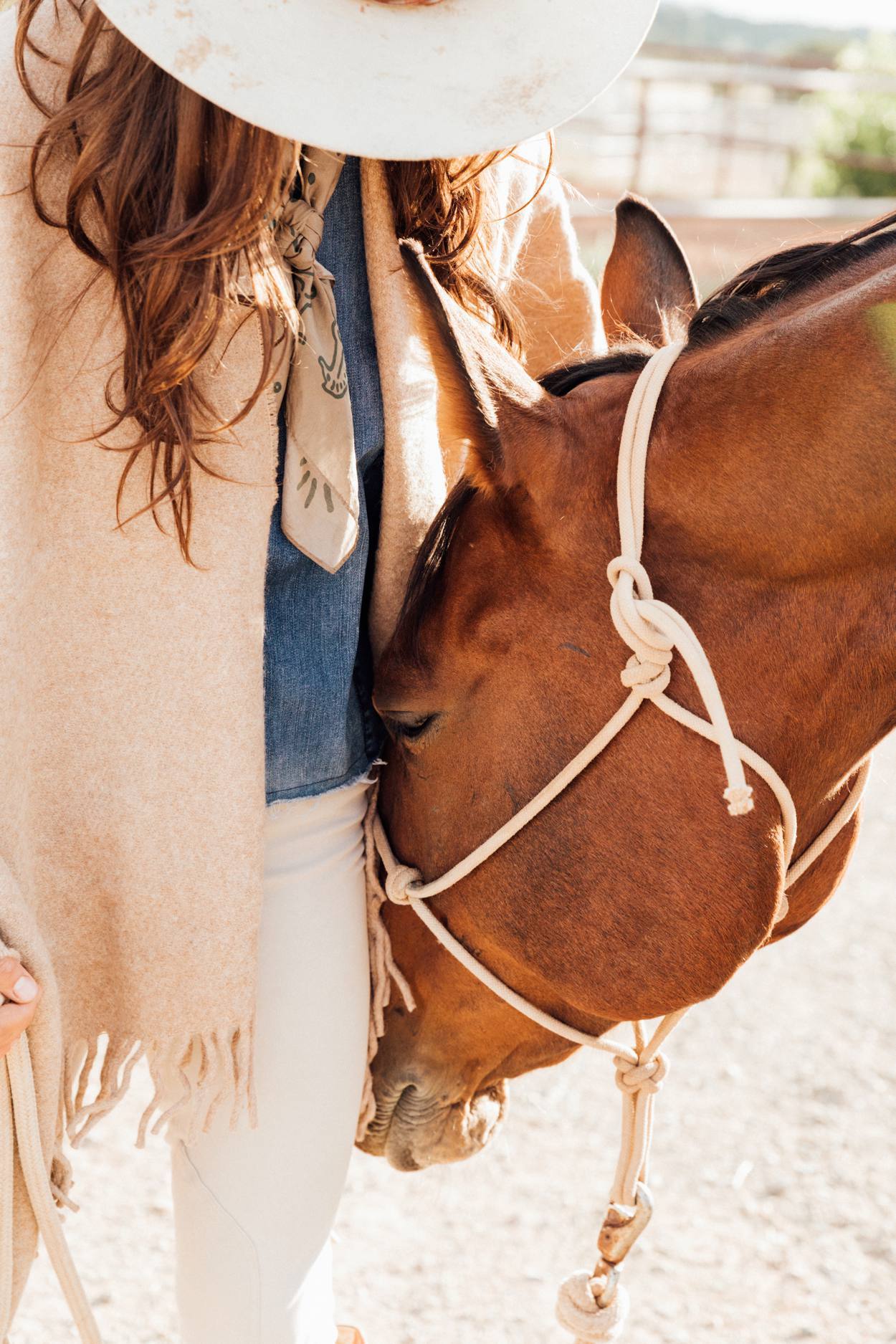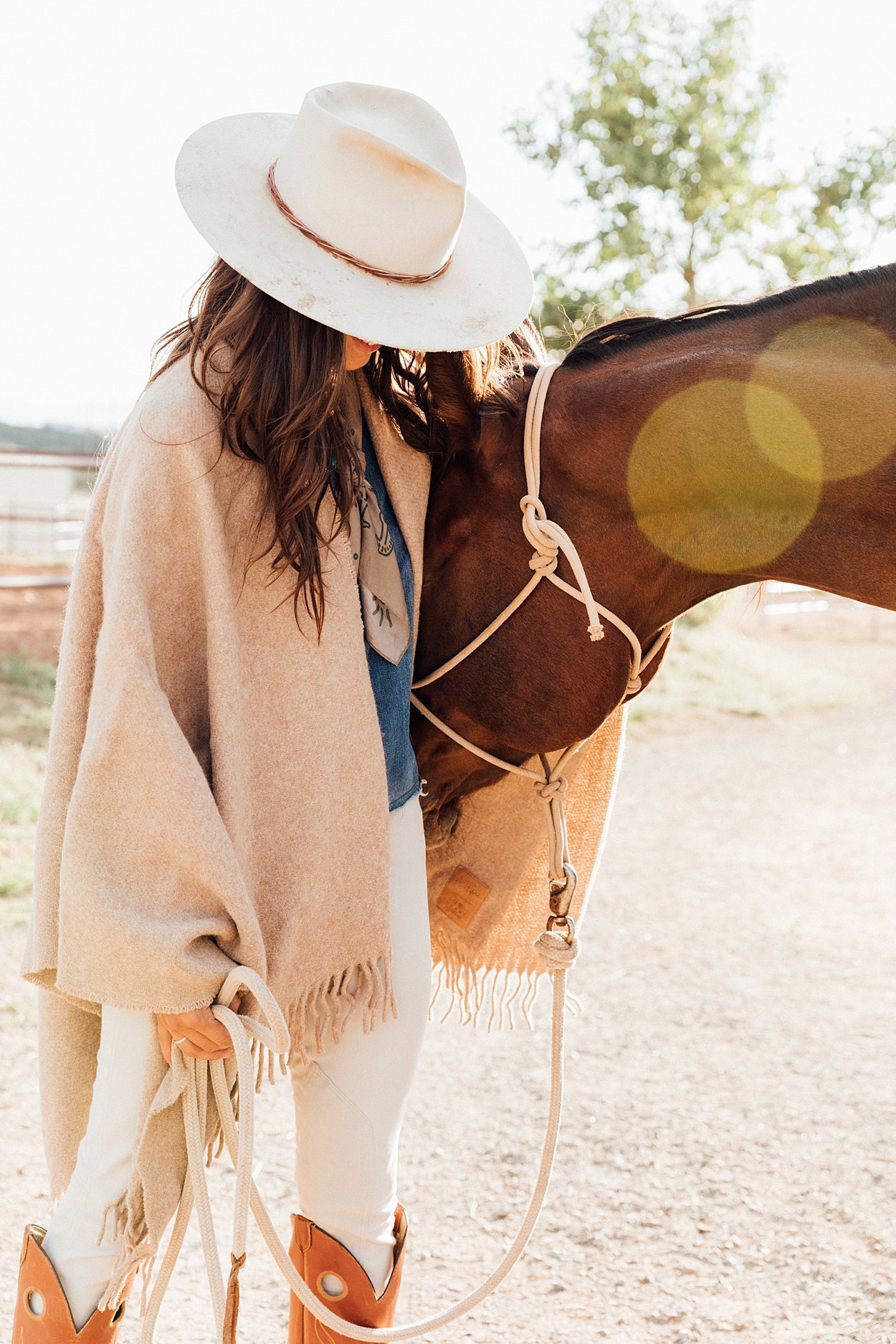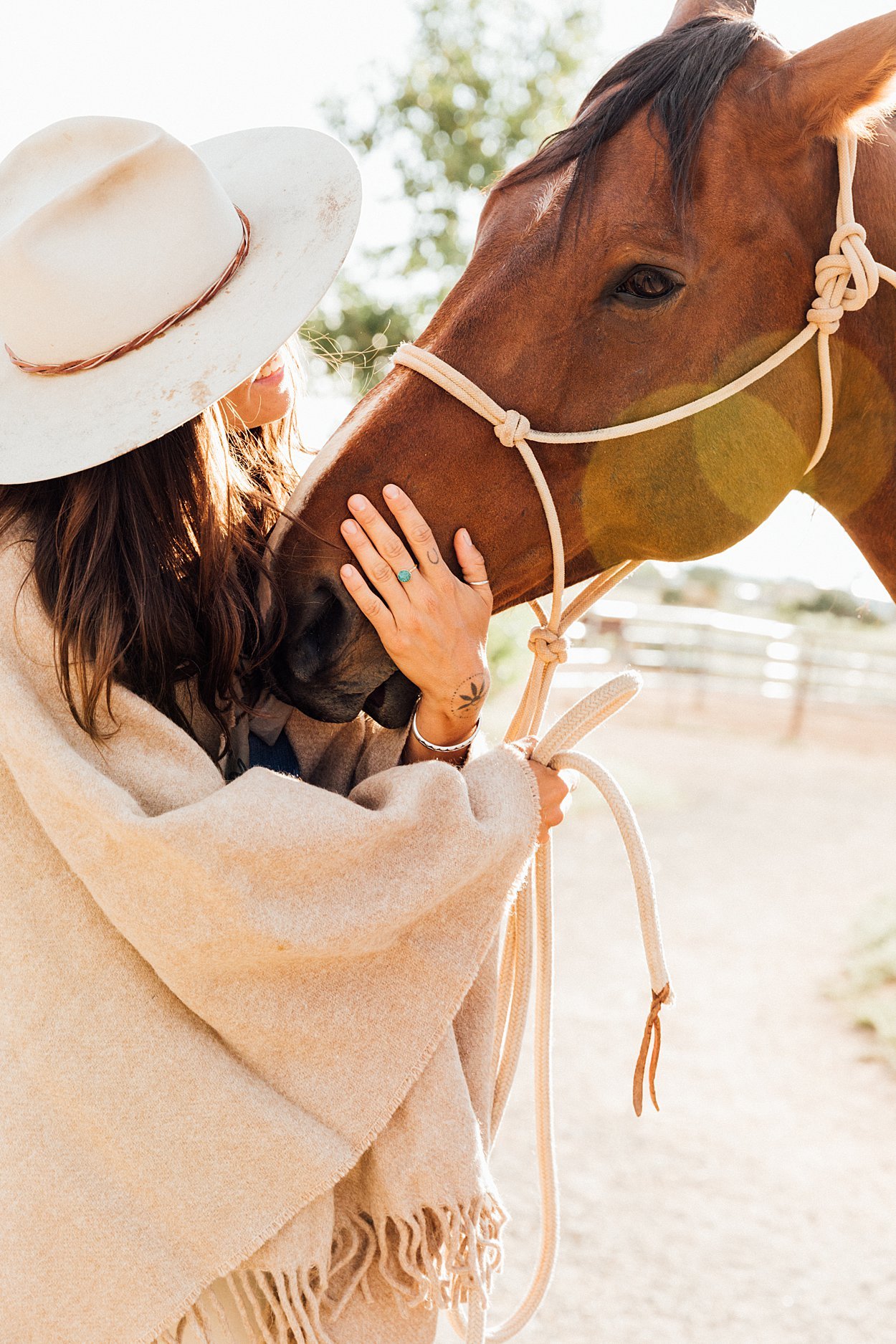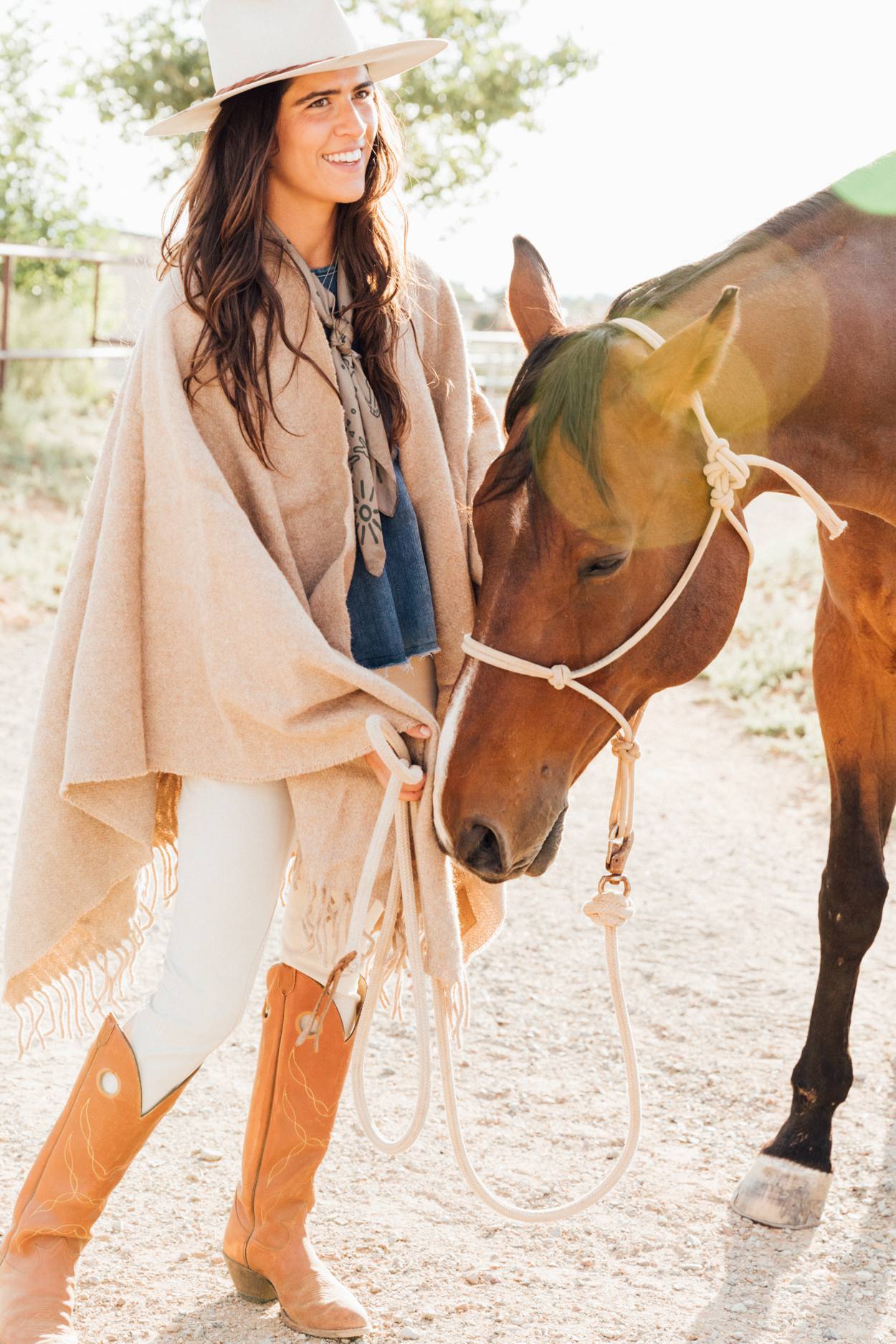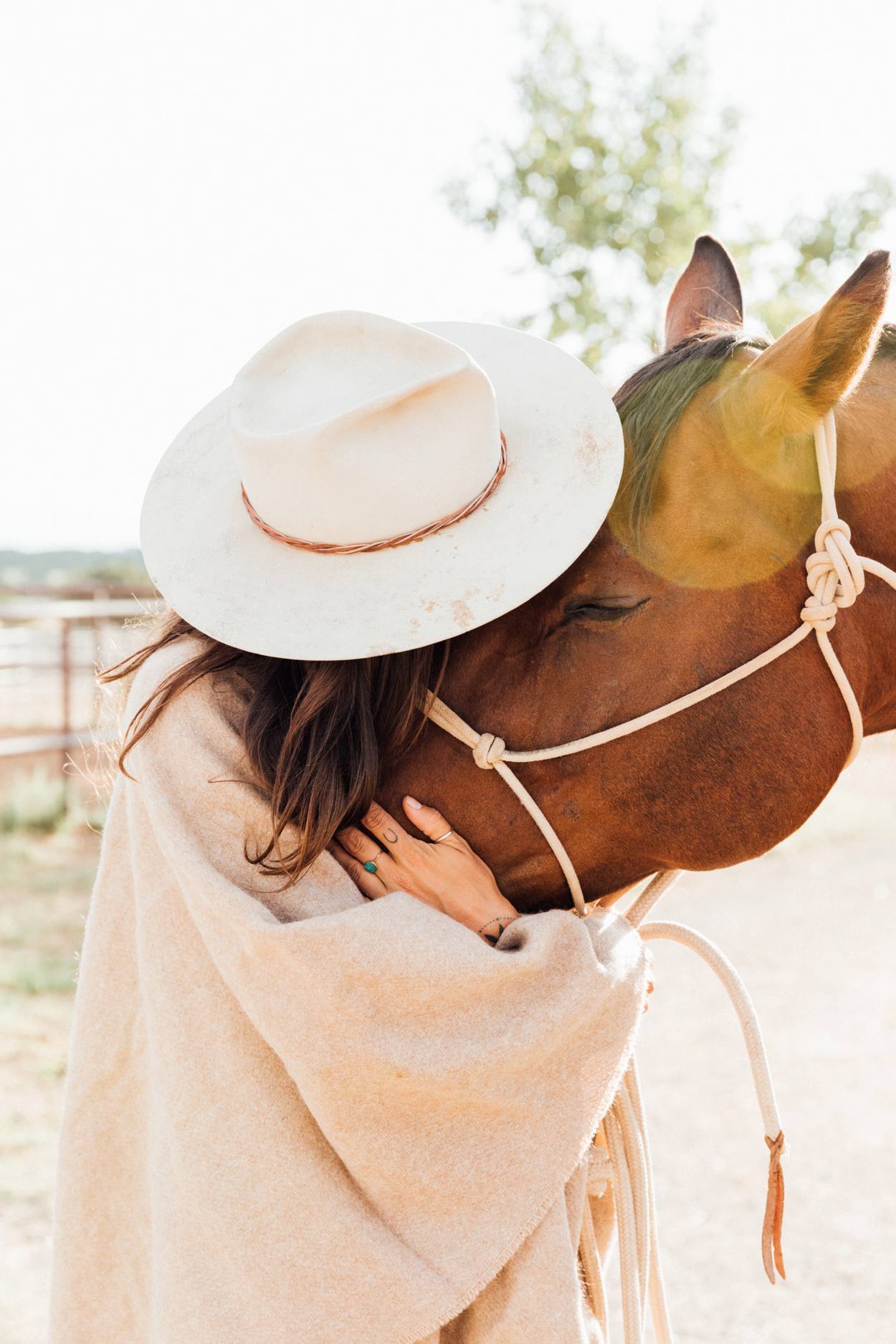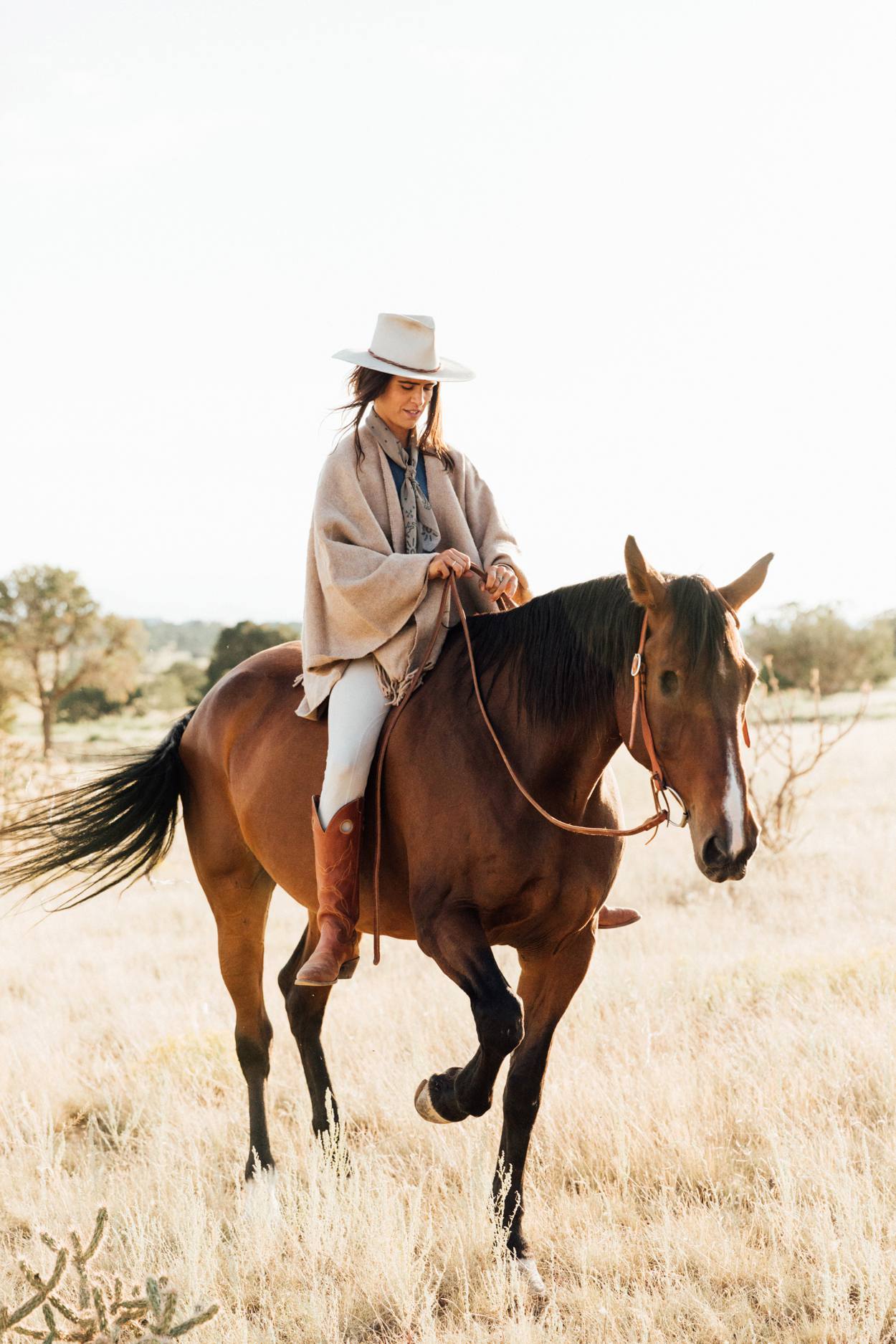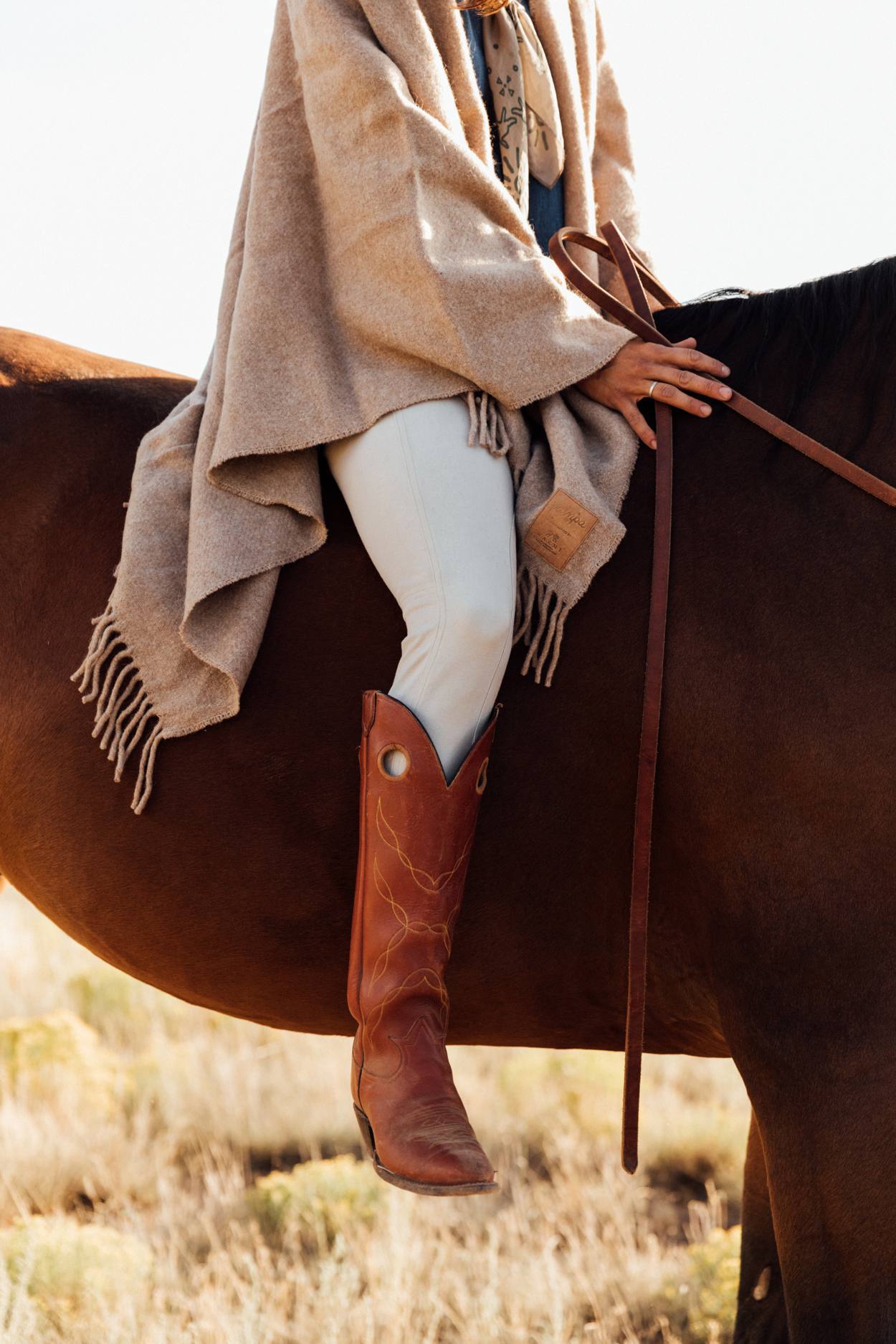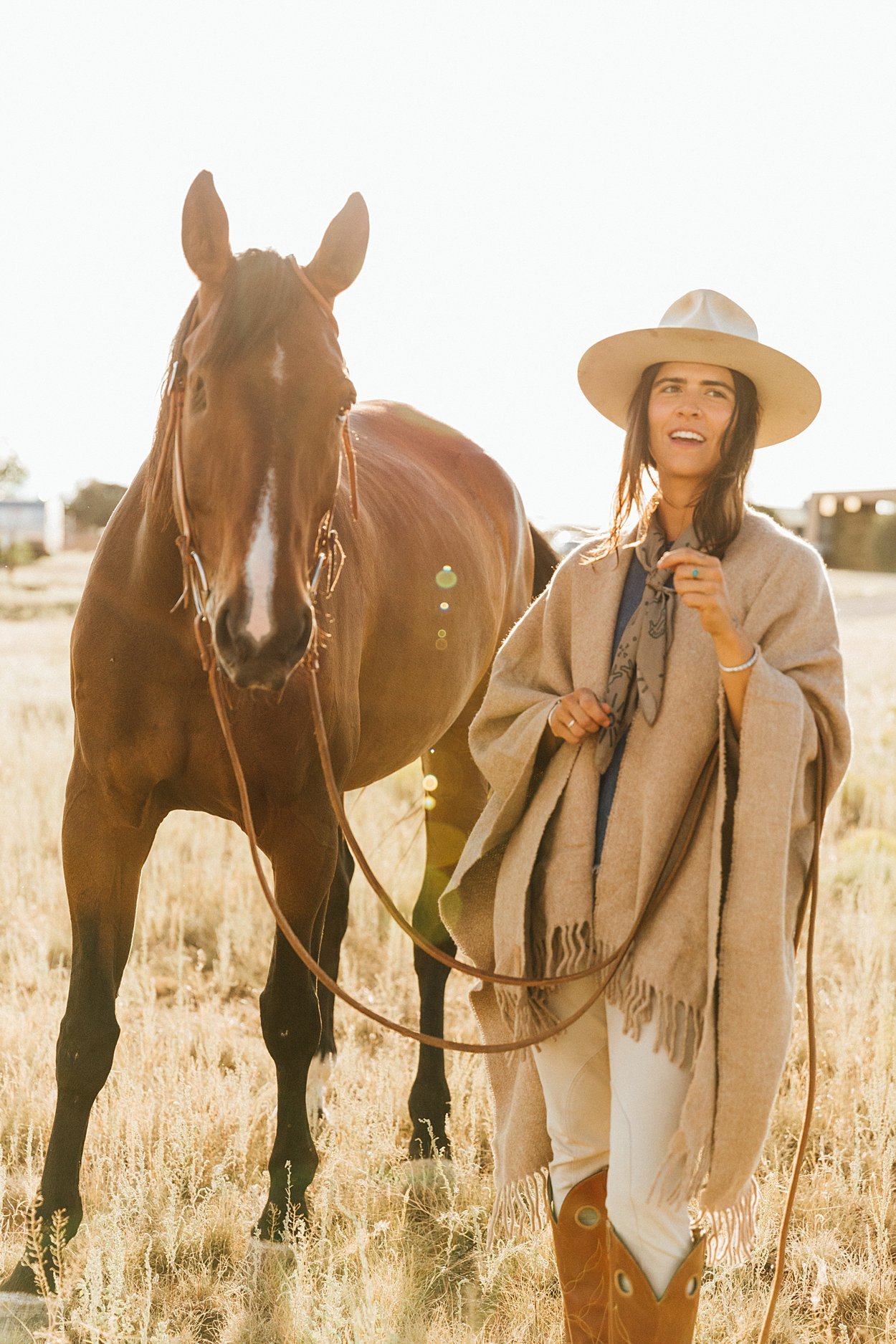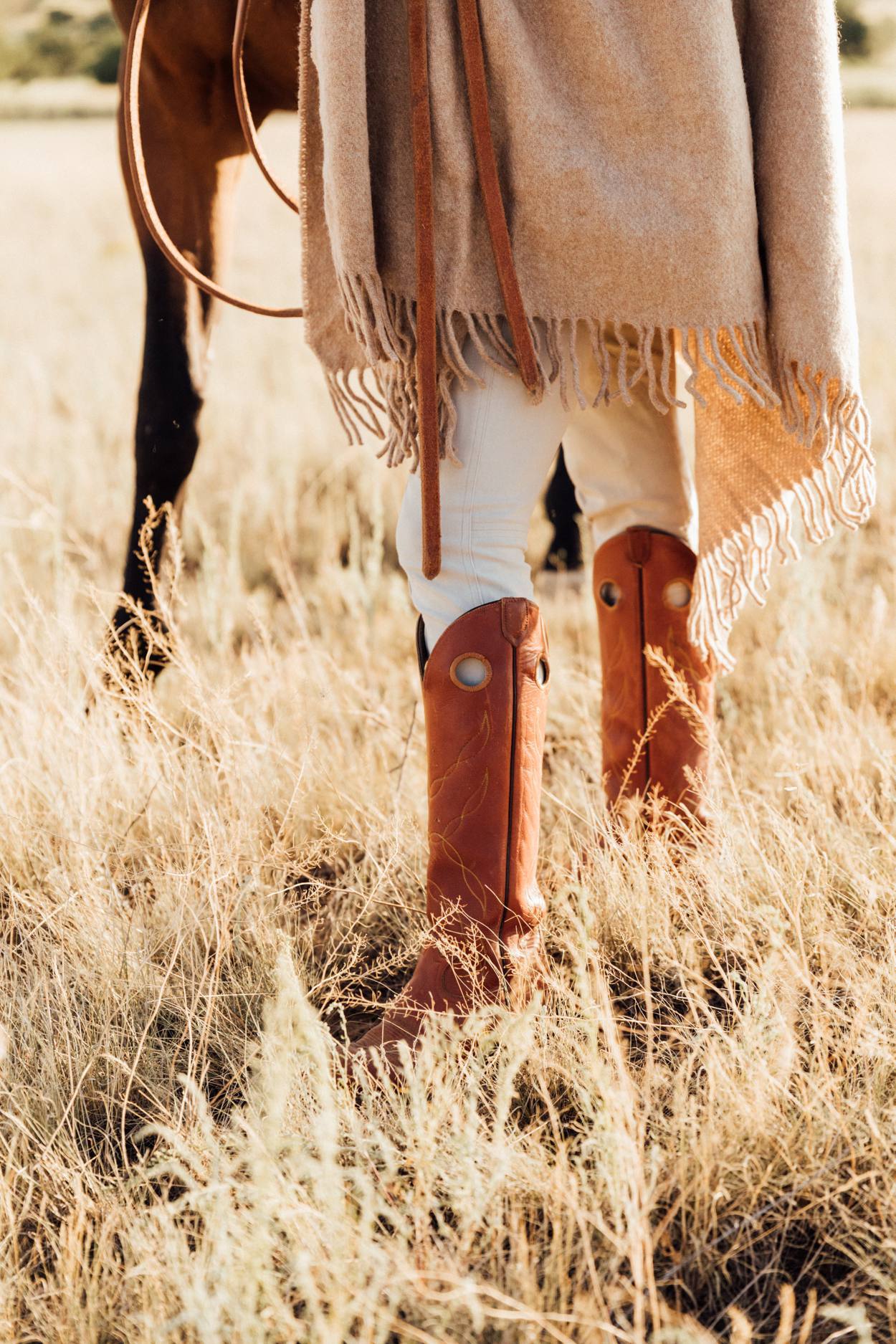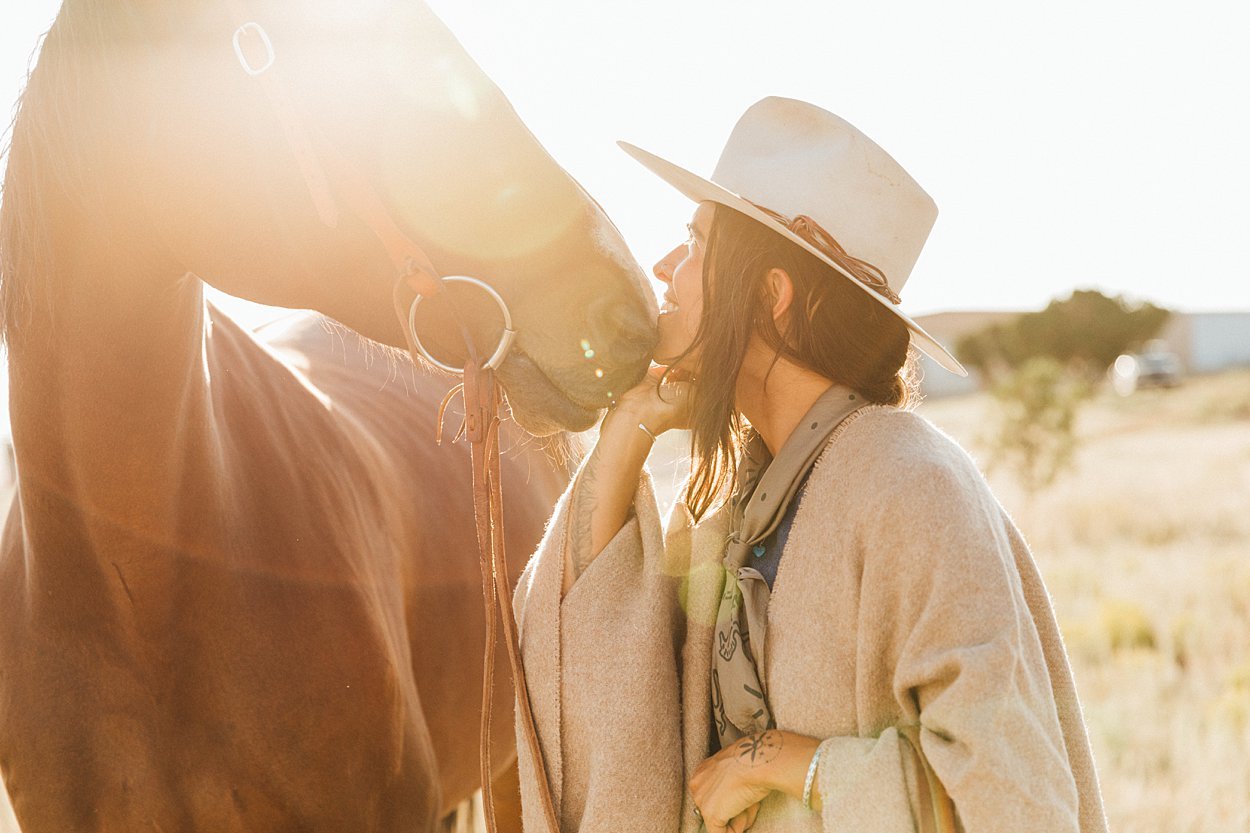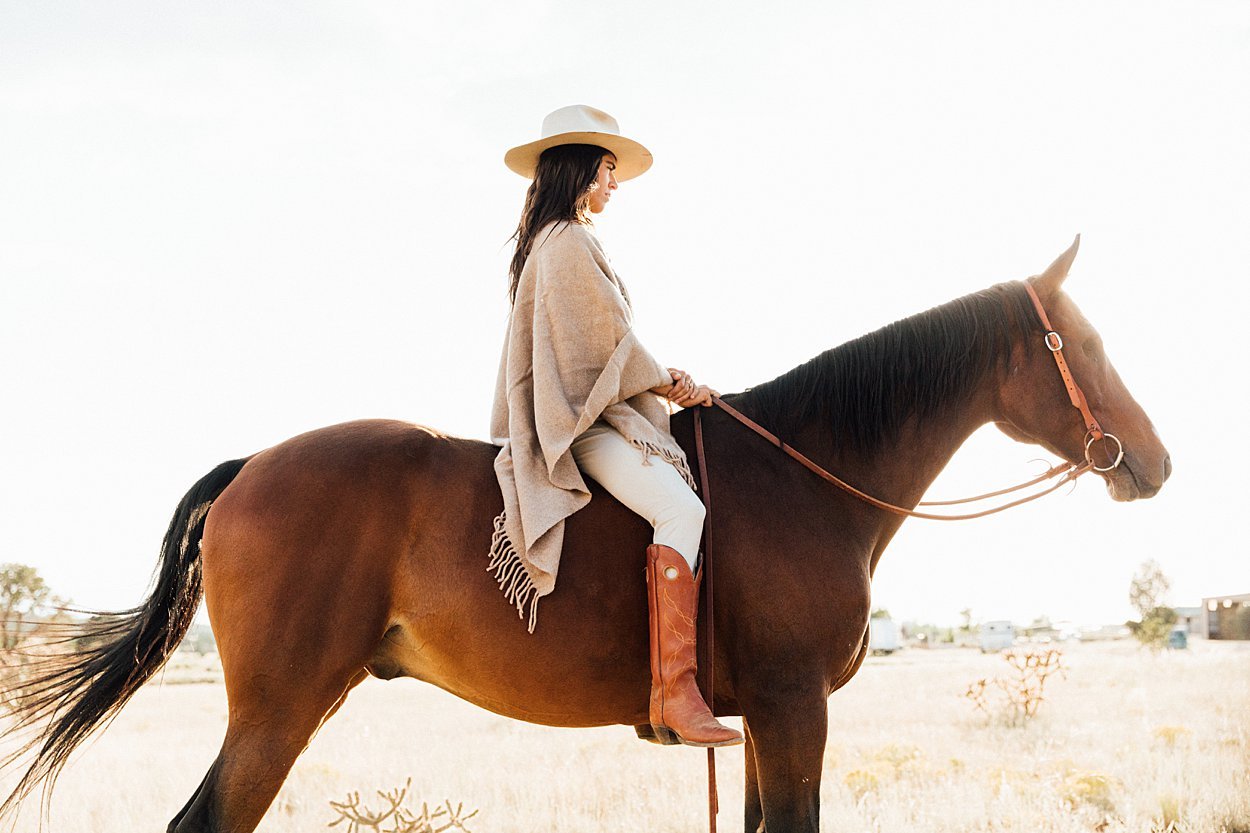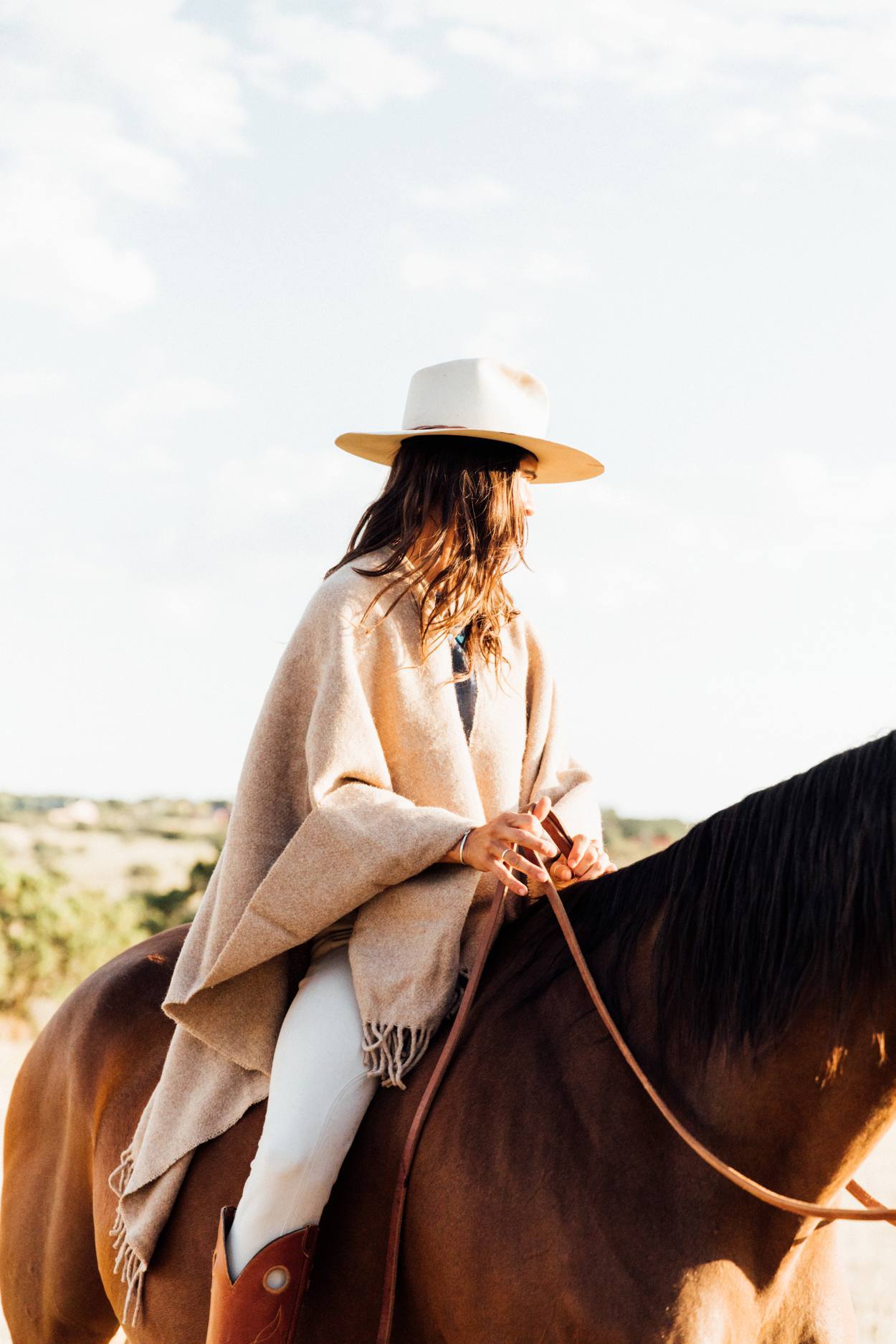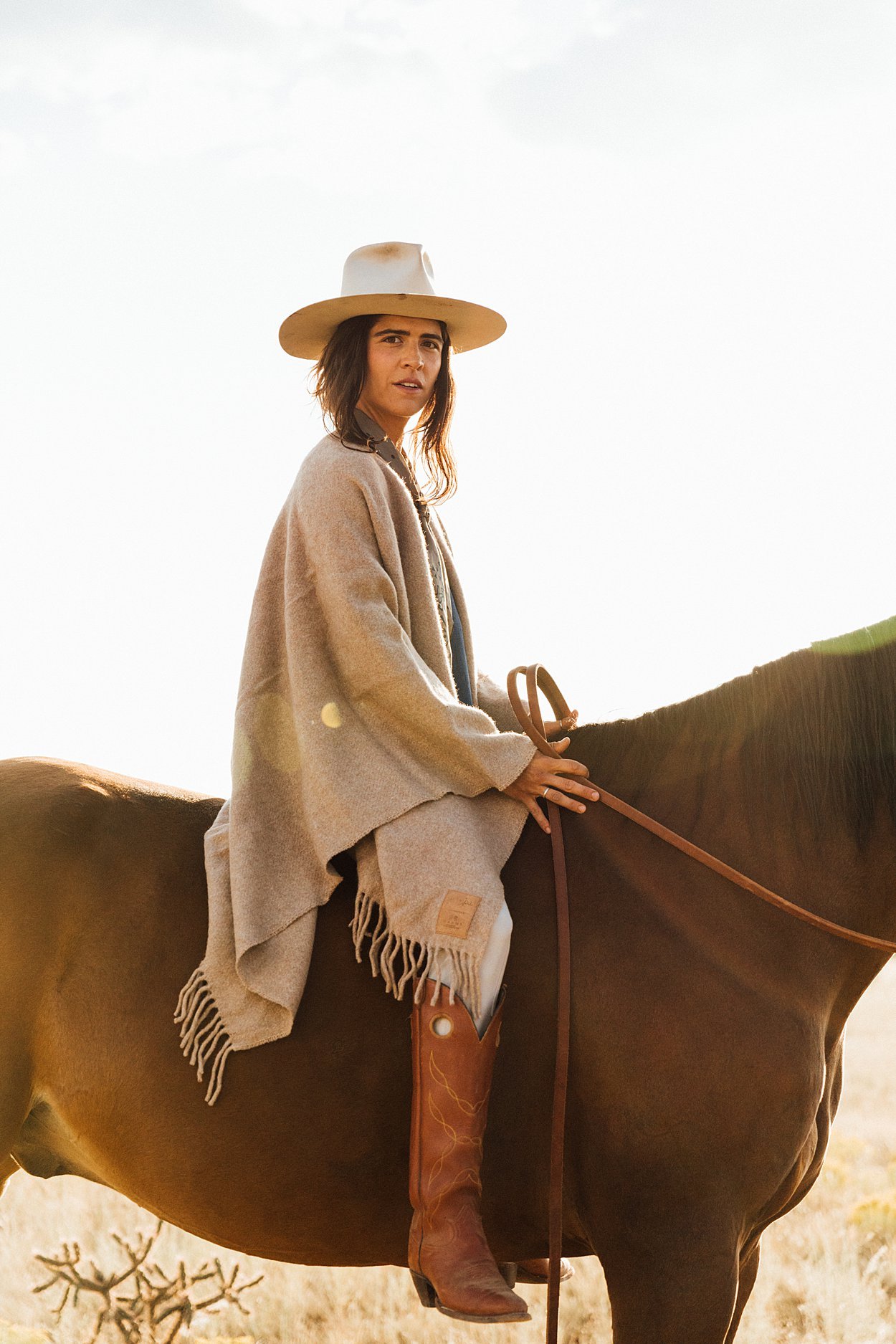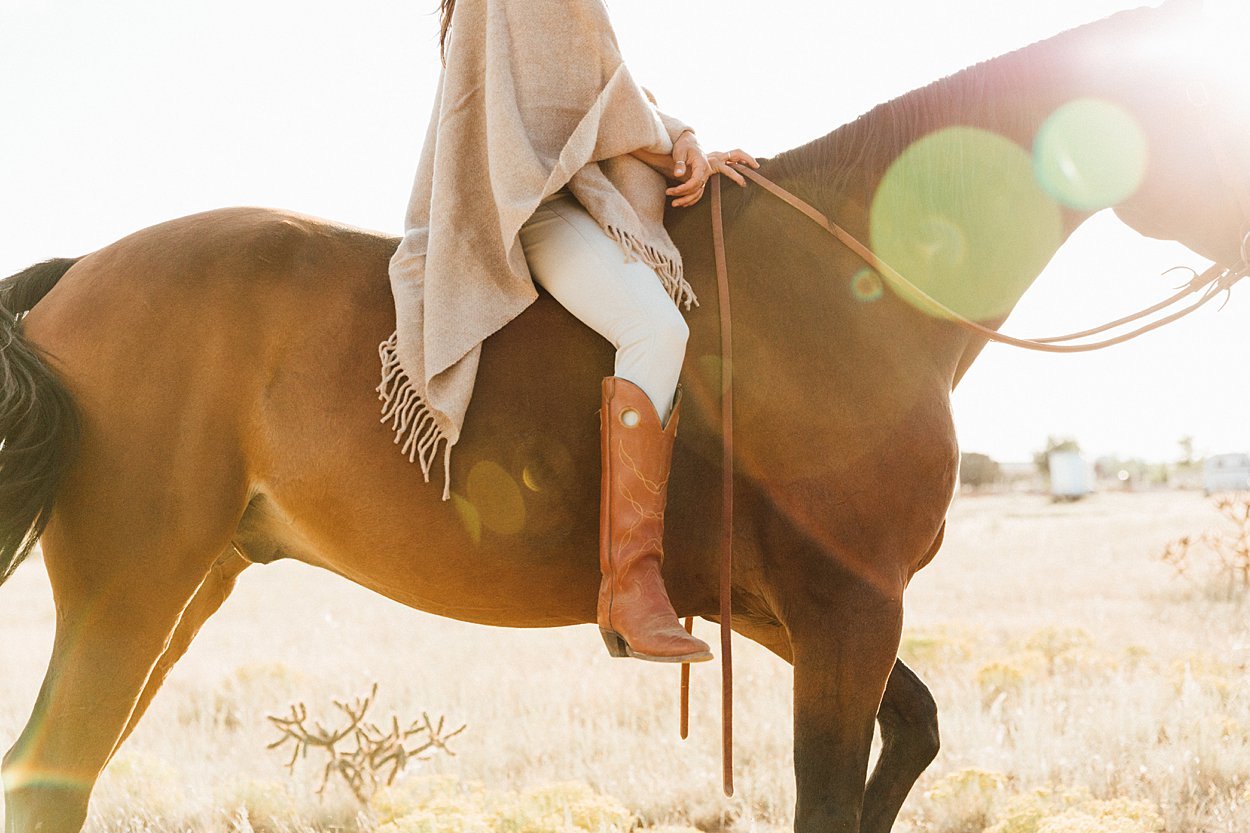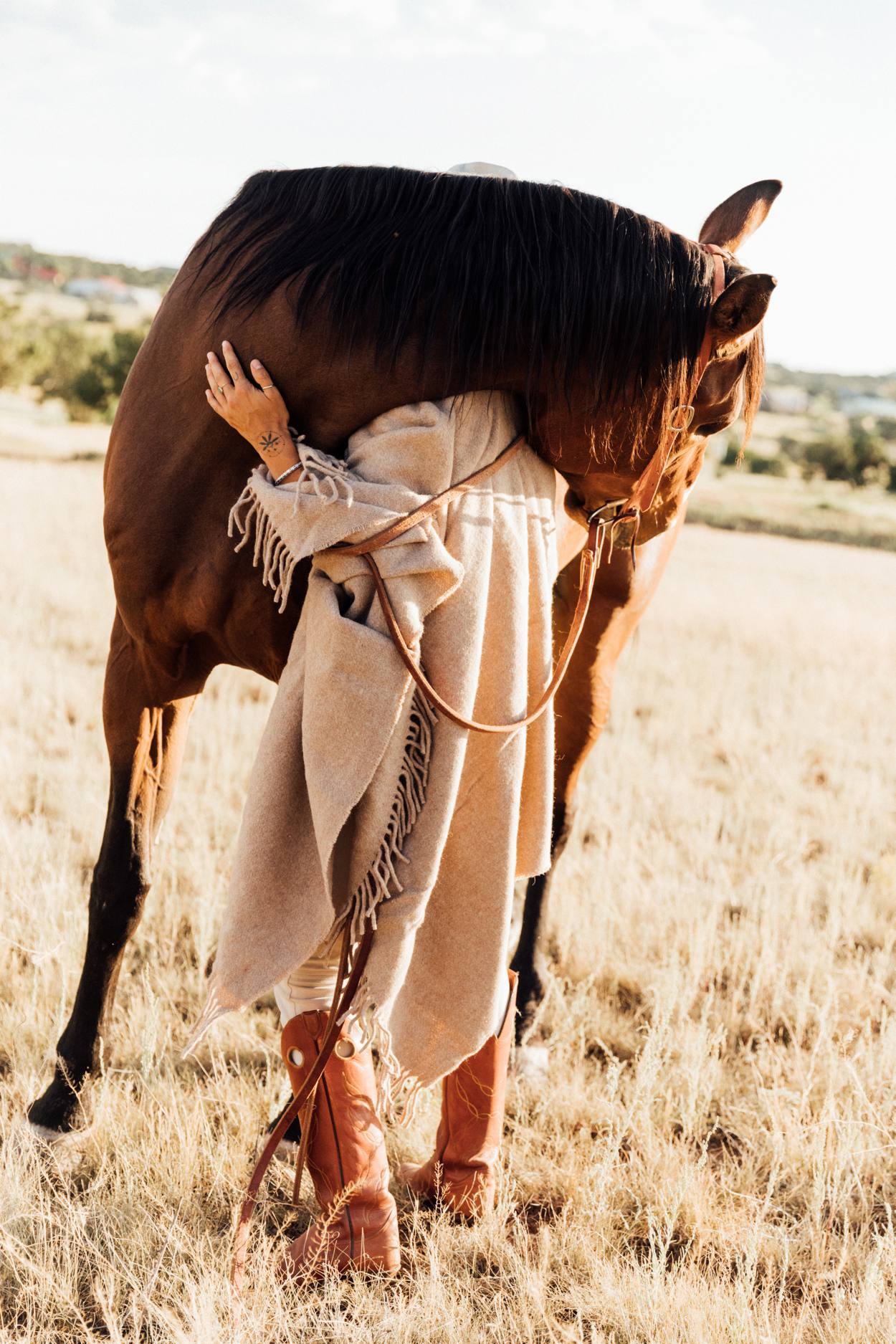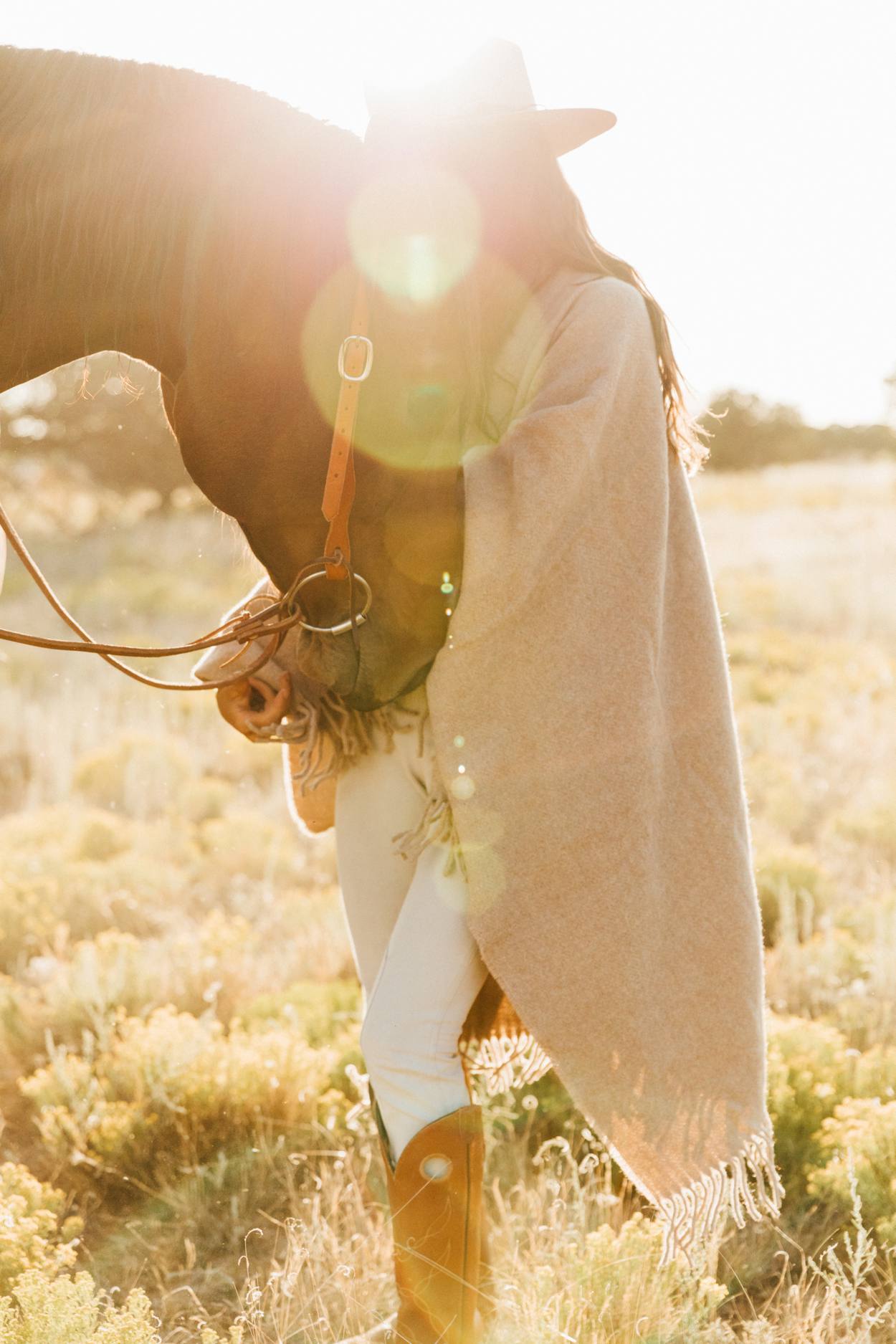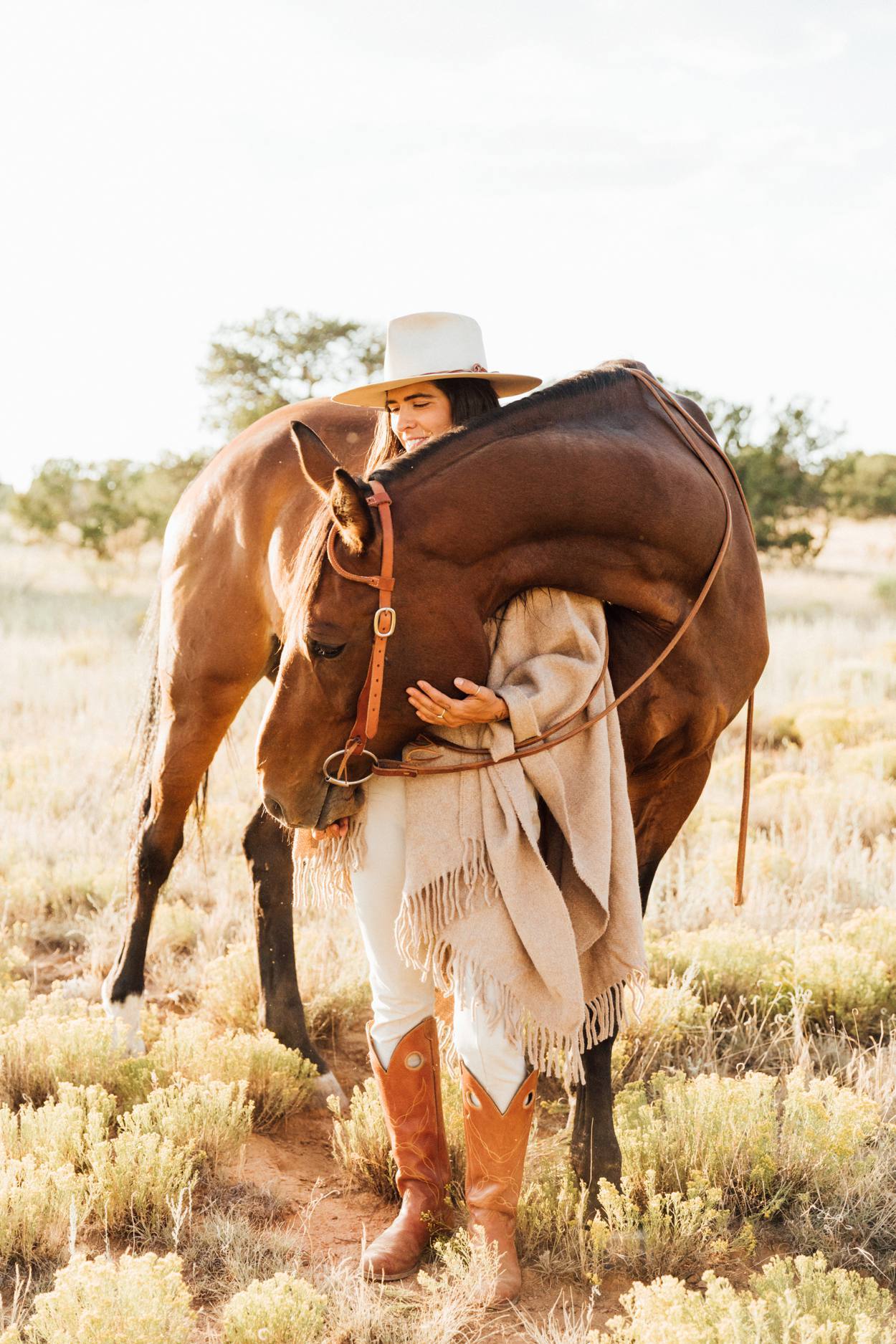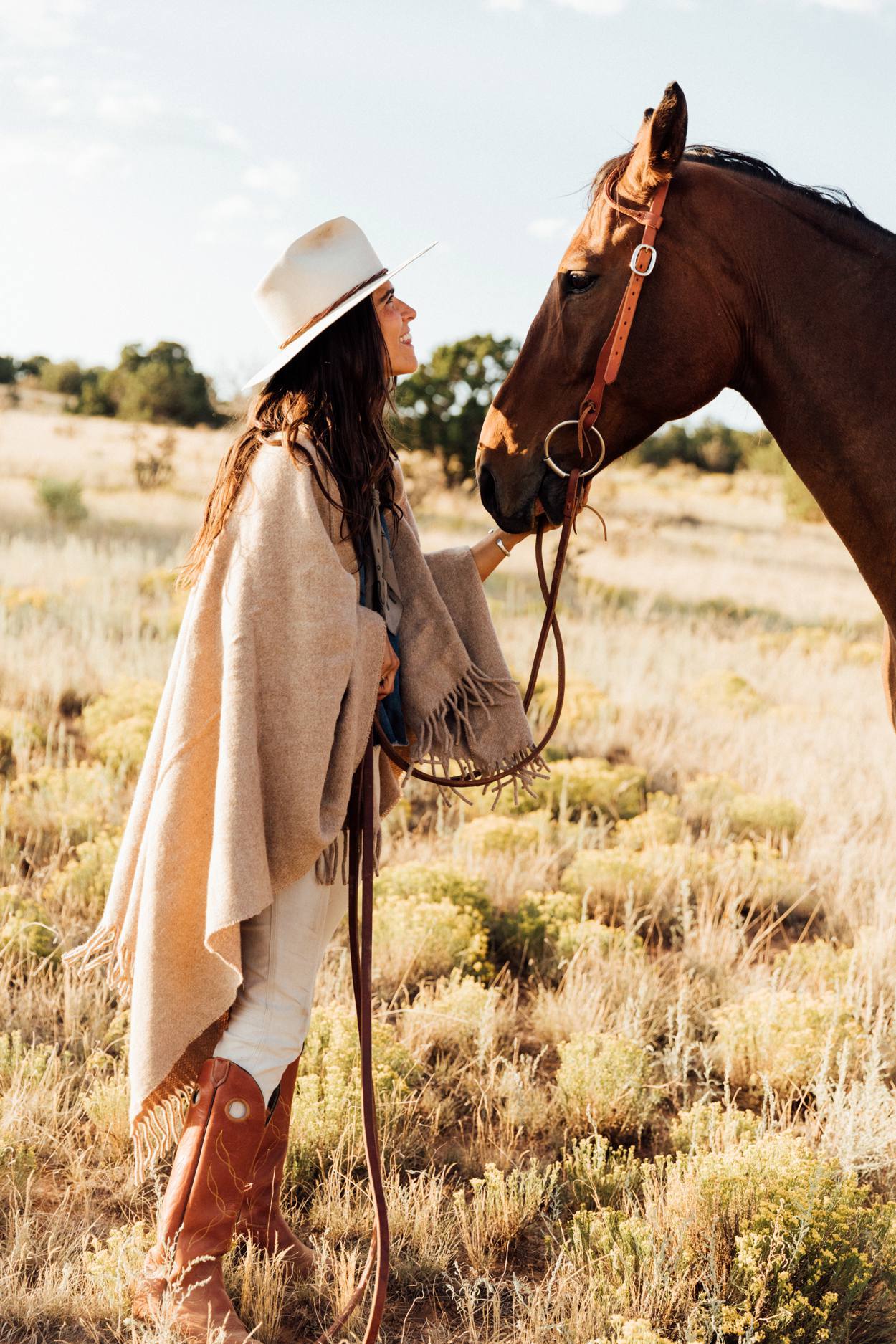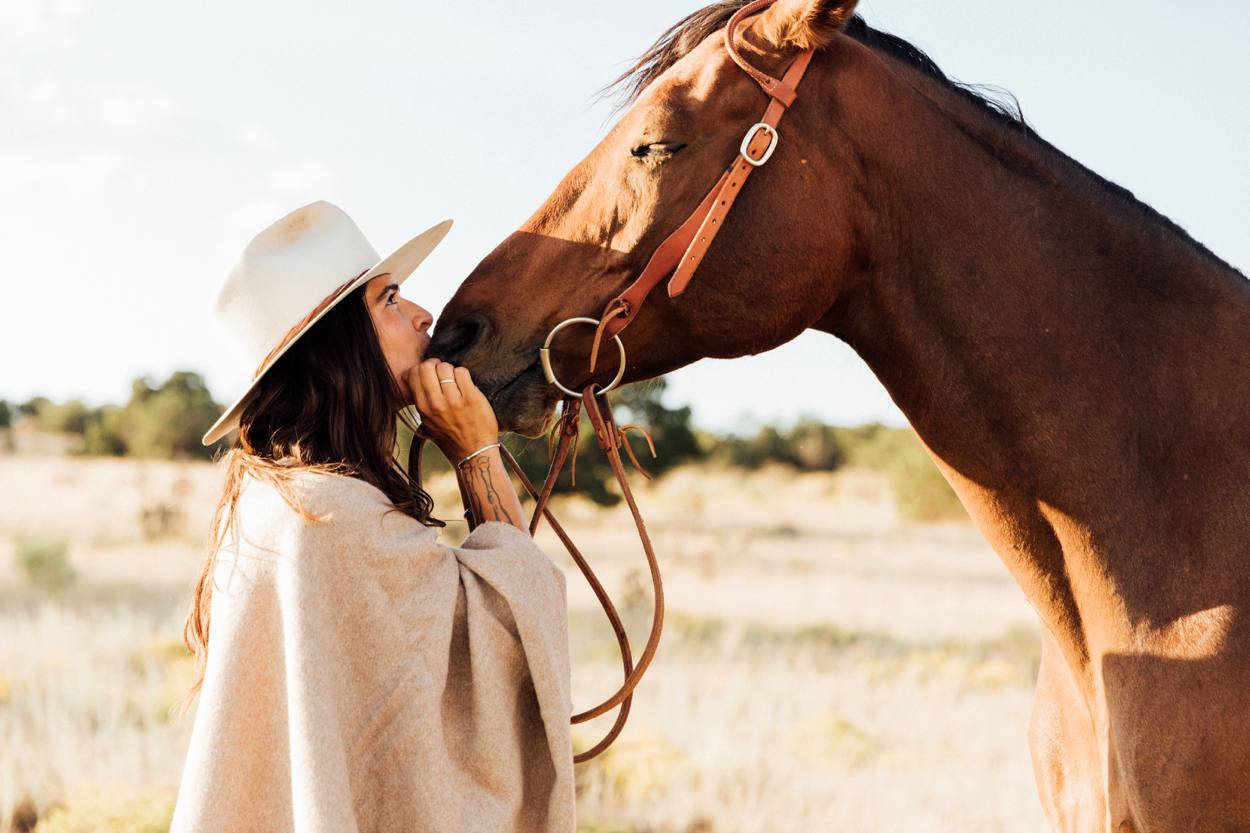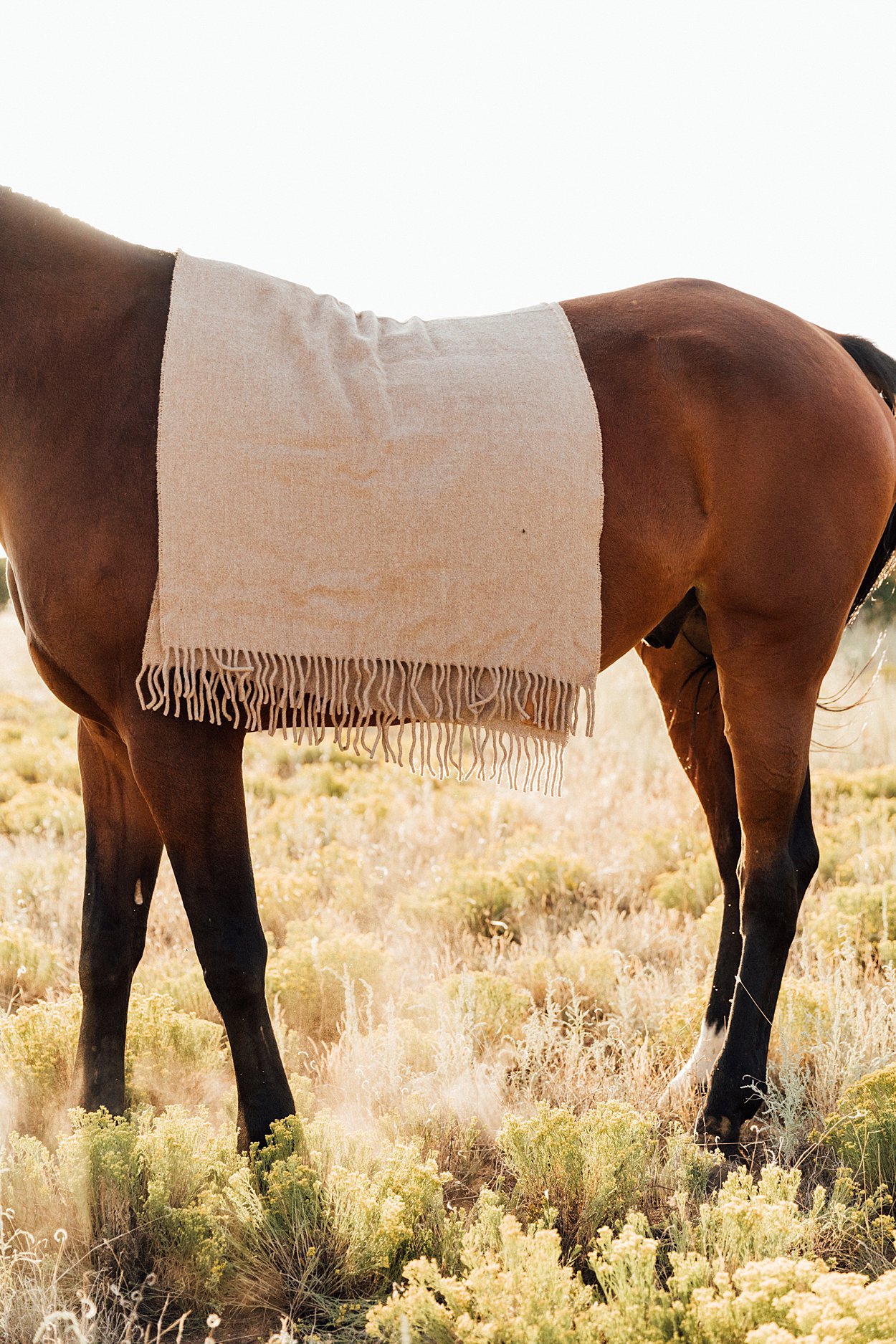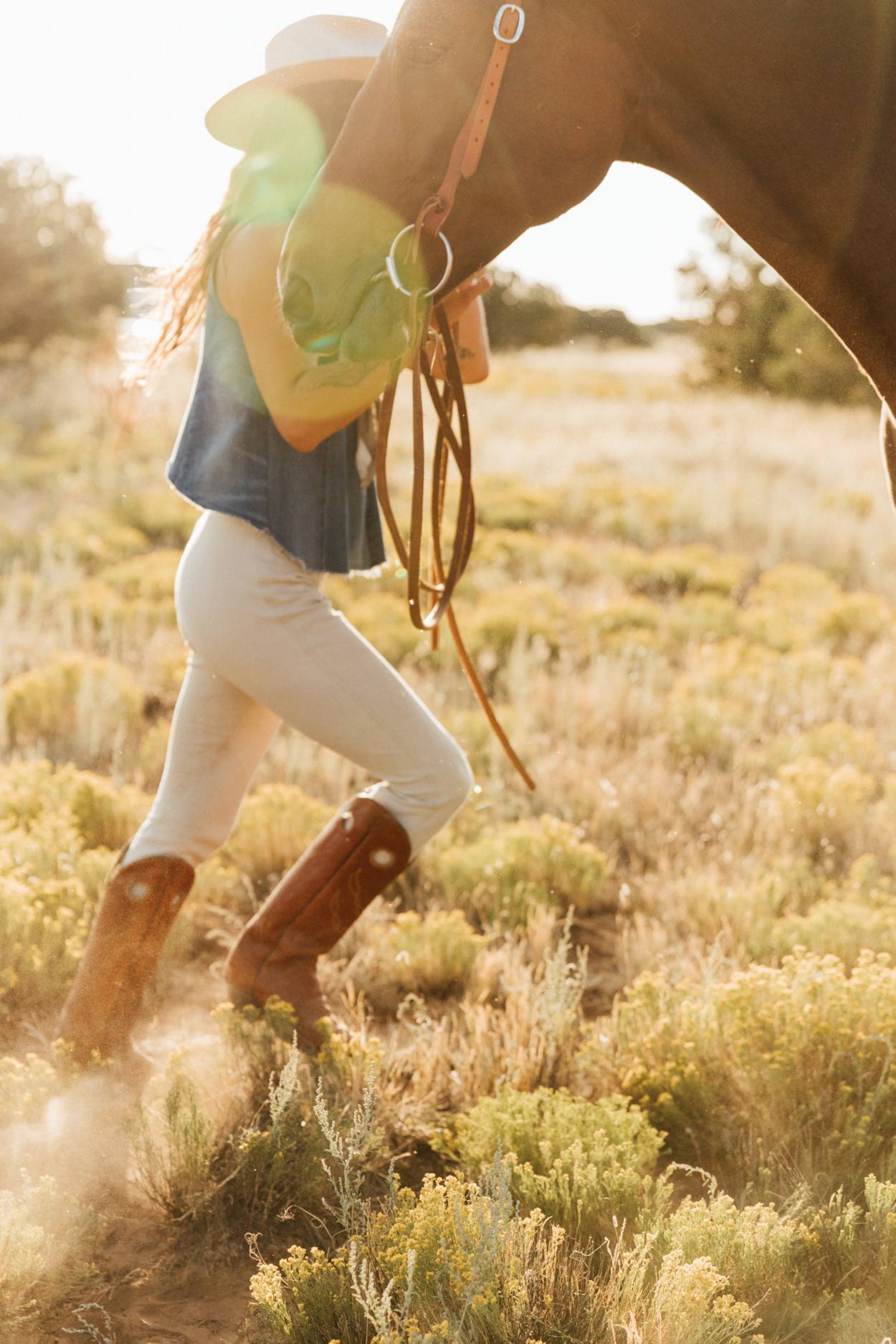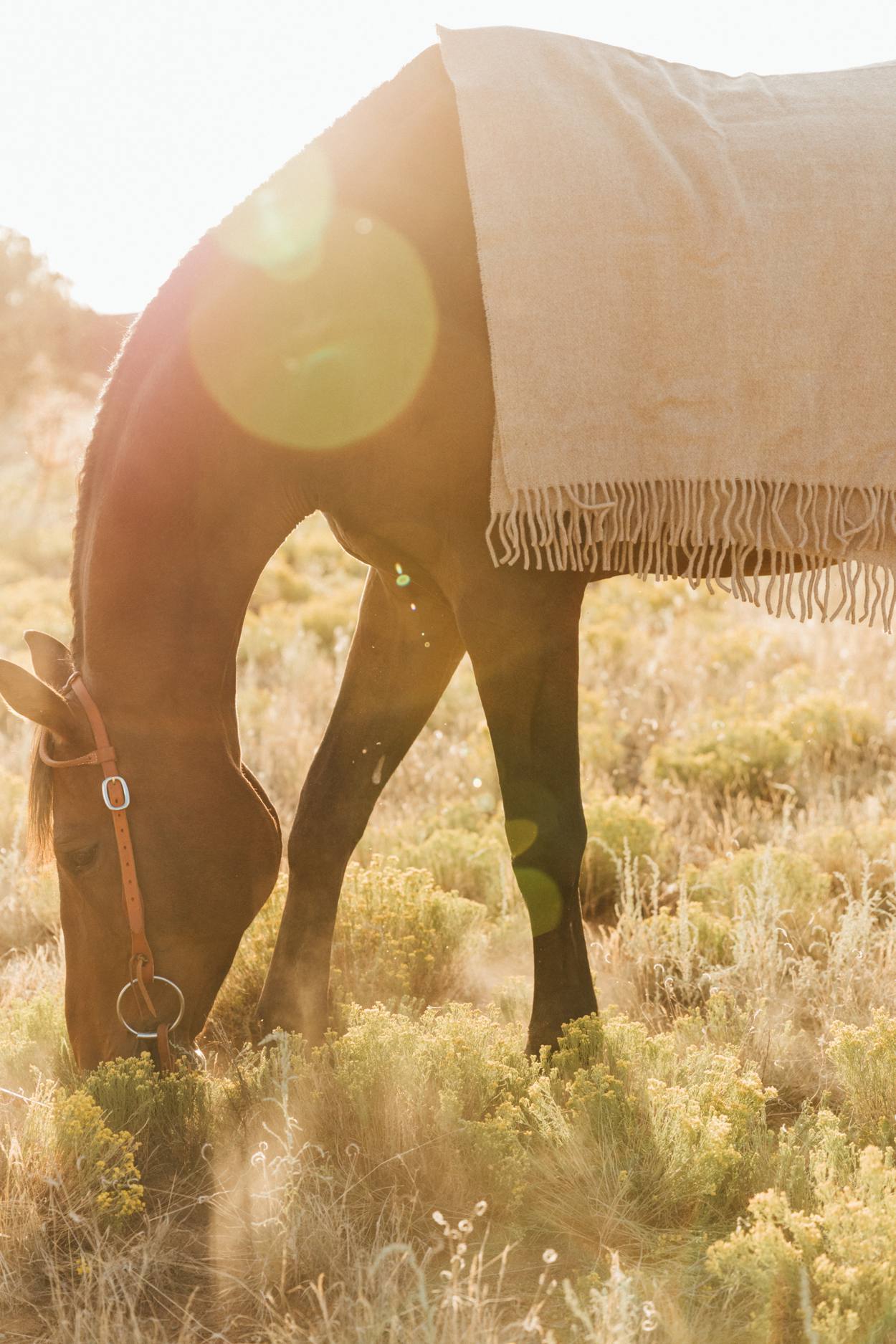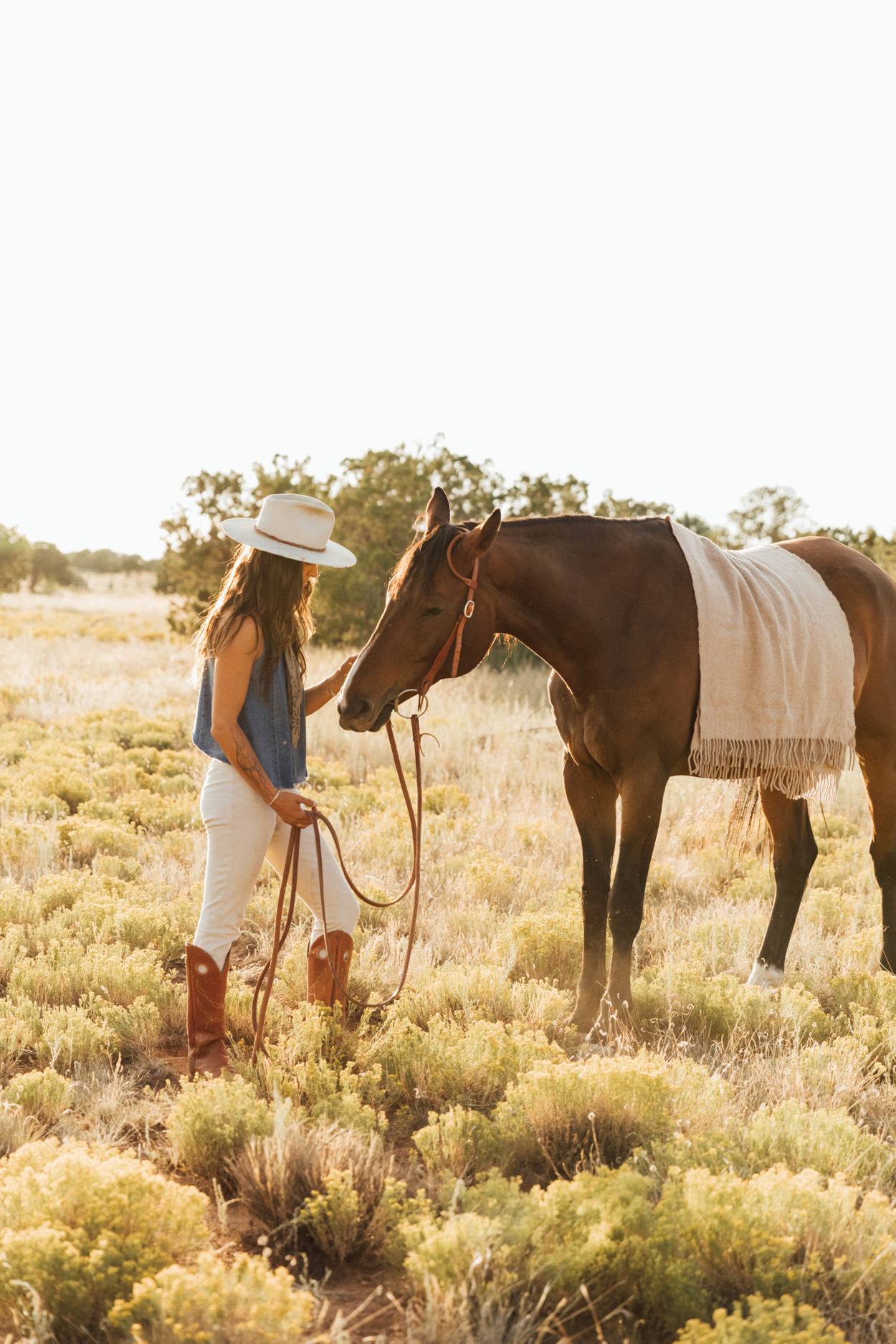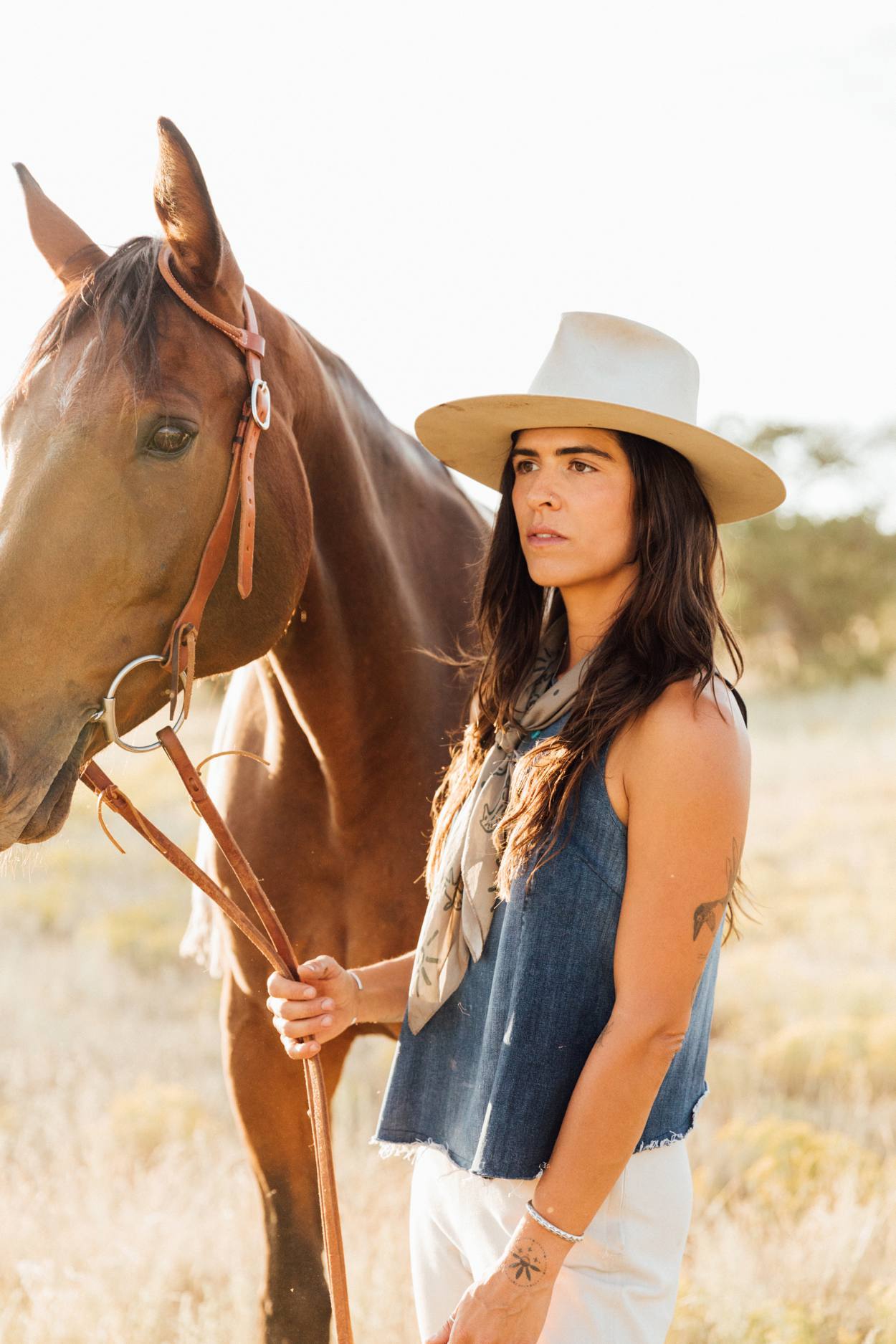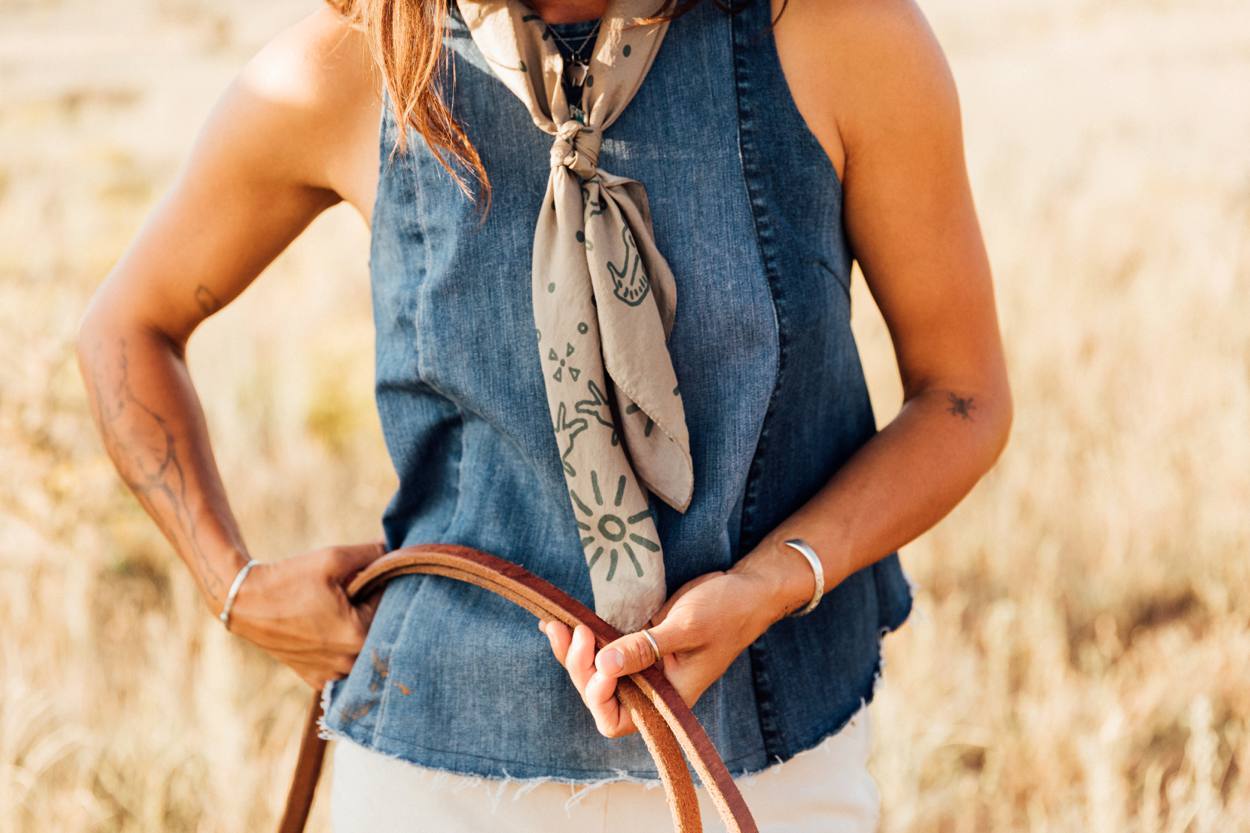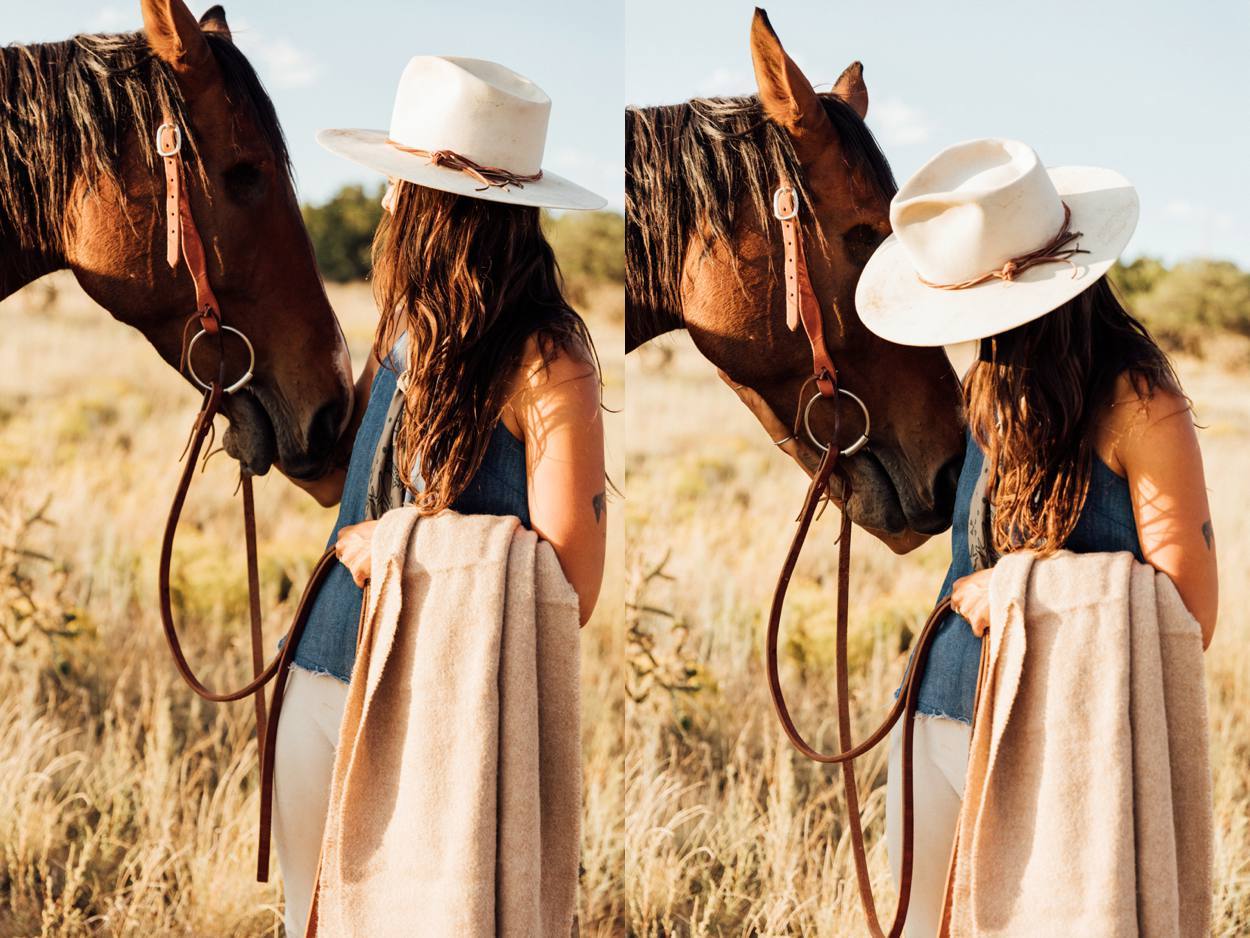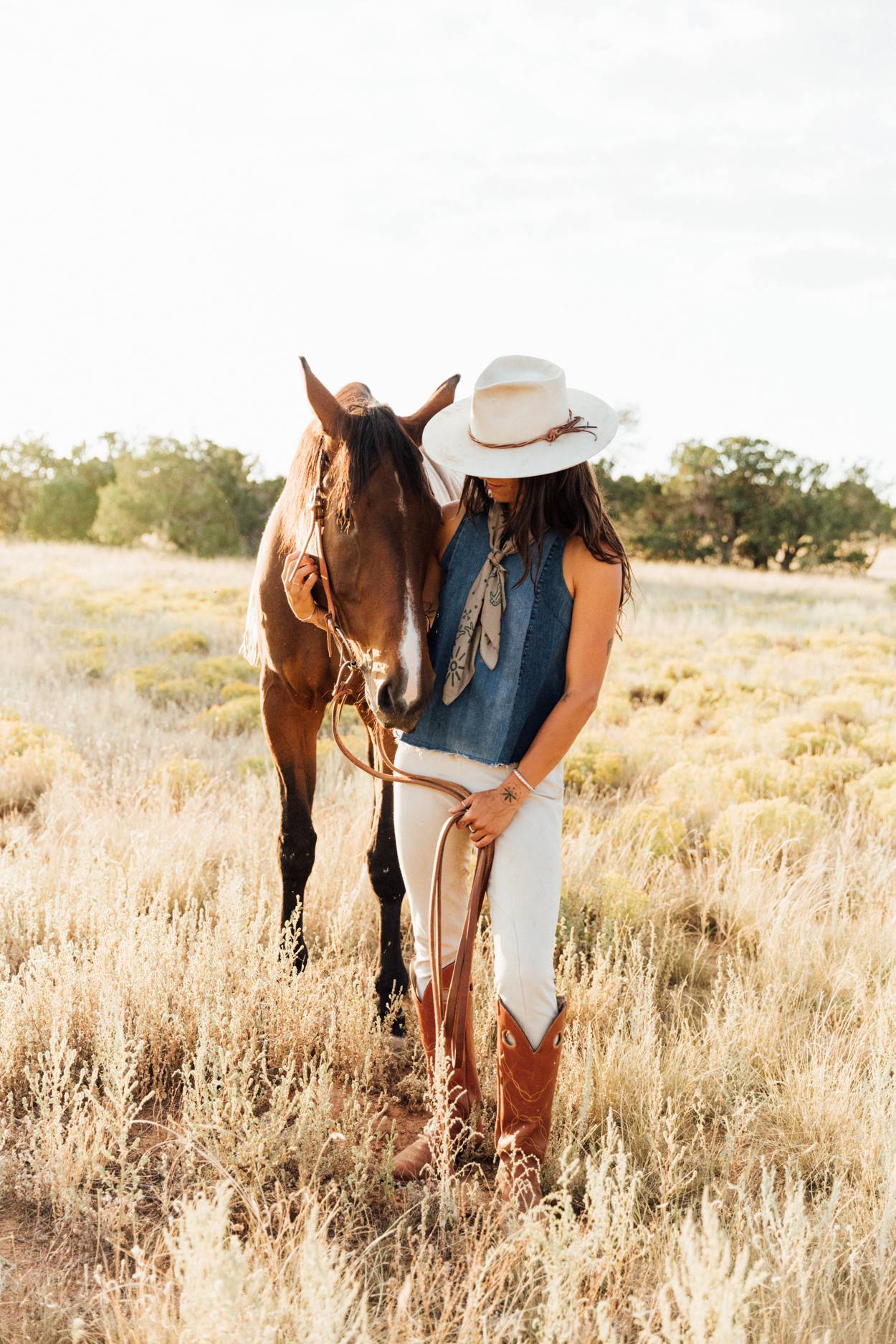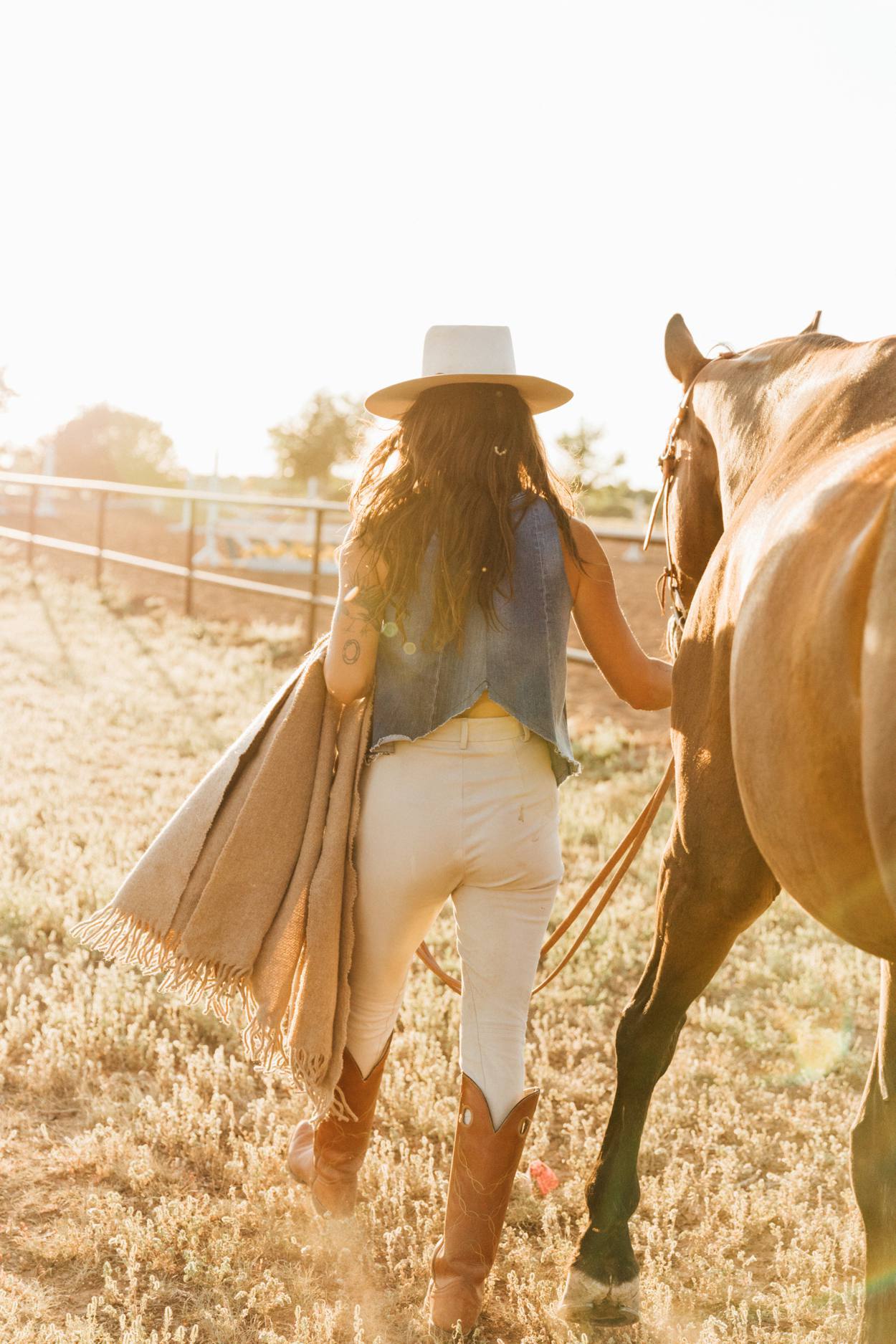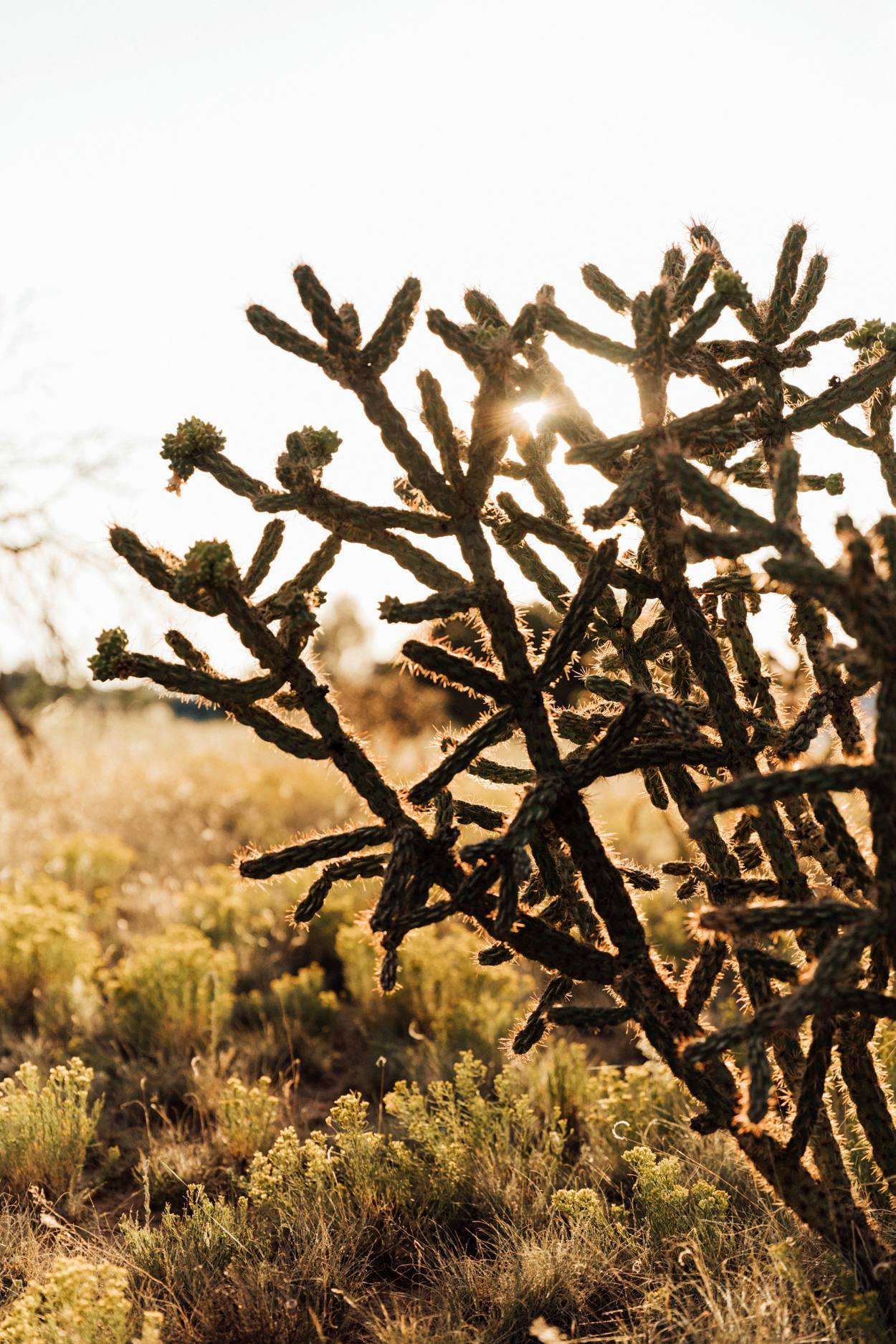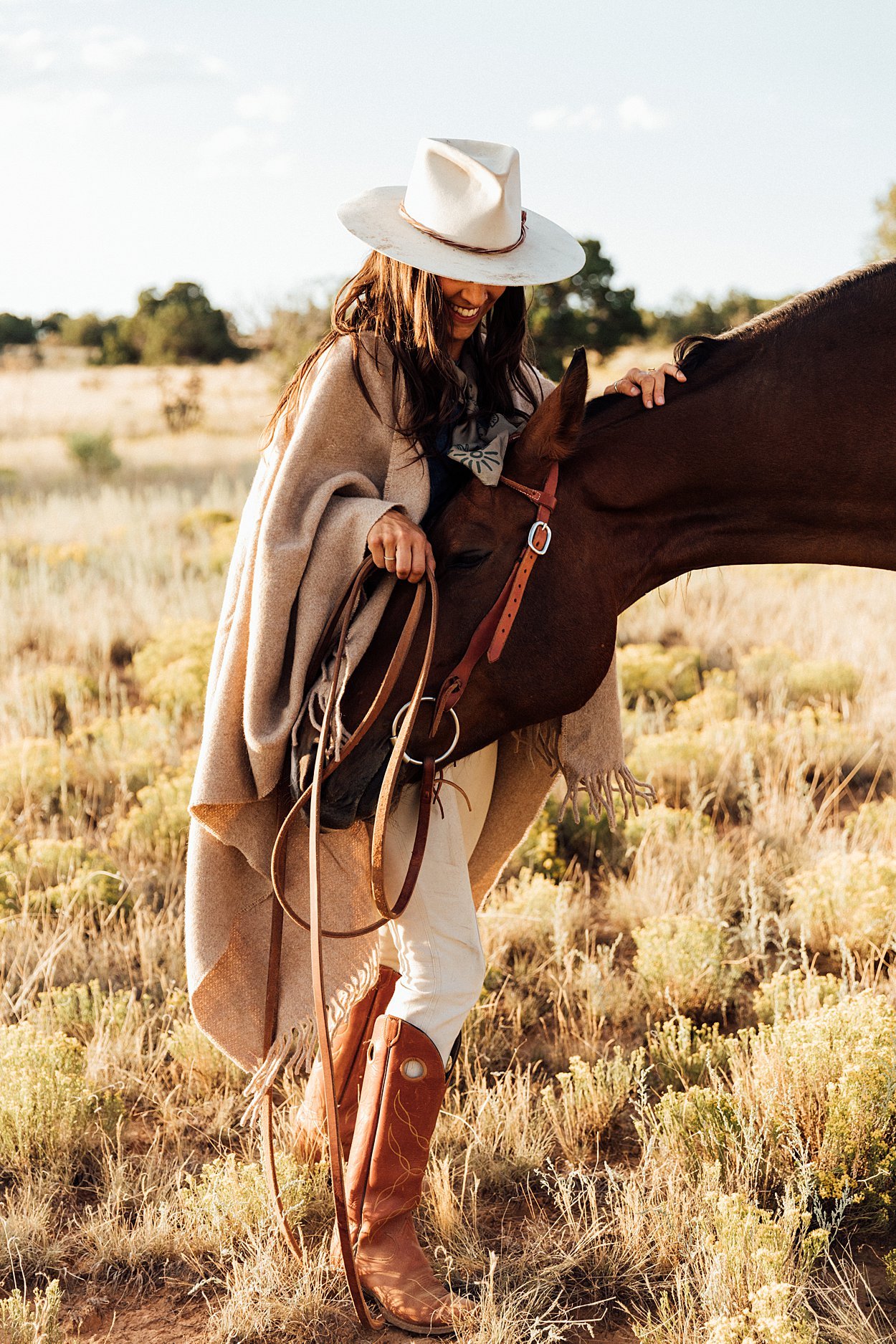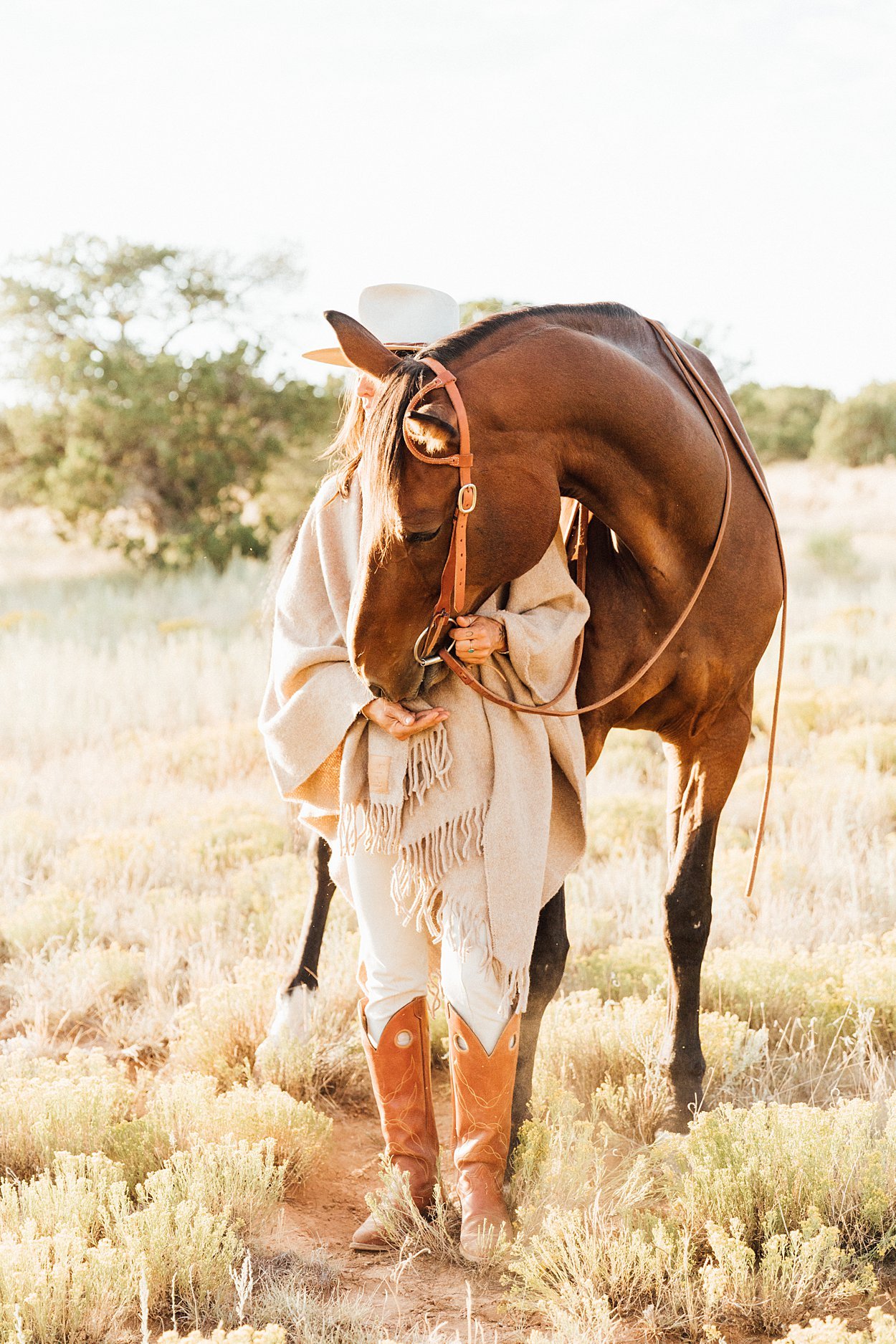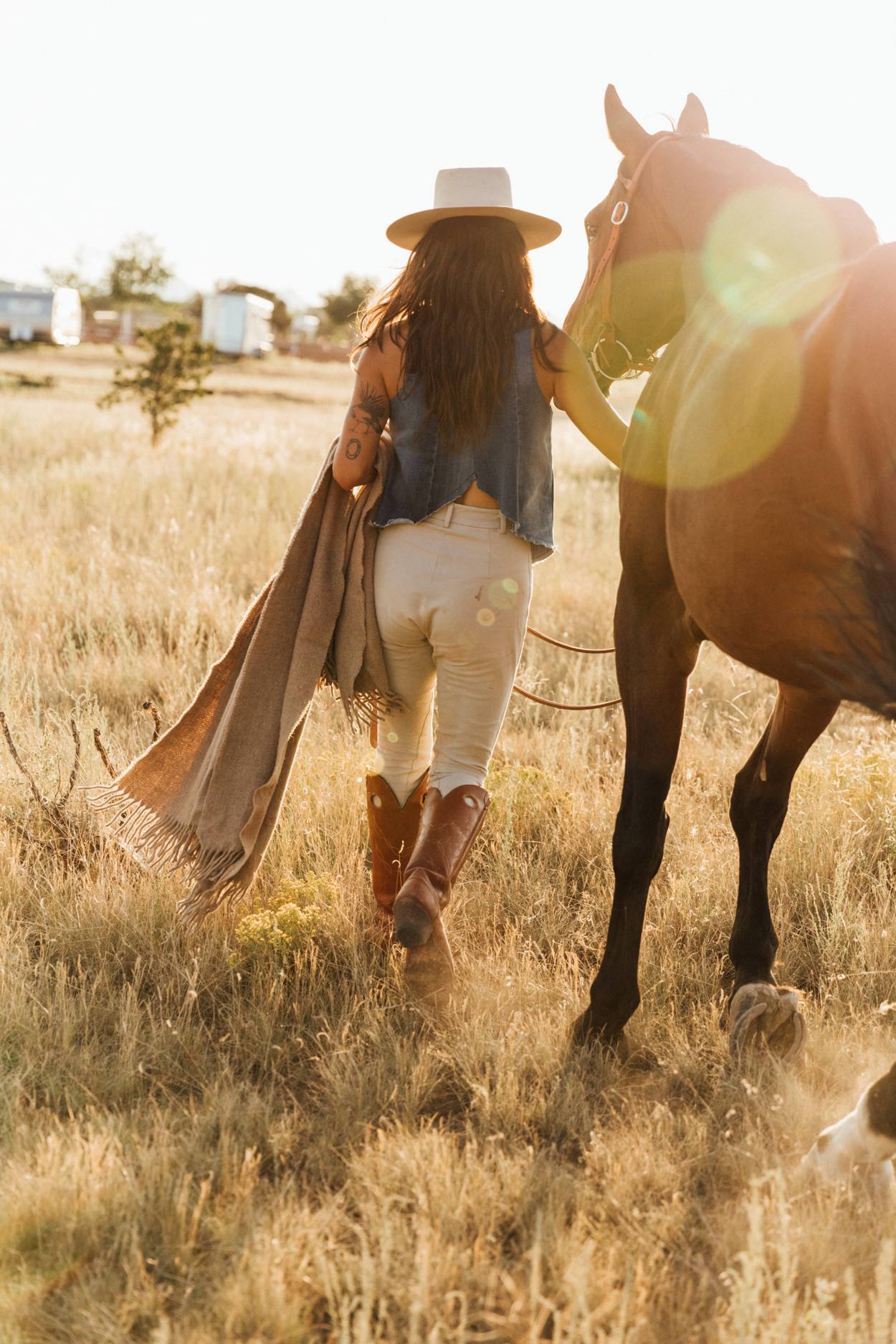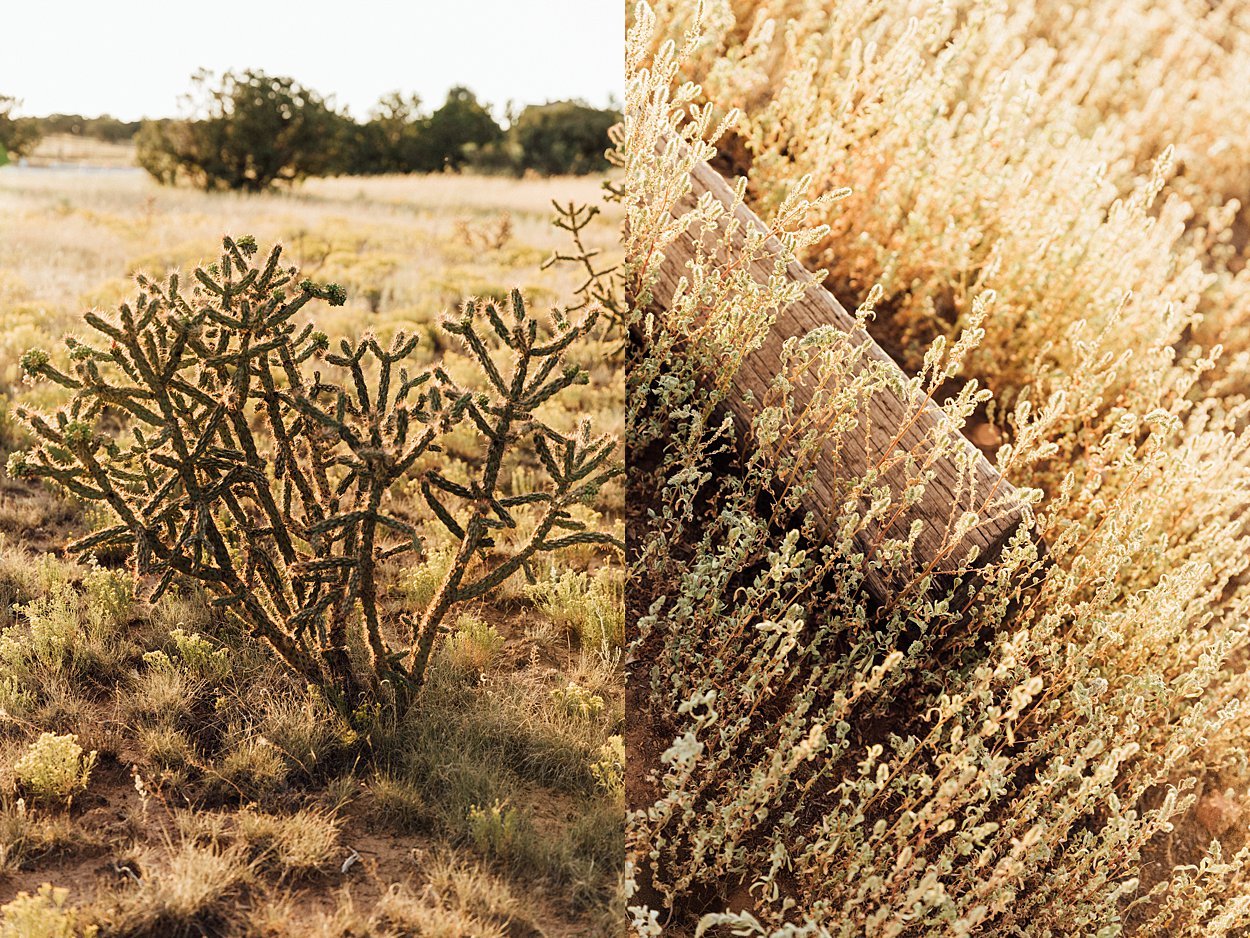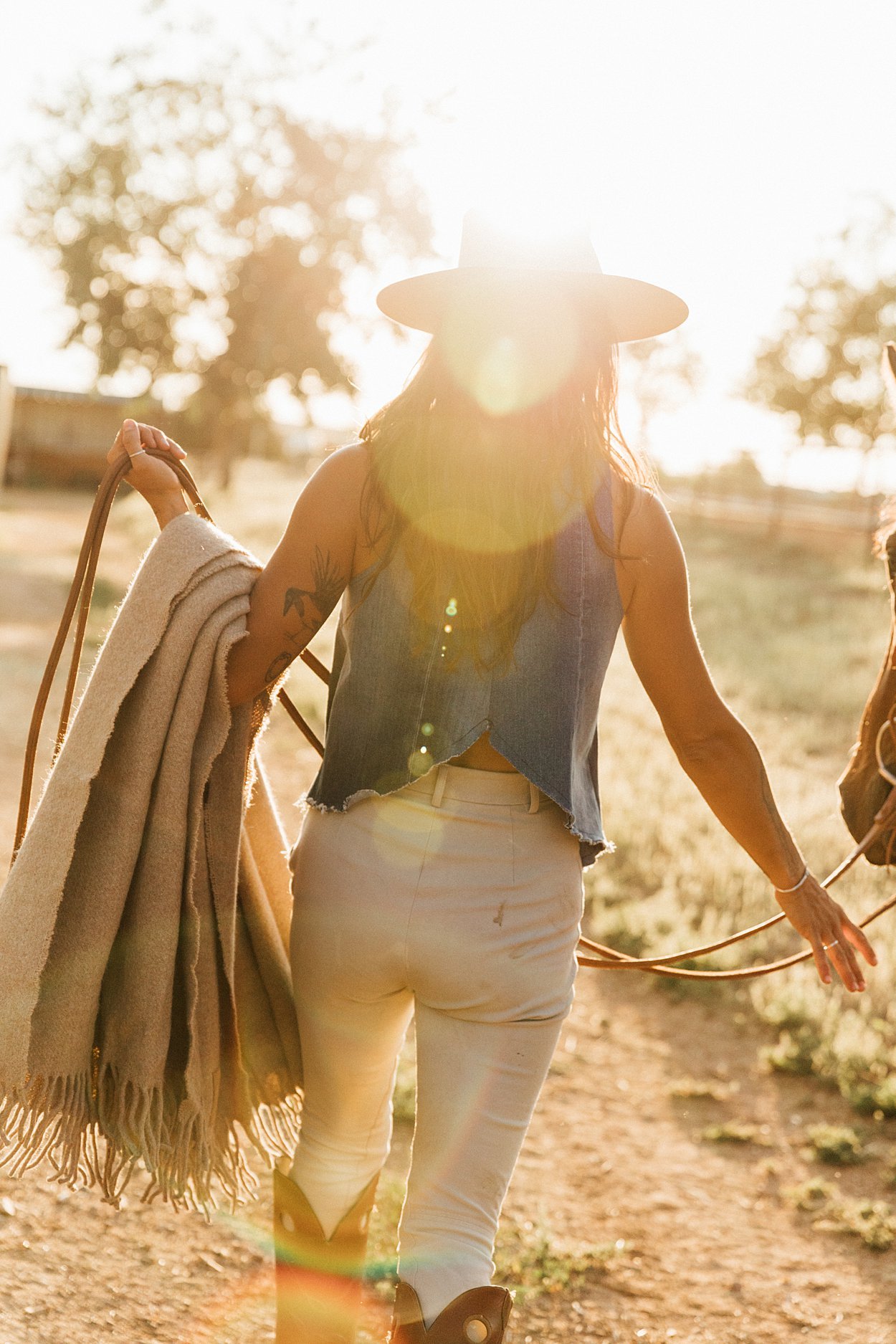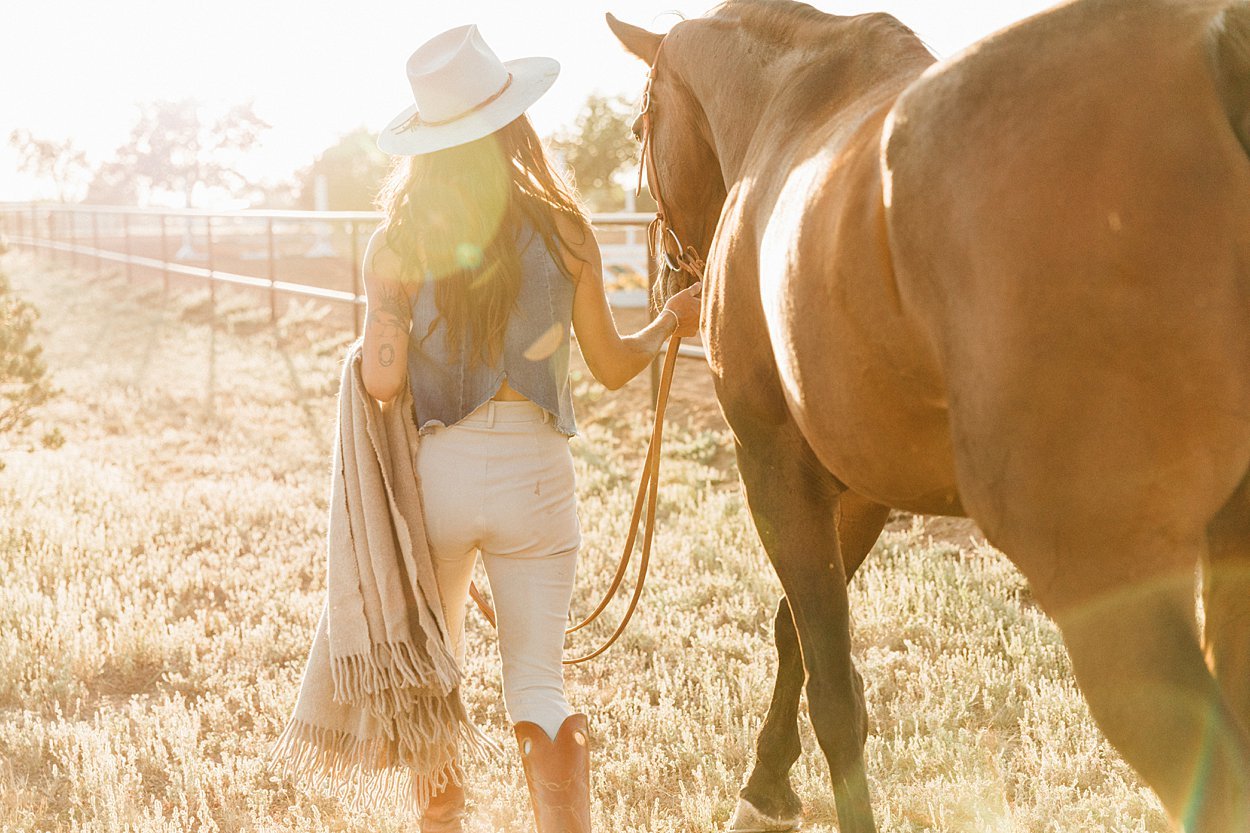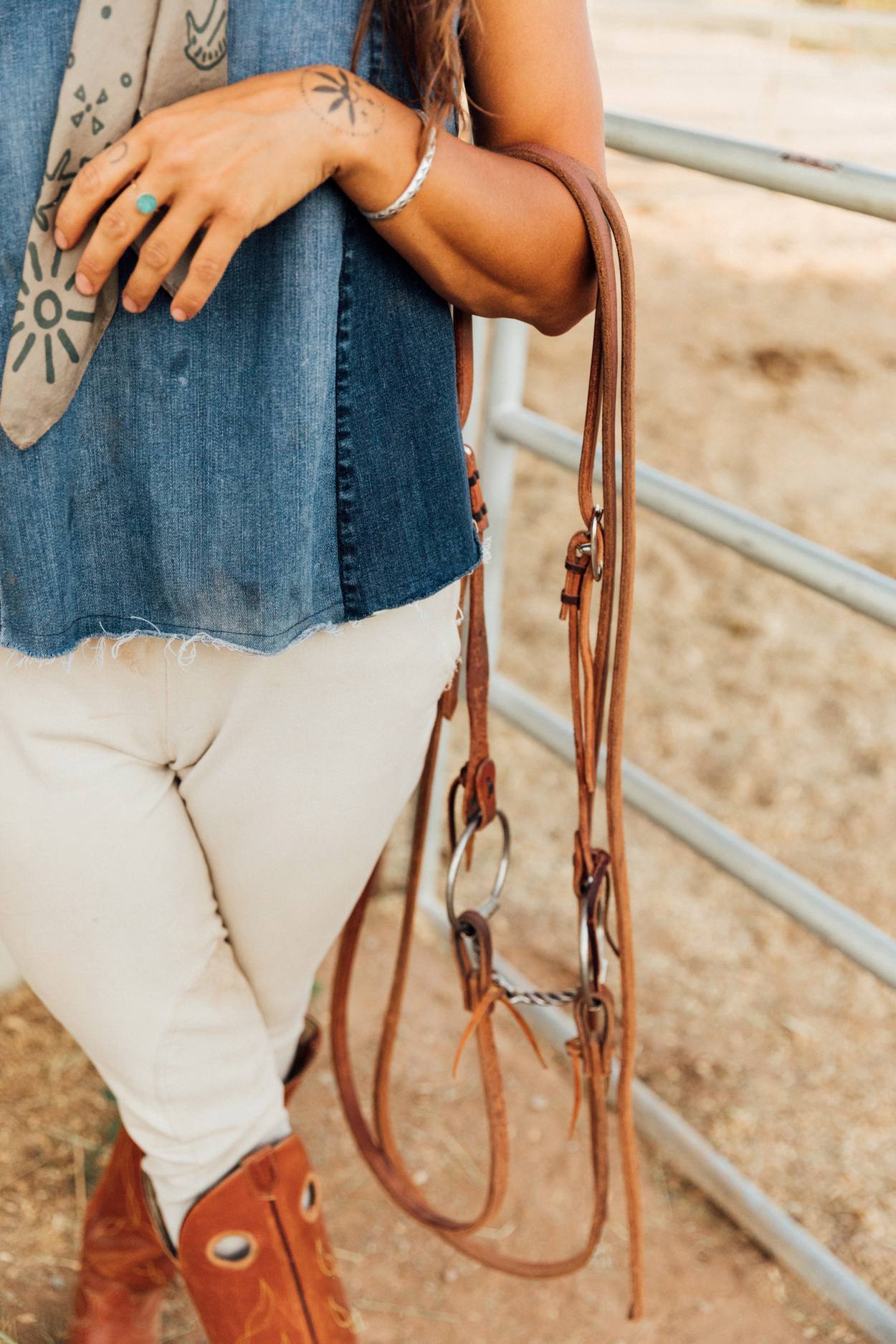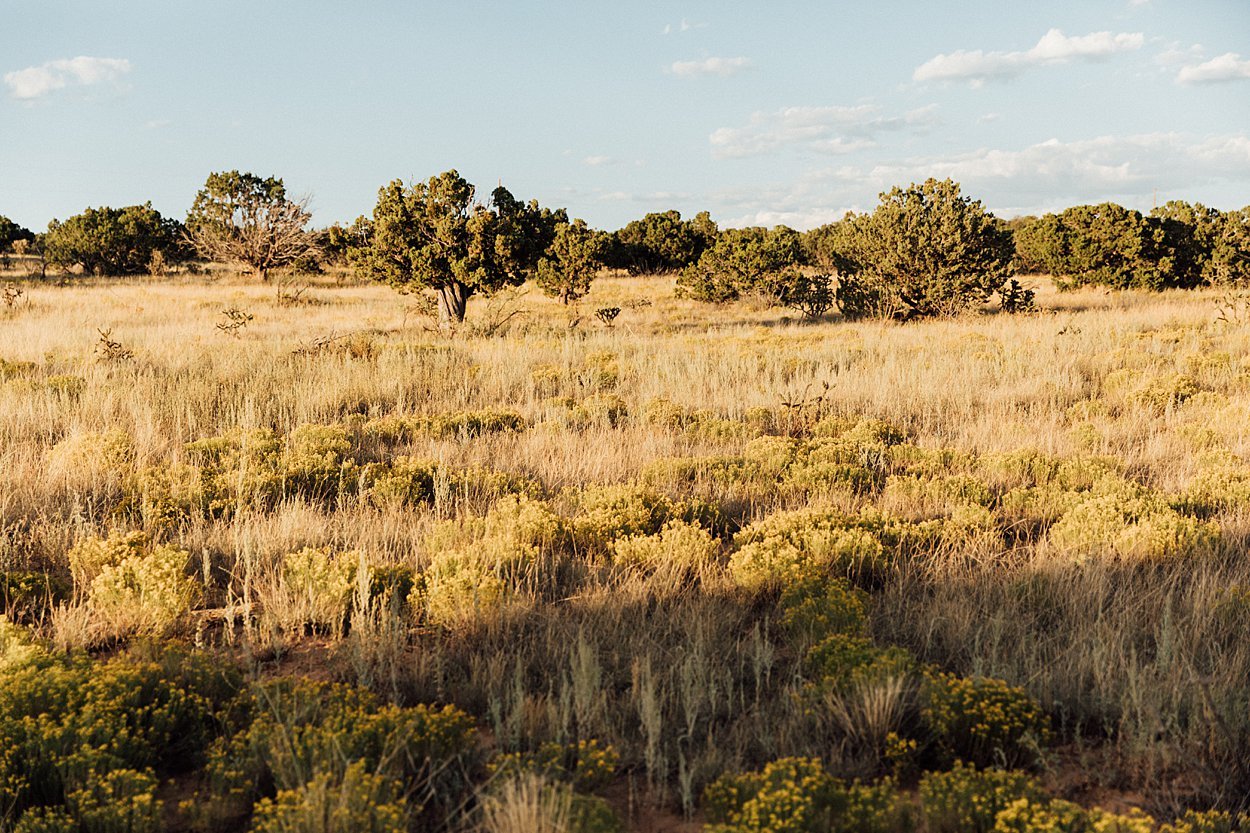 *All images & words are copyright of Pampa, for any kind of use please contact us at hello@pampa.com.au for permission.