Introducing Brooke Macqueen, an astrologer, writer, and mother. She has a unique talent for using astrology as a means to initiate genuine conversations. With her, the celestial world becomes accessible, providing context to our lives.
Brooke crafts words that convey profound ideas and prompts essential questions, helping us navigate the complexities of being human.
Guided by the stars, Brooke uses her knowledge to match our rug collections with each astrological sign, creating a personal connection between the stars and your home. Read on to uncover more…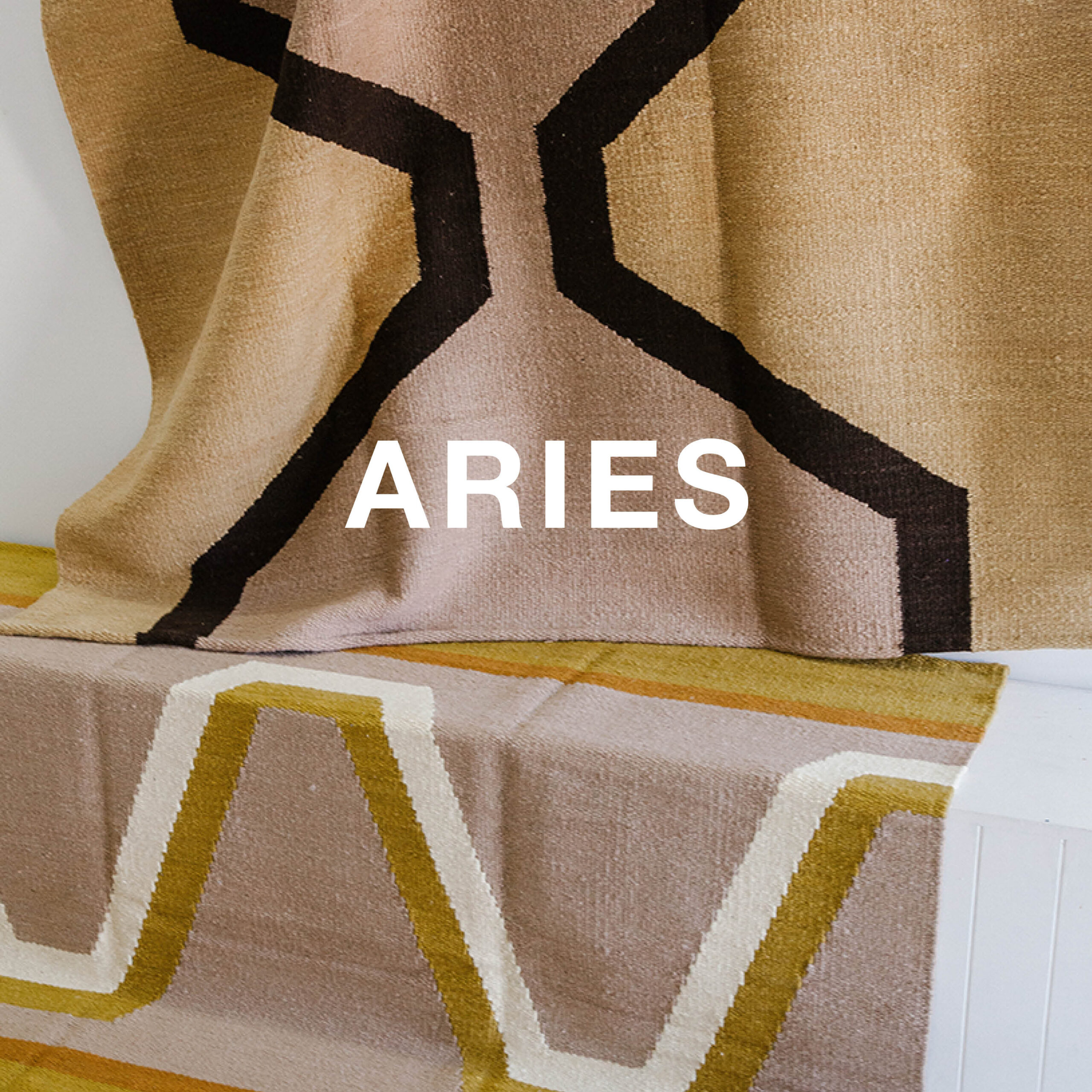 Aries: Dear Ram, your rug is an individualist, a warming character. The To-Yik-Ca Collection is contemporary, balancing boldness with soft pastels and earthy tones. Like yourself, these rugs are empowering and soft where you need them.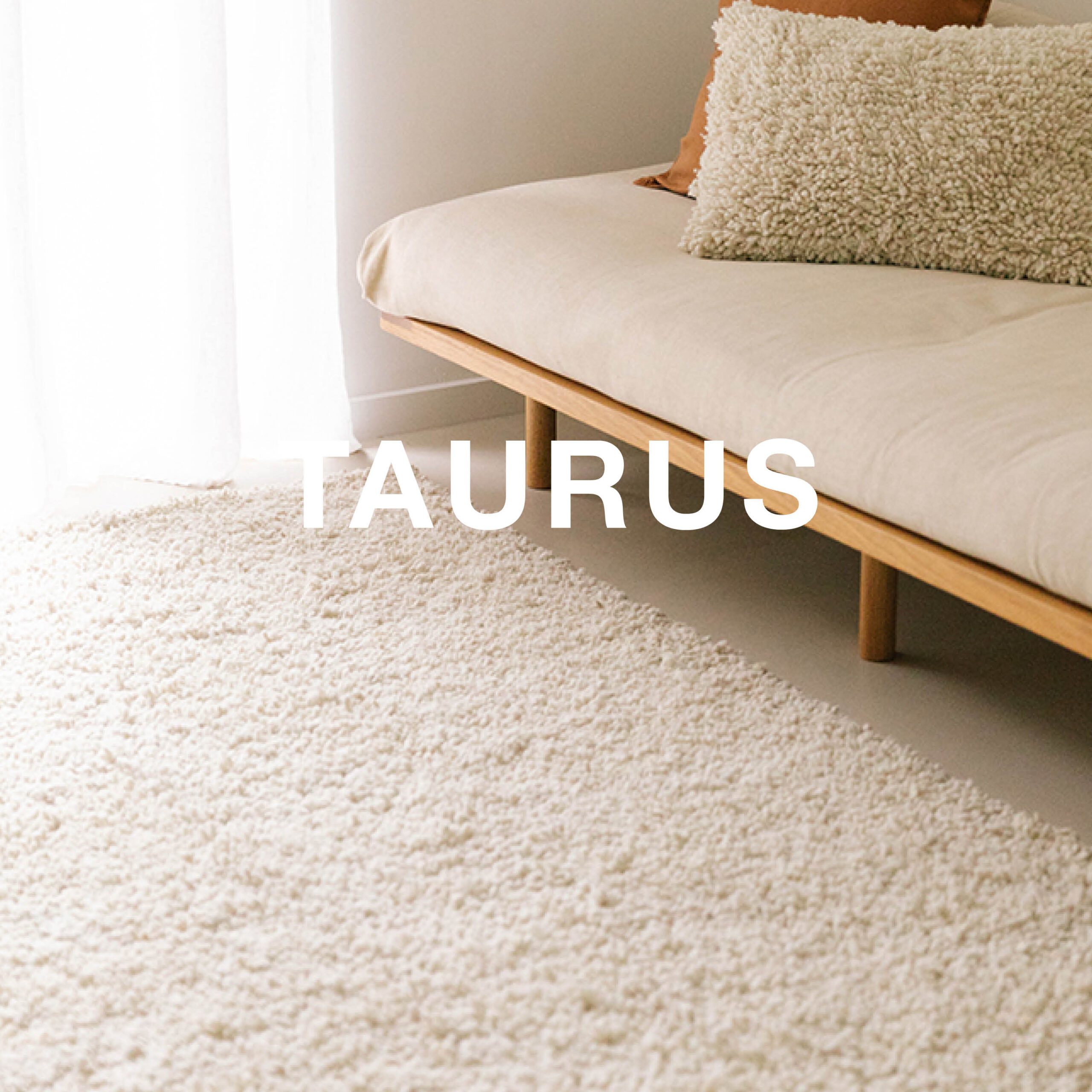 Taurus: A rug for the beautiful, The Maya's foot-loomed weighty weaves offer a rich shag landing. Shoes off Taurus, your rug is a lush, naturally dyed traditionalist. This wool rug is a timeless statement piece without being domineering.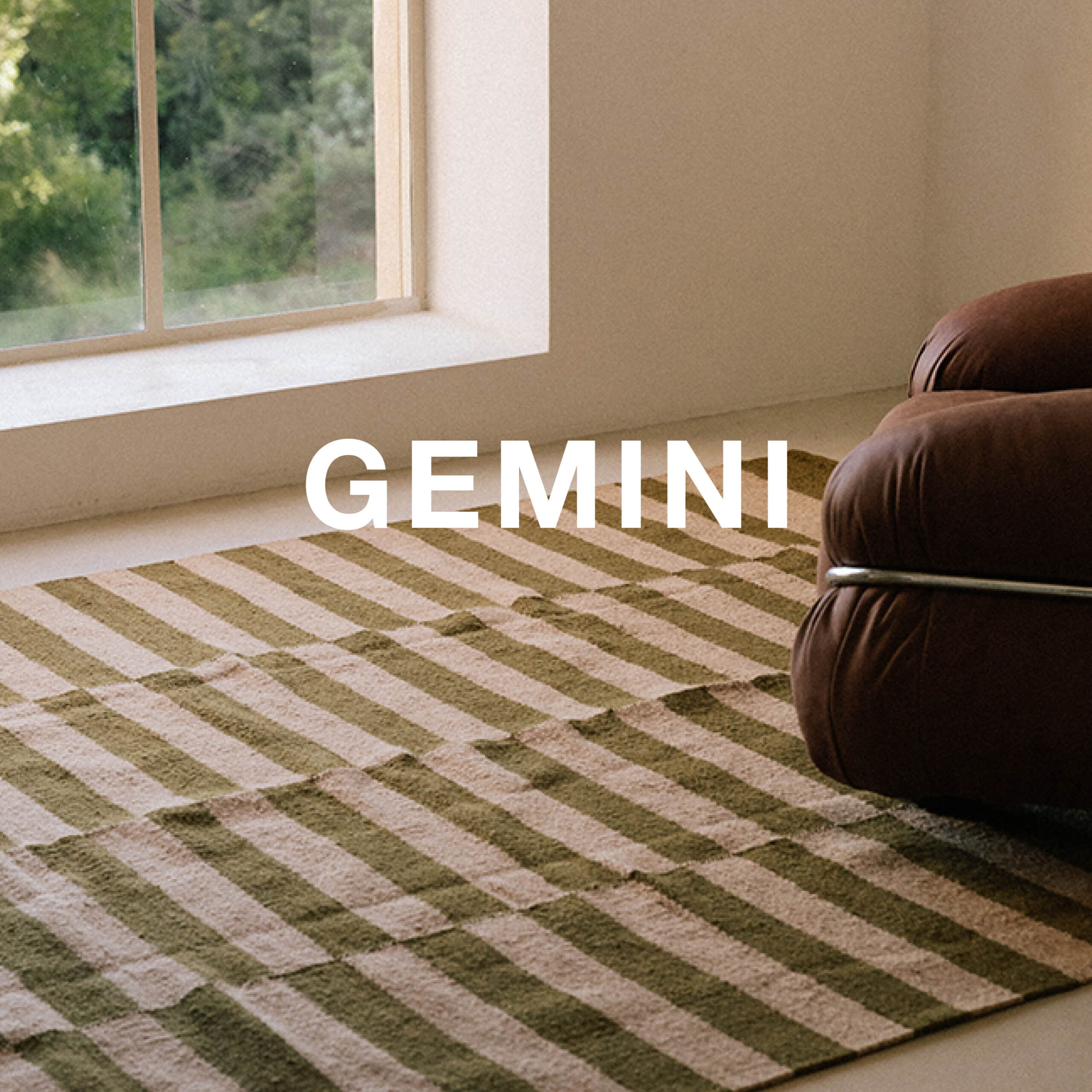 Gemini: The Forma #2 in Olive & Camel has a woven interplay of light and deep is made for your multi-faceted personality, Gemini. Your rug is a unique character and perhaps an optical illusion—two combinations of geometric patterns that are playful and designed to adapt.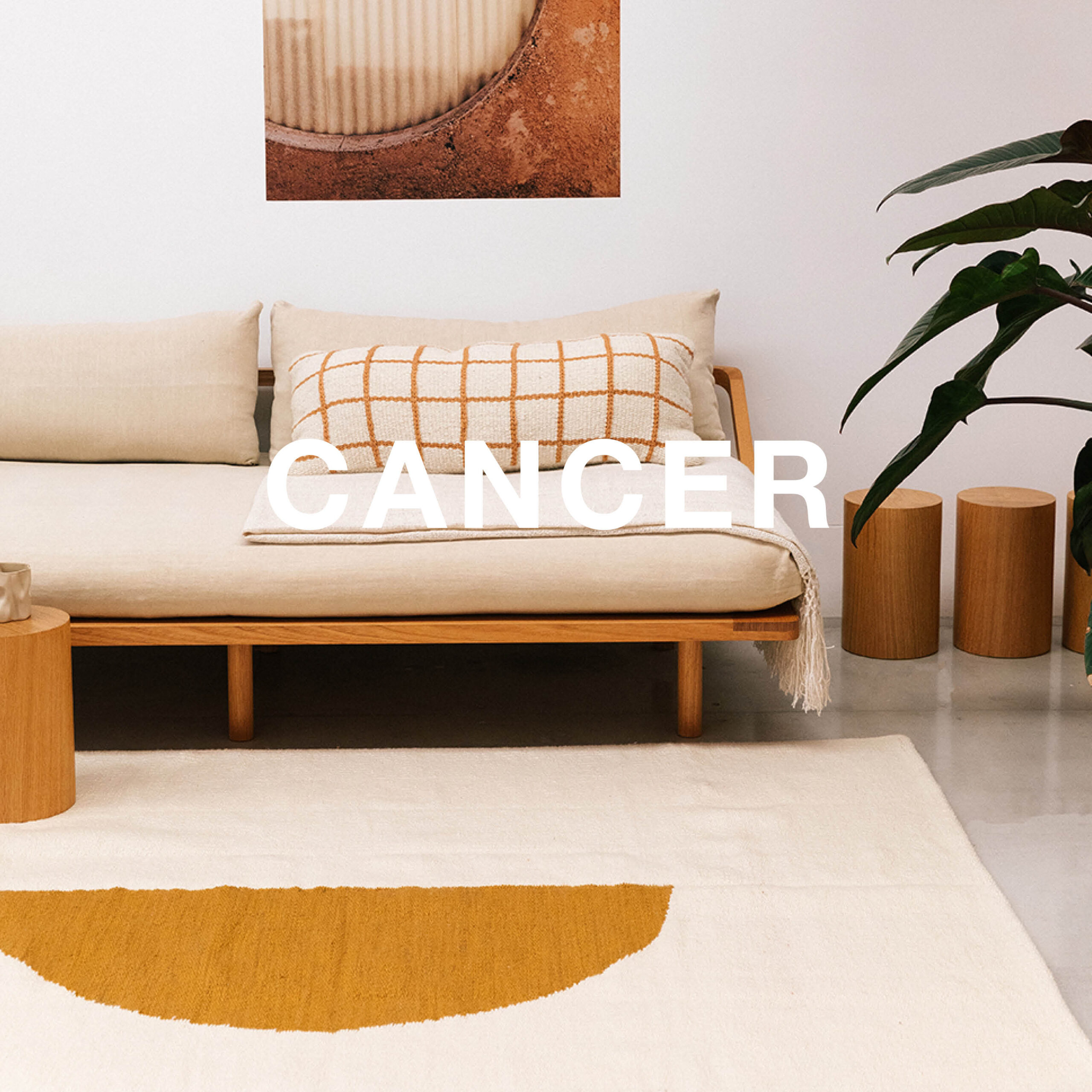 Cancer: Your rugs are personal, Cancer. The Medialuna and Dos Luna are symbolic reflections of the changing phases of you. Sentimentally hand-loomed by talented artisans, these rugs will make you feel cosy and at home.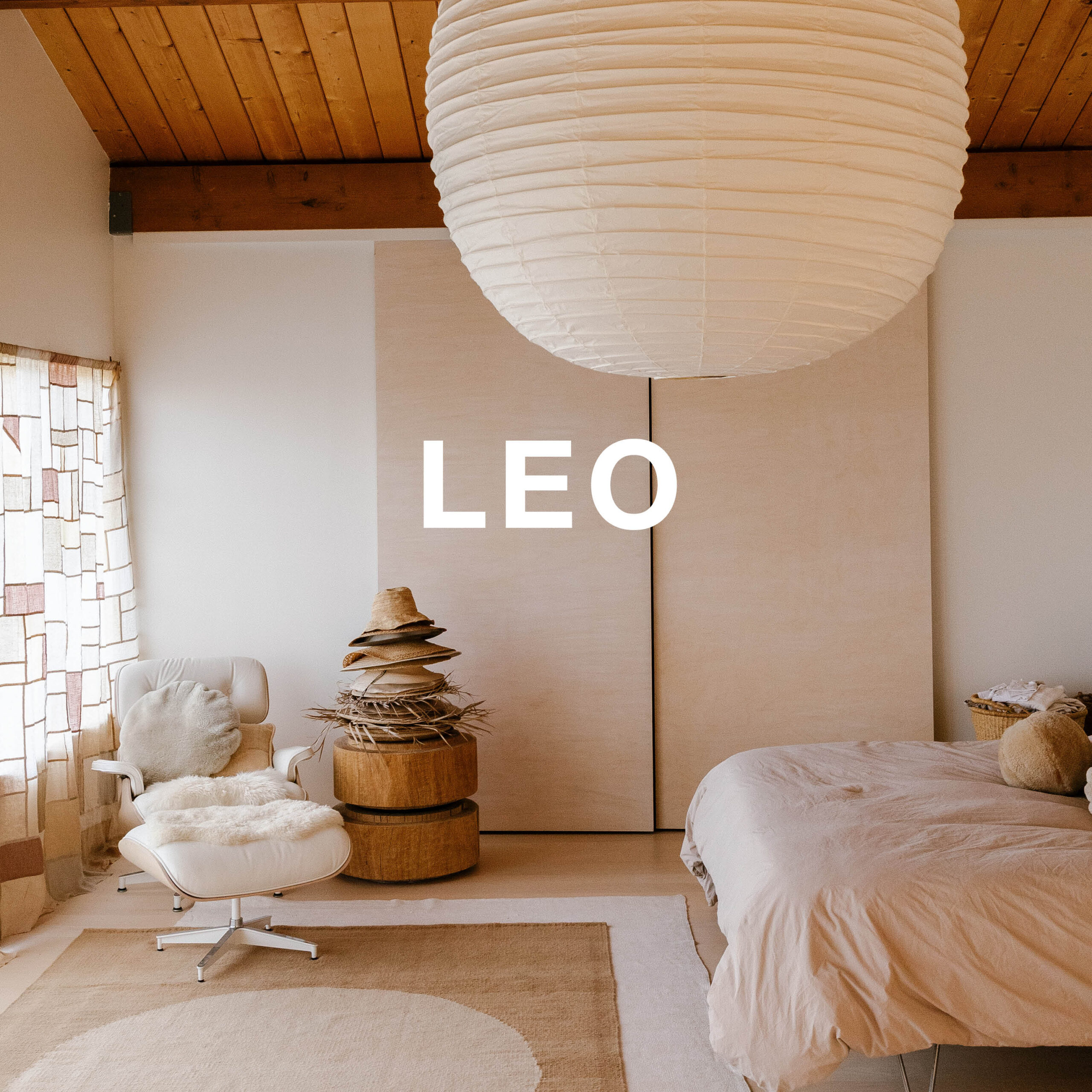 Leo: No other rug but The Sol will boldly remind you that you are, in fact, the central source of light with its warmth and vitality. Your rug plays homage to yourself. It's expressive and luxurious, bringing you comfort, knowing it's made for you.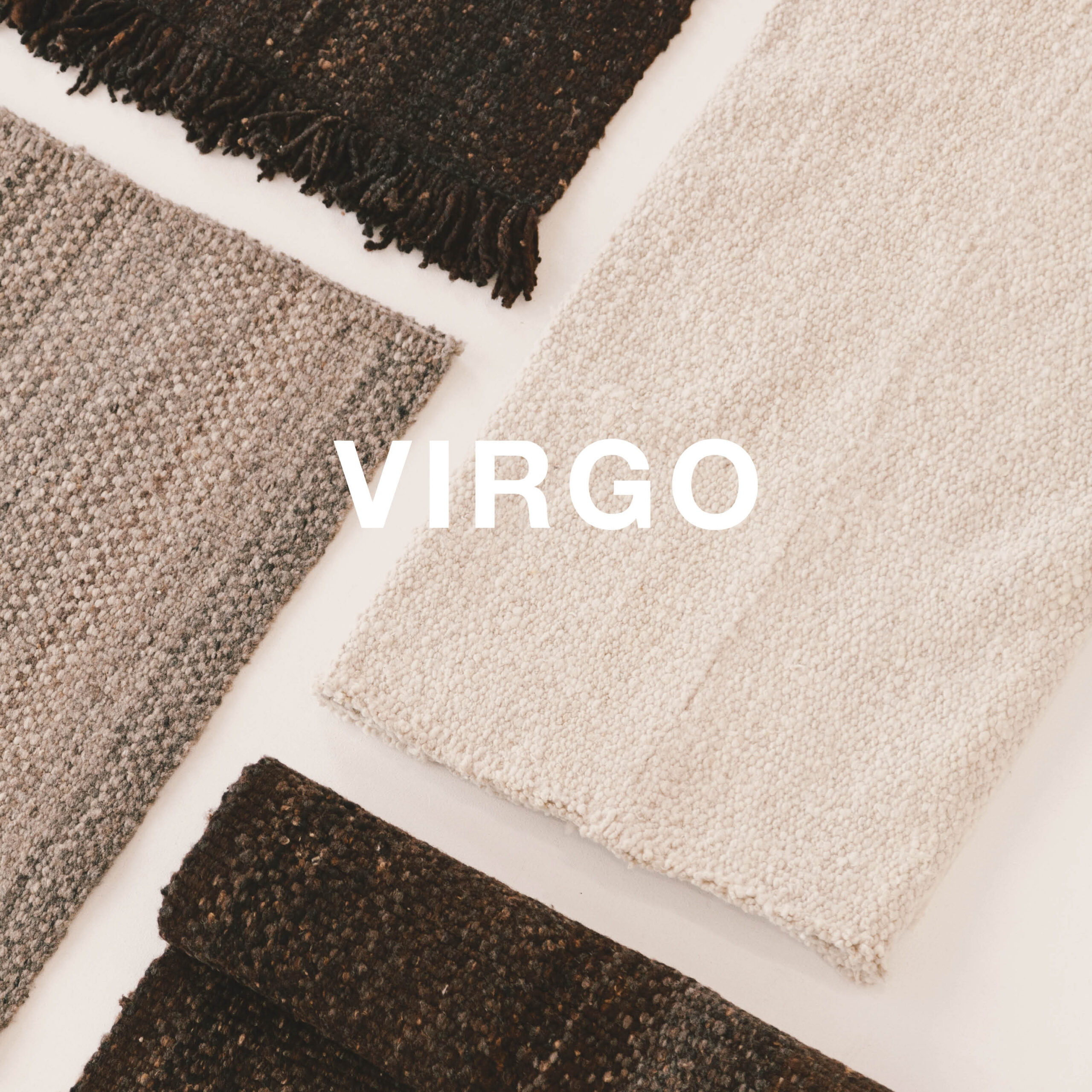 Virgo: I would trust only you, Virgo, with a natural clean piece. The Undyed Collection is for you. Your rug is eternally conscious, hand-loomed by skilled Monte Weavers. These rugs comfort and calm those who can care for them in their purest state.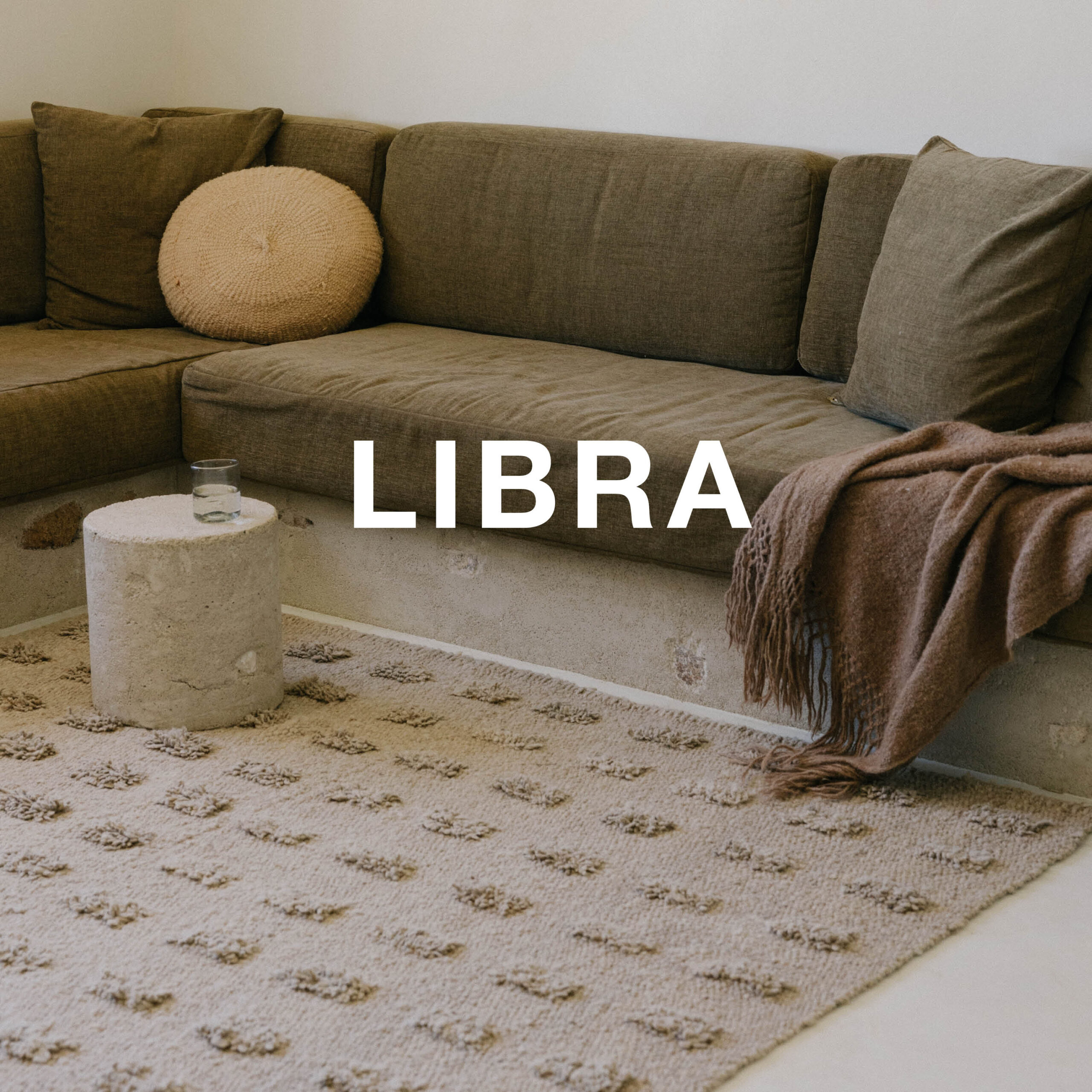 Libra: Dear Libra, your rug is a charming symmetrical character. As much as you do, The Esther will thoughtfully grace and balance any room it adorns. Its textural tapestries invite warmth, but its various tones will force you to choose a colour.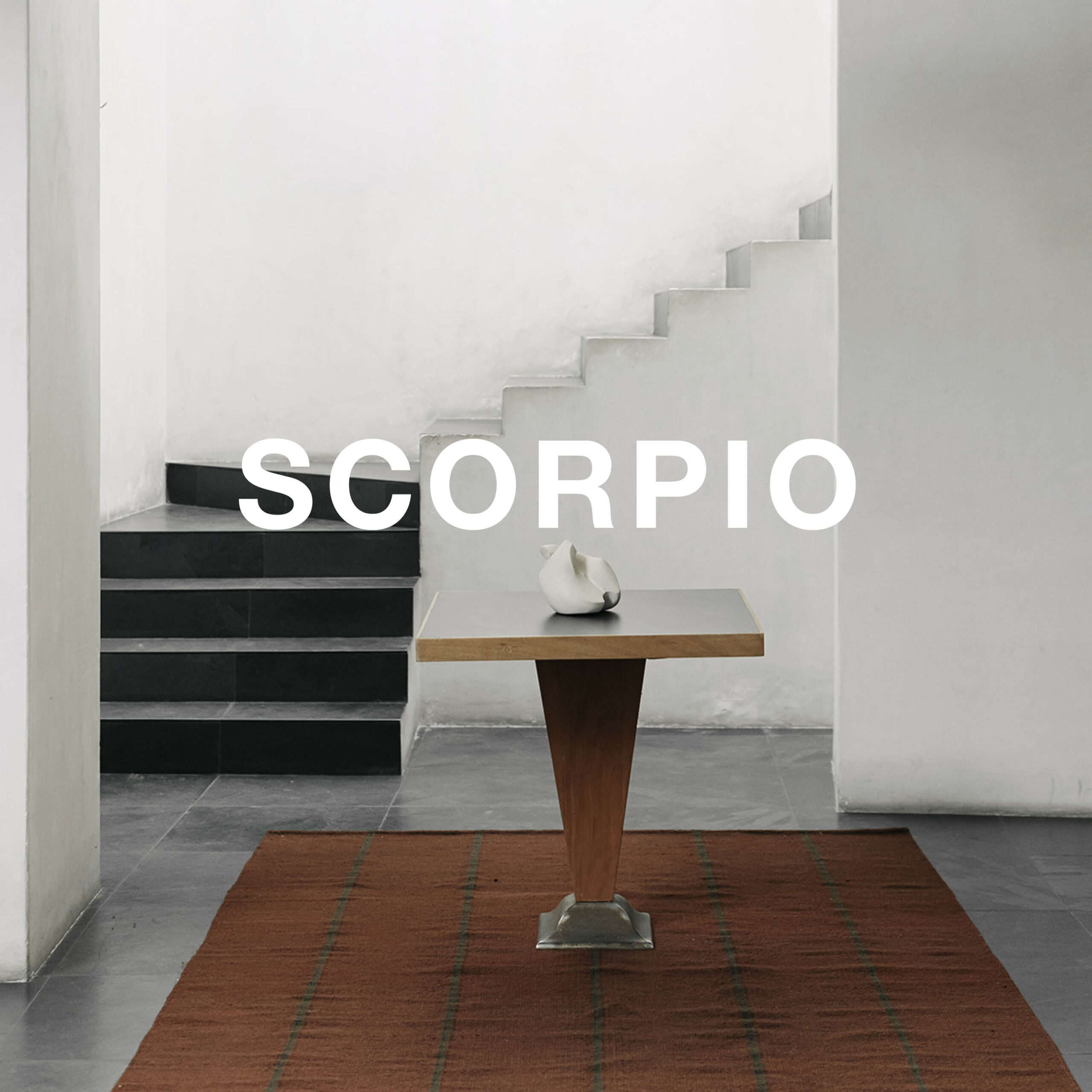 Scorpio: Your rug is a moody, soulful, grounding combination of Burgundy and Natural Brown. The Forma Collection in this colour edit intimately matches you in deep emotion. Like yourself, these rugs have alluring depth.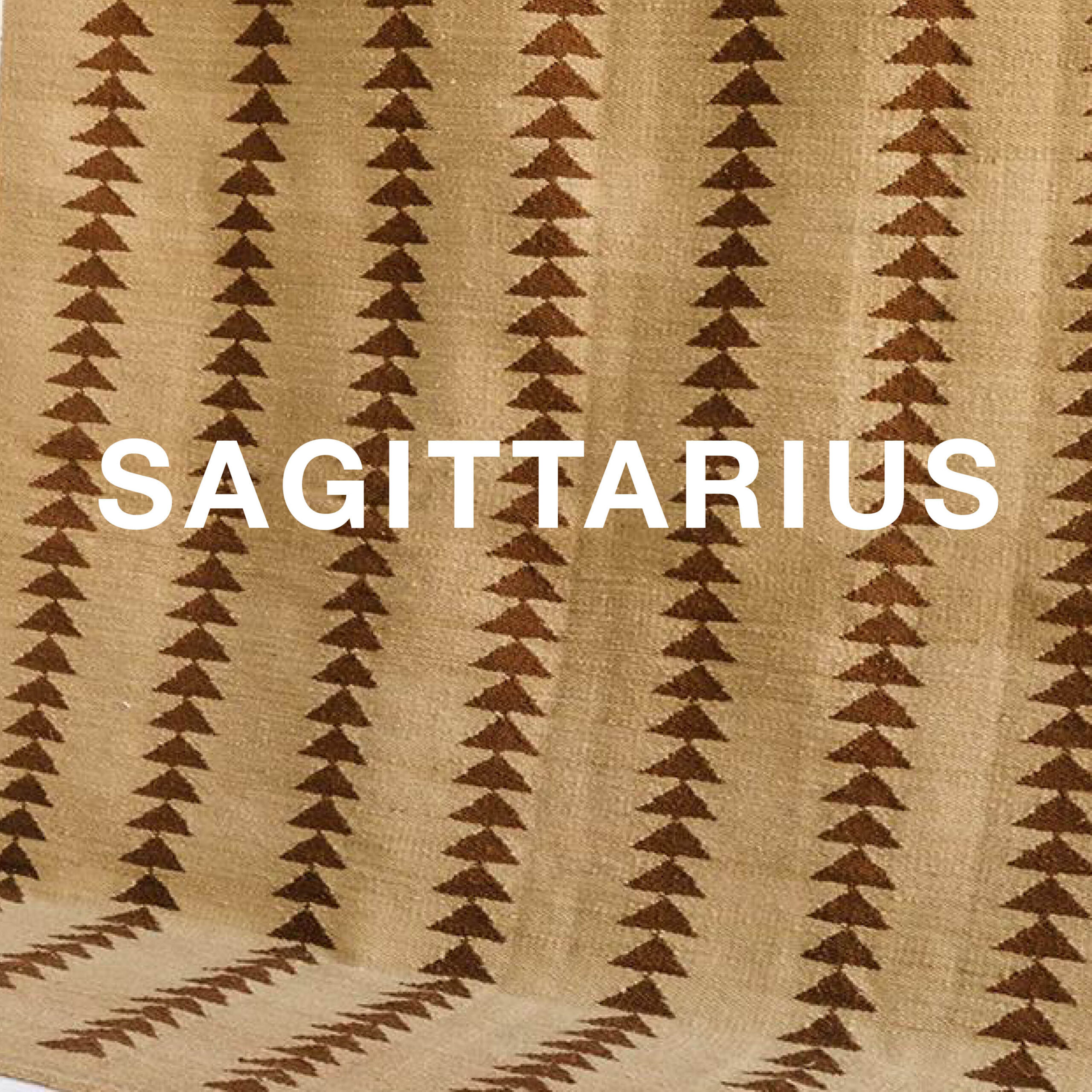 Sagittarius: Sag, your rug is a traveller that reflects desert landscapes and Andean mountainscapes. With The Margarita motifs, you'll feel the essence of distant lands under your feet as this rug brings a piece of the world into the comfort of your home.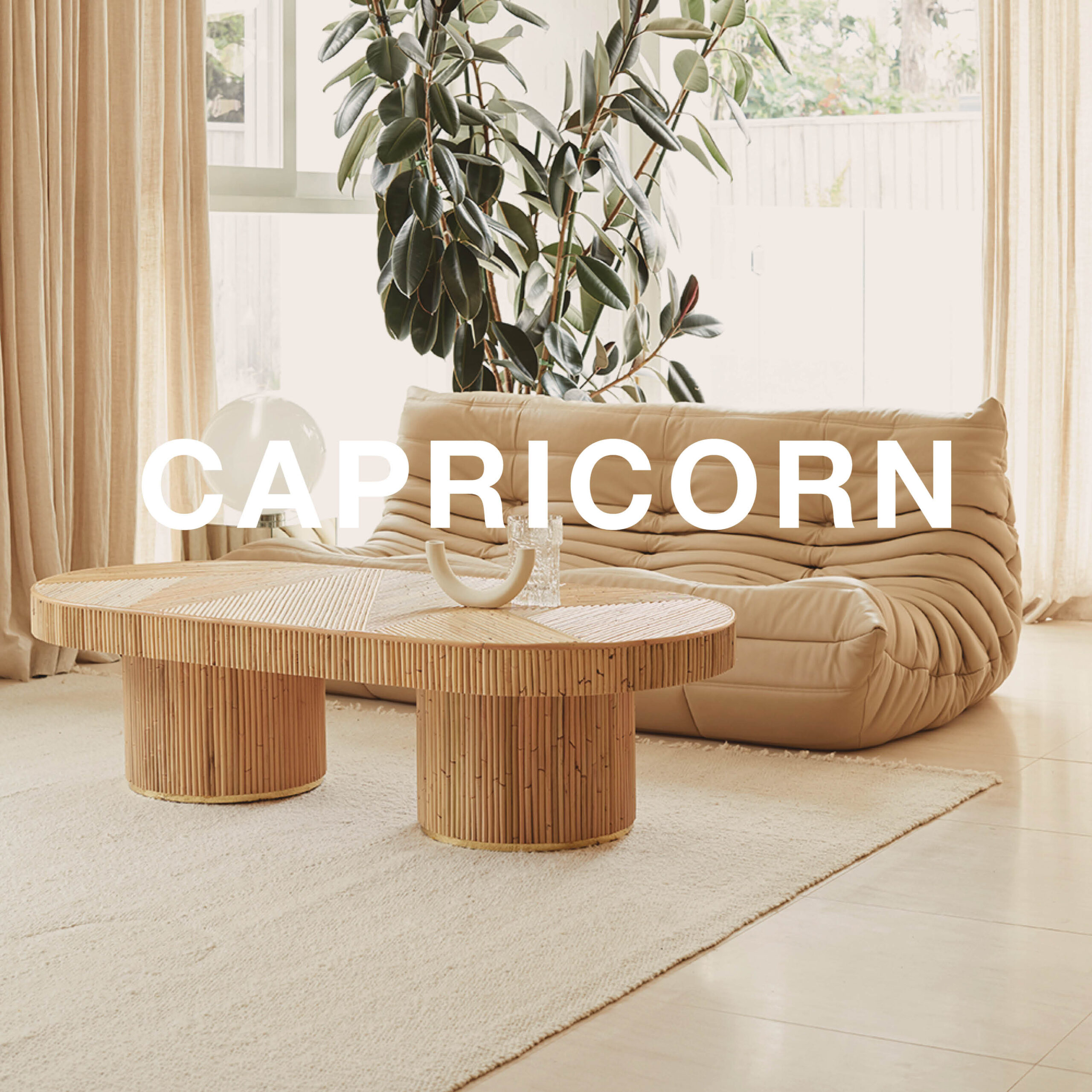 Capricorn: The Classica and The Vera have reverence toward timeless, elegant design. Your rug is an elevated traditionalist with a rich ancestry, expressed through hand-loomed construction. Both feature natural tones and offer security in their architecture.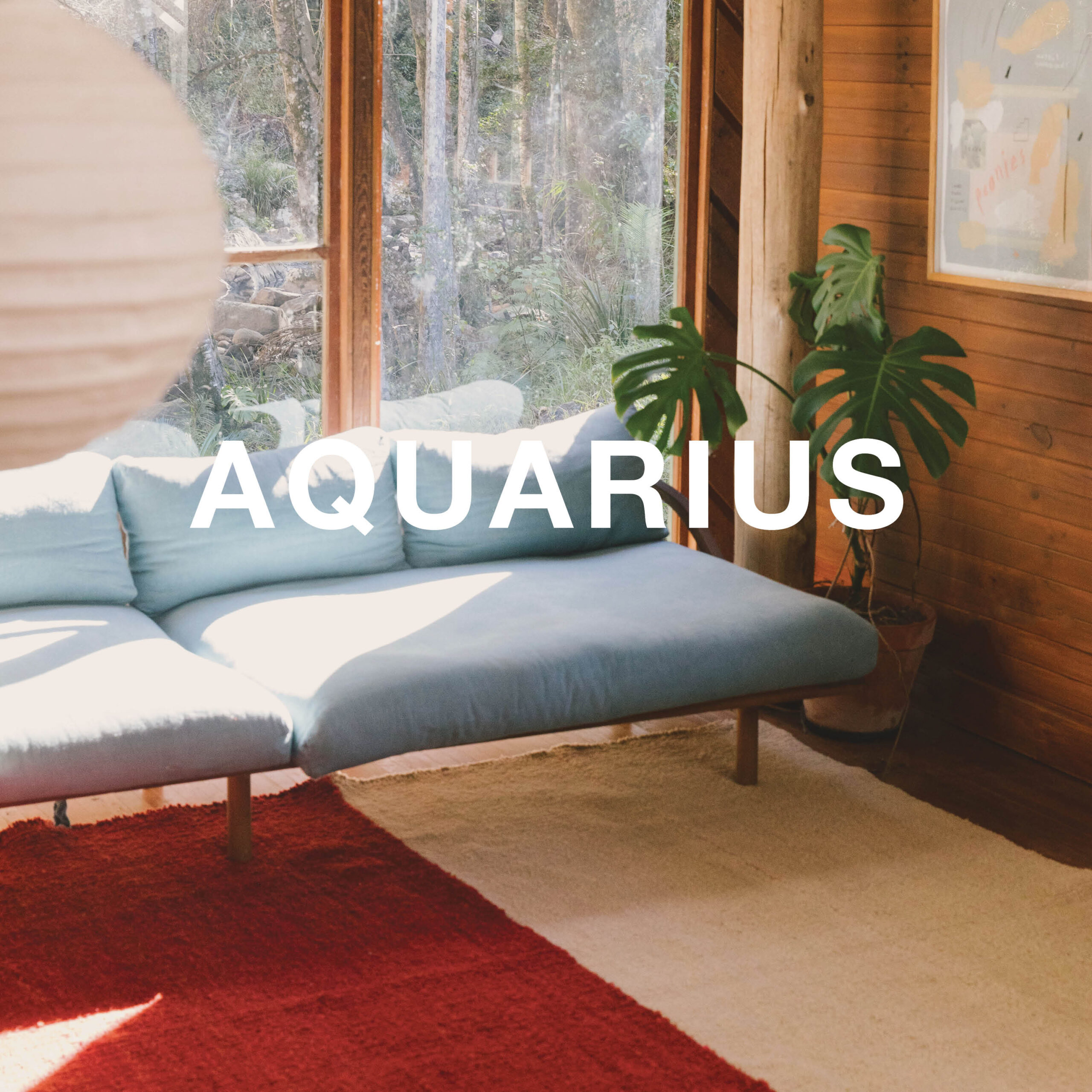 Aquarius: I would need never put you in a rug box; therefore, I dedicate the entire contemporary Luz Collection. Like you, Luz is influenced by breaking some unspoken rules of modernism. Your rug is a minimalist that is both colourful and serene.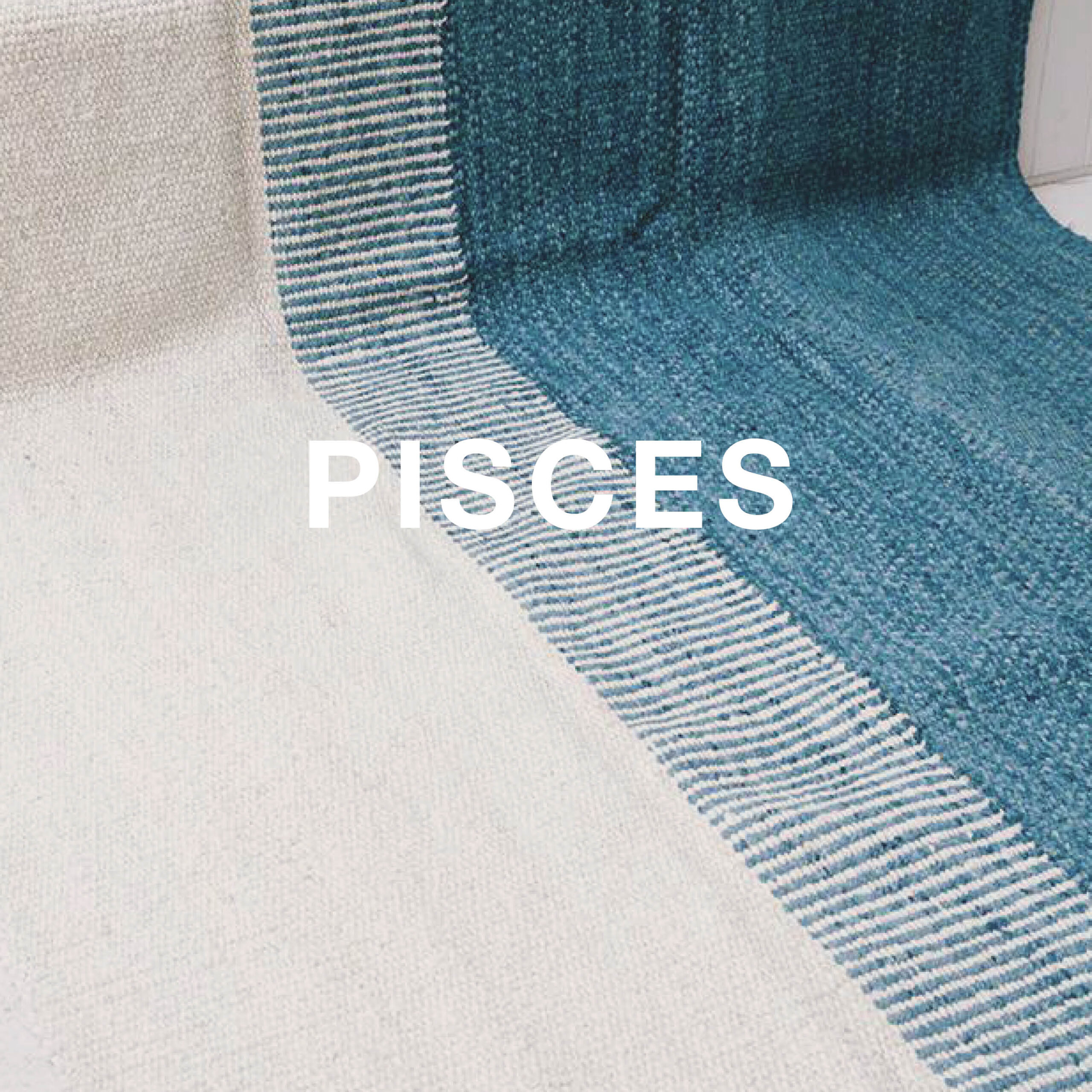 Pisces: Pampa's blue edit allows you to find inspiration through a symphony of shades and designs. Pisces, The Paloma Rug in Sea Blue is imaginative and echoes the calming hue of your watery domain. This edit will evoke your unique artistry into any space.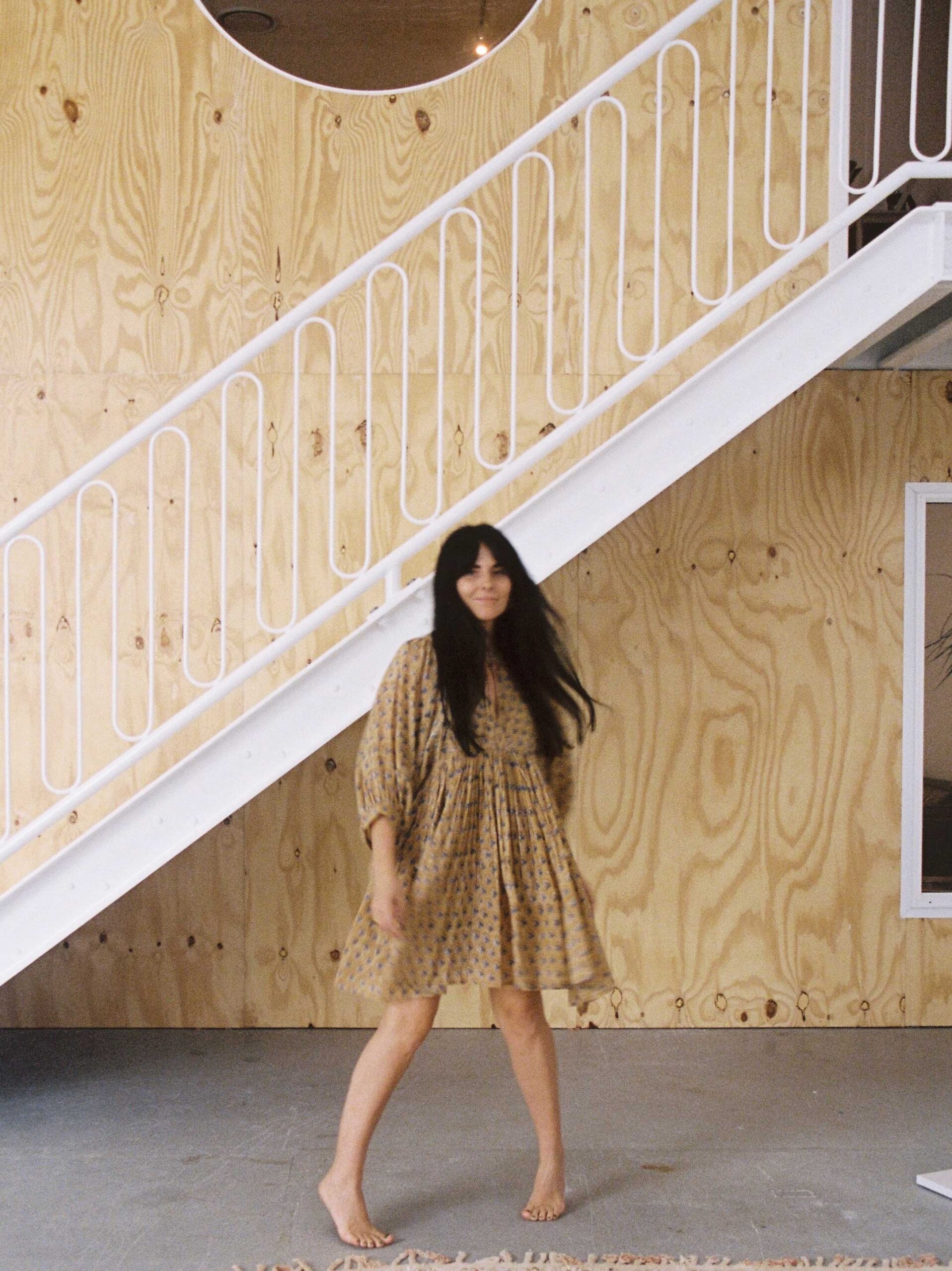 Thank you, Brooke. Discover more of Brooke's astrological craft and prompting of  essential questions at variousfriends.com