For this Stay, we visit the charming local neighbourhood of Mullumbimby, to visit friend and Interior designer Jessica d'Abadie. Jess is an Artist, one half of design studio, We Are Triibe, mother and overall creative; we discuss the space she is offering, the perfect day spent in Mullumbimby and how her small town escape urges you to strip back, enjoy with intention, and be fully present in the moment.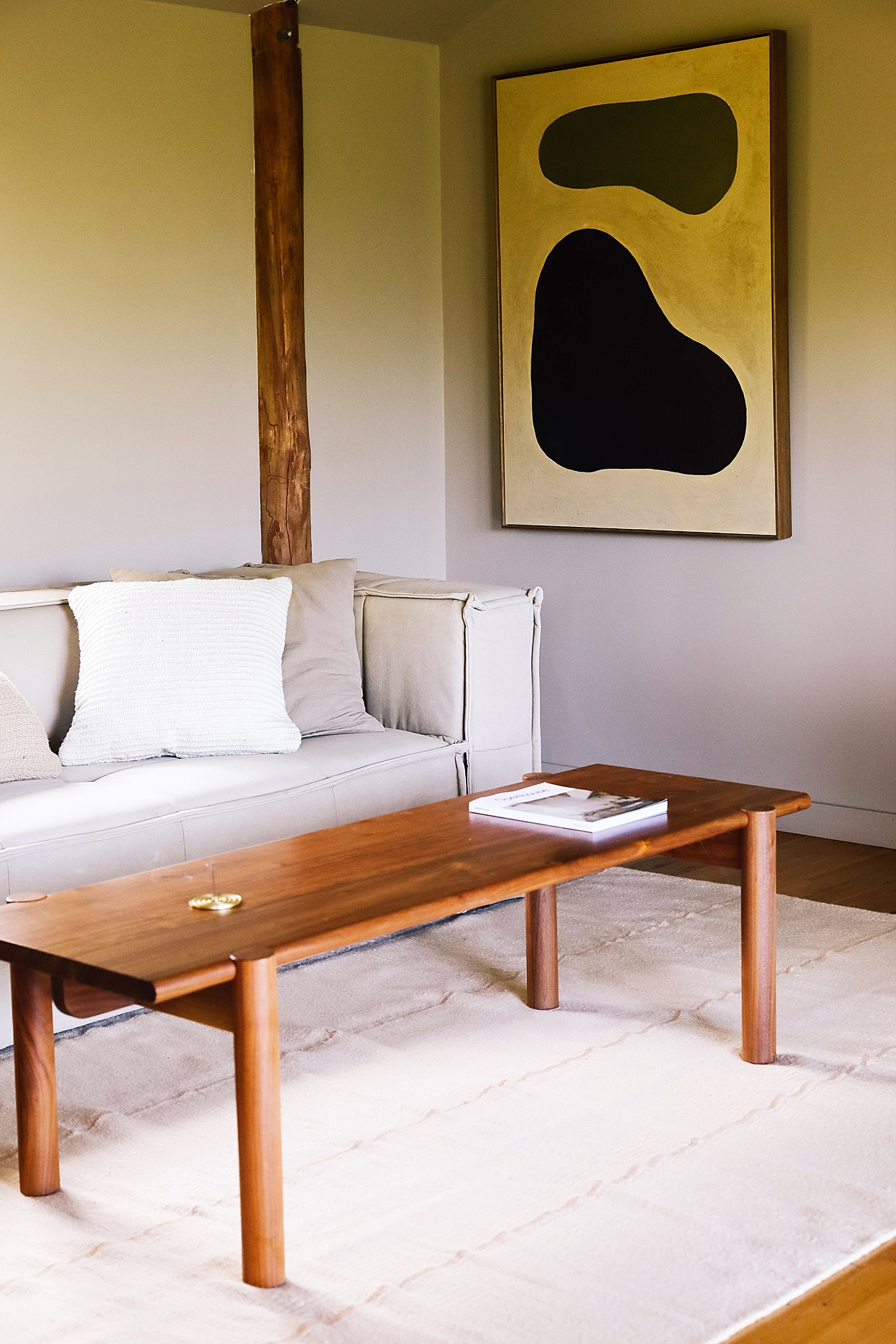 SHOP THE LOOK
1/ Forma#3 Made-to-Order Rug 2/ Monte #12 Lumbar Cushion 3/ Open House Magazine 4/ Pampa X Posie PAZ Candle 5/ Made-to-Order Classica Runner 6/ Puna Llama Throw|Natural 7/ Golden Incense Holder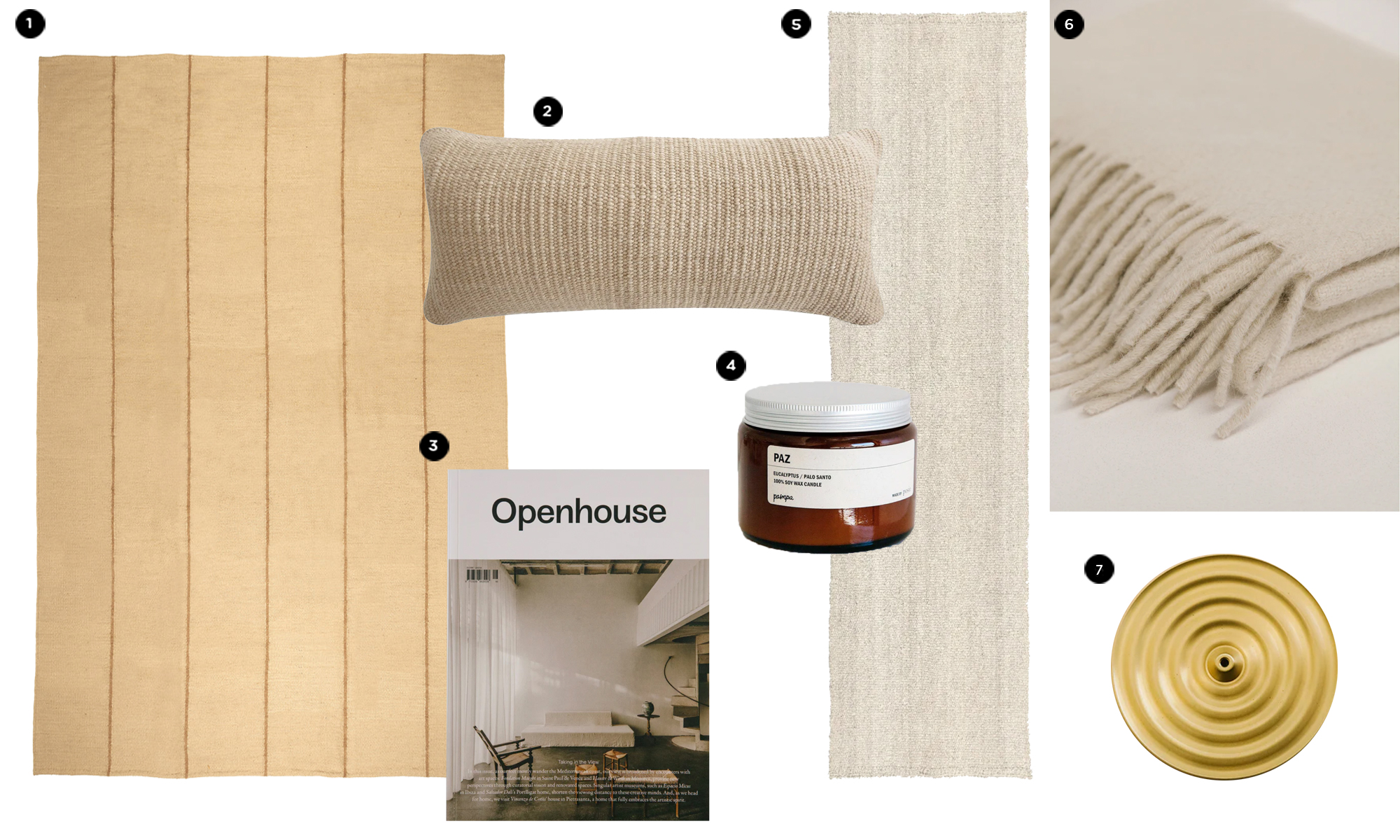 What's the story behind your beautiful Mullumbimby Studio?
When we first saw this property around 5 years ago we fell in love with this little timber barn at the bottom of the hill. The first owner used it as his pottery studio and there were smashed pieces of ceramic all over the garden even 30 years on. We fell in love with it and so our very first project when we moved in was to renovate it and turn it into a space for friends and family to stay, and also as a place to rent on Airbnb.
What inspired you to start this project?
I think as an interior designer it's inherently in me to want to create something, I never liked the idea of moving into a finished home because I want to have my own style imprinted into the bones of the home, and the studio was a nice place to start. We'll be renovating our own home next year too, and having the studio renovated gave us somewhere to move into when that happens.
Describe the perfect day spent in the area.
There's so much to do here and so much beautiful nature around us. On a sunny day, I love to go with our family and drive to Brunswick heads to go for a swim at Torakina Beach or in the river on a high tide, stopping off for a coffee at Punch and Daisy in Mullumbimby on the way. But it's equally as nice to drive into the hinterland. To go and take it slow at Lilium for breakfast in Wilson's Creek and then go for a swim in some creeks or waterholes nearby.  There are some really magical spots around here and it's such a special part of the world.
What attracted you to choose Pampa pieces for your stay?
We collaborated with Pampa on the FORMA range, so of course, I have one in the studio and one in my house! But I've always loved the quality and natural fibres of Pampa's loomed rugs and throws. I love how they feel underfoot and how they bring softness into the home.
As an interior designer, tell us your vision for the space.
I have always loved the idea of creating a space which can constantly evolve. I always create finished spaces for clients so doing the opposite and working with a slow design principle really excited me. I started with a warm but simple palette, and I've been adding to it over the years, with homewares and things I find along the way. I love painting and making pottery as a way to unwind, and have plans to line the walls with big paintings of landscapes from the area, as well as plans to hand-make some ceramic tiles to line the kitchen splash-back with too. Which I'll do all in due time..
Out of the Forma collection, how did you choose these specific rugs for the space?
I took home samples of all of them to see which one worked best, and in the living room the stripe worked really beautifully with the blue kitchen curtains and with the palette in there, but in the bedroom, the burgundy was also so beautiful. It was hard to choose! But I think the FORMA #3 was my favourite style in there.
3 words to describe the experience of staying at the Mullumbimby studio.
Peaceful, handmade, Grounding.
Photos: Victoria Aguirre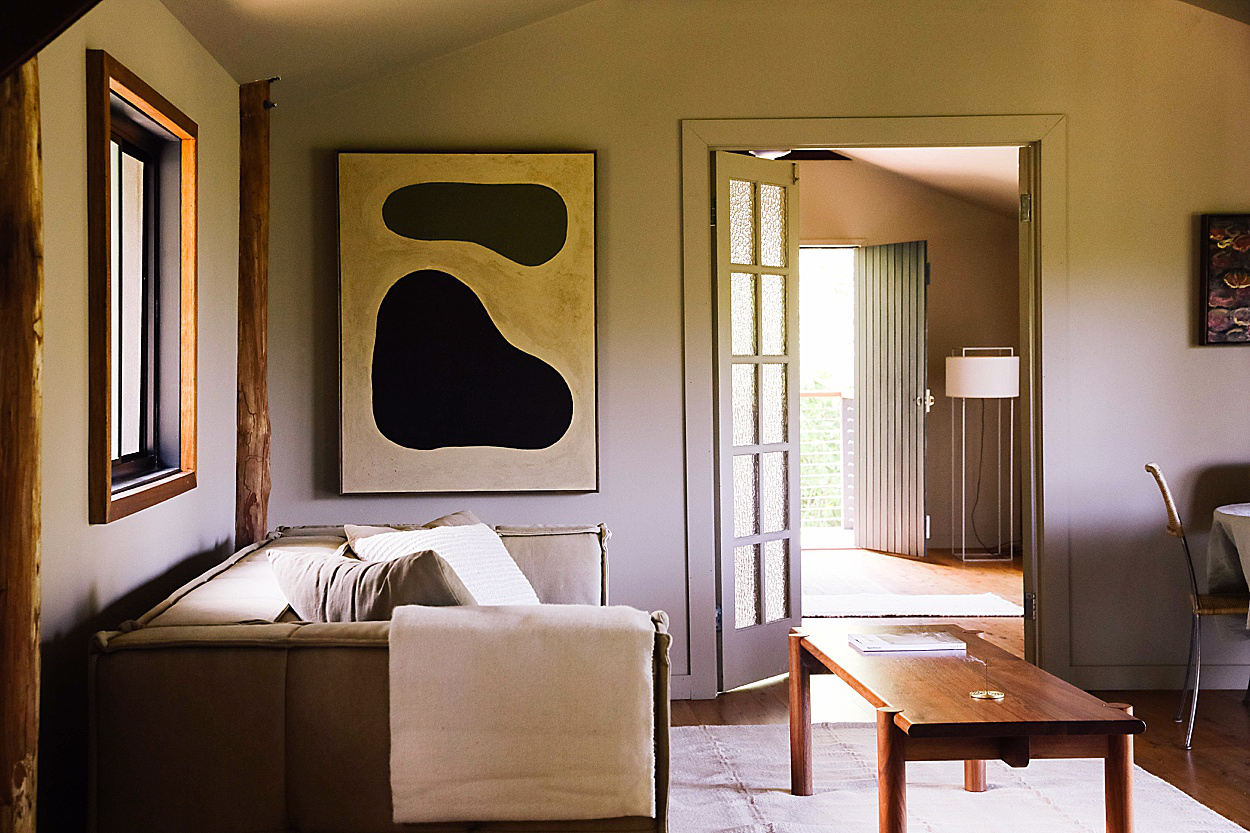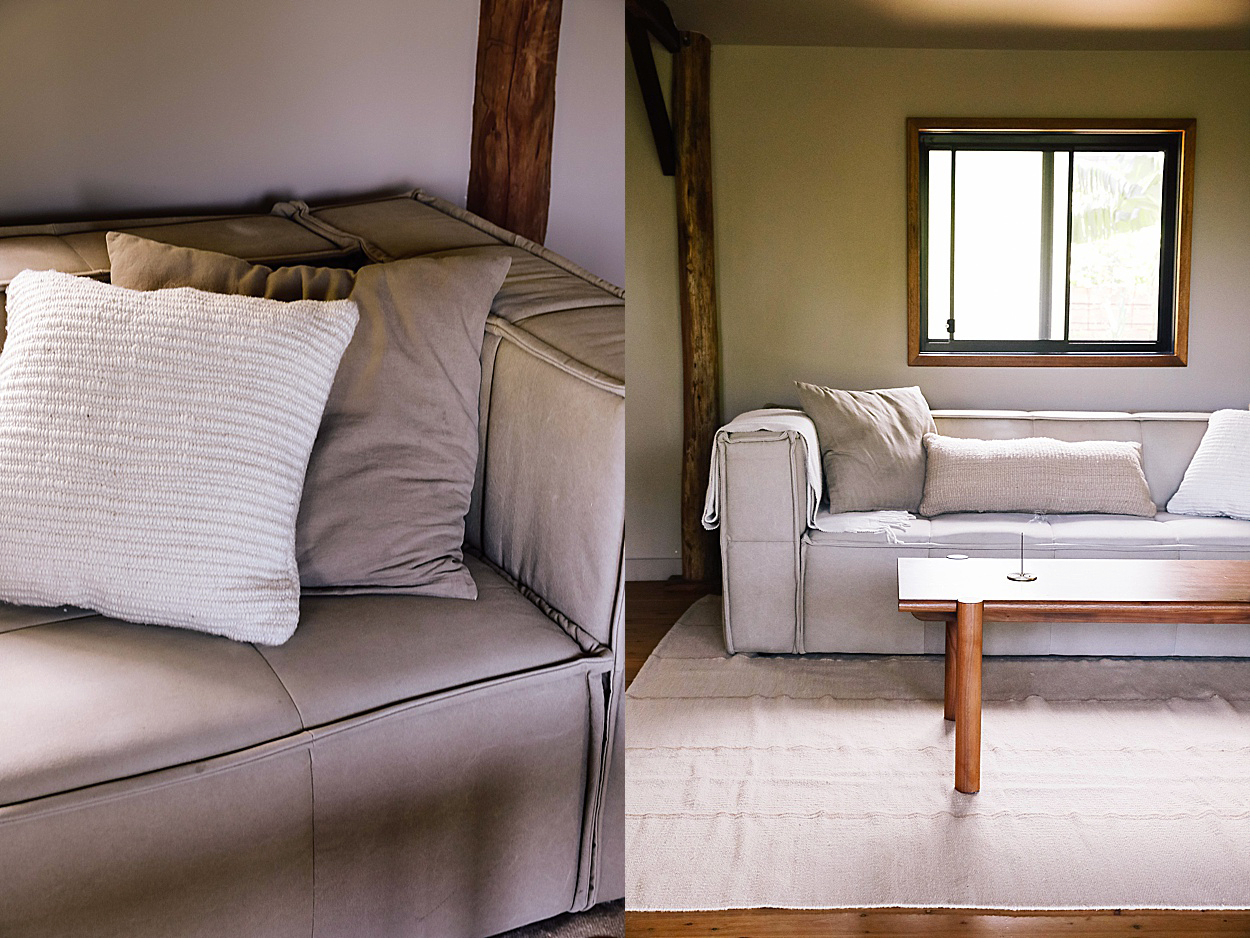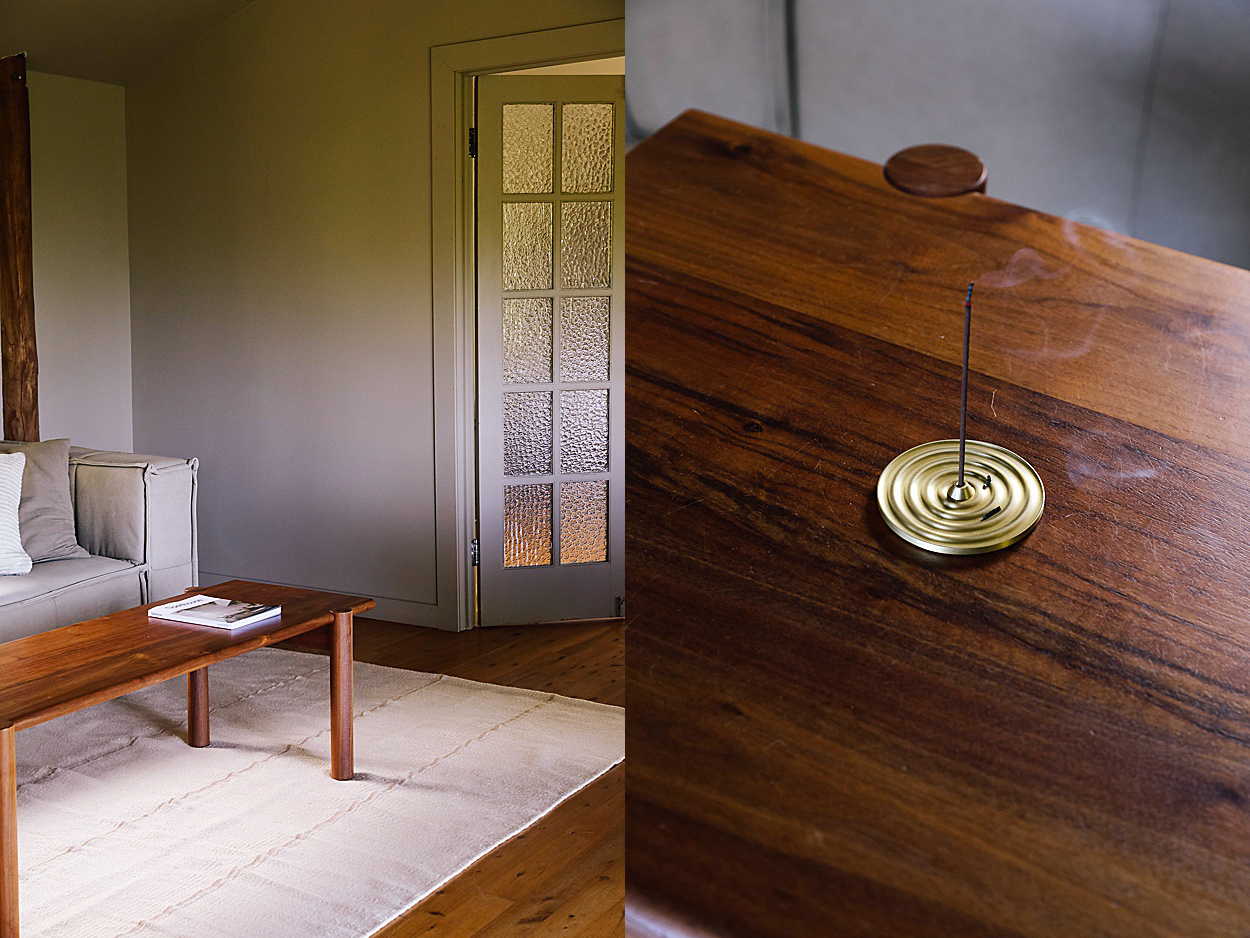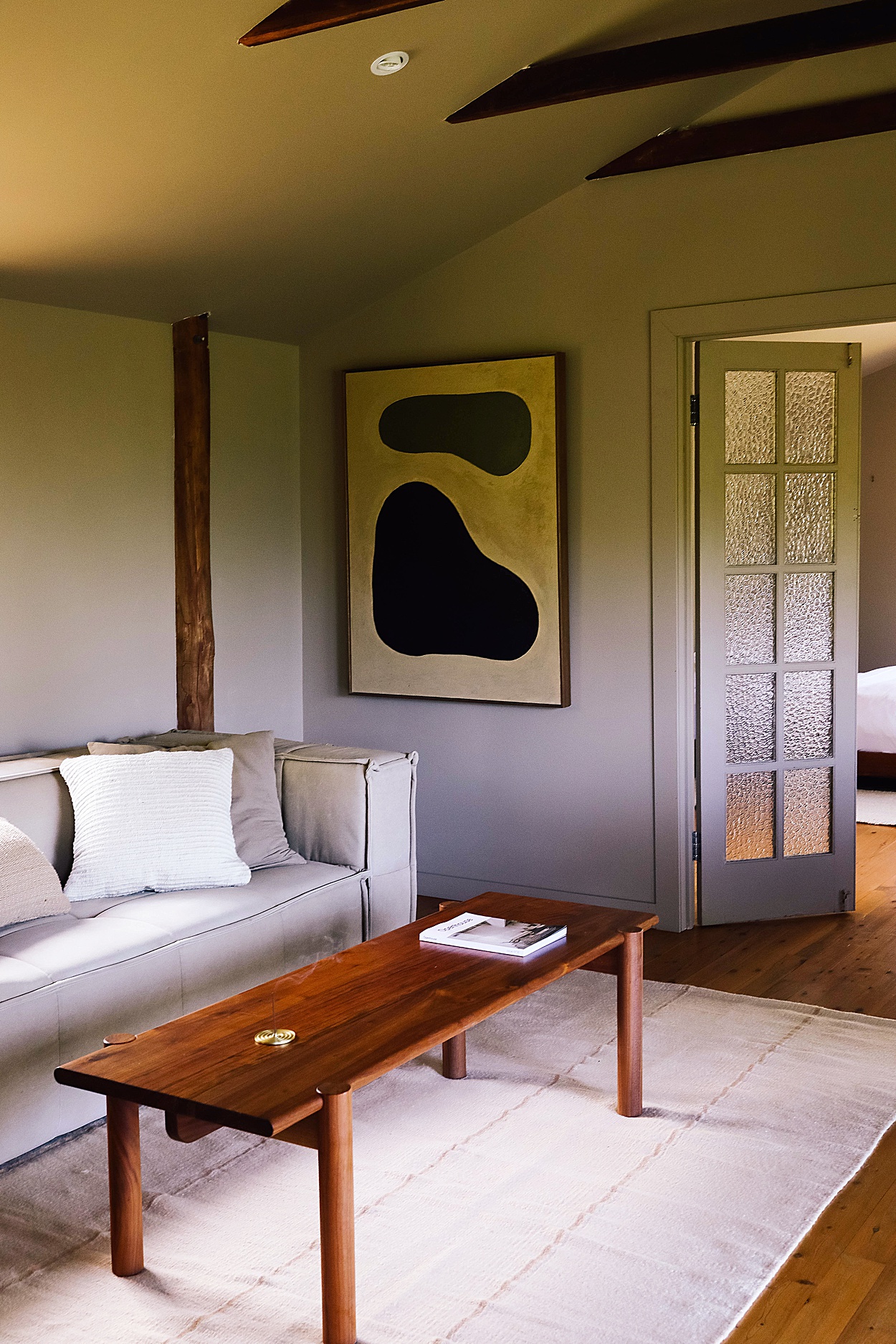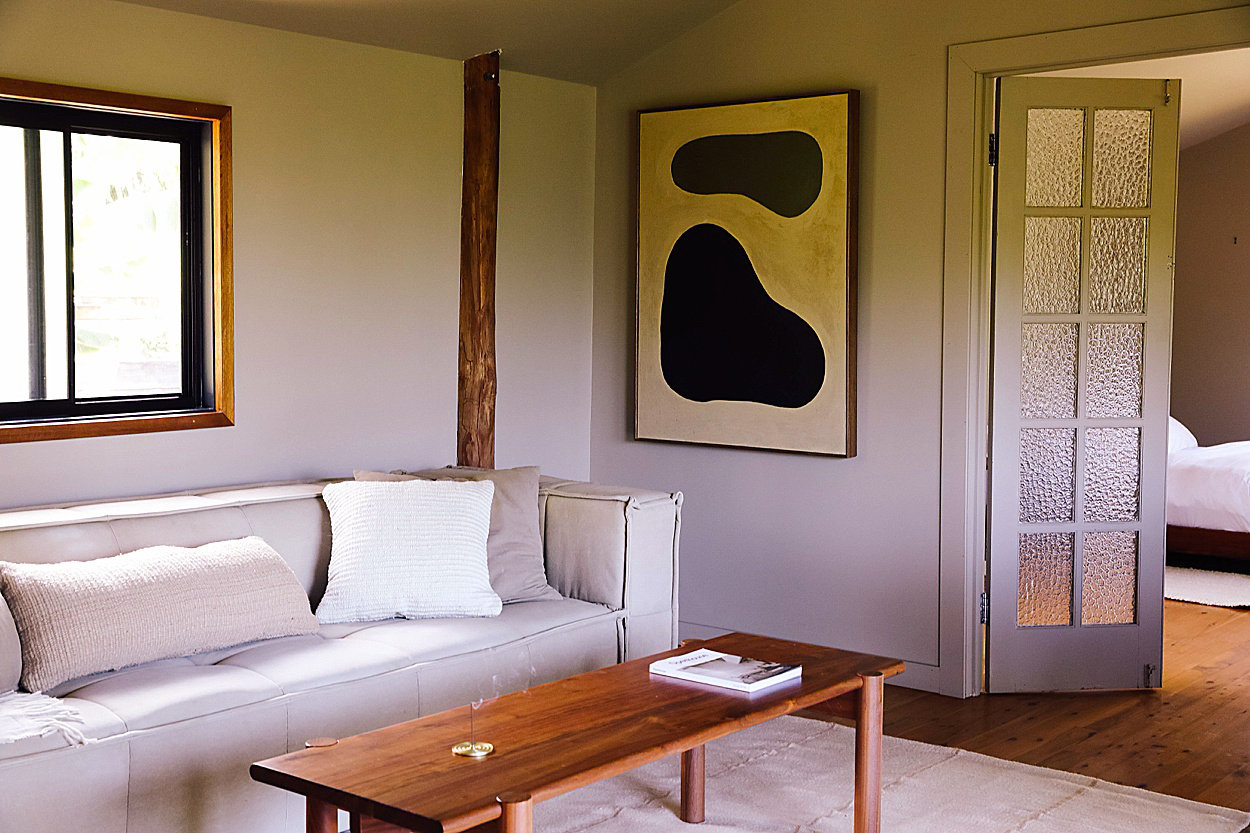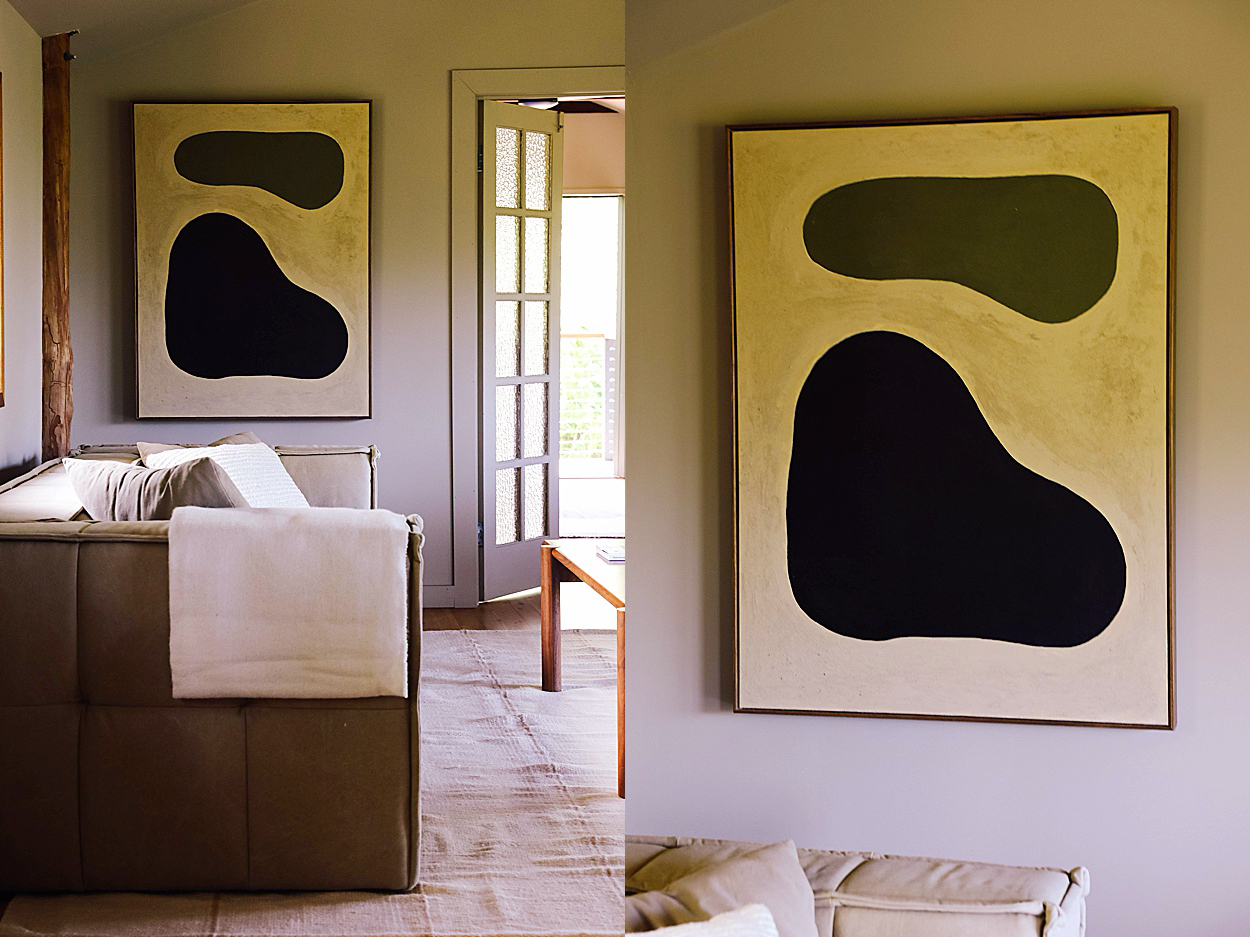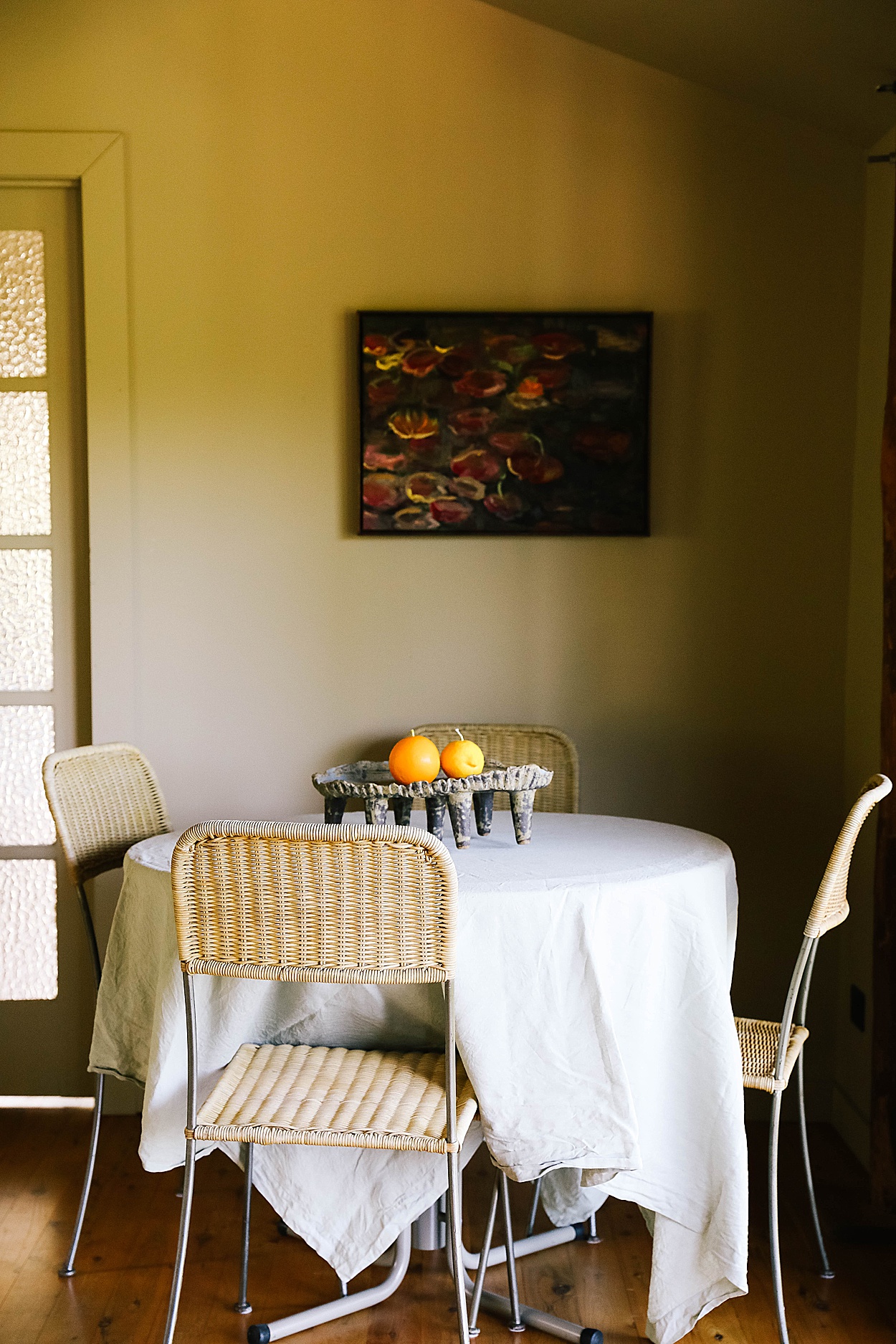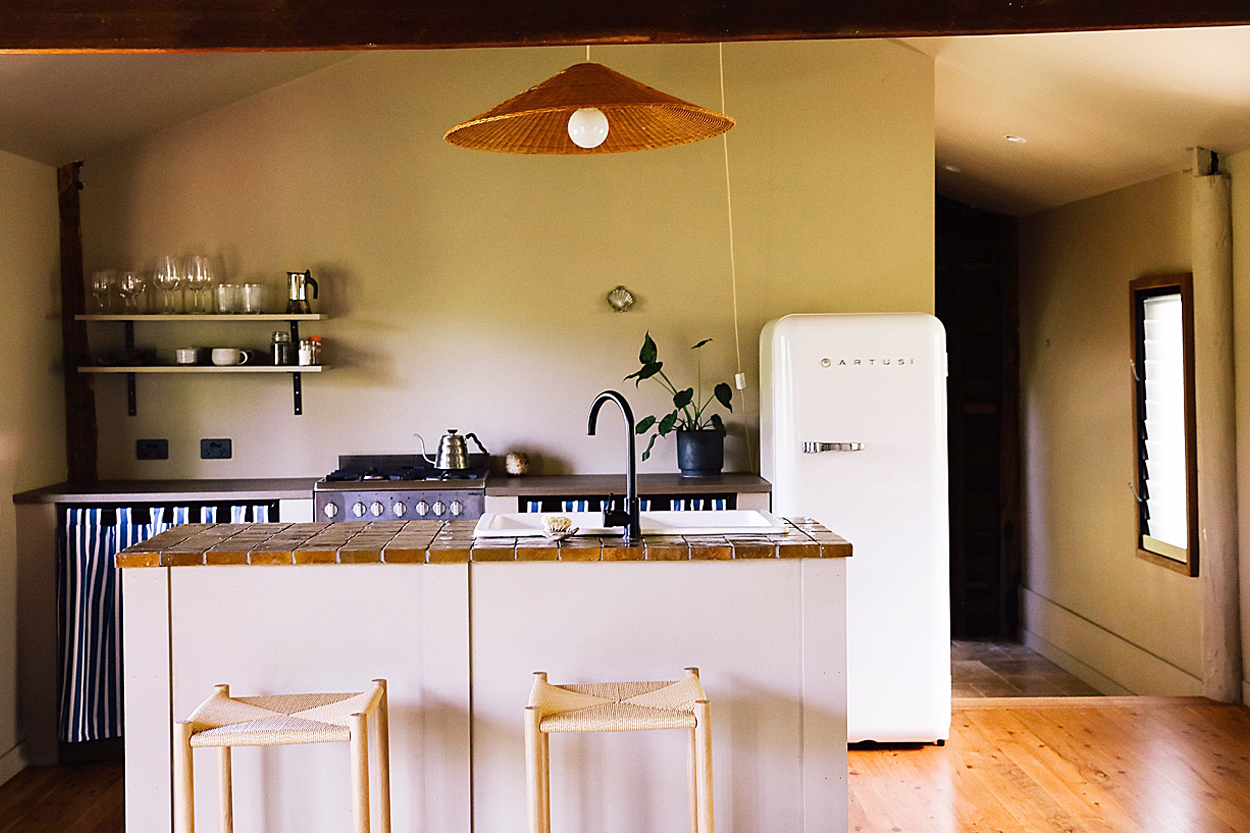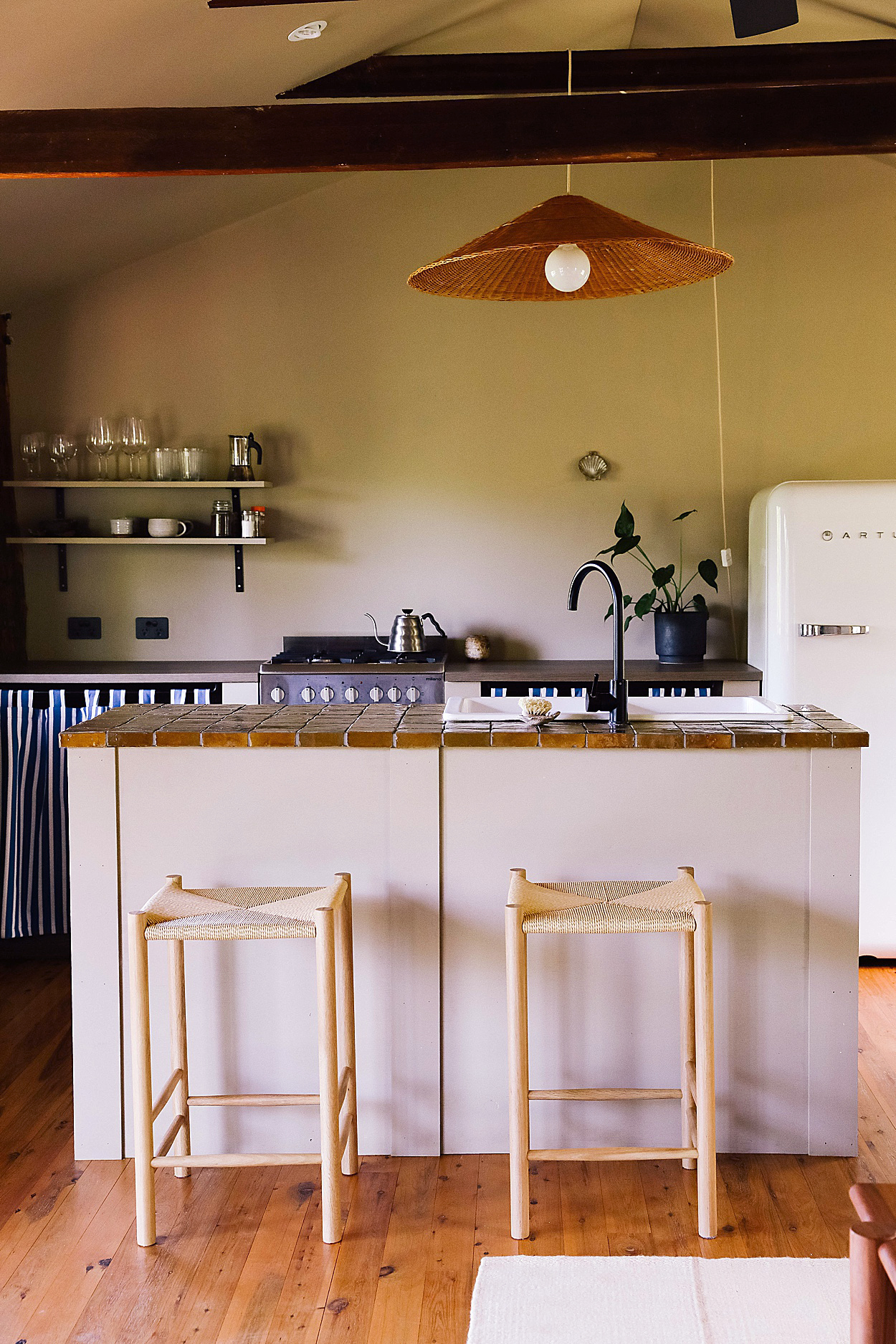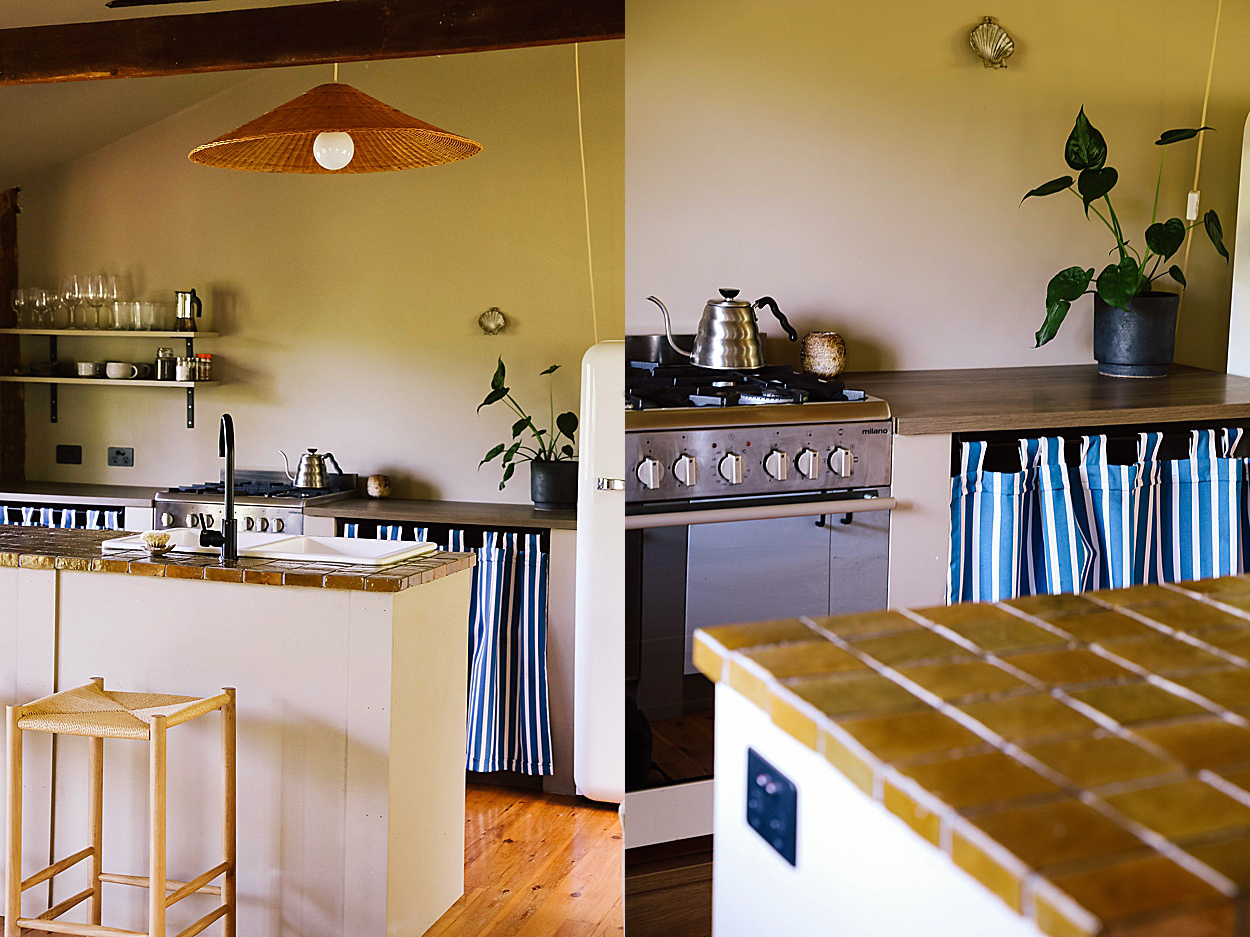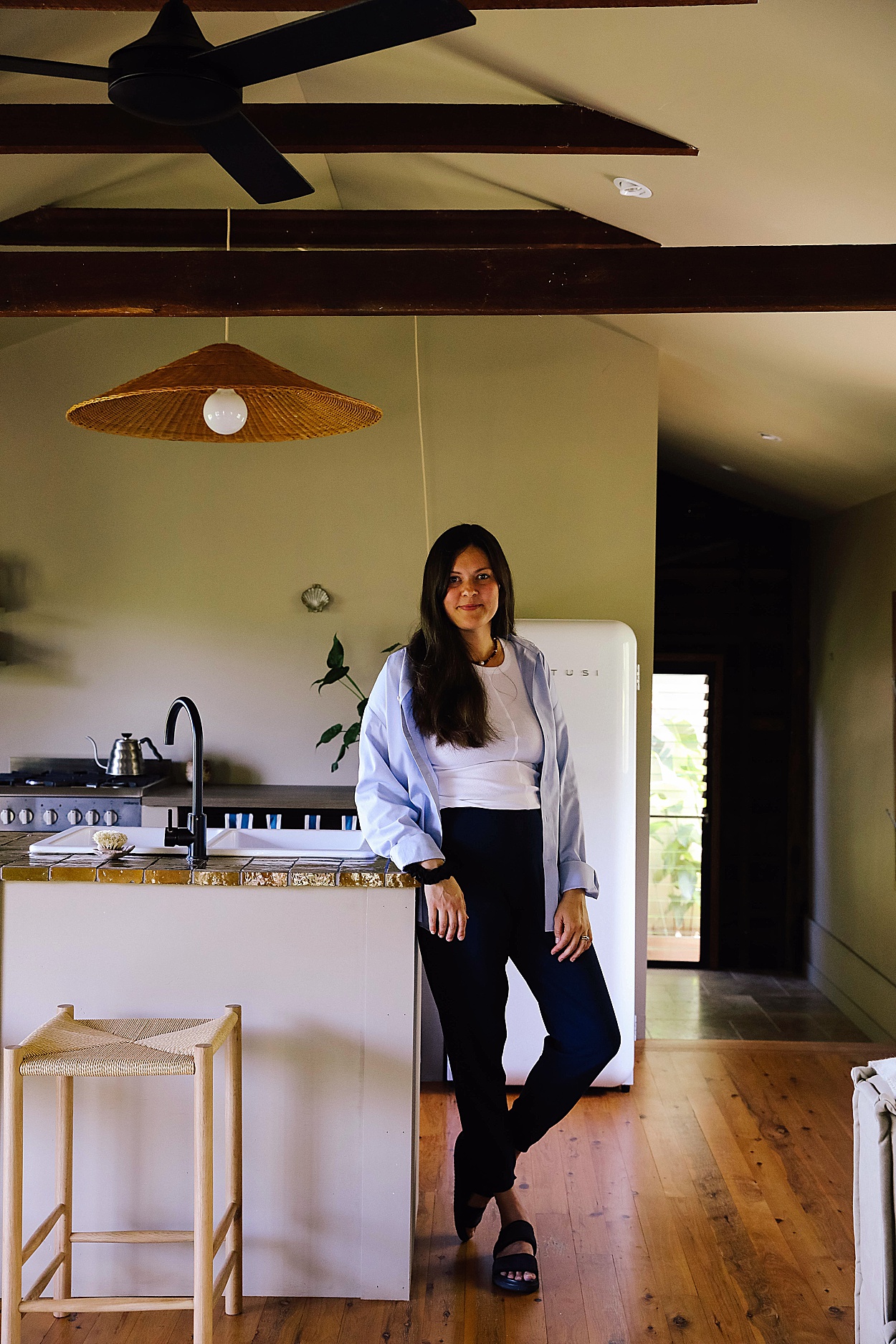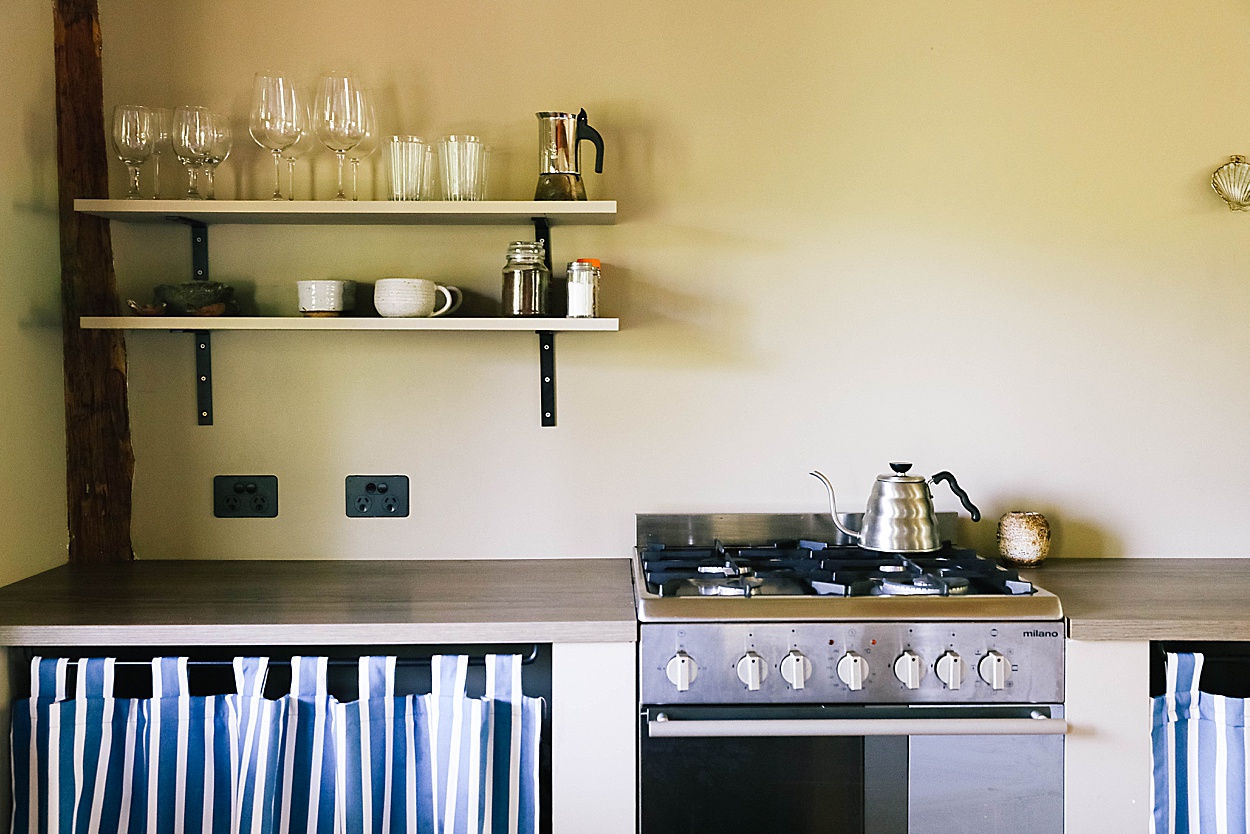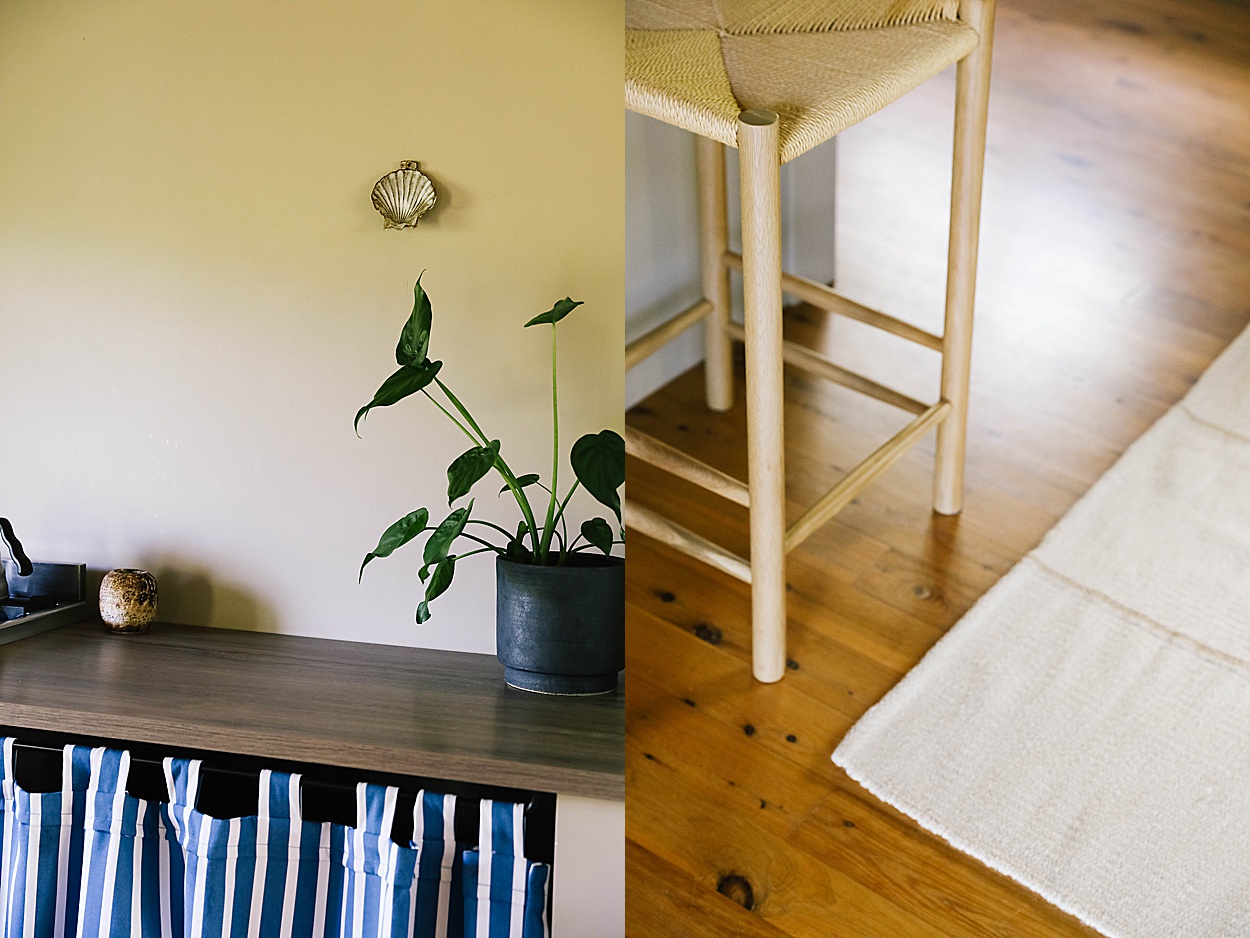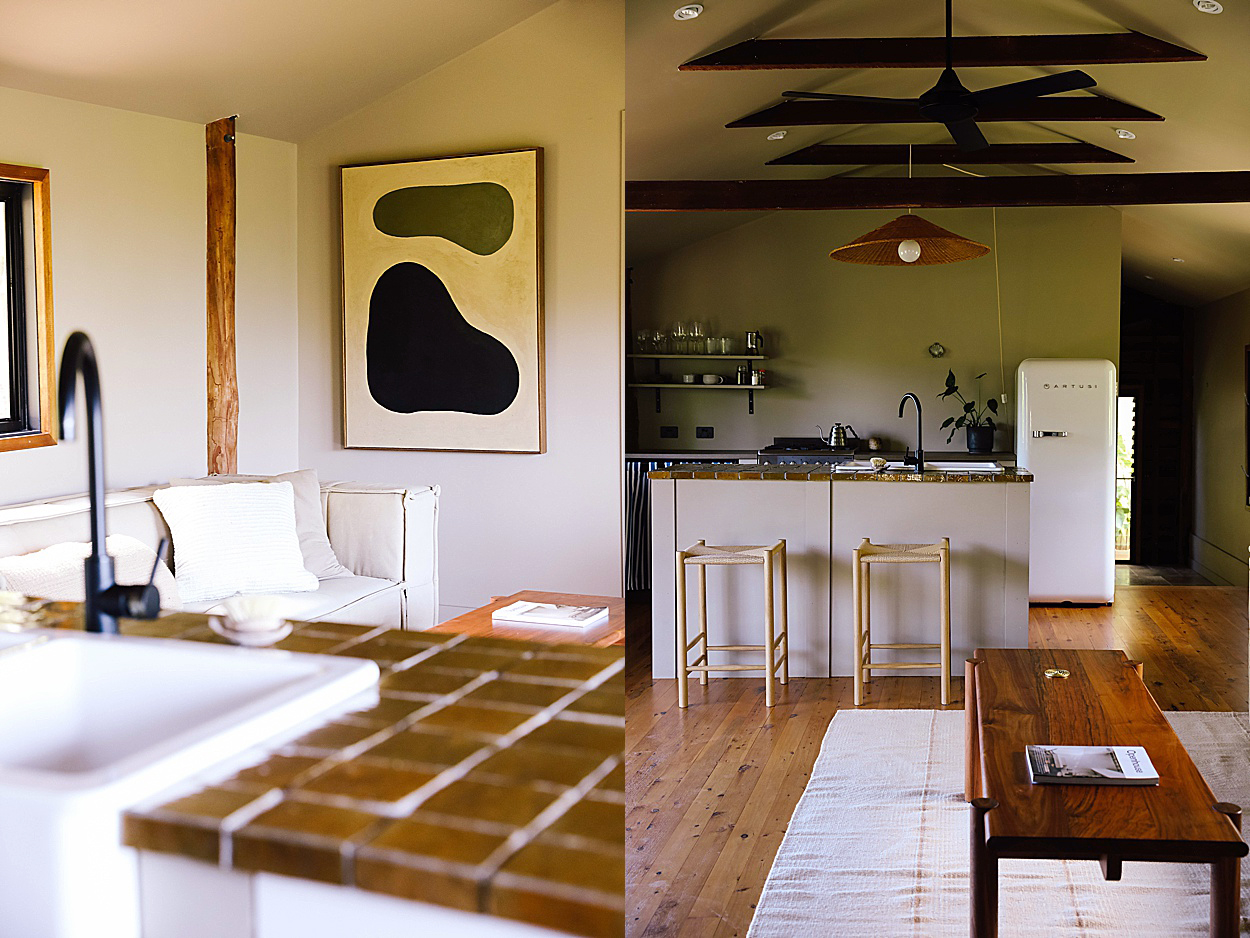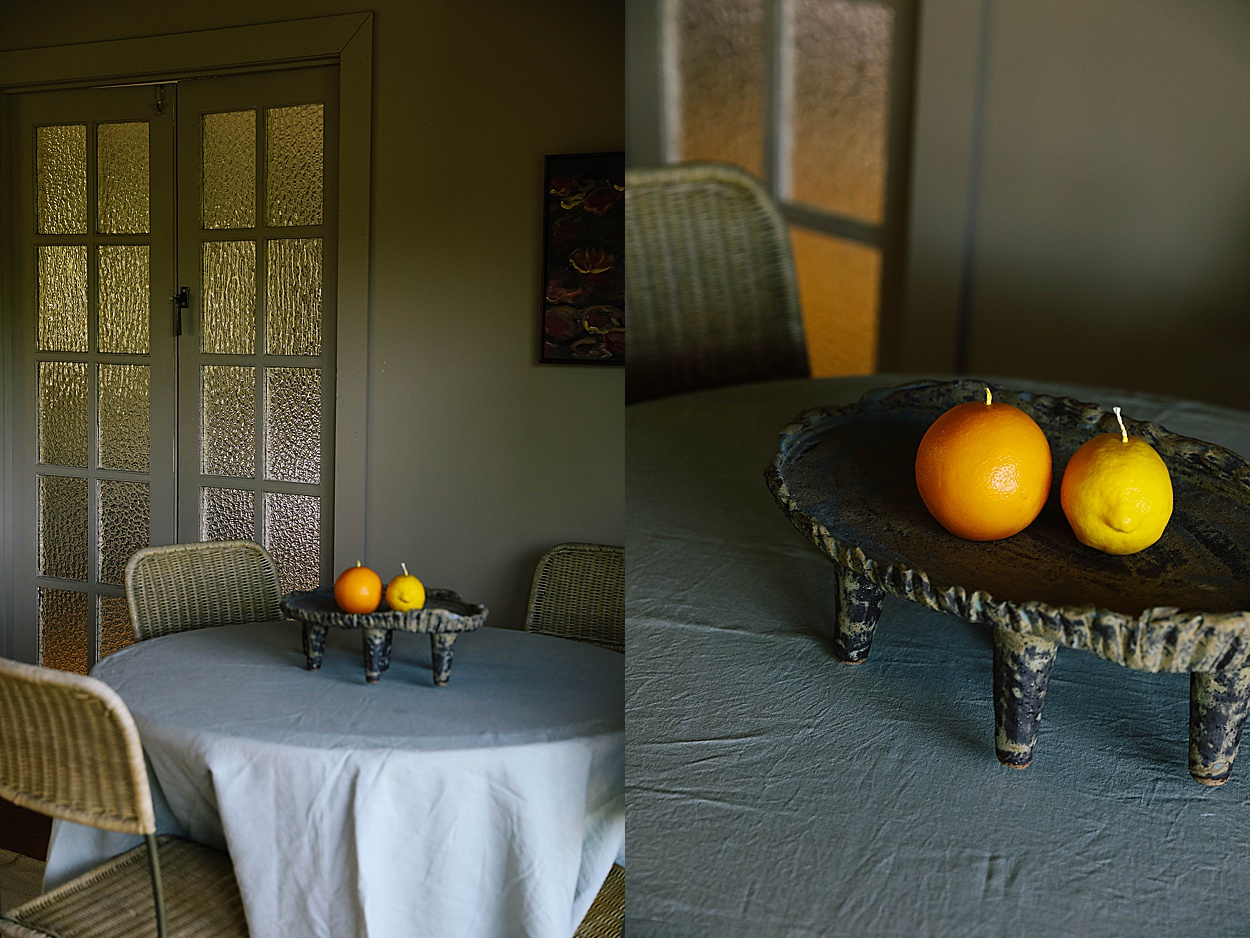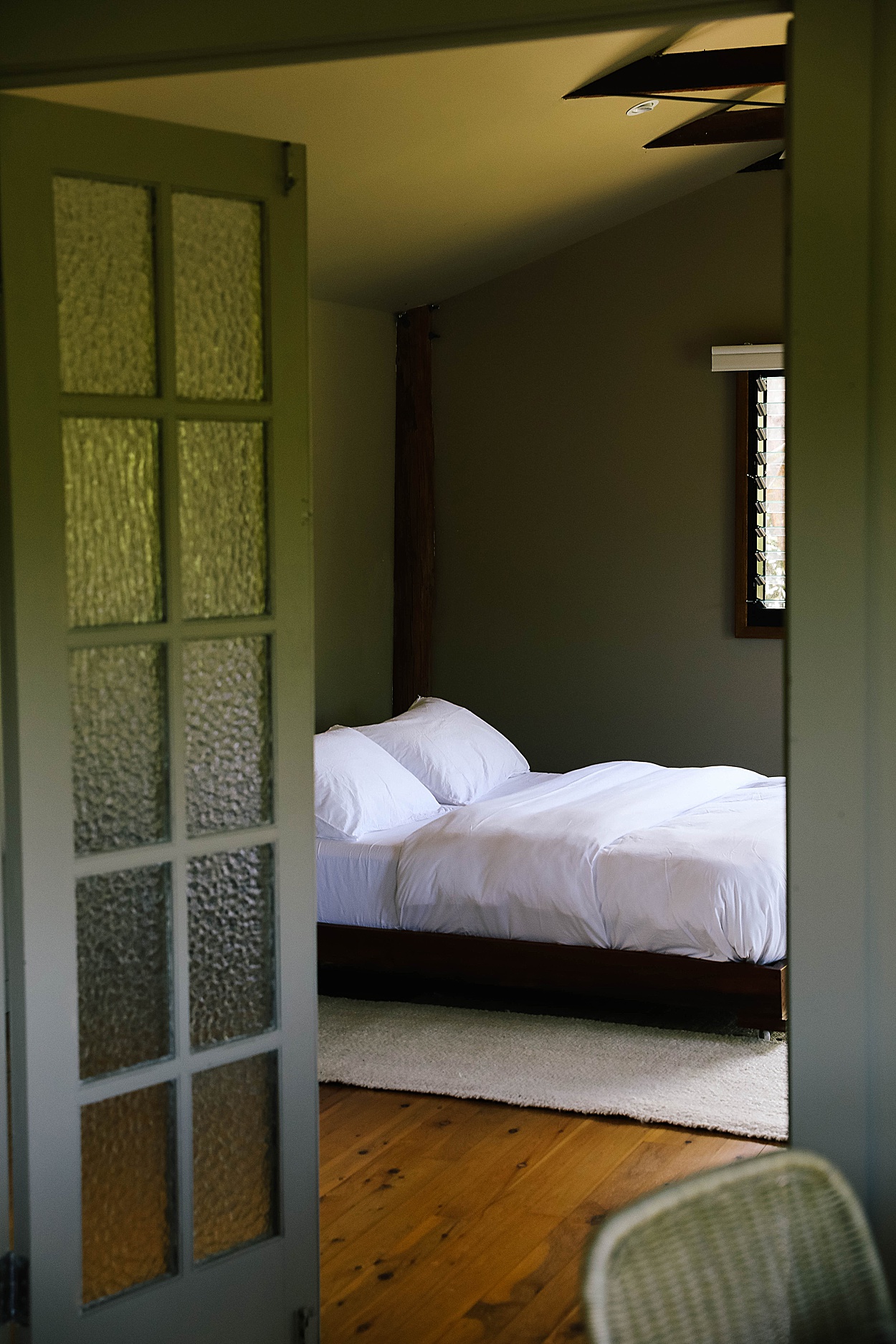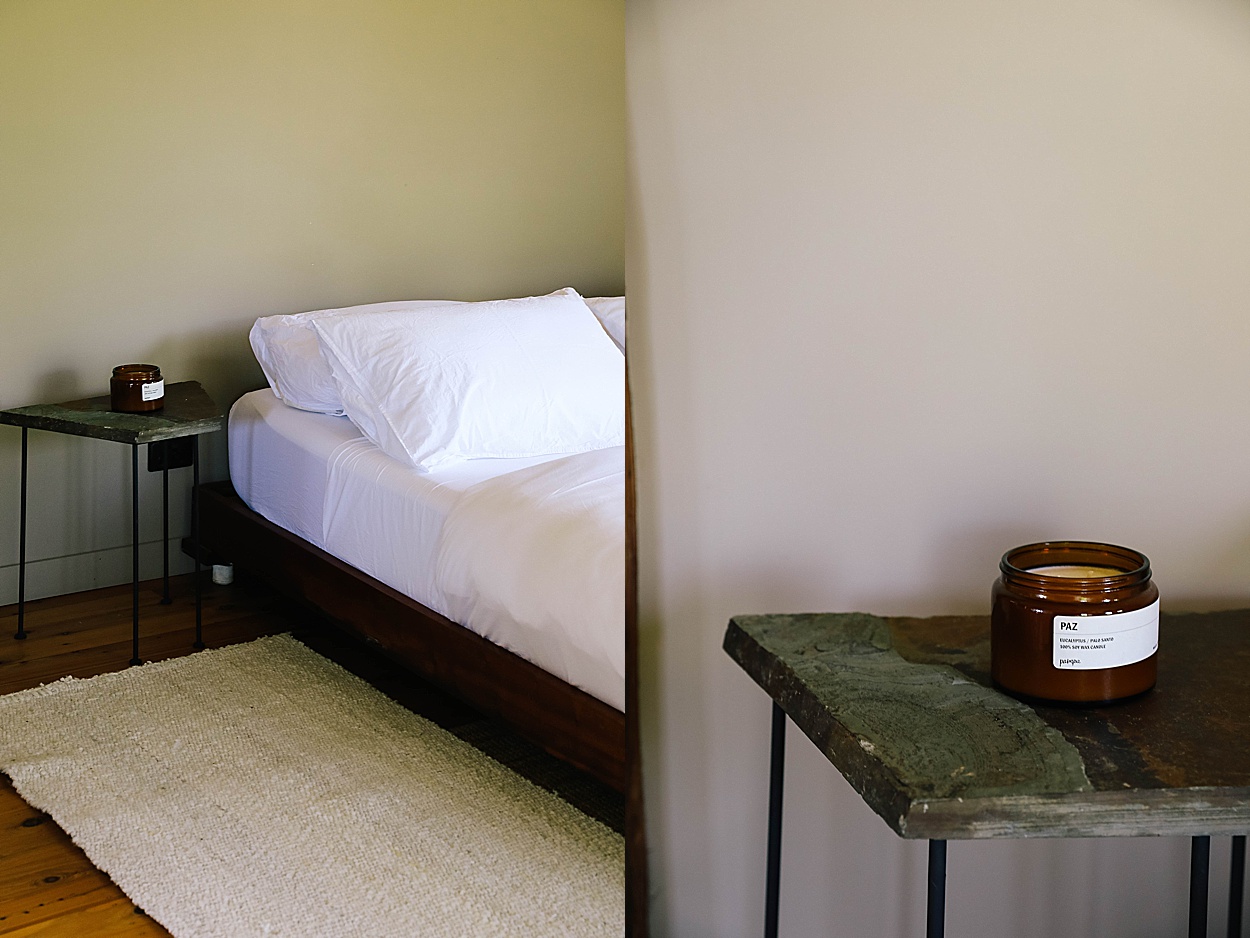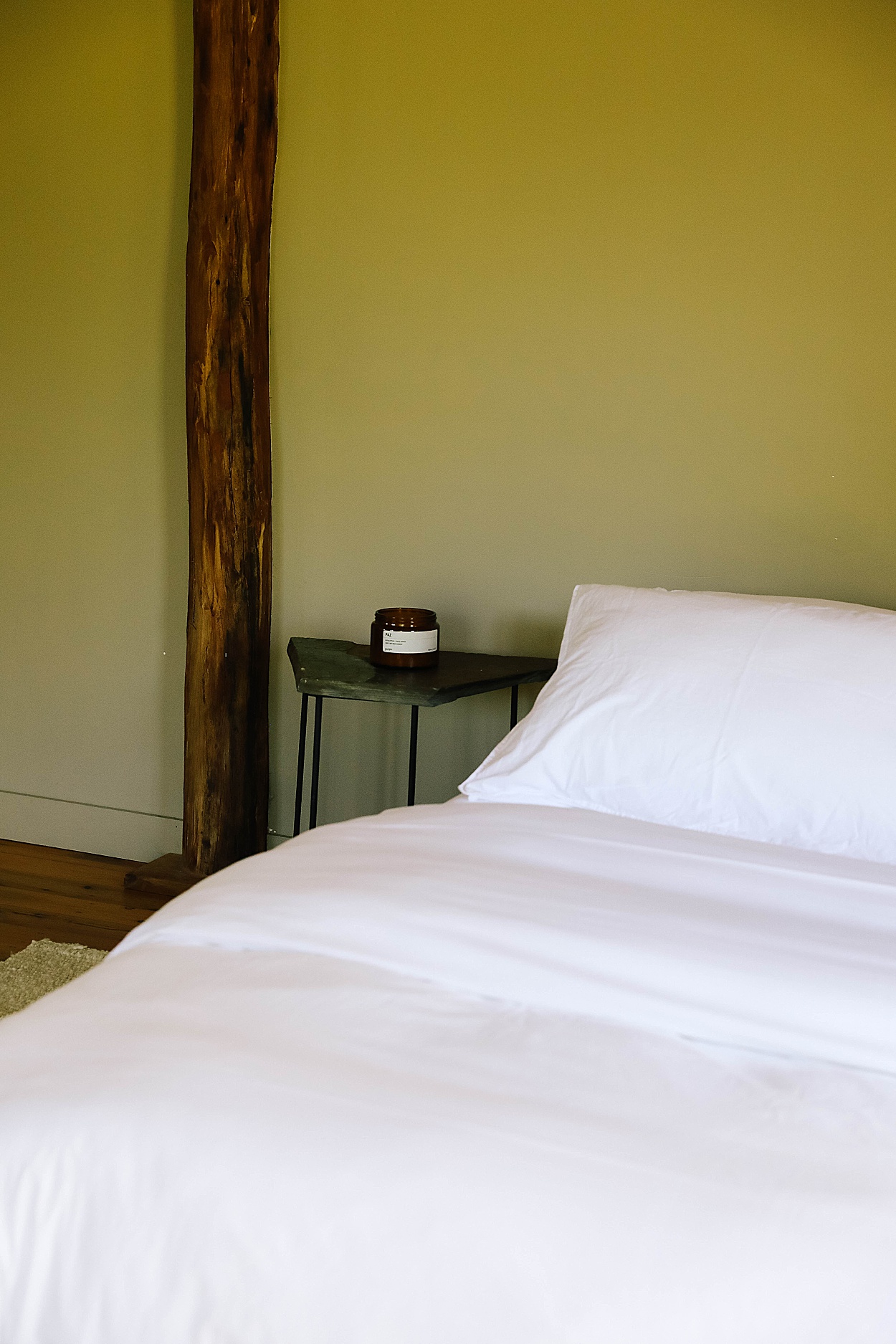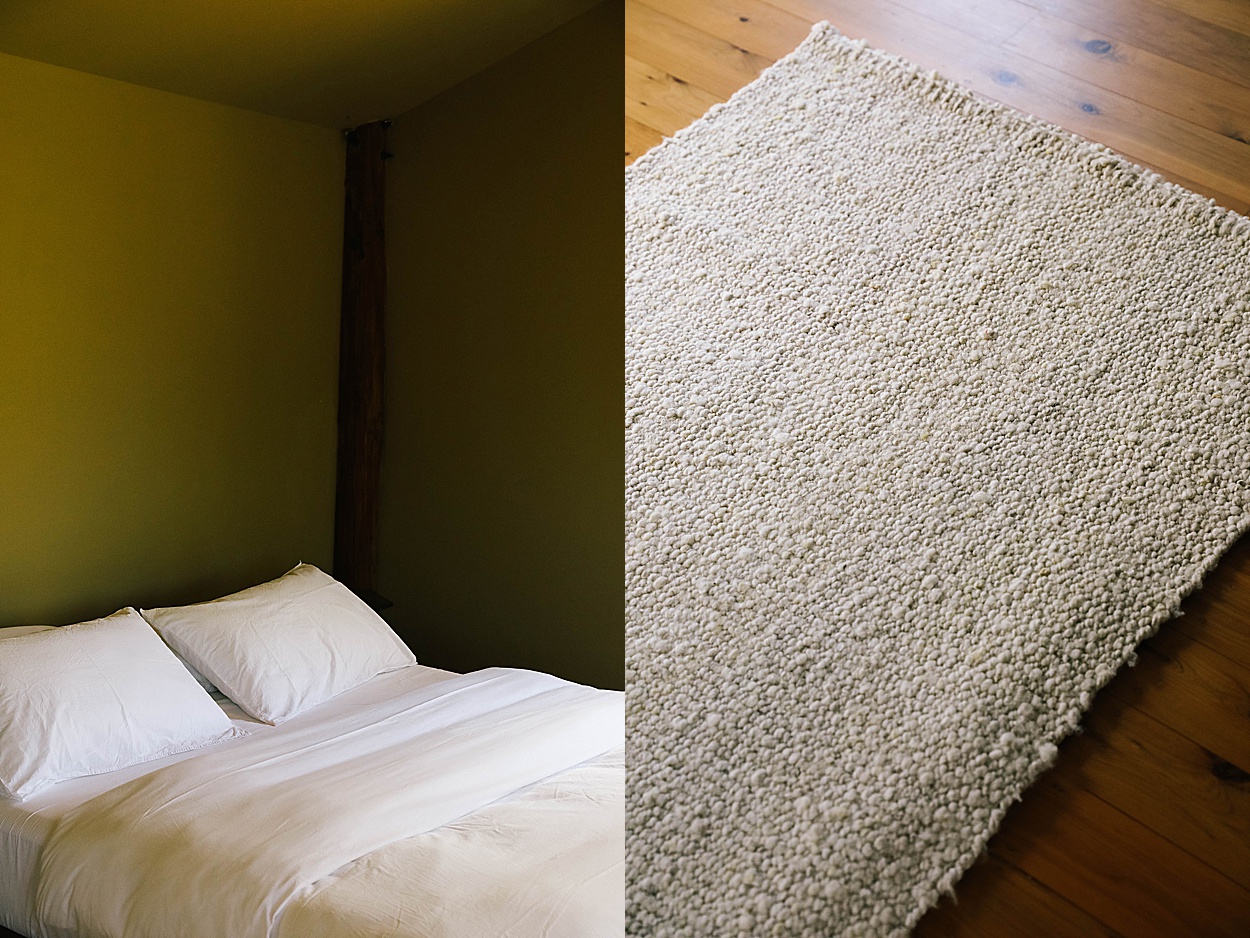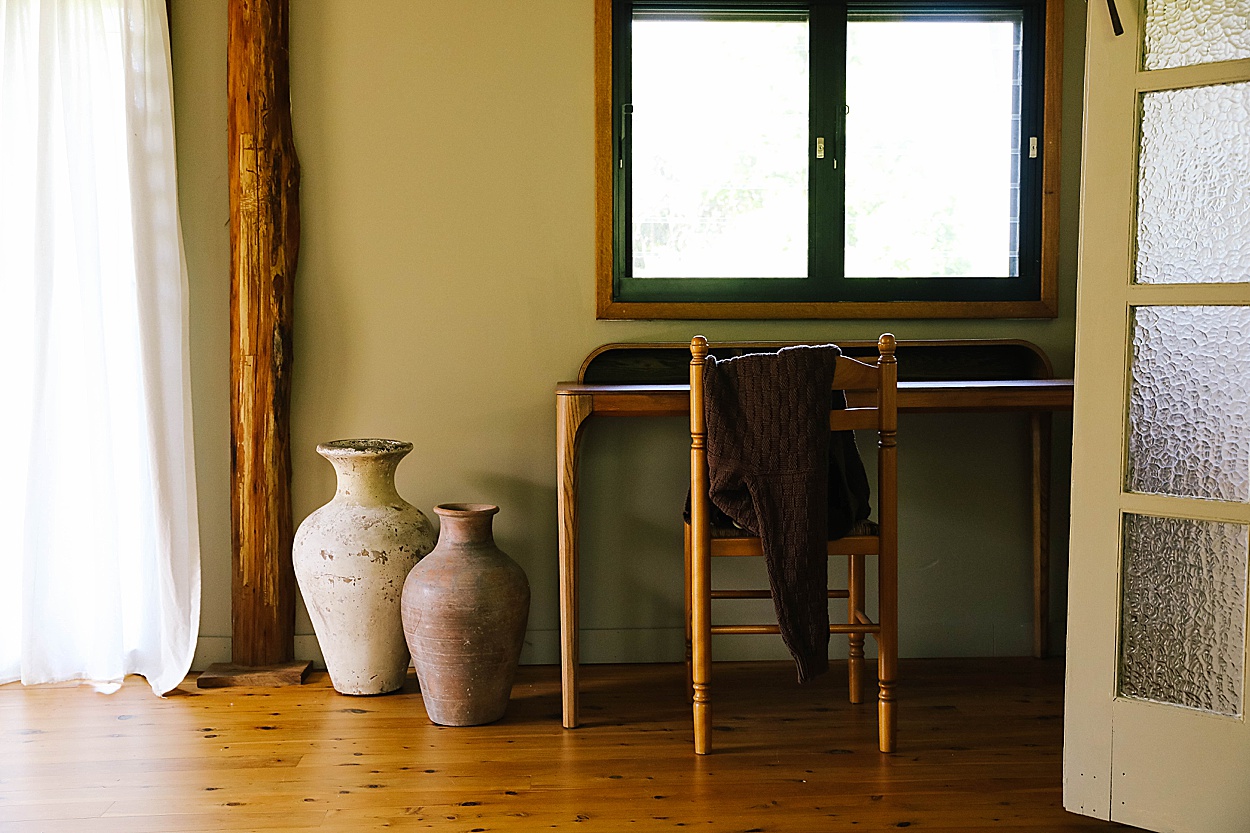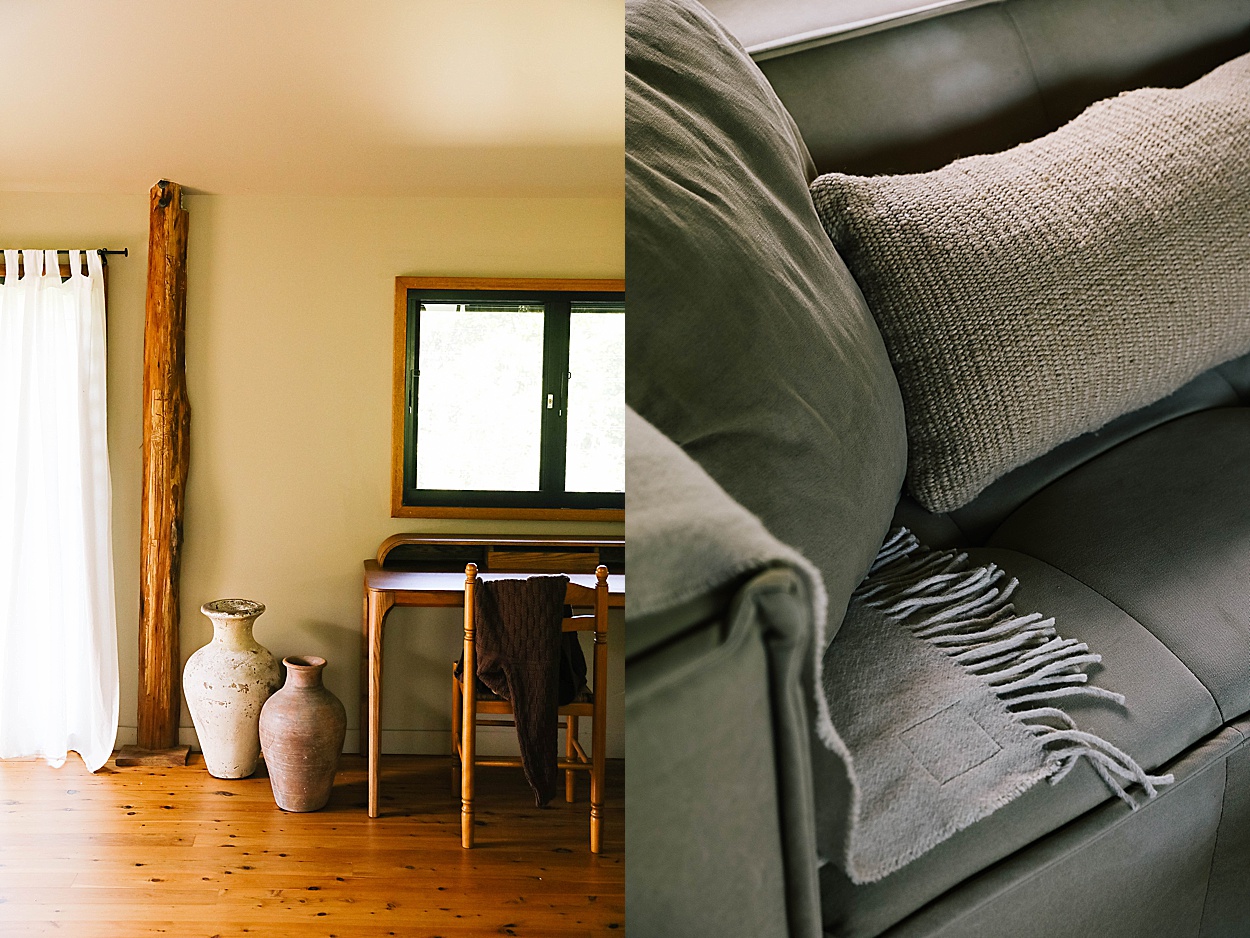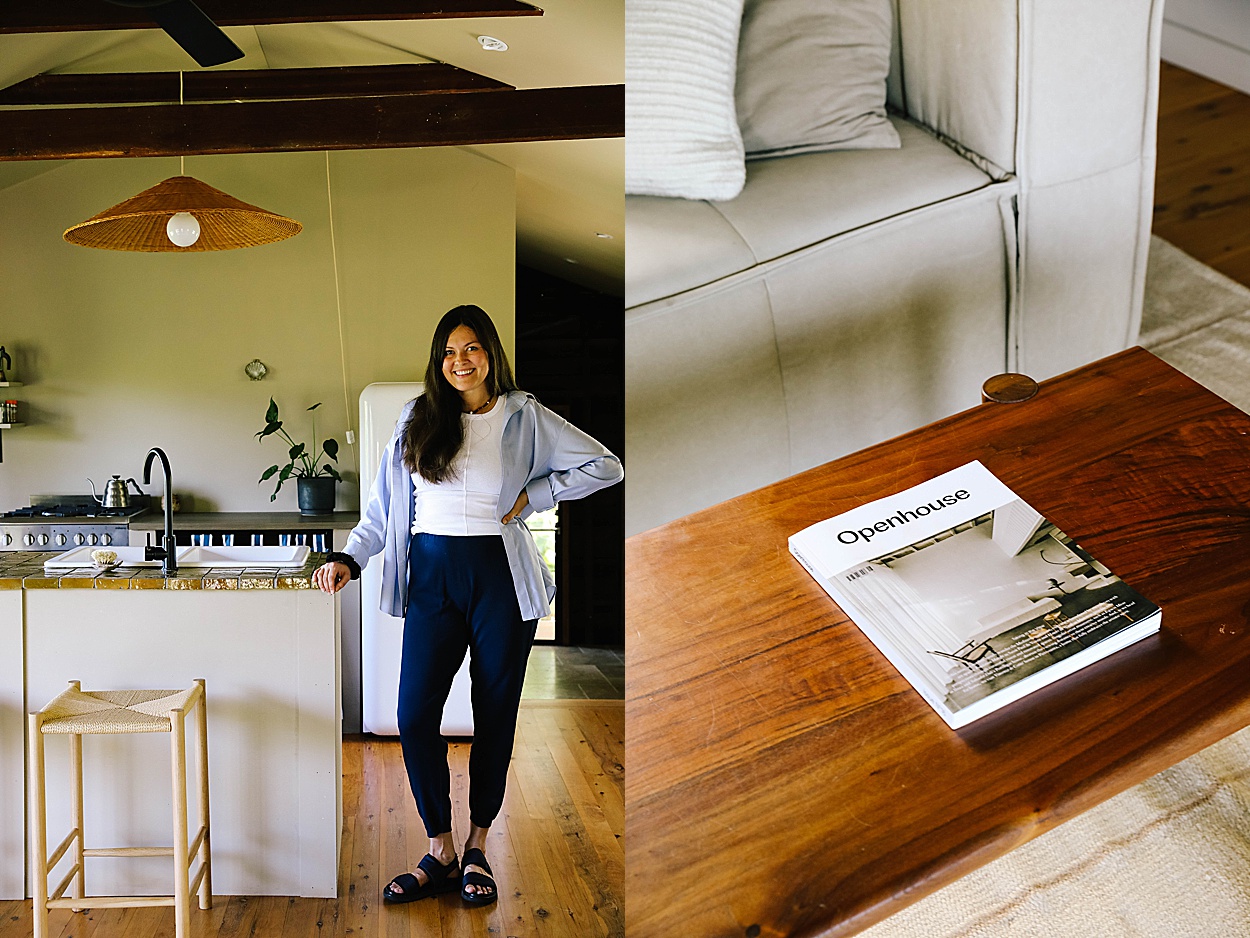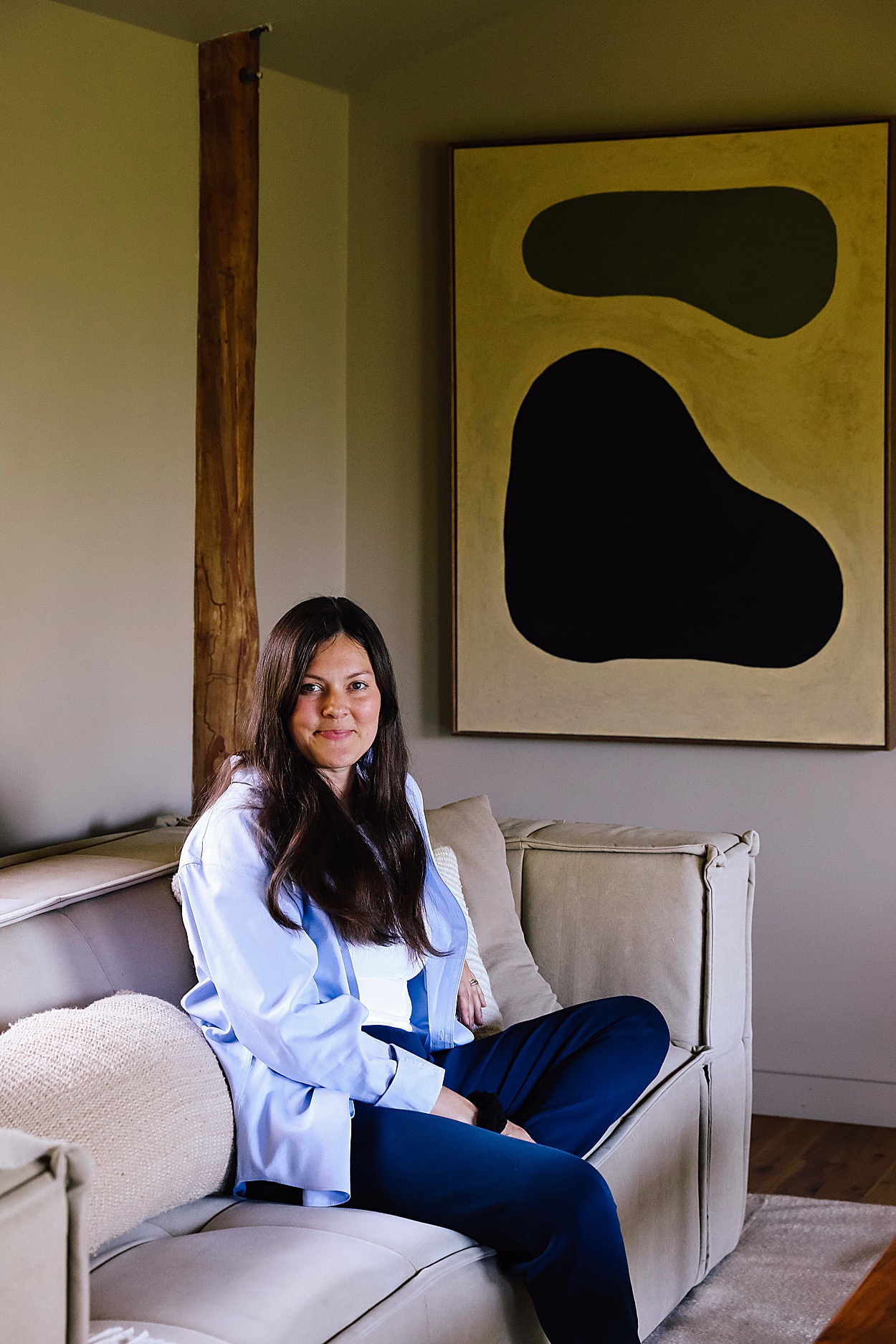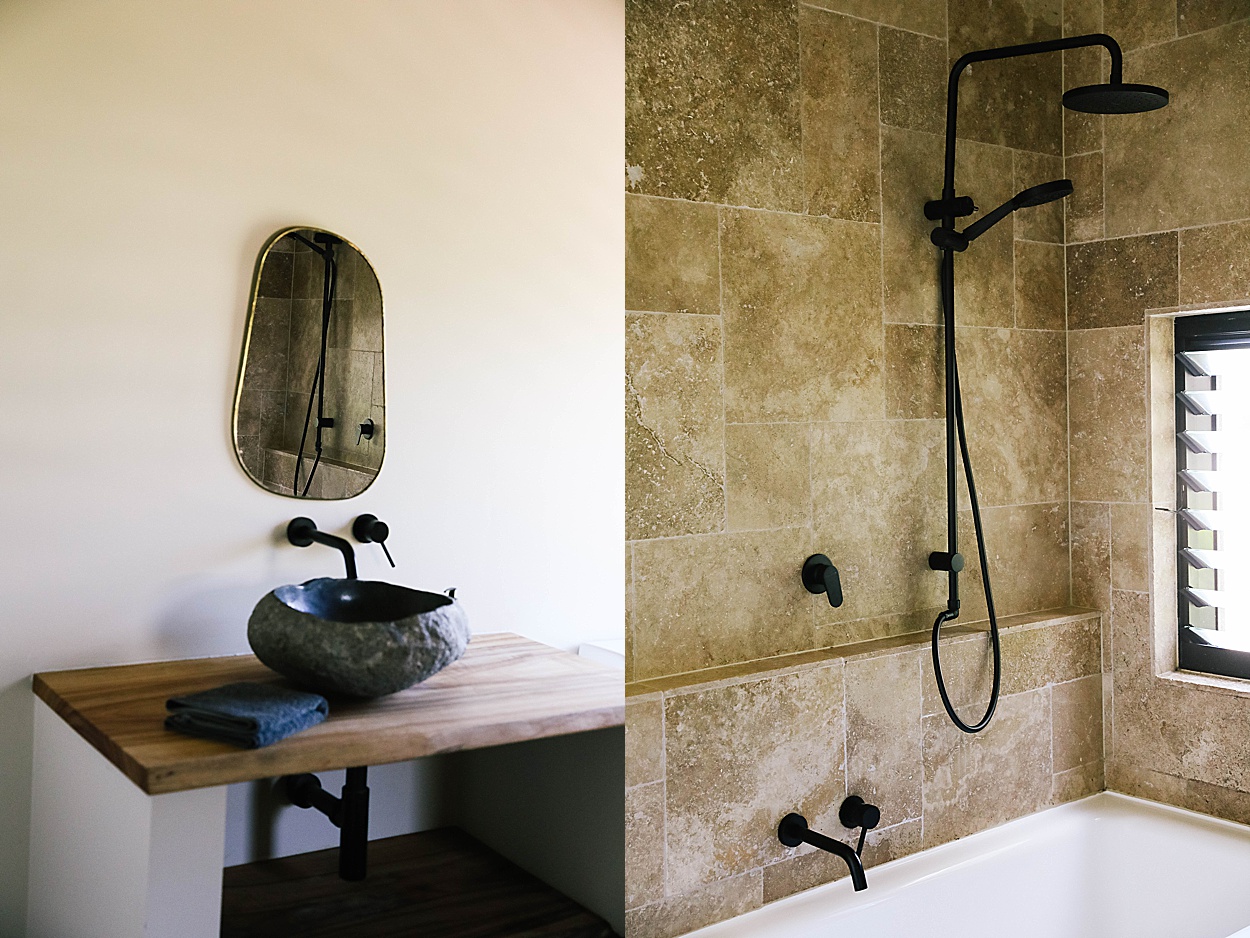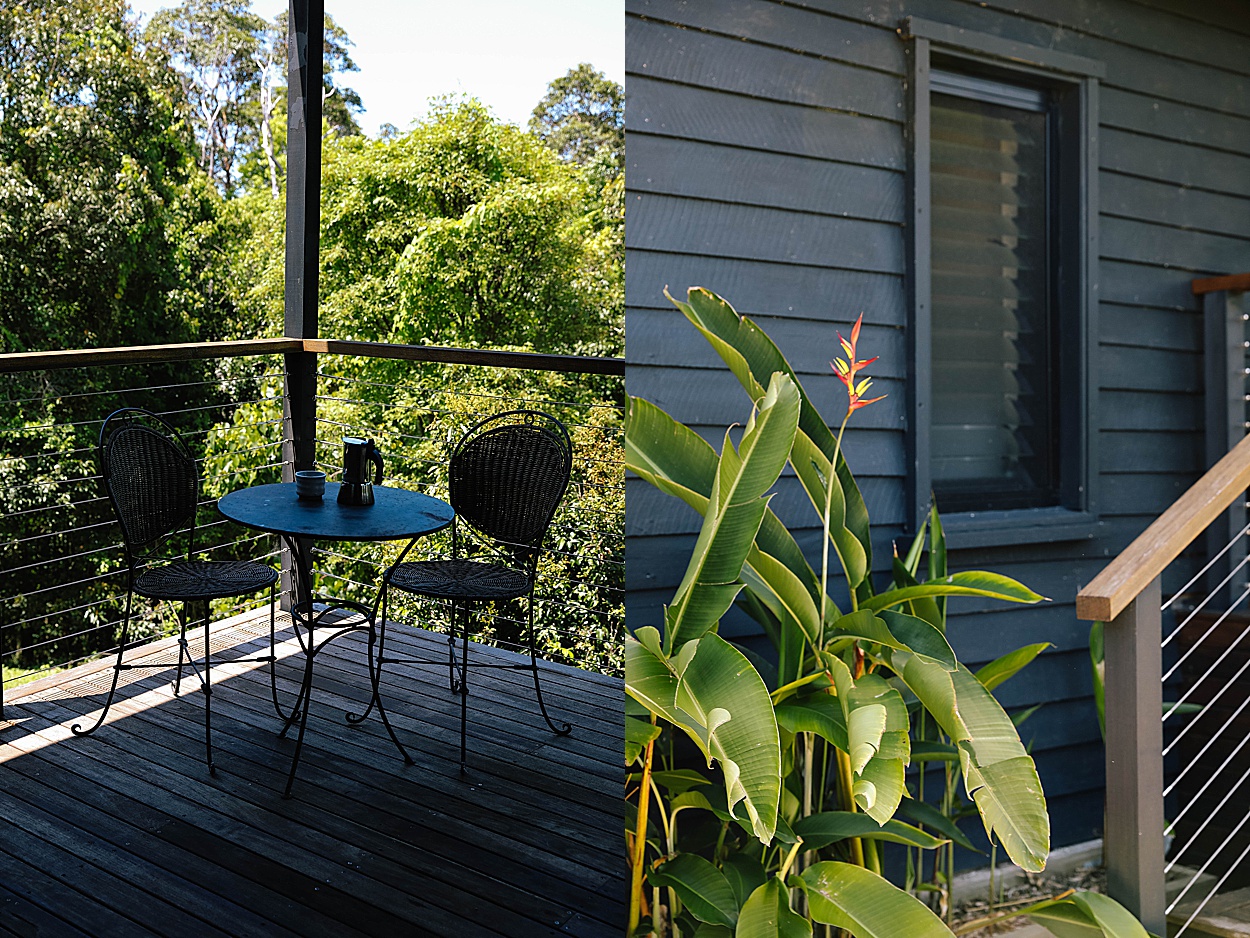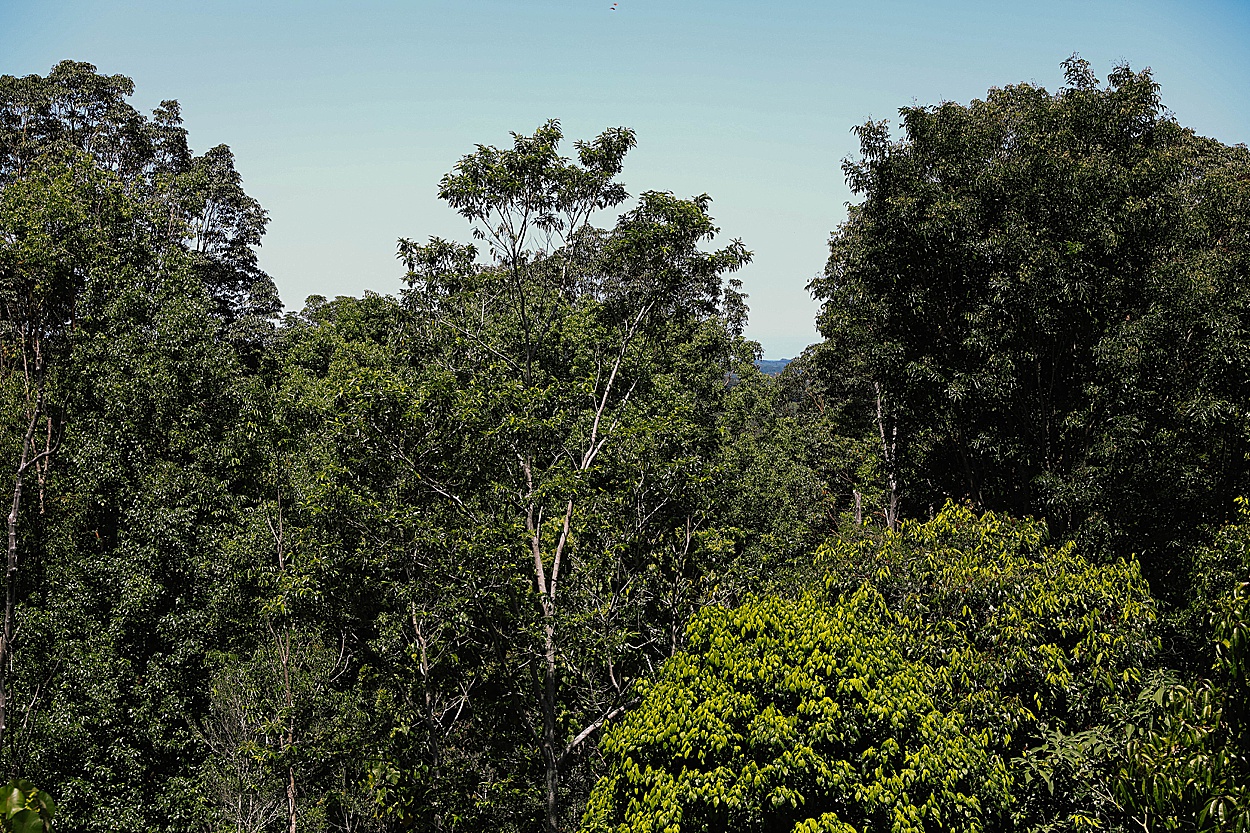 All images & words are copyright of Pampa, for any kind of use please contact us at hello@pampa.com.au for permission.