It feels quite special to be featuring Holly McCauley on our Mi Casa series this week, since Holly was the stylist on our very first Pampa photoshoot! She was also one of the first people we met who lived in this bright corner of the world, and her overall style and aesthetic has always inspired us. We particularly love how she is unafraid of colour and risk taking in her work as both a graphic designer and stylist – and you can see this too in the small home she shares with partner, Nich and two-year old daughter Della in Bangalow.
Thoughtfully laid-out and dotted with artworks by friends, Holly's home was a labour of love to transform. Now, with its concrete floor, plywood accents and white walls, it's an exercise in ease that's perfect for the family's lifestyle.
SHOP THE LOOK
1/ Etnico Rug #1181  2/ Pampa Casa Print #22  3/ Sol Incense Burner  4/ Mini Monte Pom Pom Cushion #27  5/ Litoral Woven Bag #0379
How did you end up in the Byron Shire and where did the two of you meet?
I'm originally from Sydney and moved to Byron almost 10 years ago! Nich comes from Melbourne and we met at the Roadhouse in Byron. 
What was it that drew you to settle down in the small hinterland town of Bangalow?
We never sought out a home in Bangalow, although we did know we wanted to put down our roots in the Byron Shire. We stumbled across this little shack available for sale and brushed it off as it was in such bad condition! Turns out it was actually the only place in the region at the time that was within our budget, so we blindly jumped at the chance to own our first home. We could see it had potential and realised that the whole point of having your own home was to turn it into something special, this place was a blank (albeit overgrown and ugly!) canvas for us.
How would you describe the vibe of Bangalow? What are some of your favourite things about it?
Bangalow is a classic little country town. It's a bit old school, but we love it because it's really a gateway into the rainbow region, we are always exploring the Northern Rivers and having Bangalow as a base is really great. Our fave place in town is the pub!
Can you describe the look and feel of your home? 
It's a little shack! I'm not sure what category it falls into, but it's all US. Our favourite thing about the place is that people always comment that it's homely when they walk through the door. It's the perfect little summer hideaway, full of all our special things and memories.
You have a few Pampa pieces in your home, which is your favourite and why were you drawn to Pampa?
We love all of our Pampa rugs! Recently we bought the one in our living room using some of the money we were gifted on our wedding day. It's a piece that we love and imagine having in our home for many years to come. It's really warned up the house and our little girl, Della just loves playing 'camping' on it with all her teddies.
What's your inspiration for your home and who is your favourite artist?
Our place is constantly evolving, there's no real inspiration for it – we've just gone with the flow. At only 60 Square metres, it's pretty small so we are very thoughtful with what we bring into our home. We don't want the place to look like a magazine spread, it's all just us and the things that we love. The place is full of art, we actually don't have much space left on the walls for any more pieces! We have pieces from Ozzie Wright, Ed Templeton, Kara Rosenlund, a Ken Done print, a few artworks by our friend Jordana Henry and Jesse Dolman. We also have a new piece by local young artist Darcy McCrae, who's solo show we hosted at the gallery Jordana and I co-own, called Yeah, Nice.
What do you and your partner do for work?
Nich recently started his apprenticeship in cabinetry after years of working in the fashion industry, a huge, but very welcome change for him. I am a freelance graphic designer, mum and I co-run a gallery with Jordana Henry.
What keeps you grounded and happy? 
Family time and ocean swims, always.
How would you describe your approach to parenting?
One day at a time and knowing that every little thing is gonna be alright! We are a mix of strict and loose – so not sure what you'd call that! We want to instil good values and manners with Della but also let her know that life is about having fun.
What's next for you guys? 
Our next big project is welcoming a new baby in January!
Photography: Victoria Aguirre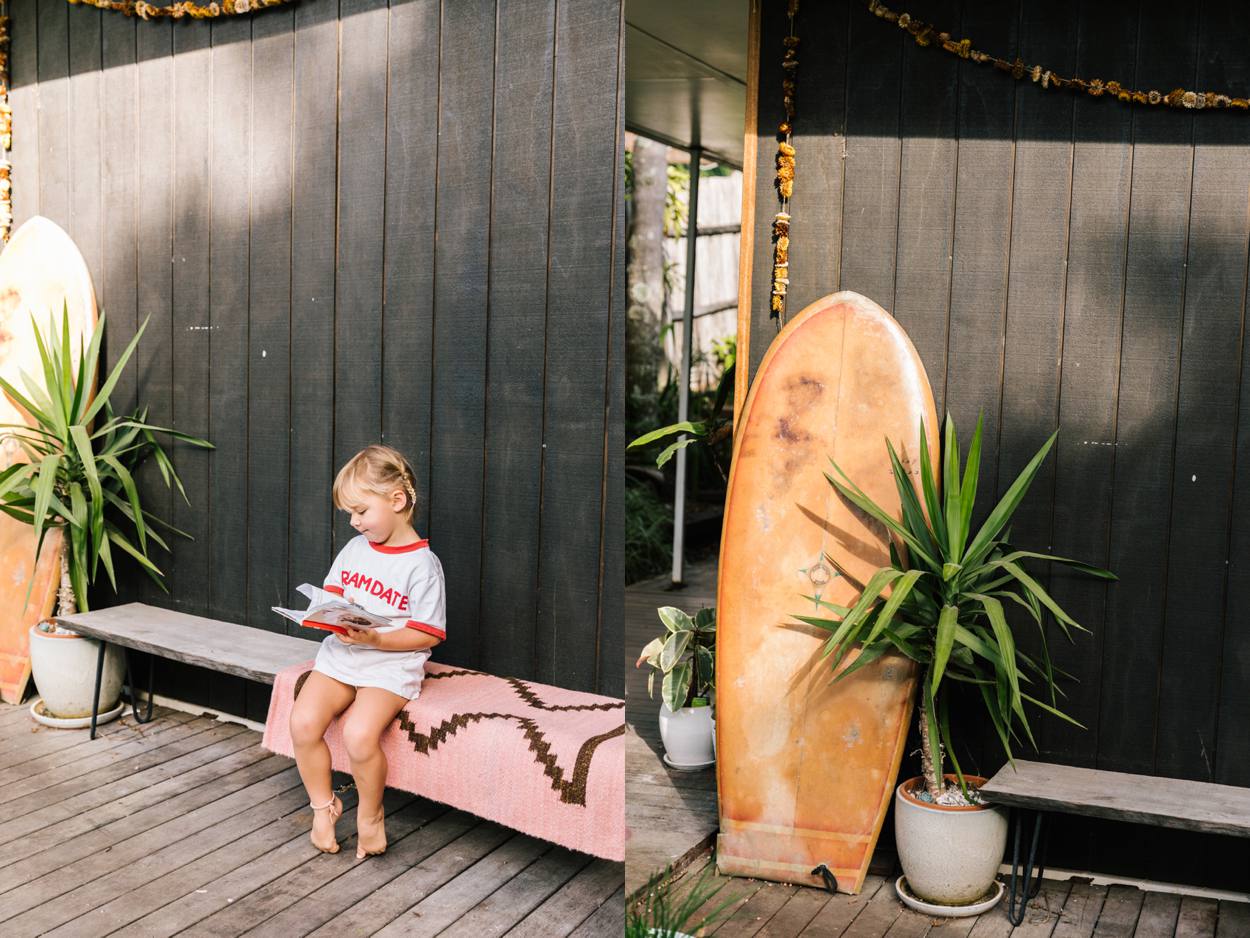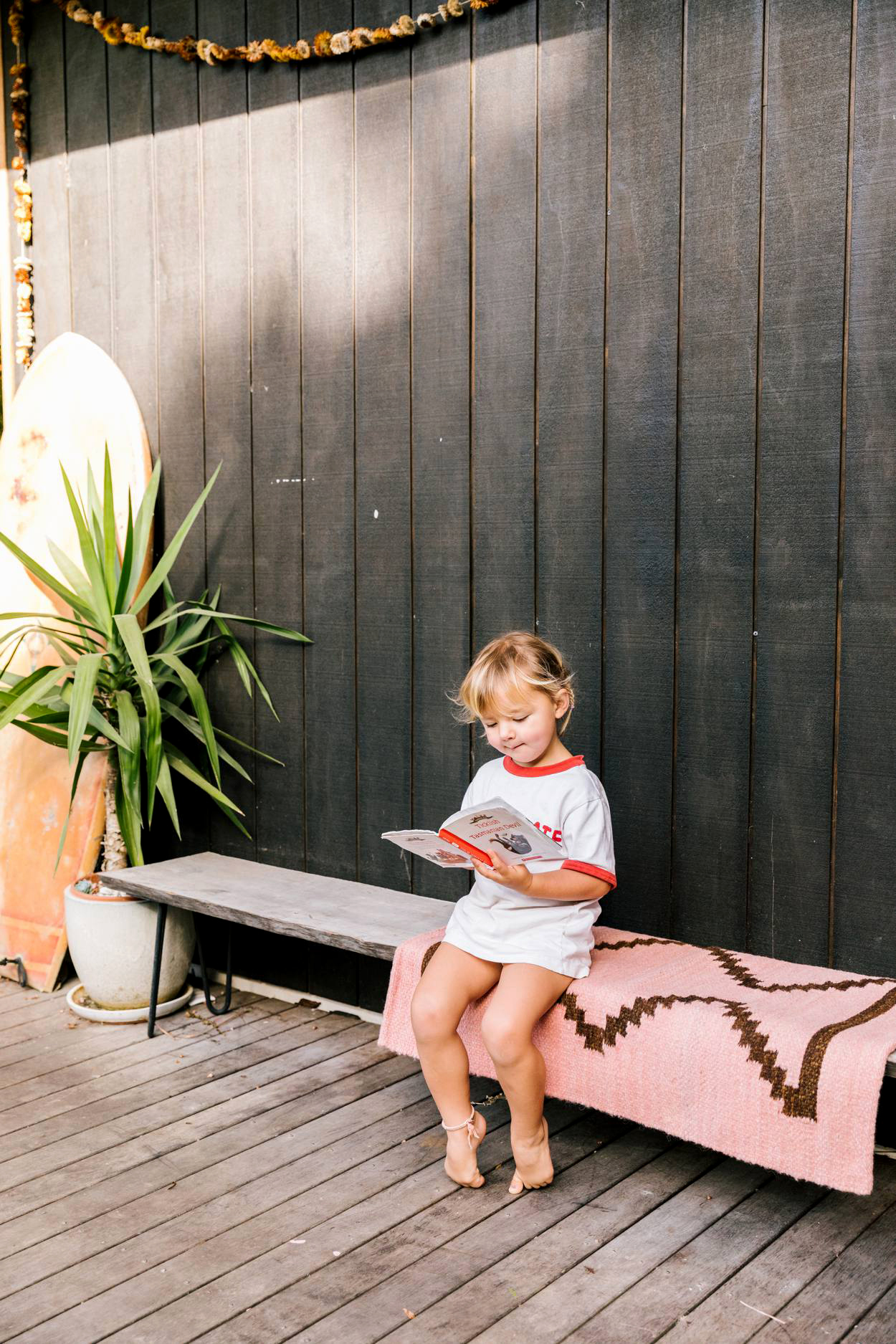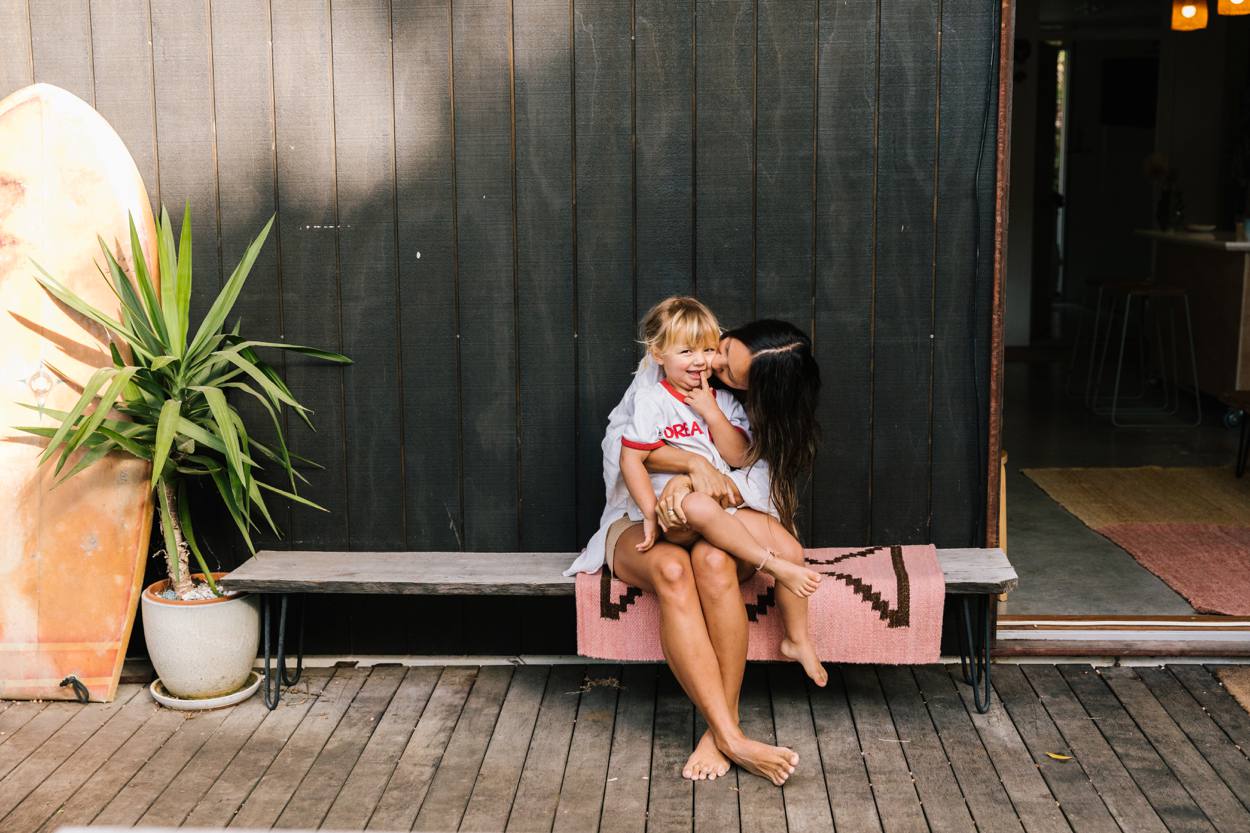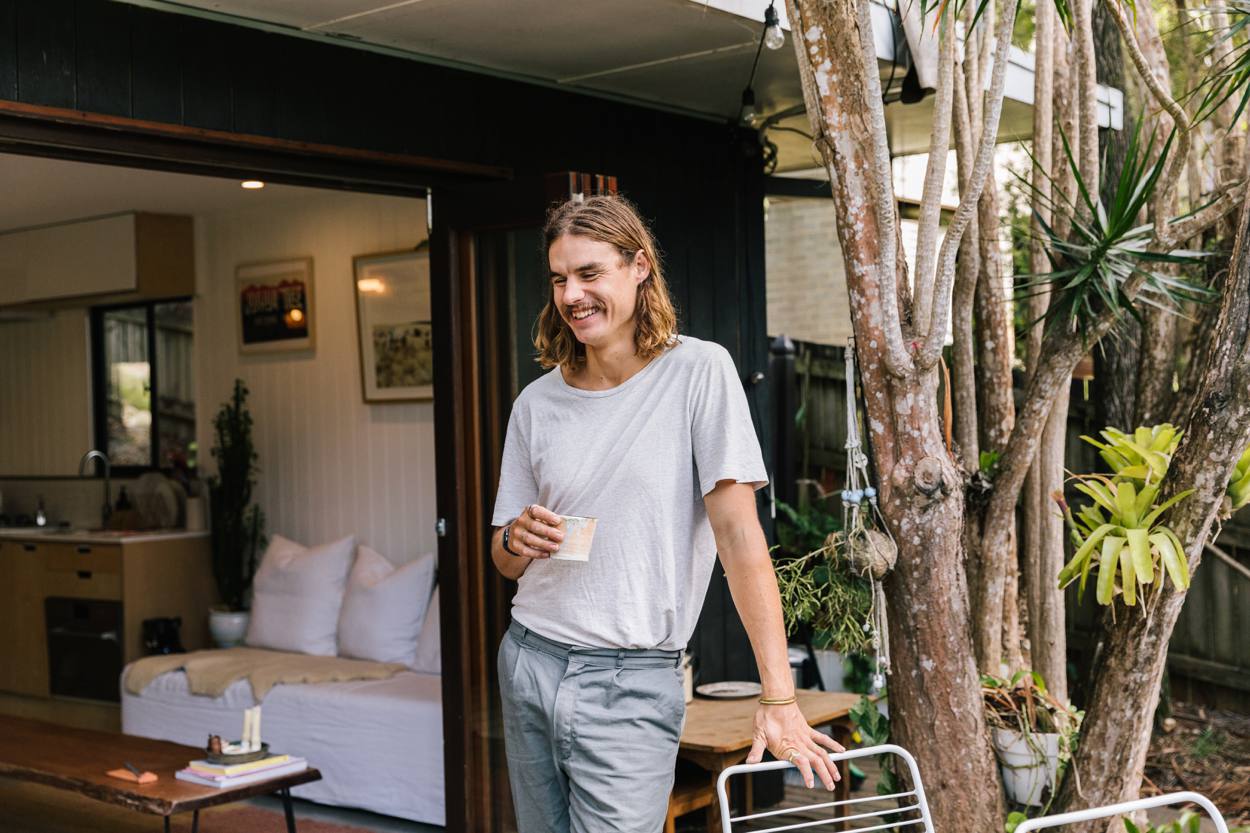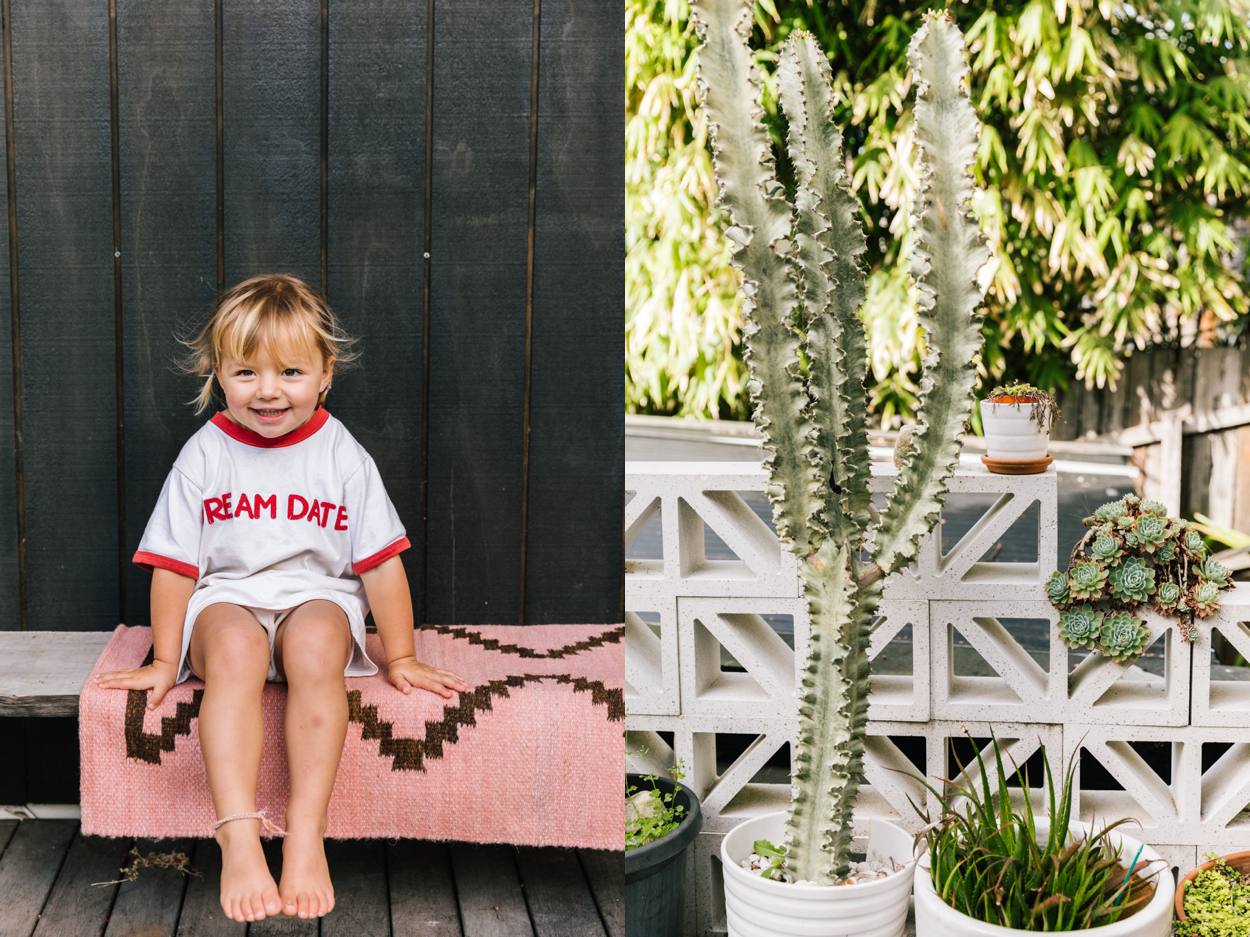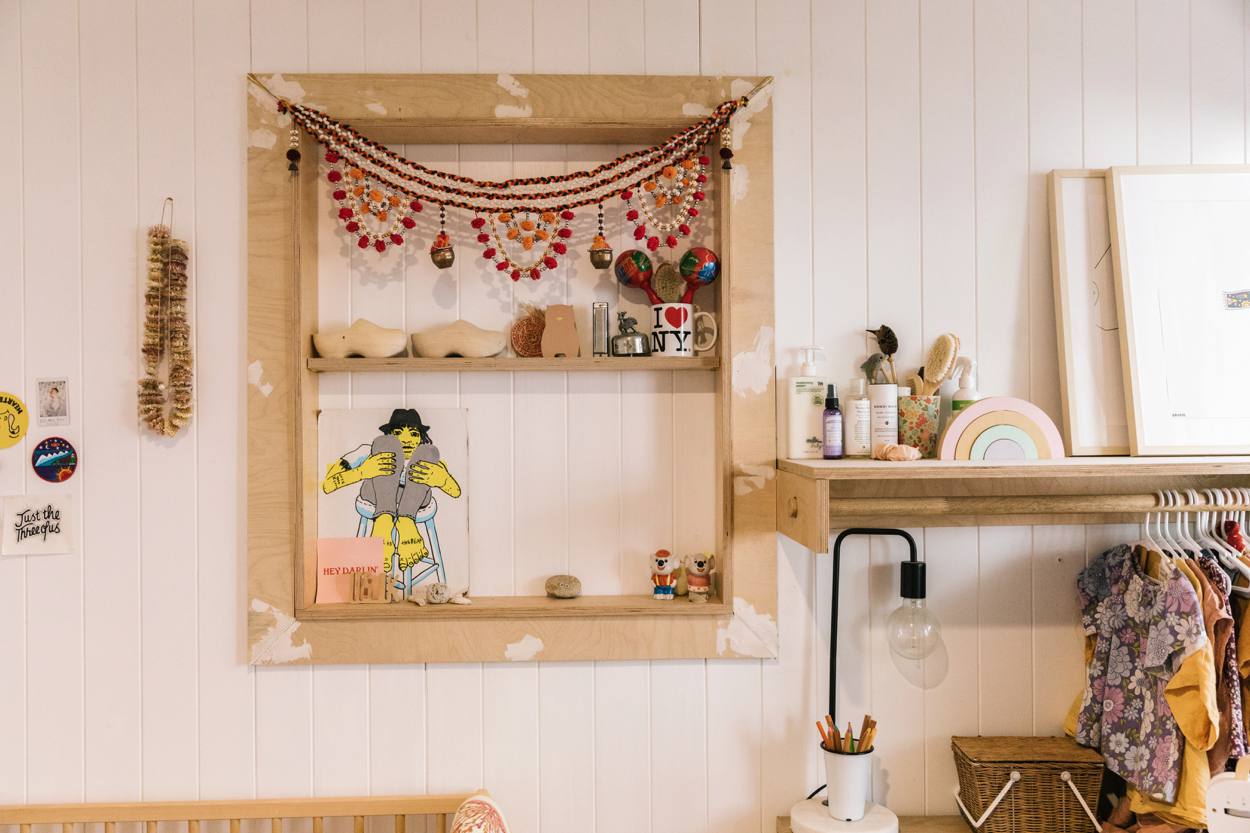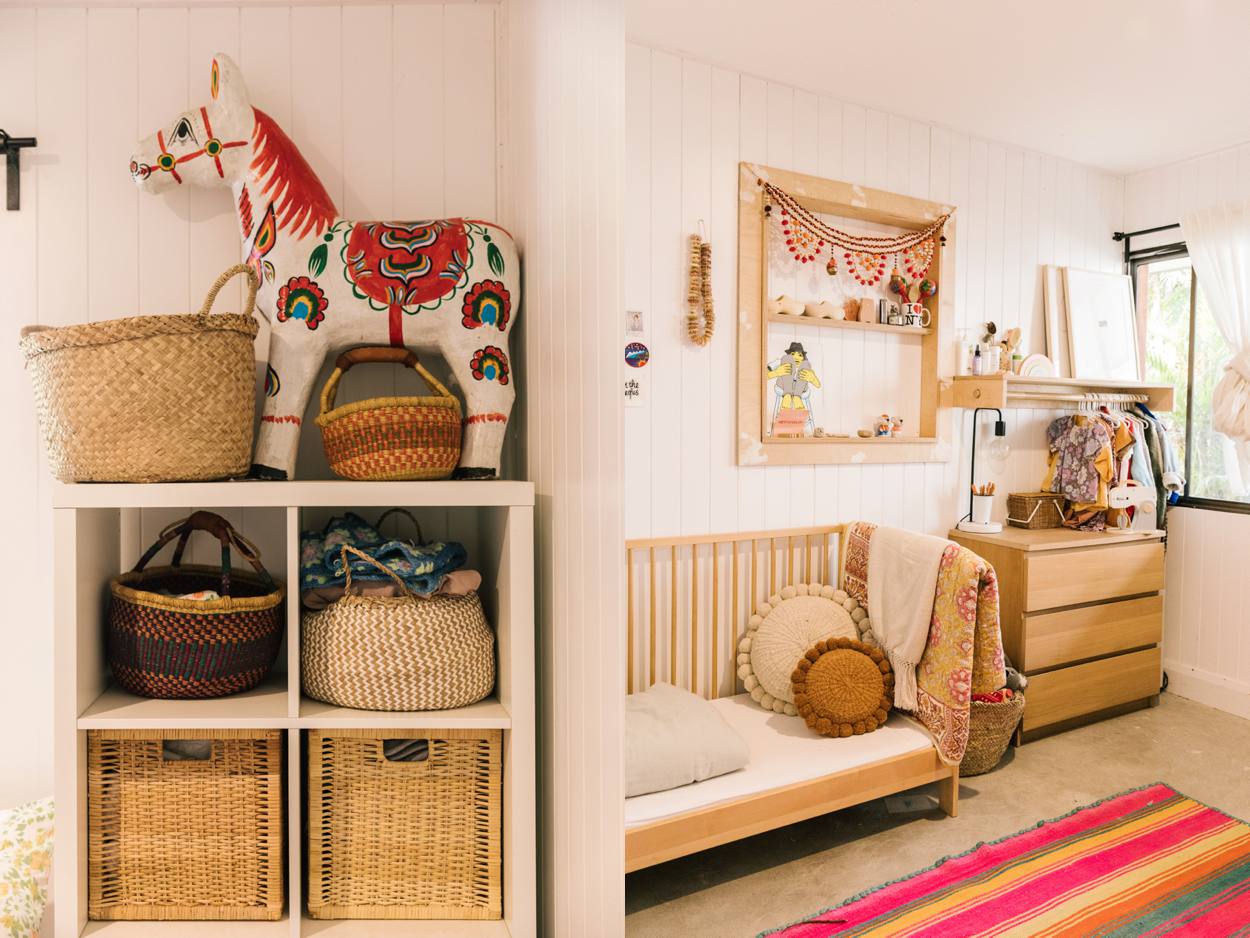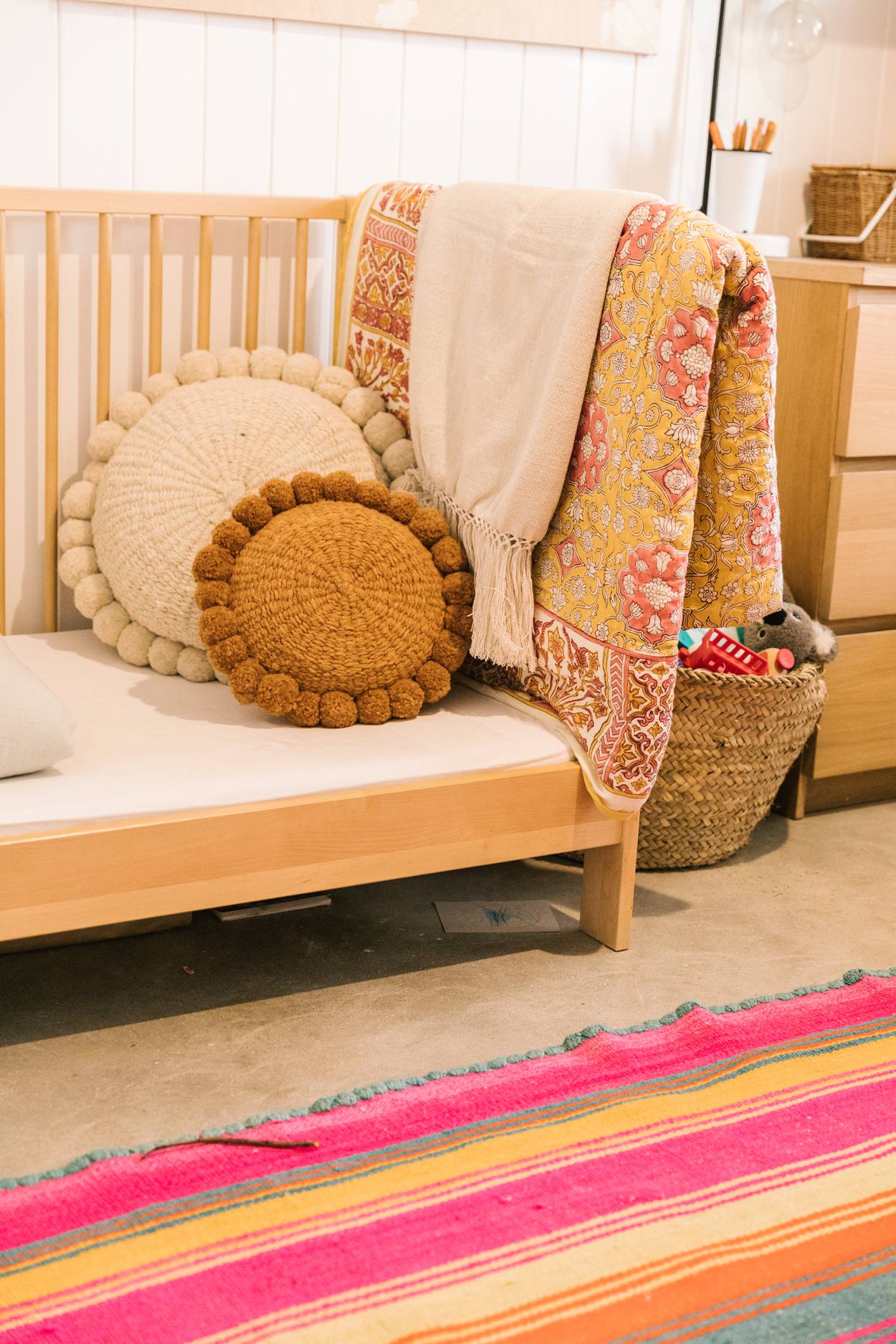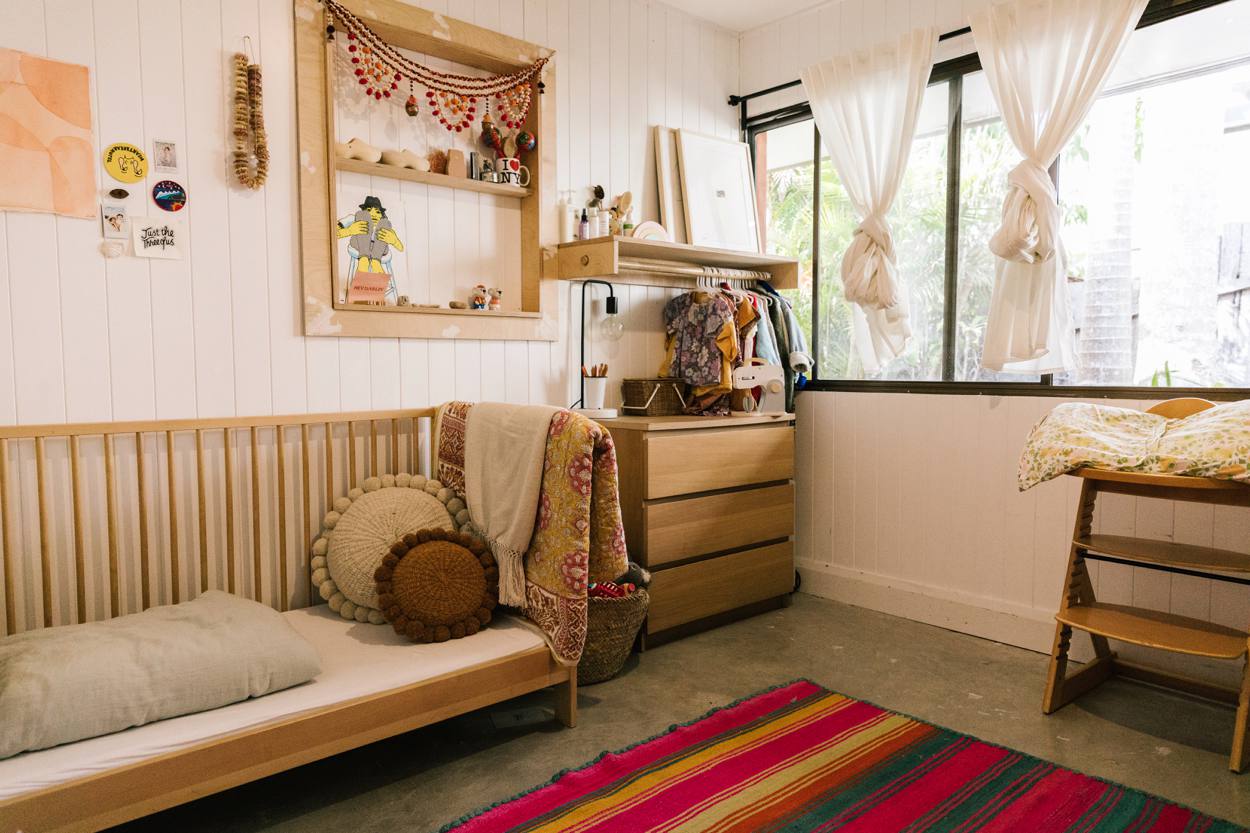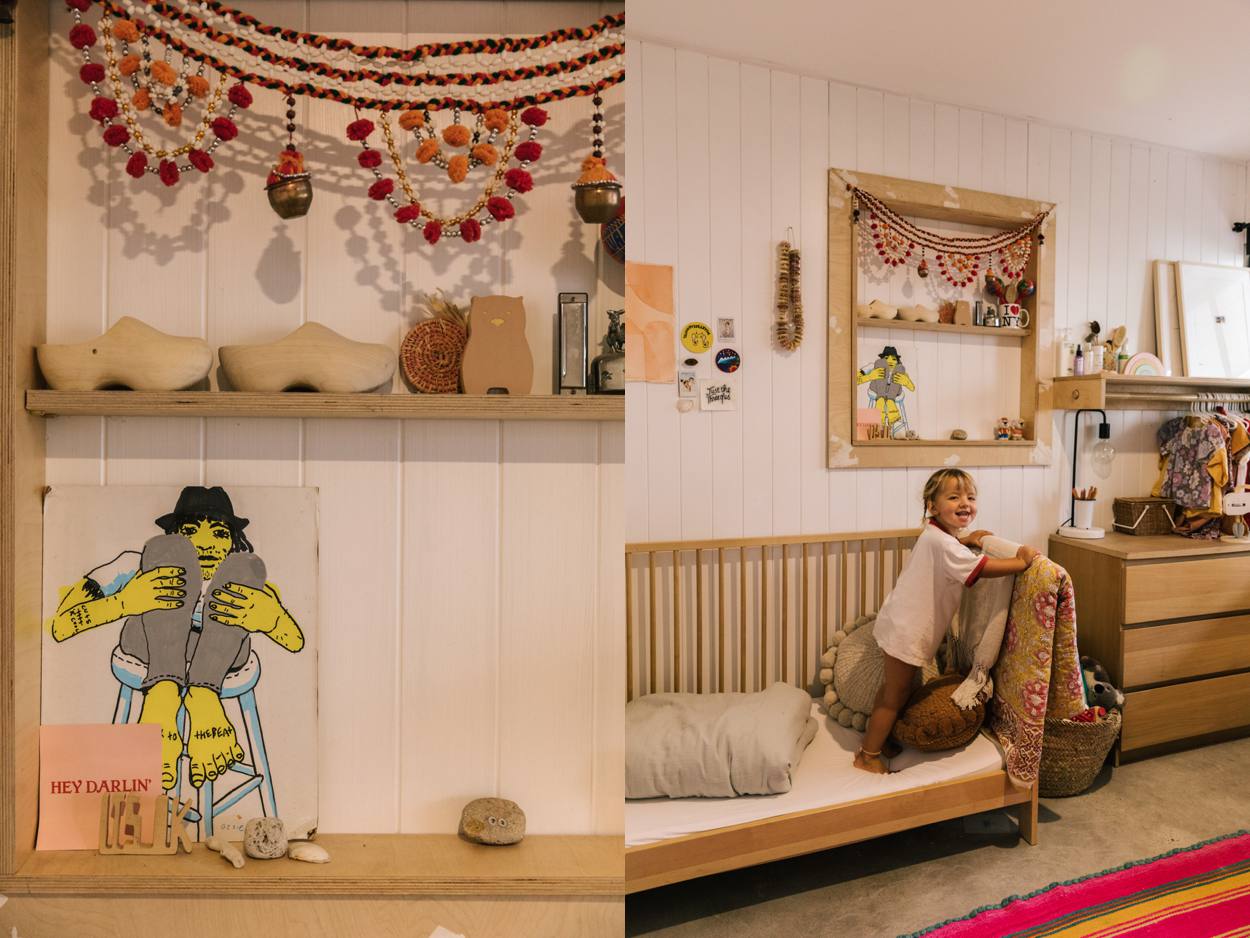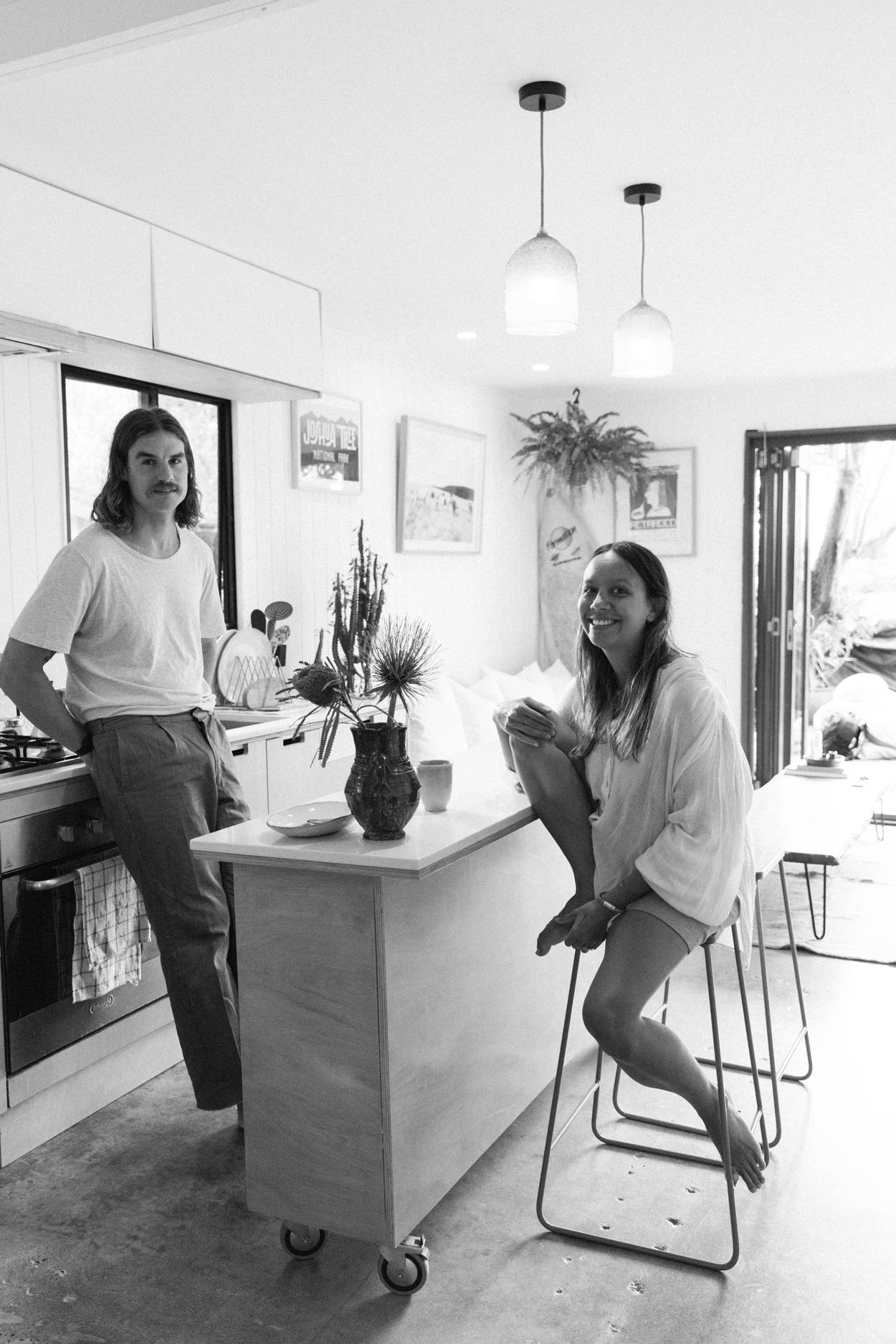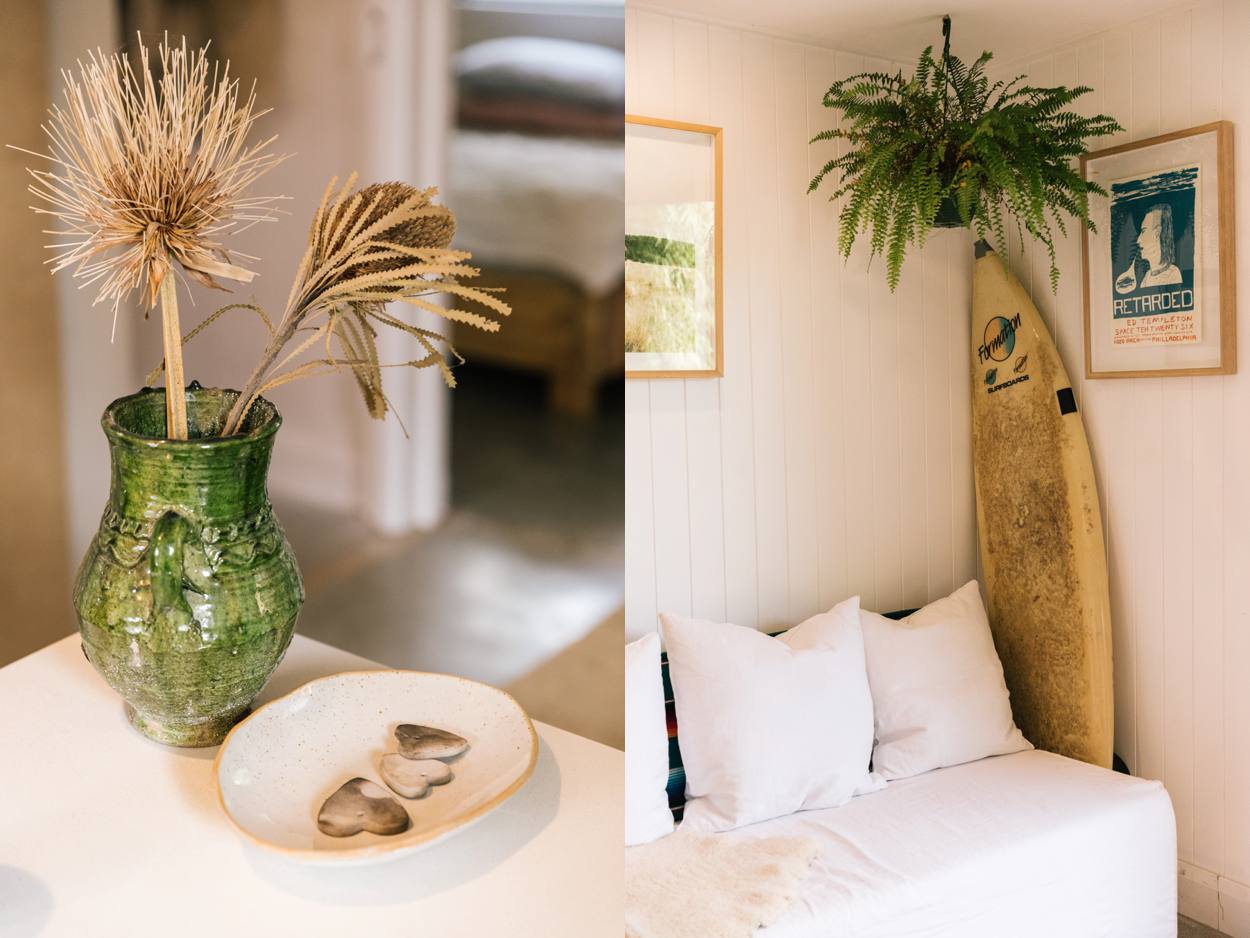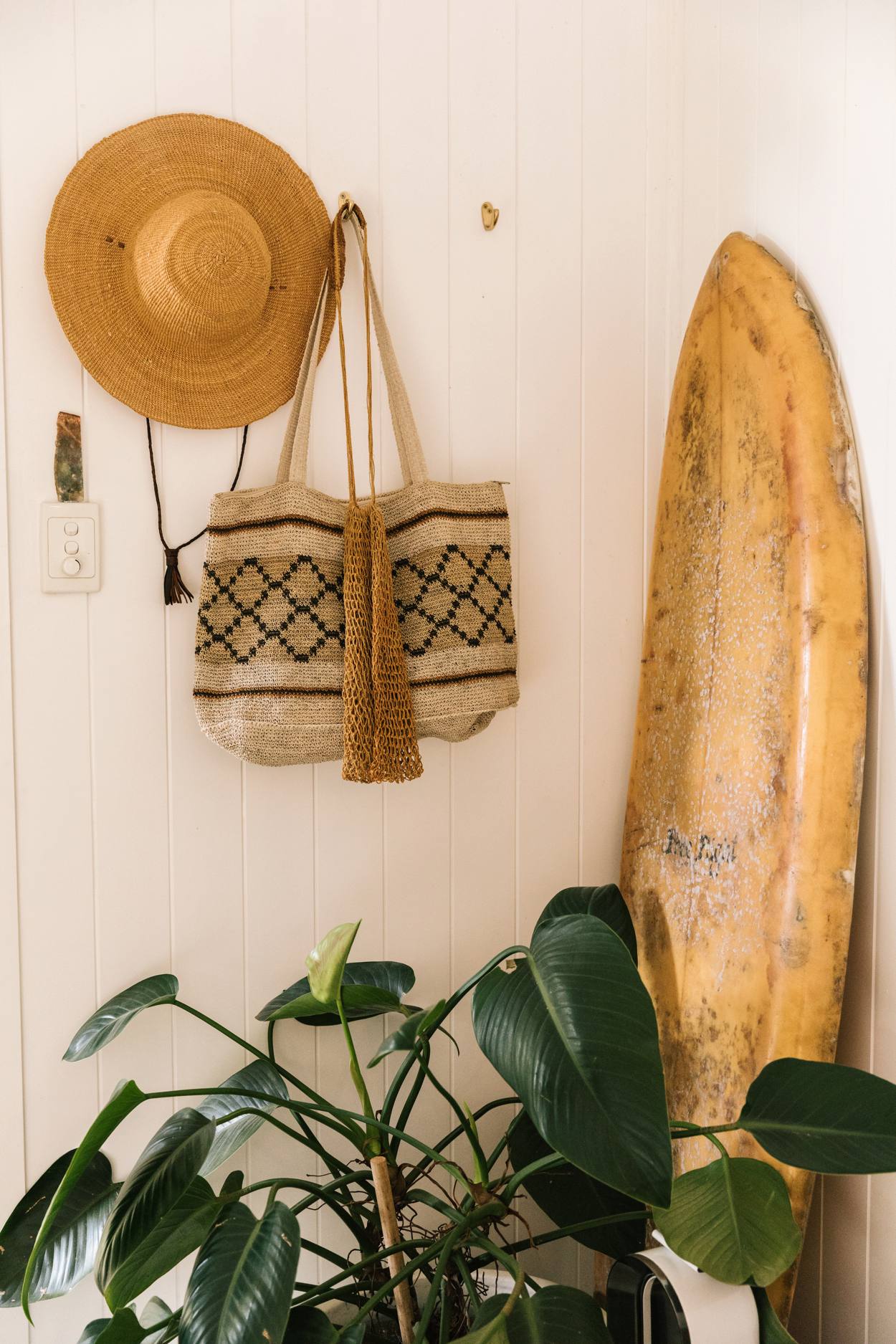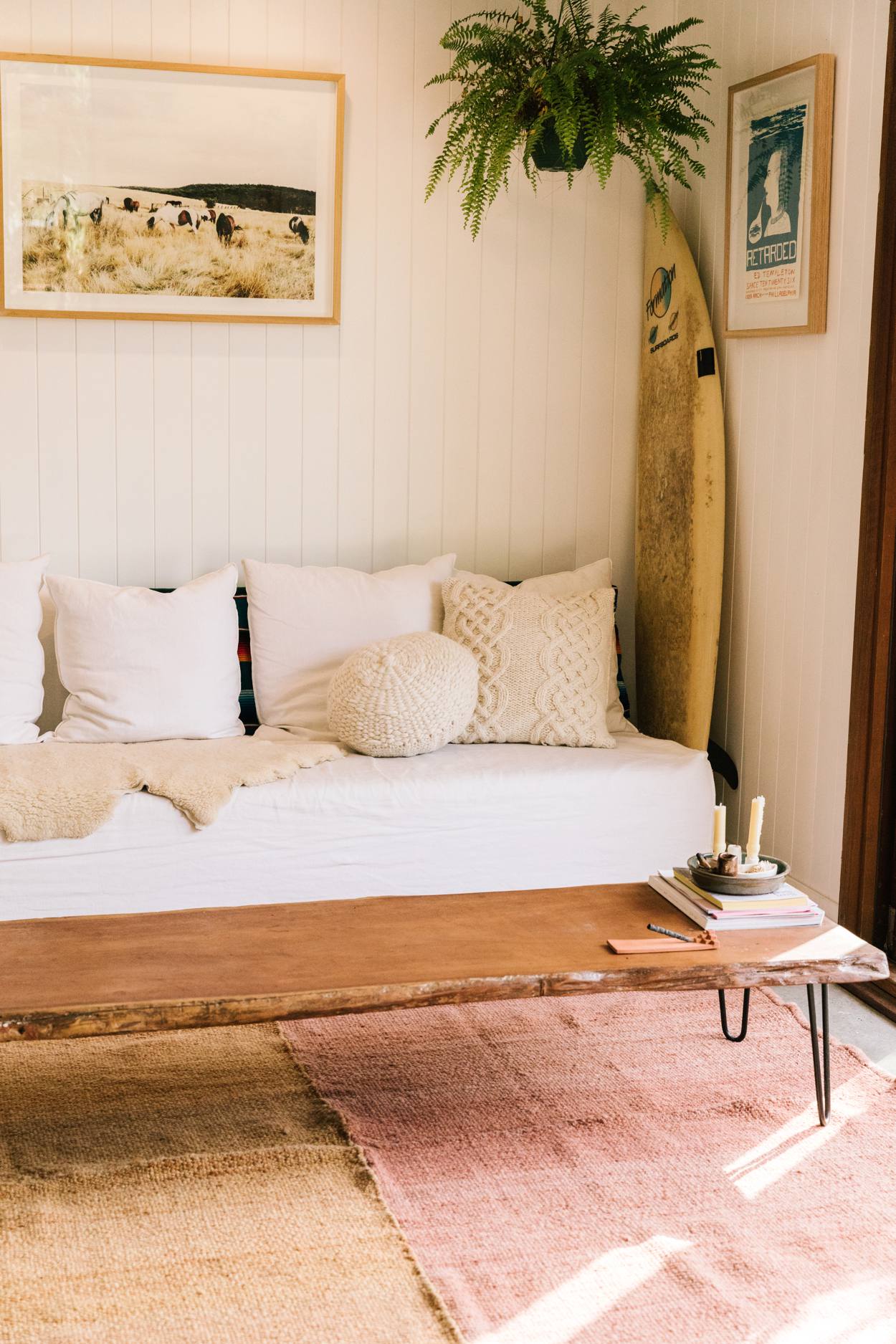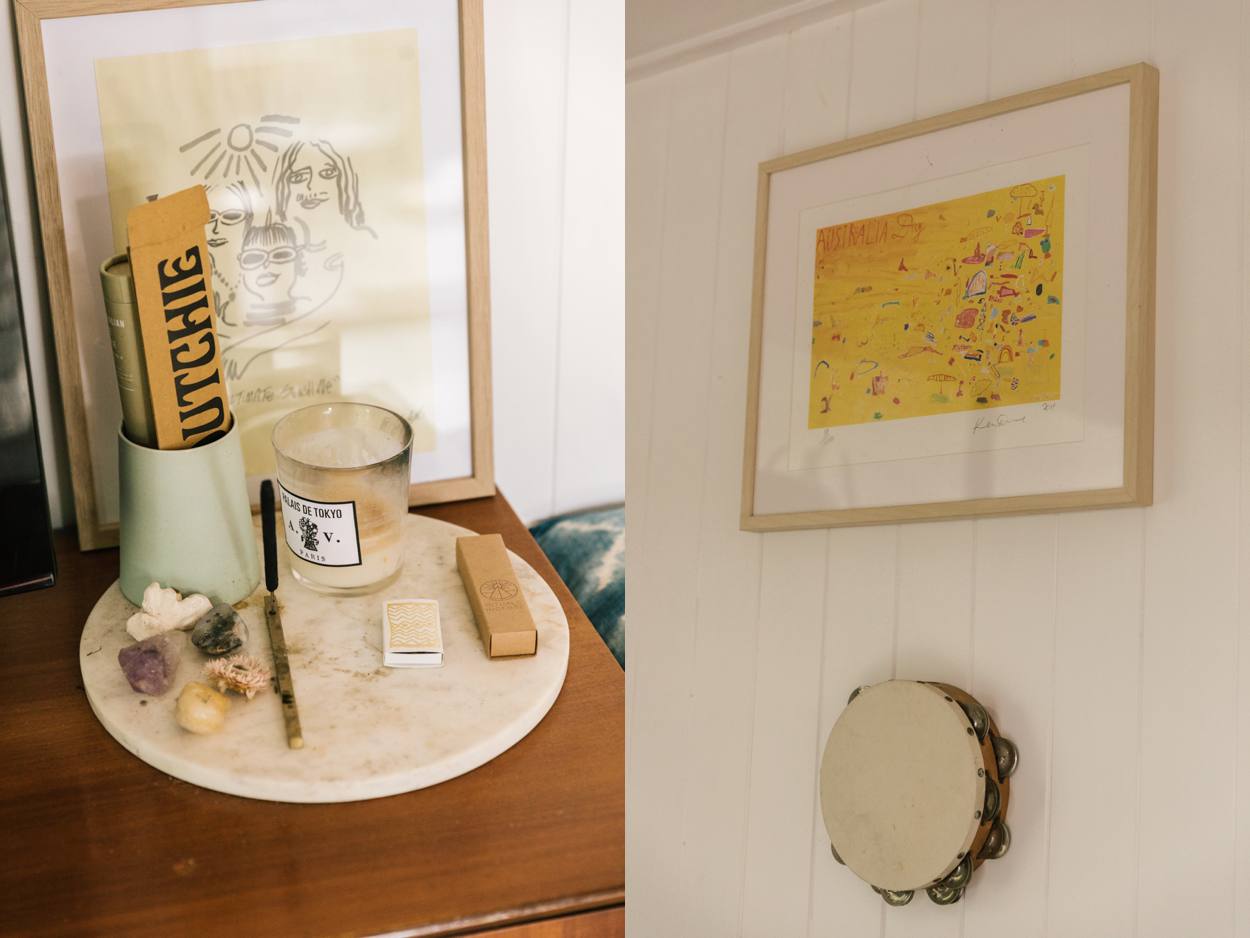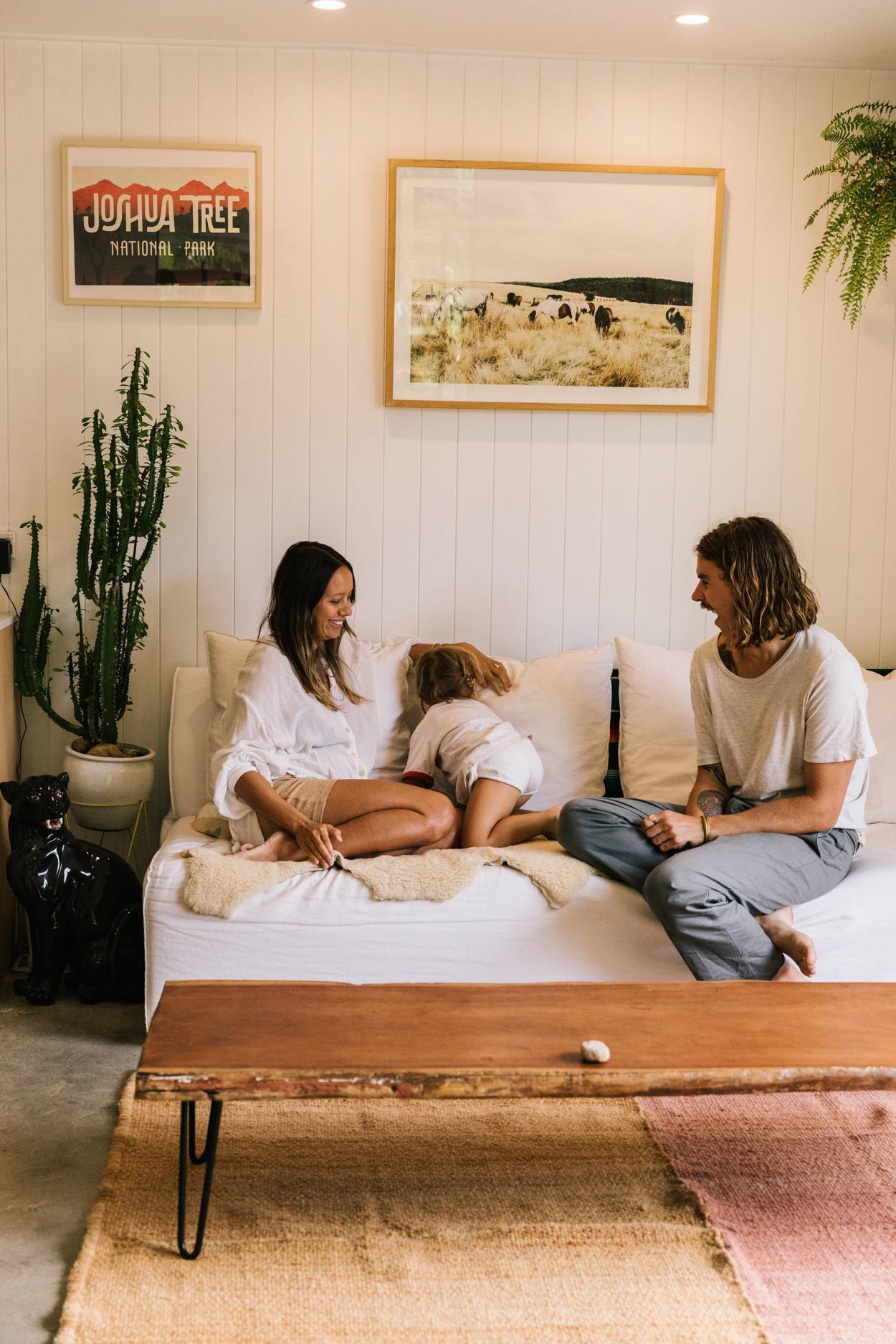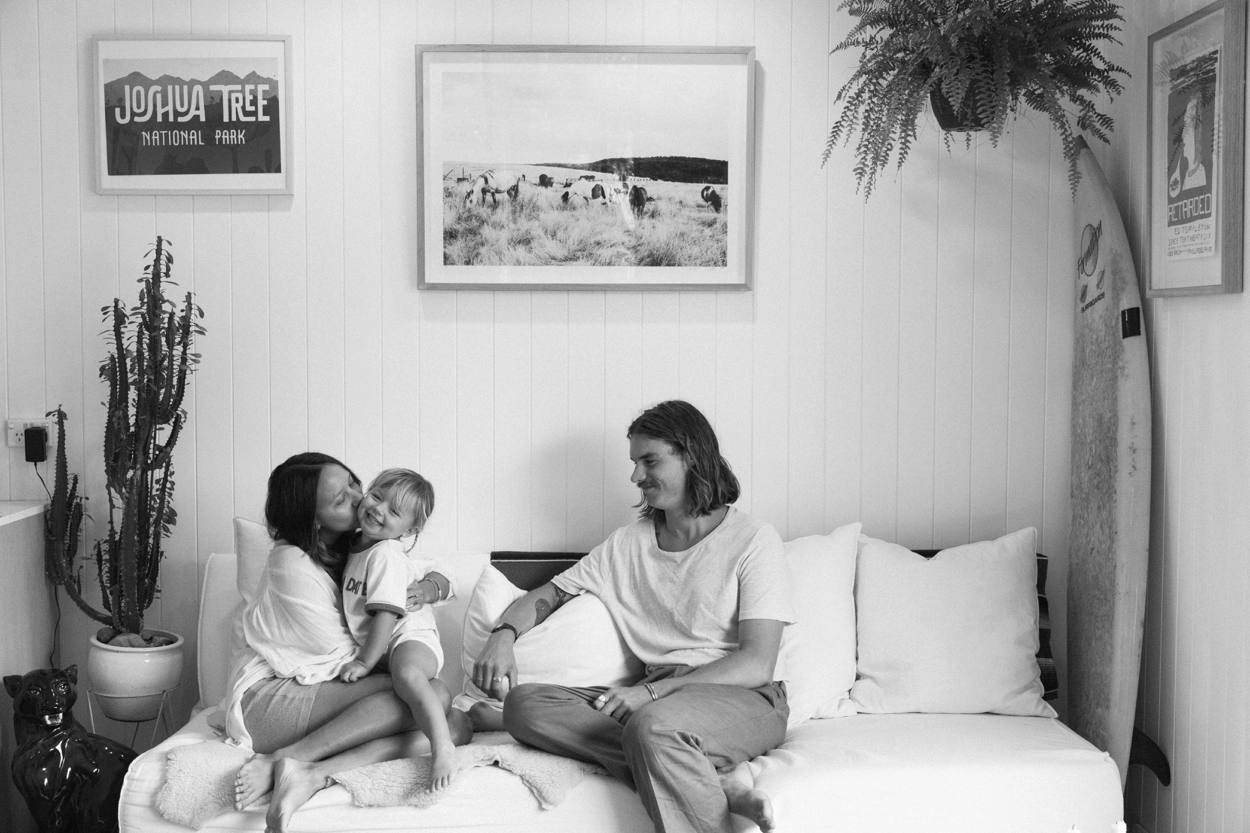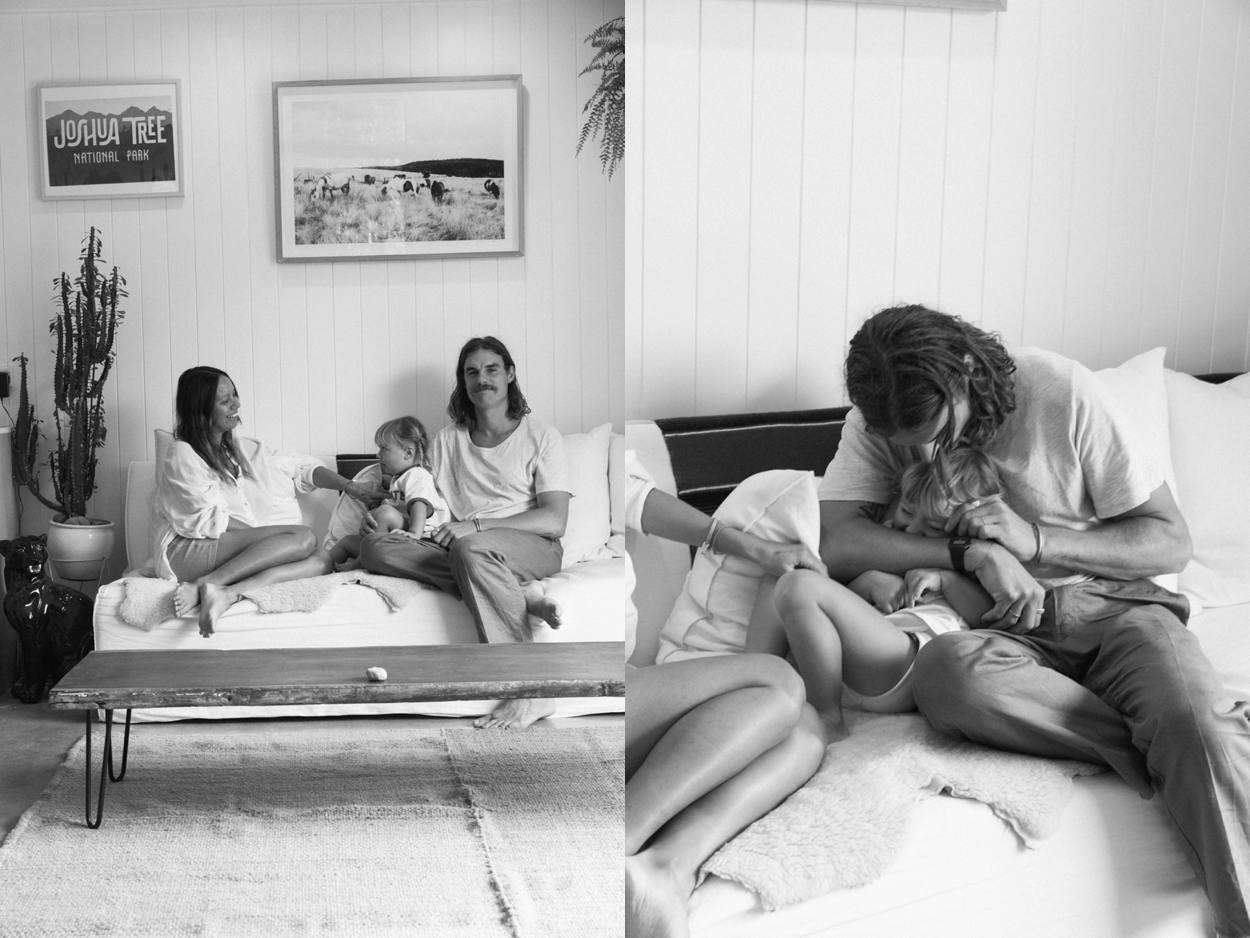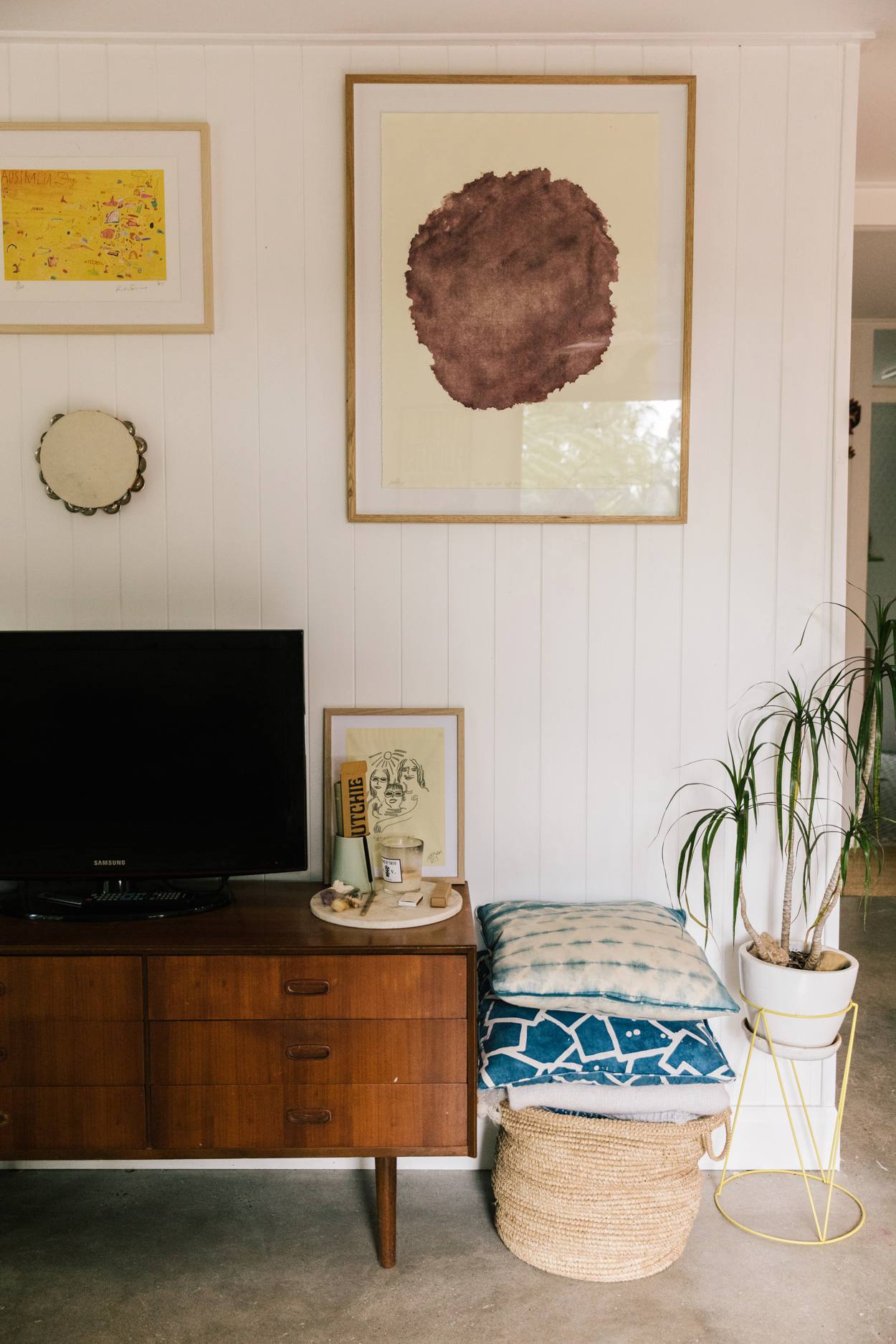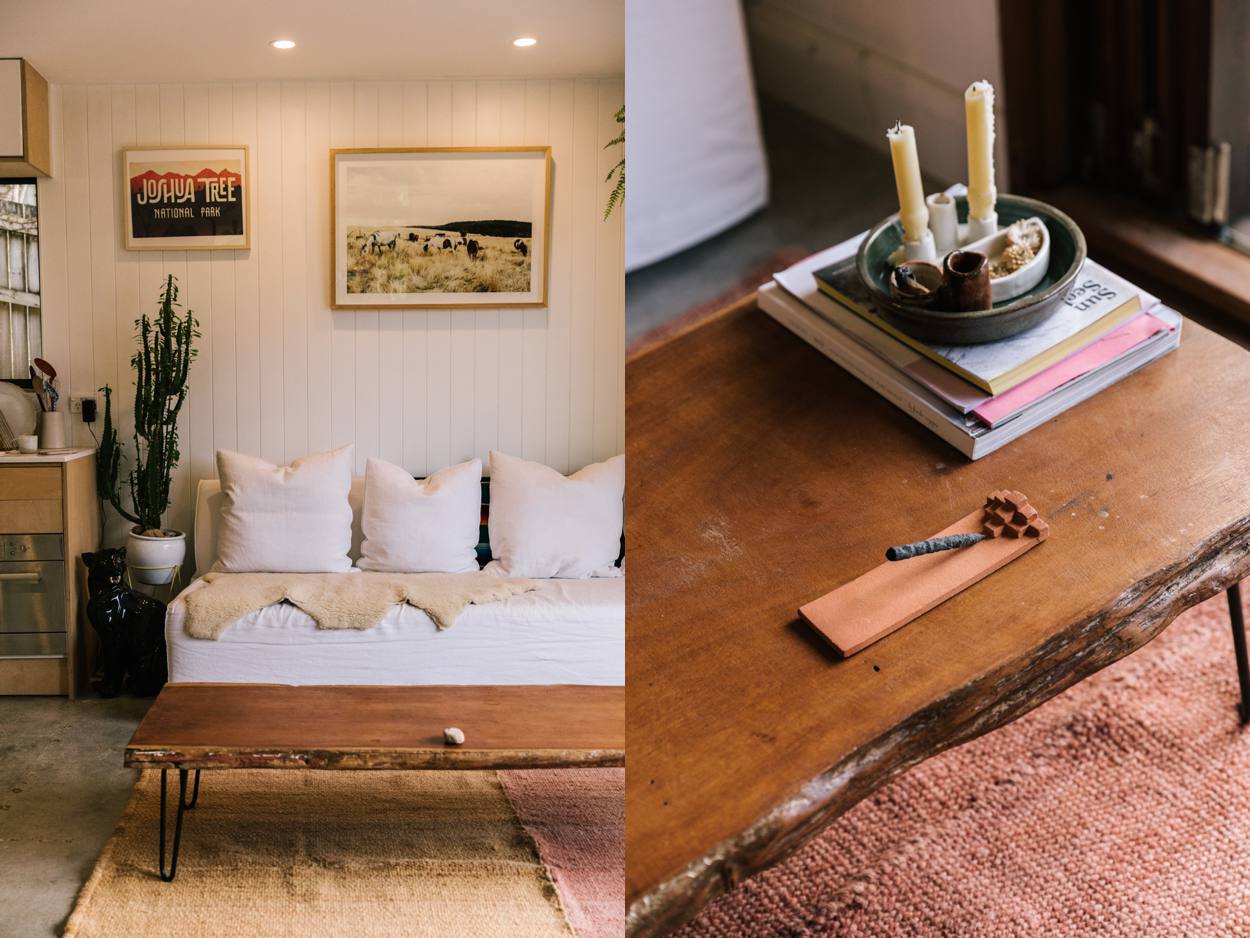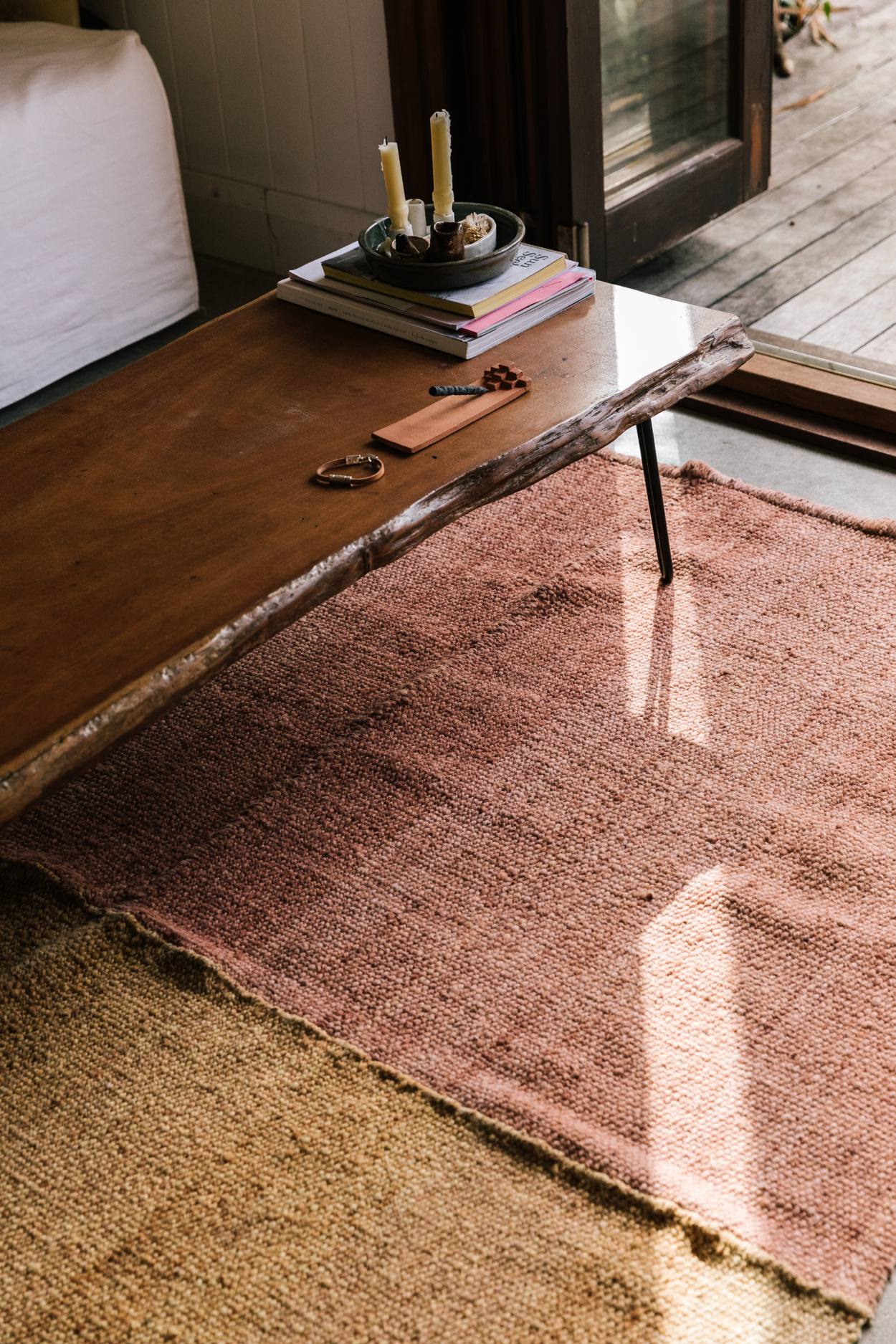 *All images & words are copyright of Pampa, for any kind of use please contact us at hello@pampa.com.au for permission.