Today we take you inside three beautiful cottages nestled in the rolling hills of the Cotswolds, UK. The Cotswold Farm Hideaway is the perfect antidote to city life where you can enjoy the serene landscapes and sheep dotted hillsides. Family owned and run this enchanting stay showcases their dream of being surrounded by nature and animals as well as the slow pace of life. Each cottage weaves together the contrasting pops of colour from the interiors with the textured classic stones of the exterior.
Enjoy this weeks stay tucked in the outskirts of Cotswold.

SHOP THE LOOK
1/ To-yik-ca #6  2/ Still Book  3/ Deep Glance Print 4/ Monte Cushion #8  5/ Straight Back at You Print 6/ Linen Duvet | Mustard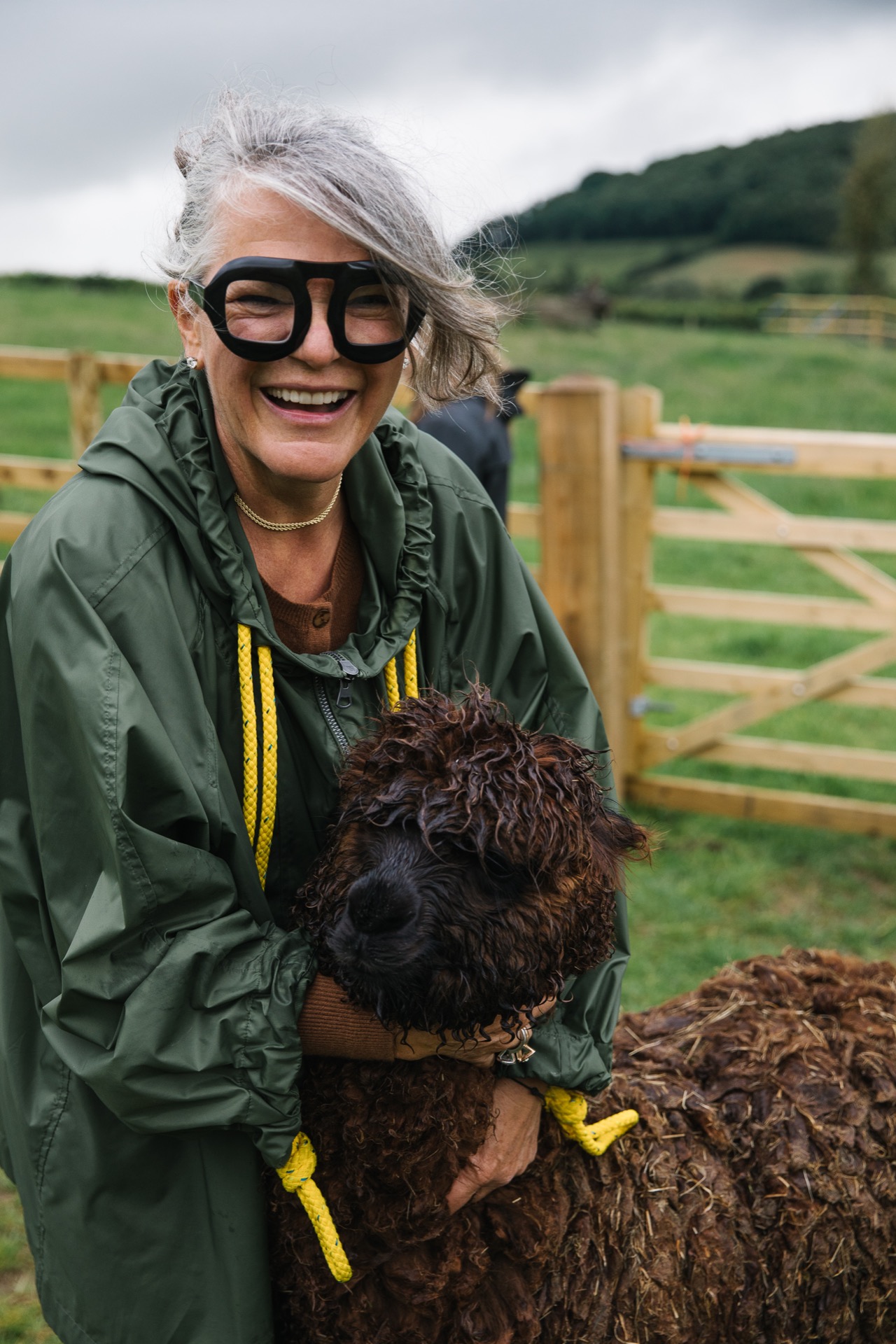 What's the story behind Cotswold Farm Hideaway?
My parents bought a farm in the Cotswolds as part of their retirement plan with the aim of spending time in nature with their animals, or as we like to think of them "the furry side of the family". On the property, there were two abandoned cottages hidden away in their own private area. The cottages were in a total state of disrepair and needed some serious renovation.
These cottages used to be occupied by a well-known local artist and sculpturer who had his atelier right next to his family home. After many years, the artist and his family left the area, and the new owners of the farm wanted to tear the cottages down and, in its place, erect a large modern building, much to the chagrin of the local community.
Thankfully, this never happened and when my parents bought the farm, they fell in love with the natural charm of these cottage and the beautiful local Cotswold stone with which they were built. My mum has quite a lot of experience in renovations and refurbishments and has always been passionate about designing creative yet functional spaces within which the guests can create wonderful family memories. She saw an opportunity to bring the cottages back to life while respecting the history and soul of these charming buildings.
If you had to describe the experience of staying at Cotswold Farm, which four words would you use?
Secluded, natural, eclectic, and intimate.
What attracted you to choose Pampa pieces for the Hideaway?
As our cottages are nestled in the rolling hills of the Cotswolds, we were looking for beautiful animal artwork that would give our guests the feeling of being out on the farmland even when they were inside. We found the images from Pampa to be both impactful yet intimate. The close-up perspectives in large frame sizes were just what we wanted for our natural lime plaster walls in soft Cotswold colours.
How can you describe the interior design style at the Farm?
My mum's approach to exteriors is to always respect and maintain the natural charm of the regions architectural style and earthy colours that fit so well within their environment. The goal for the interiors was to create a blend between natural and high-quality raw materials with their earth tones colours with splashes of artistic flair and pop. She also strives to create large open spaces with high ceilings that give a more communal feeling. The fixtures and furnishings are more minimal by design which also give a lighter and more comfortable yet cosy feel.
Can you tell us about the animals you have on the farm and why you were drawn the them?
Ever since we were young, my mum has always said that "Animals open up your heart". We always had dogs while growing up and even a few rabbits but in 2013, my Mum bought 2 Alpacas called "Lucky" and "Boy" who were inseparable from birth and still follow each other wherever they go (They're never more than 2 or 3 meters away from each other, even in a big field!). Since then, she has chosen smaller versions of sheep, goats and pigs and ponies and given them lots of space to roam so they can live their best life in an animal paradise.
As a family run experience, how has this brought you all together?
We have been running the Cotswold Farm Hideaway since the spring of 2019 and this has been a very enriching experience as a family as each member of the family has brought different strengths to the table and we all have the best interests for the business and for the guests at heart. That doesn't mean it's always easy but it helps us to get to know each other on a deeper level than we otherwise would and we love to share this hidden part of the Cotswold's with our guests from all of the world.
Photos: Kyra Kirwin