Sarah Shabacon is the owner of Bohème Goods, our favourite online store for well-sourced vintage clothing and unique objects.
What started as a way for Sarah to share her love of vintage clothing has become a much-loved marketplace of curated goods with a huge international following. Many of us follow Sarah on social media, maybe because we feel drawn to her authentic, yet exquisite style. To me, she seems like the Brigitte Bardot of our era. She is a full time mum and business owner and although she wears many hats, she does so with a sense of ease, always inspiring beauty around her.
We spoke to Sarah recently to learn more about her business, family life and her home in beautiful Vancouver, Canada.
In one sentence, tell us what you do for work?
I curate and sell vintage in my online shop Bohème Goods.
What does a typical weekday look like for you – if it exists? Do you have any routine parts of your day?
"It's morning time!!!" Is the start to my day courtesy of Ziggy (3) Followed by "Quiet Ziggy I'm sleeping!" By Isaac (5). They share a room and sleep in the bottom bunk together so I totally get it. For some reason their legs never work in the morning so I carry Zig on my back and Isaac on my front downstairs, plop them down on the couch and I go make us smoothies. We open all the blinds and windows and turn a record on.  Their current favourites are The Beach Boys, Queen, and Dolly Parton.
I tidy up and try to squeeze in some work while they have free time. Typically this is 15 minutes and then they're up in my office drawing on boxes or taping up "presents" for me.
On days I go out sourcing I try to get a sitter but if I can't, I bring the boys with me and it is chaotic to say the least. I can't seem to convince them to walk around for hours on end while I fill bags with vintage without some matchbox cars going through the till.
I loved reading your comment "Bohème was a thought in the back of mind my whole life", can you elaborate on this for us?
Growing up I spent all my allowance at the thrift shop, kept a journal of the special pieces I would find and would lay out 3 outfit options for my mum every night with a note on the outfit and how it might make her feel if she wears it. My grandfather was a collector of antiques and travelled the world sourcing, and I'd spend my time at my Gigi's trying on all of her clothing from the 60s and 70s, twirling around and posing for her.  Bohème was something that was meant to happen but I just needed the right moment for it to come to fruition. This moment was me already working from home doing something I didn't entirely love and wanting to begin a new journey with my sons and show them it's possible to follow your passions and be whatever you believe successful looks like.
What did you do before starting Bohème?
I lack a conventional resume because I became a mum at 21 and had only really travelled before that, after volunteering in Tanzania I got my first 'job' and worked in a land surveying office, shortly after I was pregnant with my first son and quit to focus on my new journey as a mother. Before I started Bohème and 3 months after my son was born, I created a label called IWEARTHEHEADRESS – I sold head wraps that were hand made in Vancouver and was stocked by Free People prior to closing my shop to run Bohème full time.
You are in a way a collector, how do you find the process of letting go of all of these incredible, well-sourced items through Bohème. 
This is an art in itself; letting go of beautiful pieces, but if I can't envision myself wearing them, or walking past a vintage treasure every day, I know it deserves to be with someone who will feel they need it in their life.
Where do you draw inspiration for your incredible style? 
Before I knew how to use pinterest, I was greatly influenced by vintage photographs from my mother's albums or that I would find in thrift shops, as well as old magazines. I've always marched to the beat of my own drum when it comes to fashion and would rather wear what I feel comfortable and like myself in. In high school I wore mum jeans and turtlenecks with loafers…when my classmates were wearing low rise jeans with graphic tanks and board shoes. I've never been one to shop at the mall because I've always loved wearing unique pieces that no one else has. I've carried this sense of pride about my style into adulthood but actually have more fun with it now than ever before. Motherhood gave me the confidence boost I needed to entirely dress for me and me alone.
Who takes your photos? We all want to know if it's just you and a tripod!
Haha! My husband retired from his role as photographer for Bohème and set me up with a makeshift tripod mounted to the wall – GAME CHANGER!
If you didn't live where you do in Canada, where would you live? 
Given the opportunity, I would drop everything and move to an island. I'm Canadian born and raised but having had stints in Africa and the tropics, I know it's where I'm happiest and where our family would truly thrive. Australia would likely be our most practical option but I'm open to anywhere with a good surf and sunshine.
What is one of your favourite treasures at home?
A vintage globe. Every night we close our eyes and spin it and the boys take turns stopping it with their finger. I tell them about the country they stopped on and if I don't know any history on it, we look it up. Our sons know how fortunate they are to see the world at such a young age and it's fun teaching them about new places and hearing their input on where they wish they could travel to one day.
What is your opinion on fast fashion and its environmental impact?
A few years ago after reading about the impact fast fashion has on our environment I began supporting independent designers who ethically produce their designs. 100% of my closet and 99% of my husband and sons are either vintage or by a female-owned designer from whom if I wanted to, I could find out exactly who made each piece.
Of course shopping ethically has a higher price tag but you end up buying less, putting more thought into what you spend your hard earned money on and are doing Mother Earth a solid all at the same time.
Words: Victoria Aguirre Photos: Britney Gill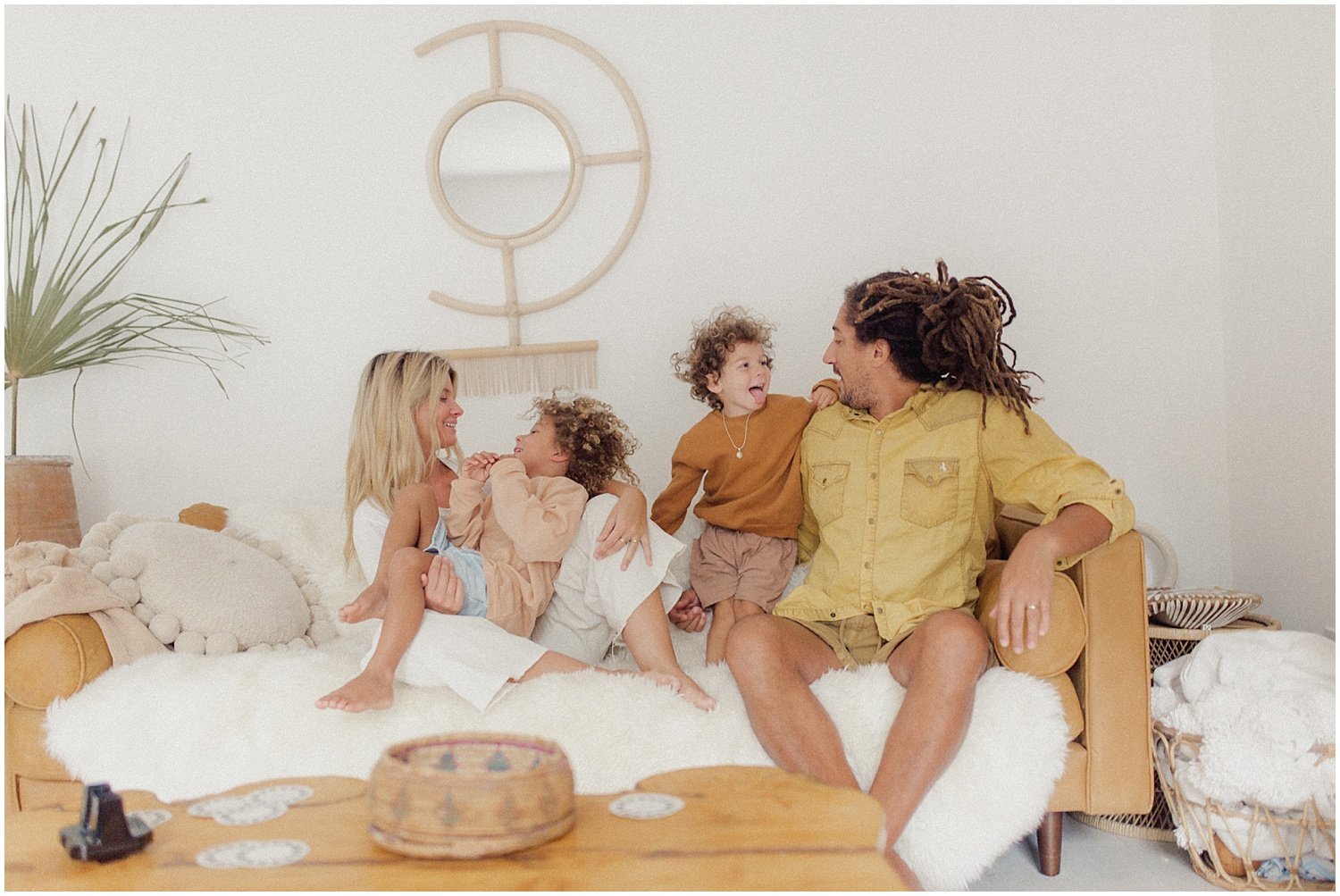 SARAH'S FAVOURITES
1/ Puna Llama Throw  2/ Monte Cushion #15  3/ Turmeric Poncho  4/ Puna Bowl #1  5/ Litoral Woven Basket #0085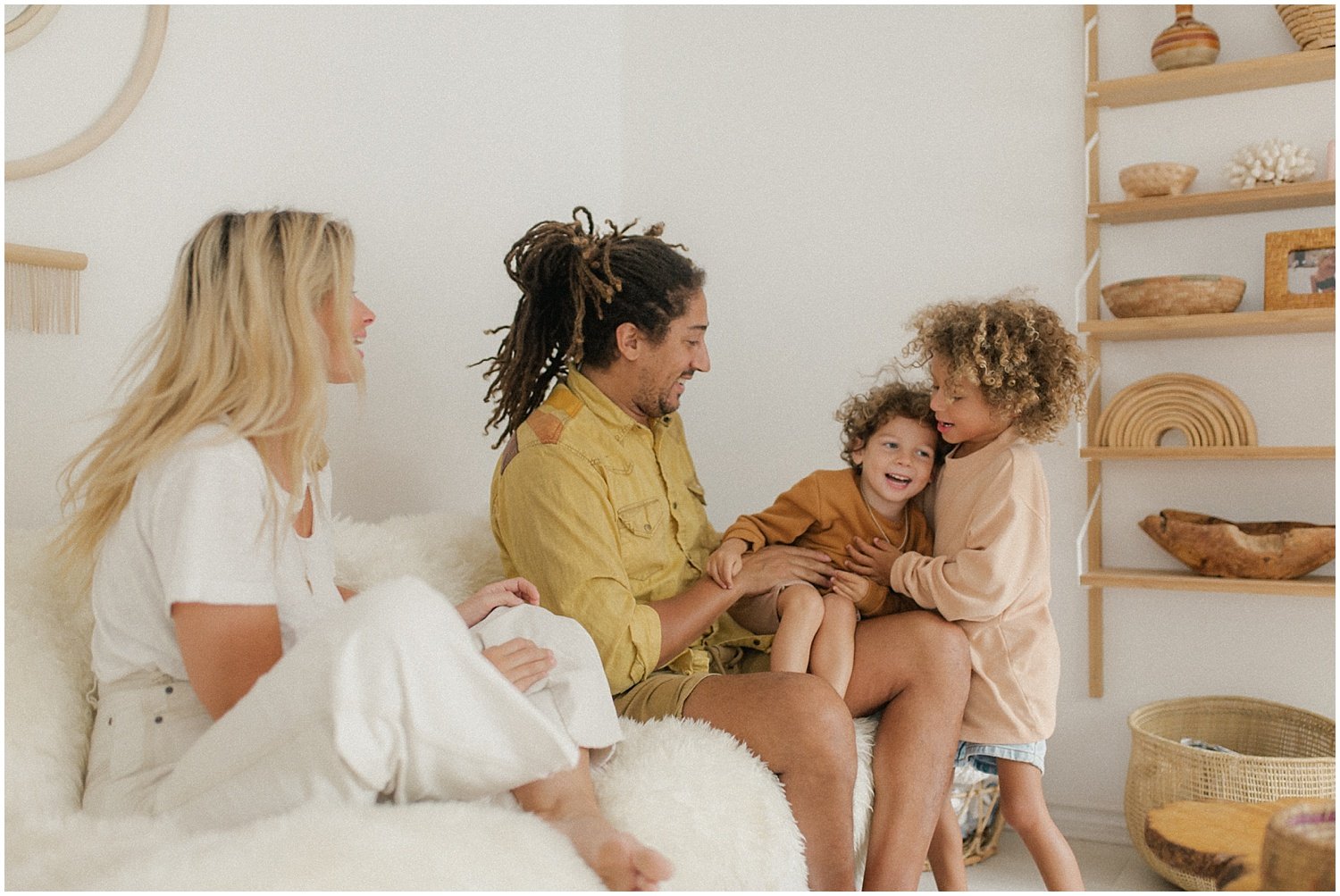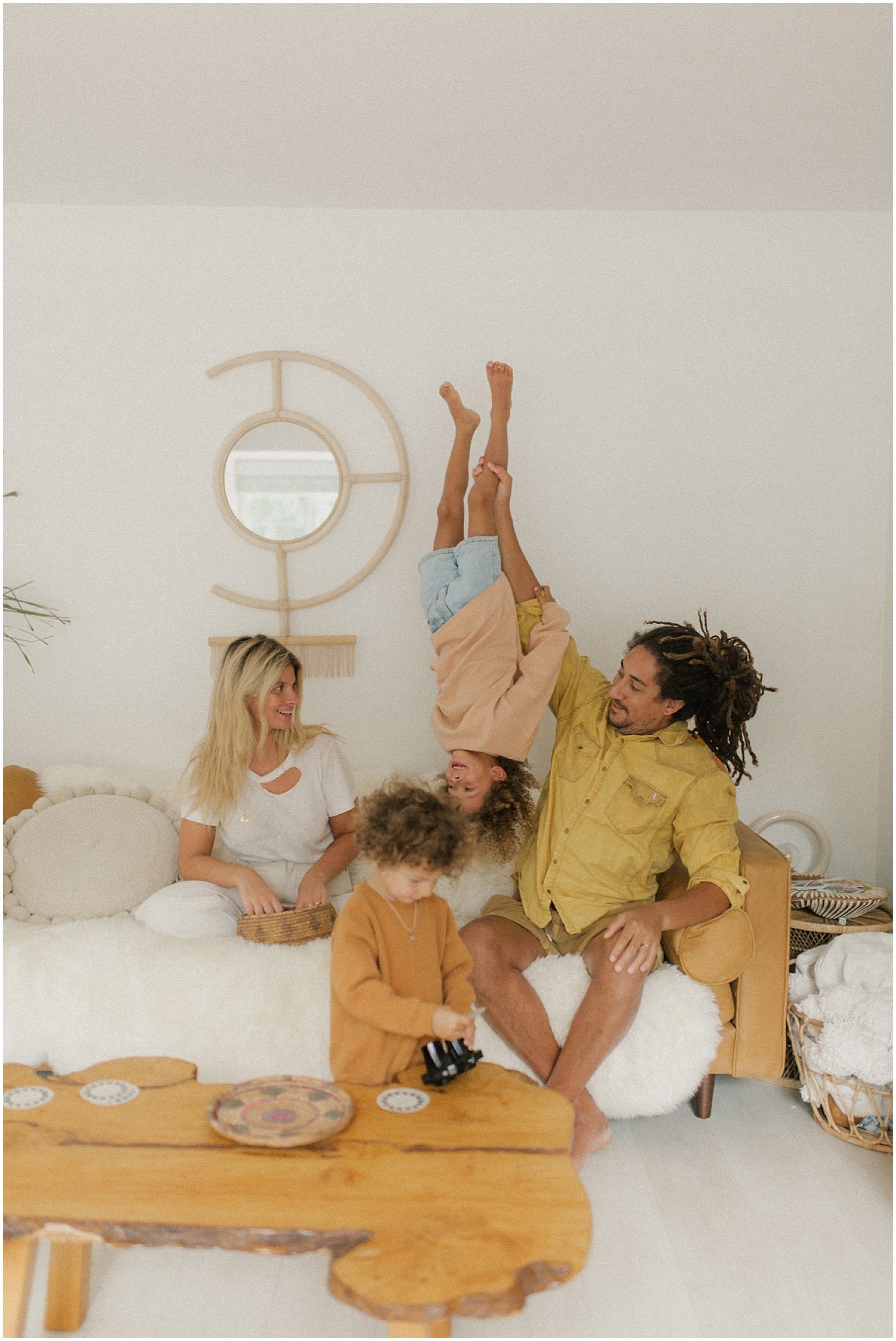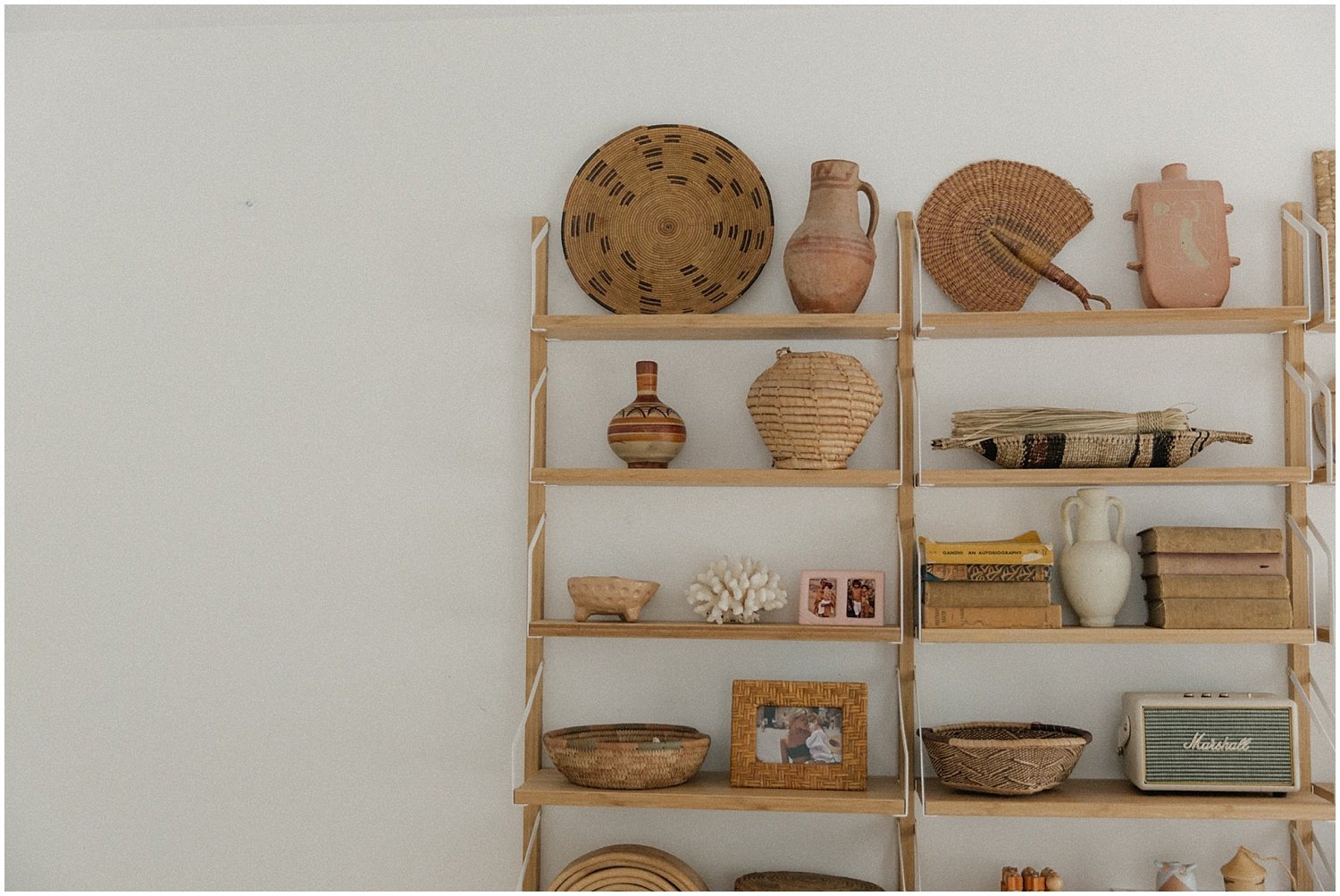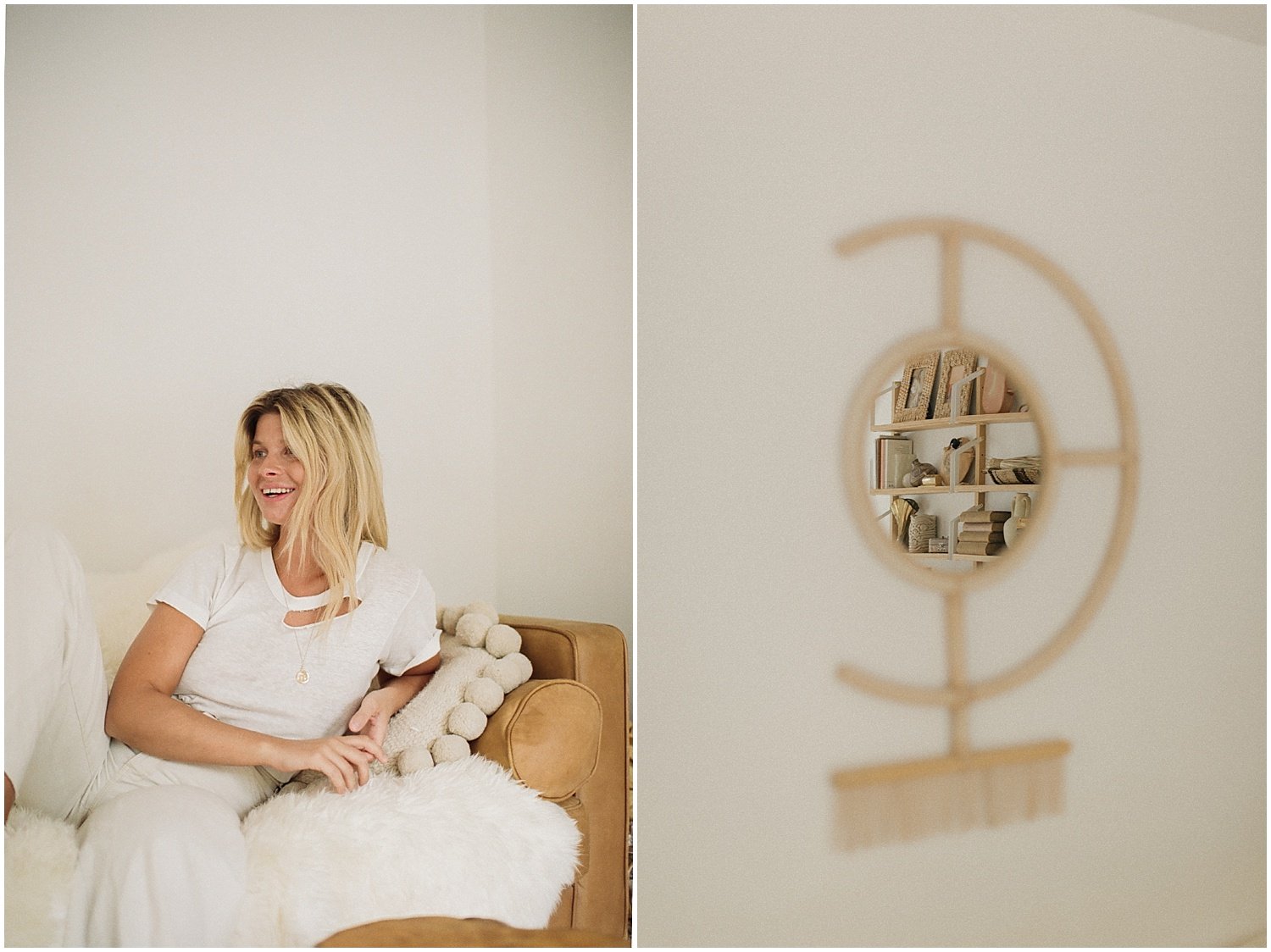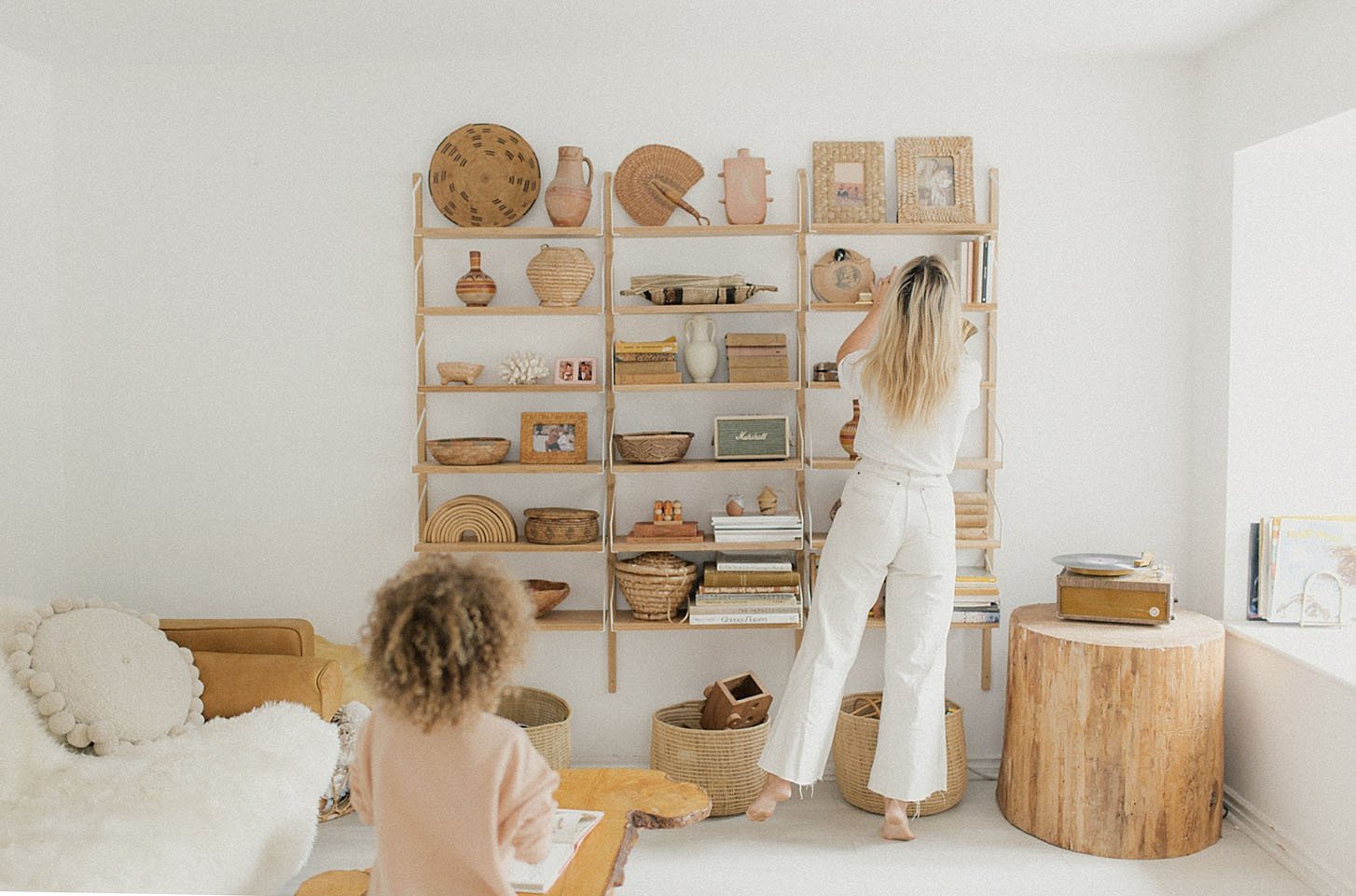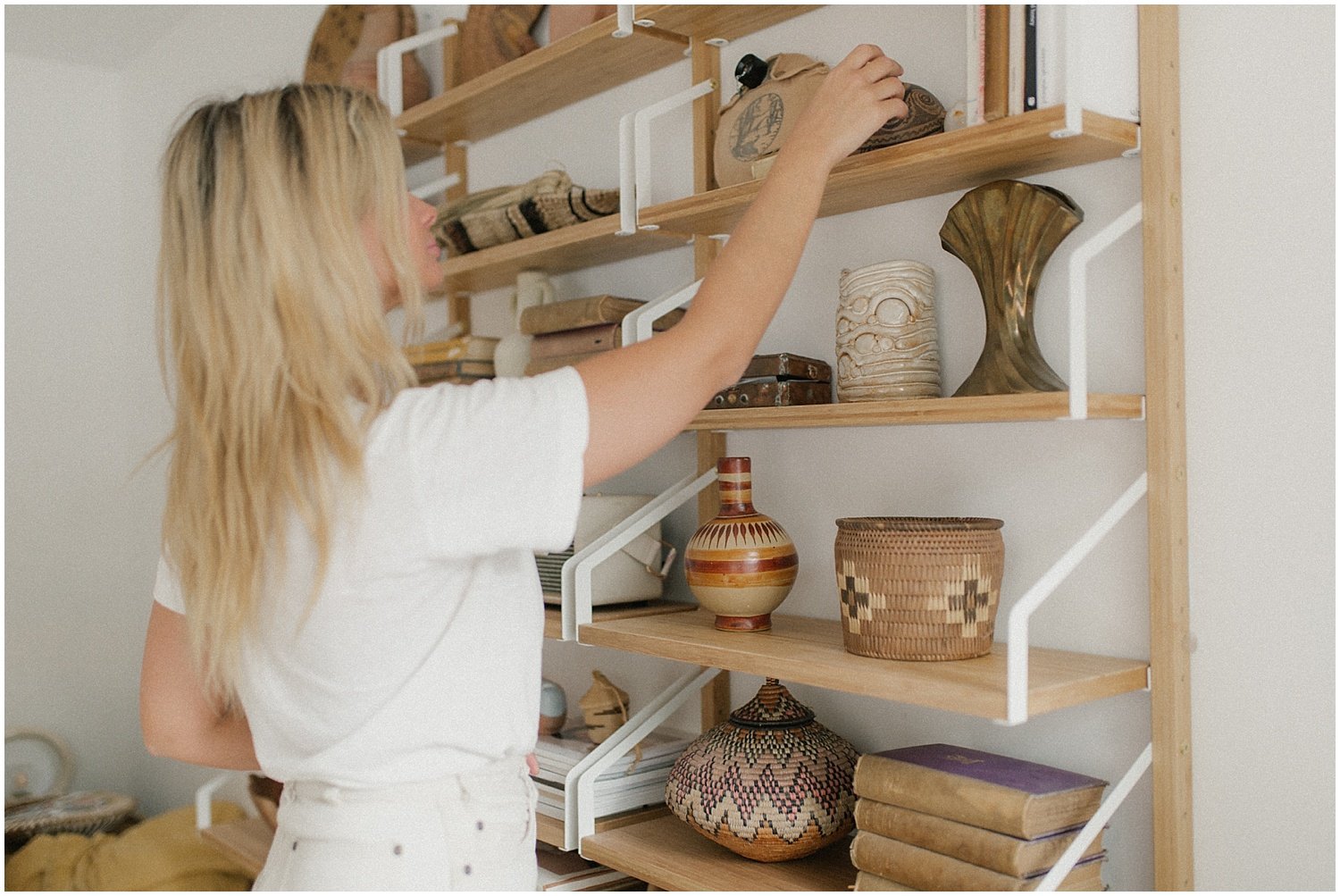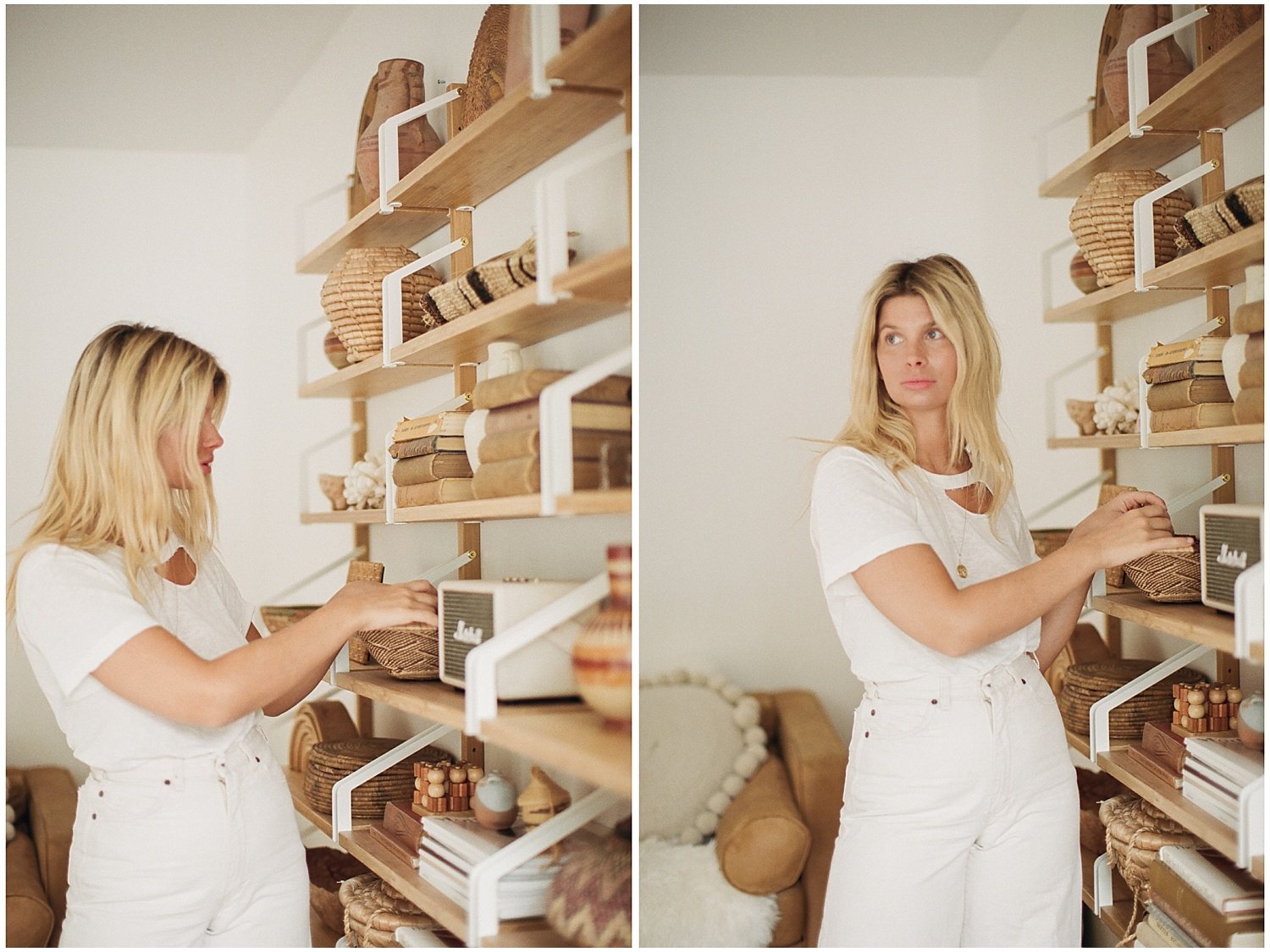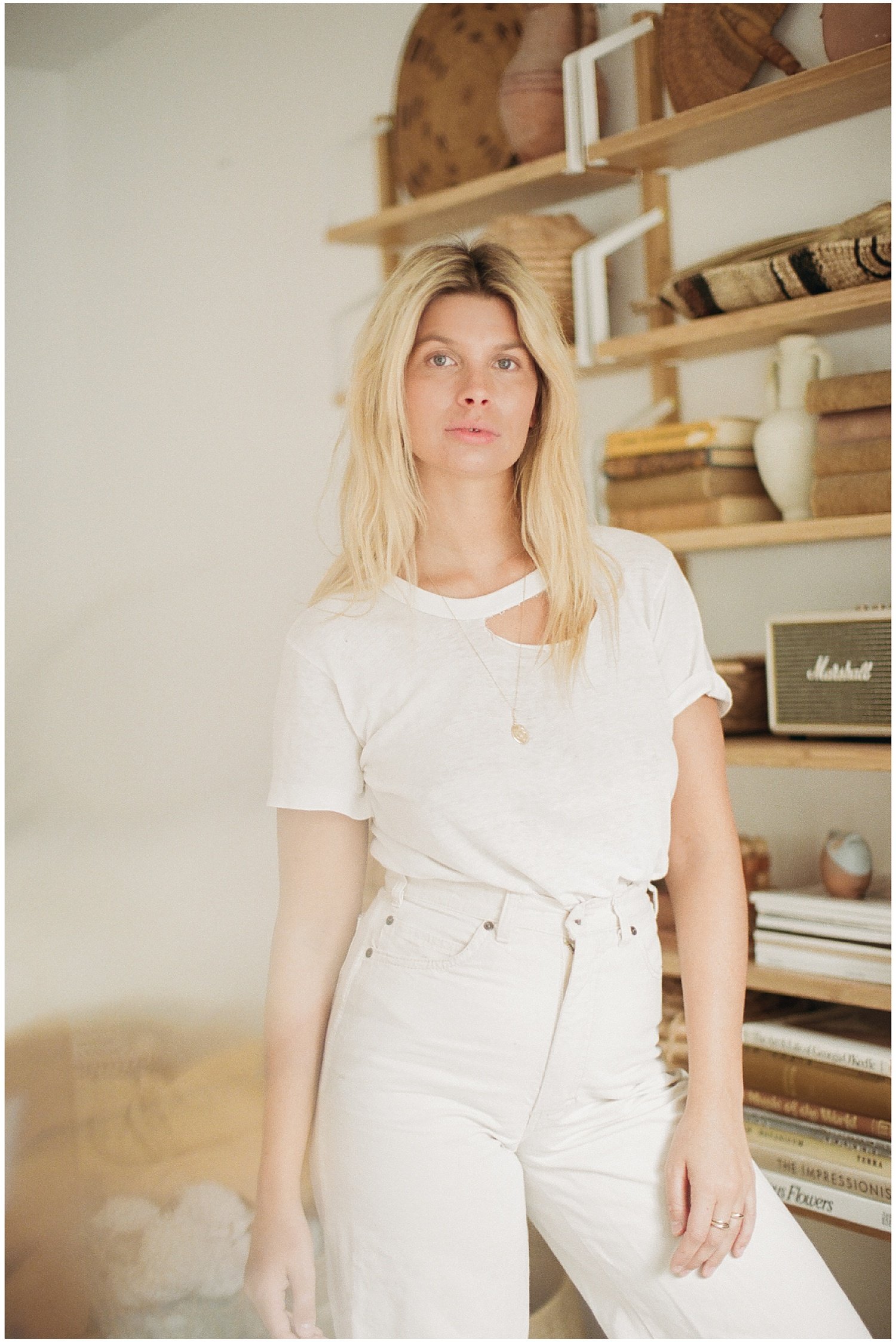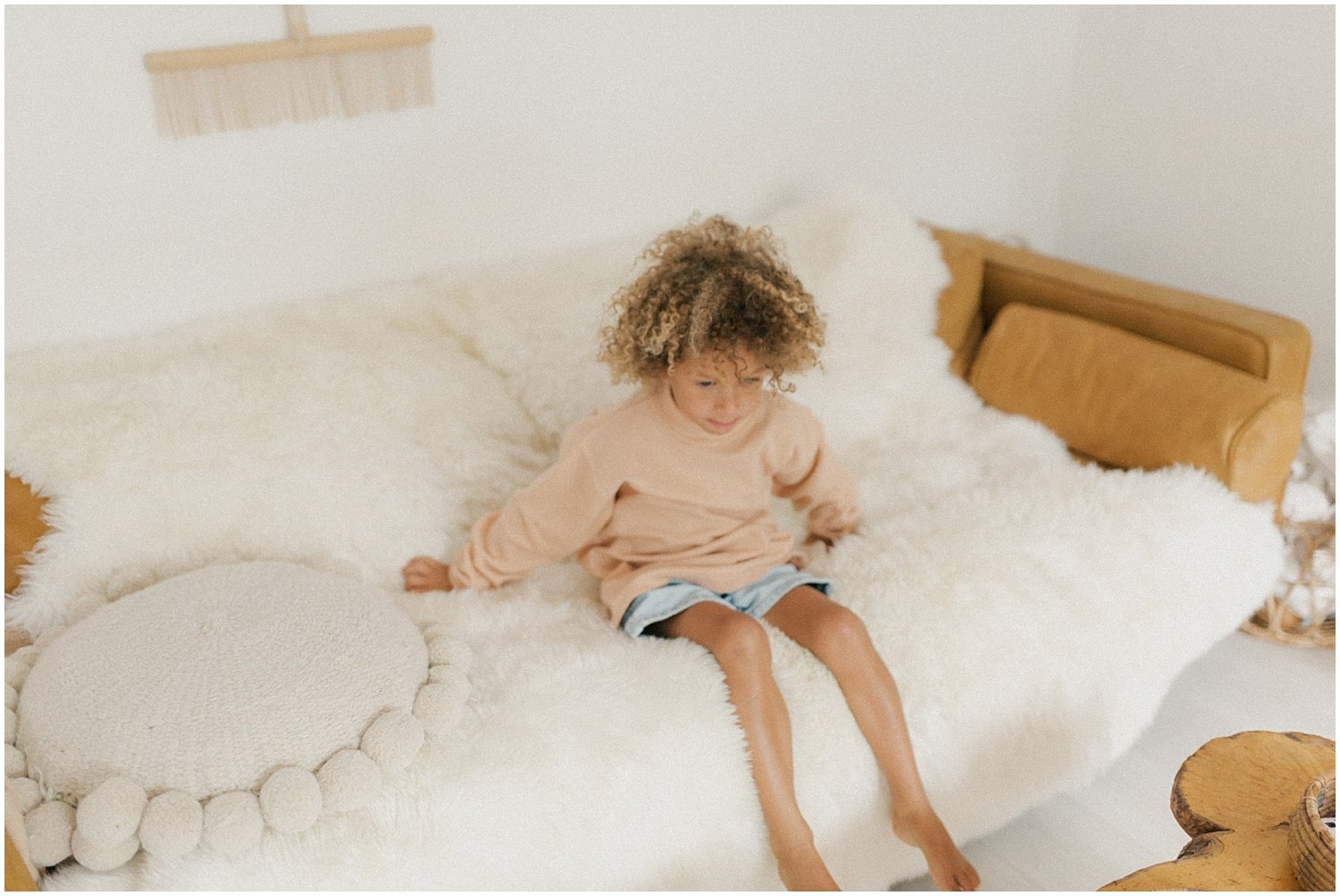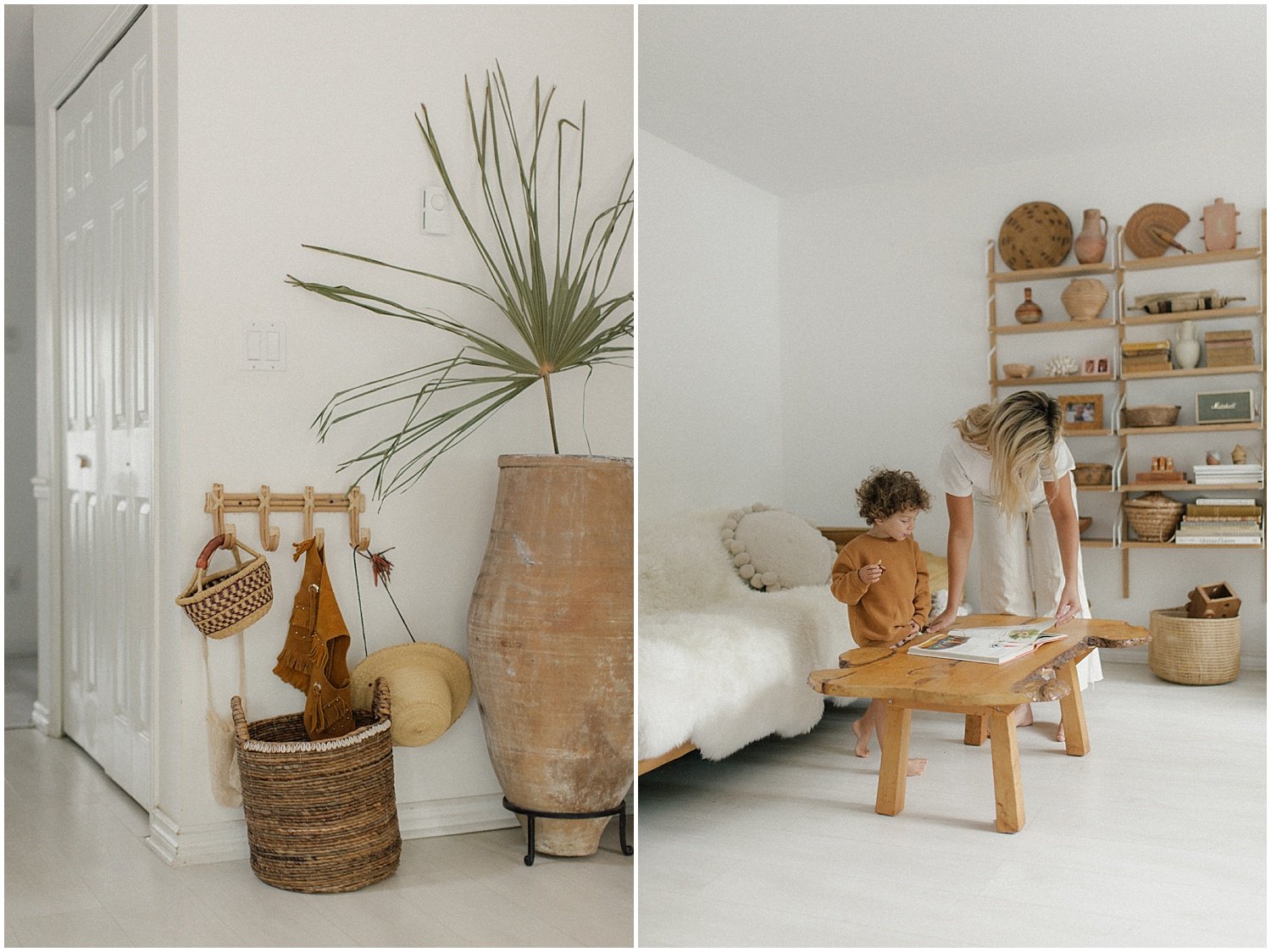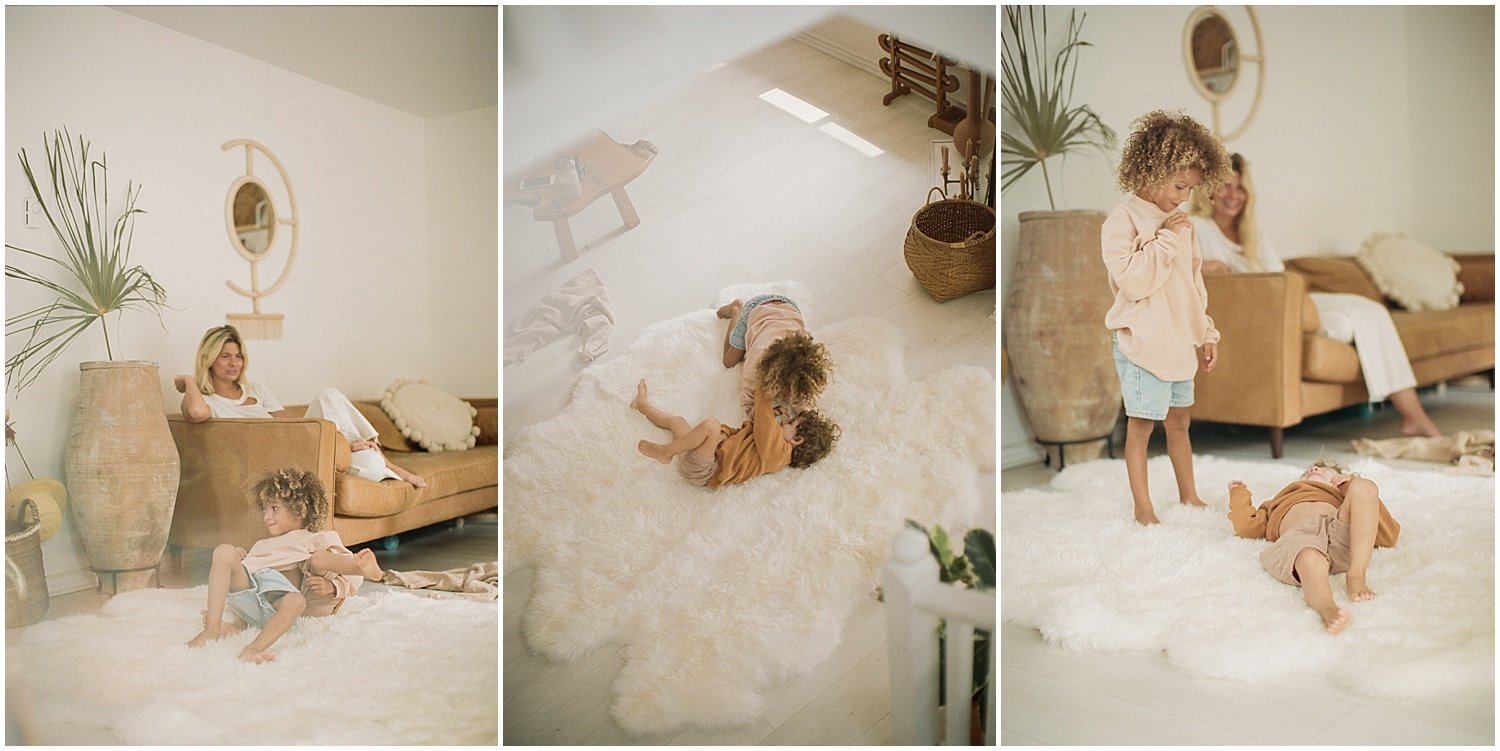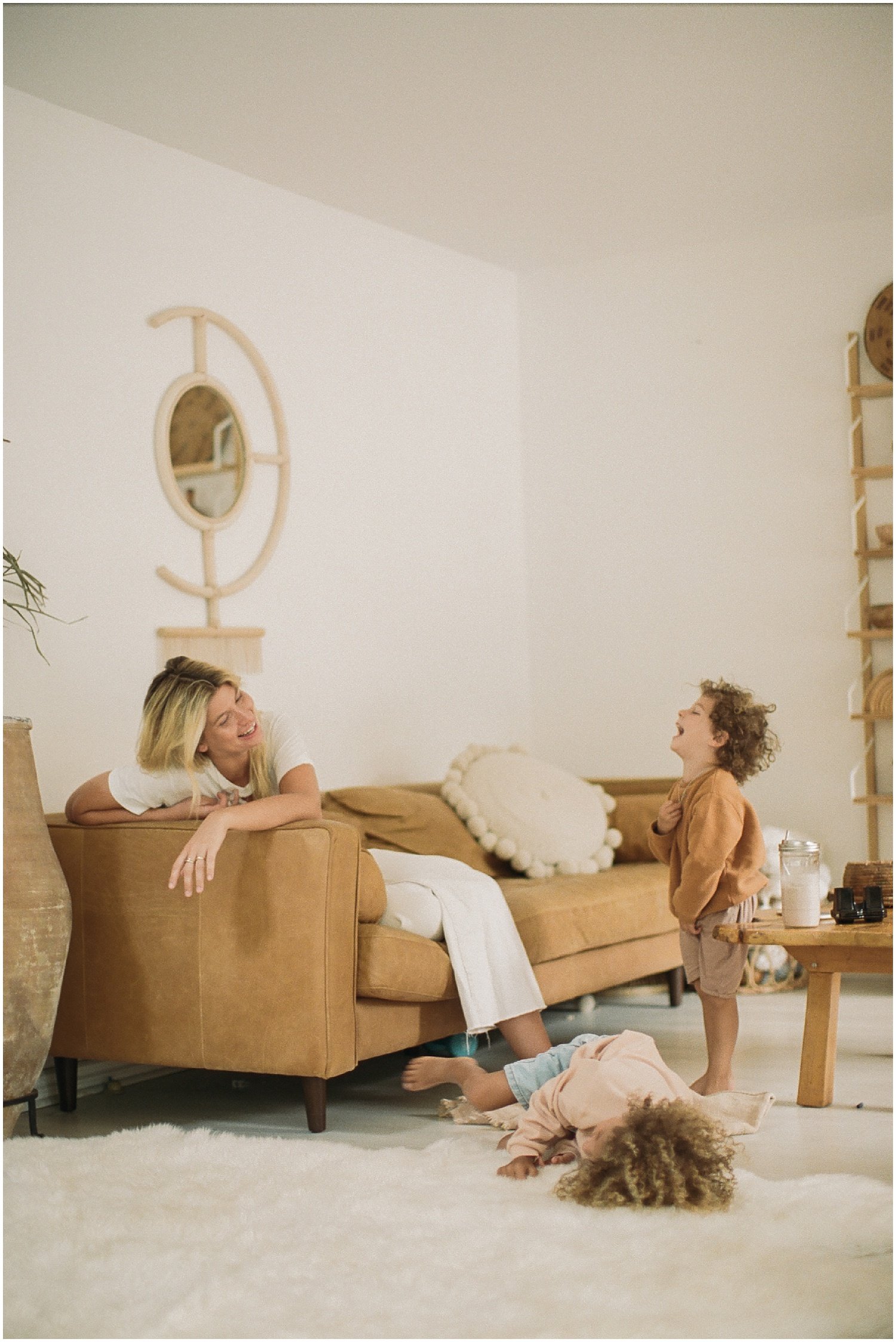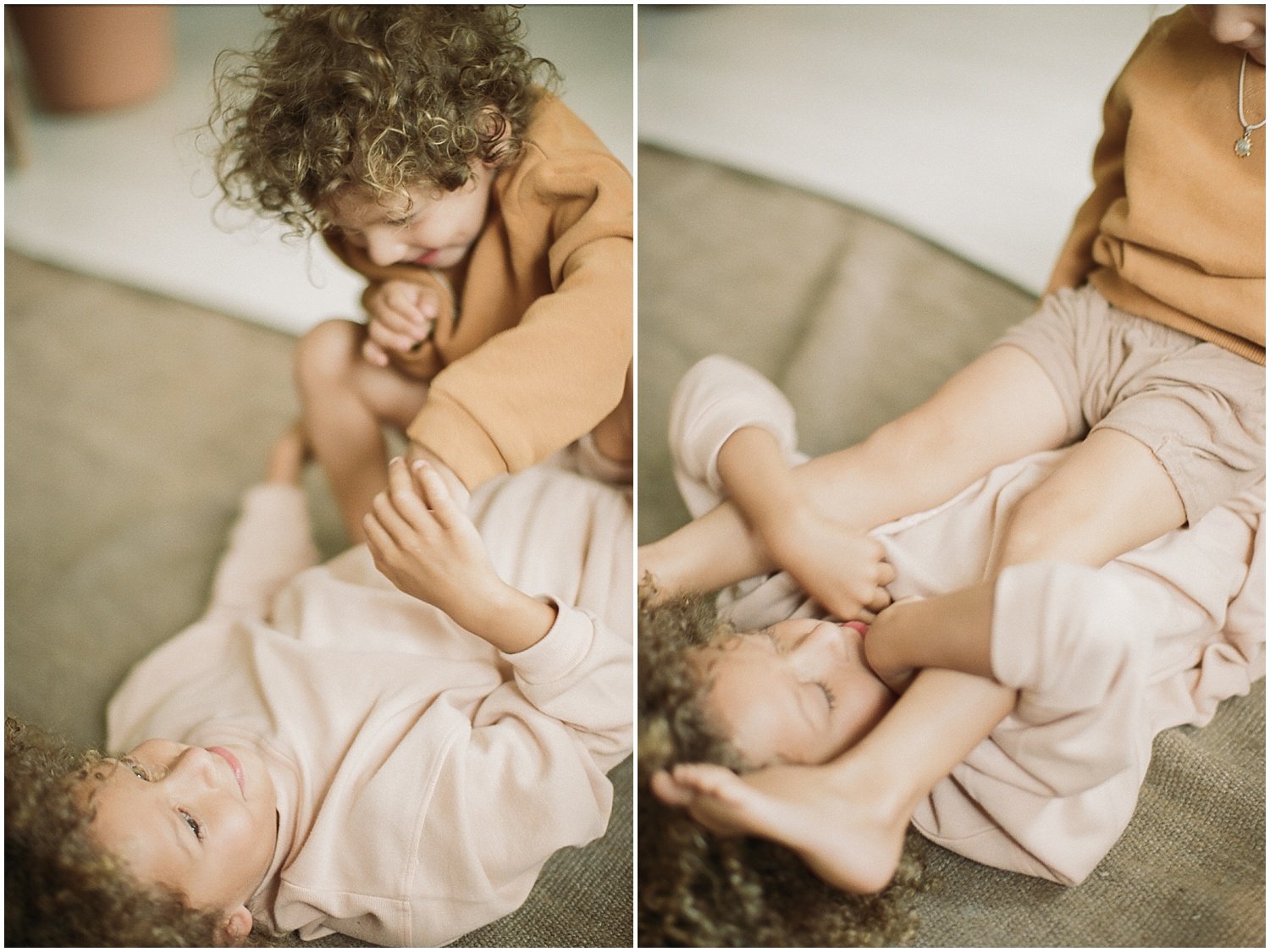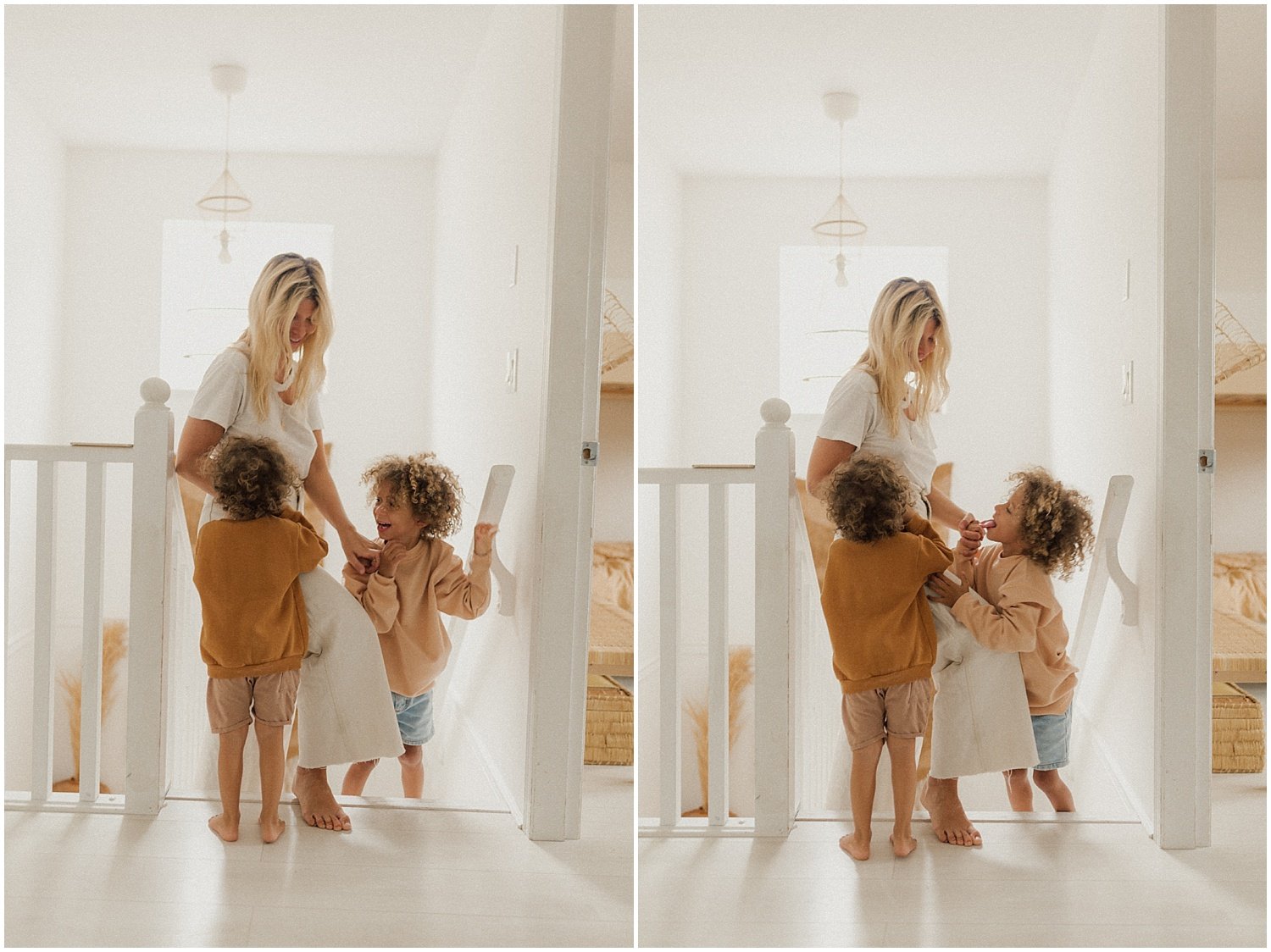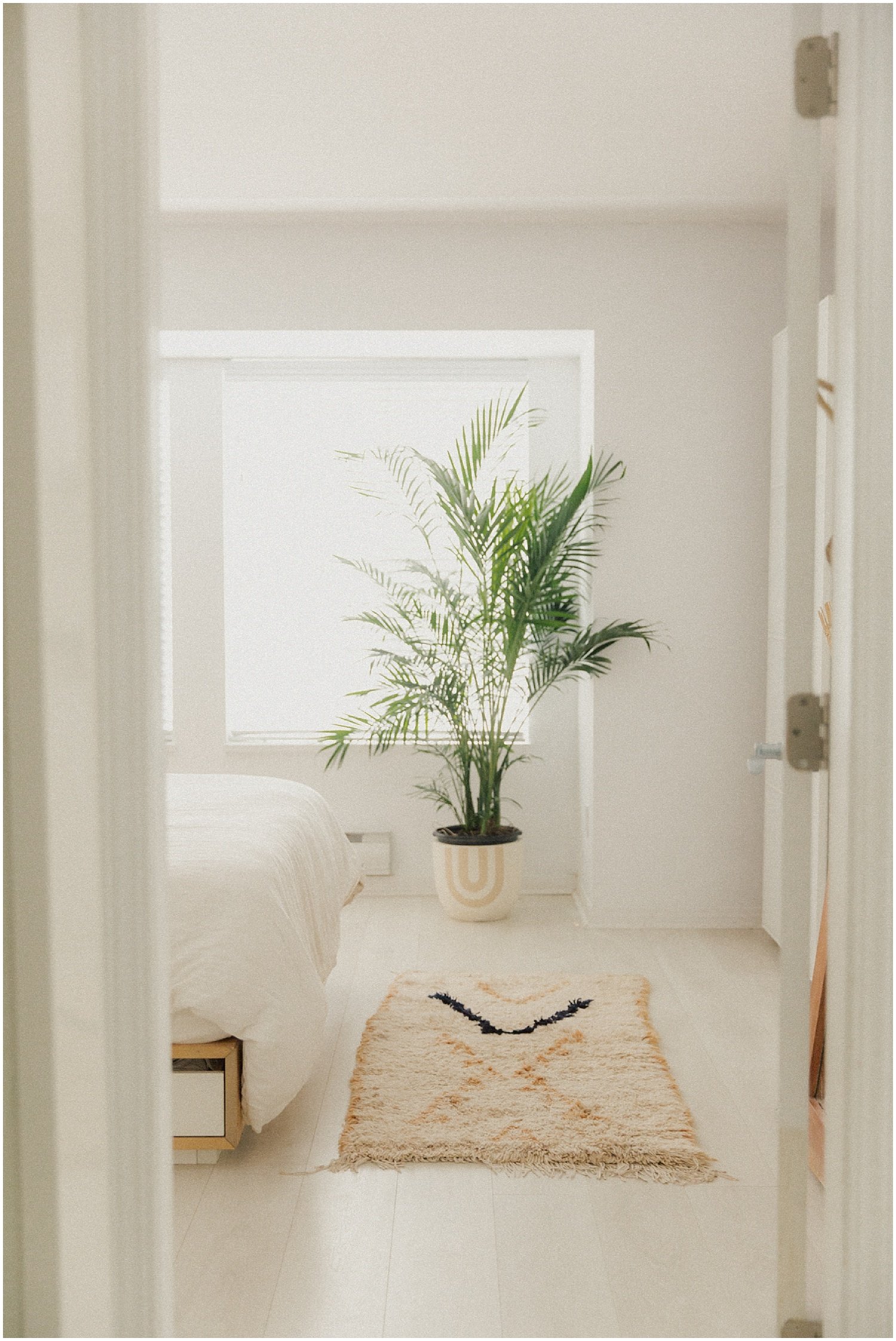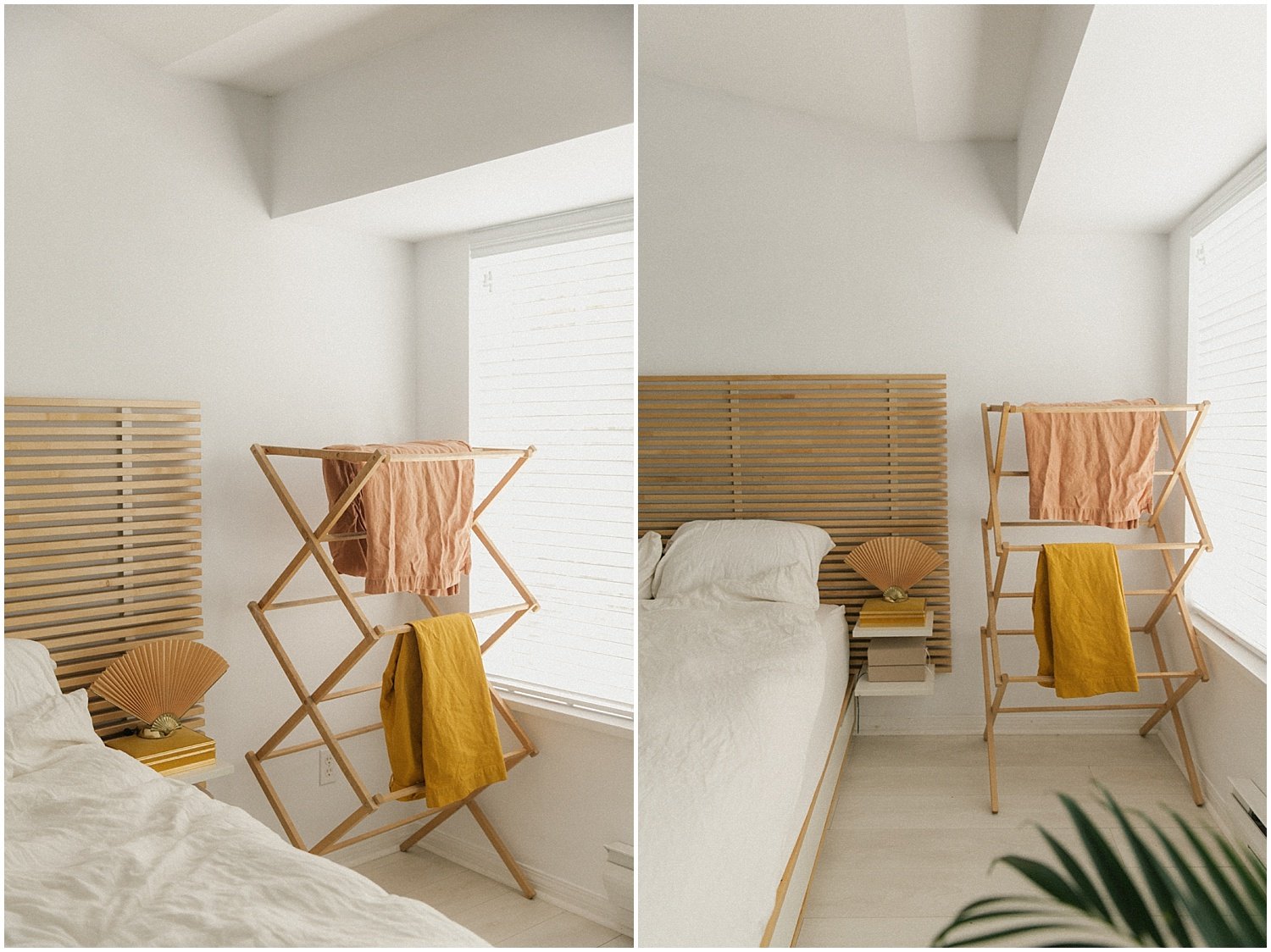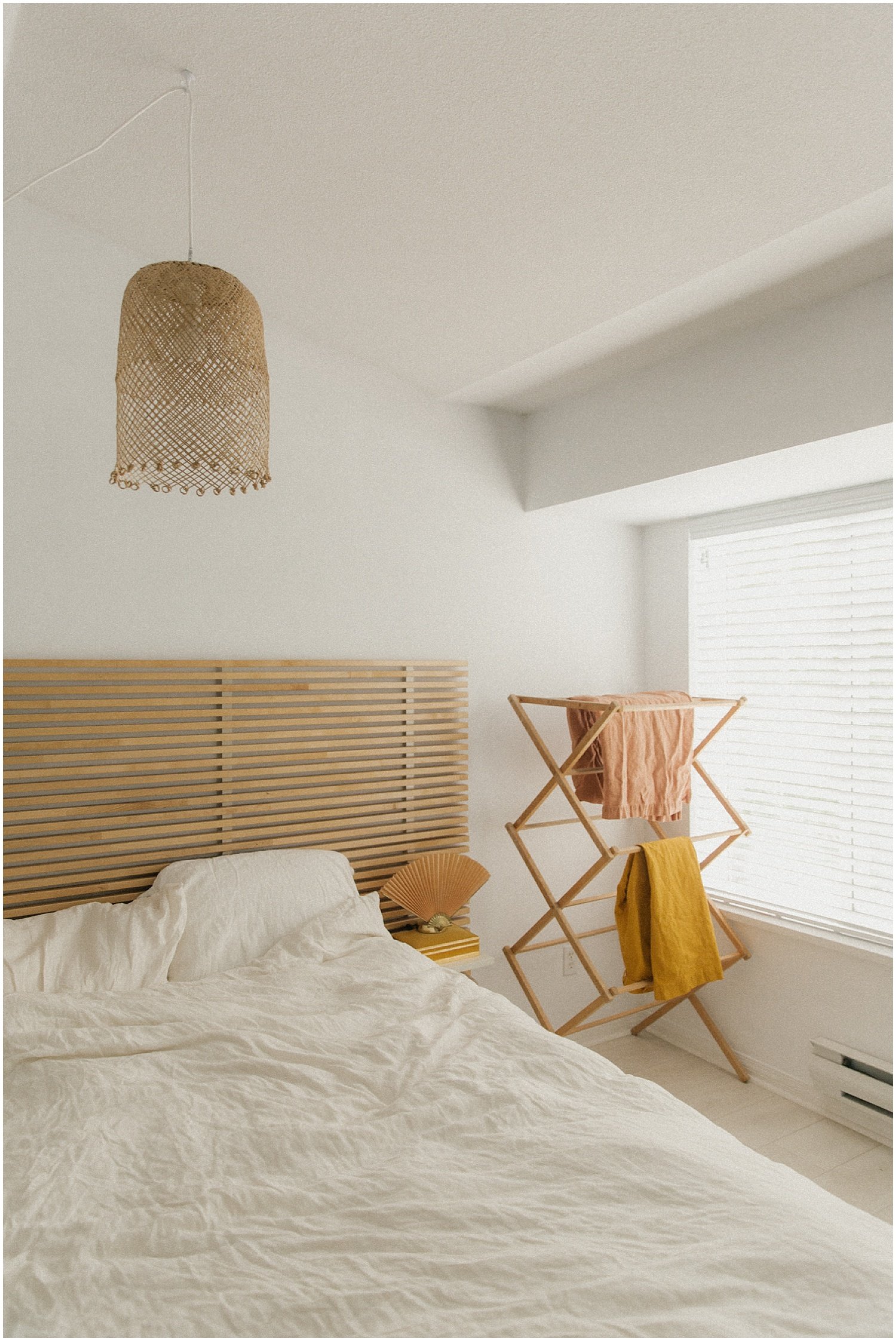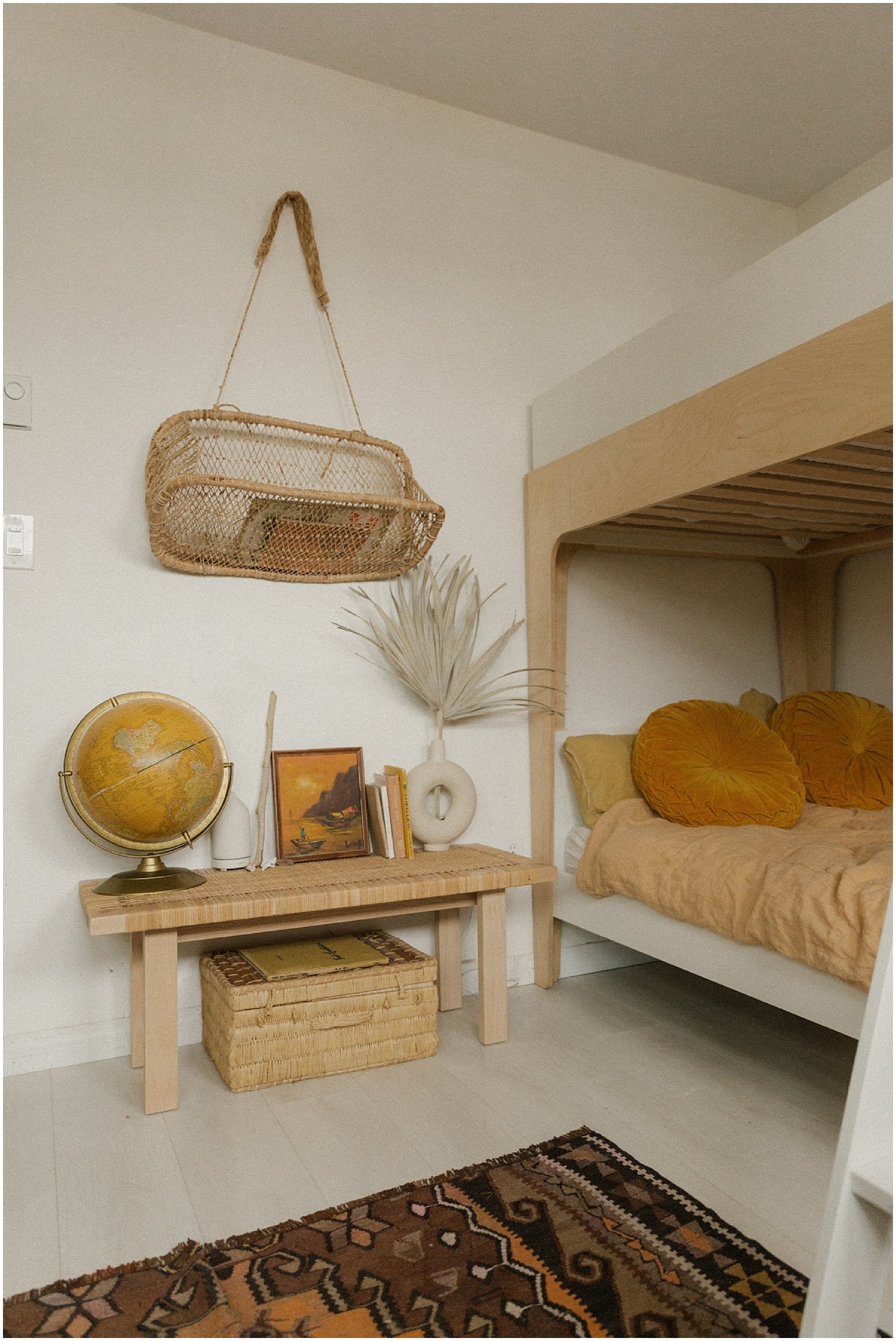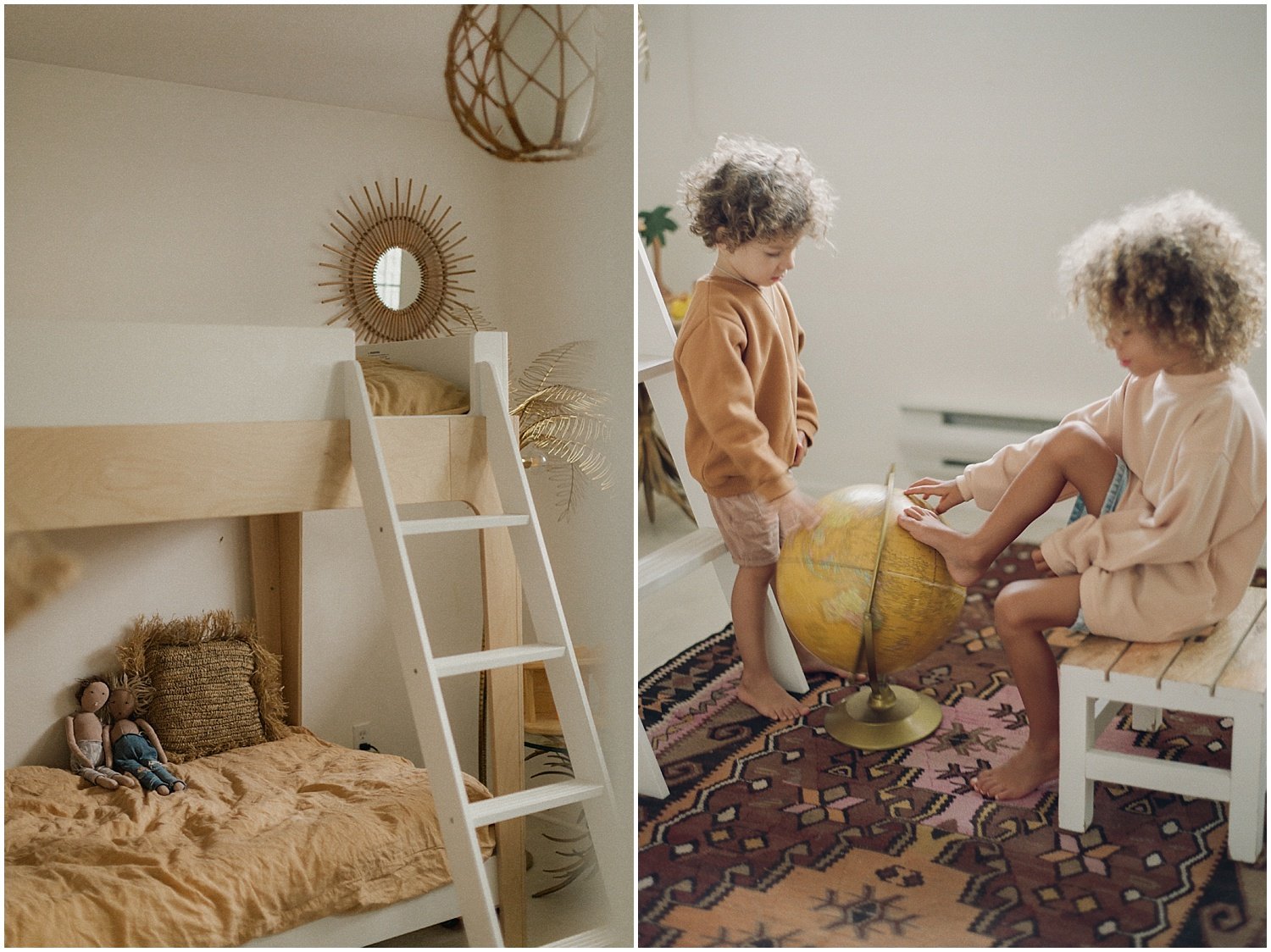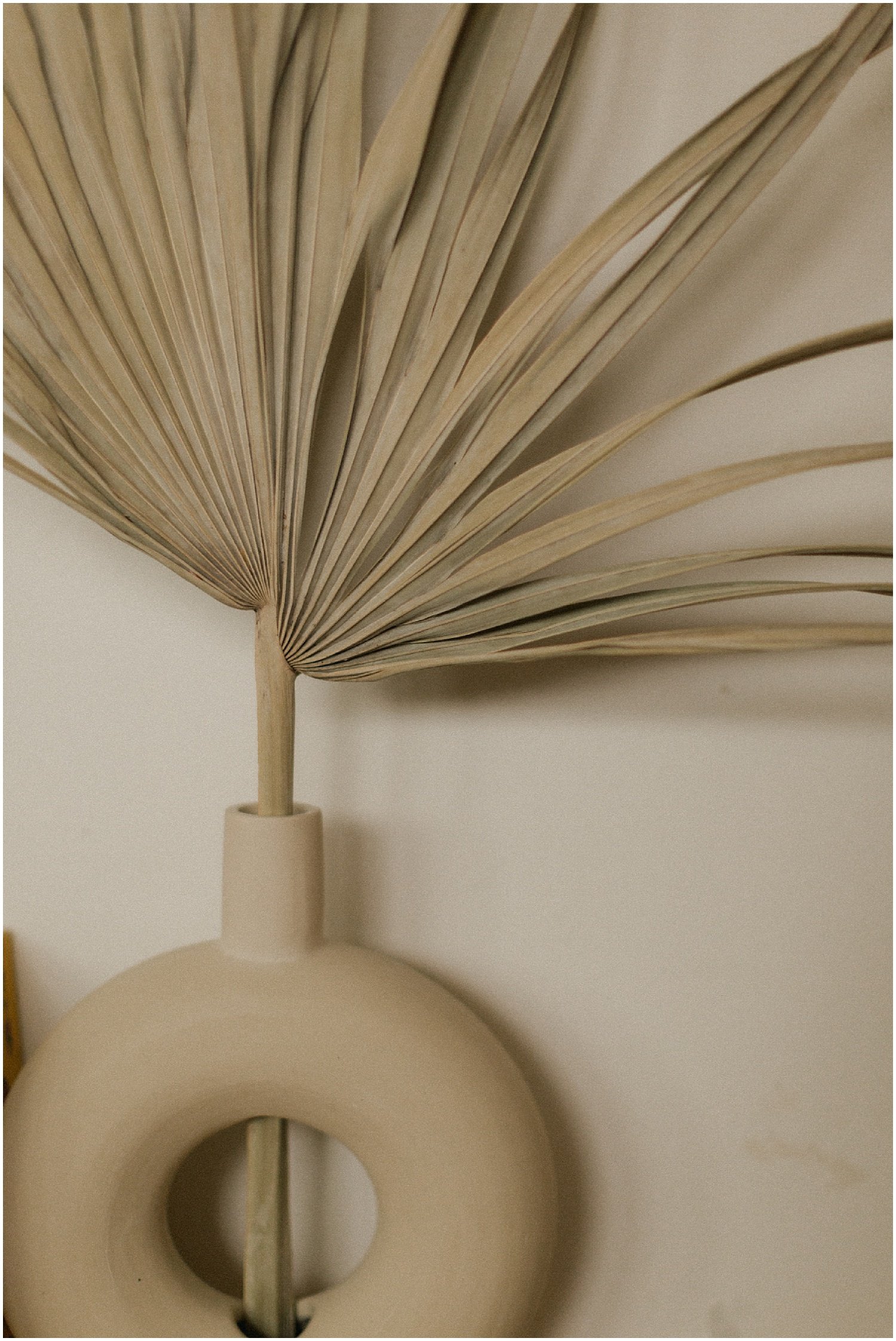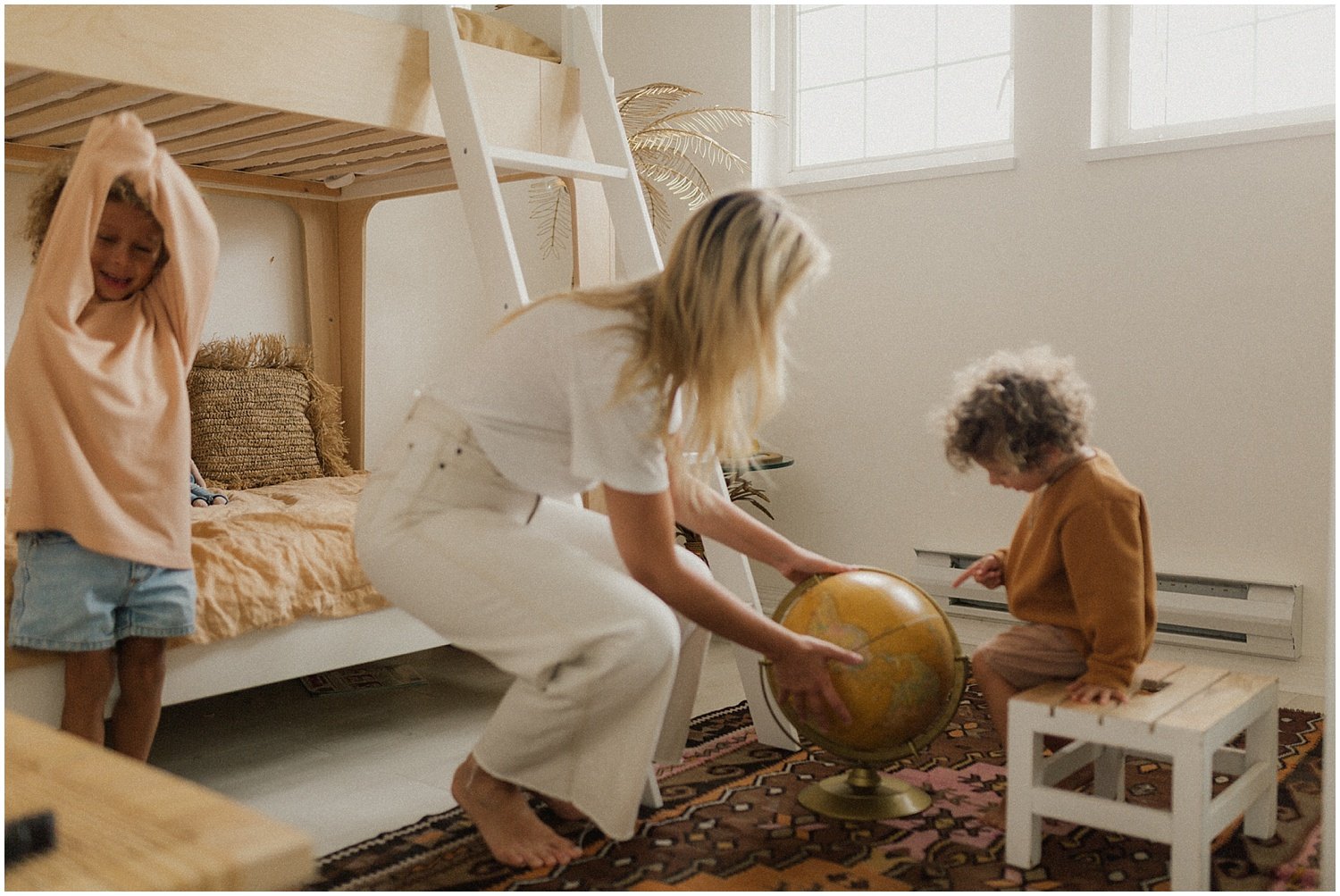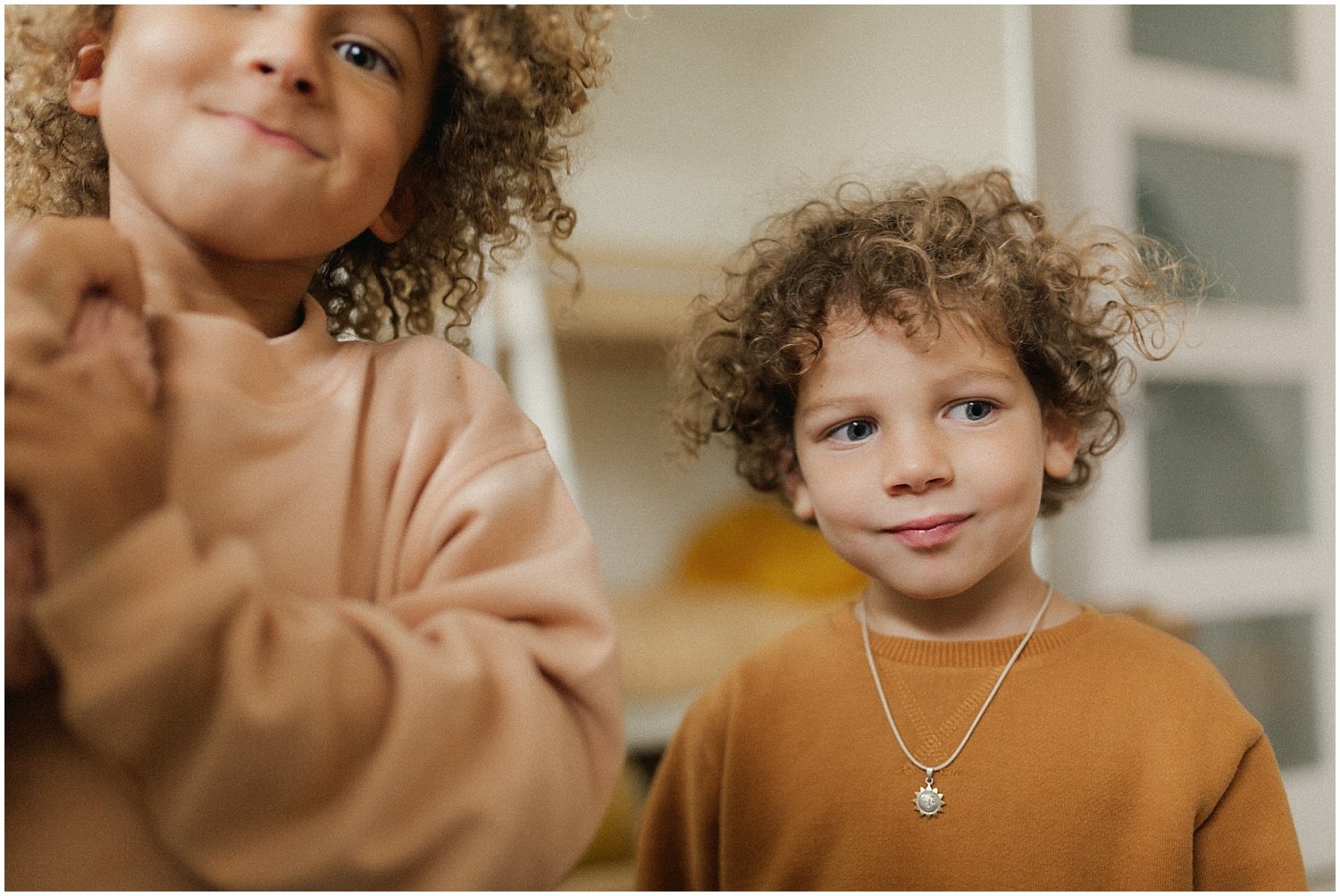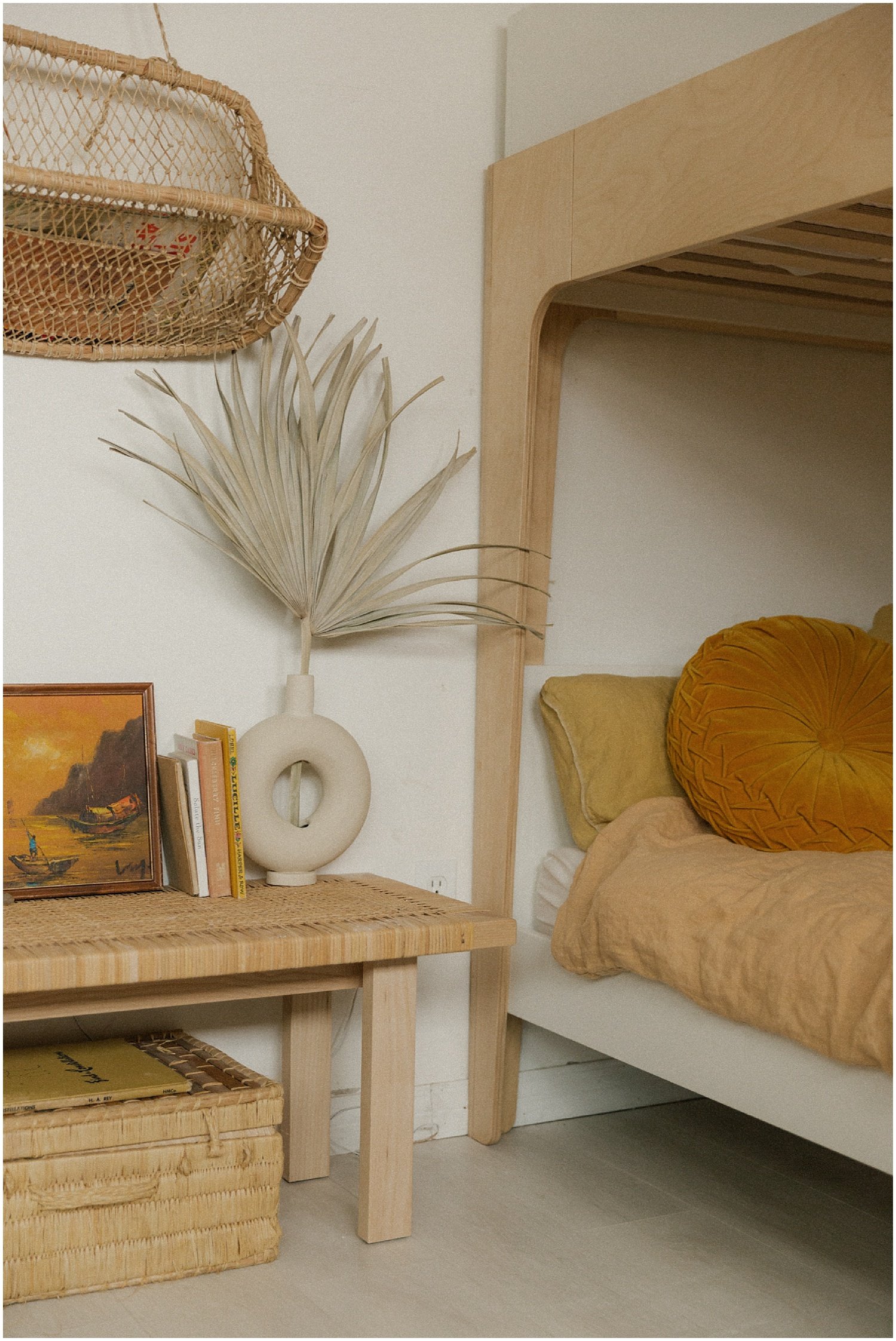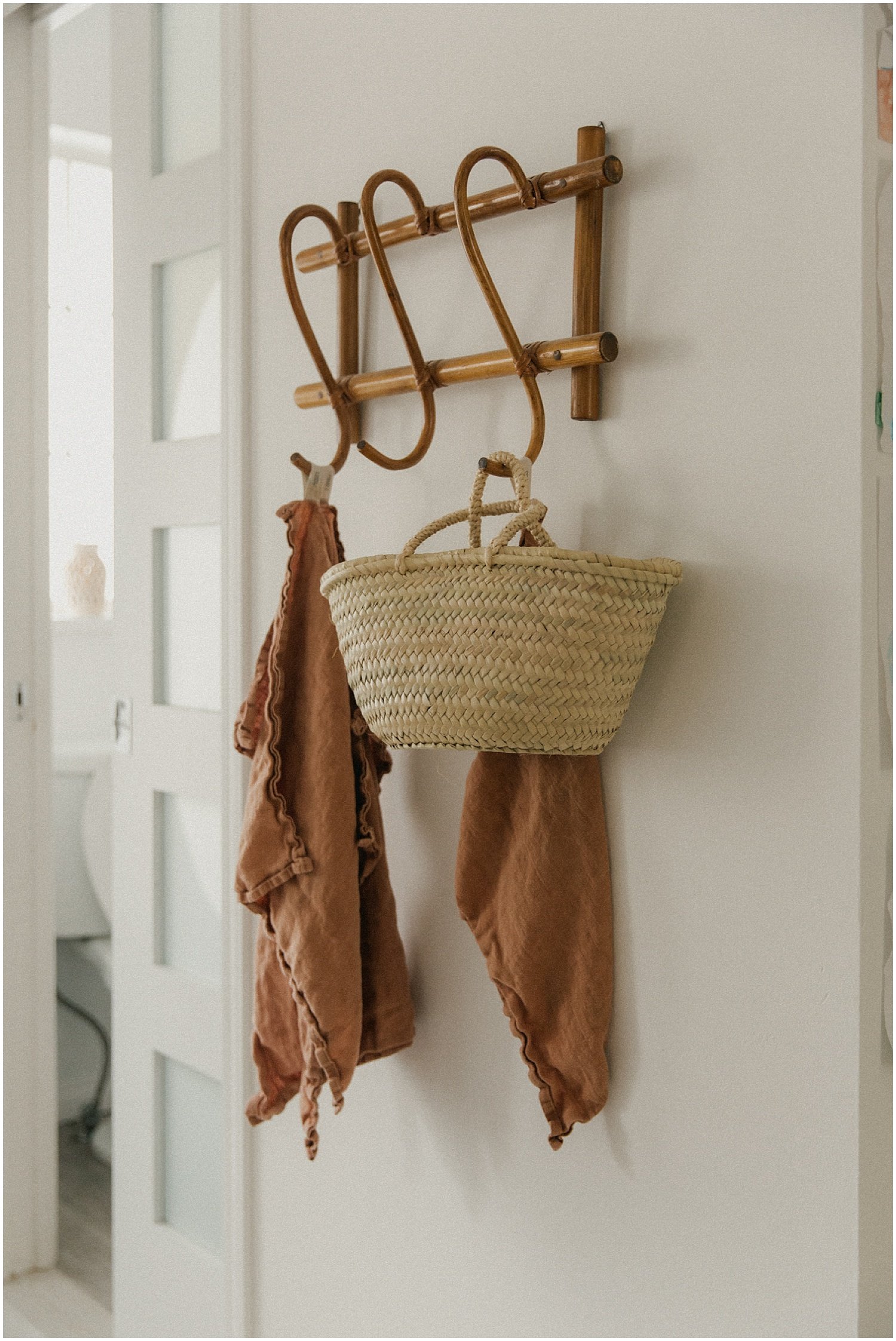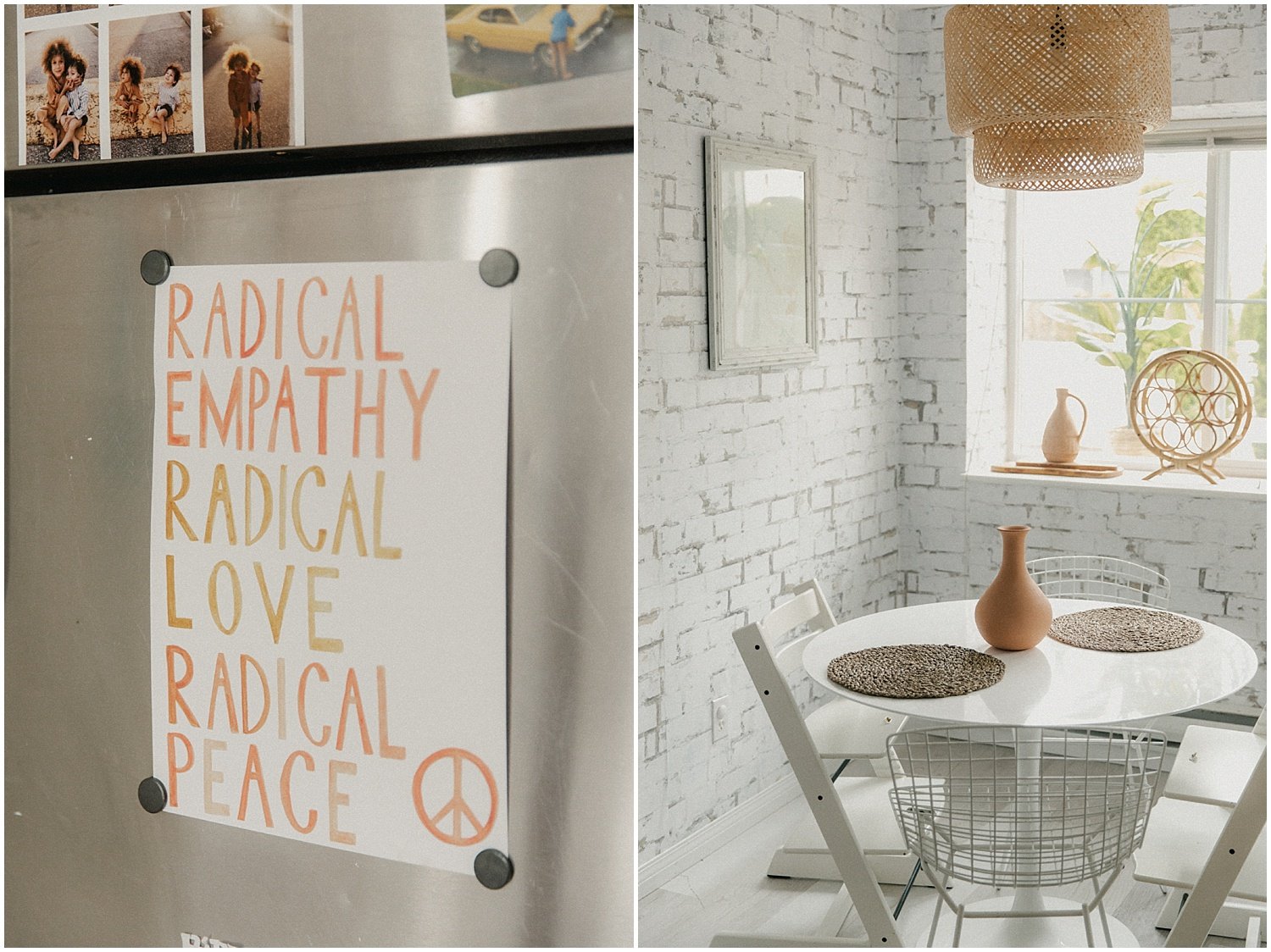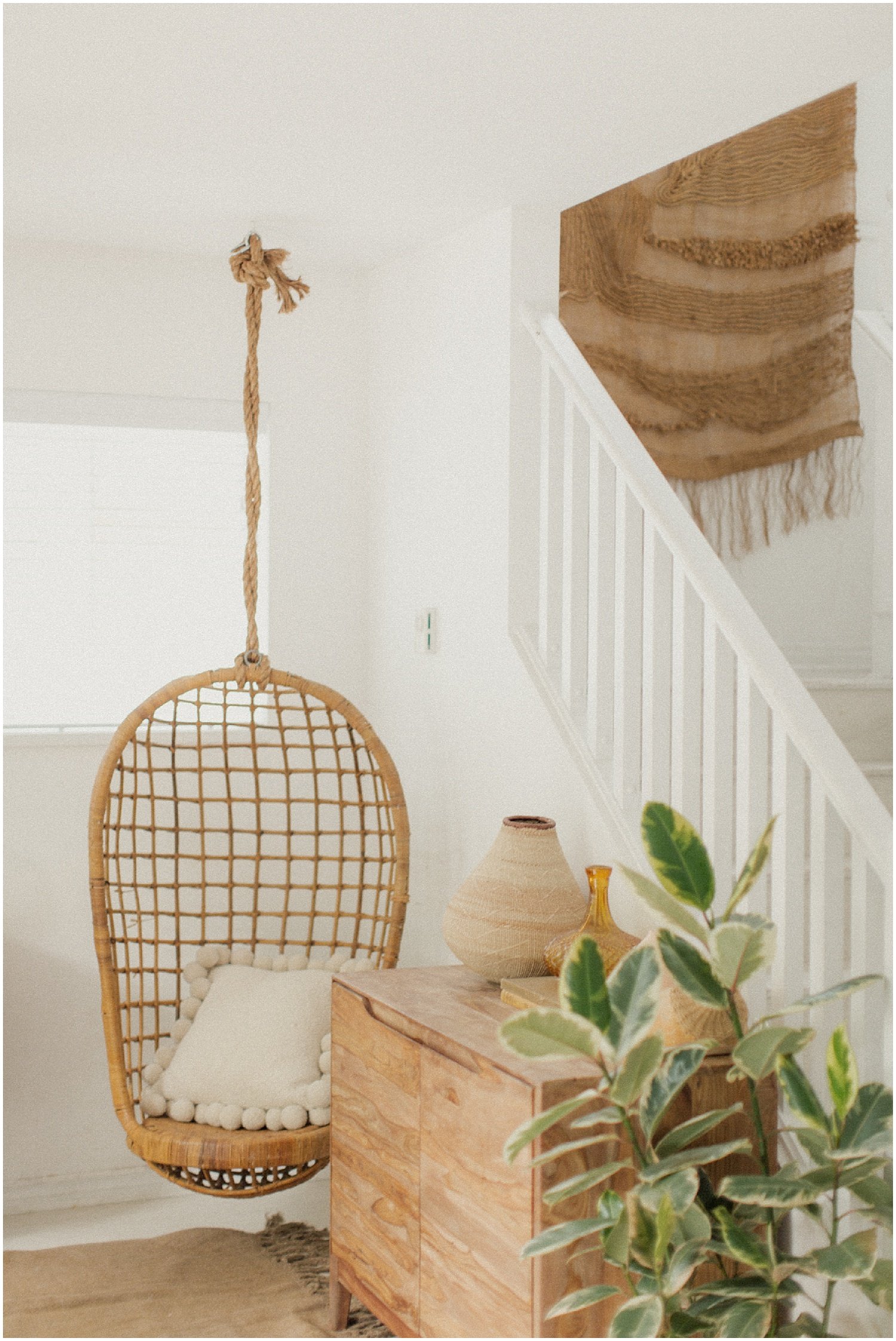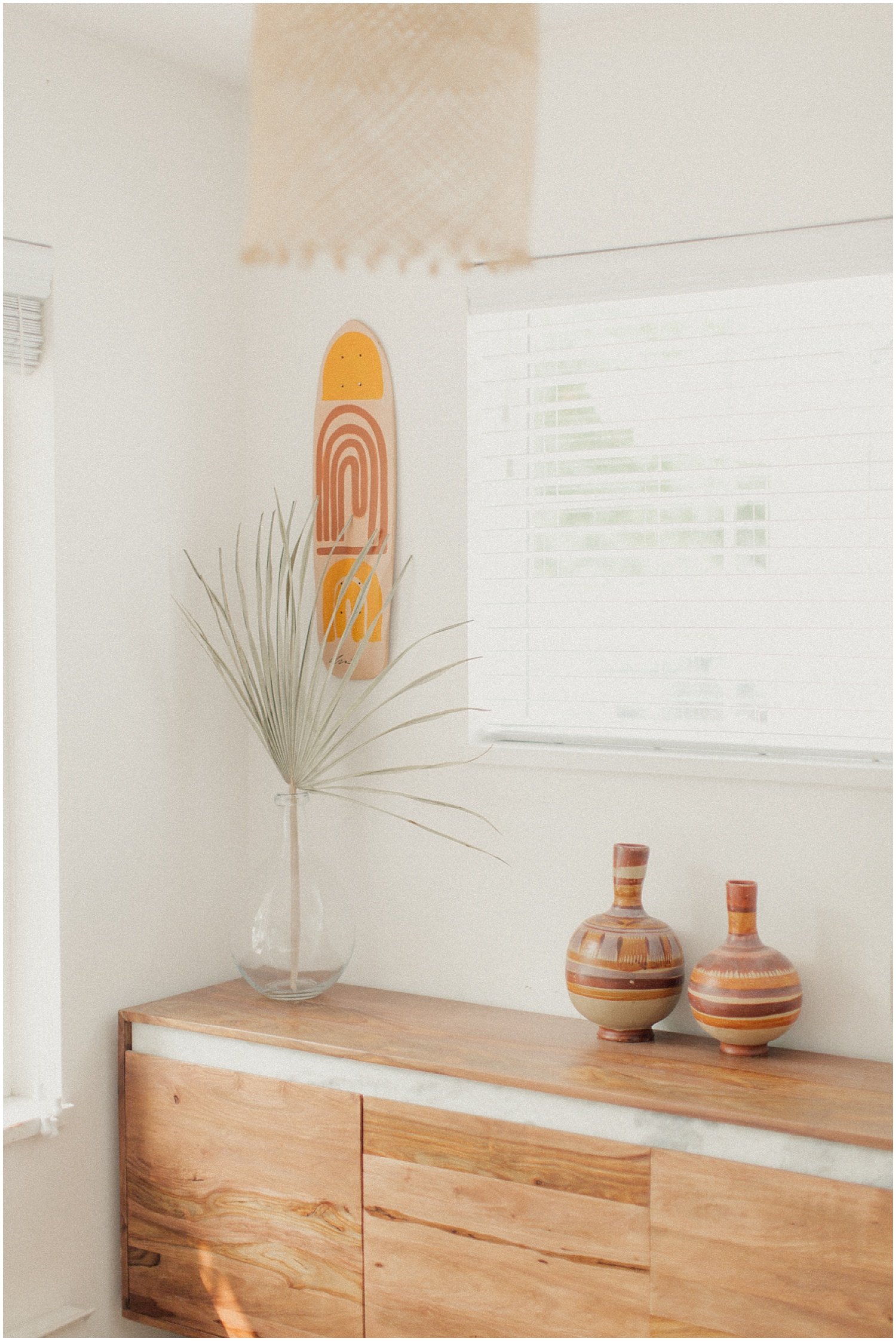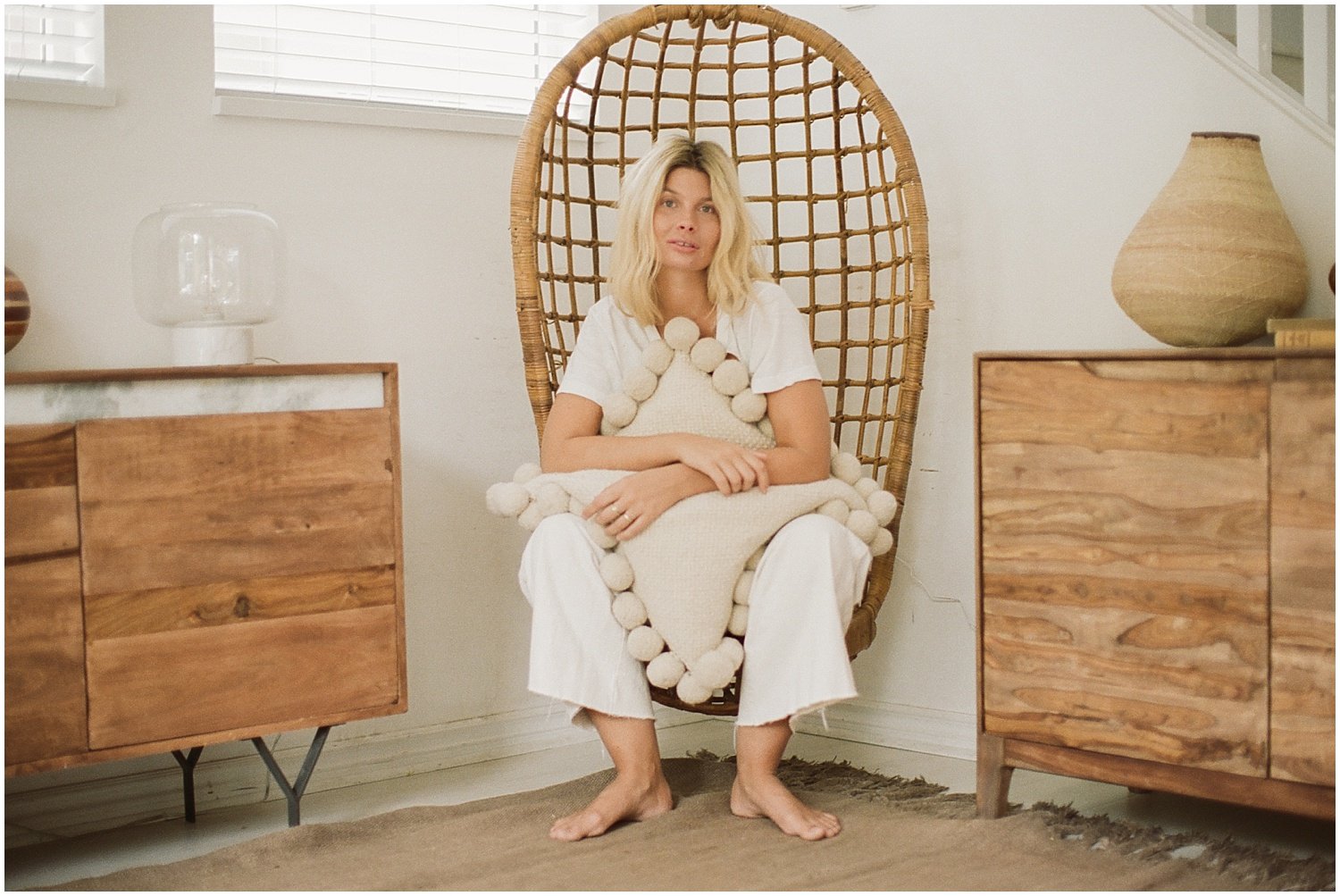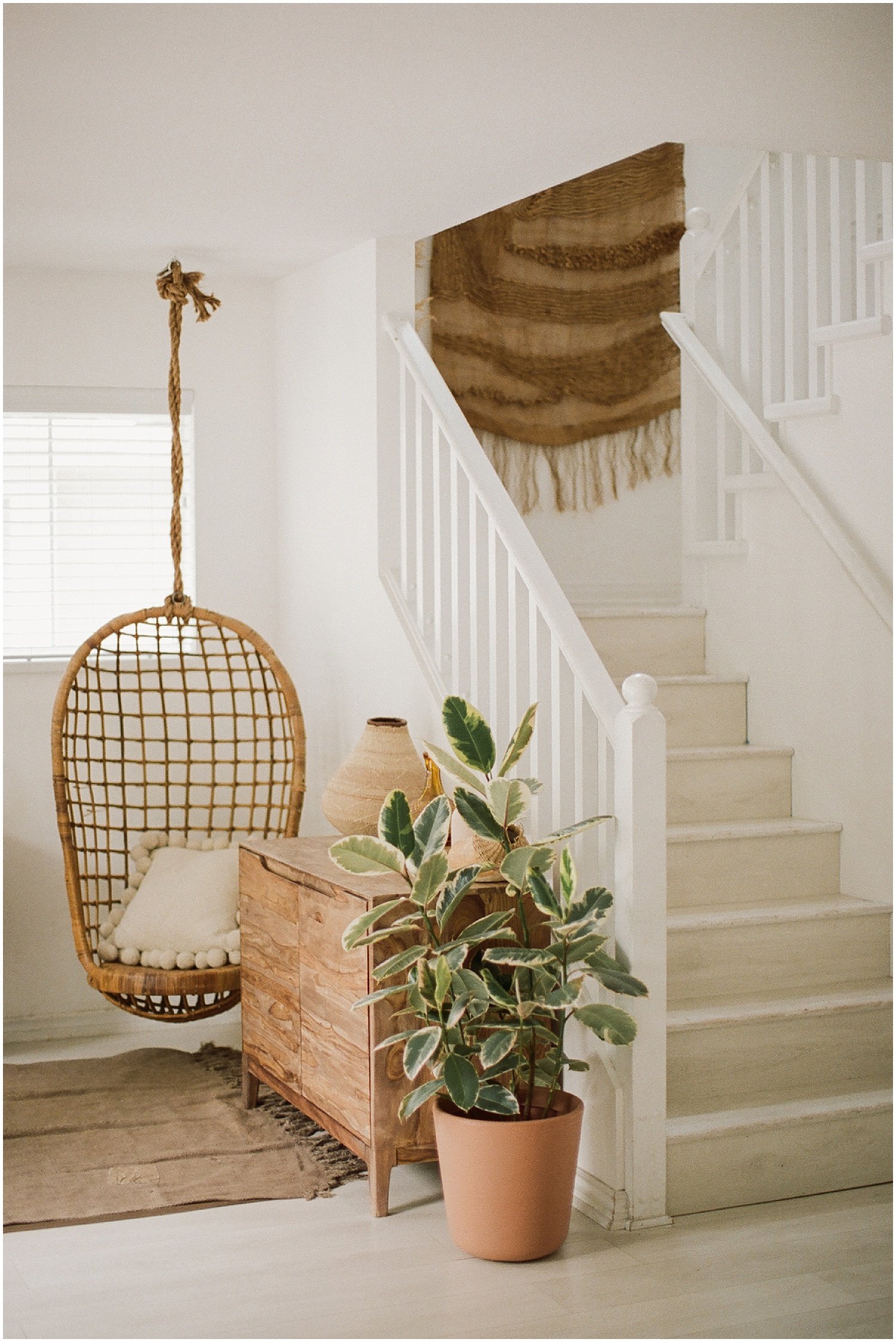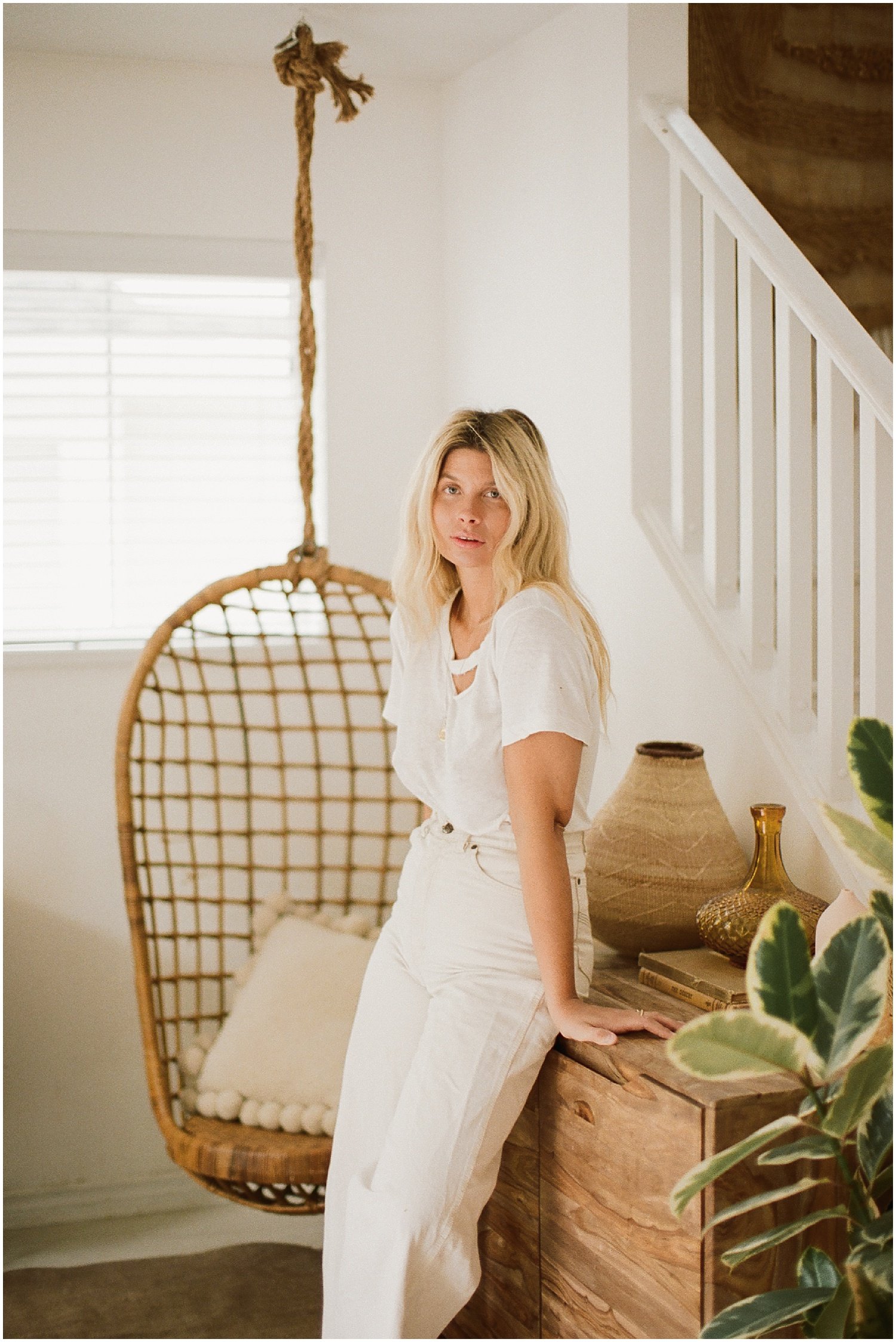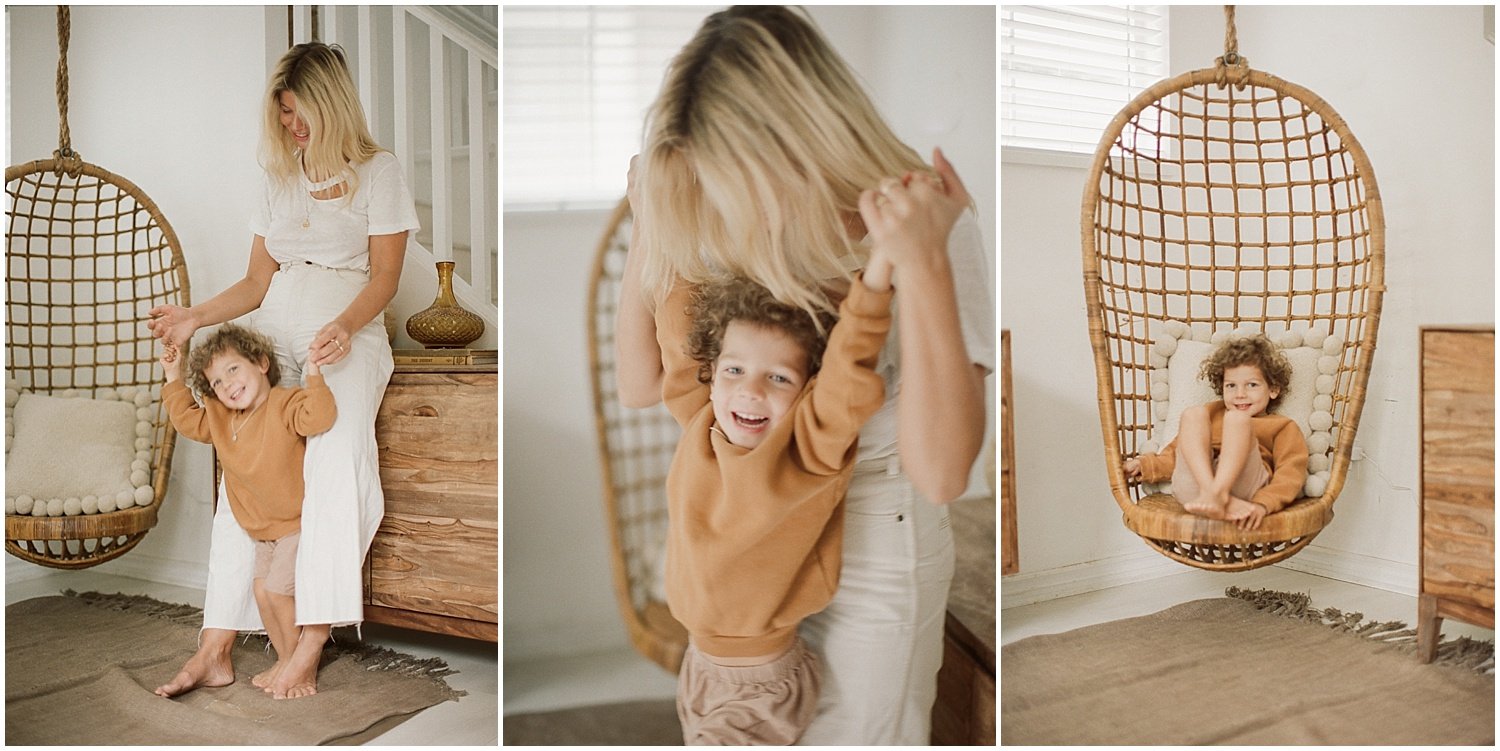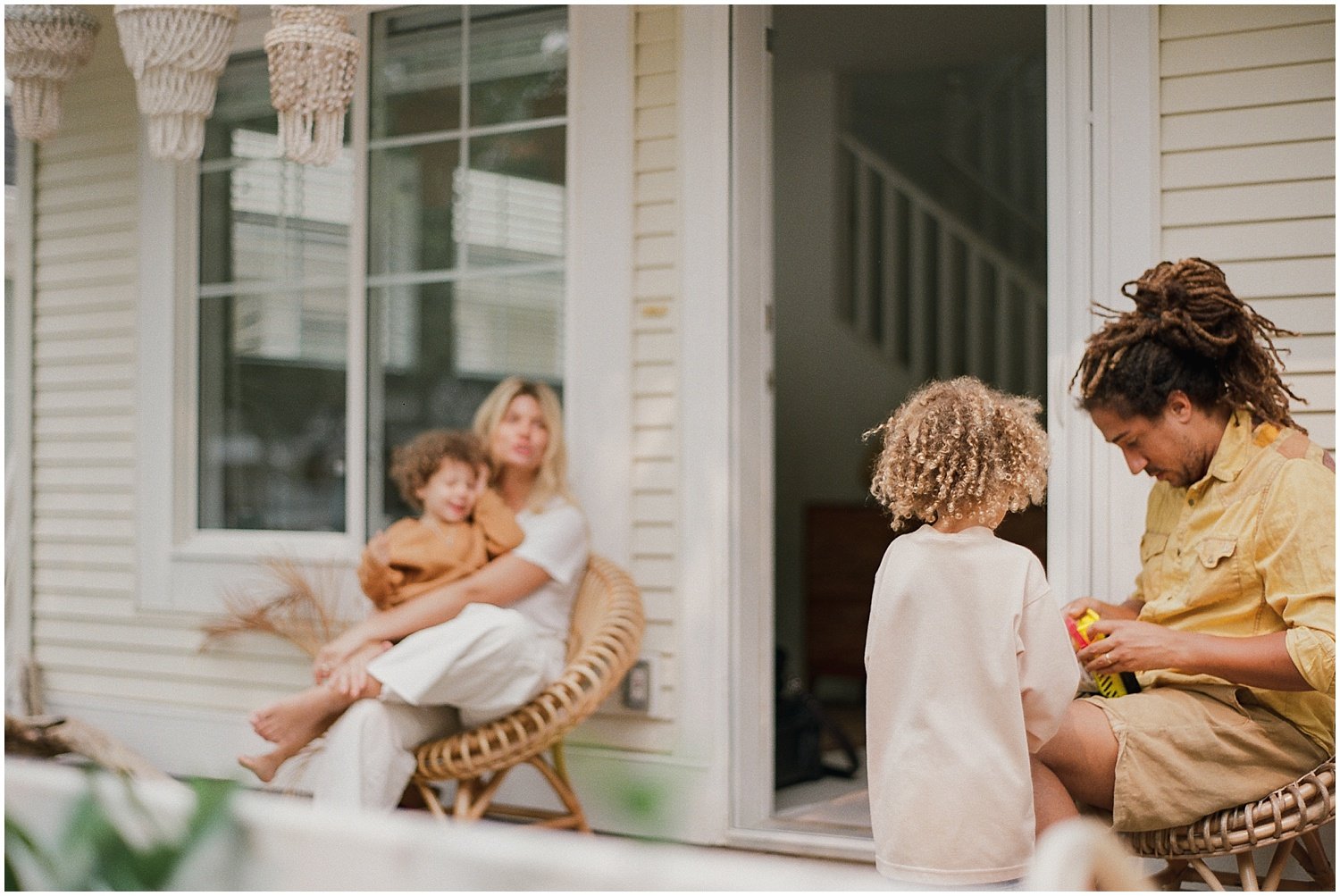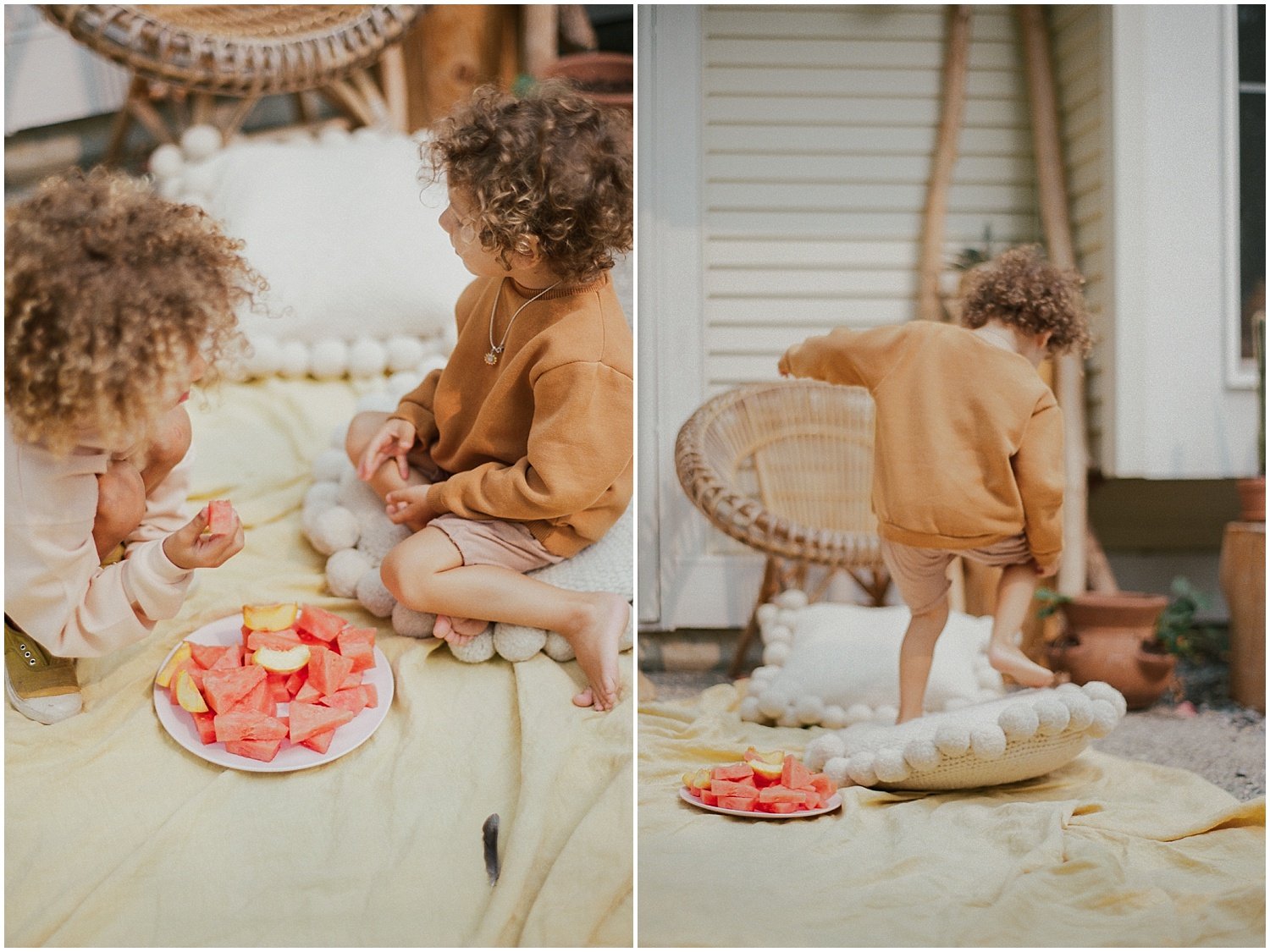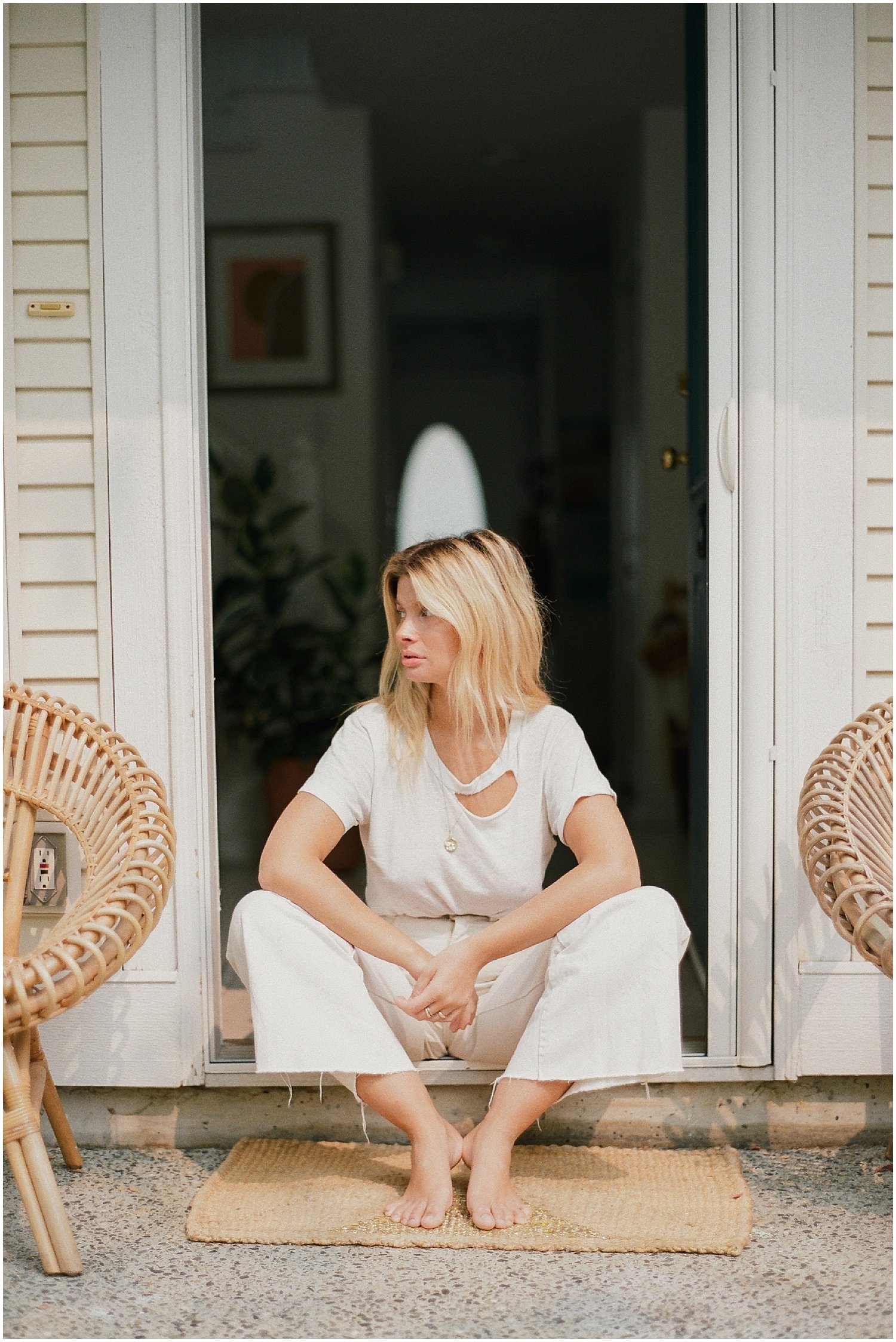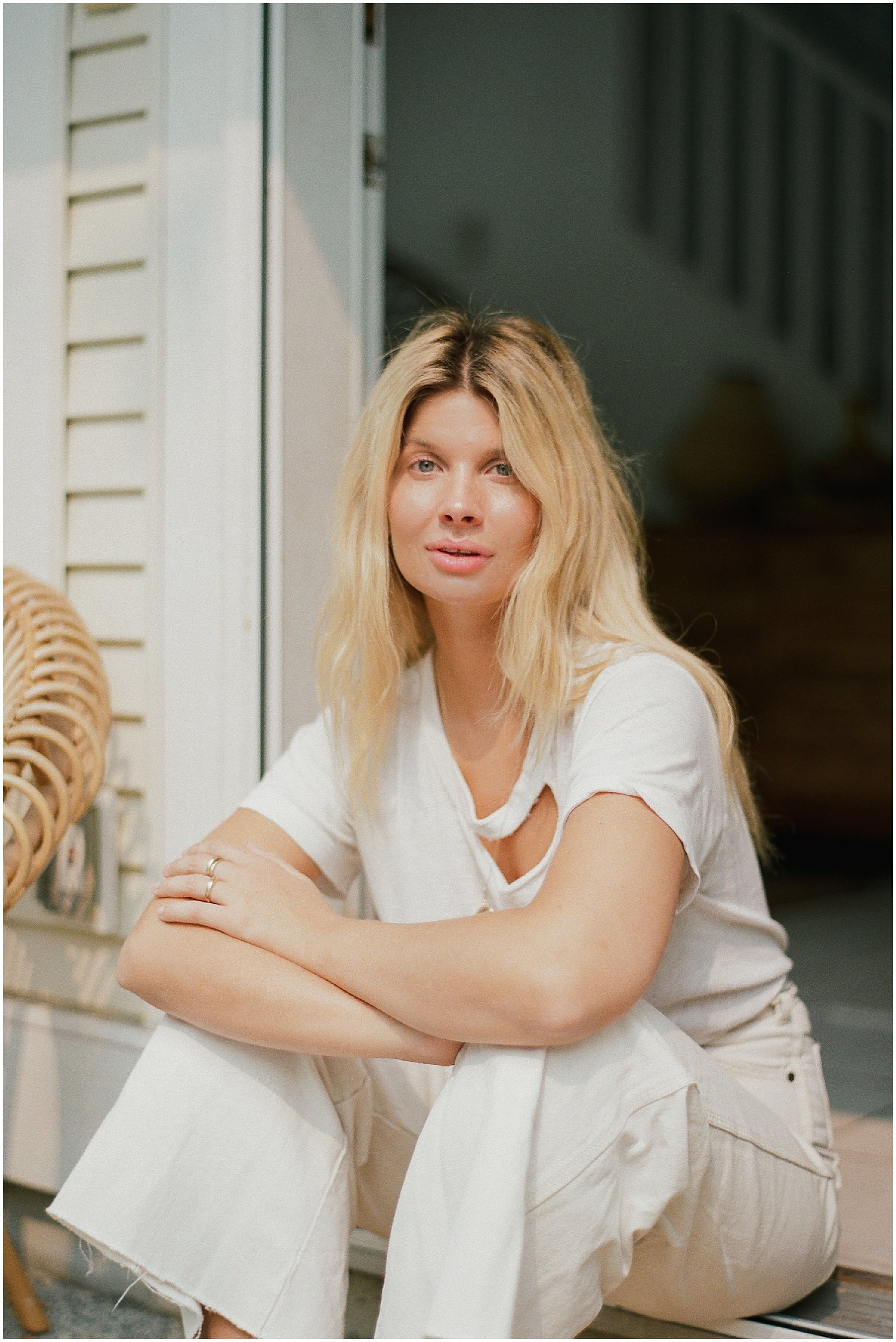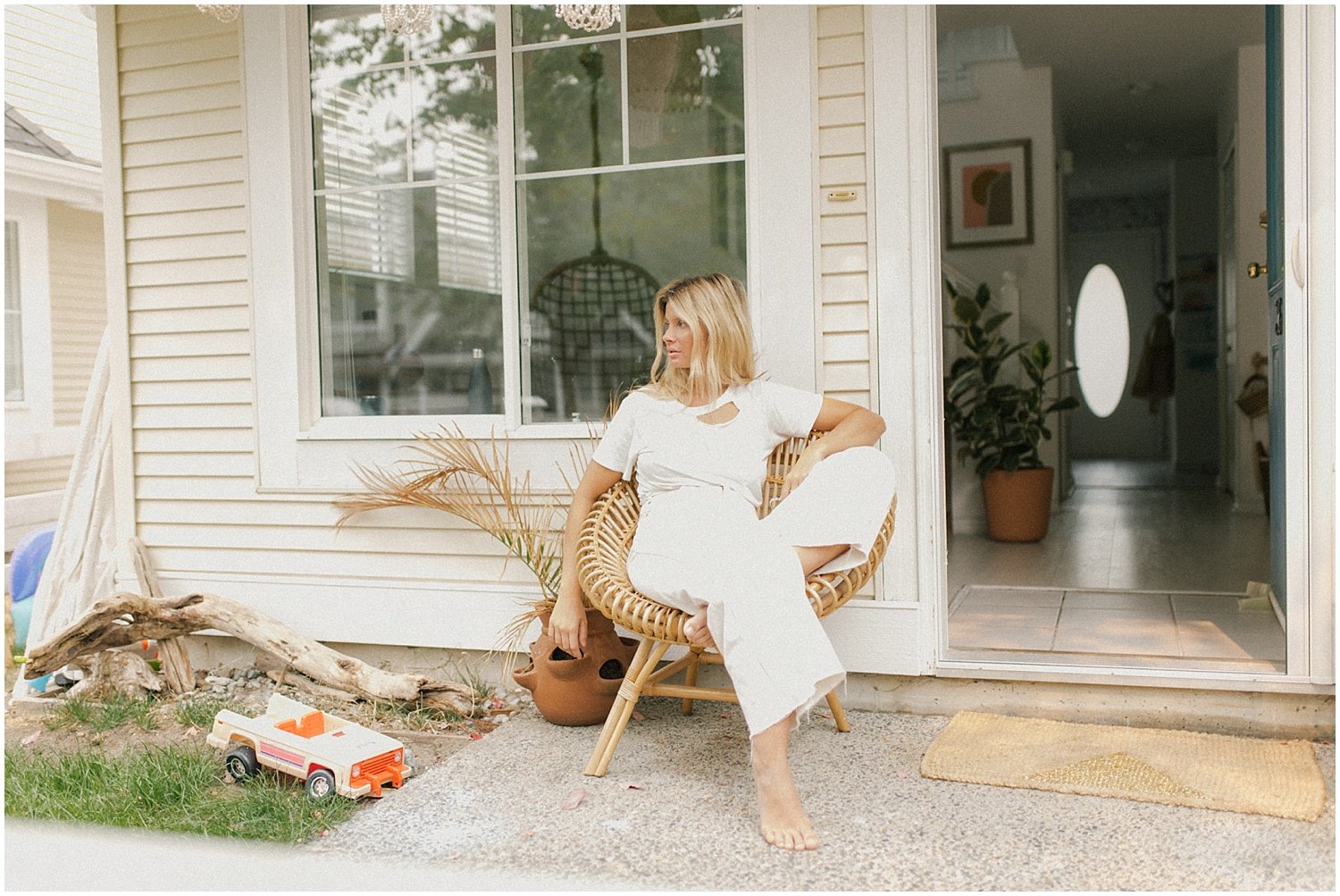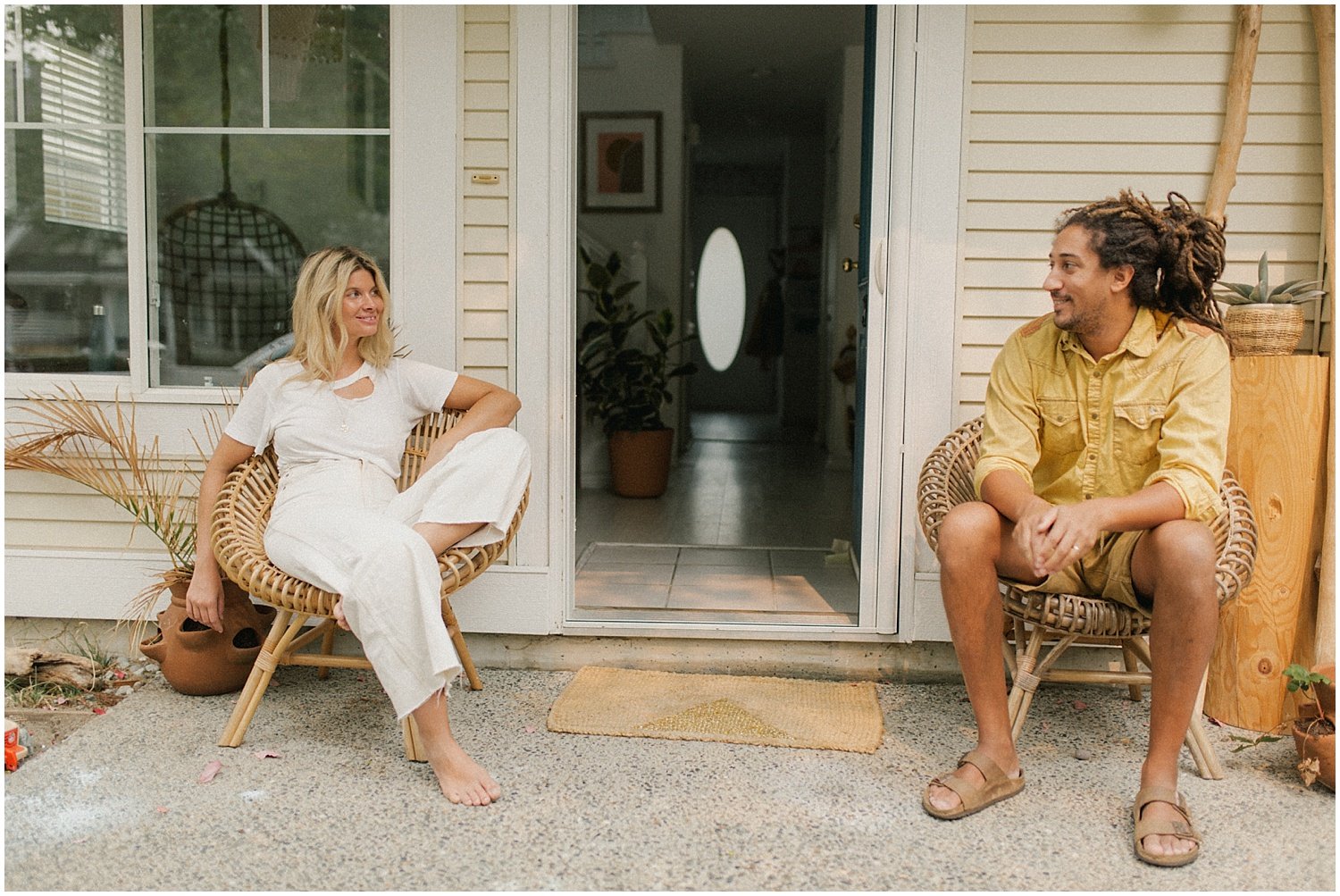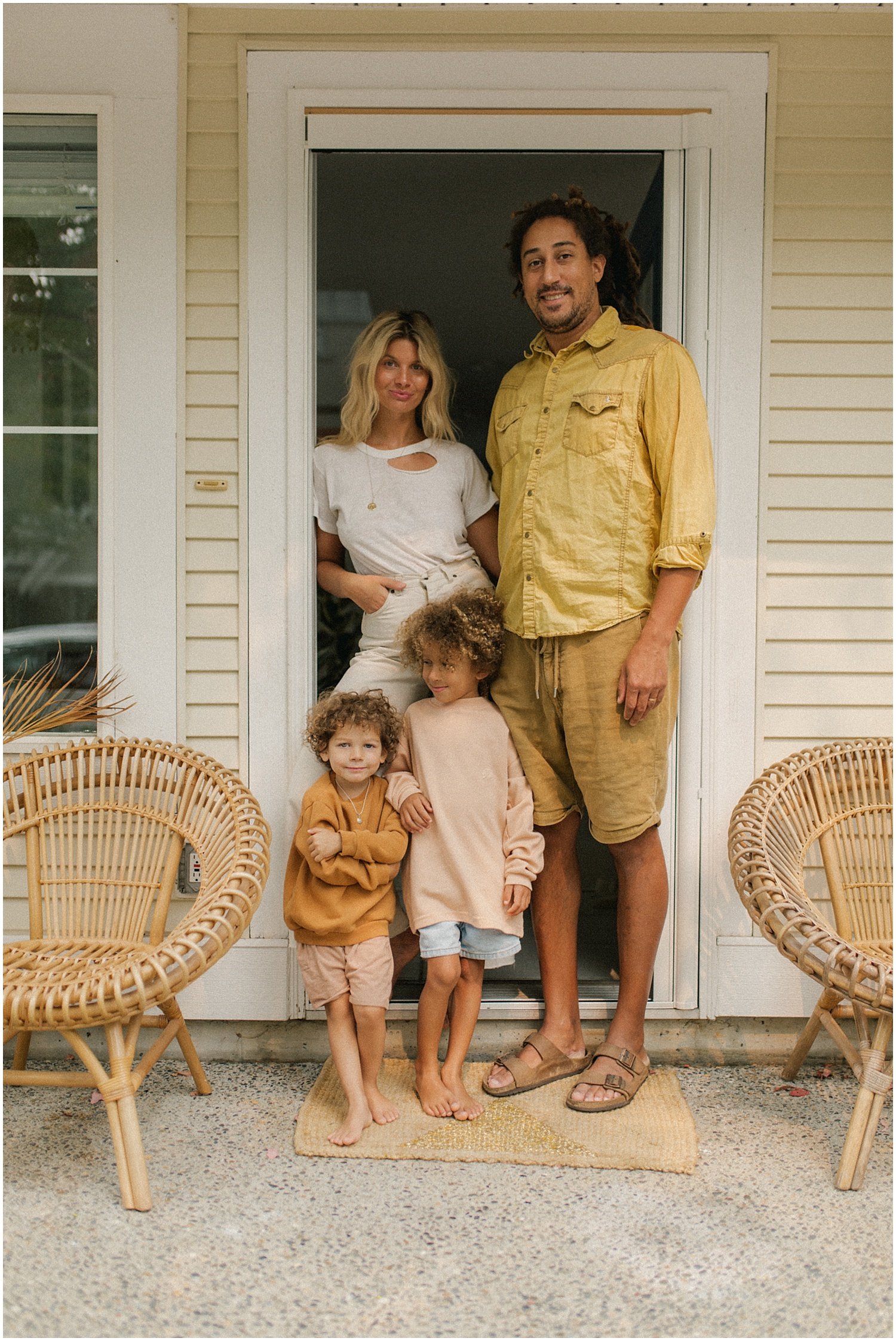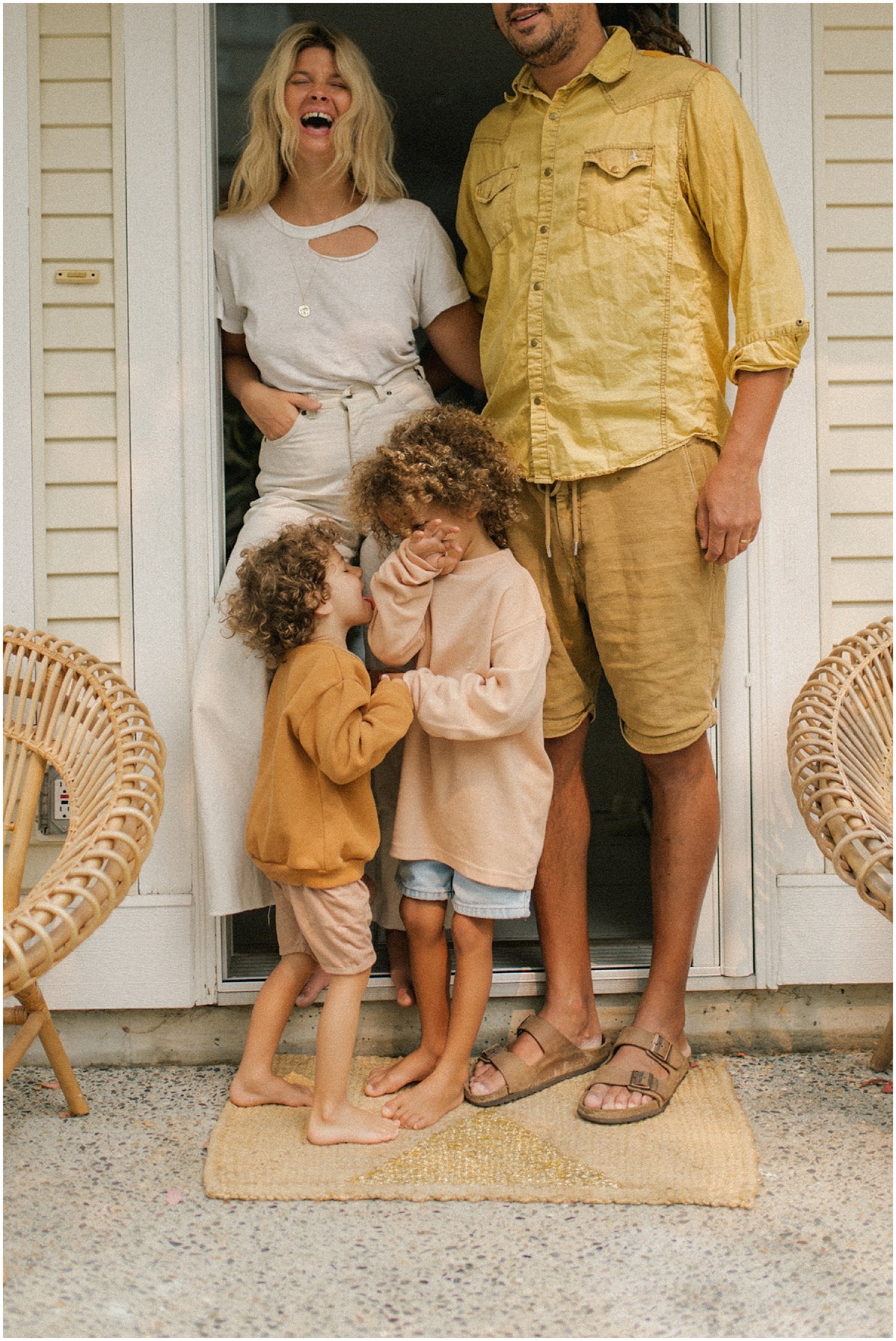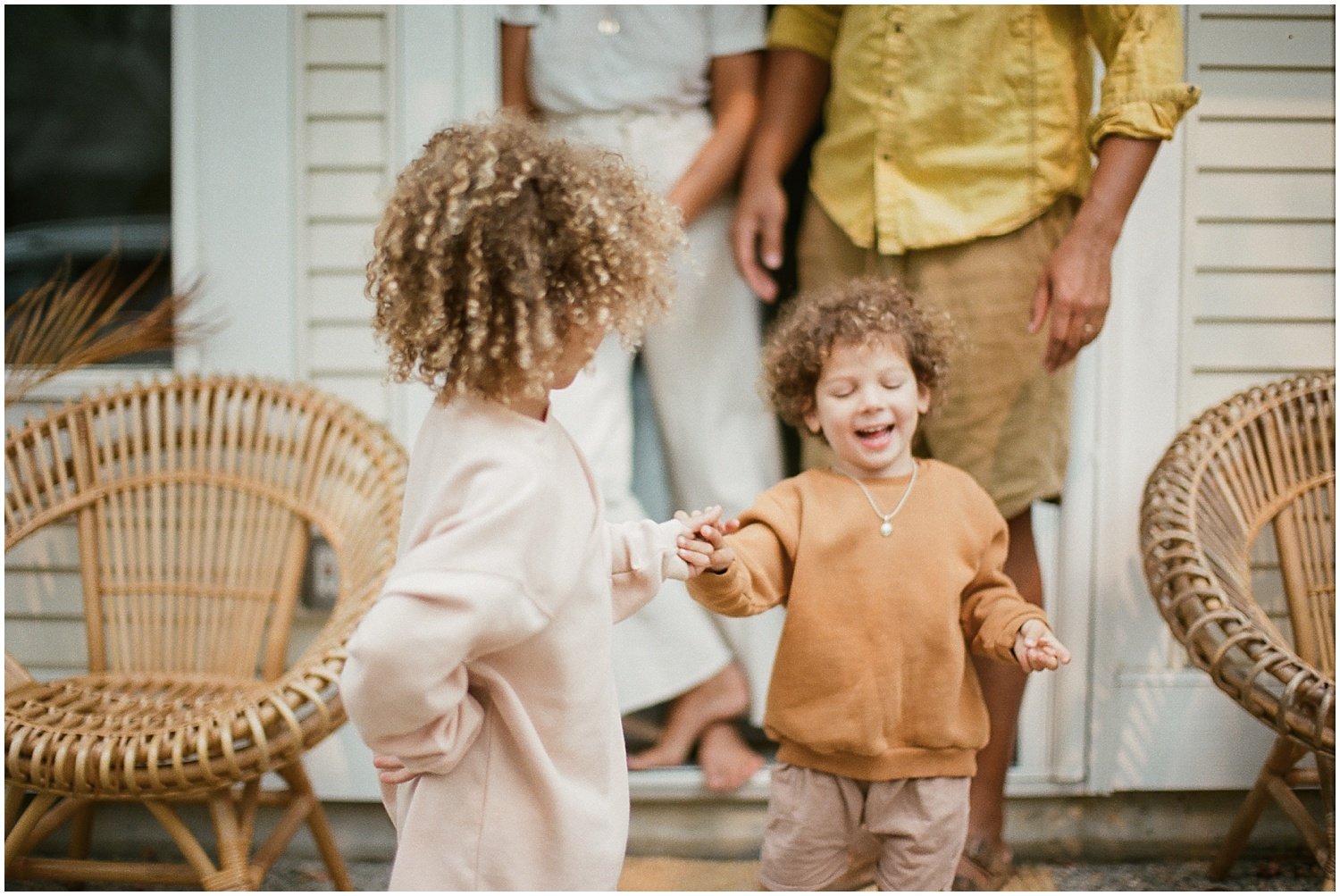 What a beautiful story this was, special thanks to Sarah & Brit for the special images.
Outtake 🙂
*All images & words are copyright of Pampa, for any kind of use please contact us at hello@pampa.com.au for permission.