For this Mi Casa, we visit the home of St Agni founder, Lara Fells. Situated in the heart of Byron Bay, Lara, a mother and creative, takes us through her abode and shares the process behind this personal project. Lara's approach creates a calming, uncluttered space that focuses on natural quality elements, materials, and fittings. Each piece is humble, yet has depth and integrity, designed with both functionality and aesthetics in mind. During our conversation, we discussed how design studio We Are Triibe made the process seamless, allowing her vision to come to life.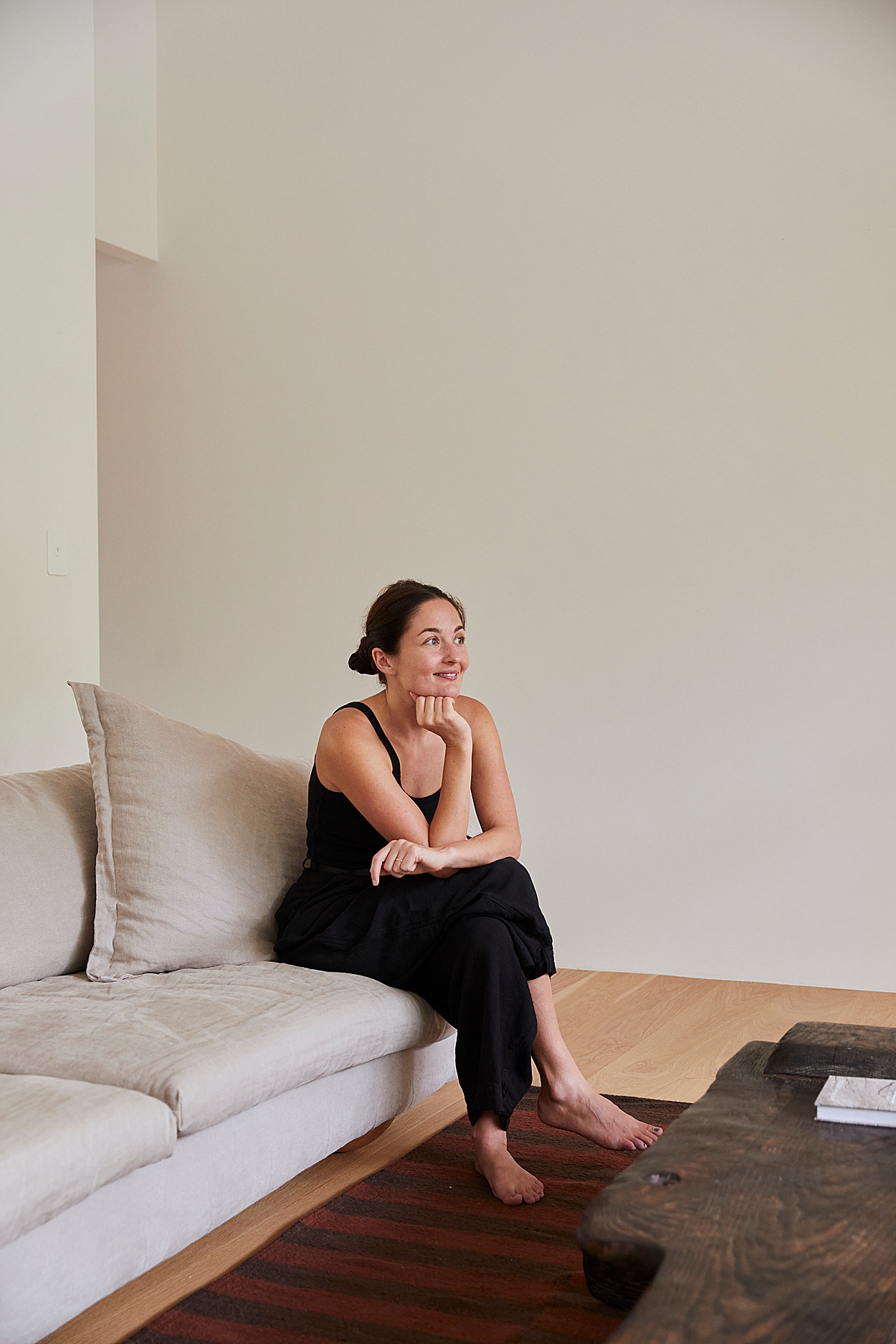 SHOP THE LOOK
1/ Forma #3 Made-to-Order Rug 2/ Luna Mini Rug 3/ Monte Cushion #7|Rust 4/ Everyday Dish 5/ Abril Made-to-Order Rug 6/ Puna Llama Throw|Natural 7/ Slow 8/ Monte #19 Lumbar Cushion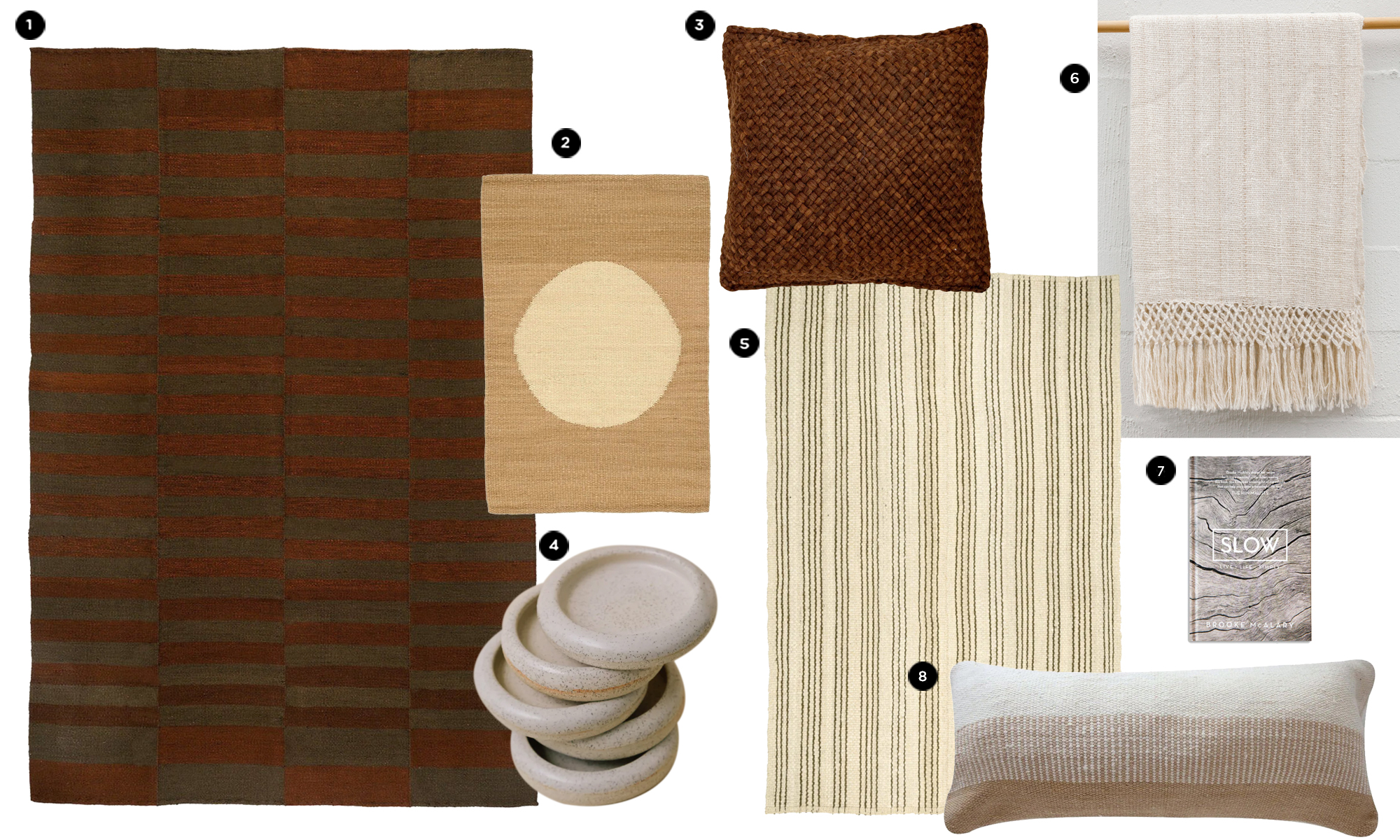 What's the definition of home for you?
Home is where my family are, the place where you can exhale and relax.
You worked with local design studio We Are Triibe for your home. How did you go about choosing the perfect designers for you and how did you find the process?
We had previously worked with Jess from Triibe on our Brisbane store fit out and during that process, Jess and I became friends so it felt natural to work with someone who knew us more personally for such a personal project. I had a really strong idea of what we wanted for our home and Jess was able to bring that vision to life, it was such a seamless and beautiful process working together.
As the designer and co-founder of uber-successful clothing brand St Agni, tell us how you manage to juggle personal life and business.
Oh, that's so kind. To be honest, it's all a little chaotic, but it works somehow. I actually feel like I strive in an environment that is a little chaotic – I like to have a lot on. I'm lucky to have a team of great people around me who I can trust to pick up the pieces when I can't – so that helps. It's not always smooth sailing but I think that's part of having young children.
How would you describe your aesthetic?
I have a very minimalist aesthetic, where things feel relaxed and easy. I love a monochromatic palette paired with neutral earthy tones.
With St Agni, you create timeless pieces that are designed to be worn and loved forever, tell us how you continue this through to the interior of your home.
I value similar things in fashion to homewares. I really love simple pieces that are well made from beautiful fabrications. When we renovated our home it was a priority for us to choose quality materials and fittings, we wanted the home to feel humble but have integrity.
If you have to choose one colour to live in and wear what would that be?
I think it would have to be black.
Functionality vs Aesthetic?
You need both.
As the mother of two beautiful boys, what is the most unexpected way your experience with motherhood has changed you?
Motherhood has made me more patient and selfless, but in saying that I feel like I have more boundaries now. In the past, I gave so much of myself to others, after having children I have learnt to reserve that for them.
What's the most treasured object in your home and why?
I'm actually not a very sentimental person when it comes to things or objects, I treasure the moments we have in our home and that is what makes it feel so special.
Photos: Amelia Fullatron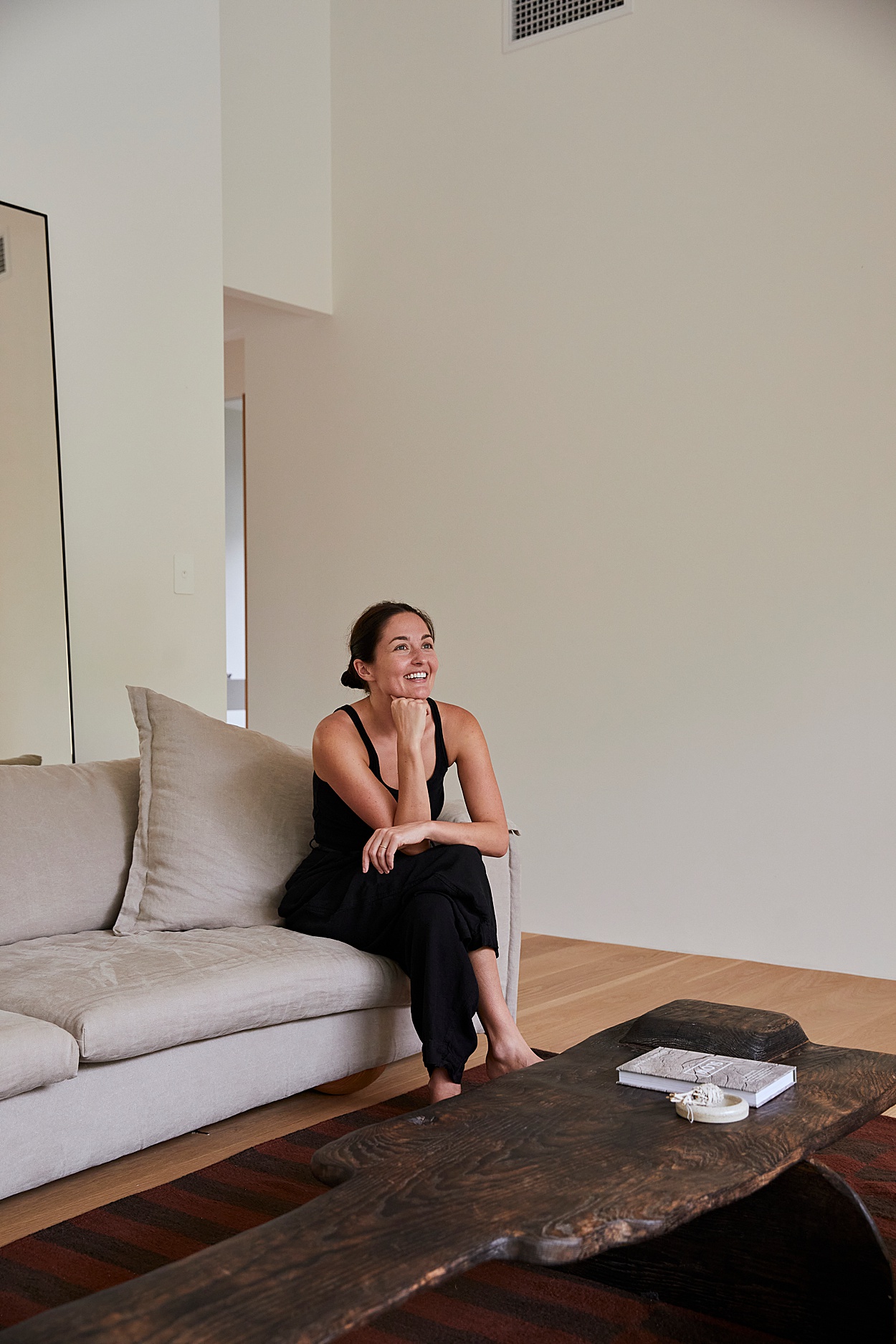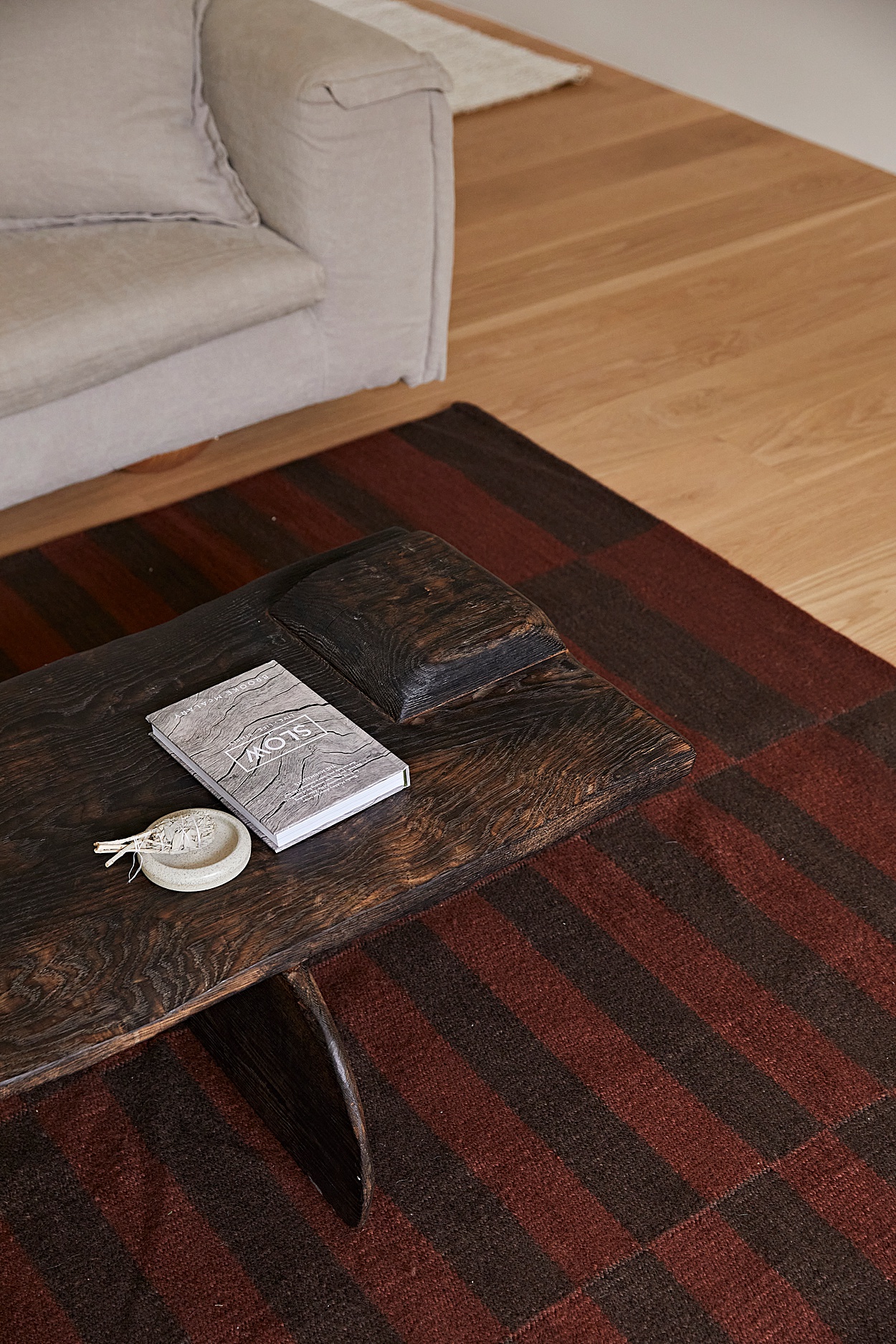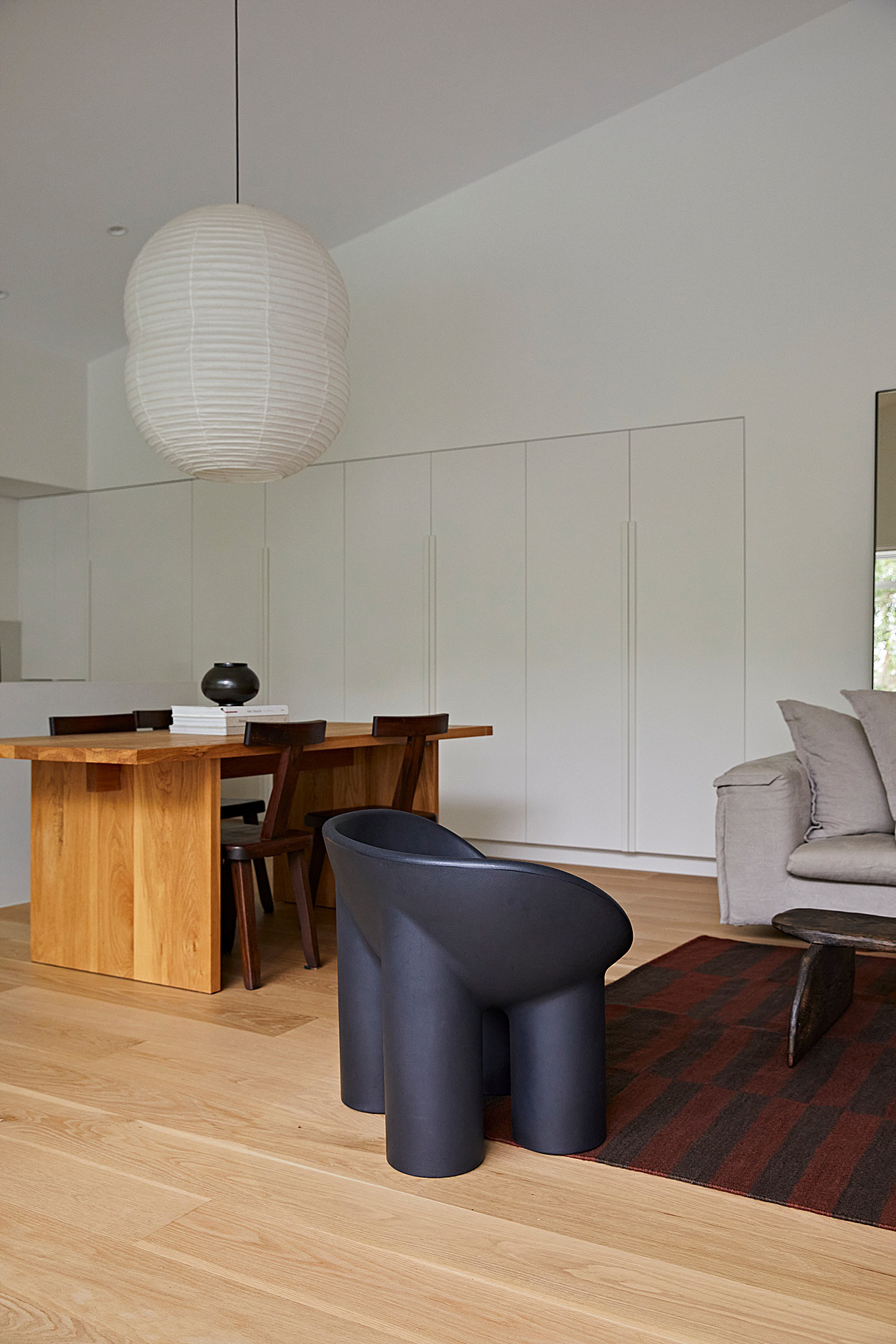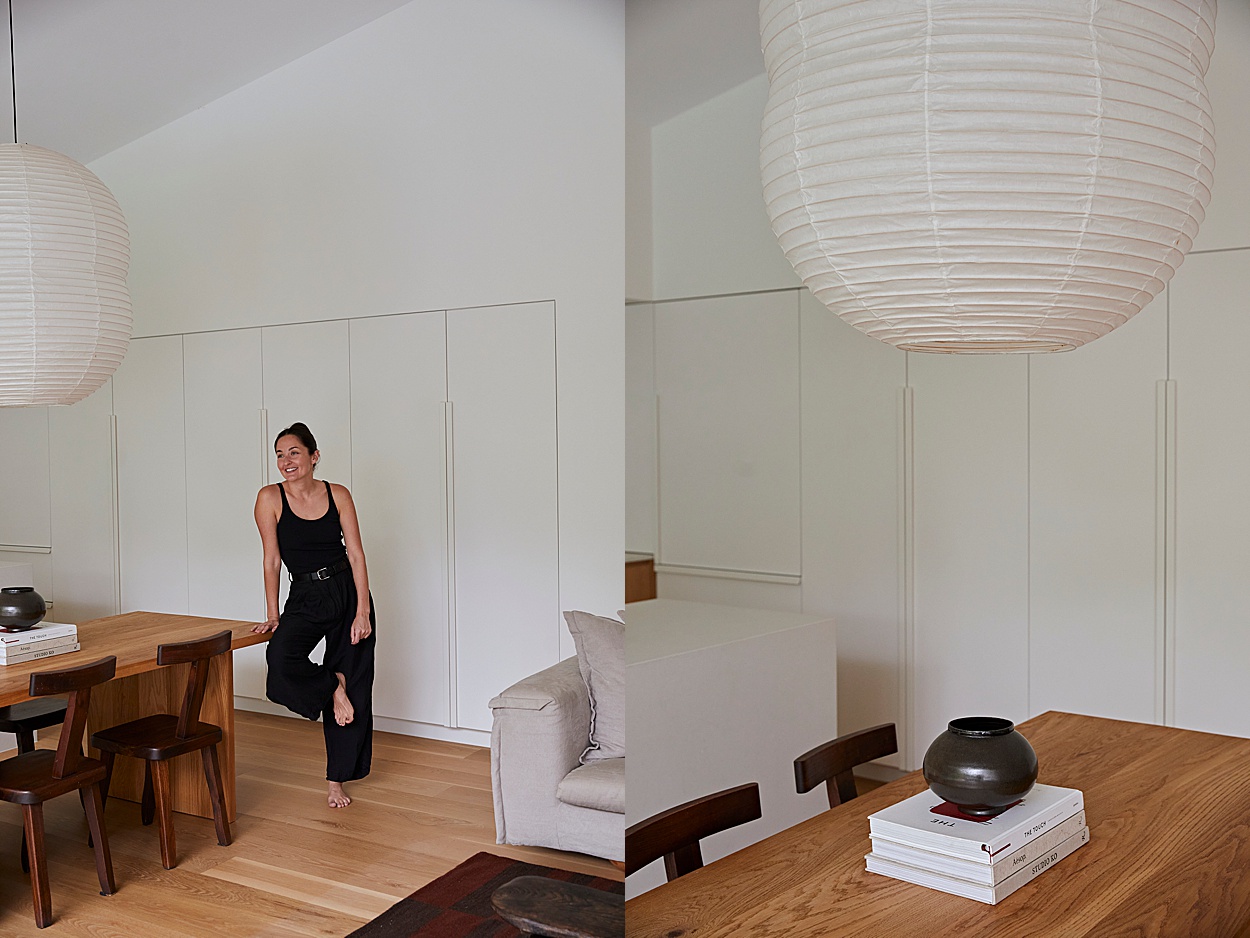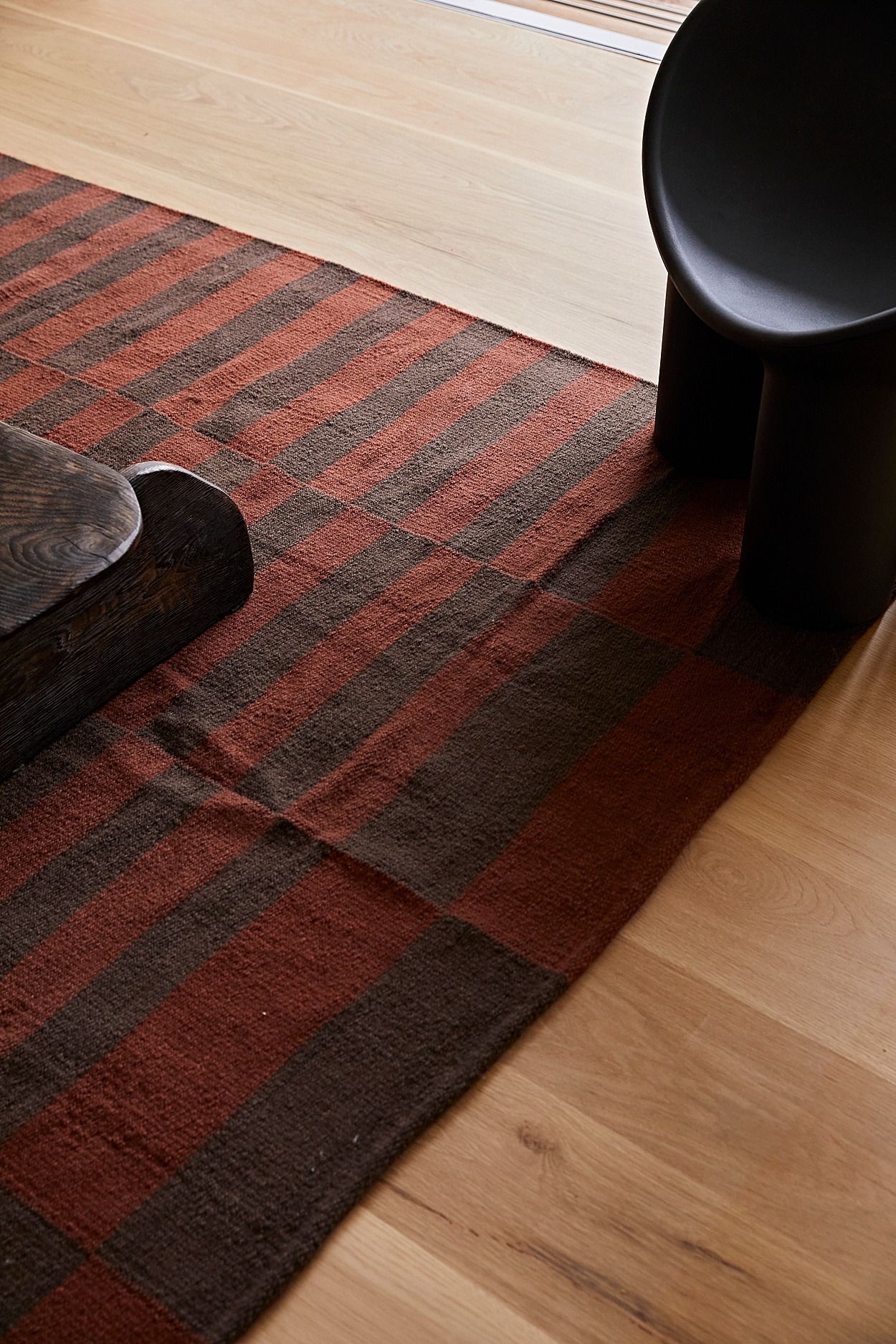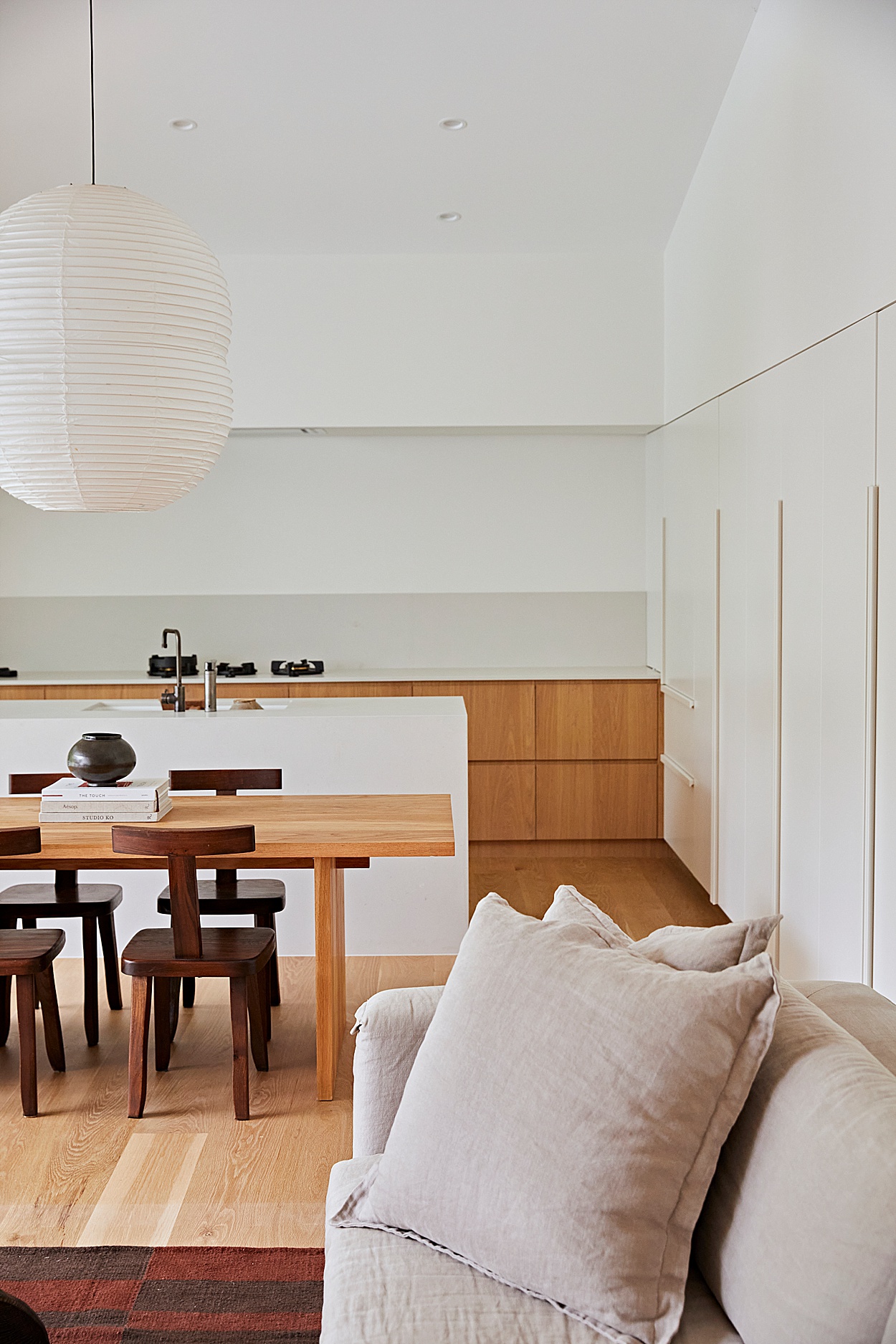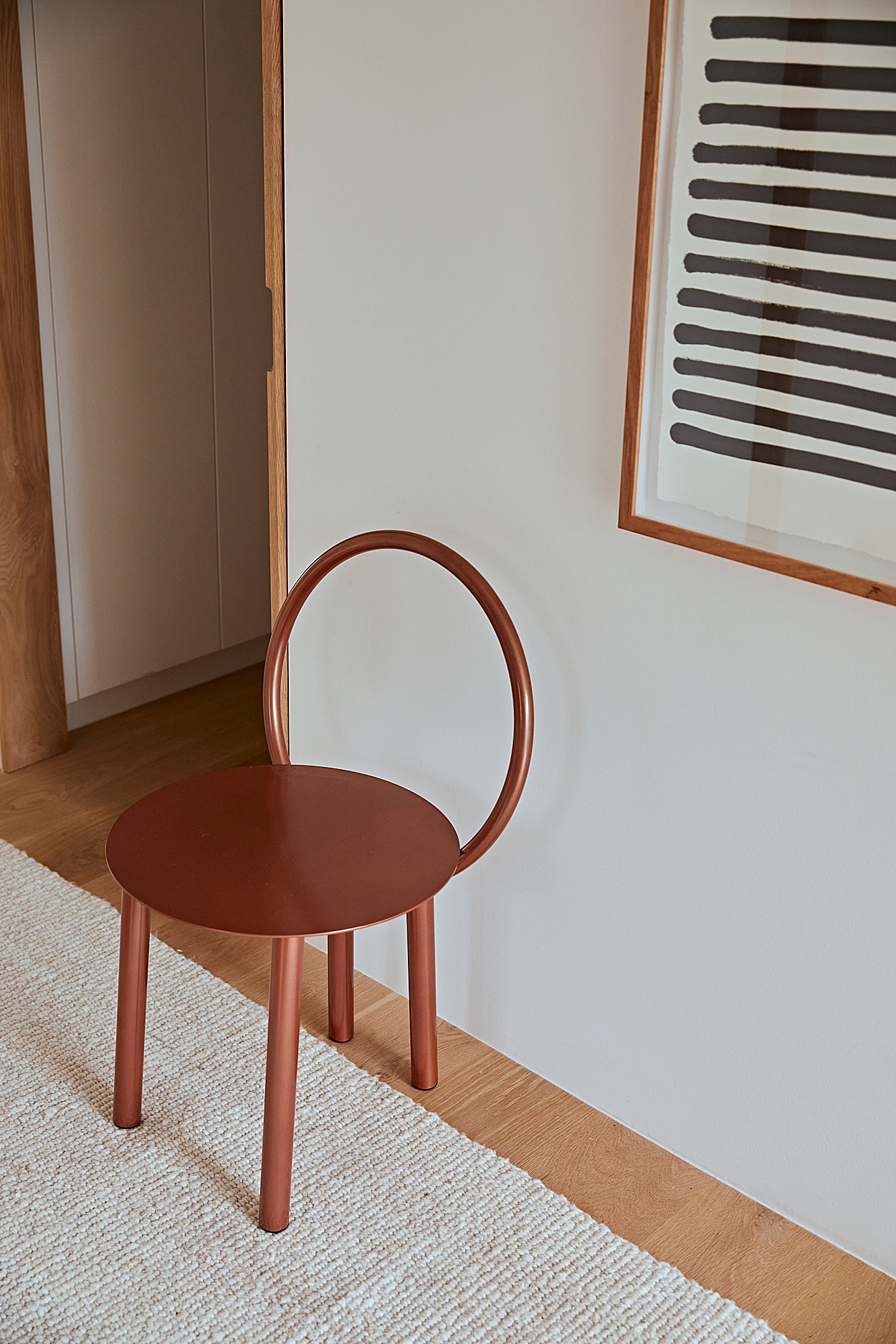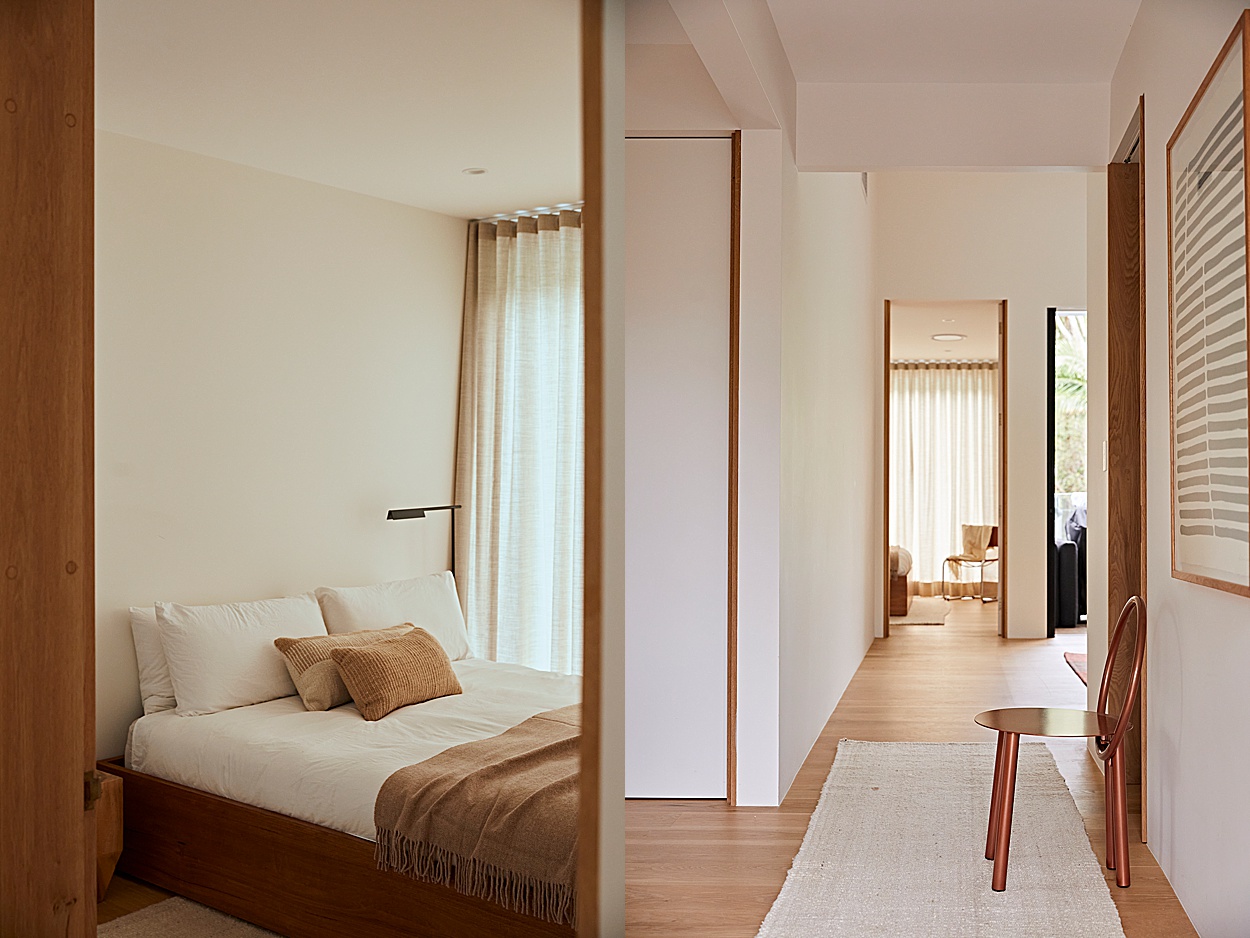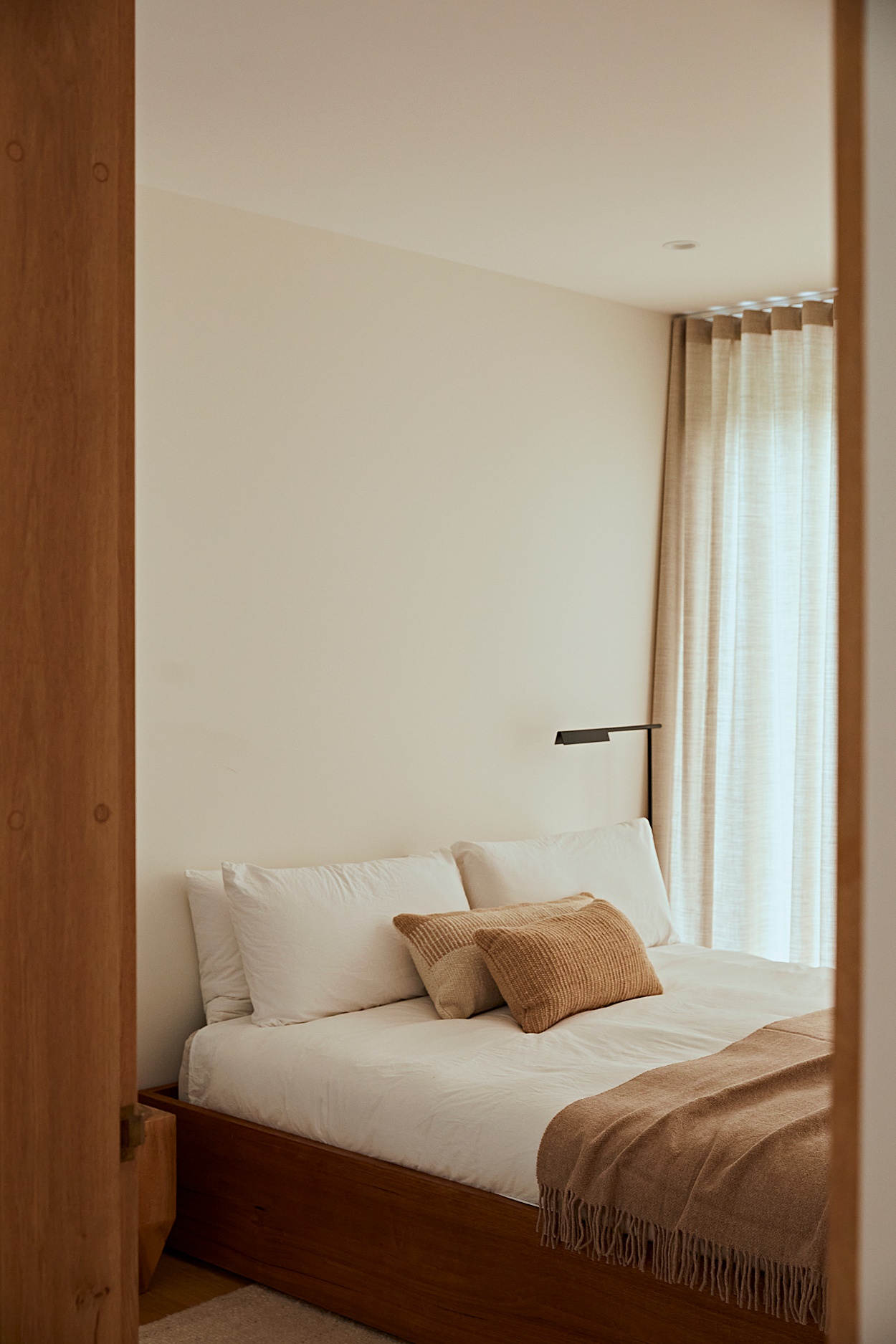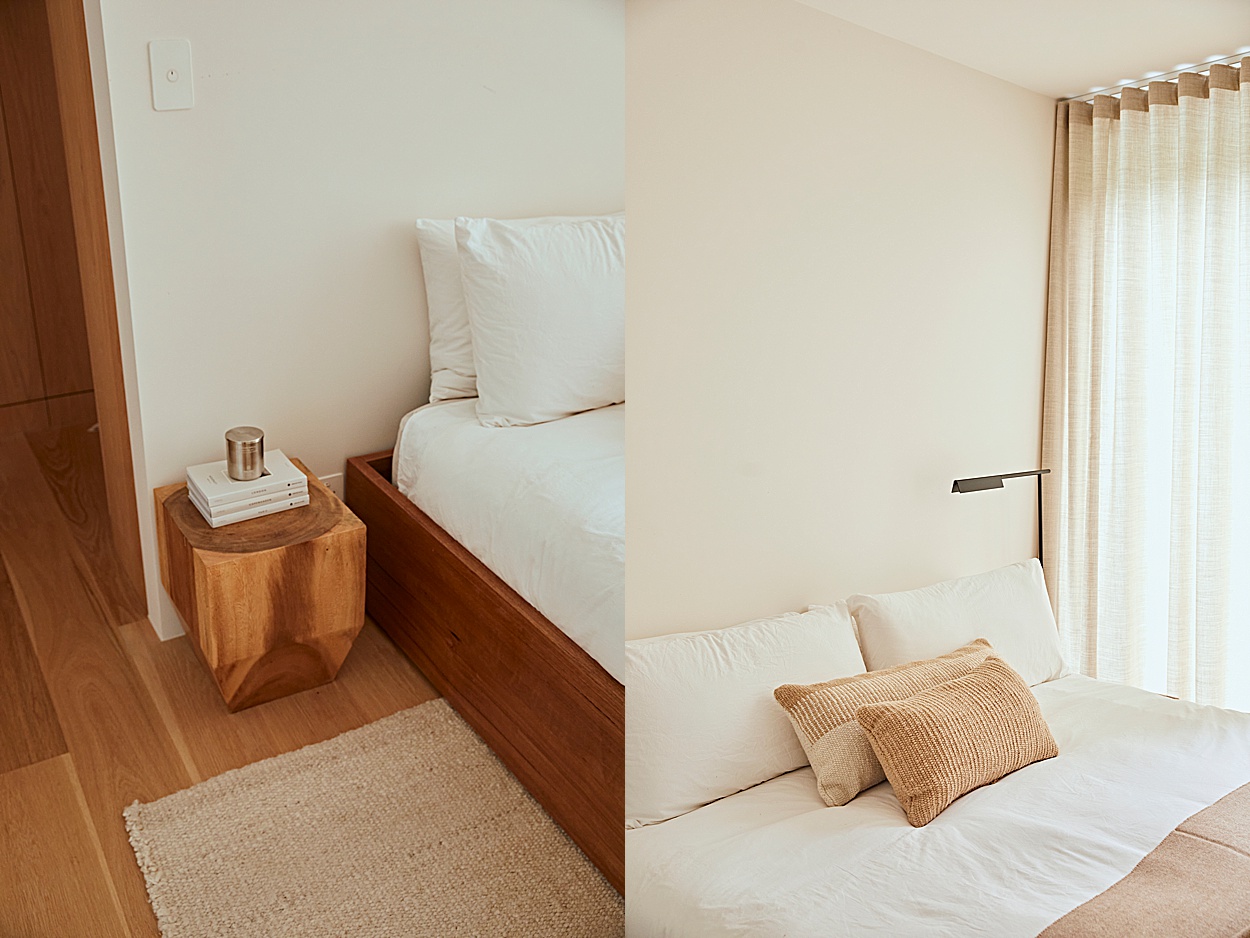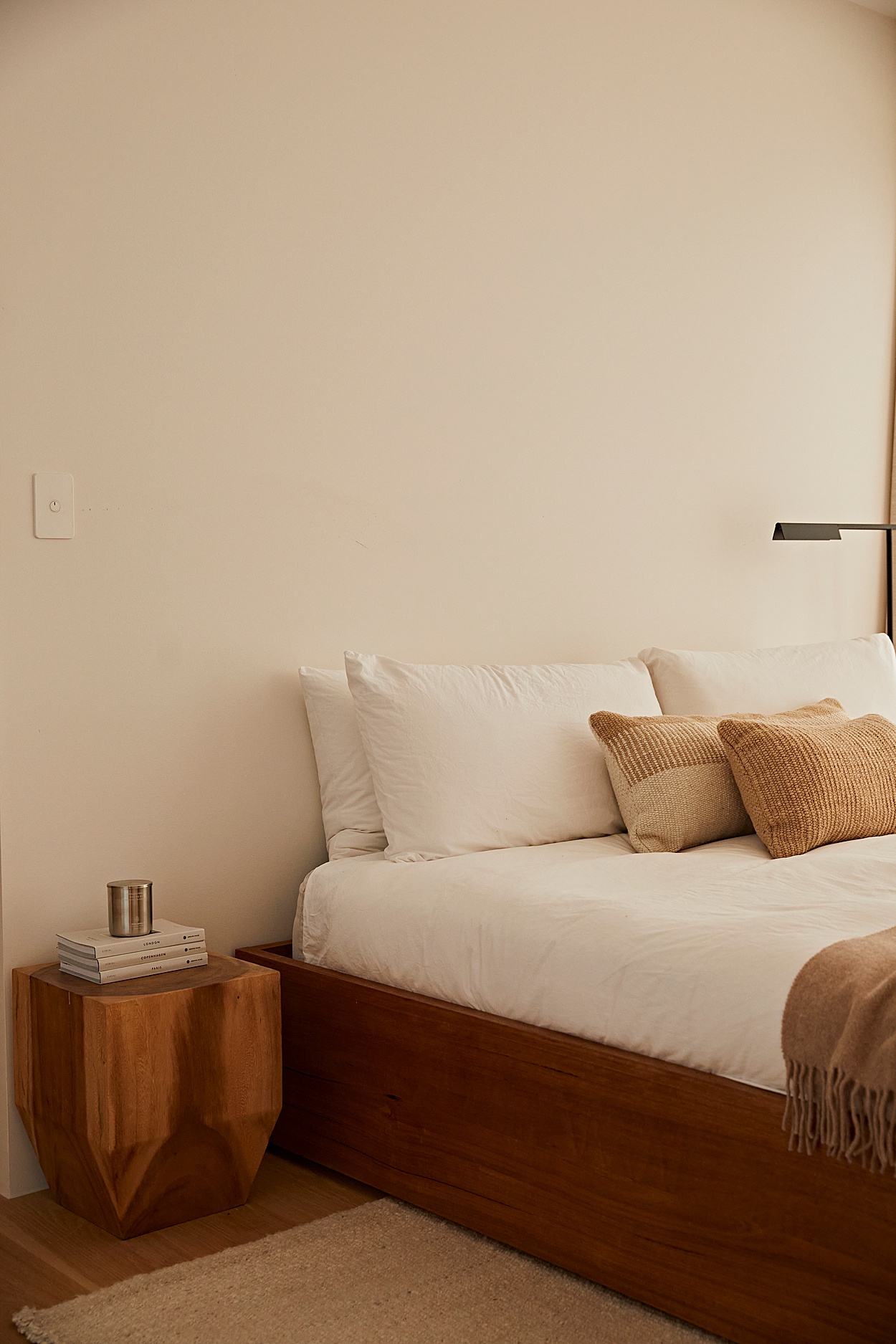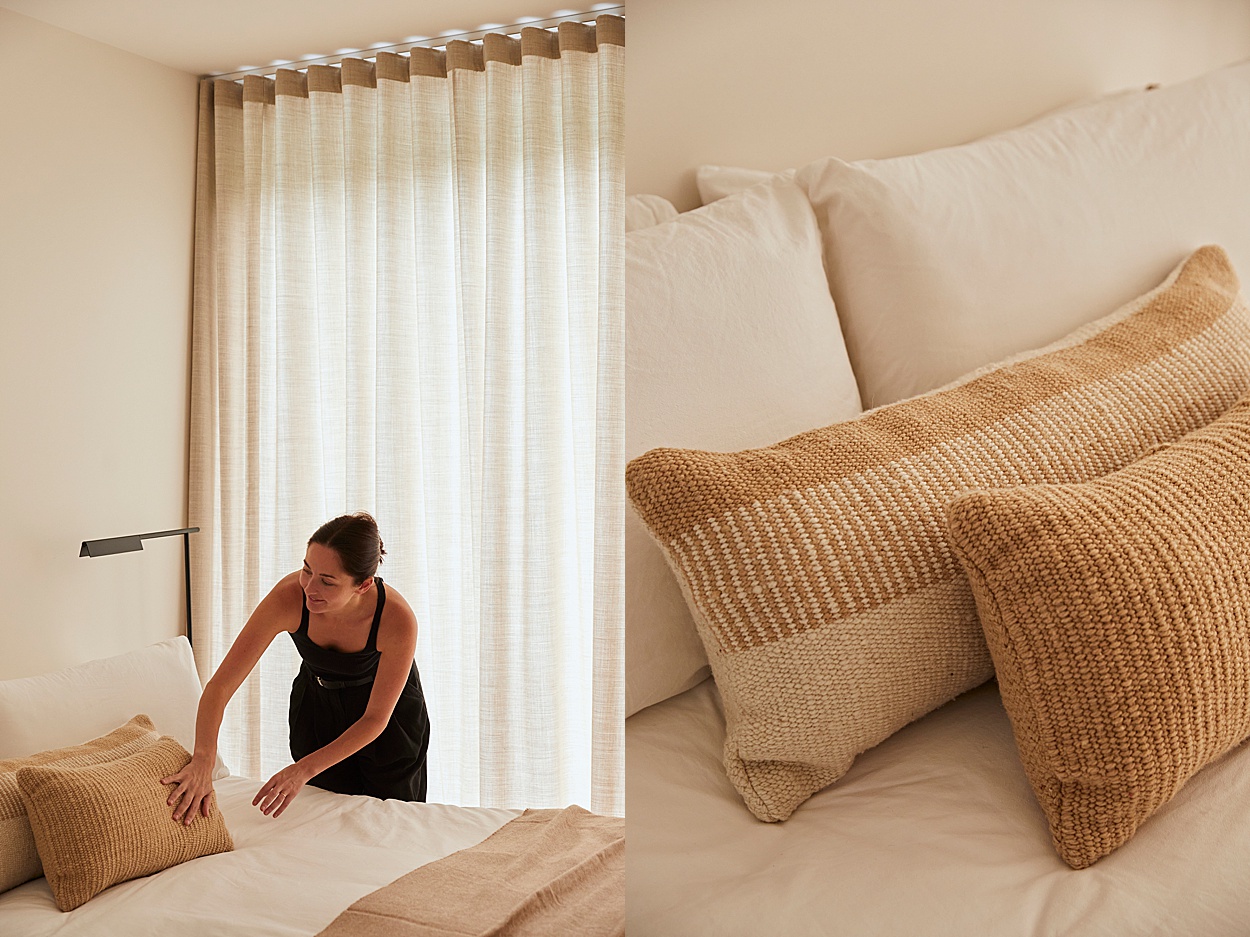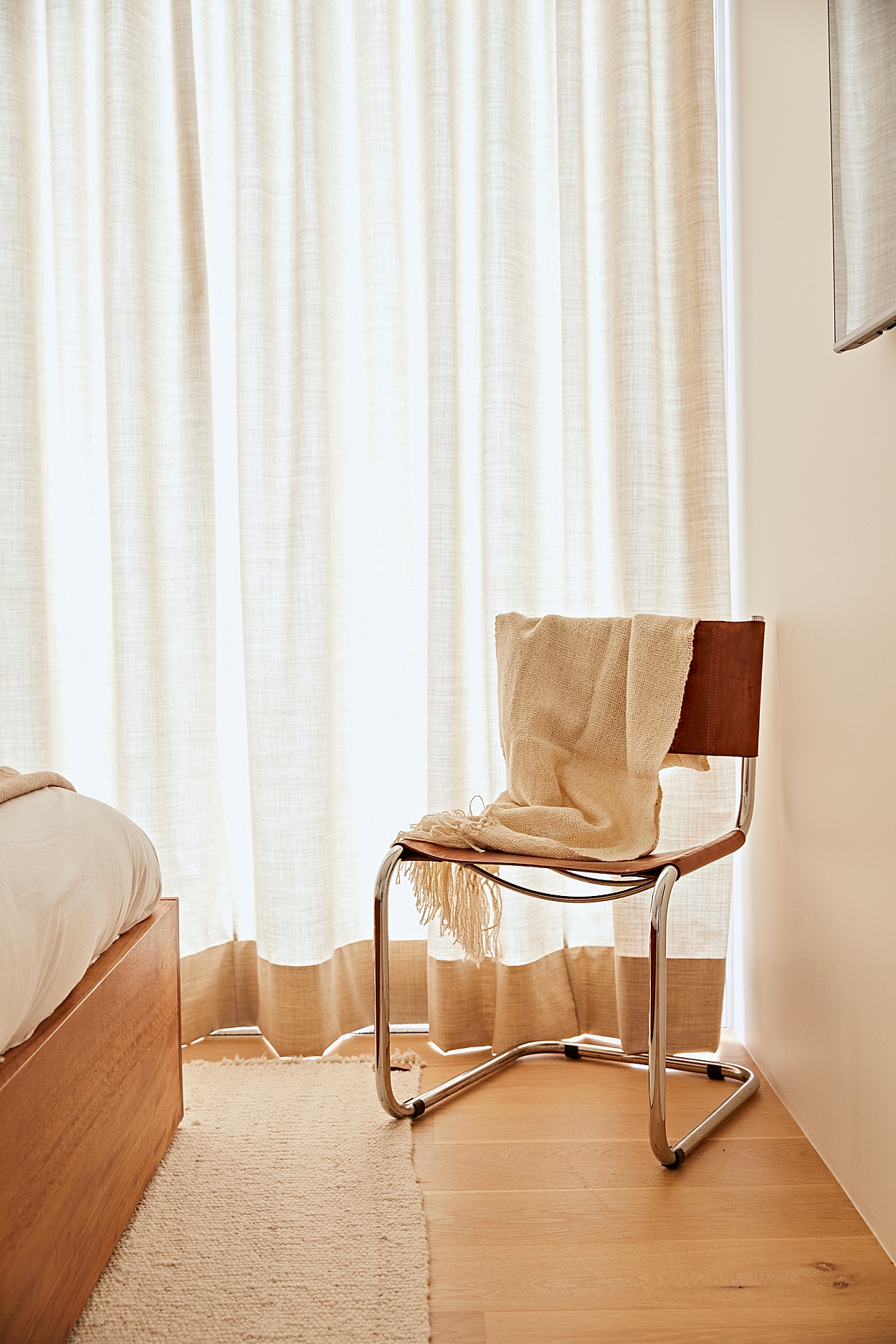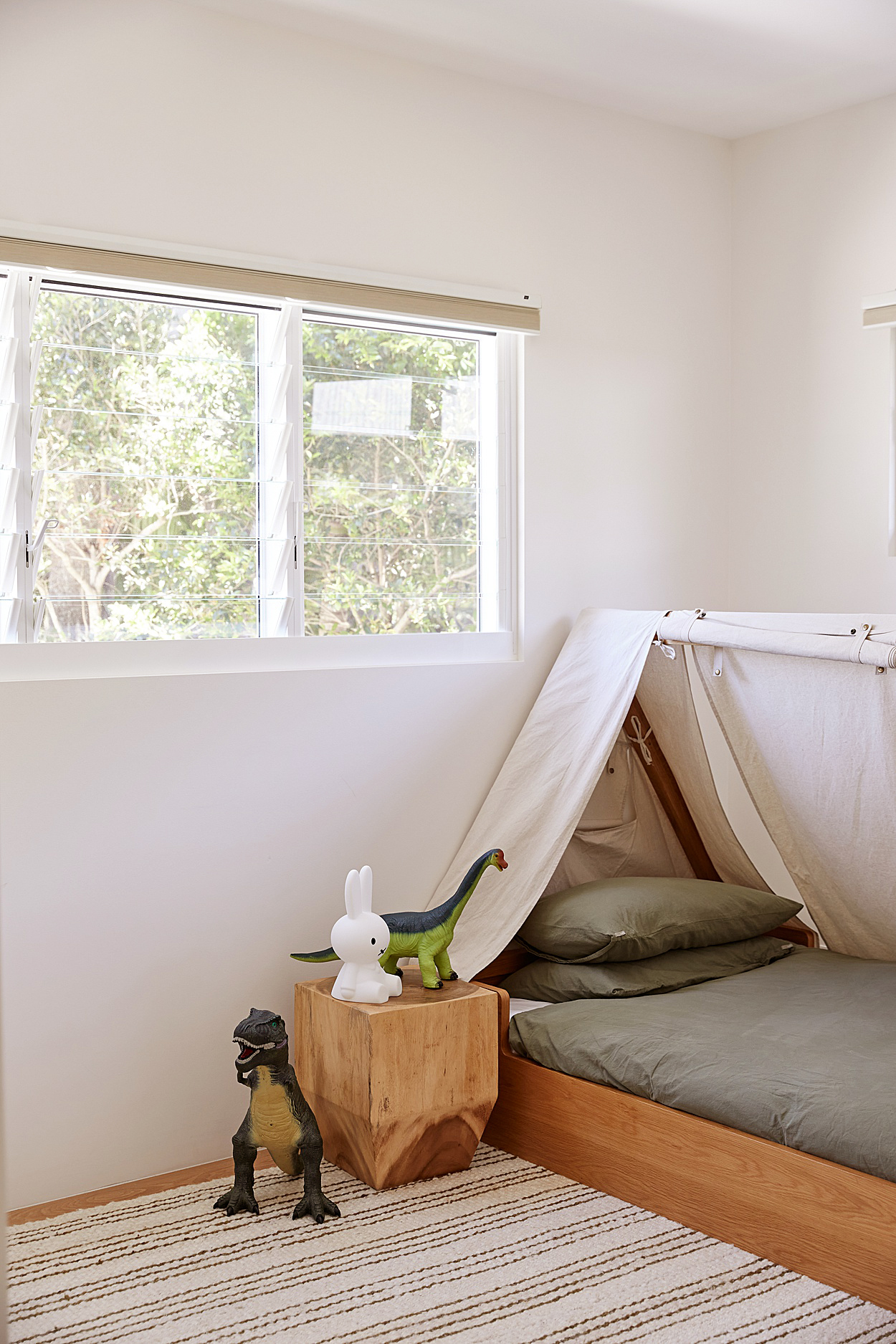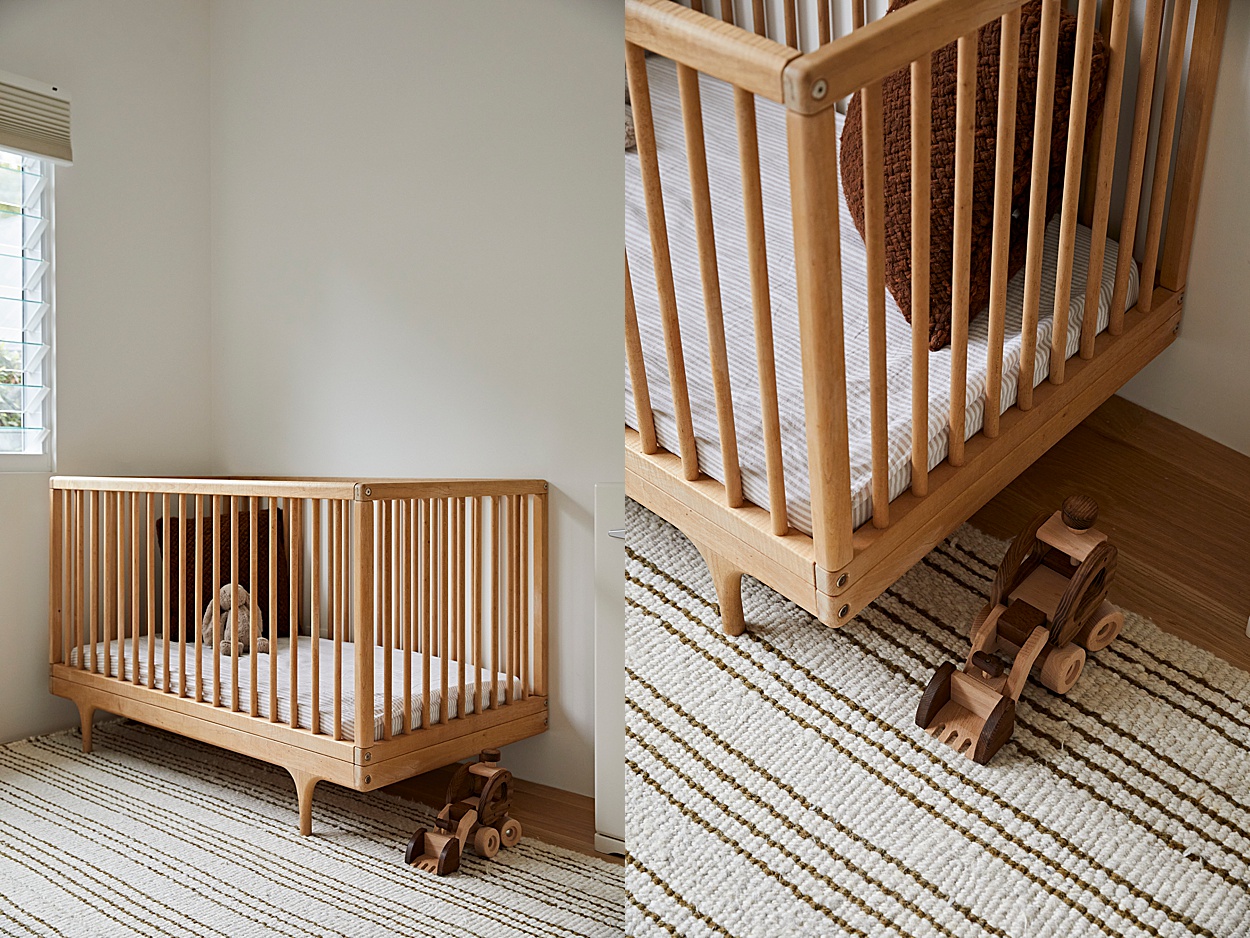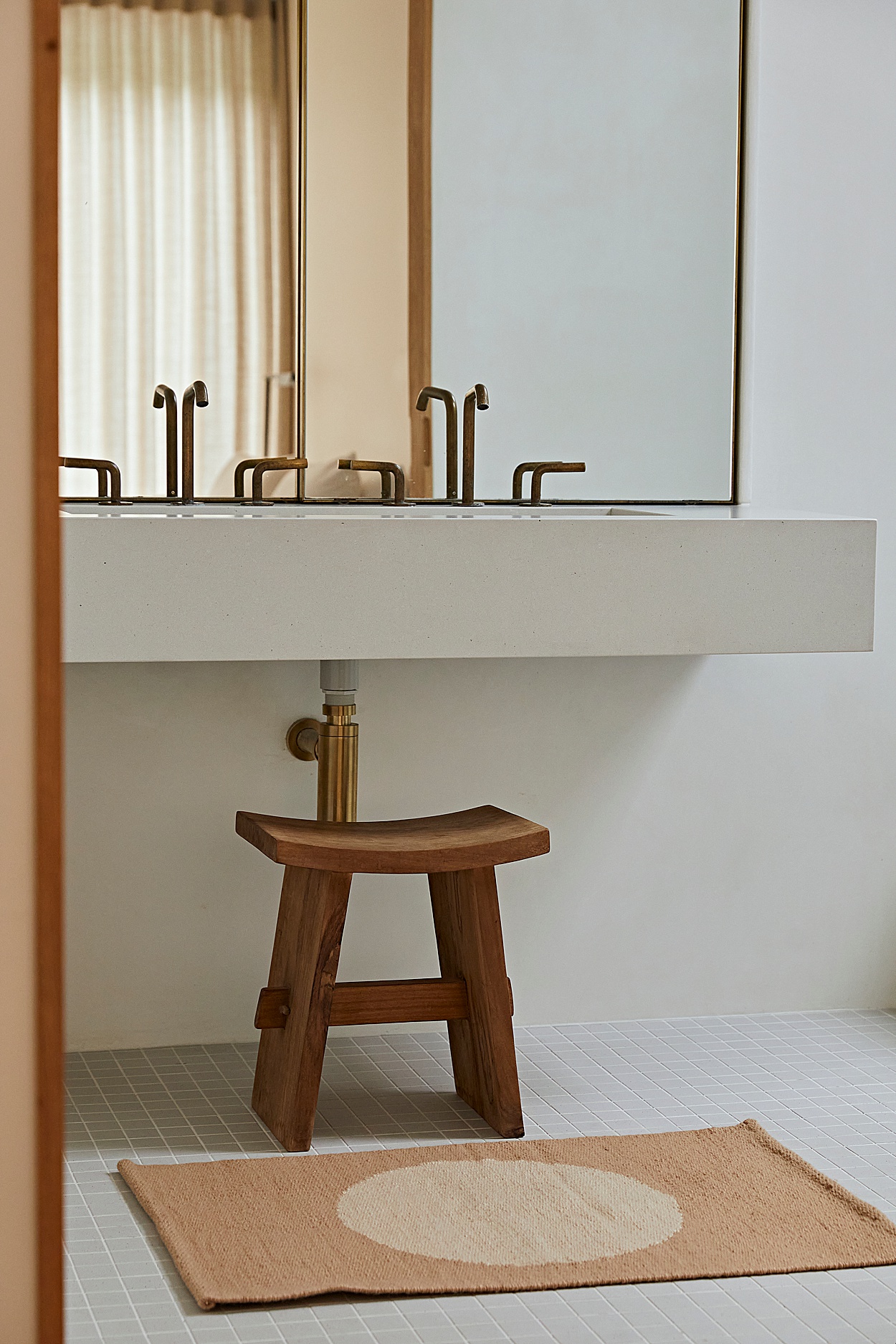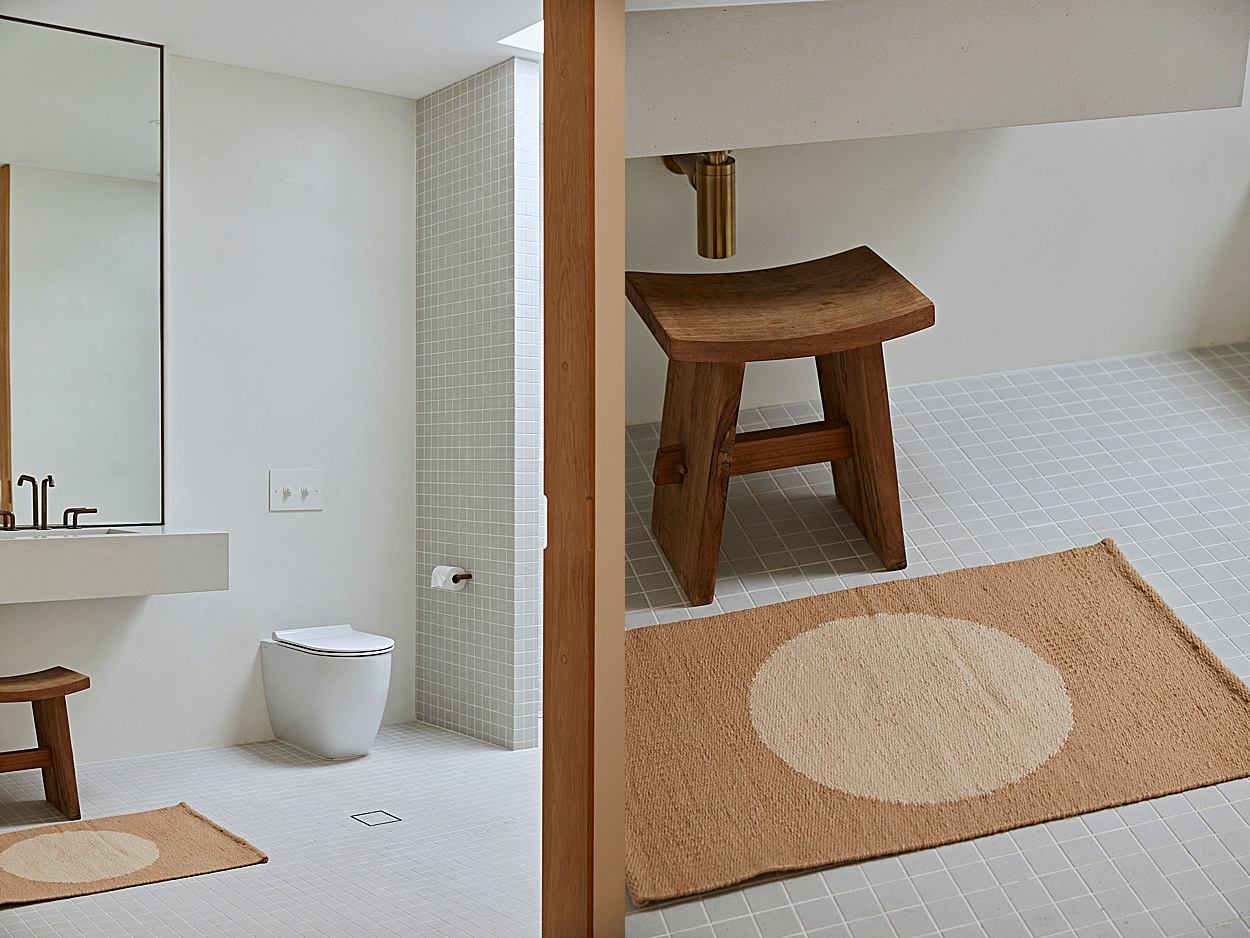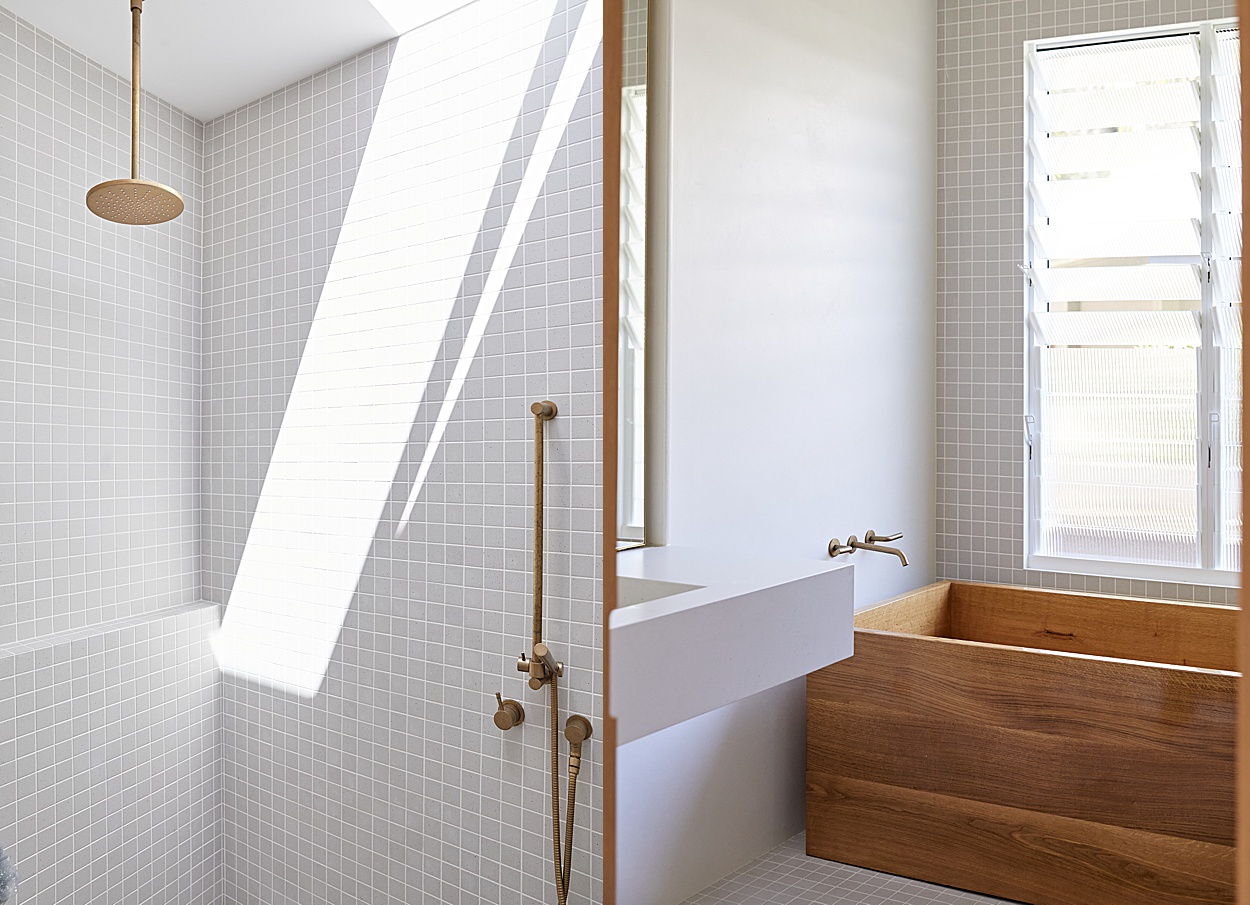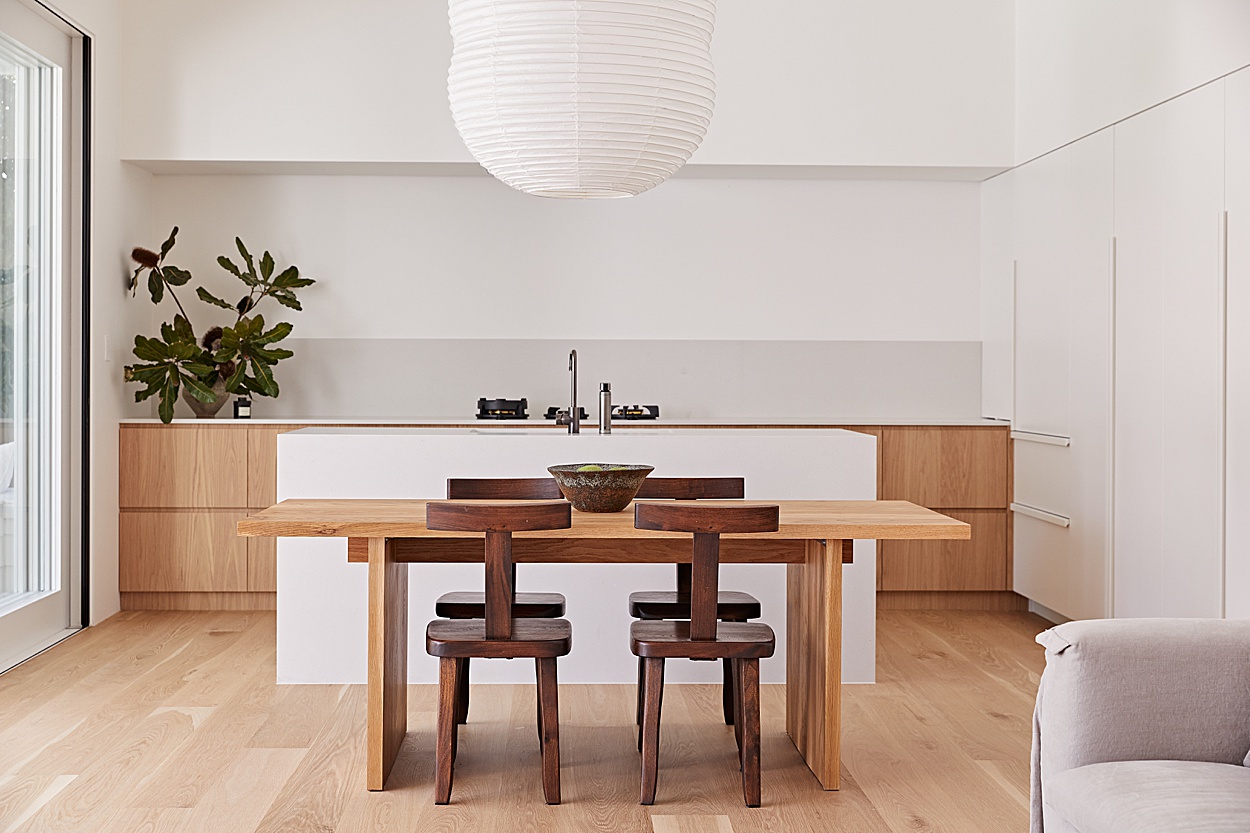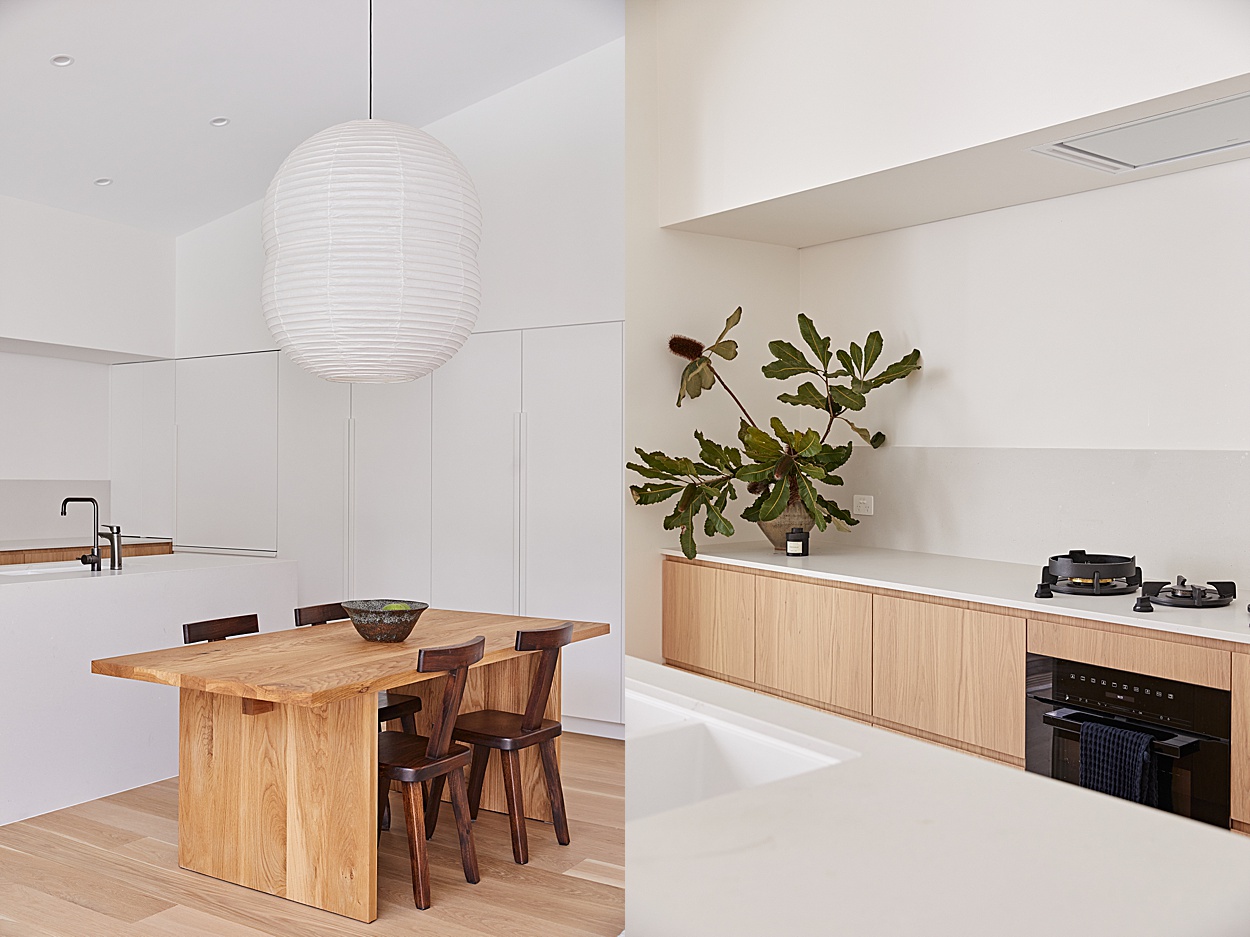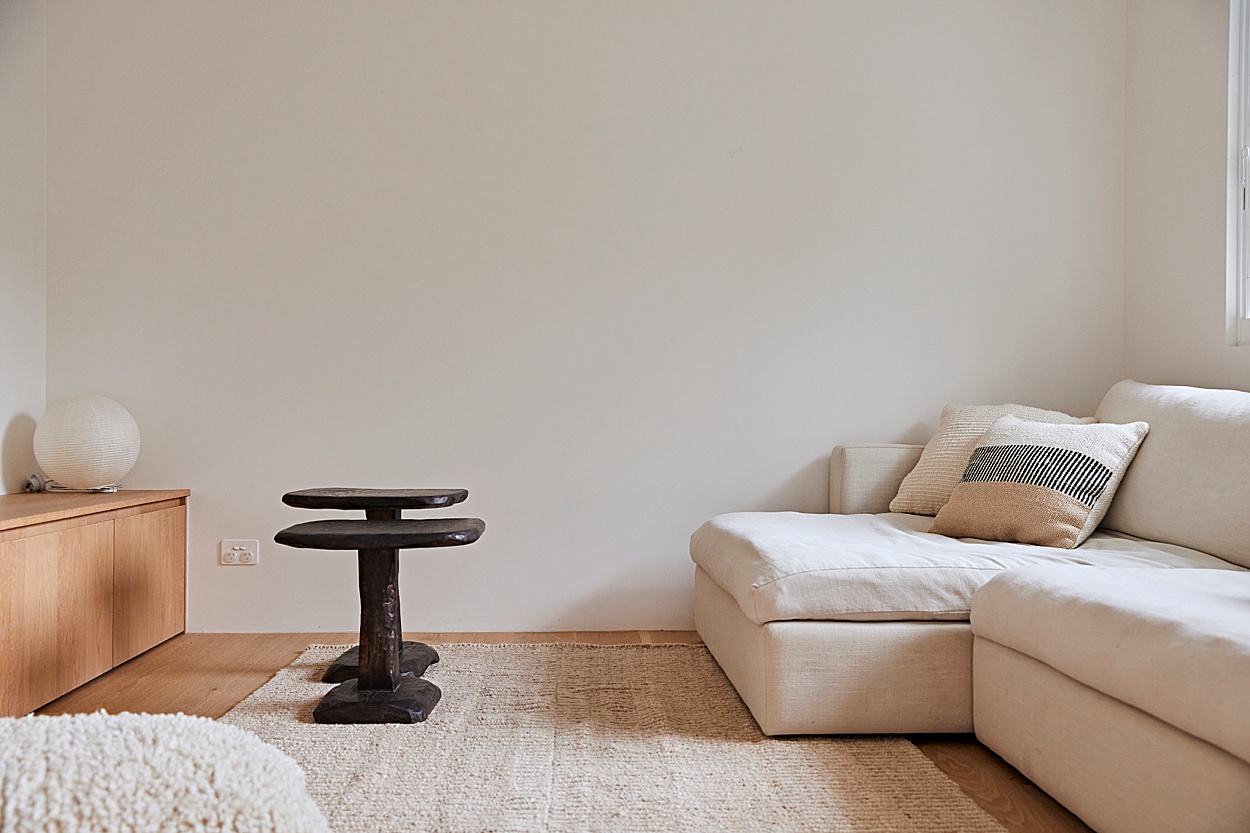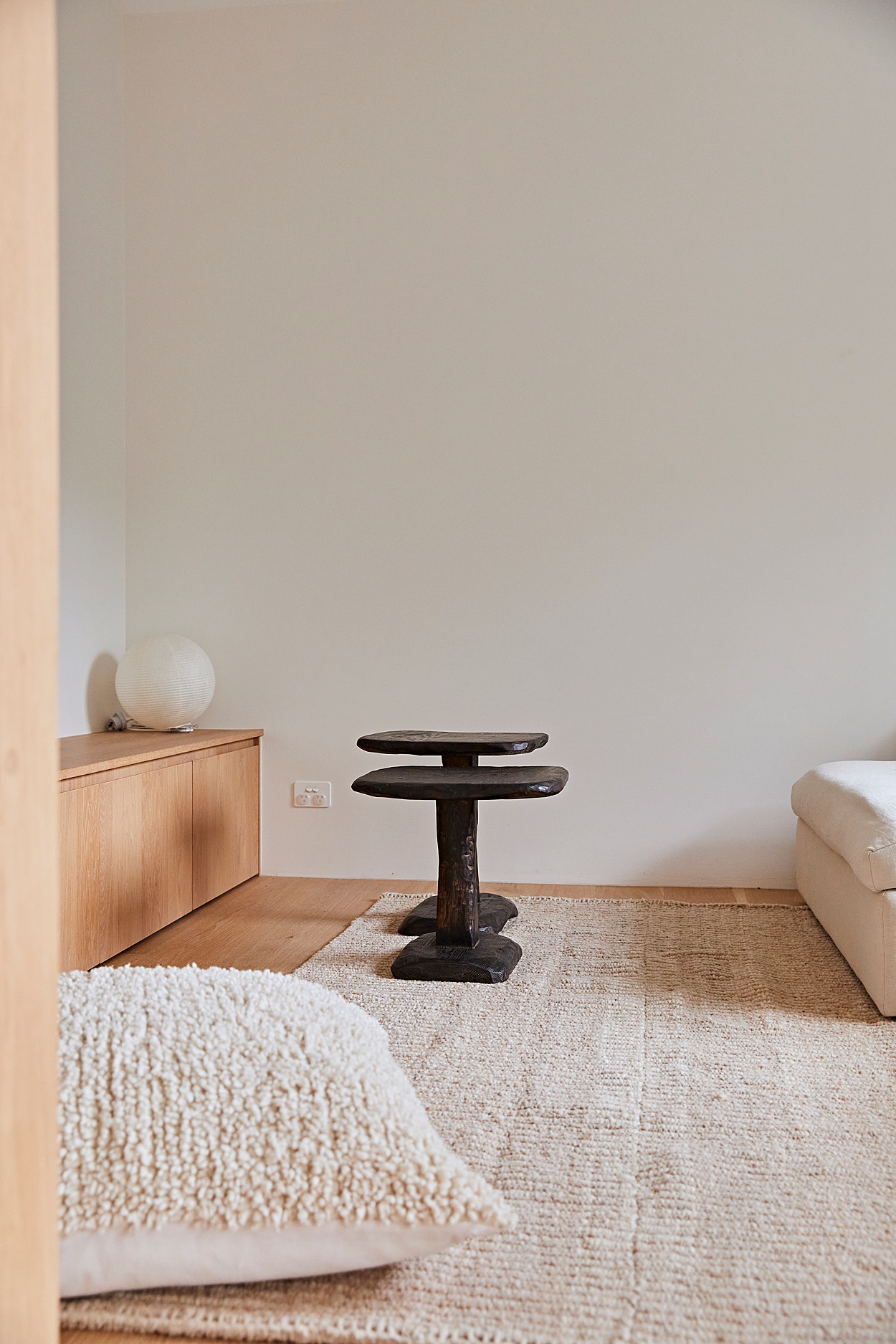 *All images & words are copyright of Pampa, for any kind of use please contact us at hello@pampa.com.au for permission.
Photos: Amelia Fullarton