We've long admired the tenacity and creativity of artist, Bobby Clark. Highly sought after for her expressive, minimalist prints and paintings, Bobby has built a fulfilling career out of her art practice — something she has always wanted to do.
In both her work and home life, Bobby's style is warm and energetic. We took a tour of the vibrant Melbourne home that she shares with her partner Steve, son James and pup, Scout.
SHOP THE LOOK
1/ Esther Rug  2/ Bauhaus Book 3/ Sol Mini Rug 4/ Monte Lumbar #12  5/ Monte Cushion #2 6/ Puna Throw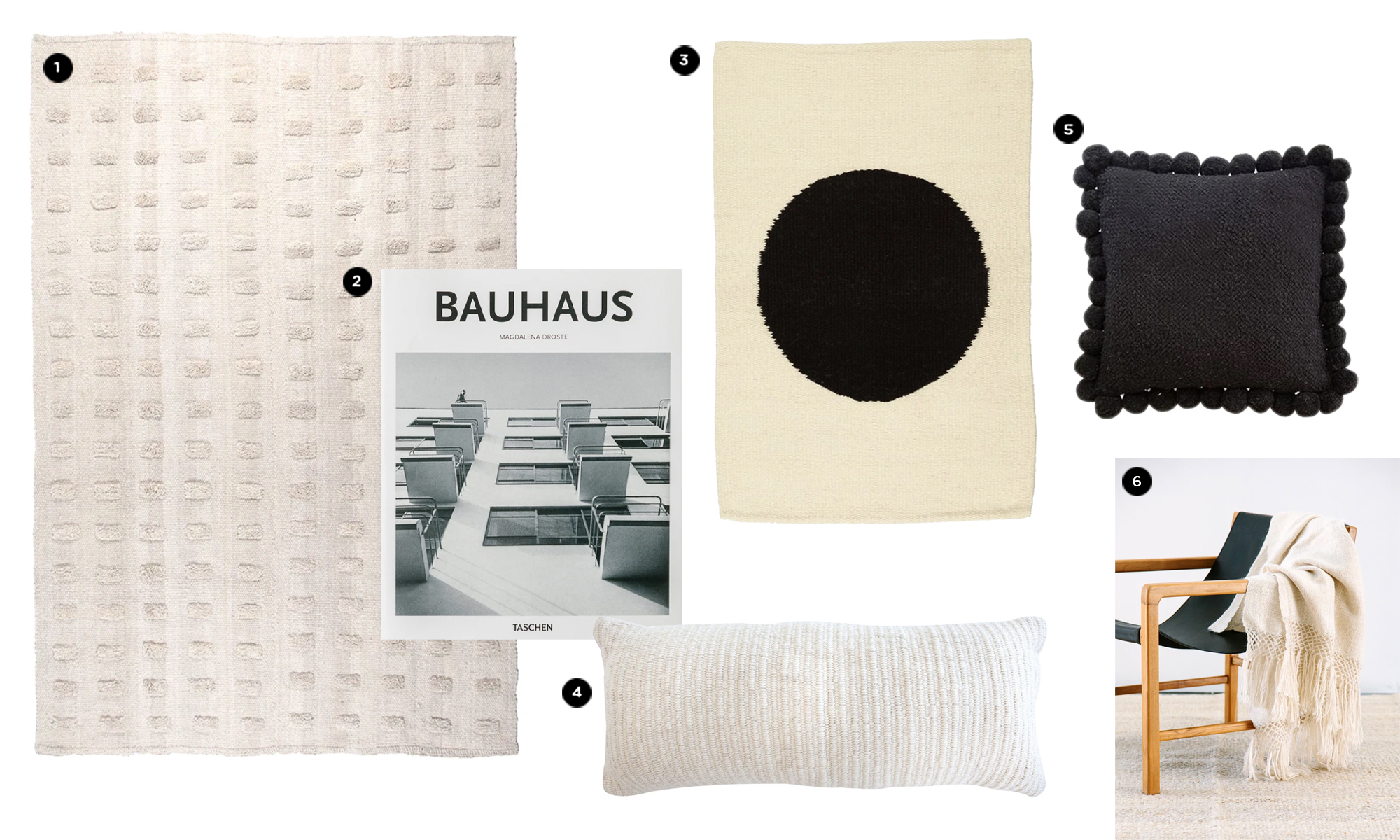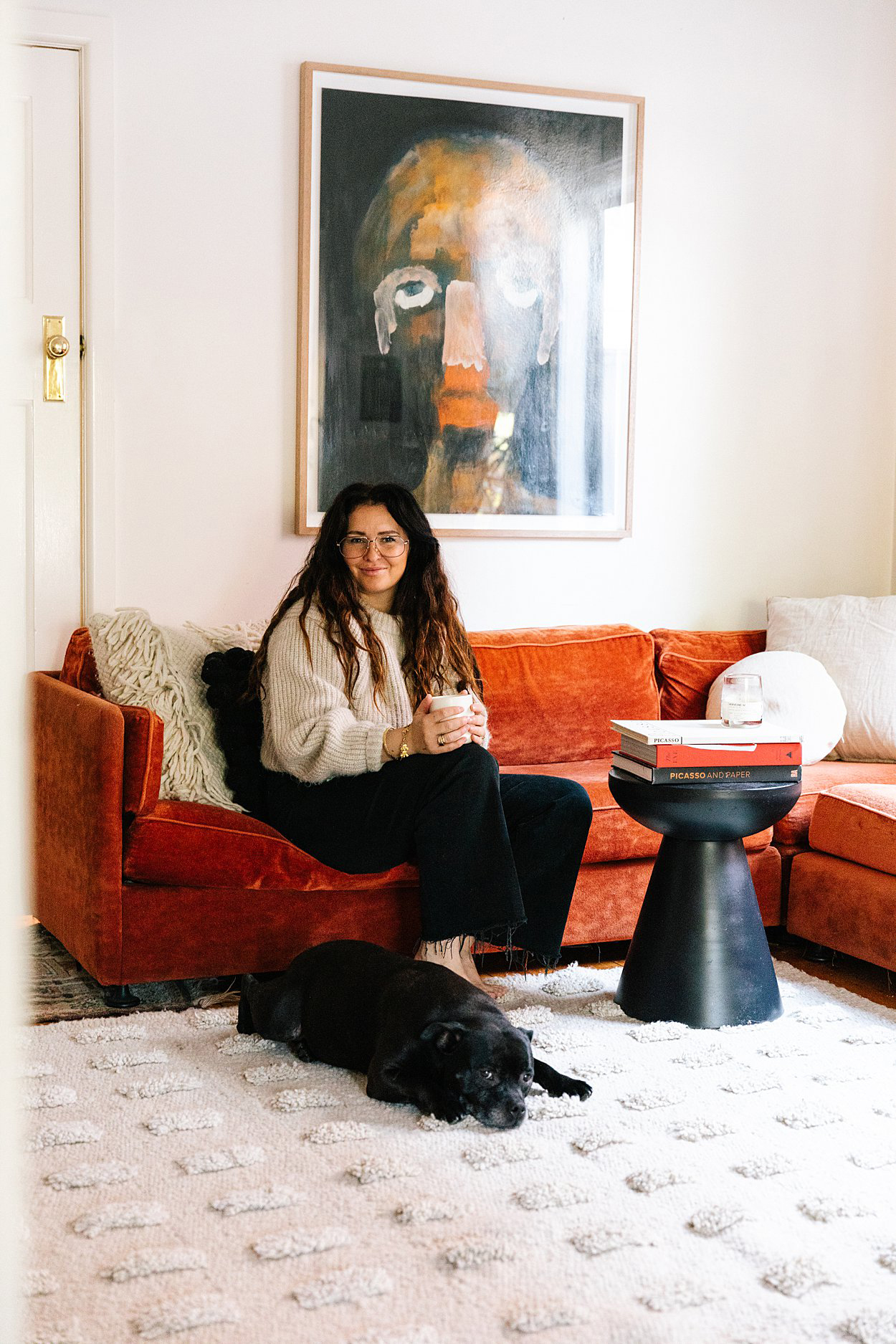 What does your home mean to you?
My home is wherever Steve, James and Scout are. I love making our spaces homely and vibrant, filled with colour, textiles and memories from around the world. Having a clean and clear home grounds me and makes me feel safe.
How would you describe the style of your home? Can you share a bit about some of the pieces you have and how they work together?
Our home is eclectic with a mix of pieces I've collected from antique stores or hunted down from Melbourne bazaars. I chose a warm palette for our living room with a burnt orange velour vintage Fleur couch I found on eBay for $60, with a vintage rust velour and brass dining set from Curated Spaces. Adding vibrant original artworks energised the space and added vibrance to the muted textiles. We have an abstract portrait by Sally Bourke hanging above the couch, a burgundy geometric piece of mine in the centre and a huge painting by my husband Steve in the dining room leaning against the wall. The art really makes the space. The rest of the house is a mix of muted textiles, loud art and subtle furniture.
What do your Pampa pieces add to your home?
Pampa rugs are my favourite, I love a good textile piece. Their rugs come with a rich heritage of tradition and are woven by the artisan's hands, which brings any space to life. I love anything made with love, and all Pampa textiles evoke those feelings. We have the black Monte cushion to go with our burnt orange couch. The blush orange rug in the bedroom also brings warmth and comfort.
How would you define your art in 3 words?
Minimal, balanced and feminine.
How did your art practice become your full-time job?
With great determination. I had been working in the industry with Pop & Scott for a couple of years and working freelance on the side. The balance started to shift, and my personal work was starting to take over, so it felt like the right time to step out and try something on my own.
What do you do when you lack inspiration?
Listen to music, disconnect and go long walks, read books, reconnect with simple things. A holiday always fixes creative blocks.
Have there been some defining moments for you in your career?
Solange Knowles using my 'Balance' work for her 'An Ode To' show at the Guggenheim in NYC was a pretty big one, I don't know if there will be anything that tops it. I have worked on some really amazing projects that I am really grateful for. Recently a mural for Made For. Studio in the new Frank Body HQ in Cremorne, and a collaboration with An Organised Life on a range of notebooks and journals.
What is it like to have a partner that shares a creative, artistic flow?
It's pretty amazing. We are each other's sounding boards and constantly talk about our plans and big dreams. In a strange way, each other's successes propels the other forward to reach for the next thing too. I really respect his opinions, even if I don't always want to hear them, because I know he understands and has my best interests in mind. I knew from the minute we met I was going to marry him and even today, after 14 years I still feel really lucky I met him.
Motherhood is something you seem to do with such grace. How are you navigating it while working for yourself at the same time?
I've wanted to be a mother for such a long time. I am incredibly grateful that working for myself means I get to spend the most amount of time with him as possible. My practice, James and Steve (and our dog Scout) are the great loves of my life and I am so incredibly lucky that I can equally spread my time around them all. Having a space together where we are doing the thing we love with our family there with us and being able to spend those valuable early years with James while still working is something I am extremely thankful for.
What advice would you give to people who might be trying to find career inspiration?
When you find the thing you love, work hard for it. Don't be scared of failure. In failure, we learn the most valuable lessons. If you try and it doesn't work for you, there are so many other, fulfilling roles out there, some of which you may not know of yet, and that risk you took that didn't work could lead you right there. The things you want take hard work and determination but mostly sacrifice.
Photos: Victoria Aguirre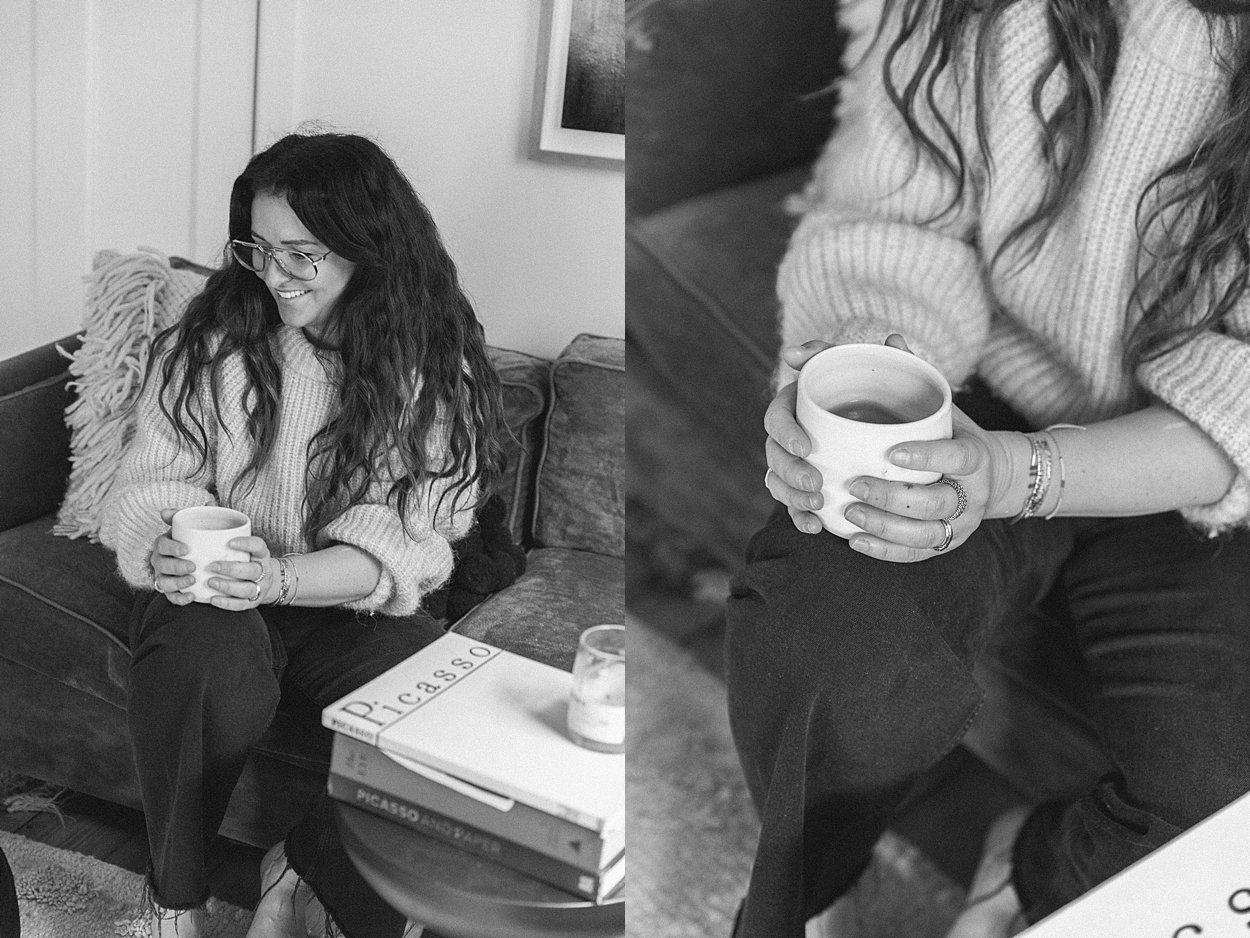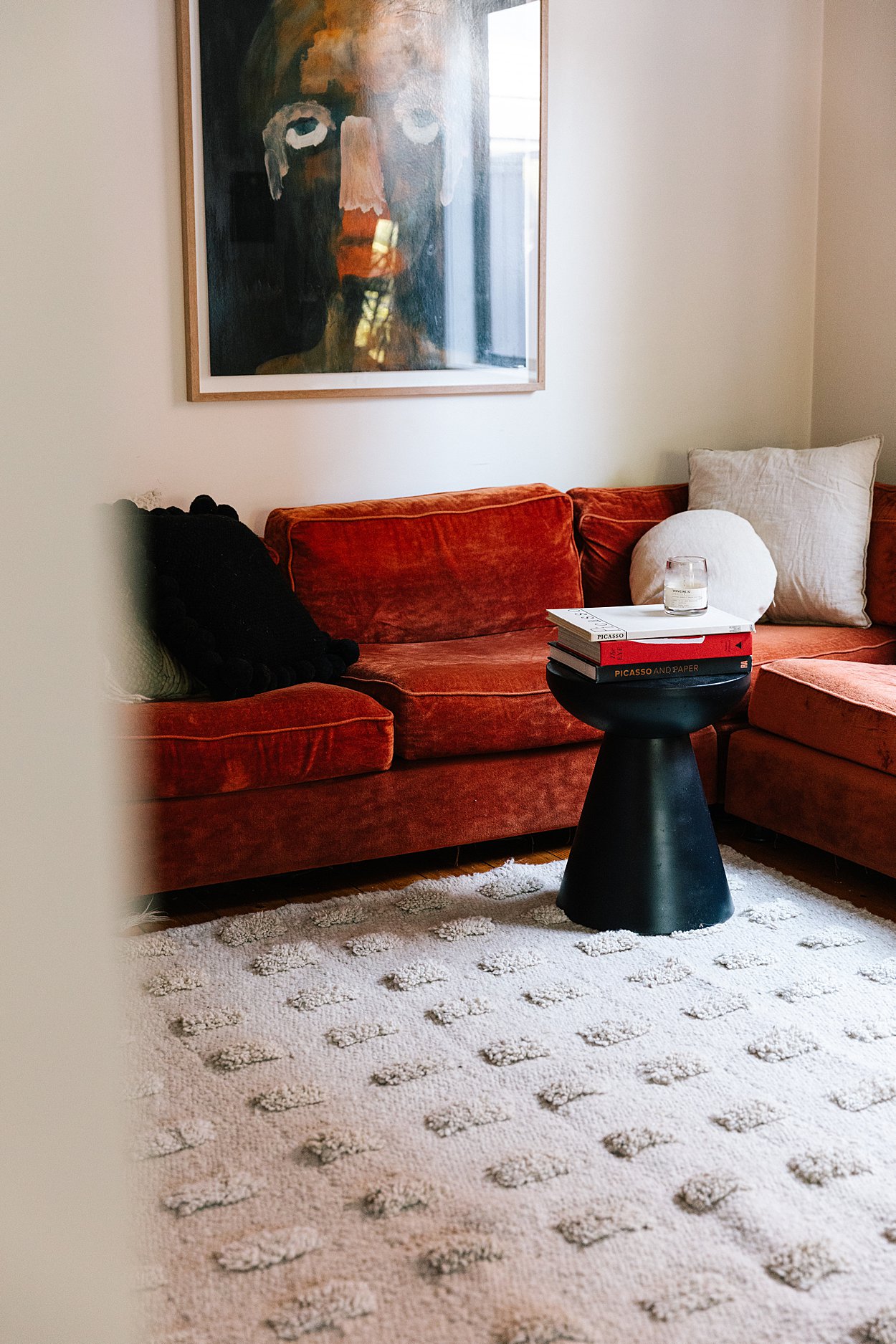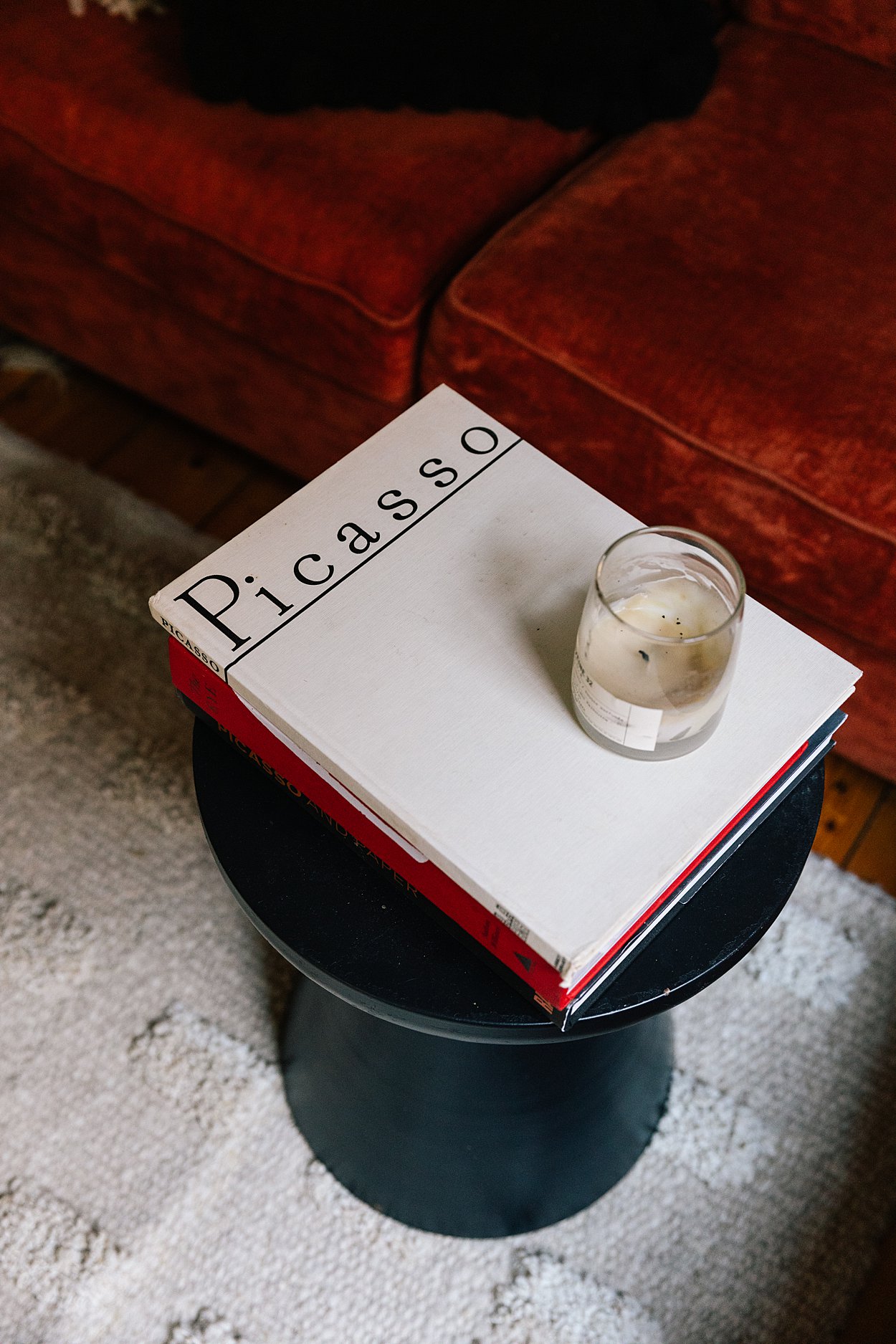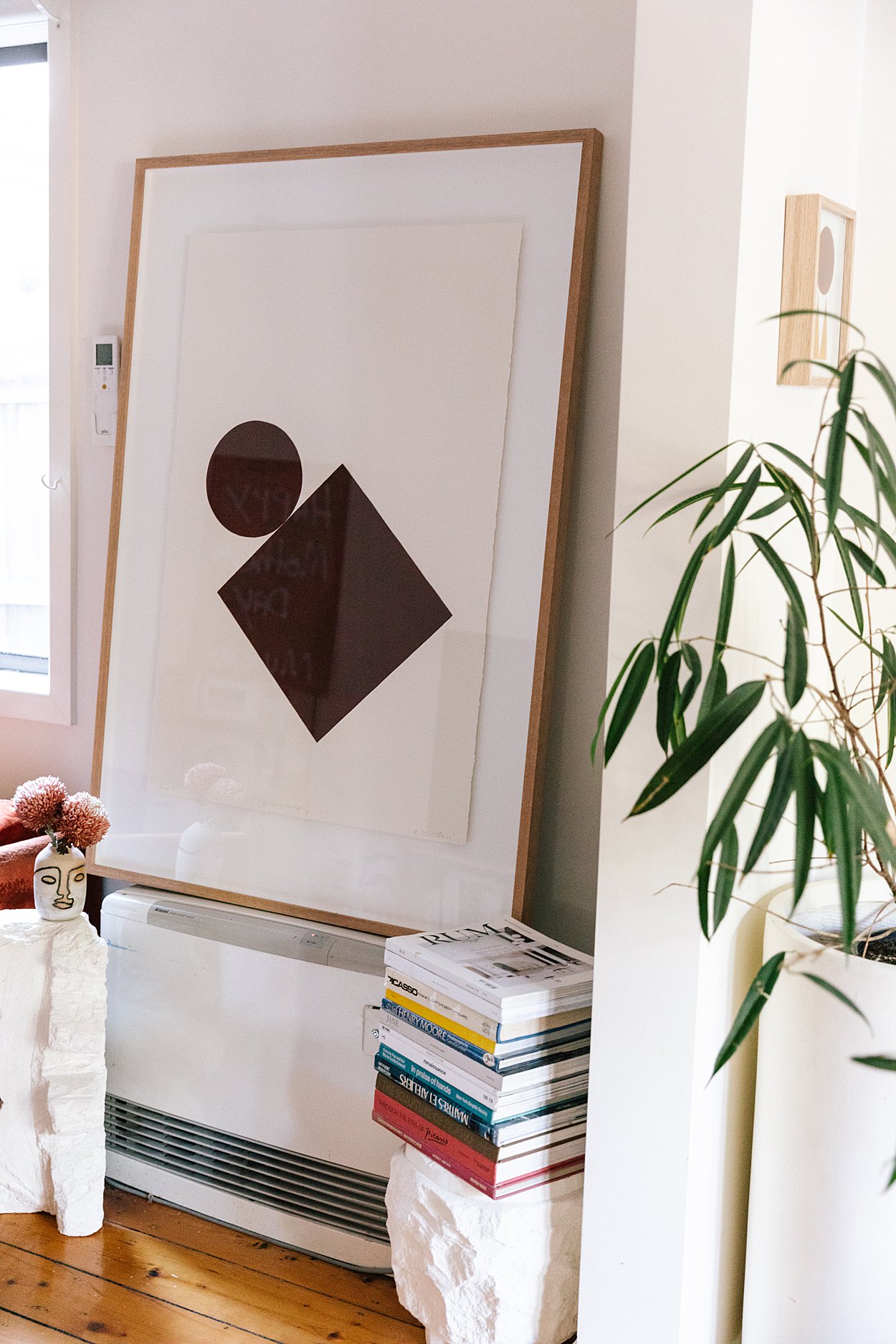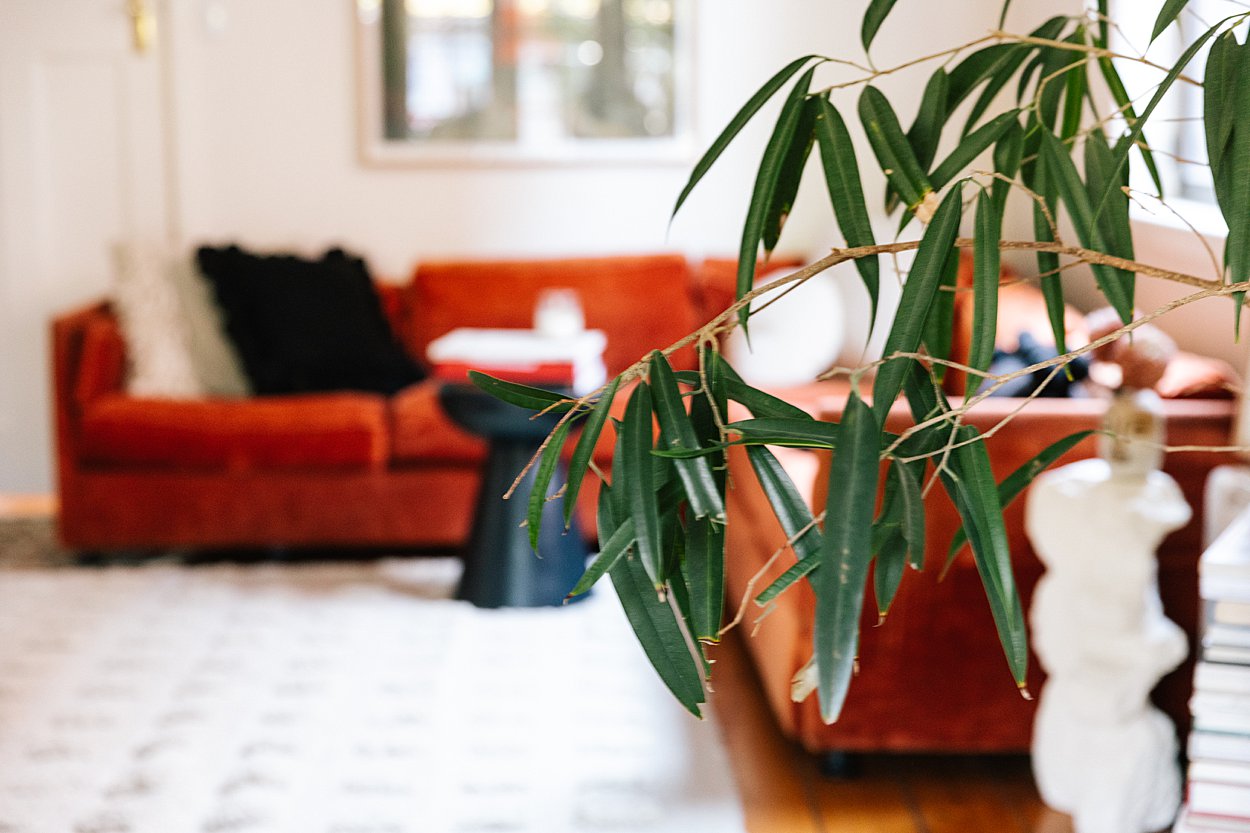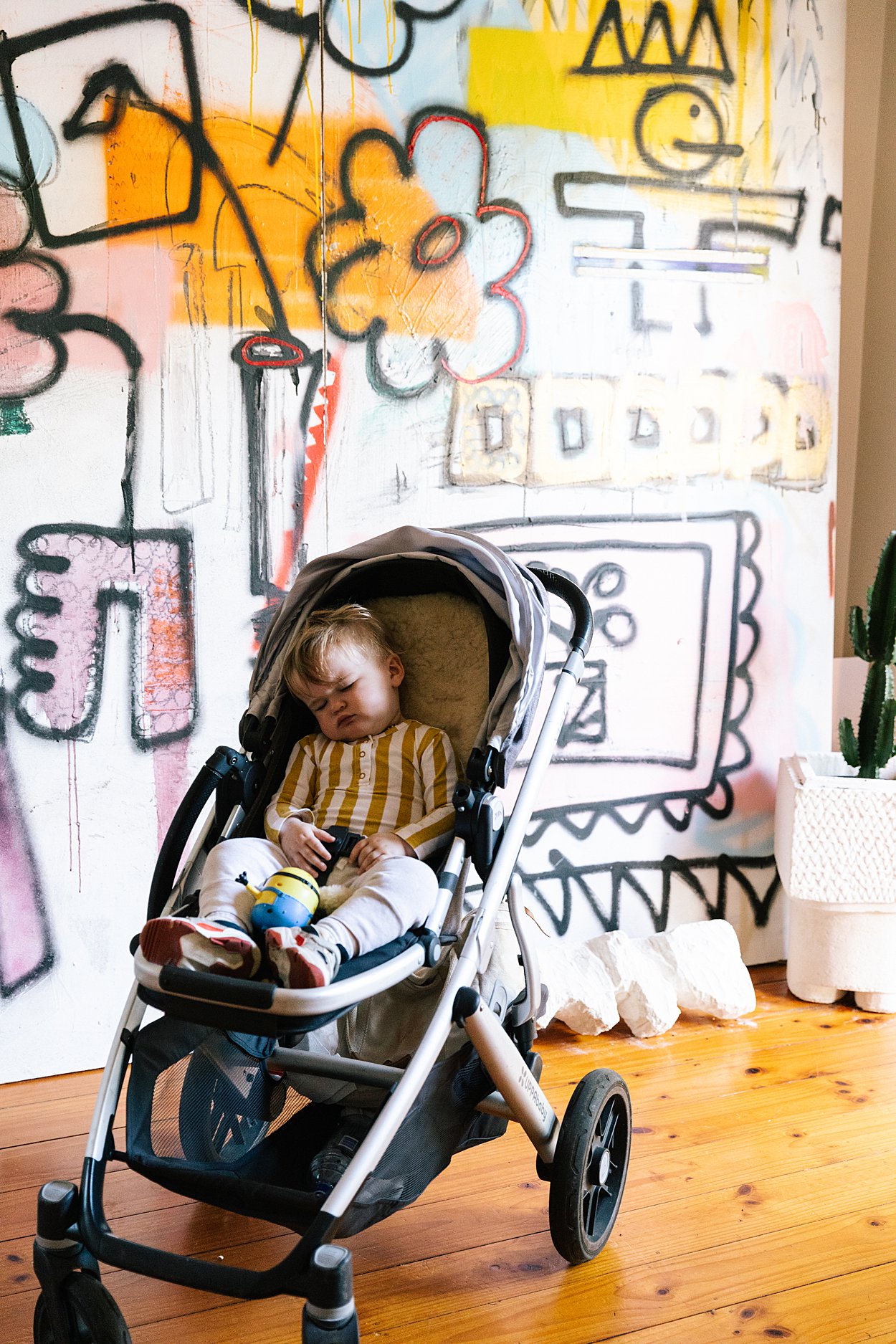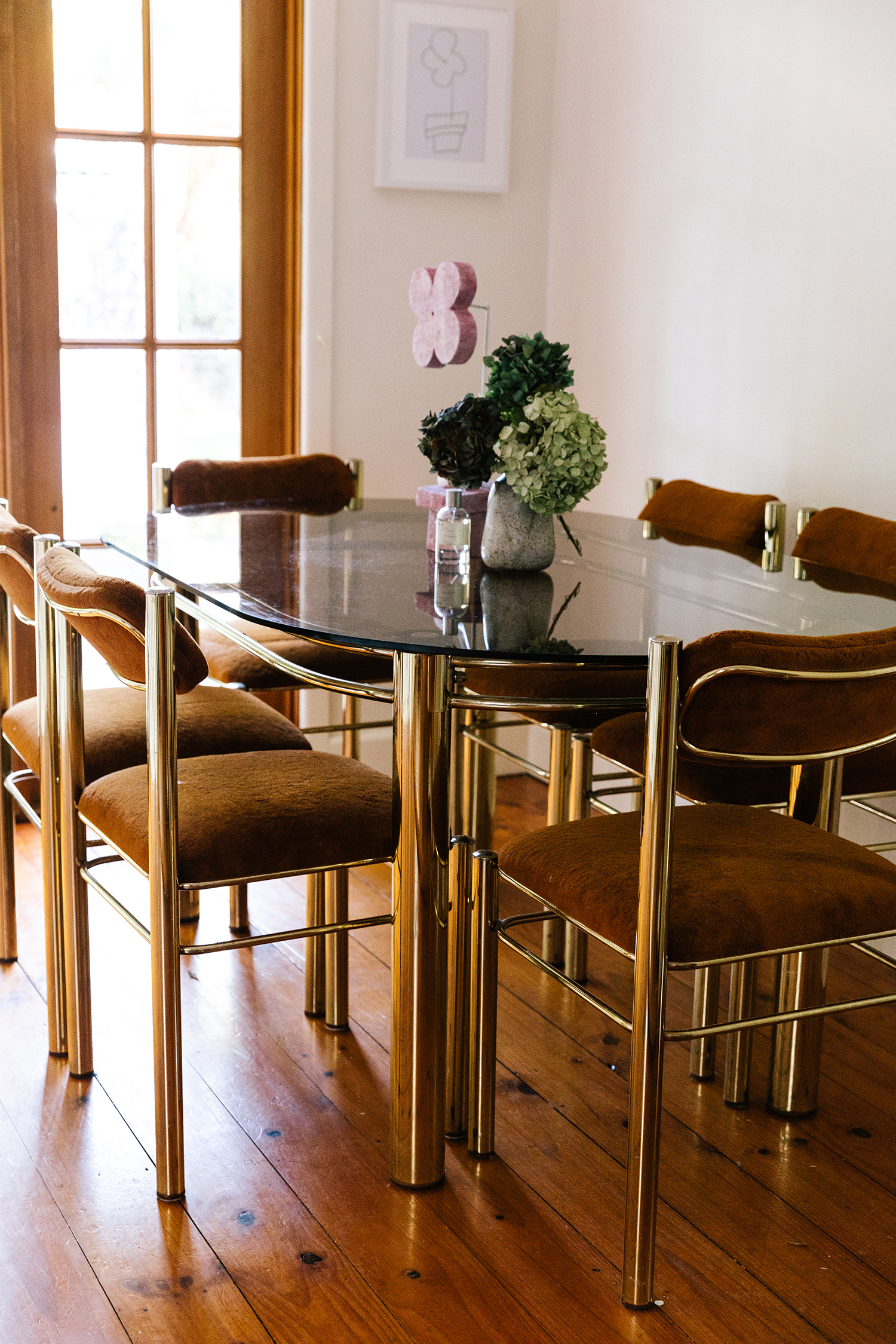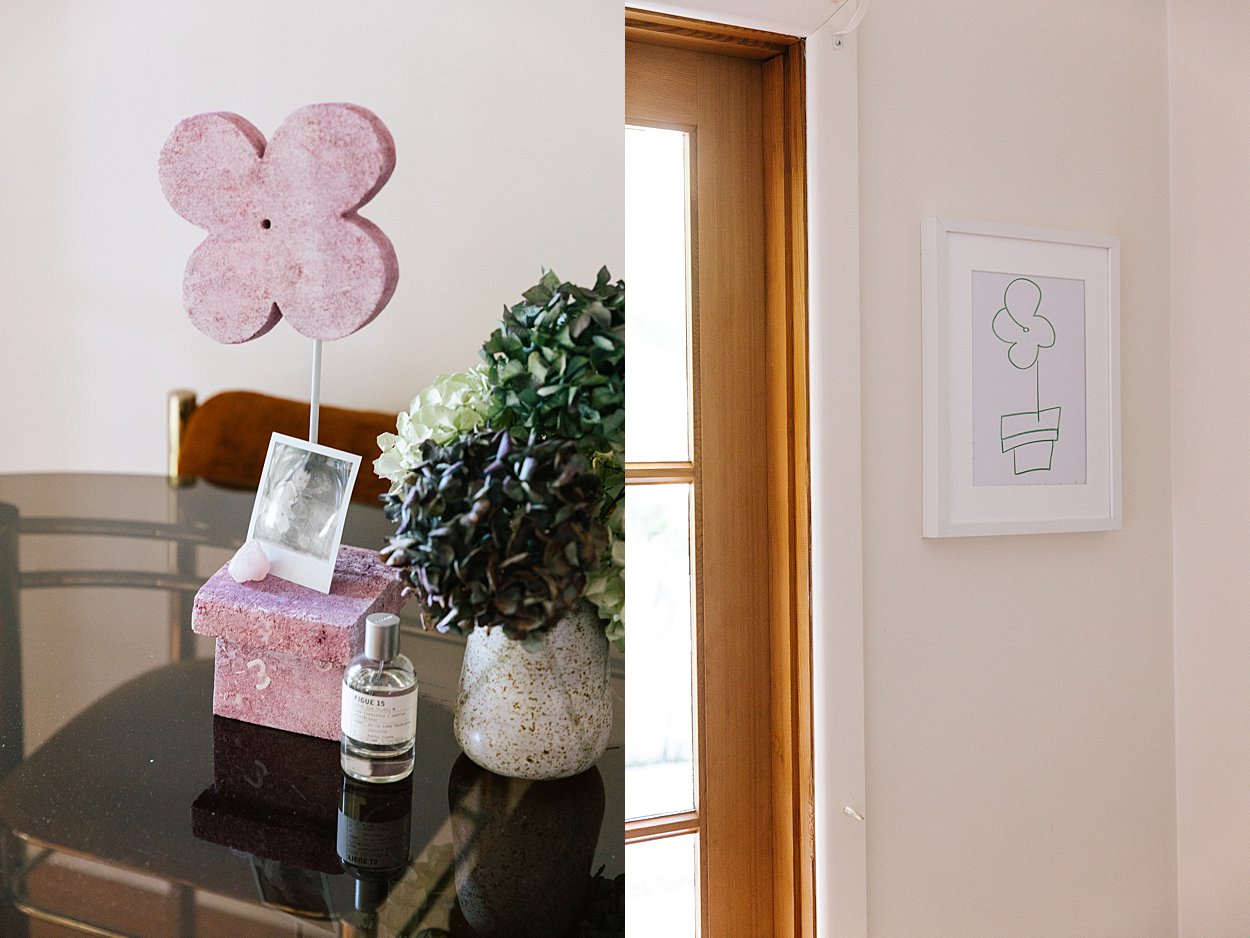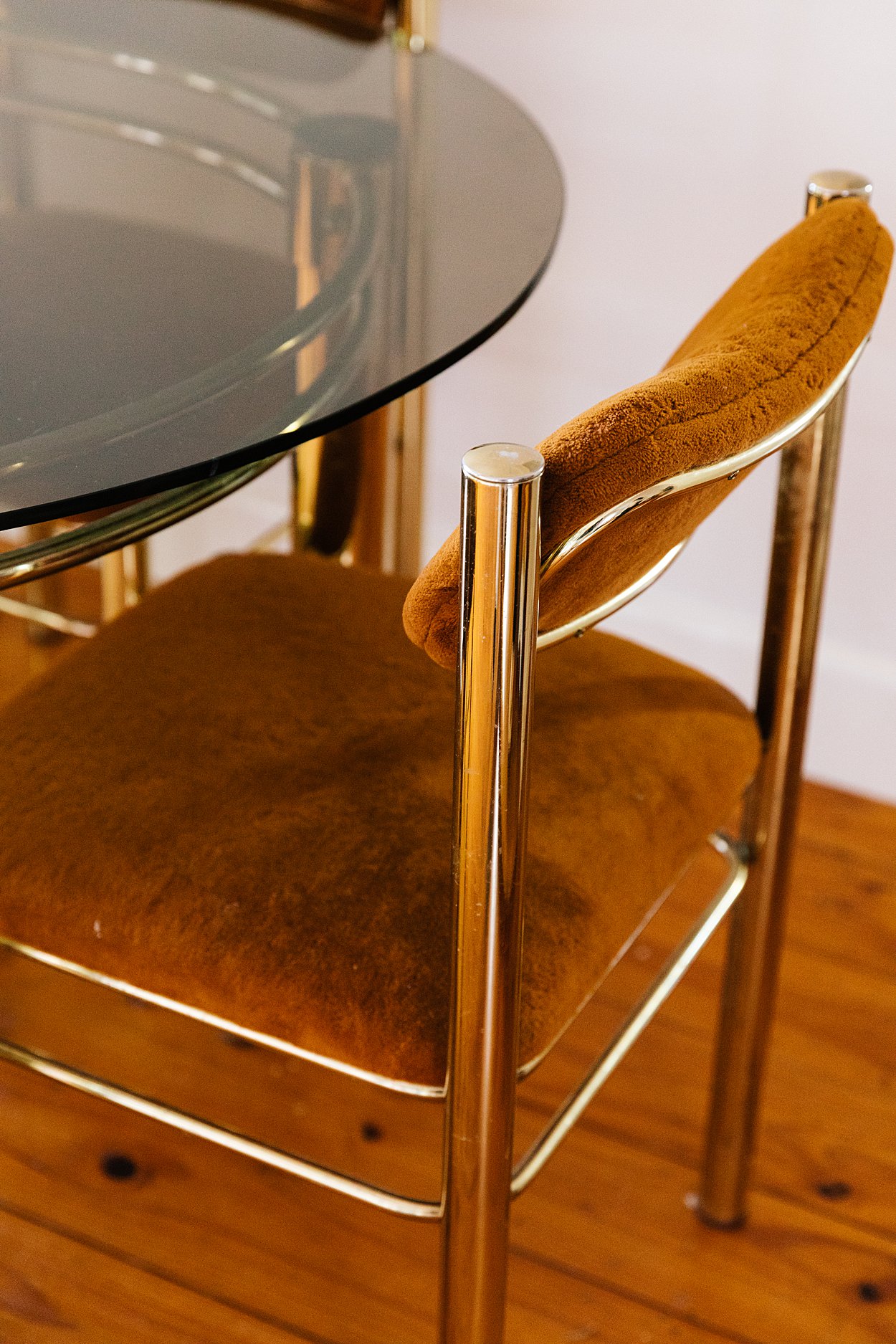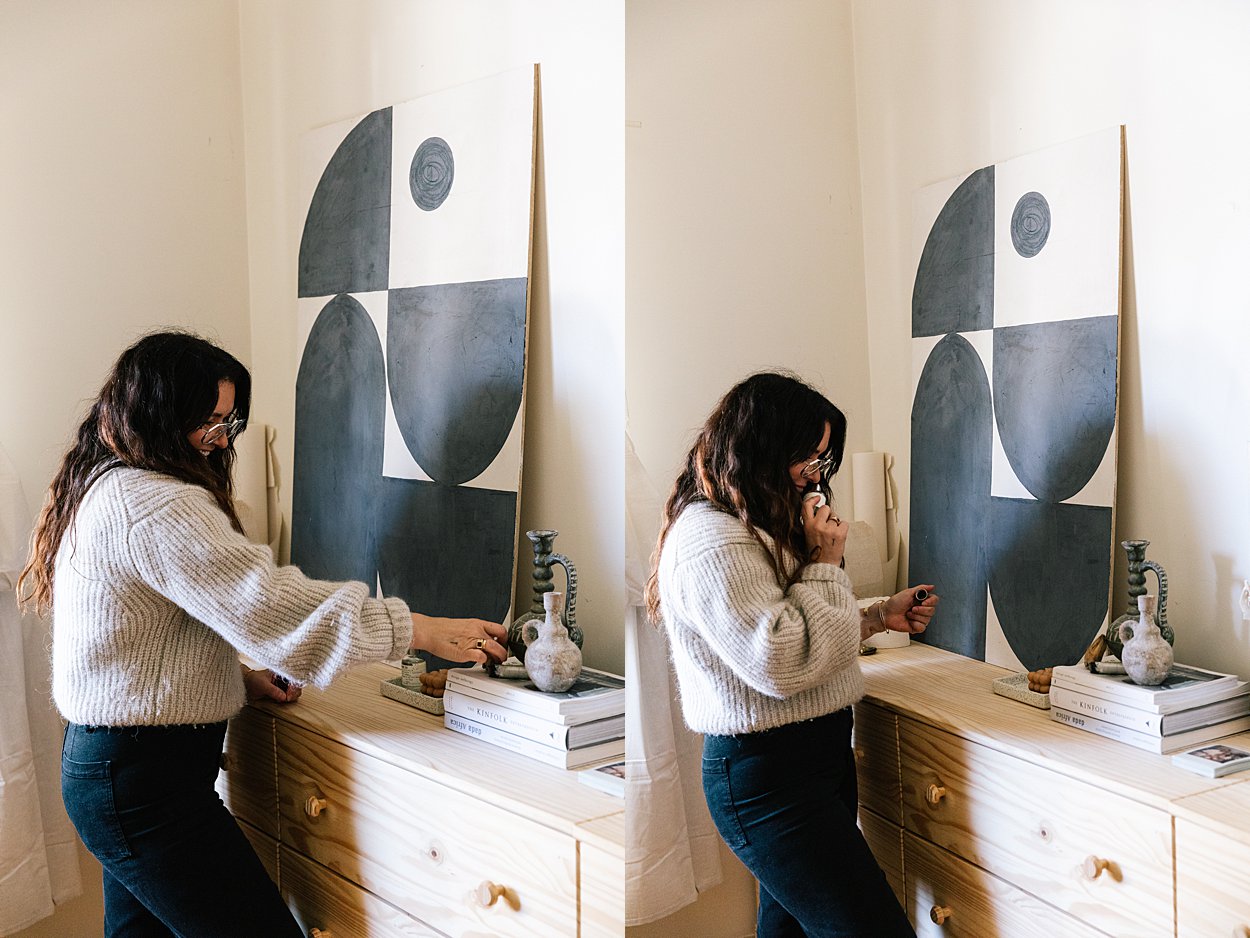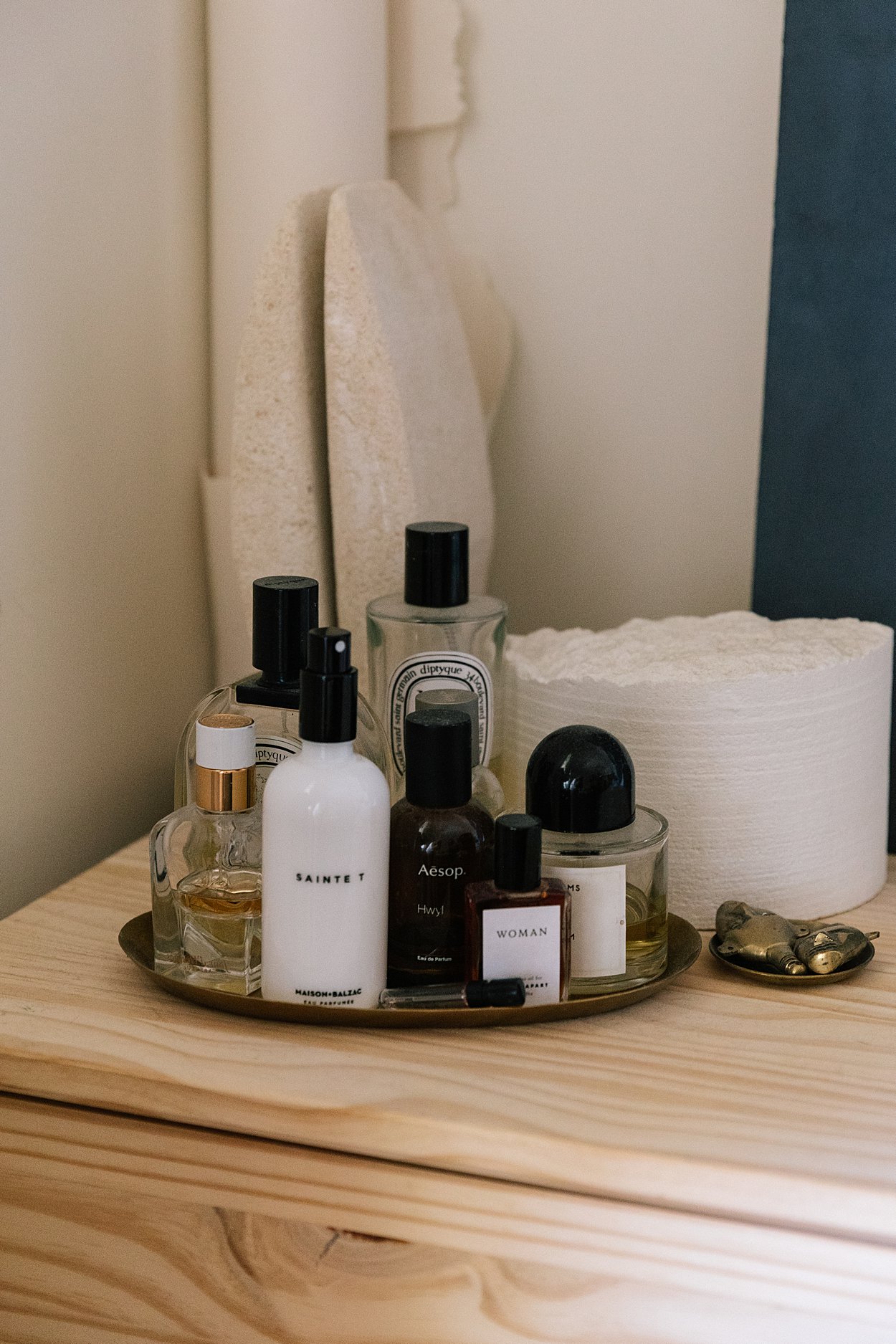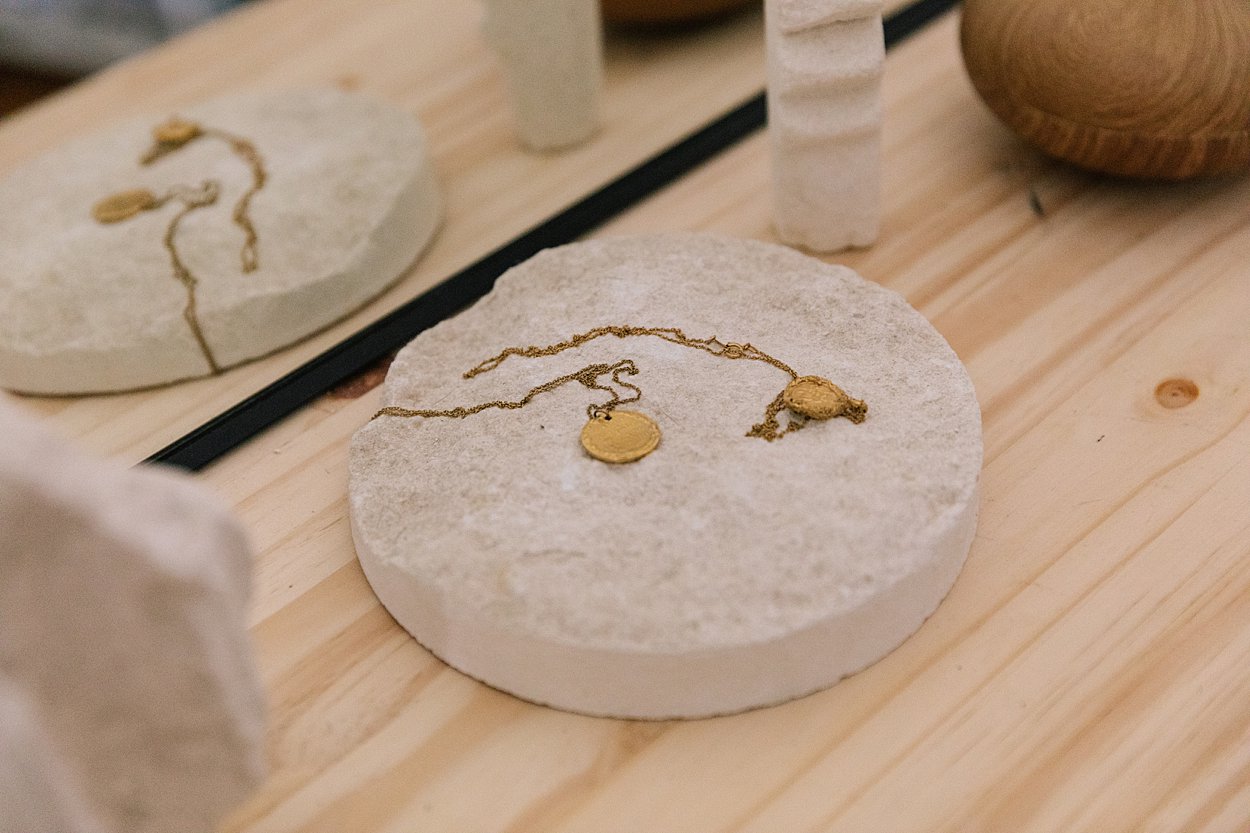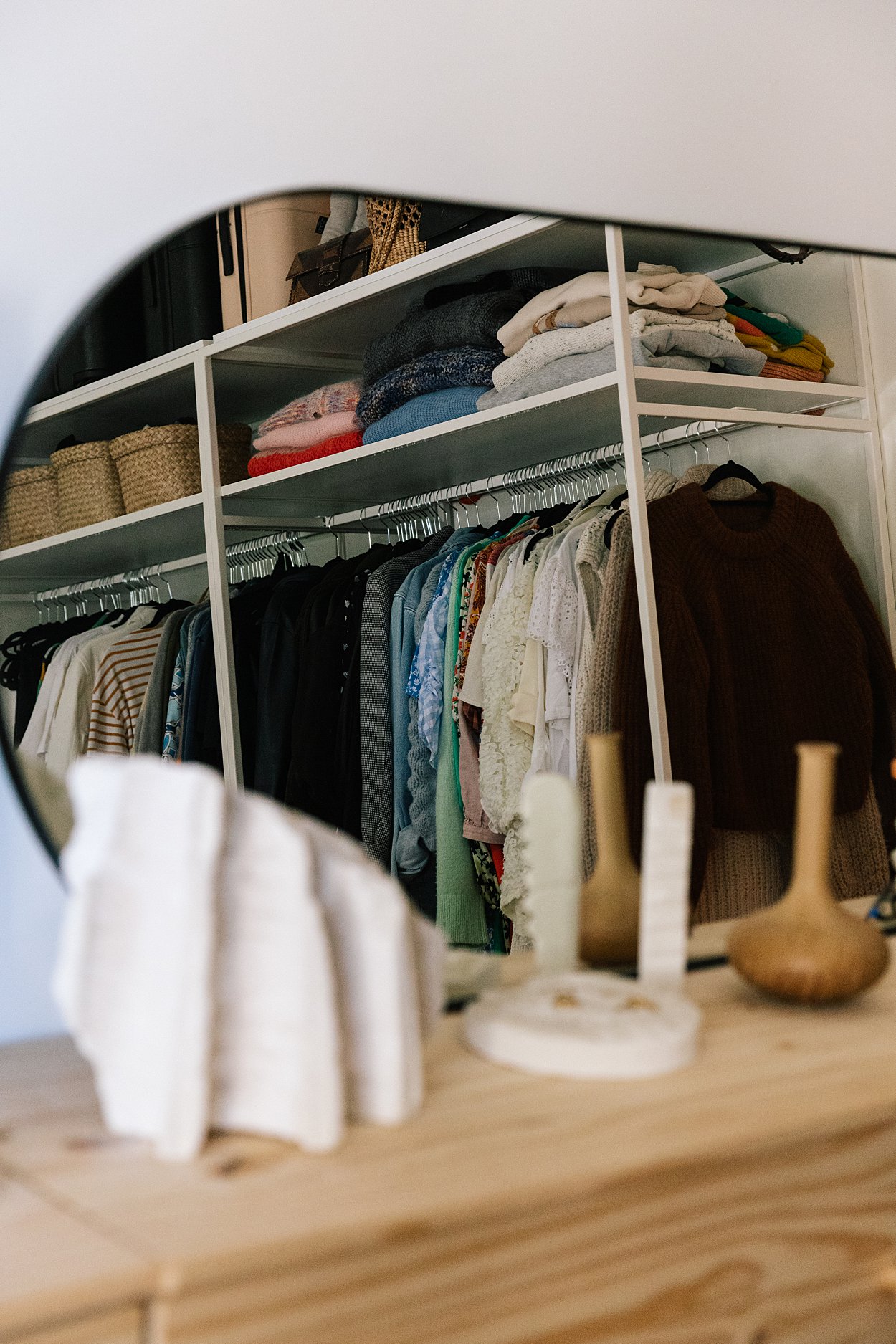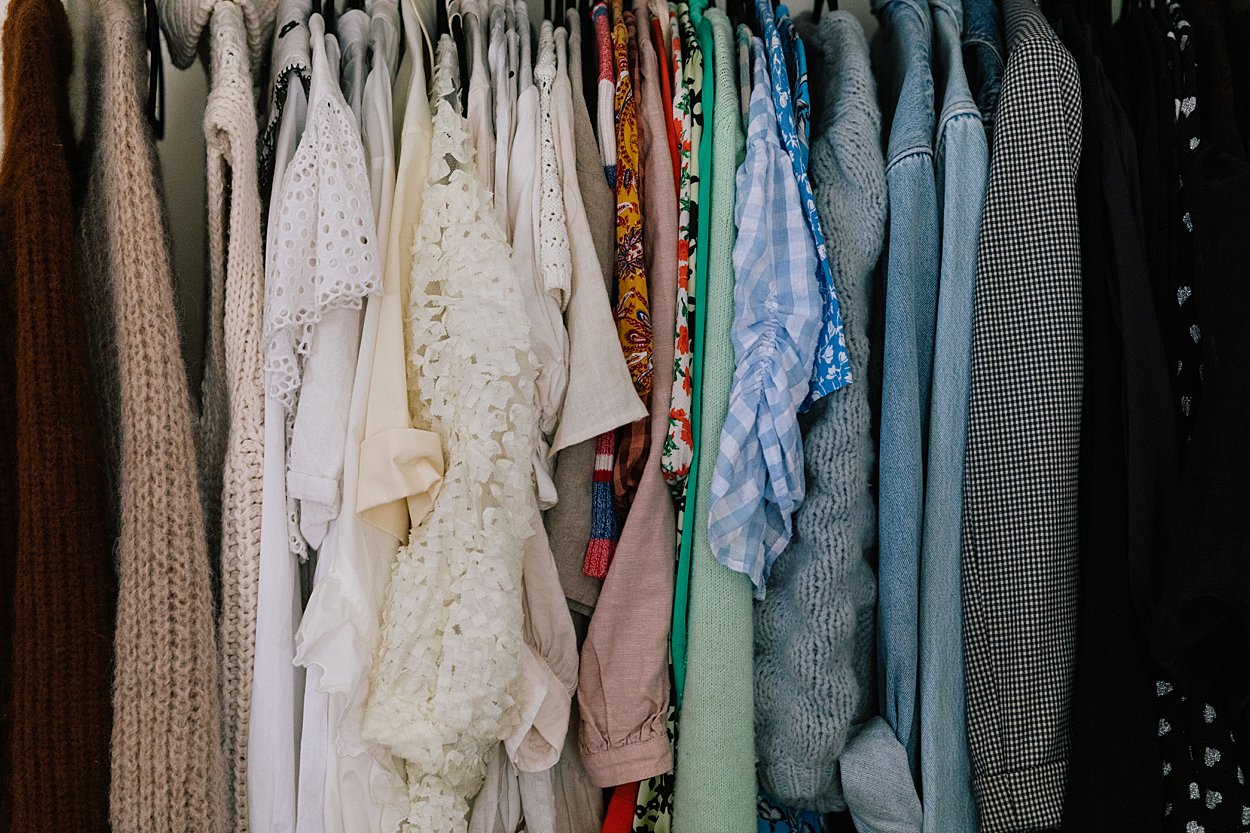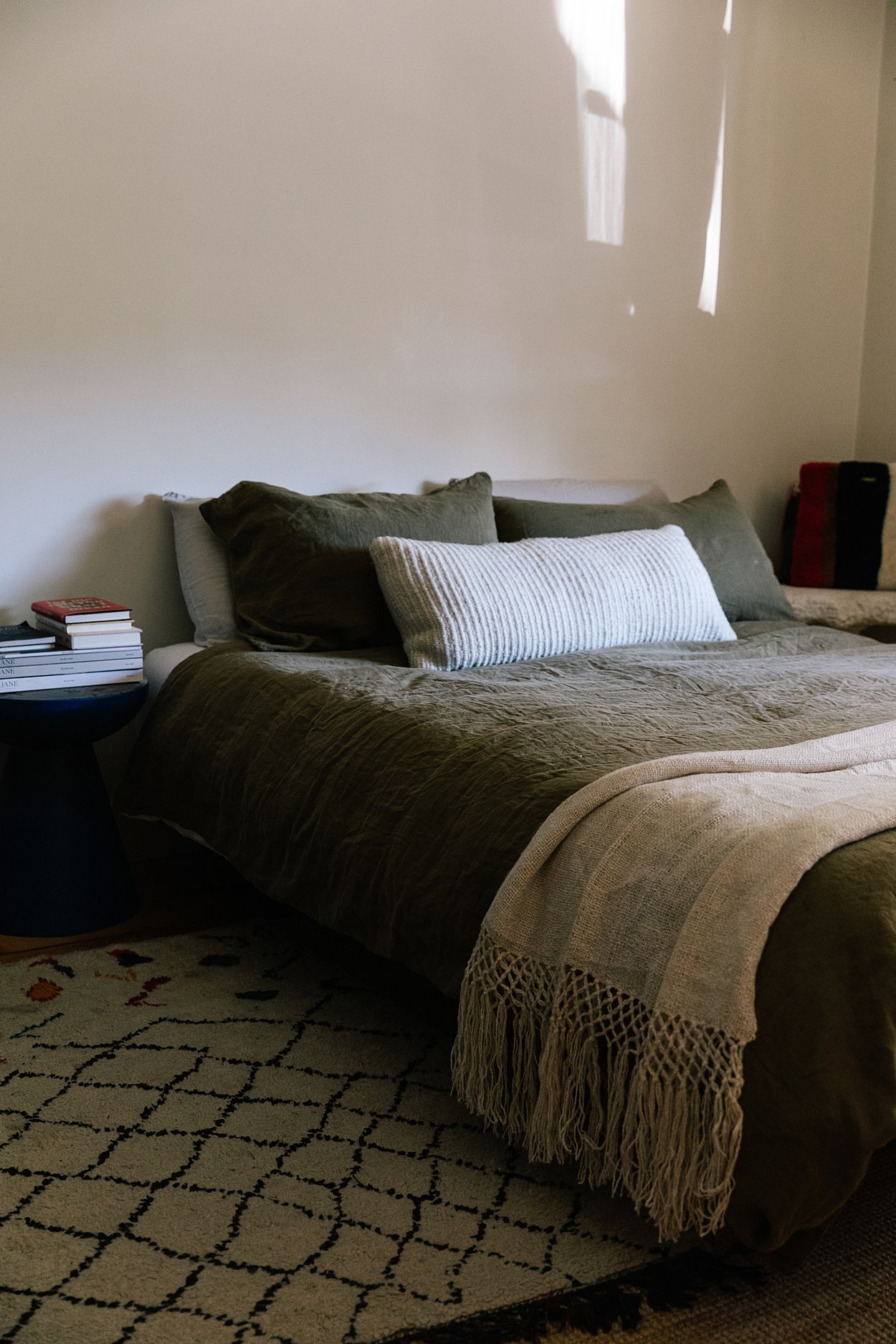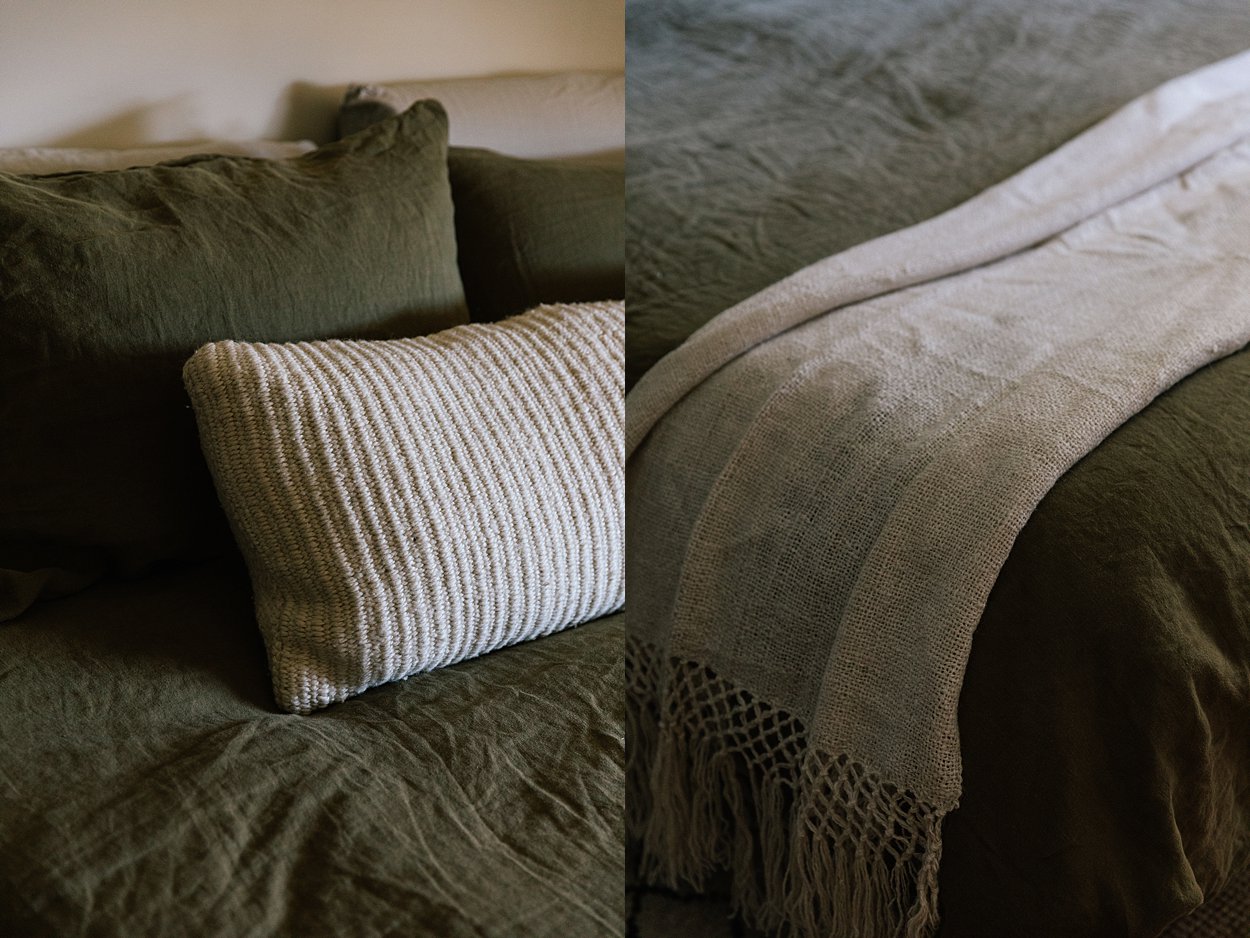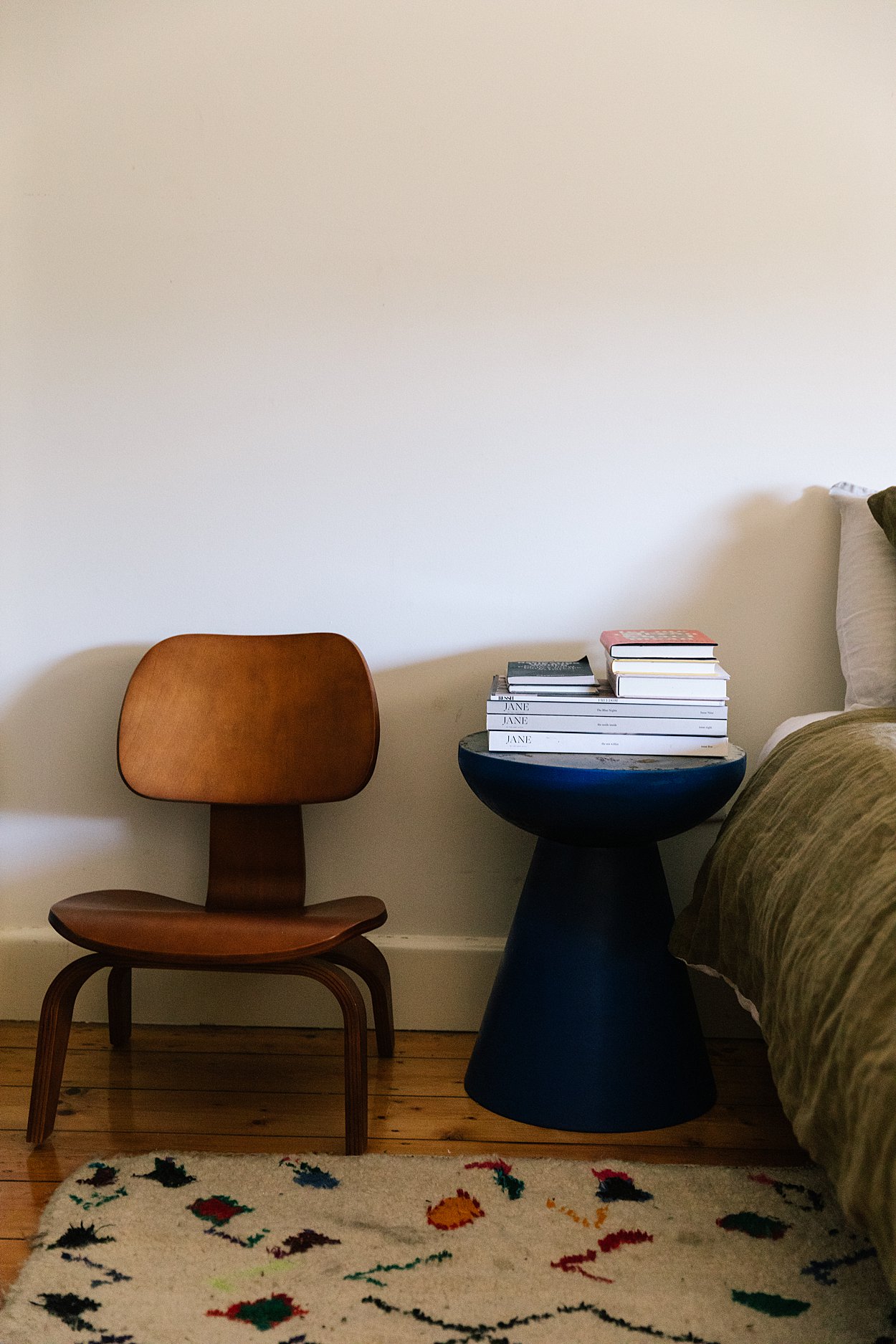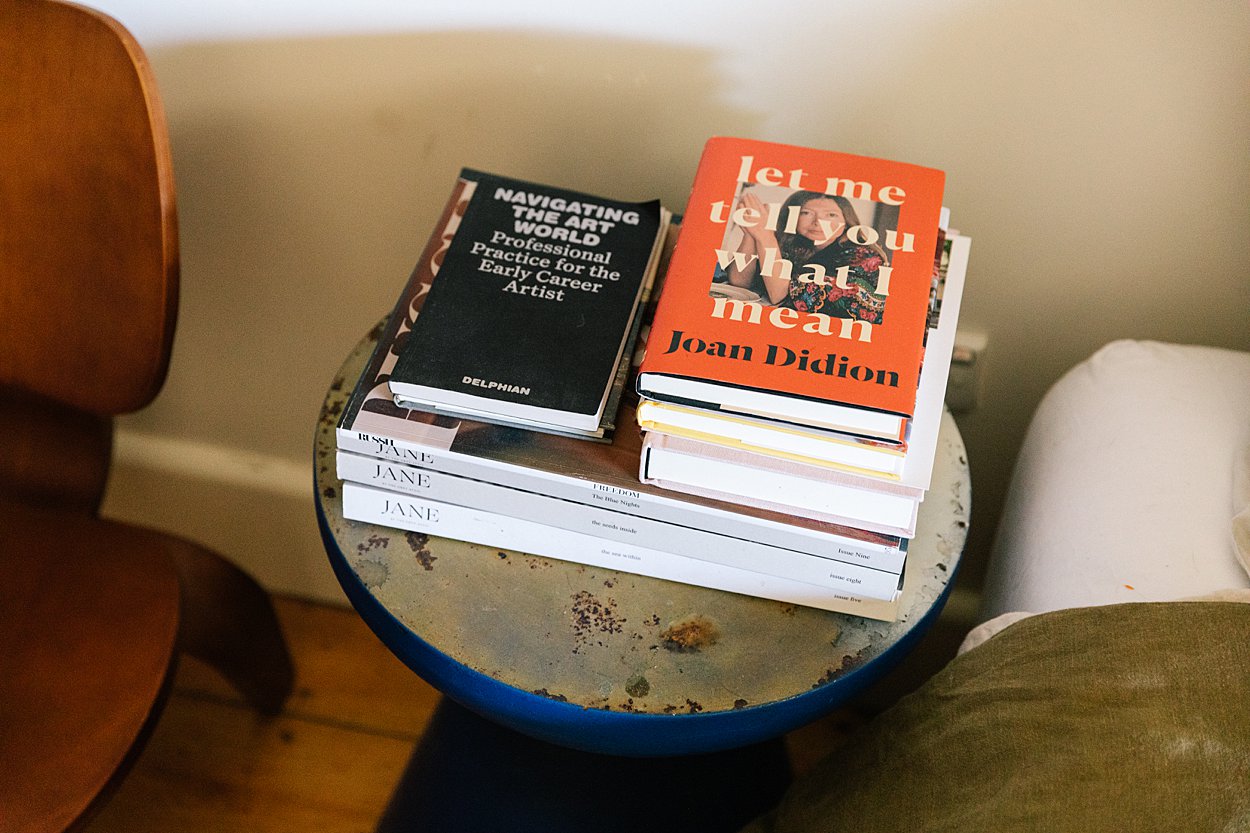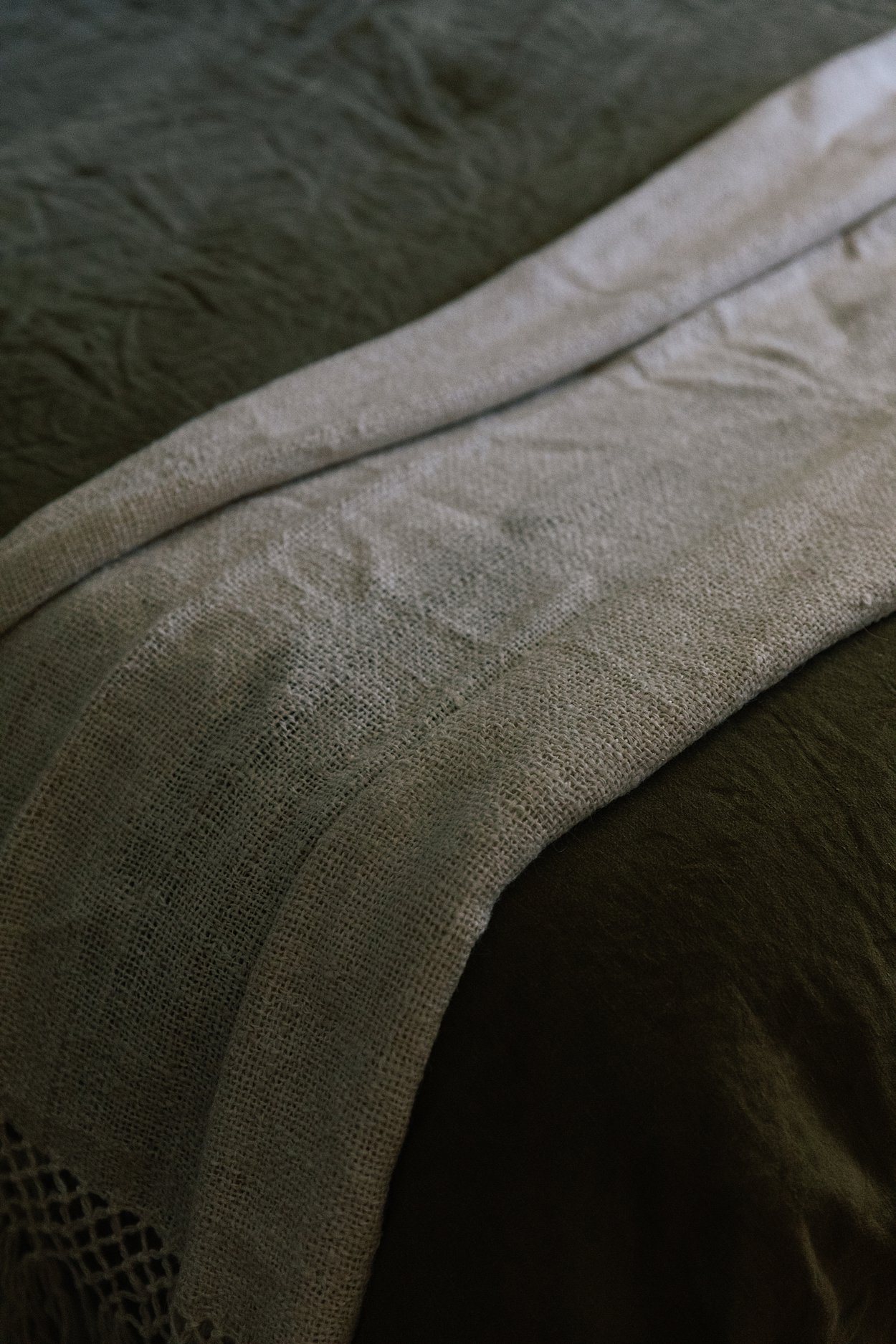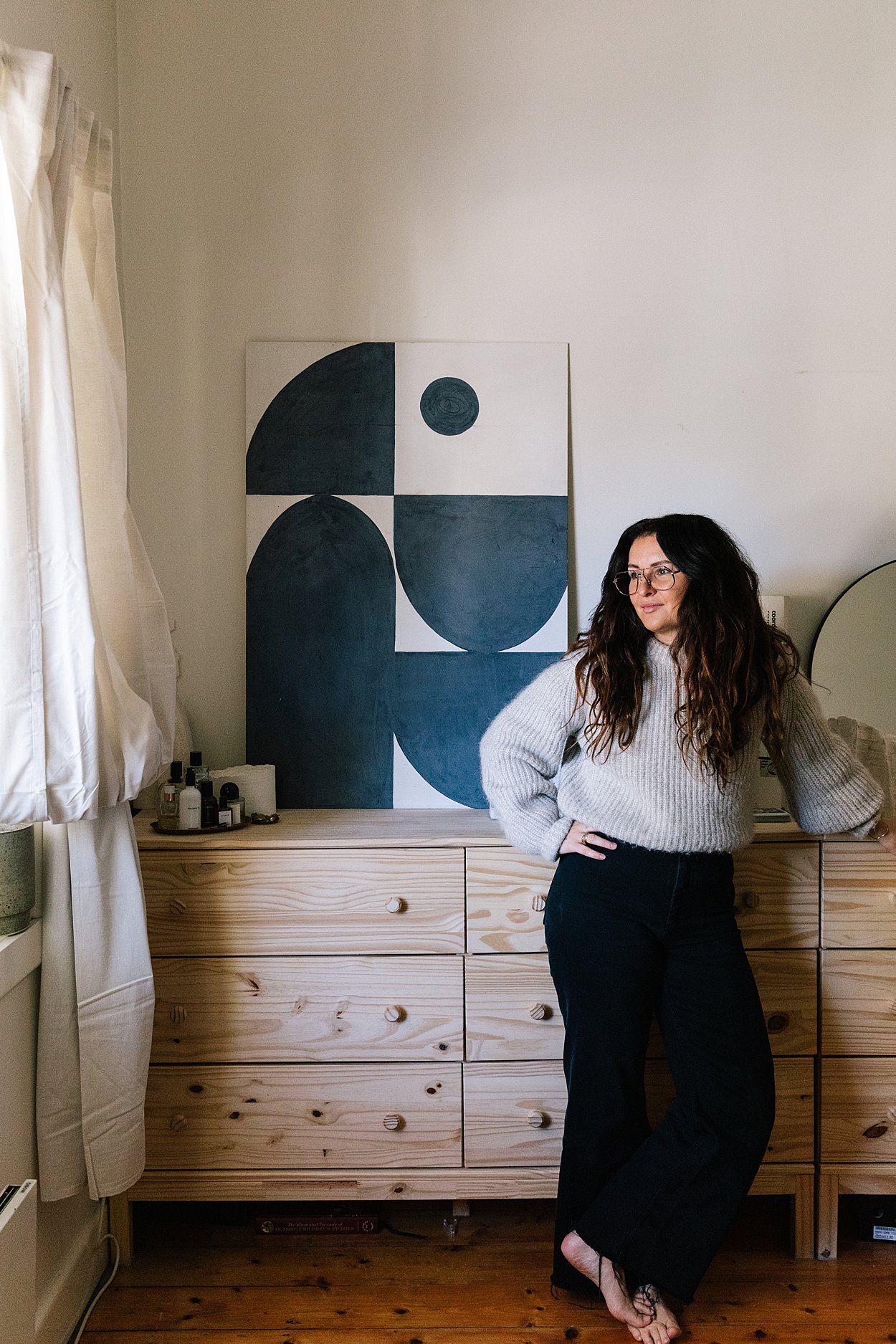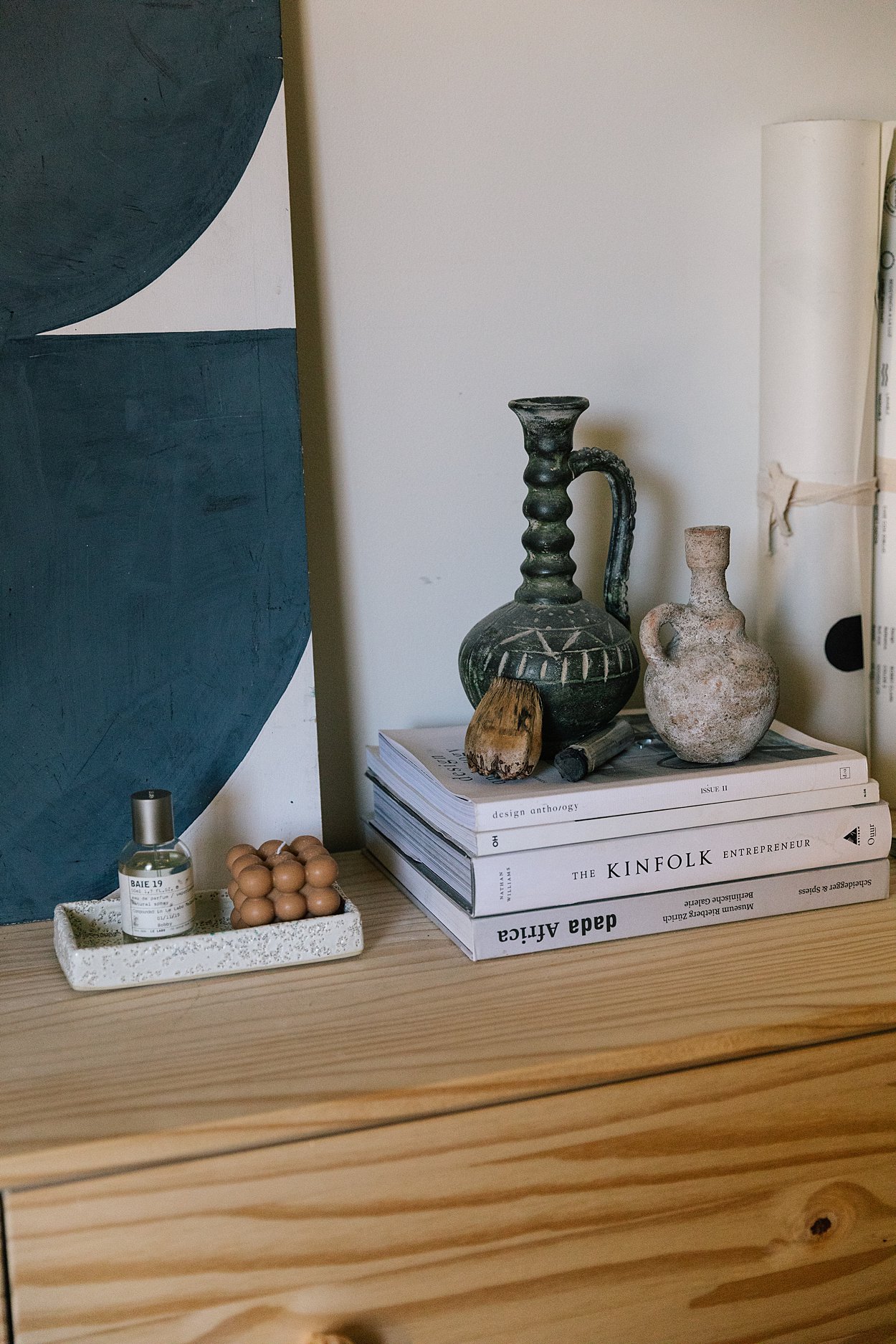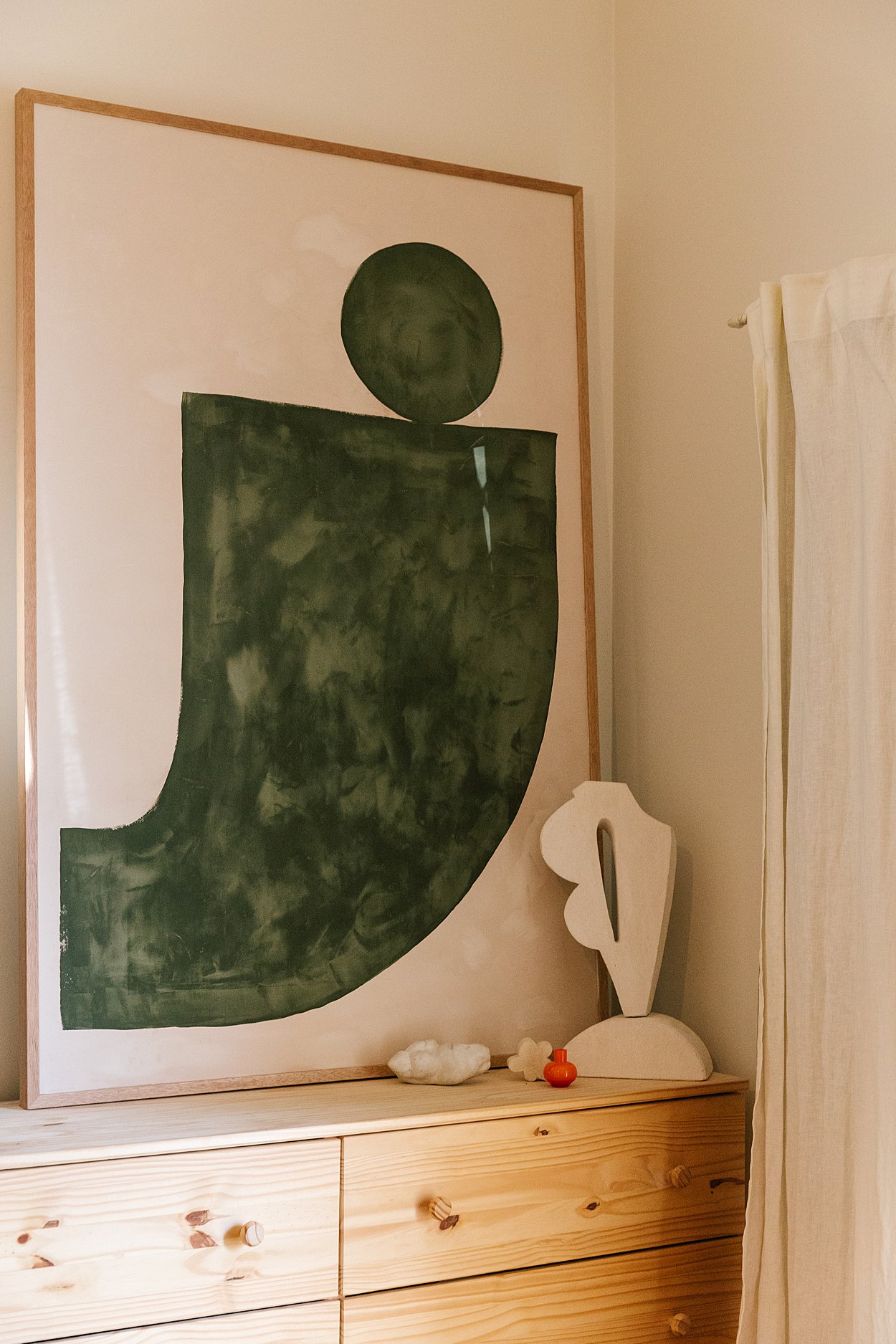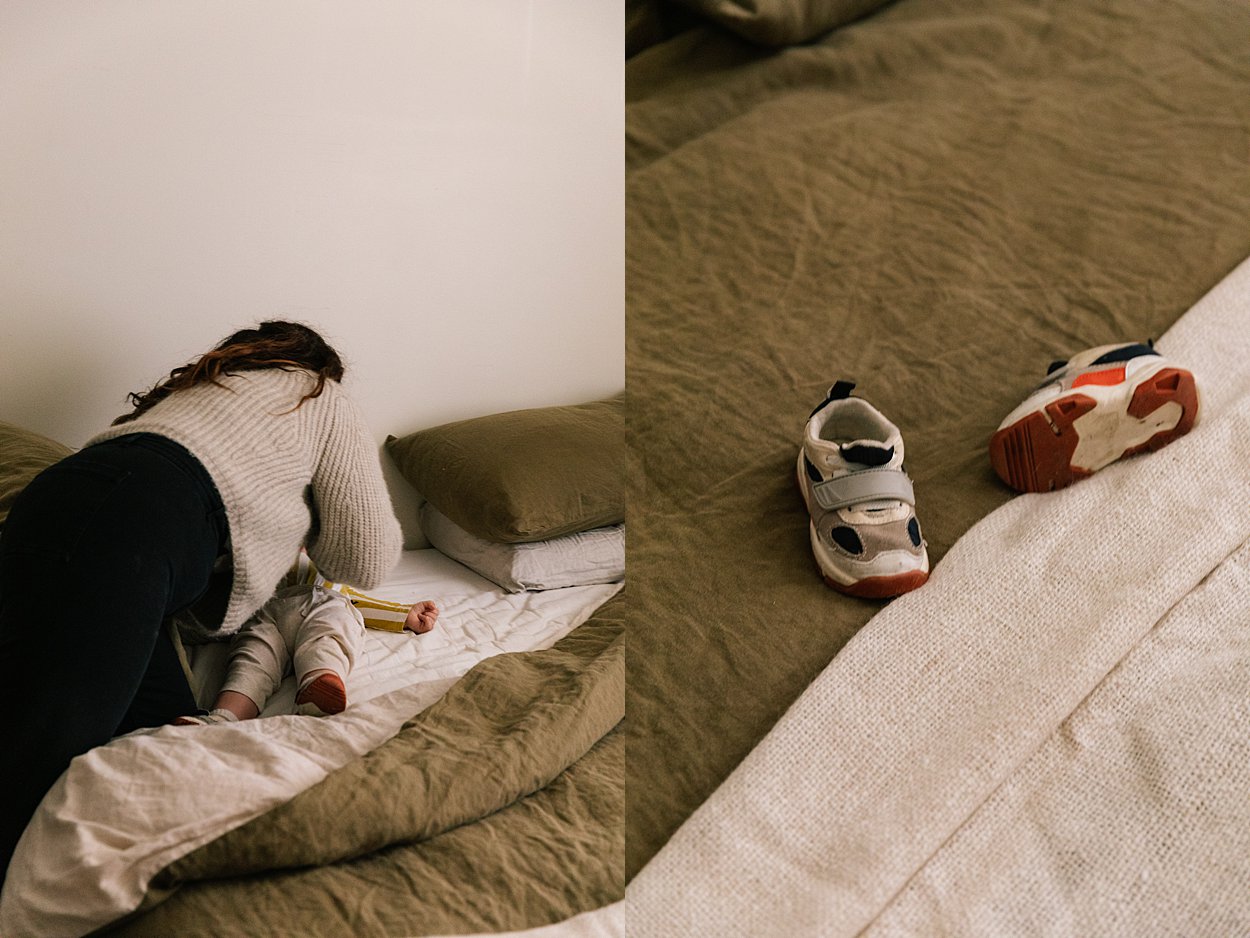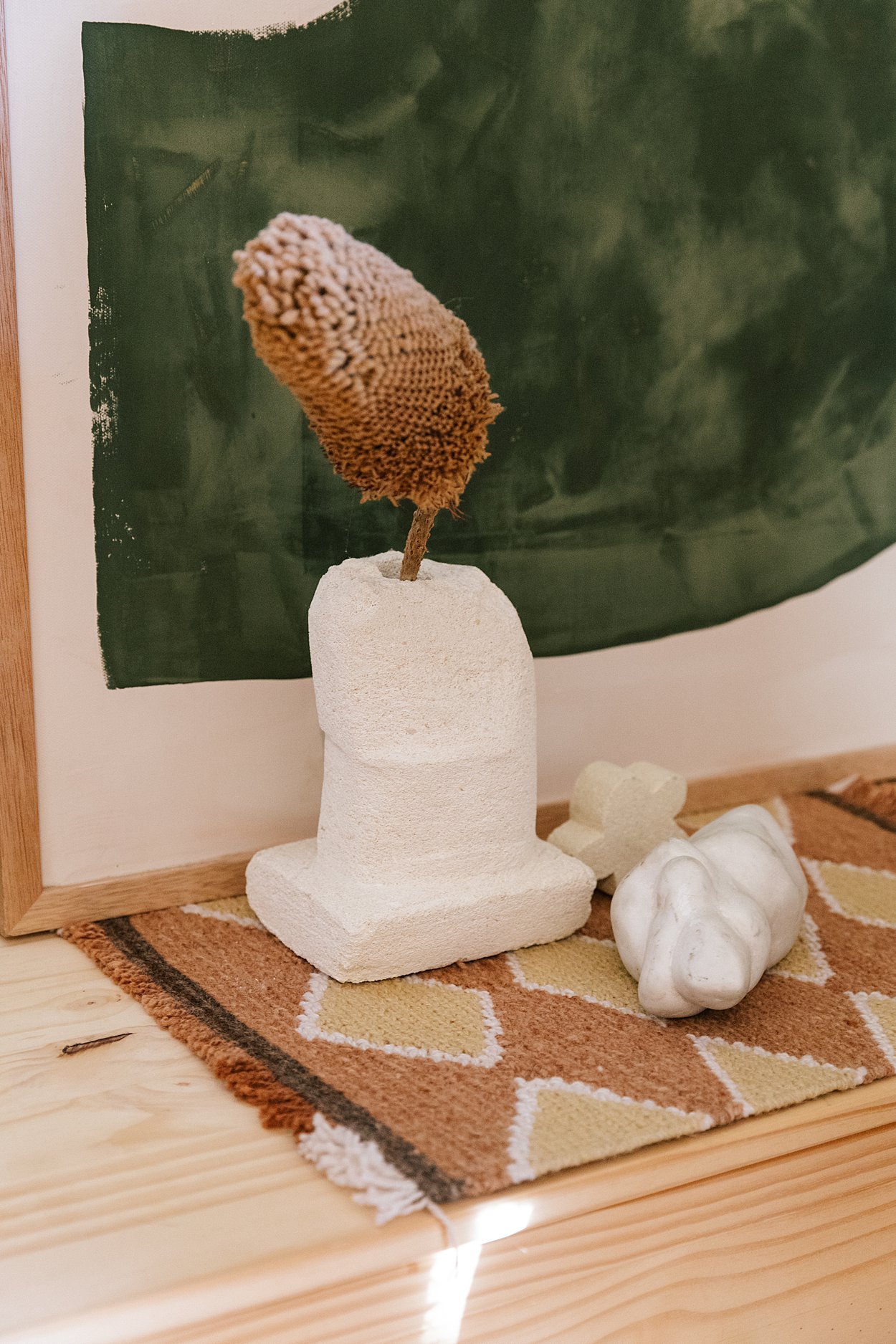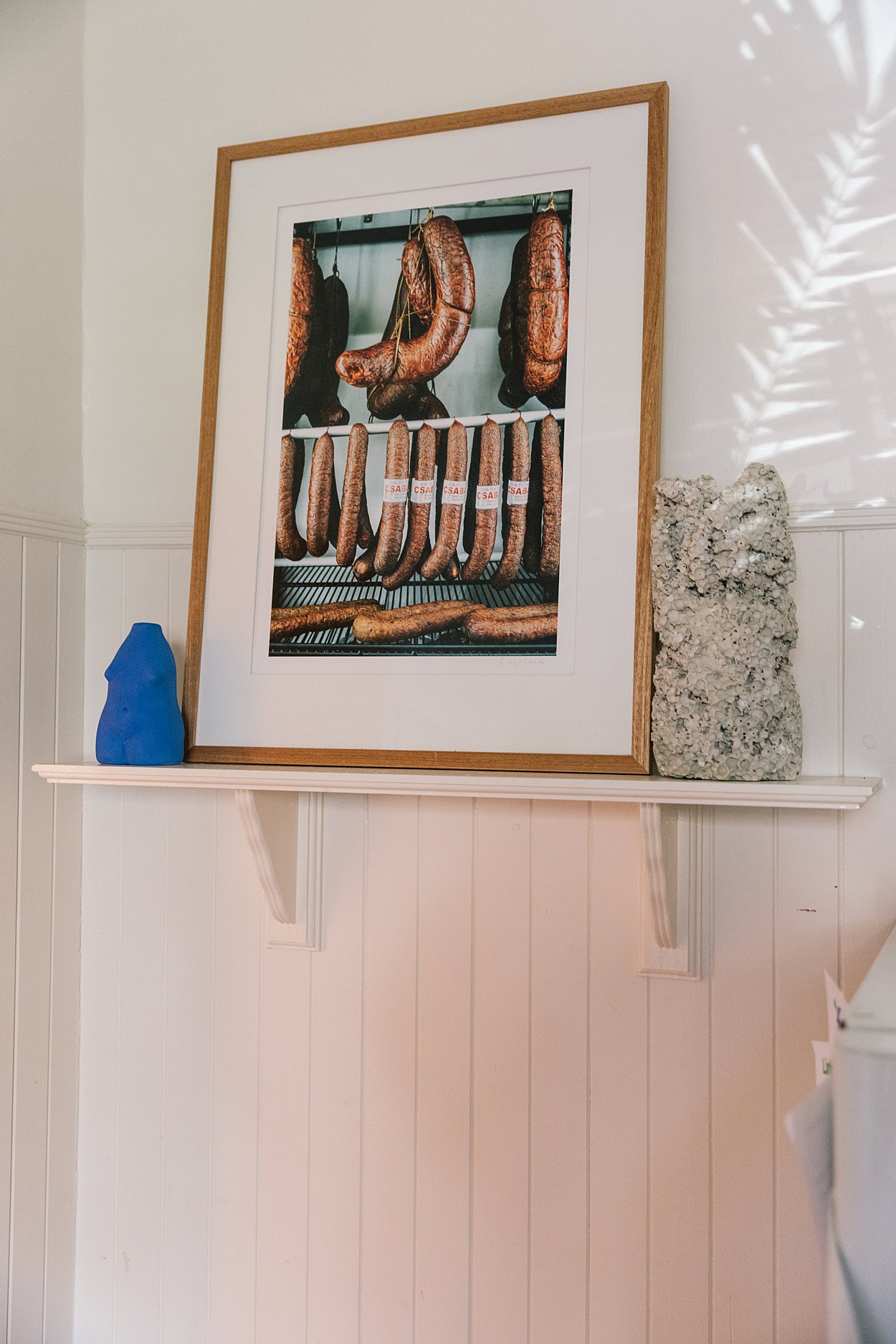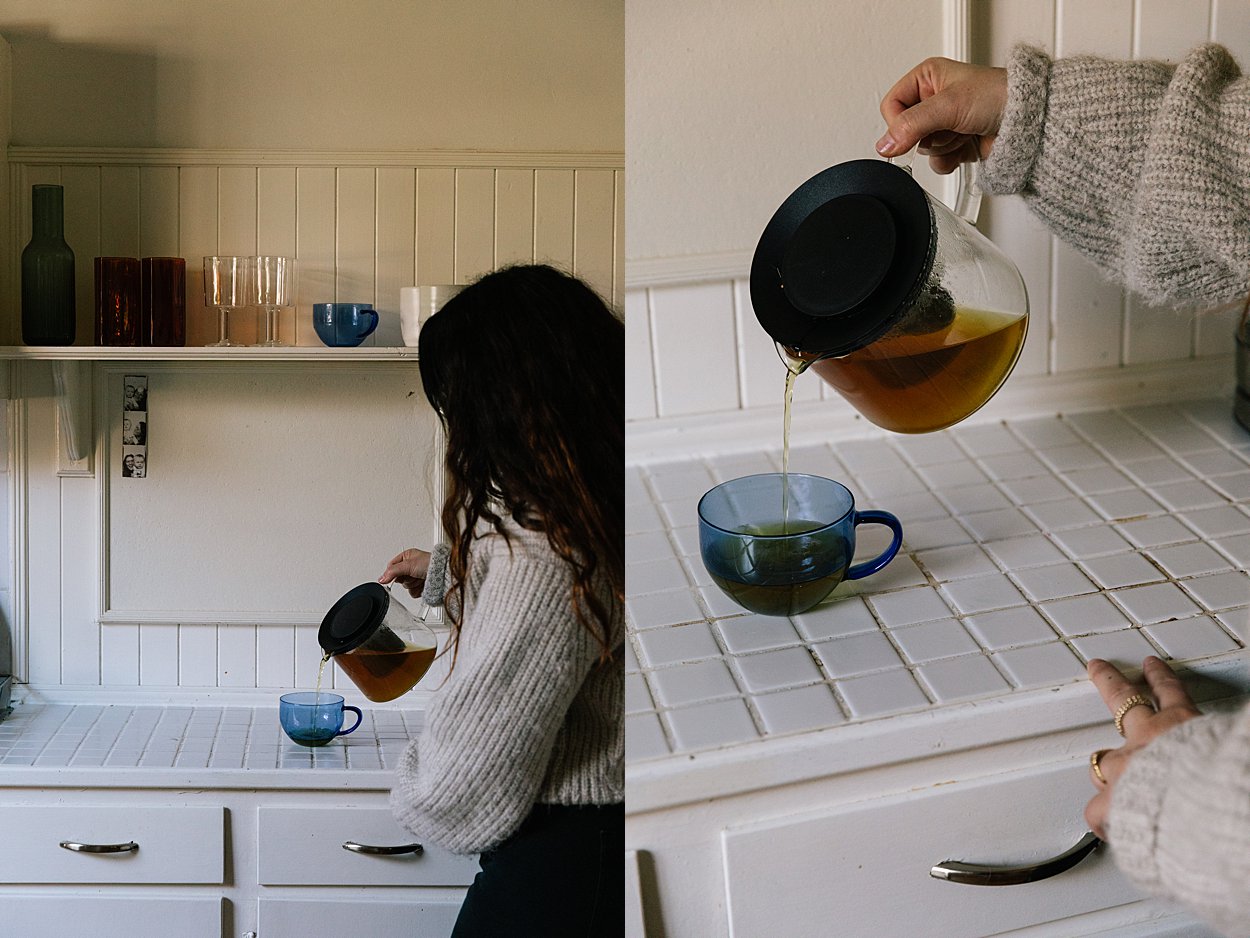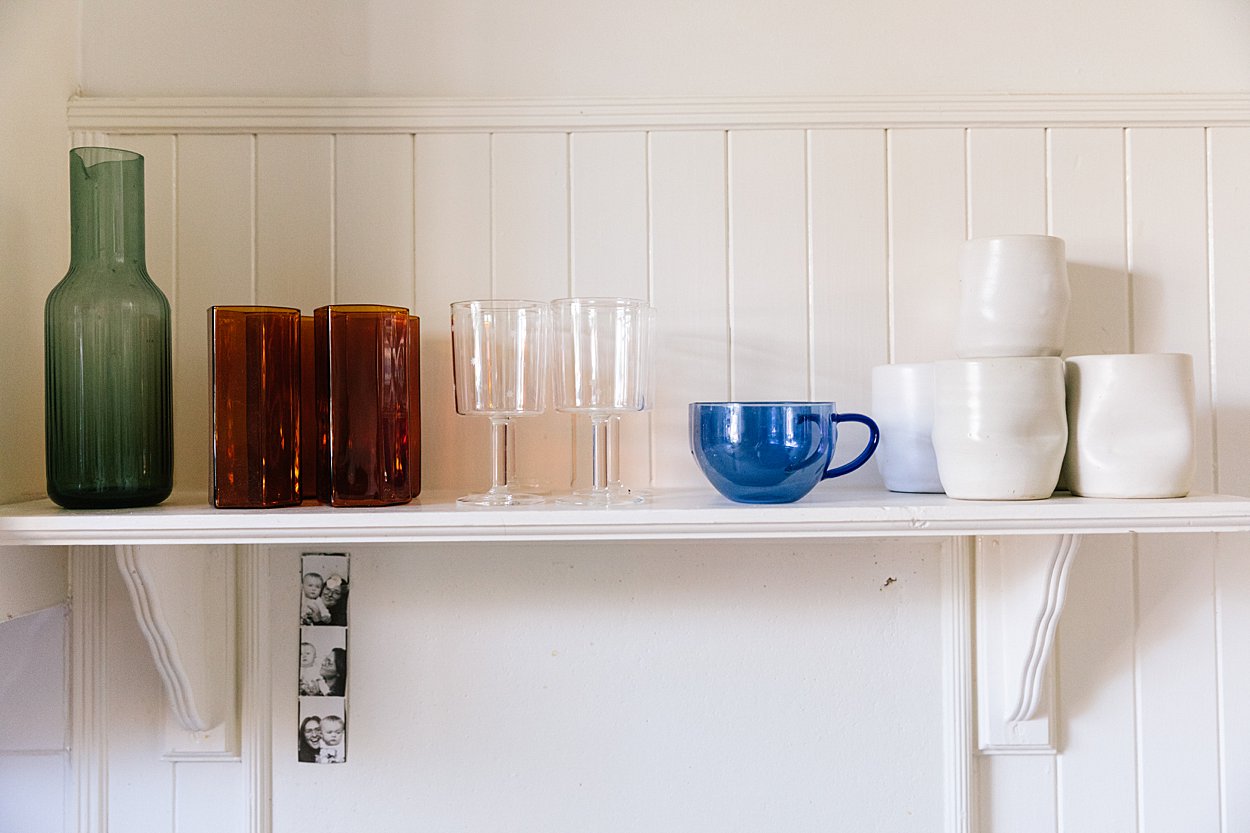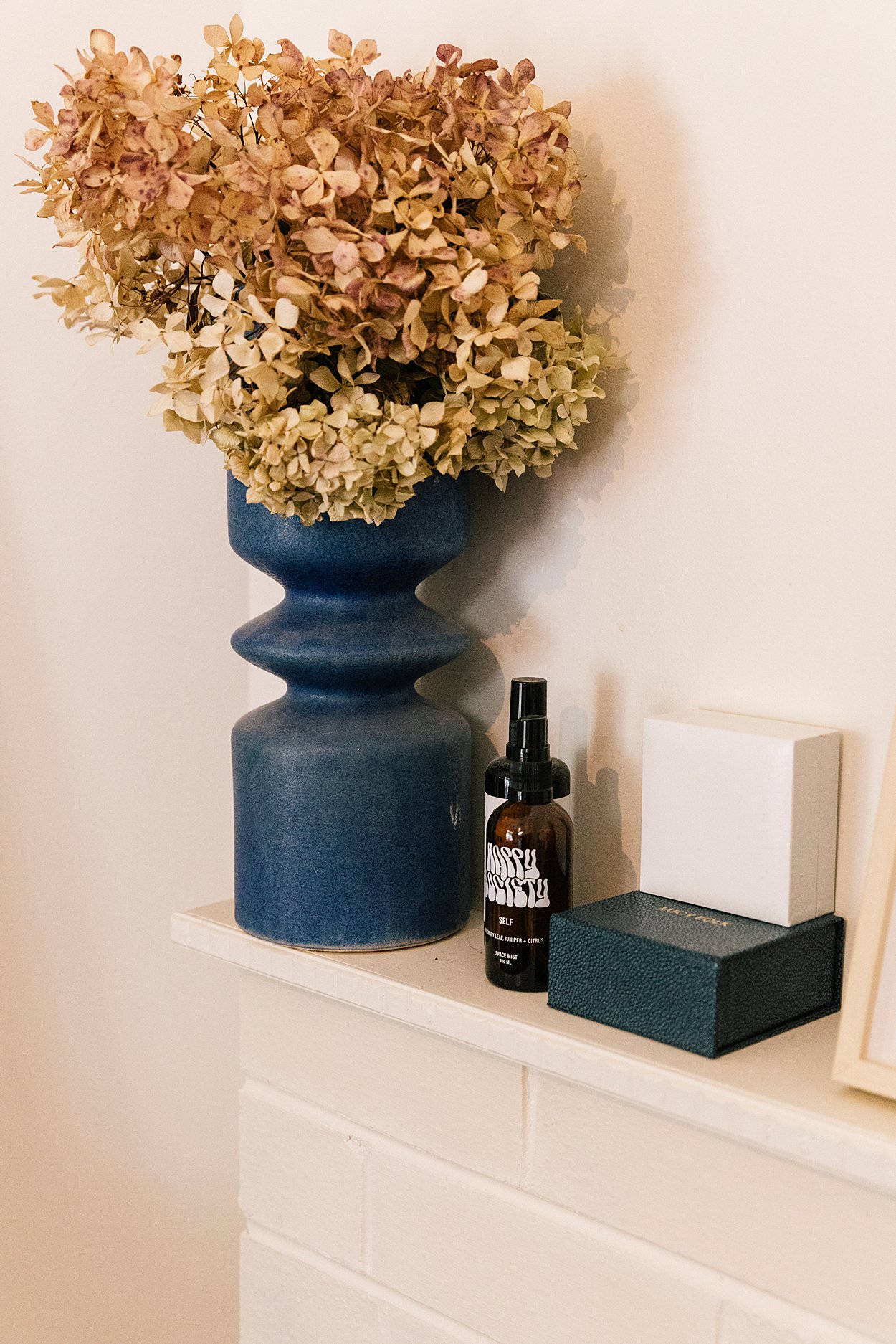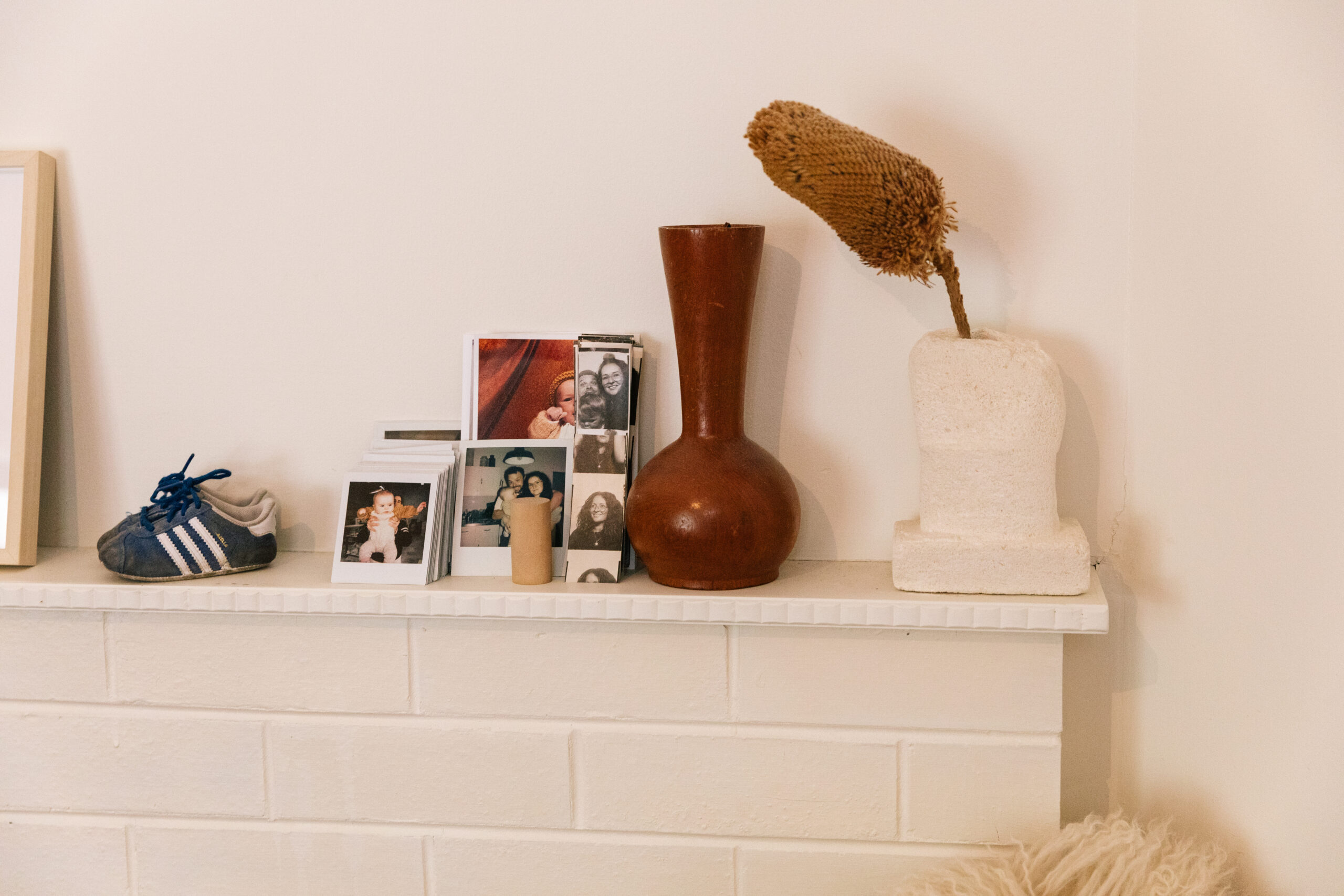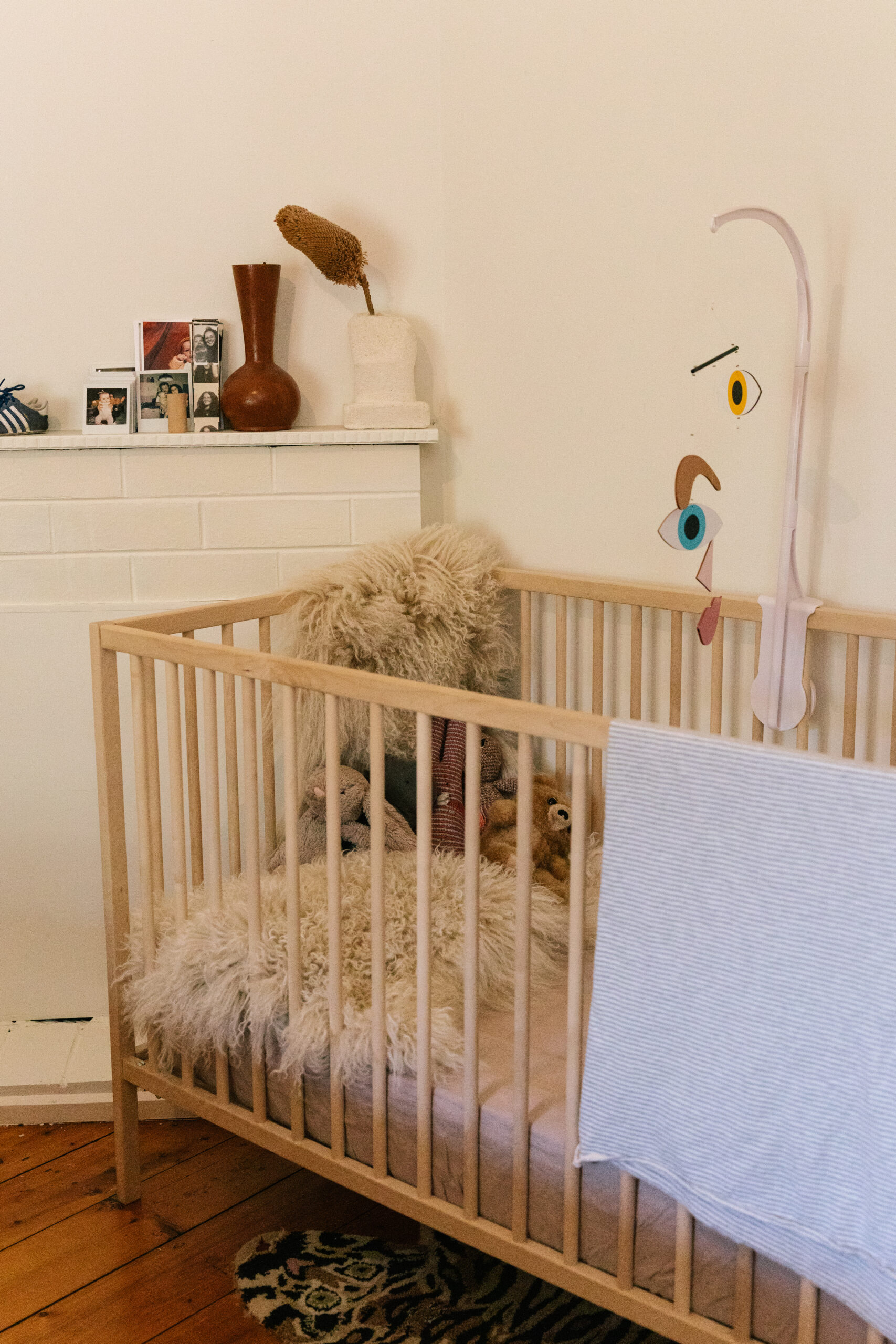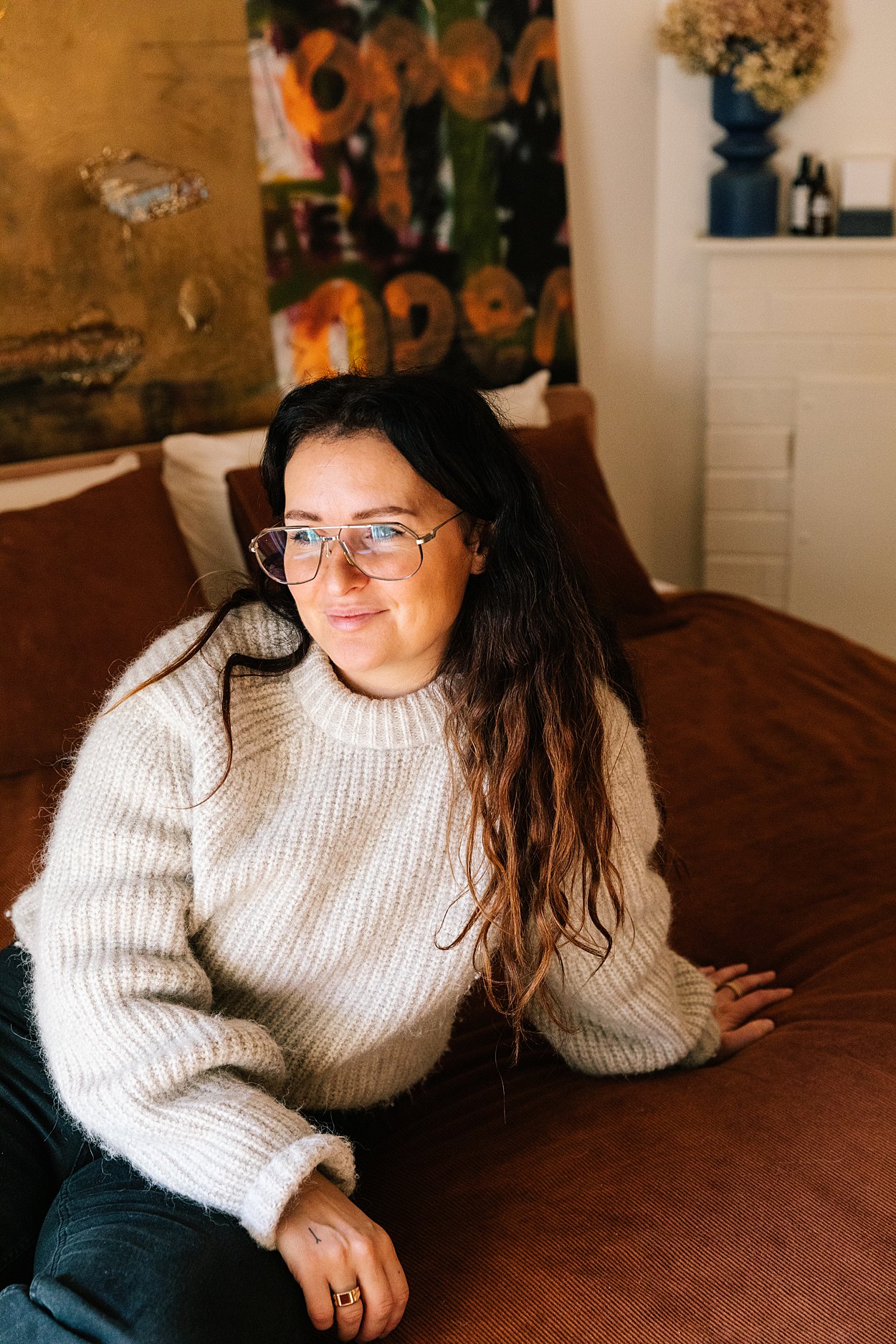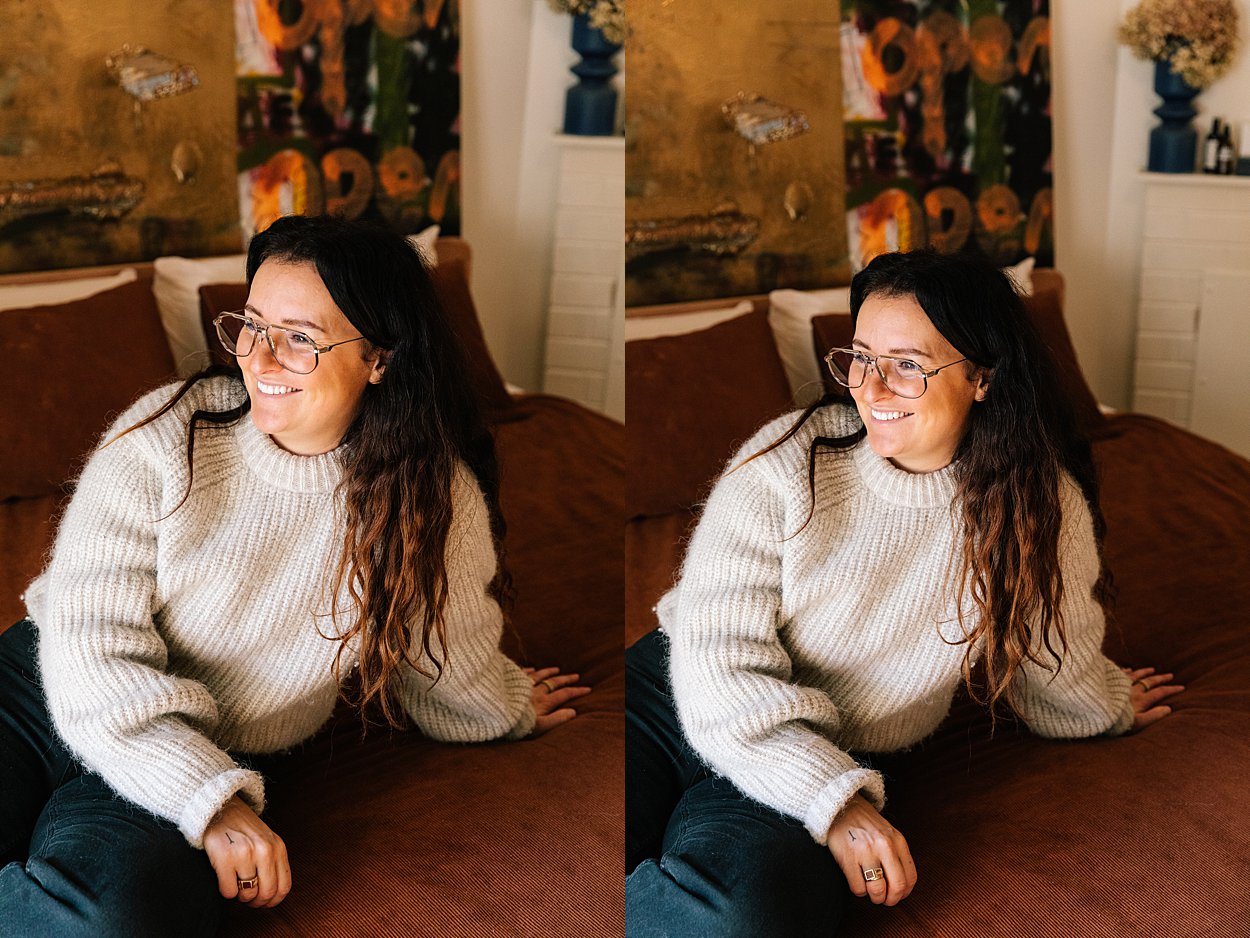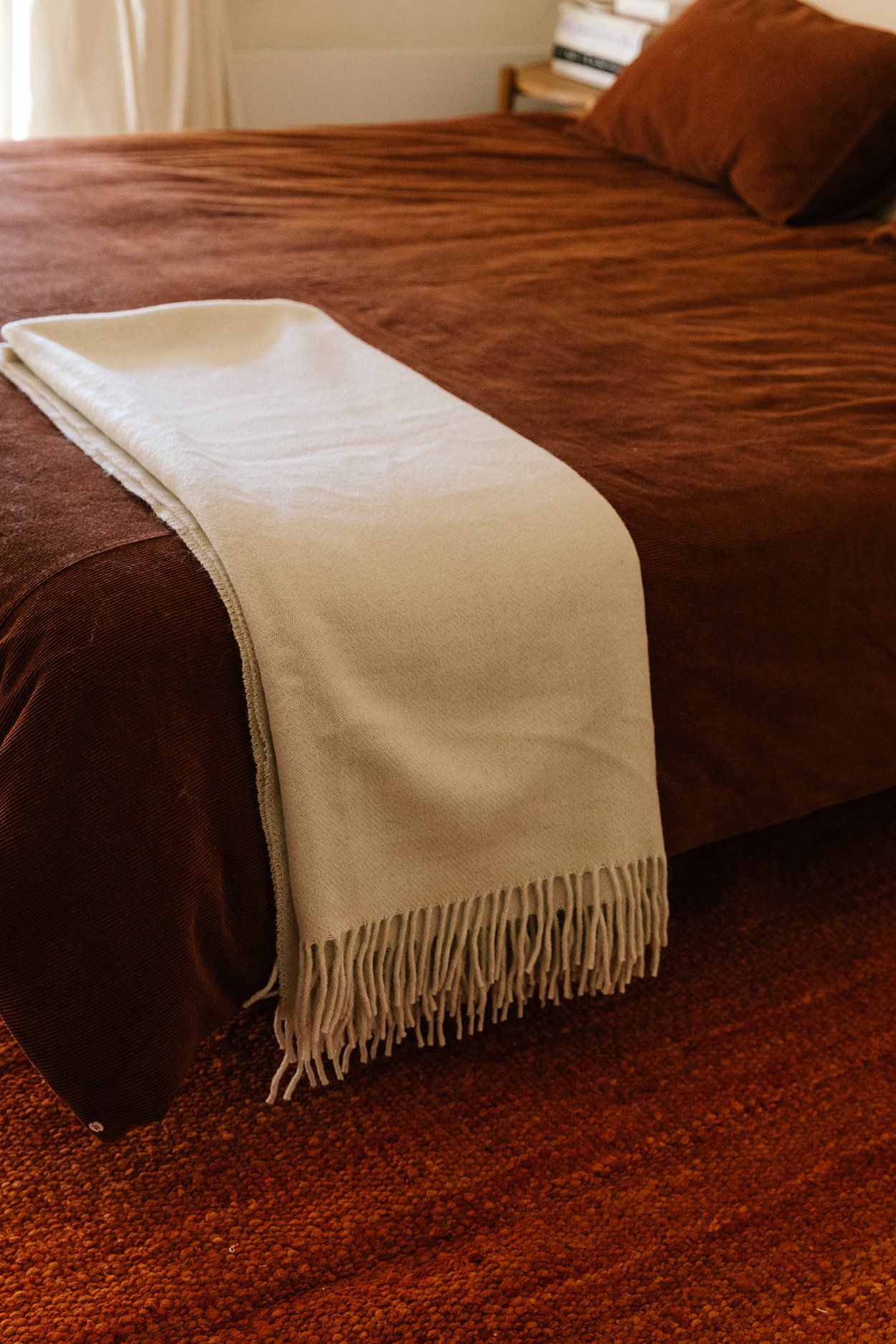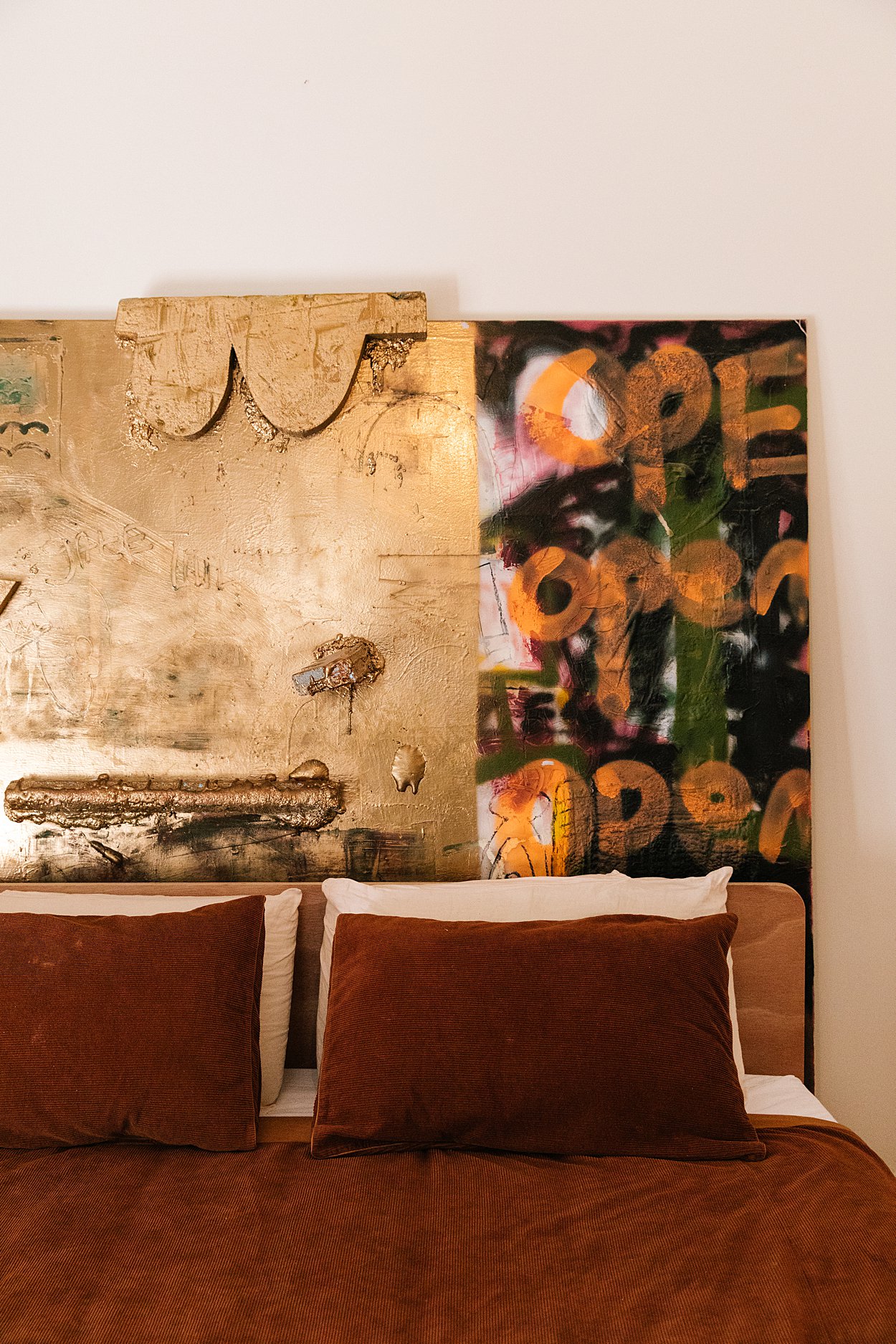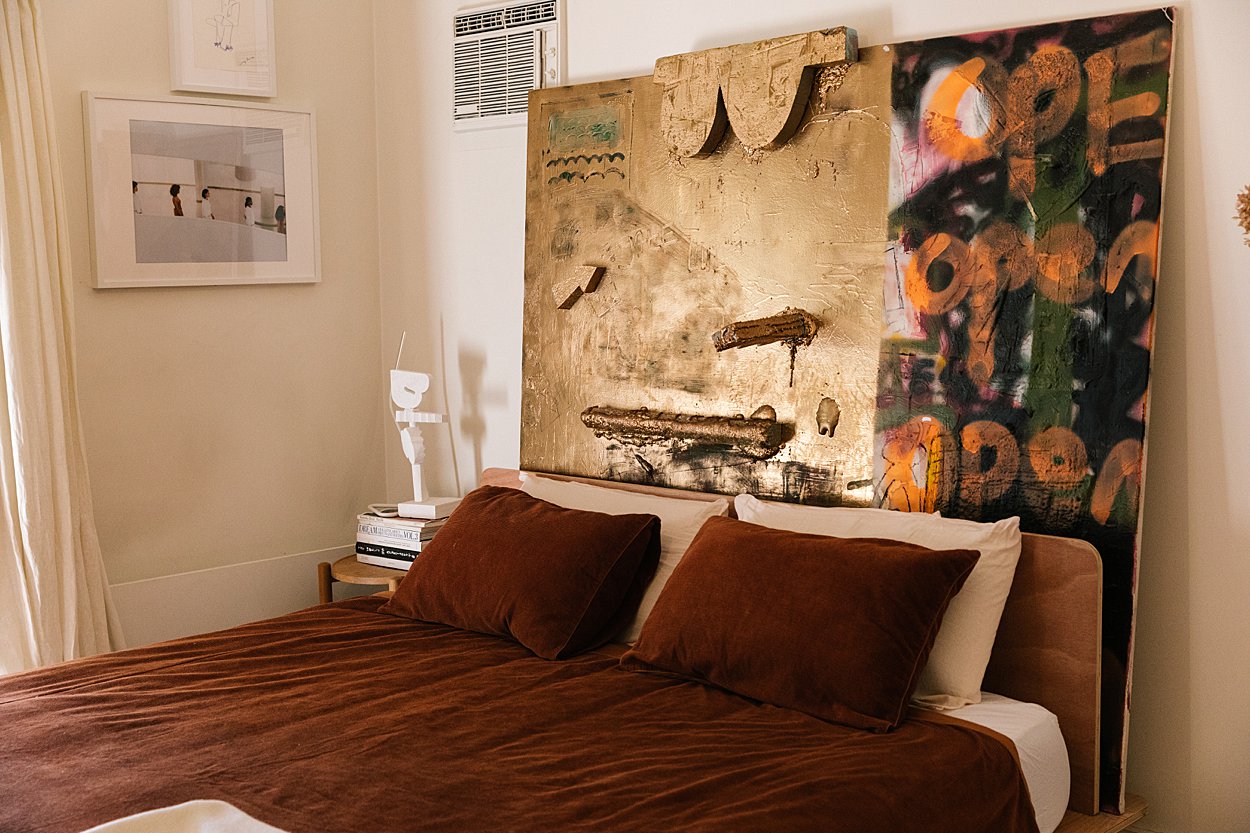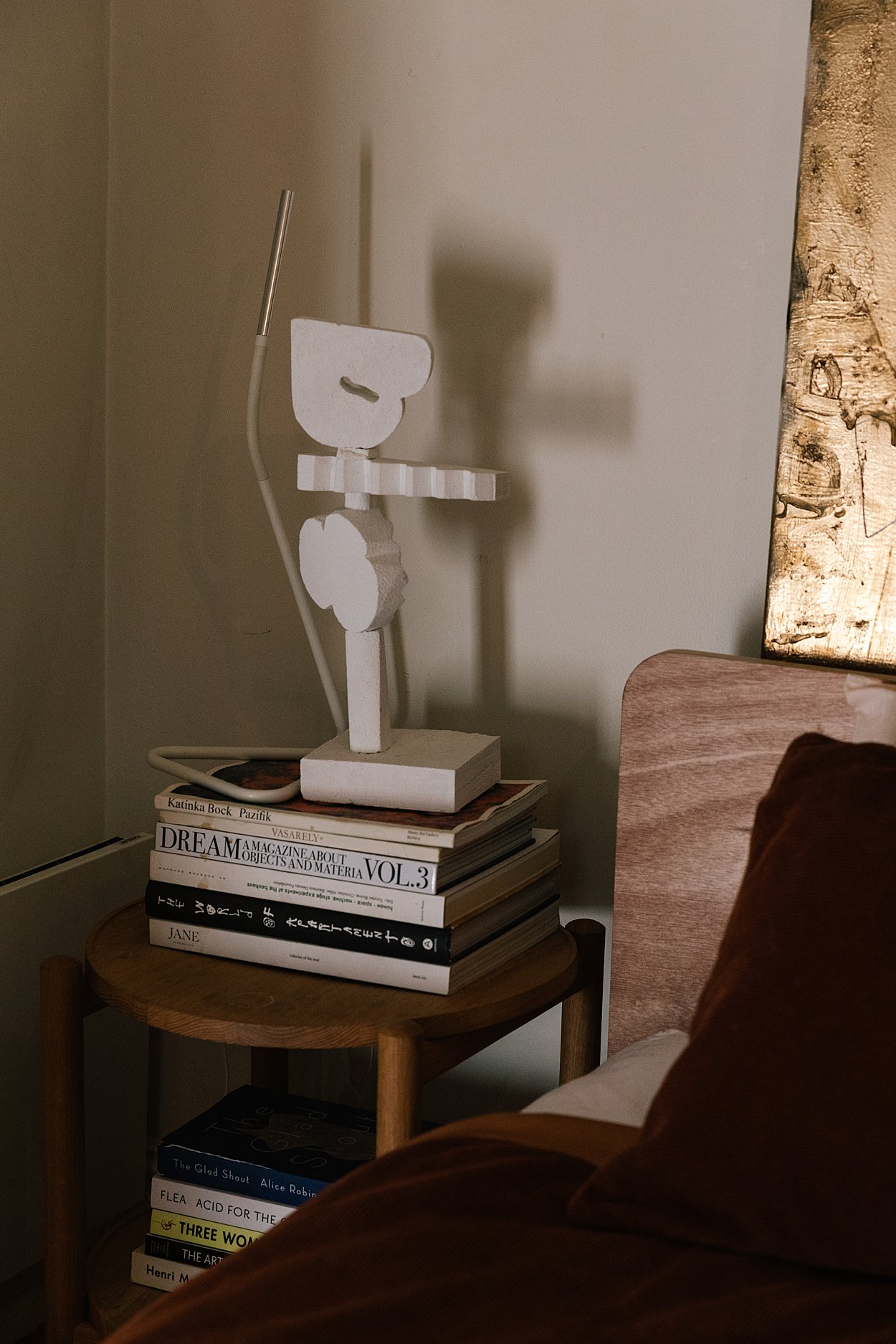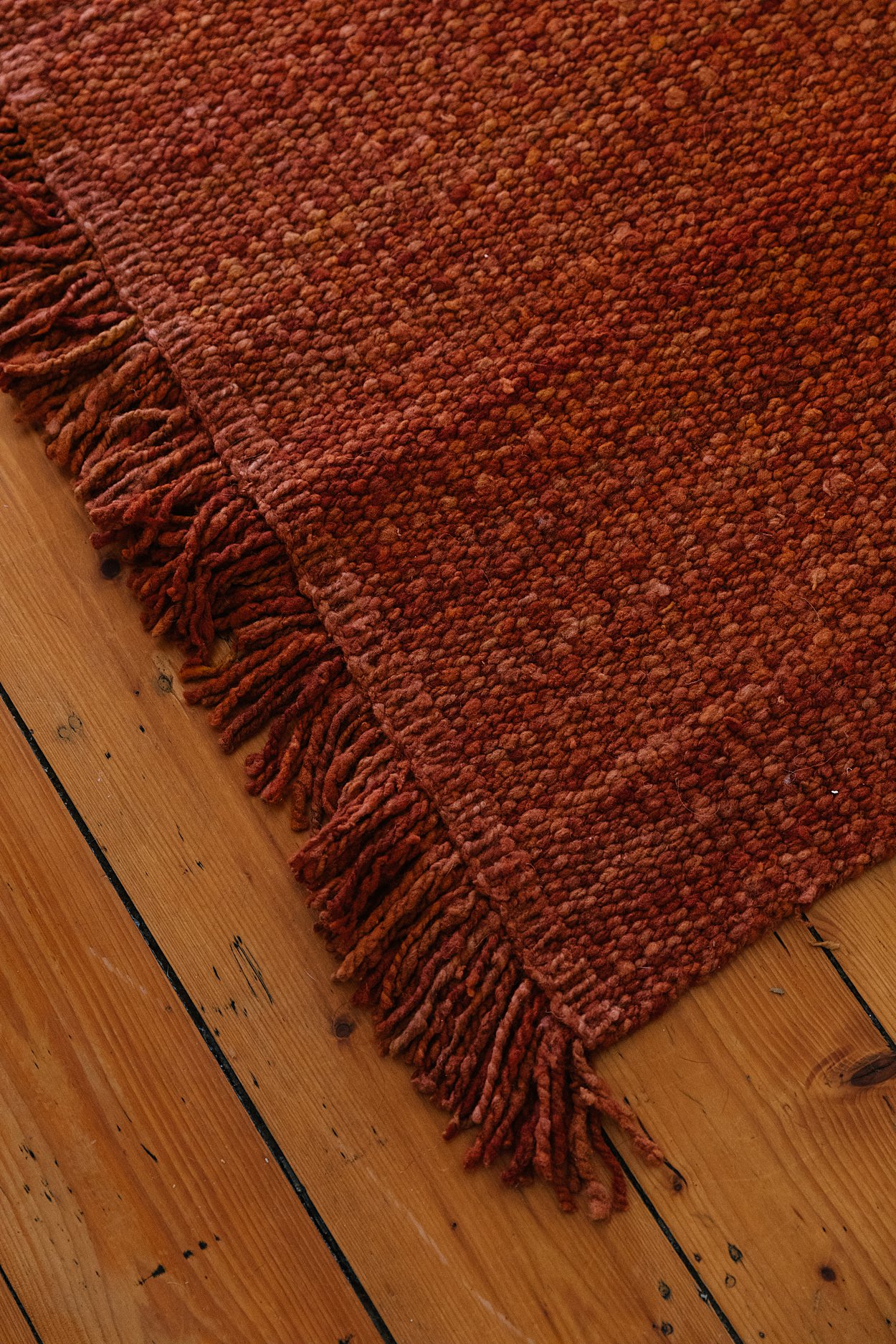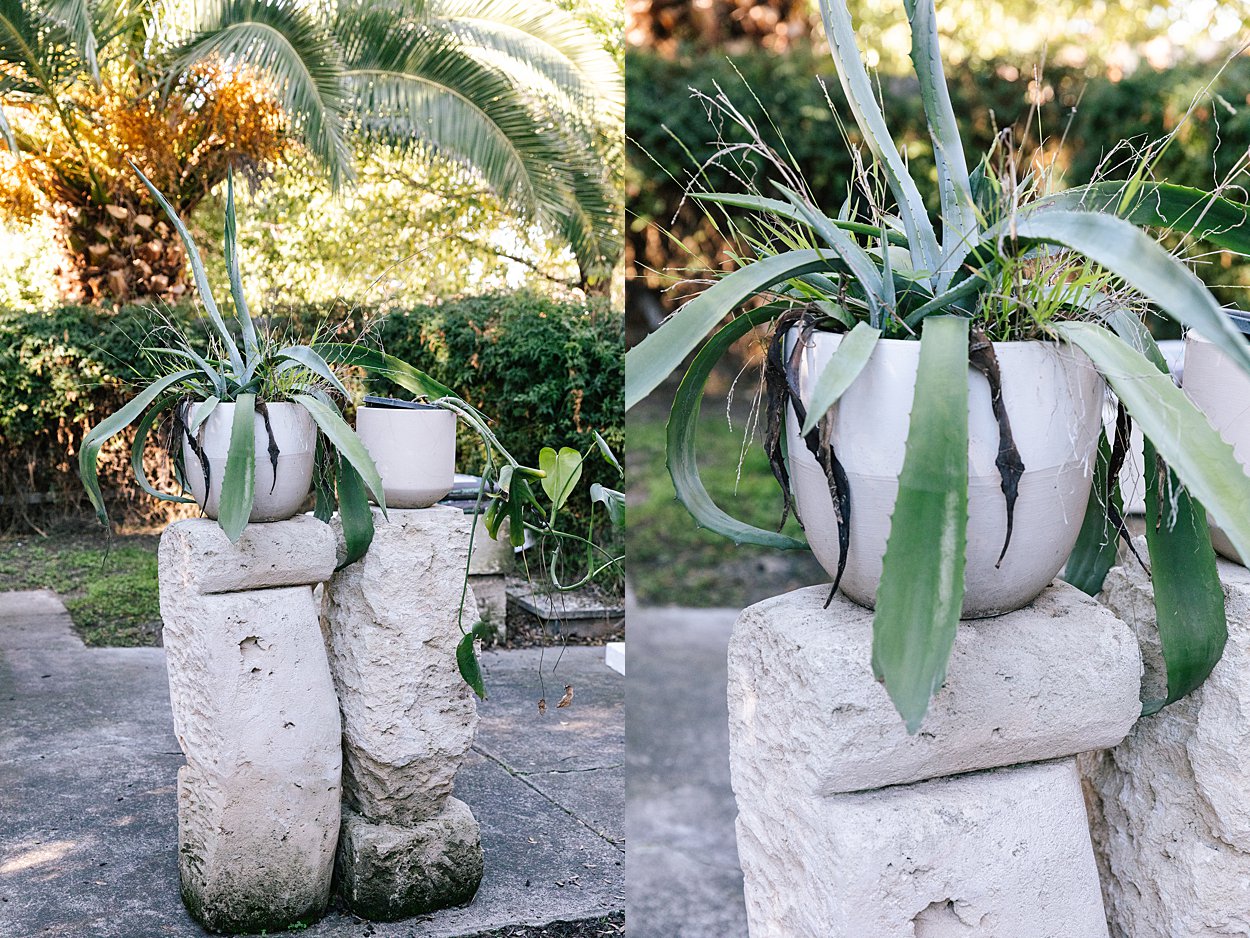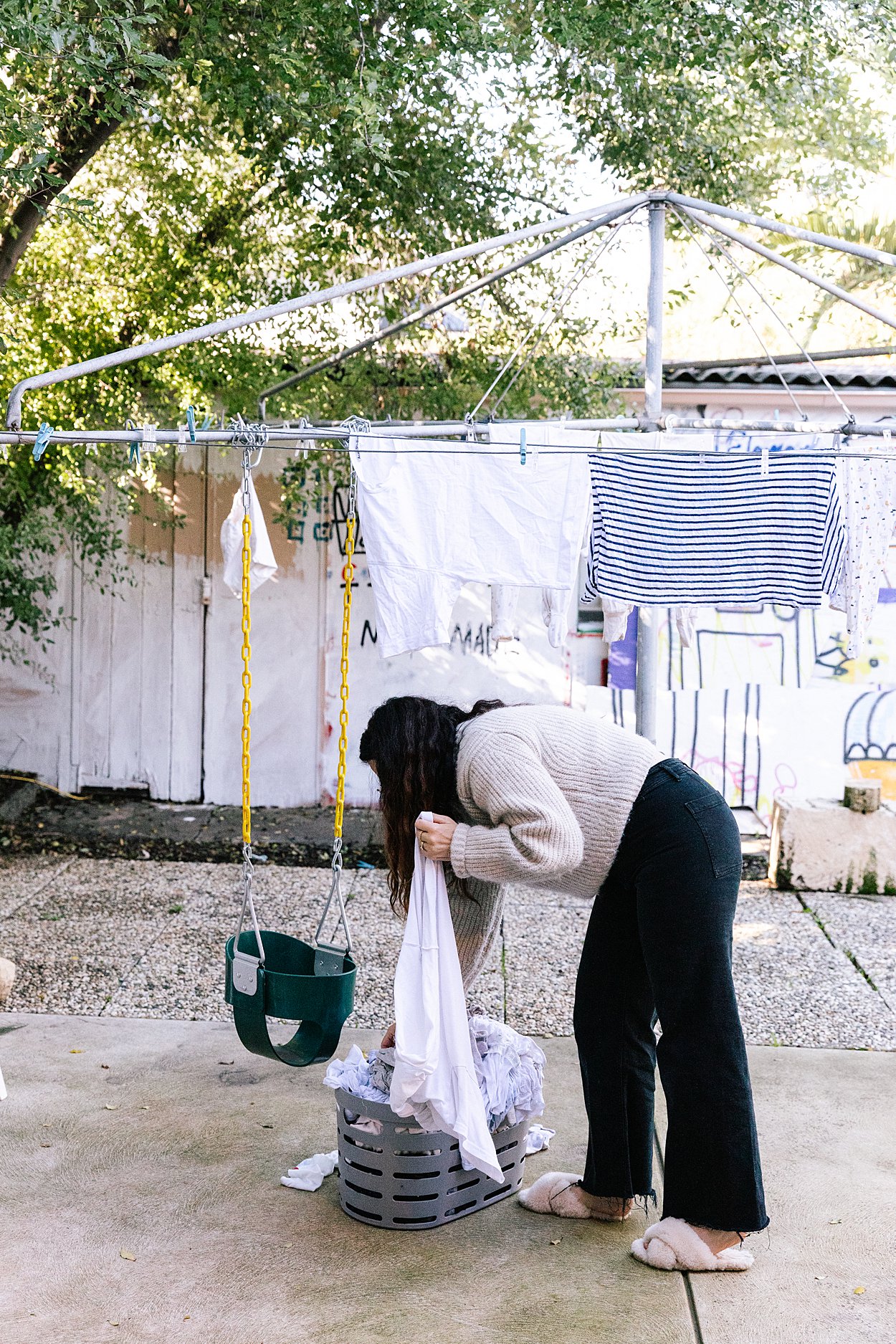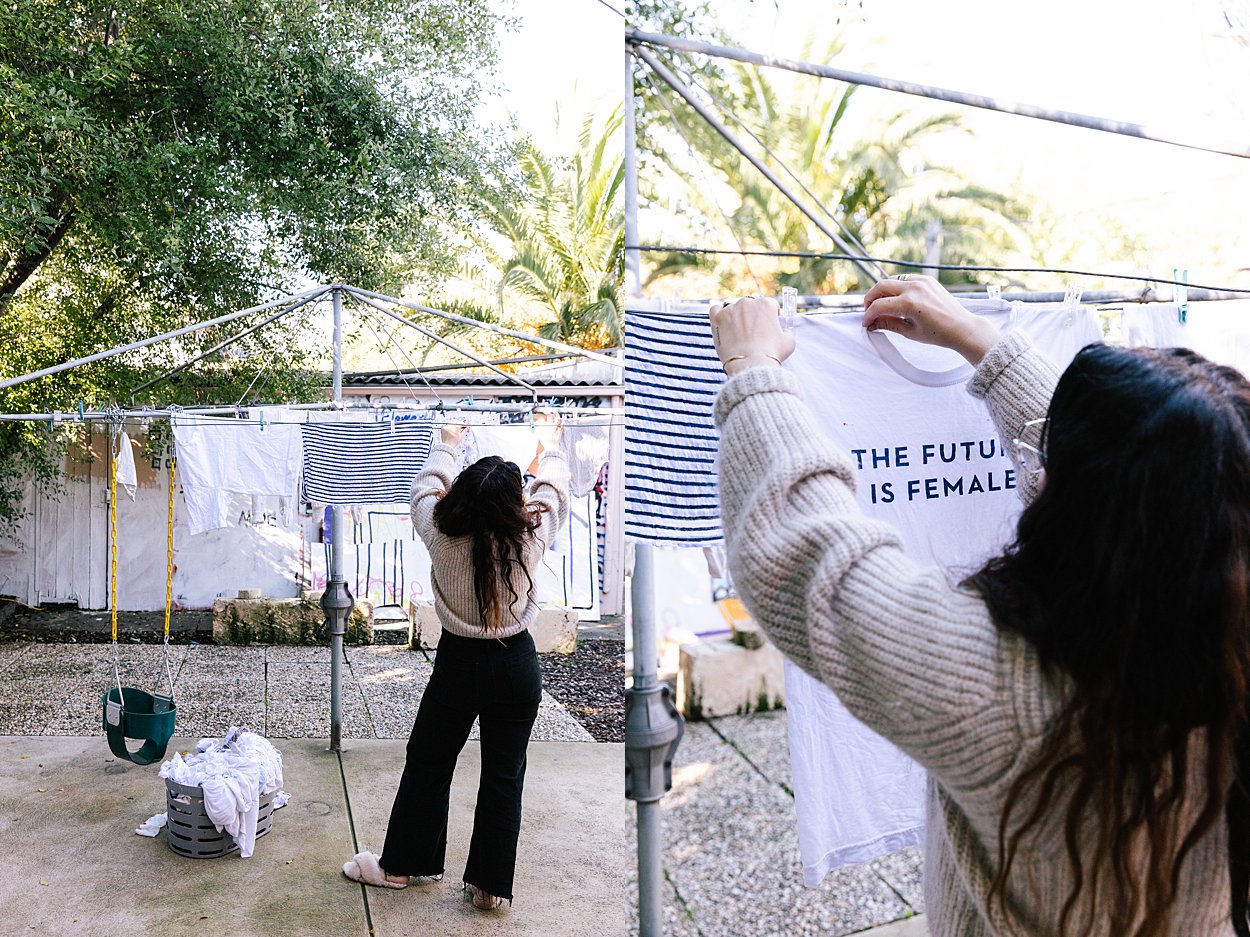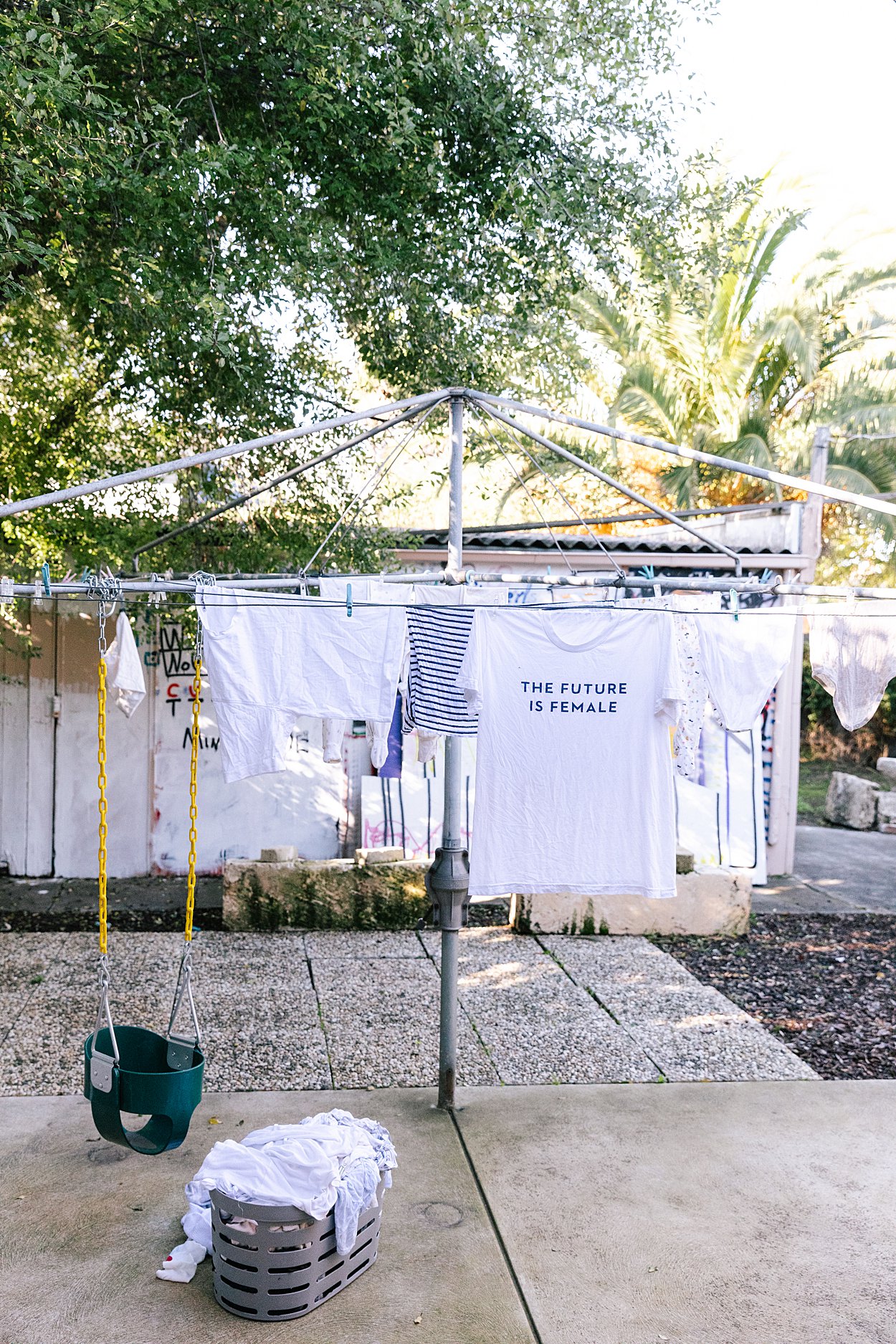 *All images & words are copyright of Pampa, for any kind of use please contact us at hello@pampa.com.au for permission.